Shrimp Pepper Jack Mac & Cheese
Shrimp Pepper Jack Mac Cheese ~ Lightened Up Mac & Cheese with a Kick! Topped with Crunchy Shrimp!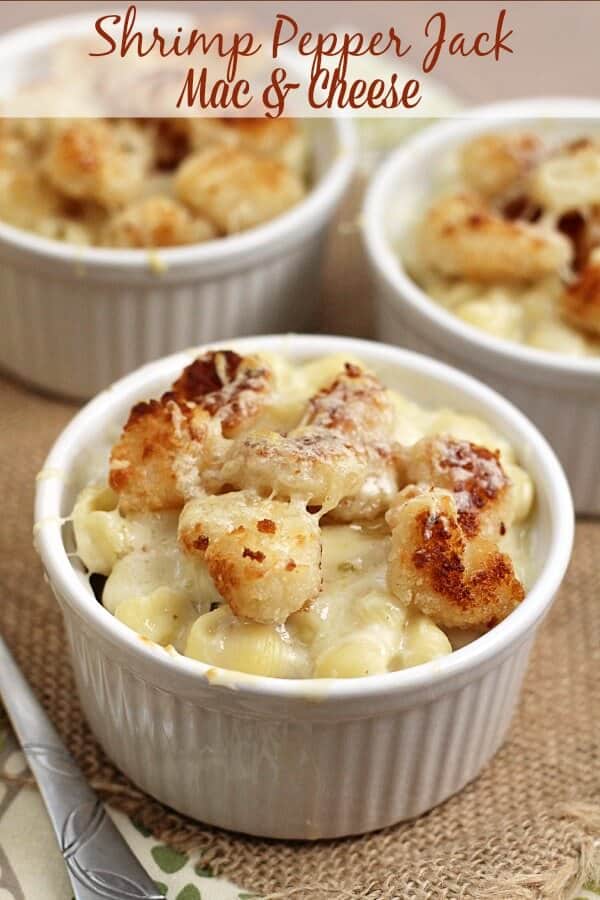 Growing up my family almost always took a summer vacation. It usually wasn't super fancy but it was a vacation where we got to leave the hustle and bustle of the real world and go on a little adventure. Mom always made a point of making this happen from my memories and Dad was drug away from the farm for a few days, which trust me is a hard thing to accomplish so kudos to my mom! You see farming is not my Dad's "job" it's his lifestyle. Eat, Drink, Breathe. Pretty much sums it up! It's a good thing he seems to love it because if you didn't it would be a miserable life. I'm so glad he found his passion in life, which sometimes I reflect on and wonder if I found it!
Oh don't get me wrong we had fun on vacation but there were always moments that I now look back on and think man I was a real stinker. I antagonized my brother in the back seat of the car way to frequently getting on our parents nerves, I'm sure I whined way more than I want to remember and was a brat. Good thing I mostly remember just being with the family and doing our little "special" things on vacation like finding license plates from all 50 states, finding the letters of the alphabet while driving etc. This was way before you ever had such things as DVD players or tablets in the car! We made our own fun!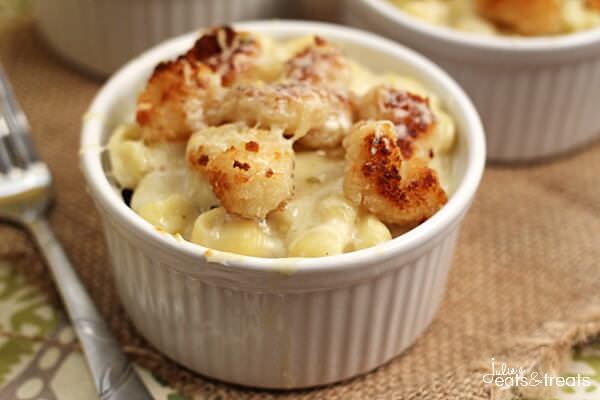 Due to the farming we always took our vacation right at the end of August. Before school was back in session so we usually did school shopping with this and usually after Dad was done running irrigators for the season. As Miss K starts to grow up I politely informed that hubs that we would also be taking a family vacation every year if possible and we are officially taking our first one this summer! Sure we go to the cabin on the weekends and that type of thing but we are scheduled. Reservations made, time off work and we are leaving! Not on a jet plane… but all the same. I'm so excited to start sharing those memories with my little family.
Did you know my hubs has never been on a plane? I told him next winter we will be going somewhere tropical minus the children and he has no choice so don't argue. I'm totally getting him out of his bubble! Which, trust me, that's happened a lot in our relationship. Just think shy boy meets crazy, talkative girl. The rest is history.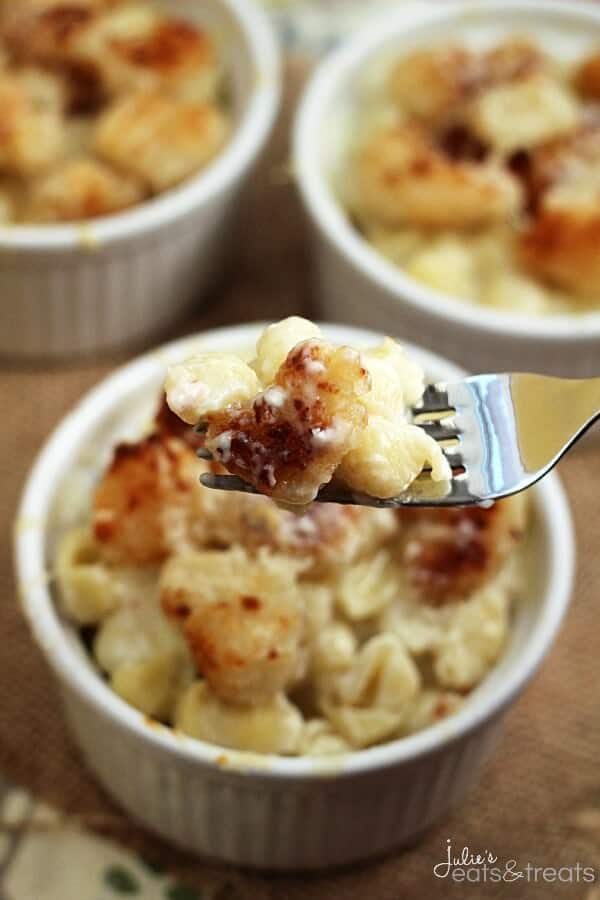 As summer is winding down and you are sneaking in your last vacations like me you are also thinking about back to school days and needing quick easy meals and the comfort food you'll be craving in the fall. This amazing Shrimp Pepper Jack Mac & Cheese is just what you'll be craving! I love the fact it has a little kick to it and is topped with crunchy popcorn shrimp. It's also lightened up so you really can't go wrong. Trust me, just because it's light does not mean it's not cheesey!
Miss K literally couldn't wait for it to be done so she got to snitch before it was baked and inhaled that serving along with another after it was baked screaming in delight MAC & CHEESE! I know you'll be screaming with delight too!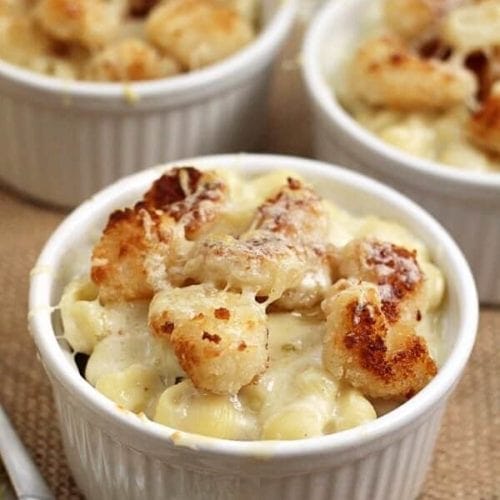 Shrimp Pepper Jack Mac & Cheese
Shrimp Pepper Jack Mac Cheese ~ Lightened Up Mac & Cheese with a Kick! Topped with Crunchy Shrimp!
Print
Pin
Rate
Ingredients
3

c.

shell macaroni

2

Tbsp

canola oil

2

garlic cloves

crushed

2 1/4

c.

unsalted chicken stock

divided

1/2

tsp

Worcestershire sauce

1/2

tsp

ground mustard

1/2

c.

skim milk

8

Tbsp

all-purpose flour

4

oz

1/3-less-fat cream cheese

1/2

tsp

salt

1/4

tsp

ground black pepper

3/4

c.

shredded pepper jack cheese

12

oz

popcorn shrimp
Instructions
Preheat broiler to high.

Prepare shrimp according to package directions.

Meanwhile cook pasta according to directions ommitting any salt and fat called for in directions. Drain and set aside.

Meanwhile heat skillet over medium heat. Add canola oil to pan, swirling to coat pan. Add garlic to pan and cook about 3 minutes until garlic is fragrant, but do not brown garlic. Stir frequently. Stir in 1 c. chicken stock and bring to a boil. Boil for 1 minutes.

In a mixing bowl combine the rest of the stock, milk and flour. Whisk until flour is dissolved. Add milk mixture to the garlic mixture in skillet. Stir with whisk and bring to a boil. Boil for about 3 minutes or until mixture thickens. Remove from heat and add cream cheese, Worcestershire sauce, mustard, salt and pepper stirring until cream cheese is melted and mixture is smooth.

Add cheese mixture to pasta in saucepan stirring until coated. Let stand 5 minutes. Pour mixture into 6 ramekins or 2 quart baking dish coating with cooking spray.

Evenly distribute shrimp on top of the pasta.

Sprinkle pepper jack cheese on top. Broil for 3-5 minutes or until cheese is melted and just starting brown. Let stand 5 minutes before serving.
Nutrition
Serving:
1
g
|
Calories:
762
kcal
|
Carbohydrates:
102
g
|
Protein:
39
g
|
Fat:
20
g
|
Saturated Fat:
8
g
|
Cholesterol:
182
mg
|
Sodium:
1029
mg
|
Potassium:
514
mg
|
Fiber:
4
g
|
Sugar:
6
g
|
Vitamin A:
370
IU
|
Vitamin C:
2.8
mg
|
Calcium:
384
mg
|
Iron:
3.6
mg
LEAVE A COMMENT
Looking for more Yummy Shrimp Recipes?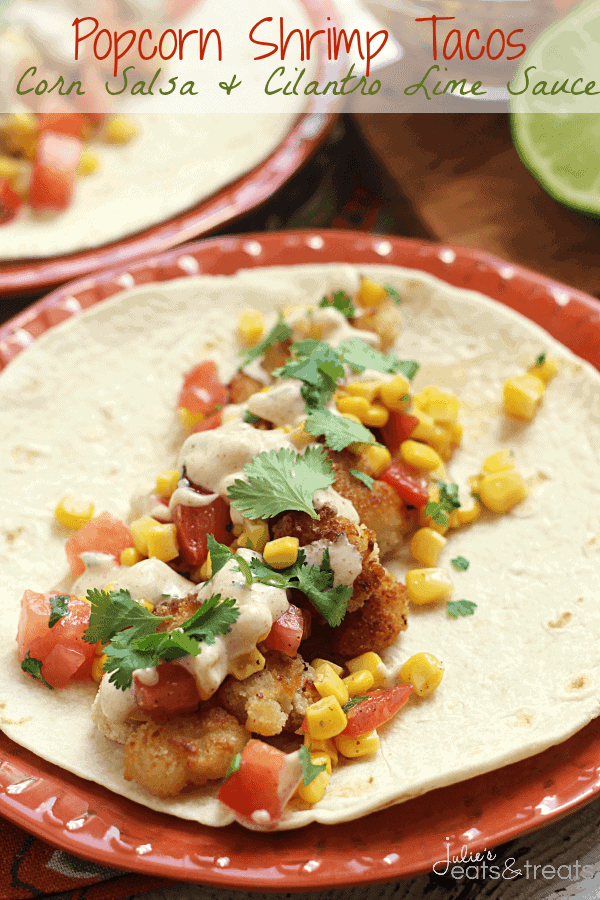 Popcorn Shrimp Tacos with Corn Salsa and Cilantro Lime Sauce ~ Crunchy Popcorn Shrimp Loaded with Corn and Tomato Salsa and Drizzled with Cilantro Lime Sauce!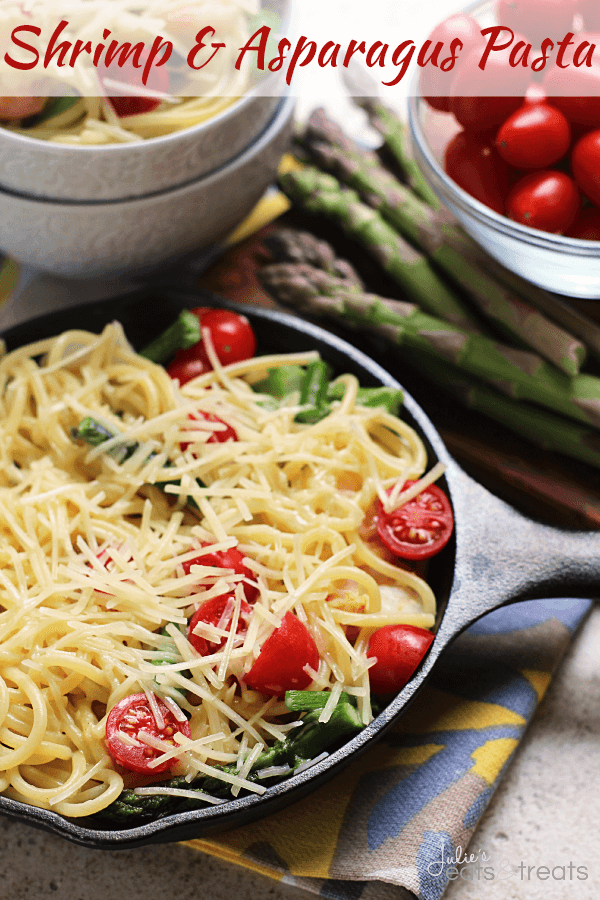 Shrimp & Asparagus Pasta ~ Perfect Summertime Pasta Dish Loaded with Cherry Tomatoes, Asparagus, Pasta and Parmesan Cheese!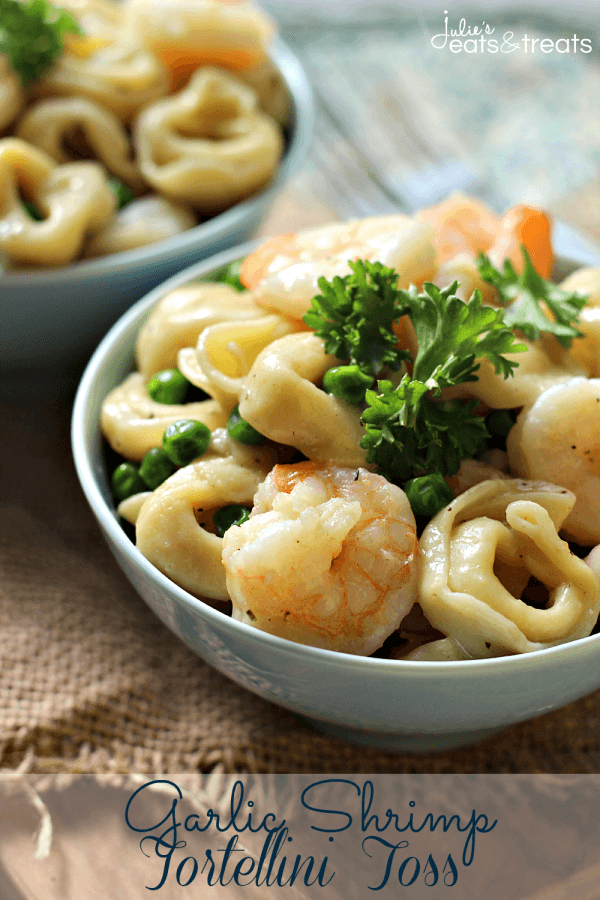 Garlic Shrimp Tortellini Toss ~ Amazing Meal Ready on the table in 20 Minutes! Loaded with Peas, Cheese Tortellini & Shrimp!