Stitch Fix Review June 2016
Stitch Fix Review June 2016 ~ Personalized Stylists Pick Out a Selection of Five Clothing Items or Accessories and Ship it to Your Doorstep!
Be sure to subscribe to my newsletter HERE so you never miss a new recipe!
PIN IT HERE!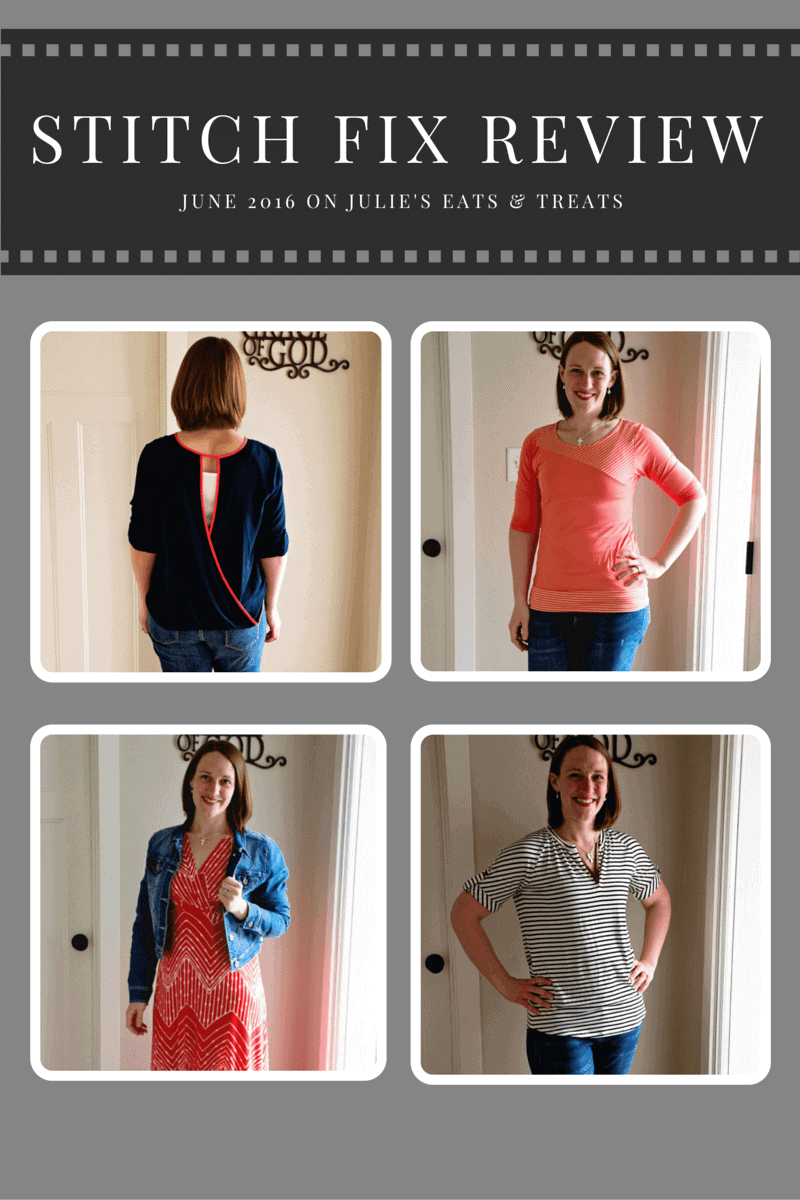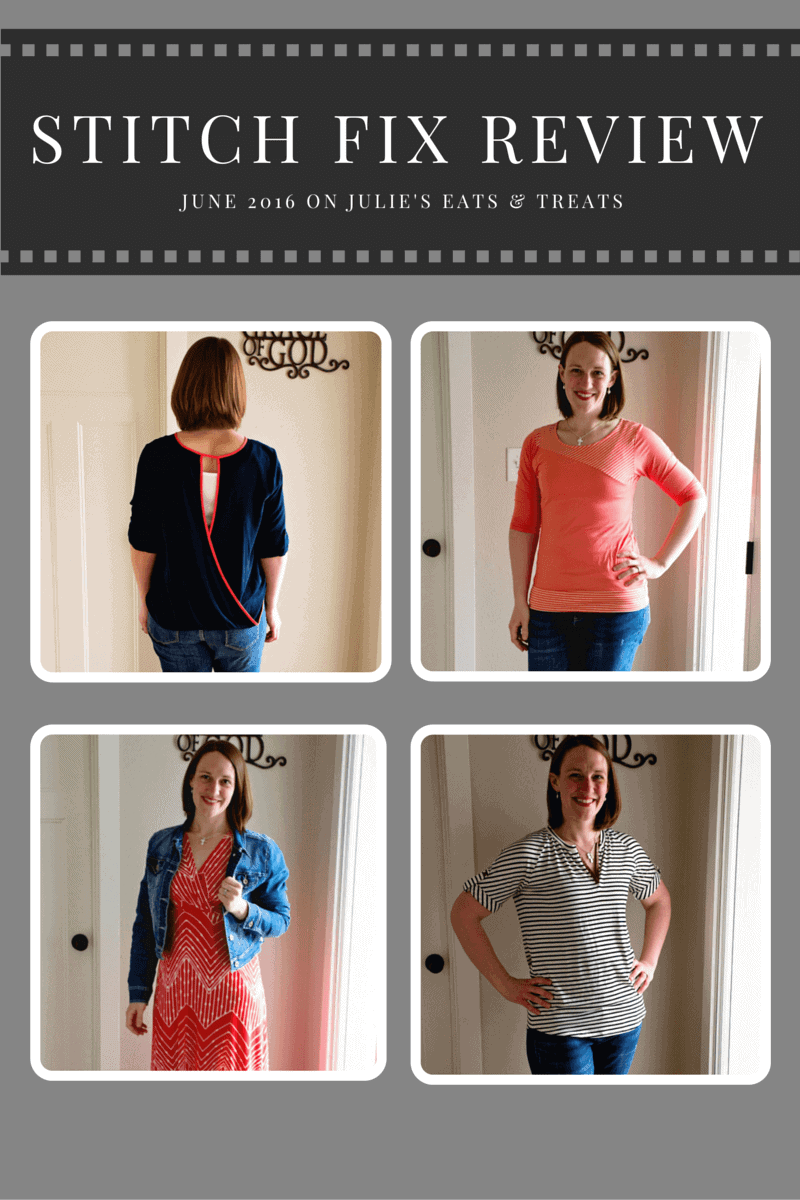 Hey everyone! It's me again with my Stitch Fix Review June 2016! I hope you enjoy this one. Let me know your thoughts and of course feel free to ask any additional questions that I haven't answered about Stitch Fix!
Since I'm all about disclosure I wanted to be honest with you. Some of you may have noticed I skipped my May review. This was because it was not good, in fact it all went back except some earrings. I was about ready to give up on it until my friend Snapped me some pictures of her latest fix. I loved it all! I requested her stylist and decided I'd give it another month. You guys, I LOVED it all this month! I'm so glad I gave it another month and tried out a new stylist. Moral of the story, don't be afraid to request someone new if you feel they aren't "getting you"!
WHAT IS STITCH FIX?
Fill out a style profile, where you specify your sizes, price range, shapes, styles and if you prefer colors or patterns
Pay a $20 "Styling Fee" upfront when you schedule a fix
If you keep anything in your "Fix" the "Styling Fee" is deducted from your total
Either set a schedule for your fixes or schedule a fix when the moment strikes
Receive 25% discount if you keep all 5 items in your fix
You have three days to decide what to keep once you receive your fix
To return any unwanted items in your fix you simply place them in the pre-paid mailing envelope they provide and mail them back
Receive a $25 credit each time you refer someone to Stitch Fix
TIPS FOR A GREAT FIX!
Create a Pinterest Board like my Stitch Fix Board where I pin fashion that draws my eye and let your stylist know about it! Leave notes on the pictures for your stylist!
Update your style profile!
Let your stylist know of any upcoming events you need attire for!
Communicate with your Stylist! Let them know exactly what your dislike/like about your fixes!
Check Out My Latest Stitch Fix Reviews!
KUT FROM THE KLOTH ~ Kate Distressed Boyfriend Jean $78.00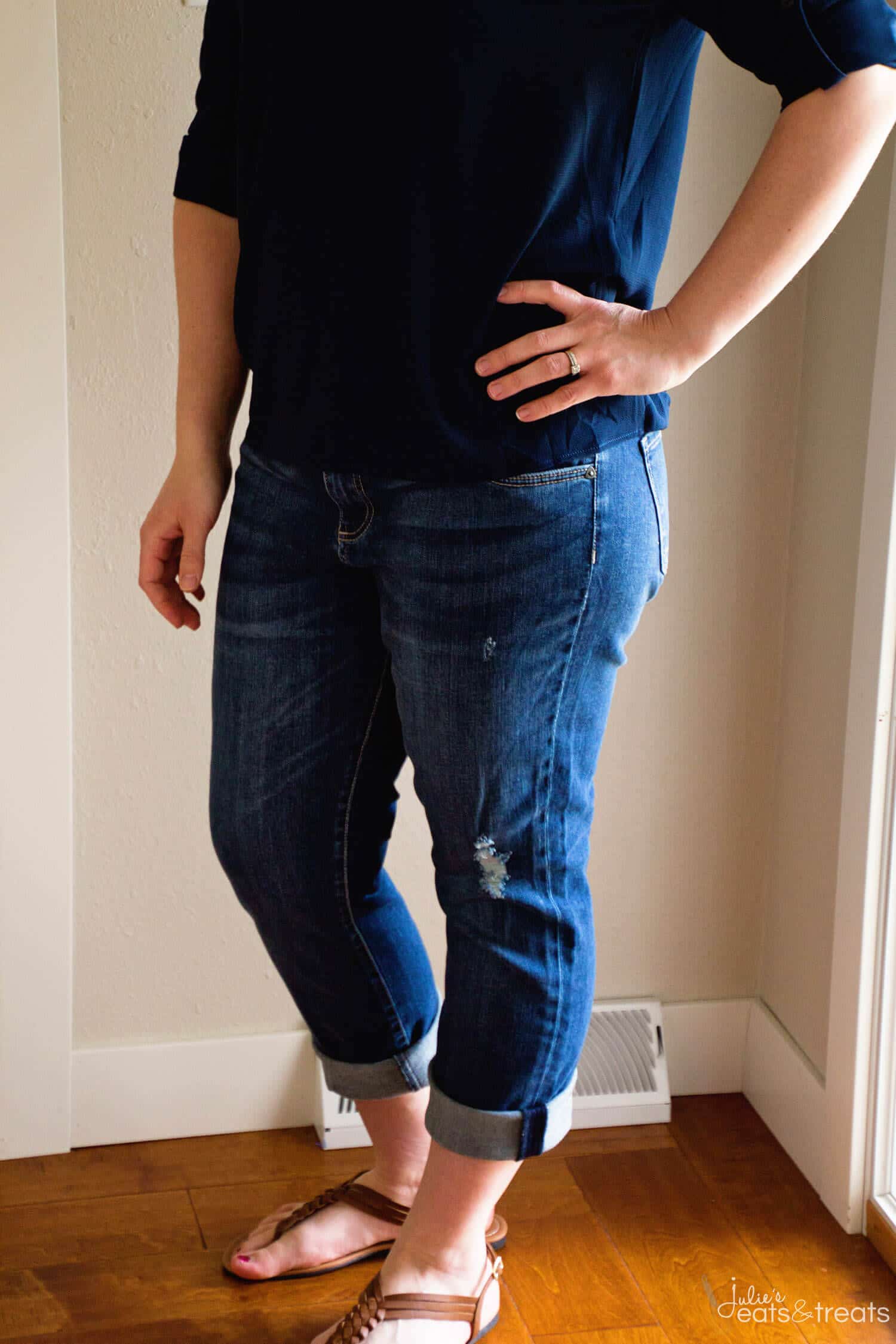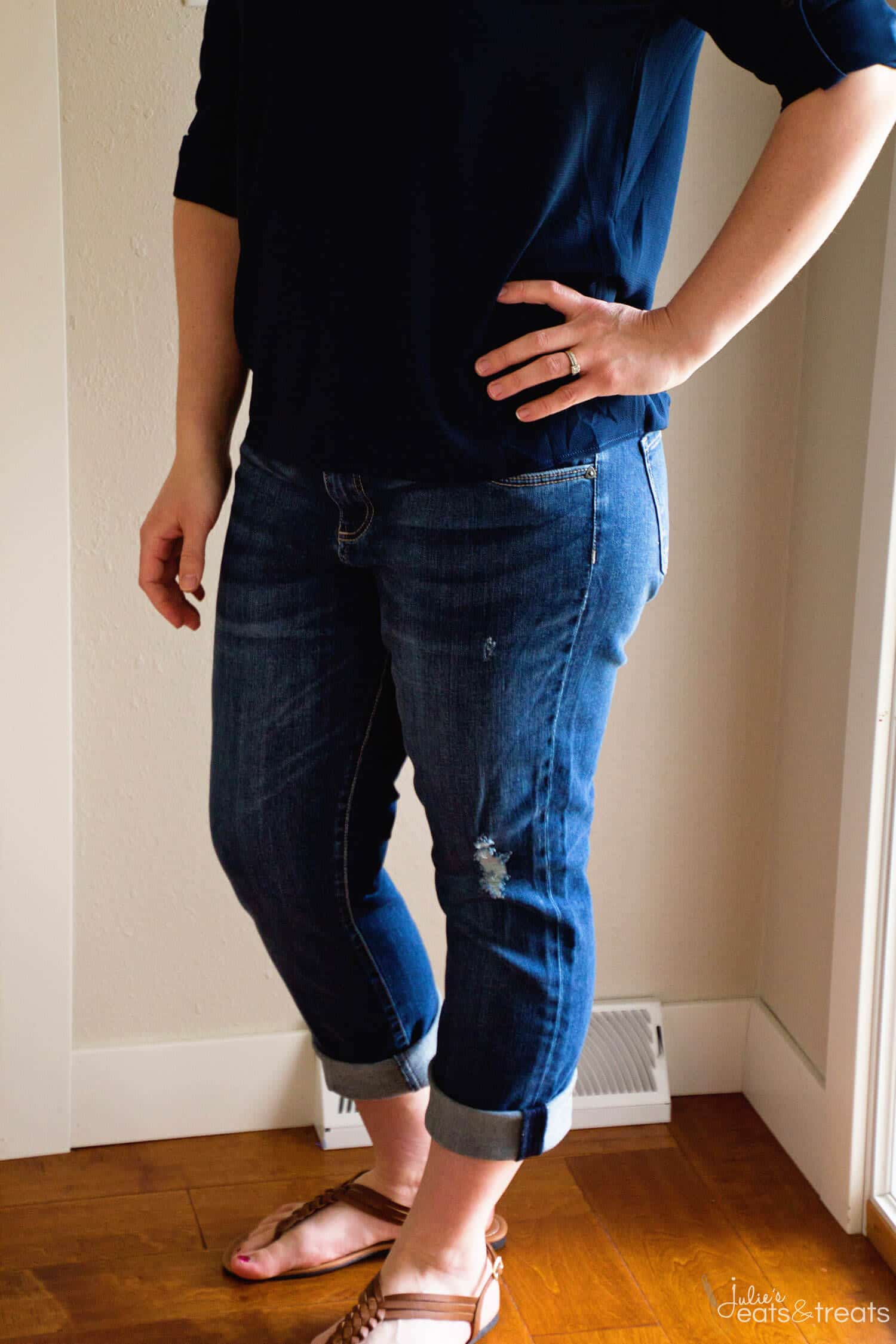 I needed another pair of jean capris and my wishes were granted! These are super, ridiculously comfortable. The jean material has the perfect amount of stretch and is super soft. Finally a pair of jeans I don't dread putting on! Obviously I kept them!
41HAWTHORN ~ Spinnet Crossback Blouse $58.00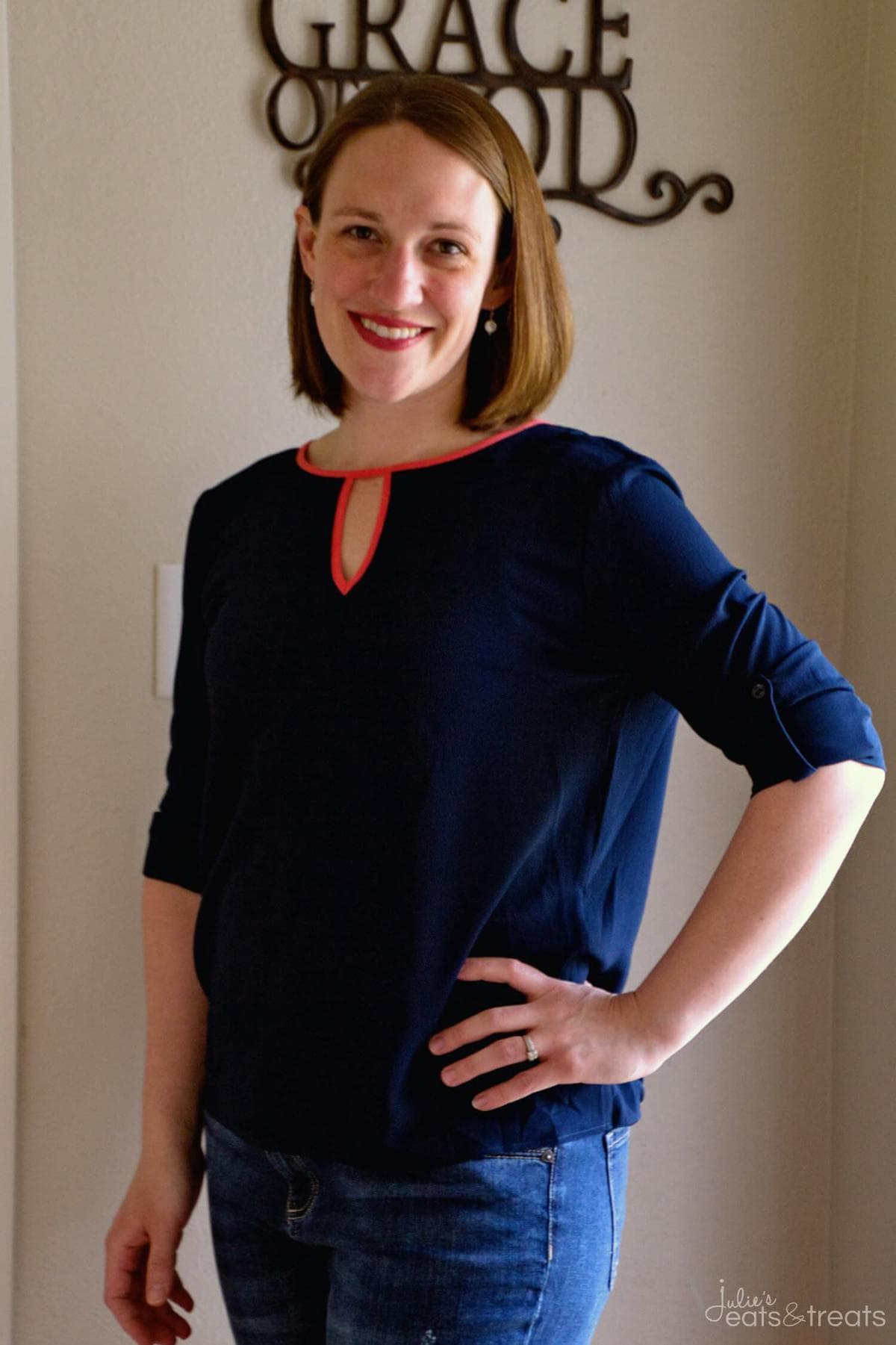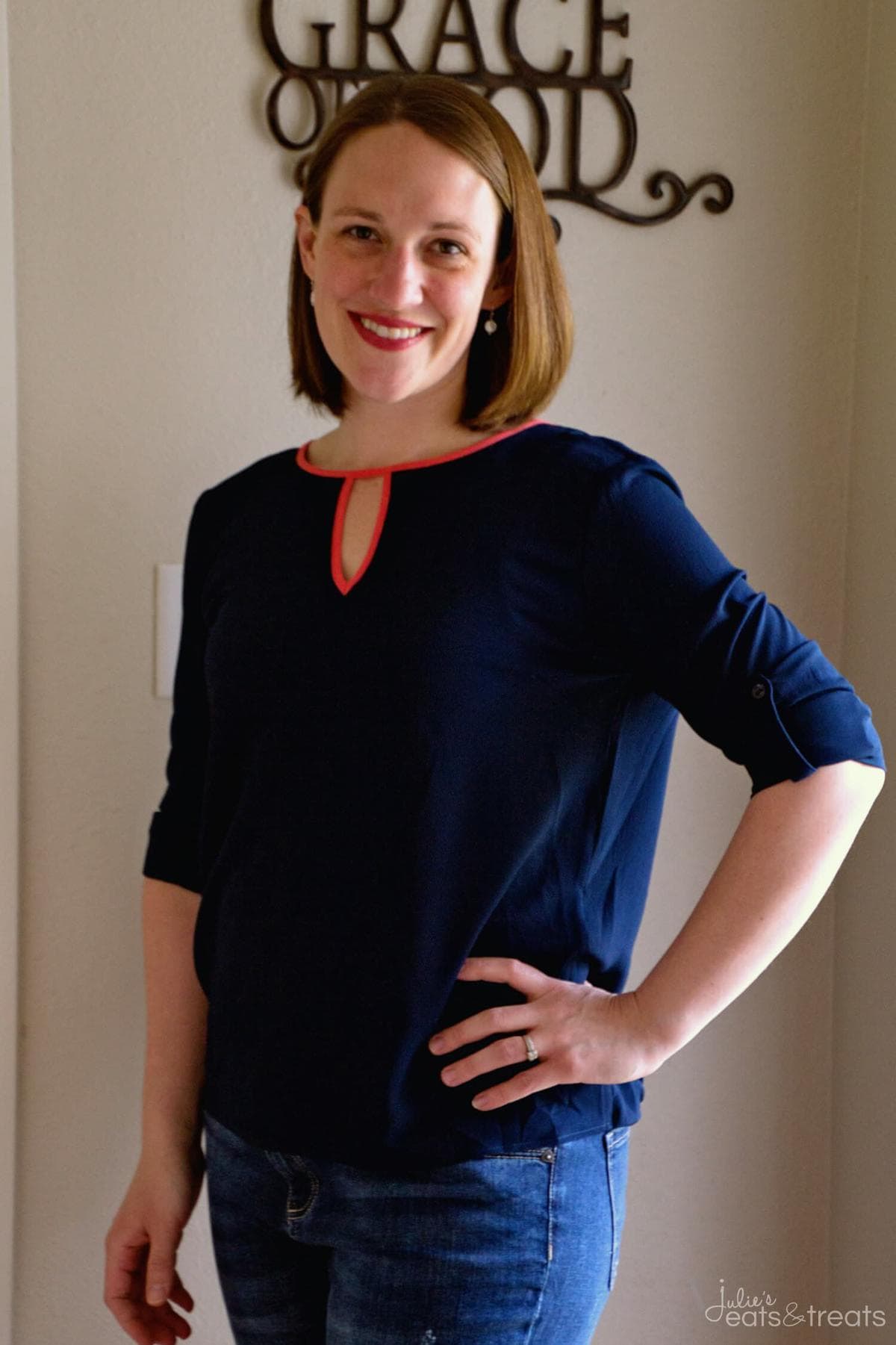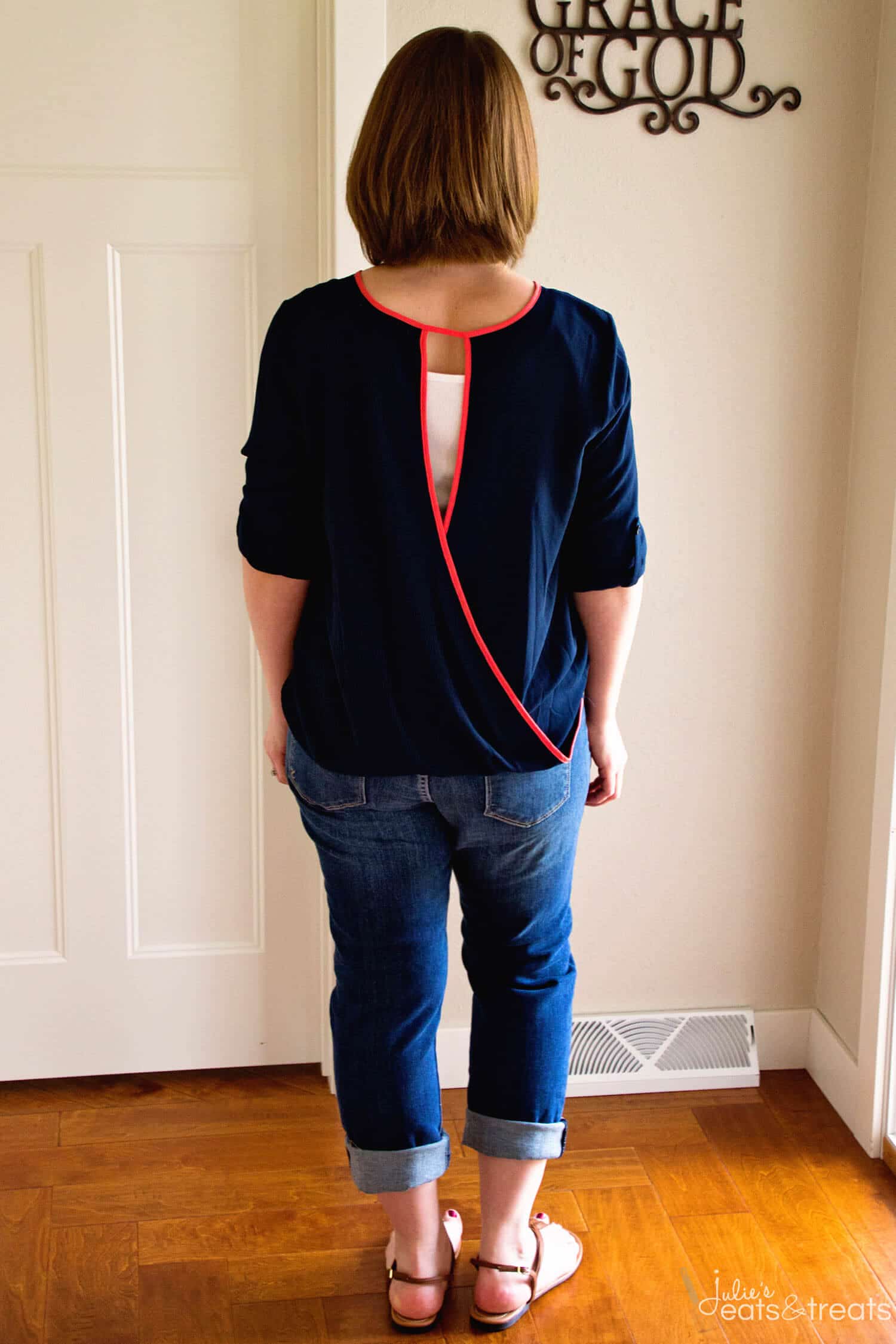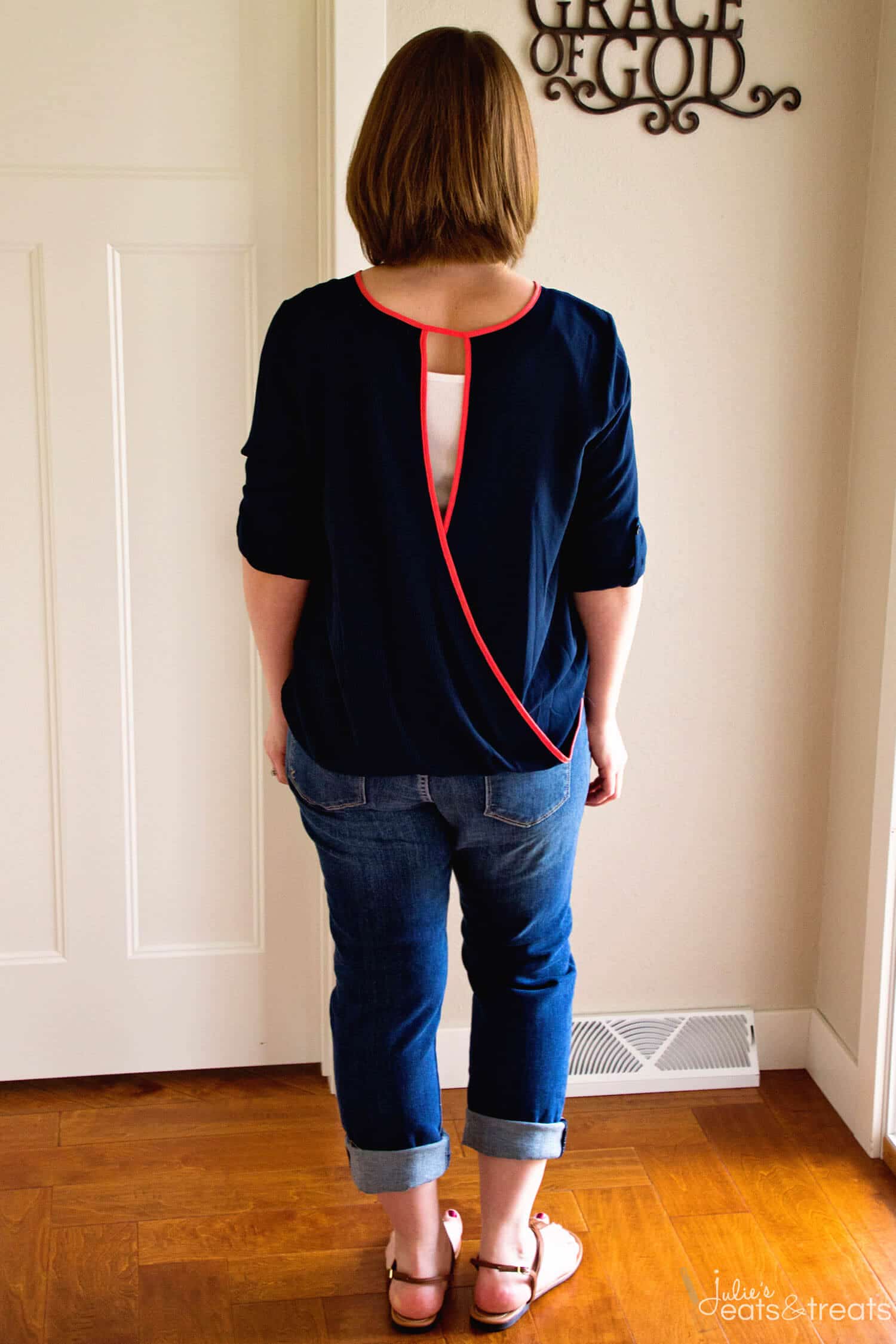 If you have read any of my other Stitch Fix Reviews you know I'm a sucker for a fun back in any shirt! I loved this back for sure. I found a coral tank top to wear under it and have been wearing it with that. I typically pair it with gray pants for work, but I would like to find some white capris for the summer months to wear it with! I'm guessing you gathered that I kept it!
HAILEY 23 ~ Sheli Jersey V-neck Maxi Dress $78.00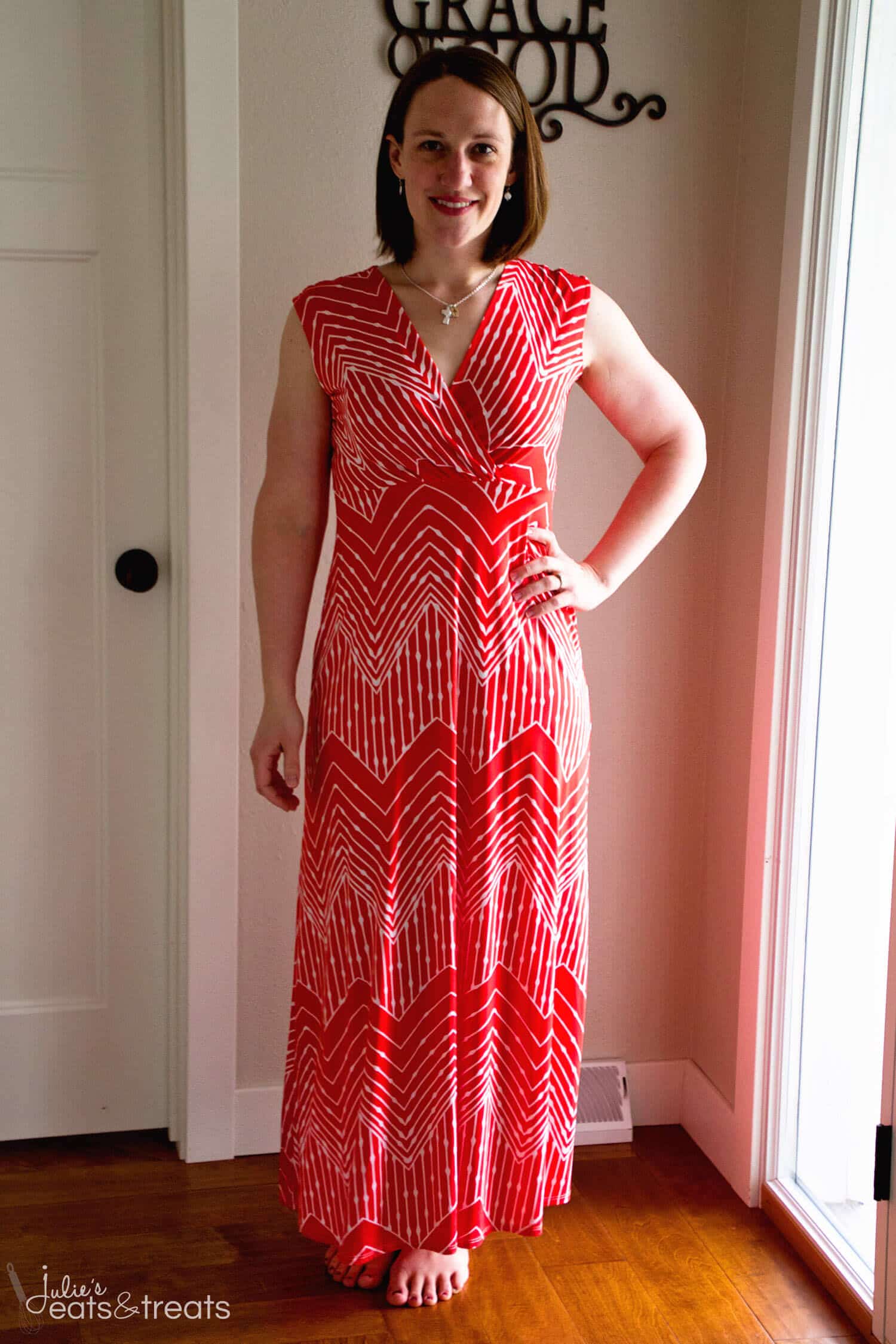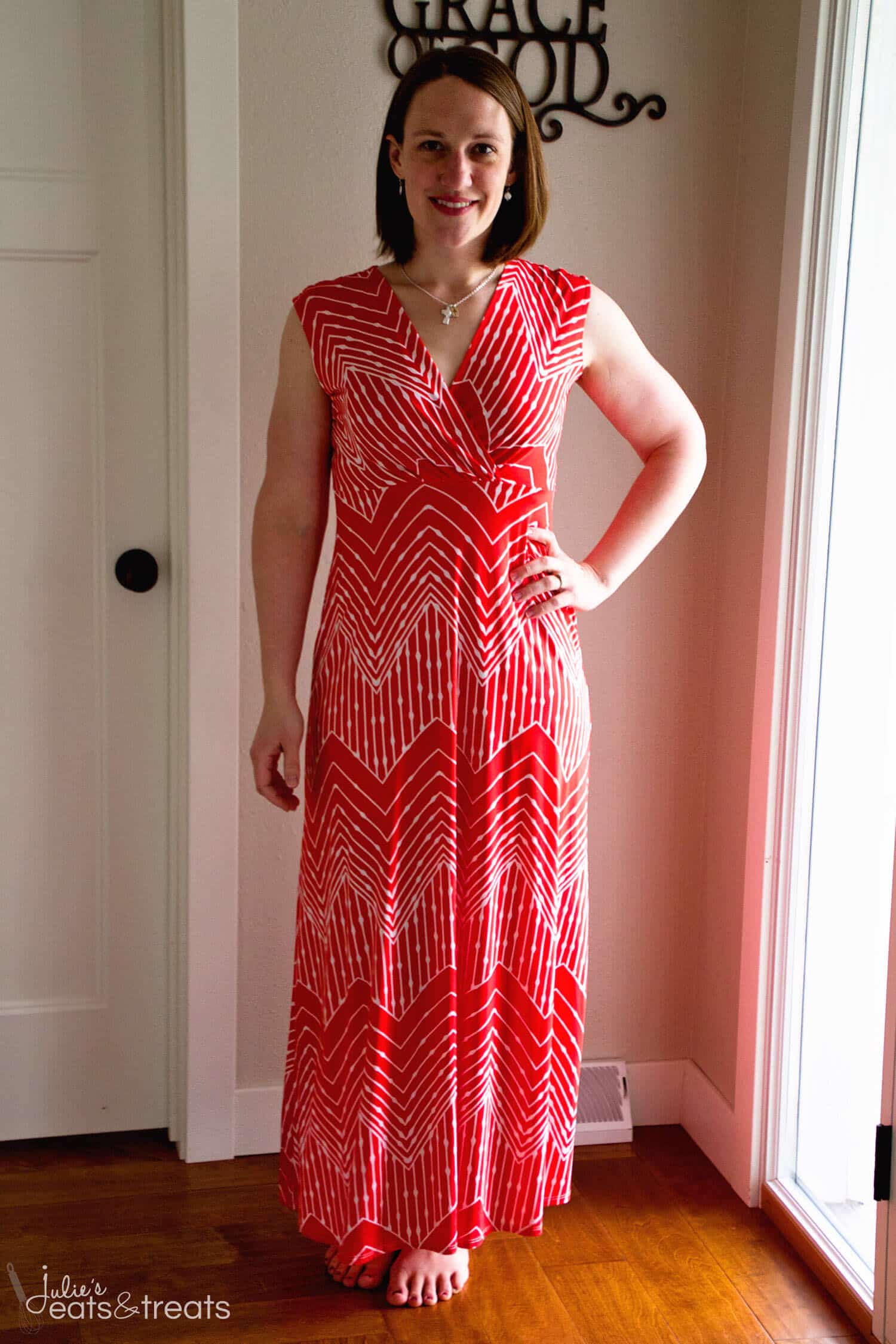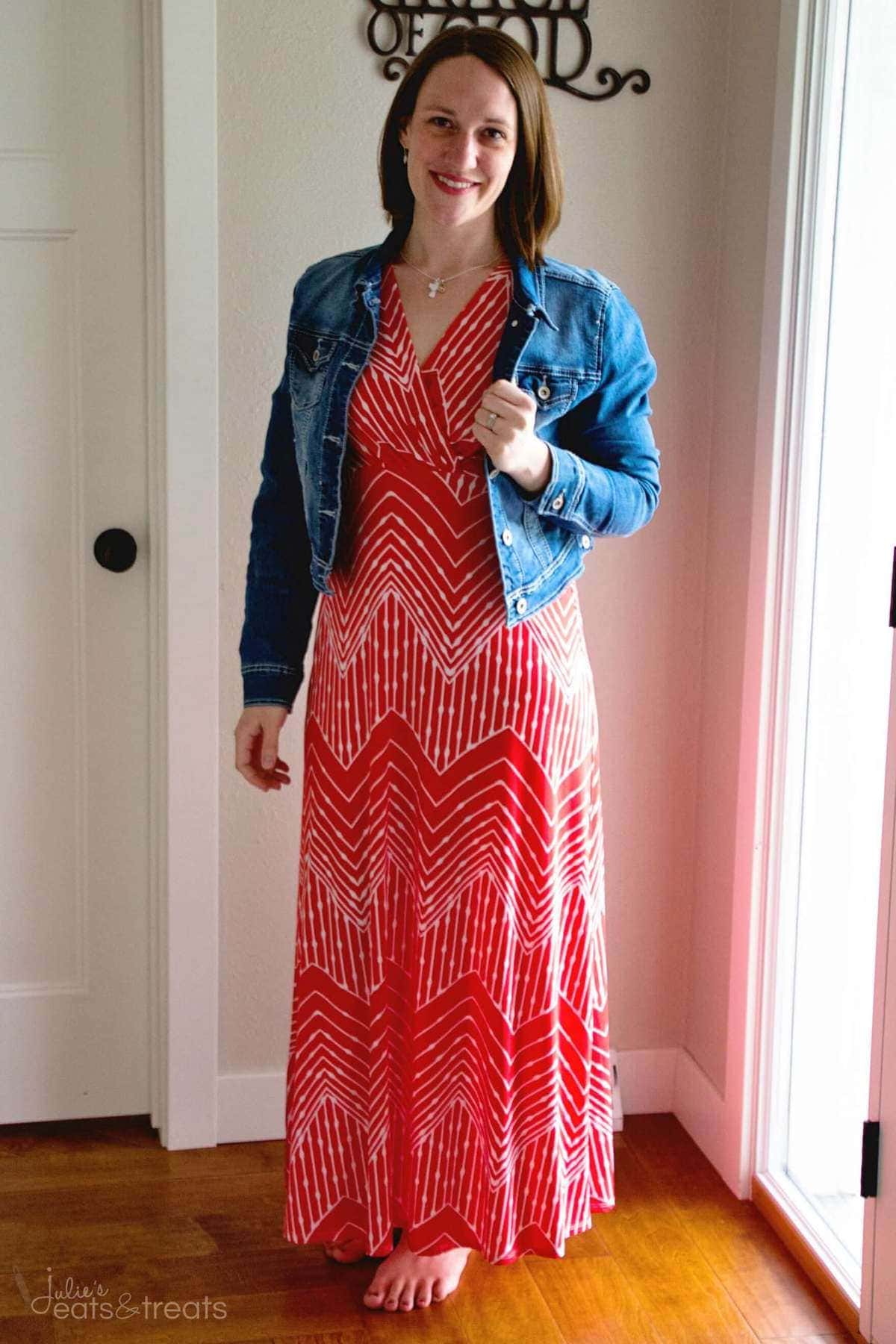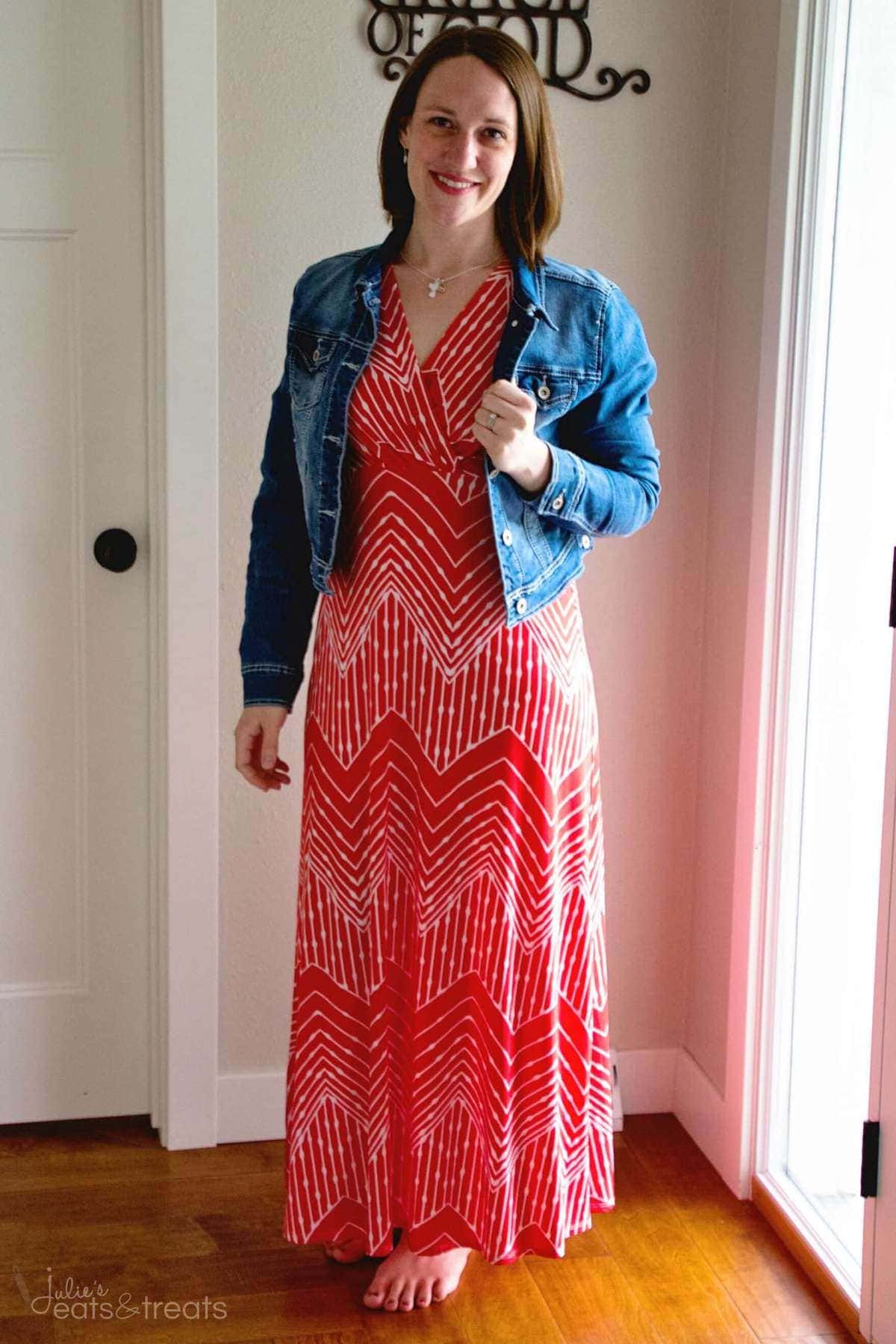 Can a girl ever have to many Maxi dresses? I think not! I prefer to wear this with a jean jacket to break up the pattern some, but during the summer months I might skip that. Unless I'm at work. I freeze at work. Anyways, different story! This dress is super comfortable and flattering. Kept it!
MARKET & SPRUCE ~ Lawford Knit Top $58.00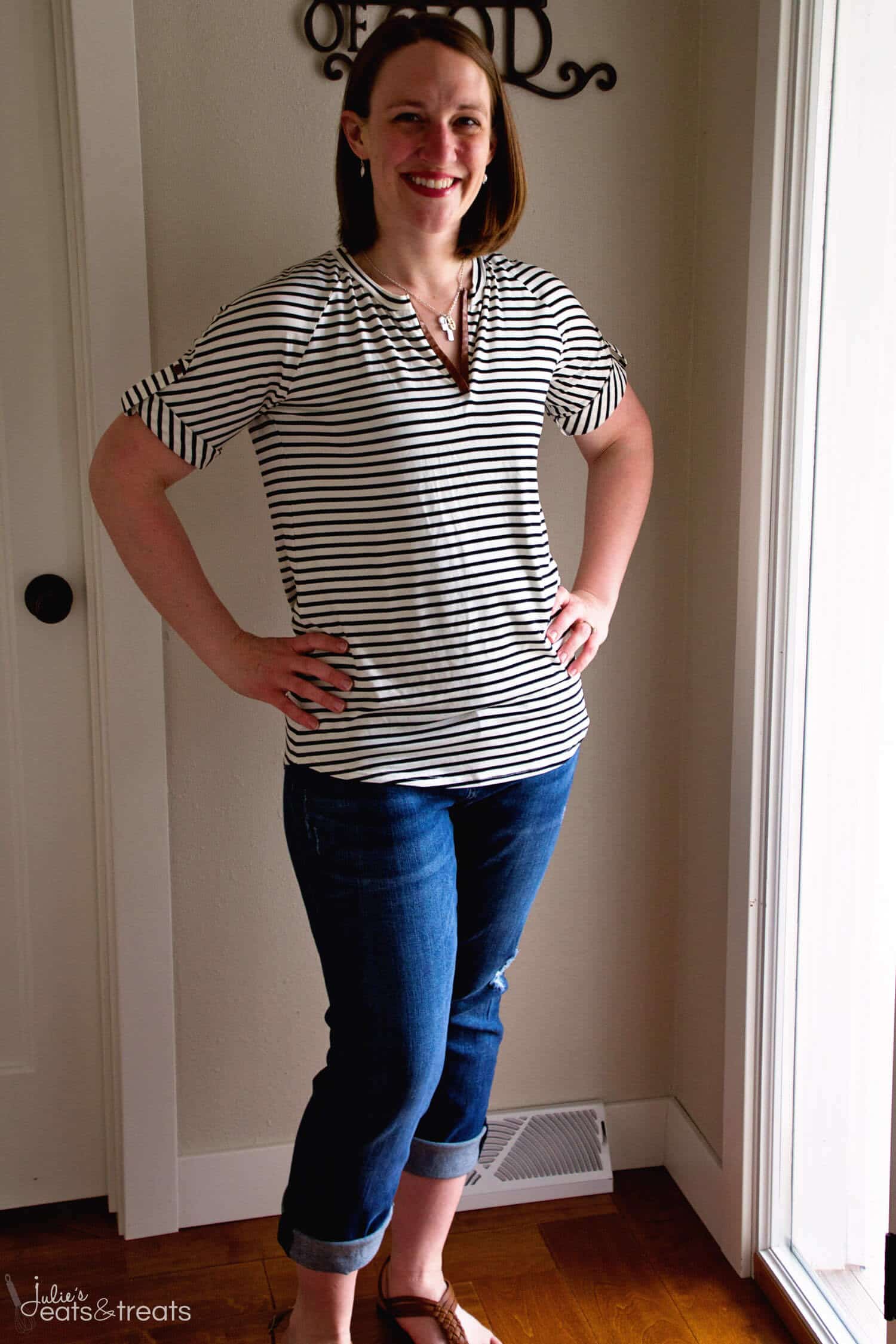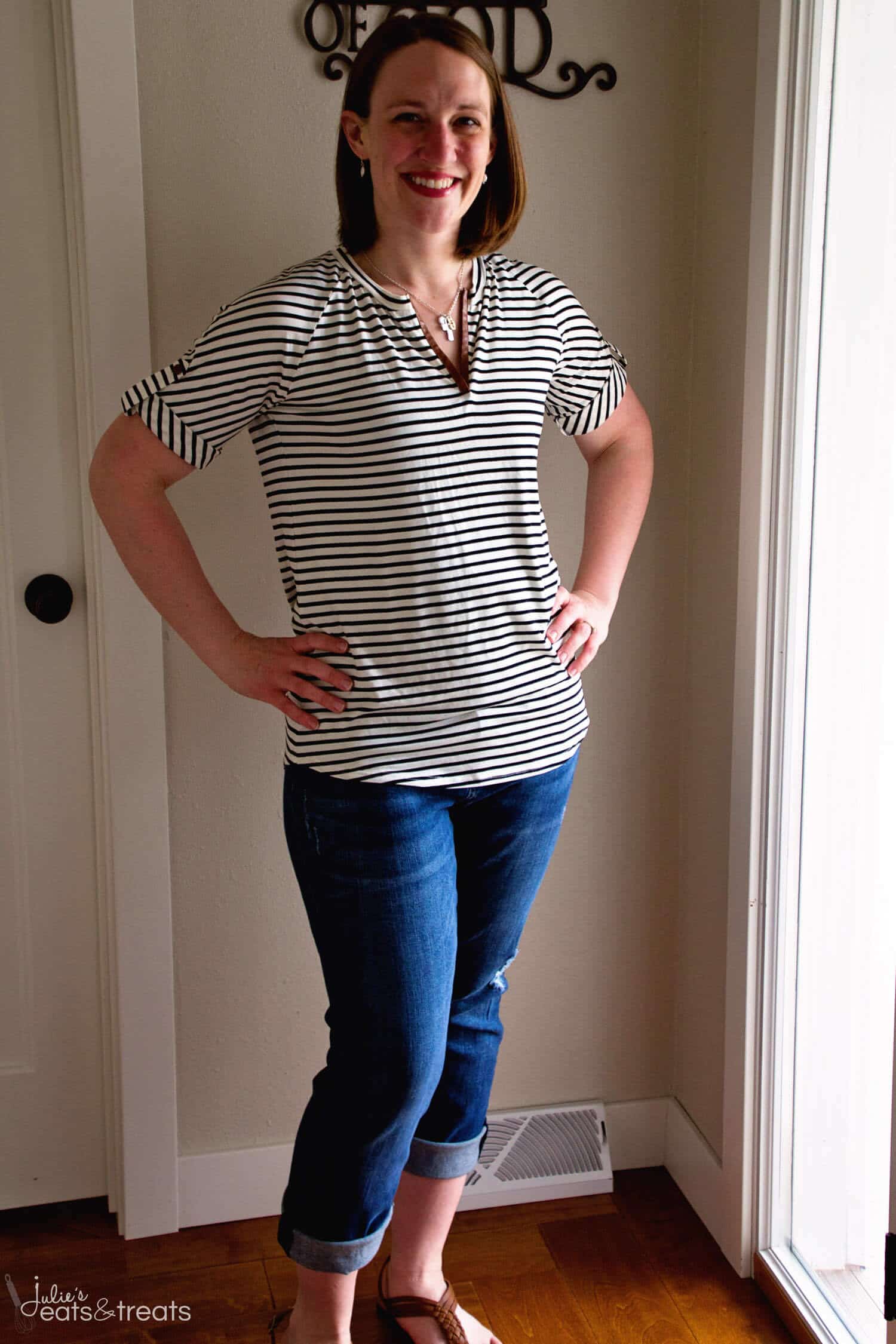 This material is so AMAZING! It's soft, stretchy but doesn't cling to all the wrong spots. You know what I'm talking about! Paired with black pants and it's perfect for work this summer. Kept this one too!
LOVEAPPELLA ~ Jono Mixed Print Knit Top ~ $48.00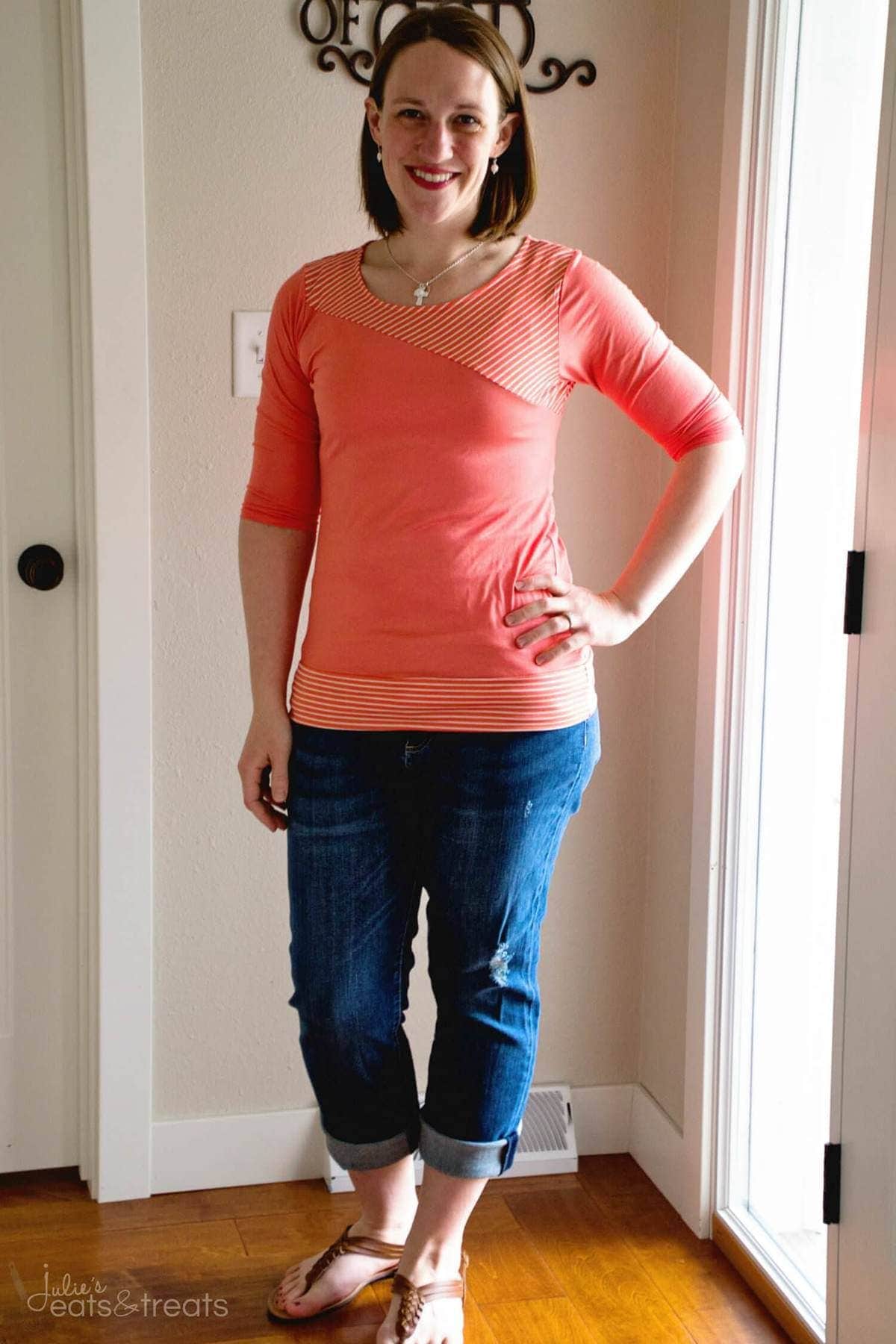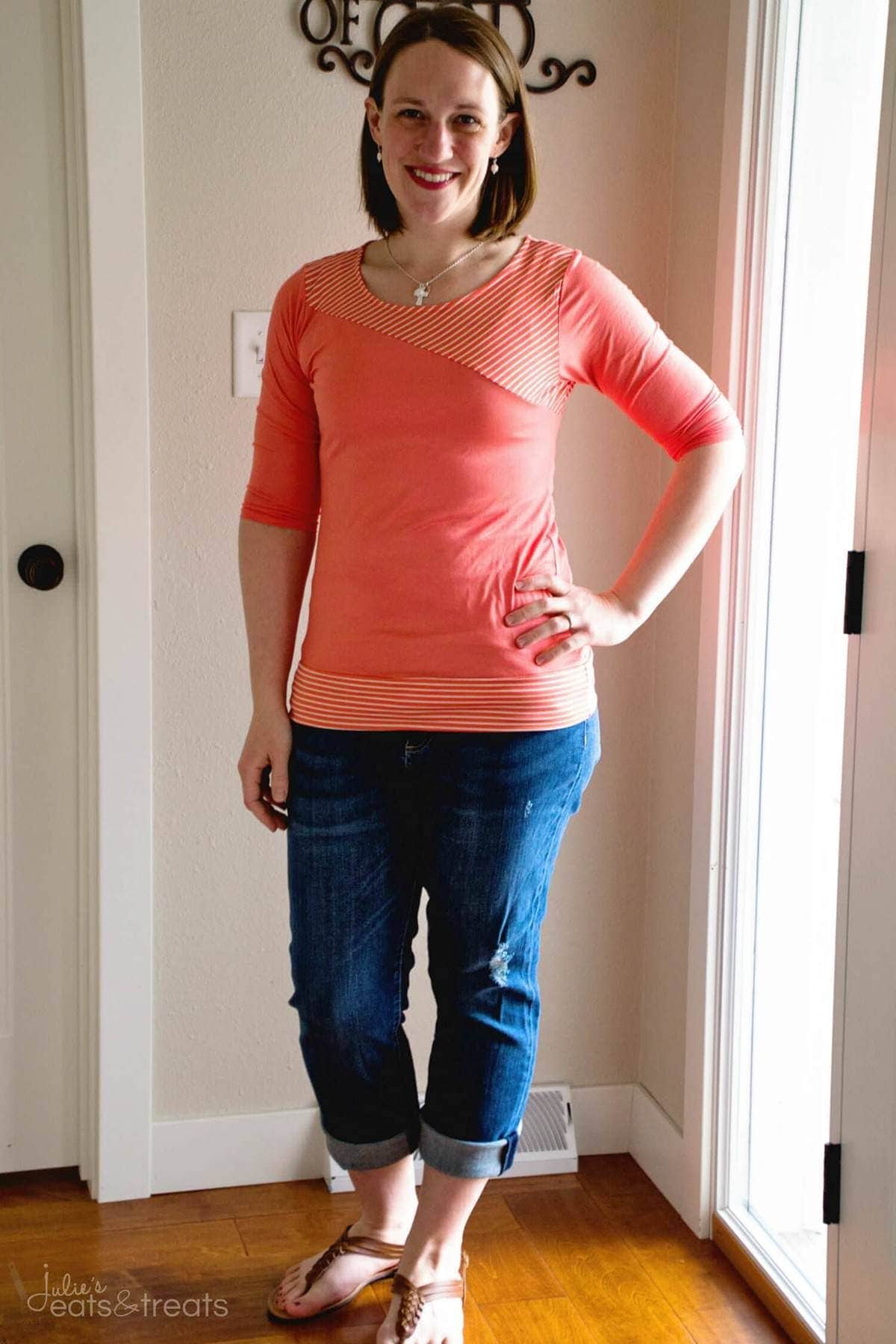 I'm not going to lie. This was a little bit tighter of a top than I usually wear but it was so cute and I had decided to keep all the other items and with the 20% discount if I kept all 5 items it was cheaper to keep this than send it back, so that was what made up my mind to keep it! It is super cute and I was actually the most excited about this shirt before I tried anything on. It was just a little tighter than I had hoped for!
JULIE'S THOUGHTS:
HOME RUN!!! This month I kept all five items and have already wore several of the pieces. My faith in Stitch Fix has been restored! Remember that if you aren't happy with your stylist ask for a new one! Totally worth it. I can't wait for my next Fix!
If you want to try Stitch Fix, go here to sign up!