One hot, sweaty day at work (why am I complaining I was inside in the A.C. while my hubby was outside shingling…) I was treated to this awesome slush by a coworker. In the afternoon she came in and asked if I'd like a glass of slush. Who can turn down that when she's delivering it to you? It totally hit the spot and was so yummy I needed it for the blog. That's right NEEDED it so you all could experience its yumminess too.
This weekend I had the perfect excuse to make it. We had our end of the season softball tournament and a few of us camped this weekend also so I knew I'd have lots of friends to enjoy it with. I also knew that it was supposed to be super hot and humid and I would be welcoming an icy drink by the end of the day! Yup see I was just looking out for myself. Typical right?
Speaking of hot and humid…which it was…this makes the perfect time for storms. Saturday night we were sitting around the campers saying how it would be cool to see a tornado. Well low and behold we got our wish! It was a few miles north of the town we were in so we just sat by the lake and watched it grow, and grow and grow…it touched down in a field then dissipated with no one getting hurt. Now that's my kind of a tornado!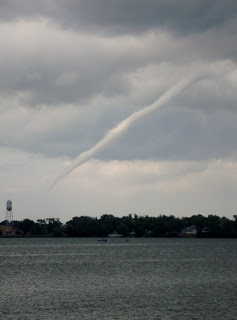 If you are looking for the perfect summertime treat to round out a cookout with your friends this slush will not disappoint! Enjoy!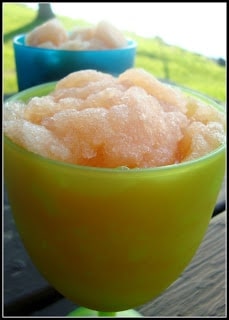 Summer Slush
Printer Friendly Recipe
Ingredients
6 c. water
4 c. sugar
46 oz pineapple juice
12 oz frozen orange juice concentrate, thawed
2 – 12 oz frozen Welch's Strawberry Breeze concentrate, thawed
Sierra Mist
Vodka (optional)
1. Bring the water and sugar to boil. Cool the mixture.
2. Add the pineapple juice, orange juice and strawberry juice. Stir twice during freezing.
3. Serve with Sierra Mist and vodka.