You've Gotta Try these YUMMY NEW Sweet & Spicy BBQ SUNCHIPS®!!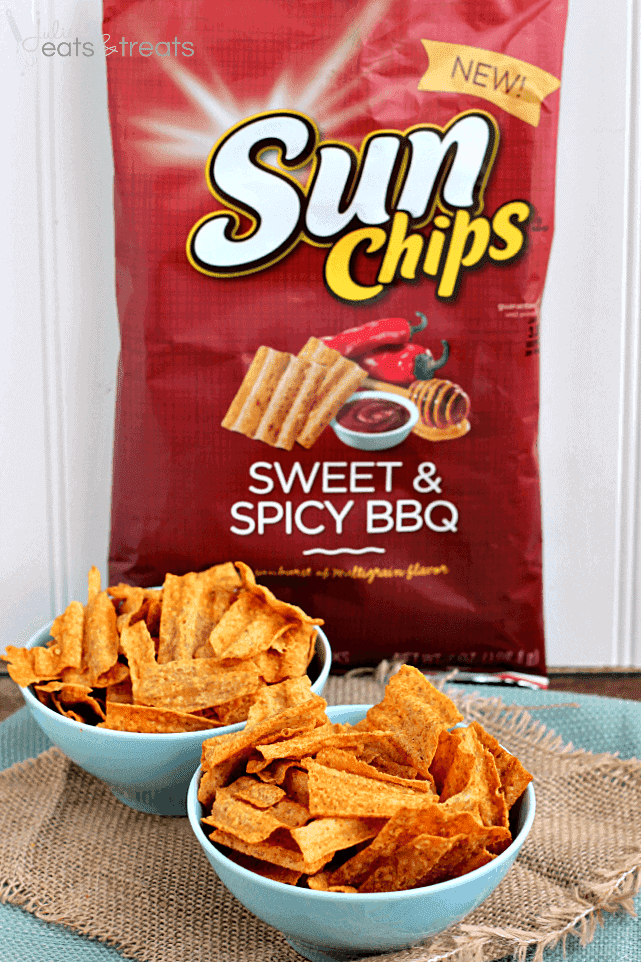 *I was compensated by SUNCHIPS® to create this post. All opinions expressed are completely my own.
Have you heard? Have you? Have you?
SUNCHIPS®  has a new flavor and they are OH SO GOOD!
*Sweet & Spicy BBQ* Is the name of the game this time. And my oh my are they delicious. I love that they have a sweet side and leave you with a kick that will have you grabbing a glass of water if you are a little bit on the wussy side like me! Then going back for more because you just can't resist them! We had them gobbled up in no time at all. Miss K was even grabbing them right out of the bowl!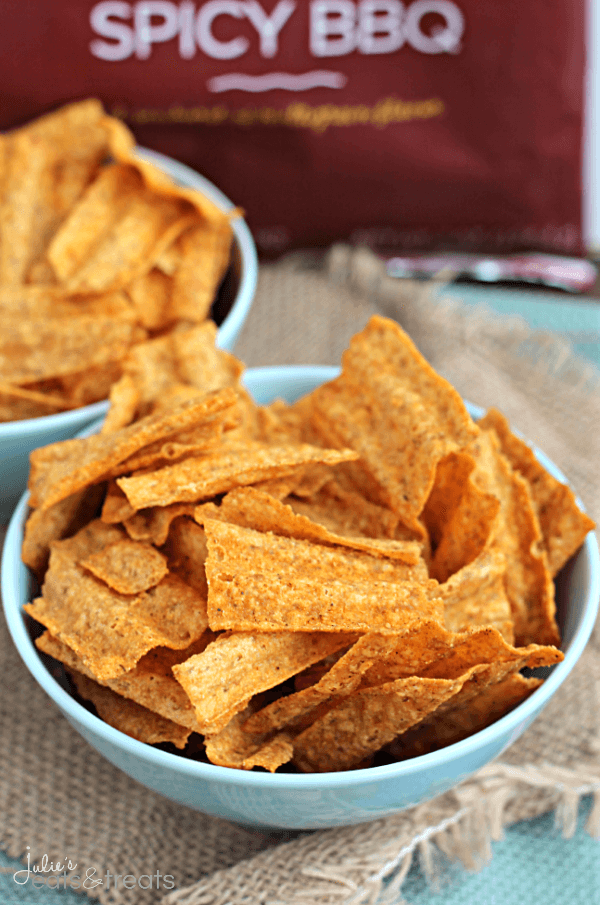 The bold delicious taste of Sweet & Spicy BBQ SUNCHIPS® combines a tangy BBQ kick with flavors of molasses, brown sugar and honey. It truly proves that opposites do attract. They are the perfect accompaniment to your lunch, dinner or anytime in between!
Make sure to connect with Sun Chips on Facebook and Twitter!

MY OTHER RECIPES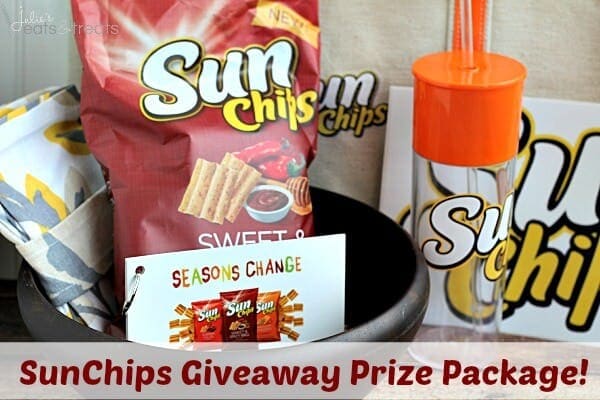 PLUS You can win an awesome prize package from SunChips! Make sure you enter below!