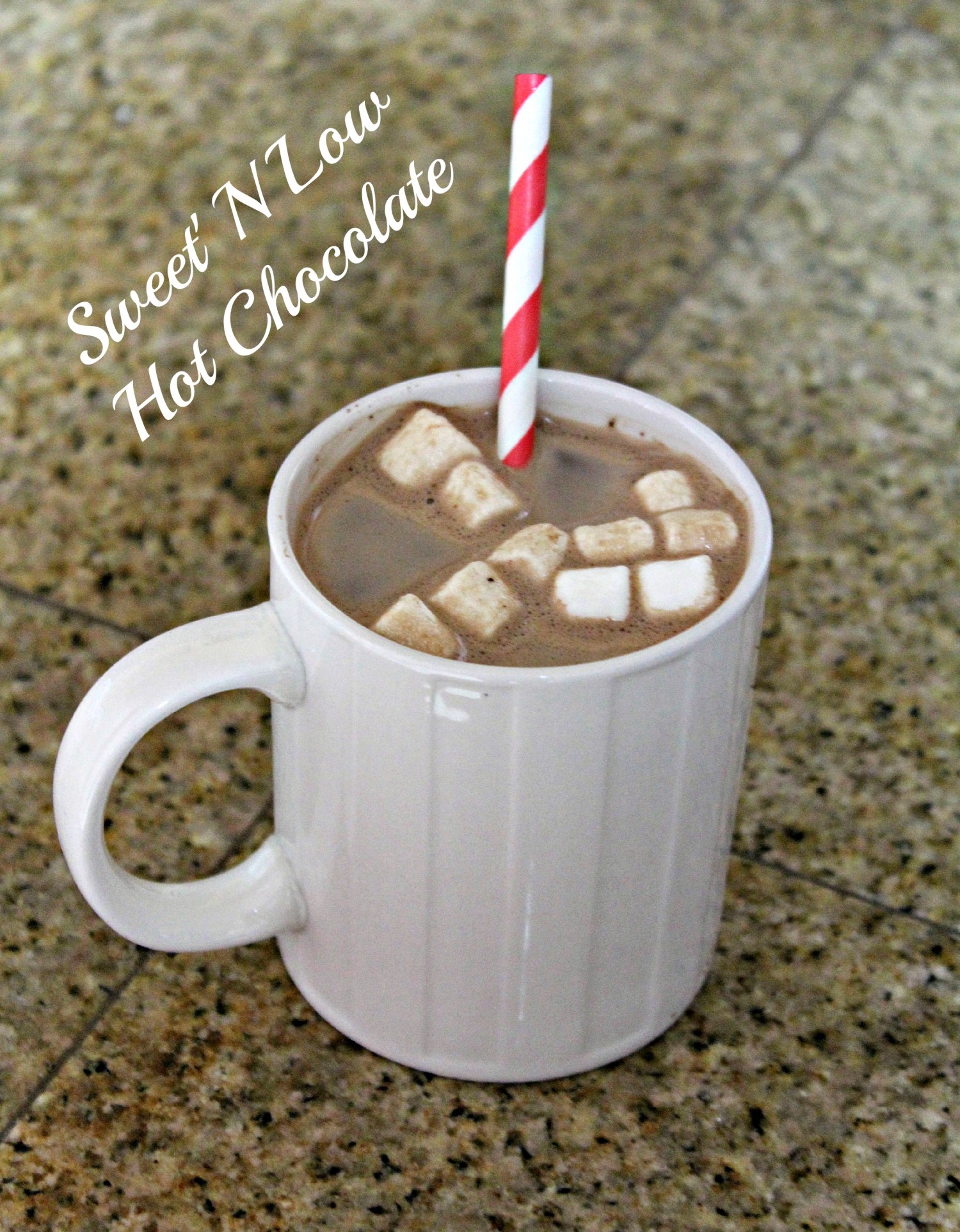 Blustery winter weather is definitely here. There is nothing that beats a big ol' mug of hot chocolate on those days in my opinion. Throw in a few marshmallows and I'm a goner. Especially perfect after a day of sledding or playing outside.
When I was a kid I think the only reason I played outside was so I could come in and warm up with a big mug of Hot Chocolate. Honestly why didn't I just make hot chocolate? Live and learn I guess!
When I was contacted to participate in DailyBuzz Food Tastemaker program with Sweet'N Low and to pick out or create a beverage recipe using Sweet'N Low I was all for it. Especially when I found their hot chocolate mix on their website. YUM-O!
If you are looking for a yummy hot chocolate with fewer calories this calling your name. After all who really wants to pack on the weight during the winter months? Not me! A cup of this is only 85 calories.
Sweet'N Low Hot Chocolate
5 Packets Sweet'N Low® granulated sugar substitute
1 Cup Powdered Milk
2 Tablespoons Unsweetened Cocoa
6 oz. Hot Water
Combine 2 tablespoons unsweetened cocoa, 1 cup powdered milk, and 5 packets Sweet'N Low in a small bowl; mix well.

MY OTHER RECIPES
Pour into an 8-ounce mason jar.
To prepare a cup, put 4 heaping teaspoons into a mug, add 6 oz. of hot water, and stir well.
*I was given Sweet'N Low for participation in this program plus a compensation. All opinions in this post are mine and always will be the honest ones!