Julie's Easy Meal Plans ~ Simple every day meals for the busy family! Simple, Easy & Delicious Recipes!
Be sure to subscribe to my newsletter HERE so you never miss a new recipe!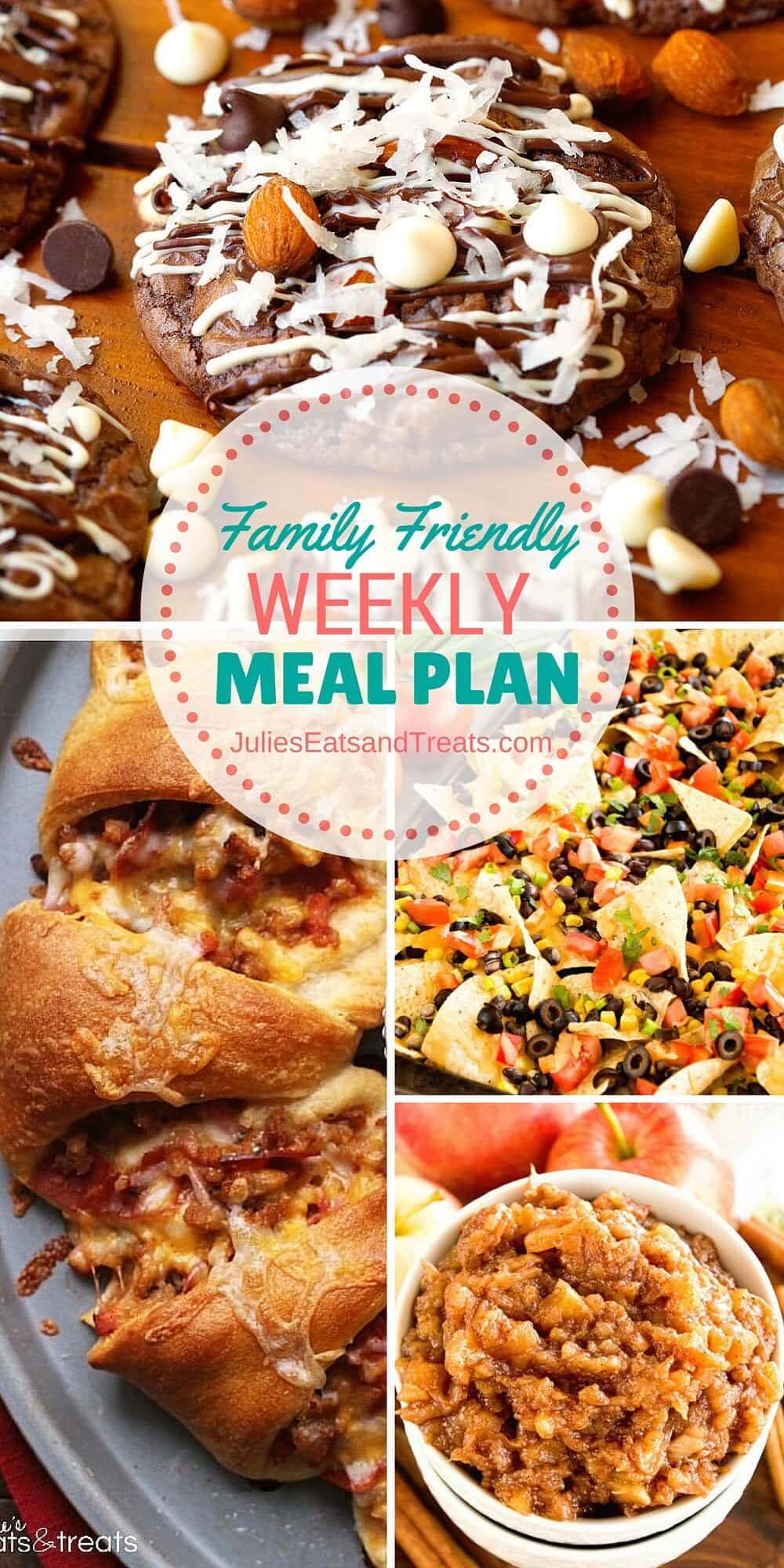 Well hello there October. It's nice to meet you! And now you can stay forever and ever because November is next and that usually means snow, not that October is snow free all the time. Anyone ever heard of the great Halloween snowstorm of 1991 in Minnesota? Google that. Luckily I was to young to remember it and therefore it's blocked out of my mind that it can actually snow in October. Yup. Totally ignoring that it's a possibility!
Now that we are settling into fall you'll see a lot more of that comfort food coming your way. I love that comfort food if you didn't all realize that yet. It's my favorite. To bad my waistline doesn't agree with me. I'll just ignore that and continue to eat it!
Looking for more great and easy dinner options? Makes sure to check out my brand new 25 Quick & Easy Crock Pot Dinner eCookbook available now!

Monday

MY OTHER RECIPES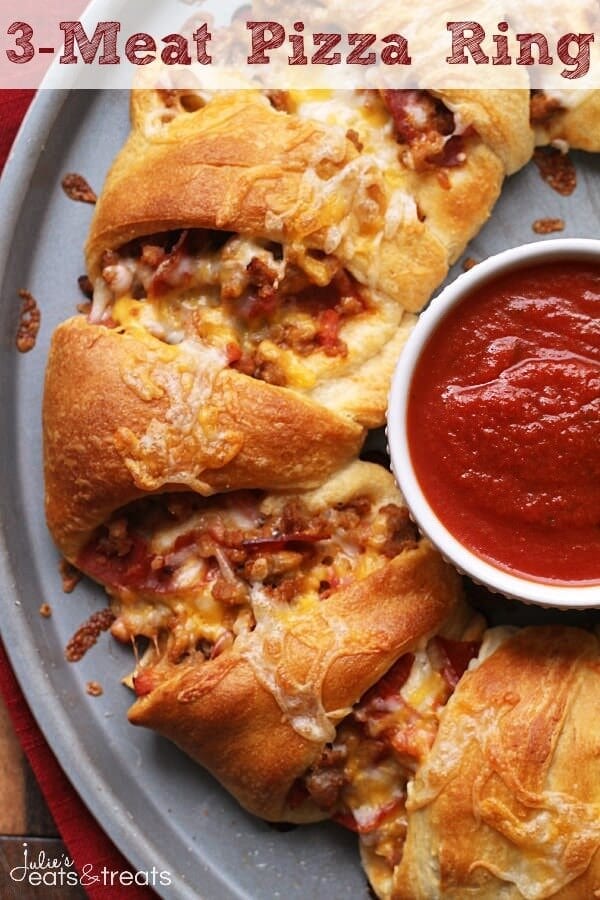 3-Meat Pizza Ring ~ Flaky Crescent Rolls Stuffed with Three Meats and topped with Cheese! The Perfect Quick & Easy Weeknight Dinner or Game Day Treat!
Tuesday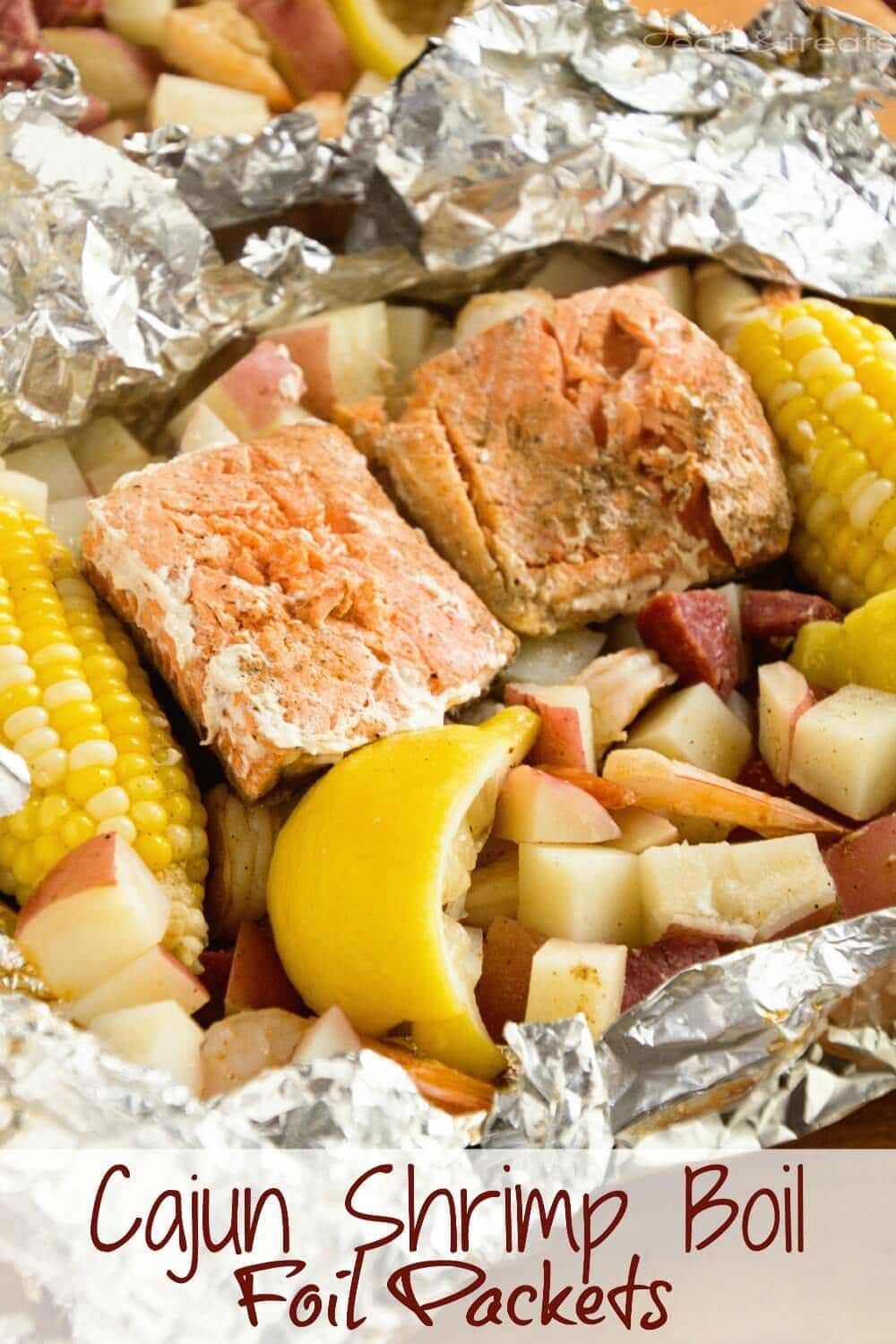 Cajun Shrimp Boil Foil Packets ~ Foil Packets Stuffed with Potatoes, Salmon, Shrimp, Summer Sausage, Corn and Seasoned with Cajun Seasoning! The Perfect Grilling Recipe!
Cheesy Chicken Pot Pie Puffs ~ Grands Biscuits loaded with Chicken, Cheese, & Mixed Veggies! 
Thursday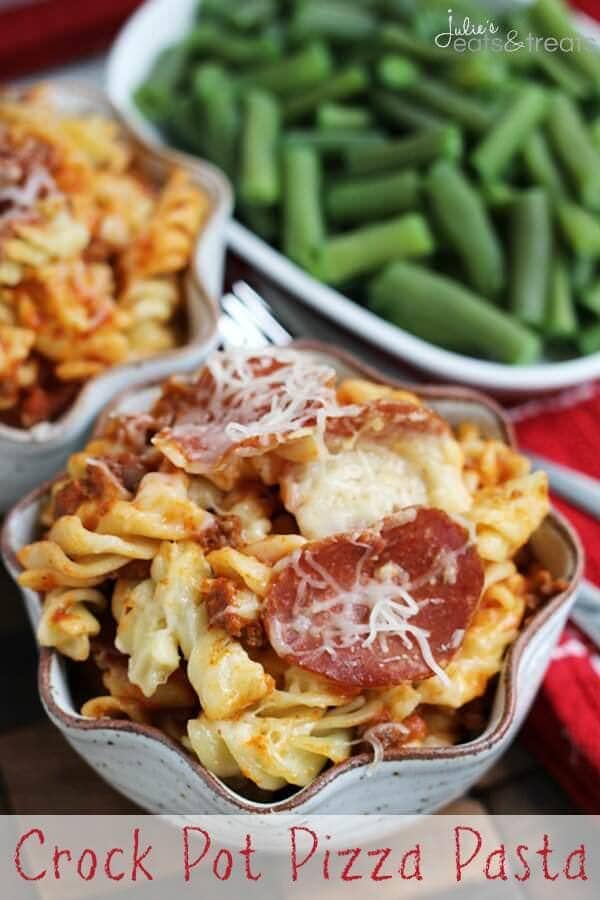 Crock Pot Pizza Pasta ~ Easy Crock Pot Meal Loaded with Pasta, Pizza Sauce, Pepperoni, Hamburger and Cheese!
Friday
Supper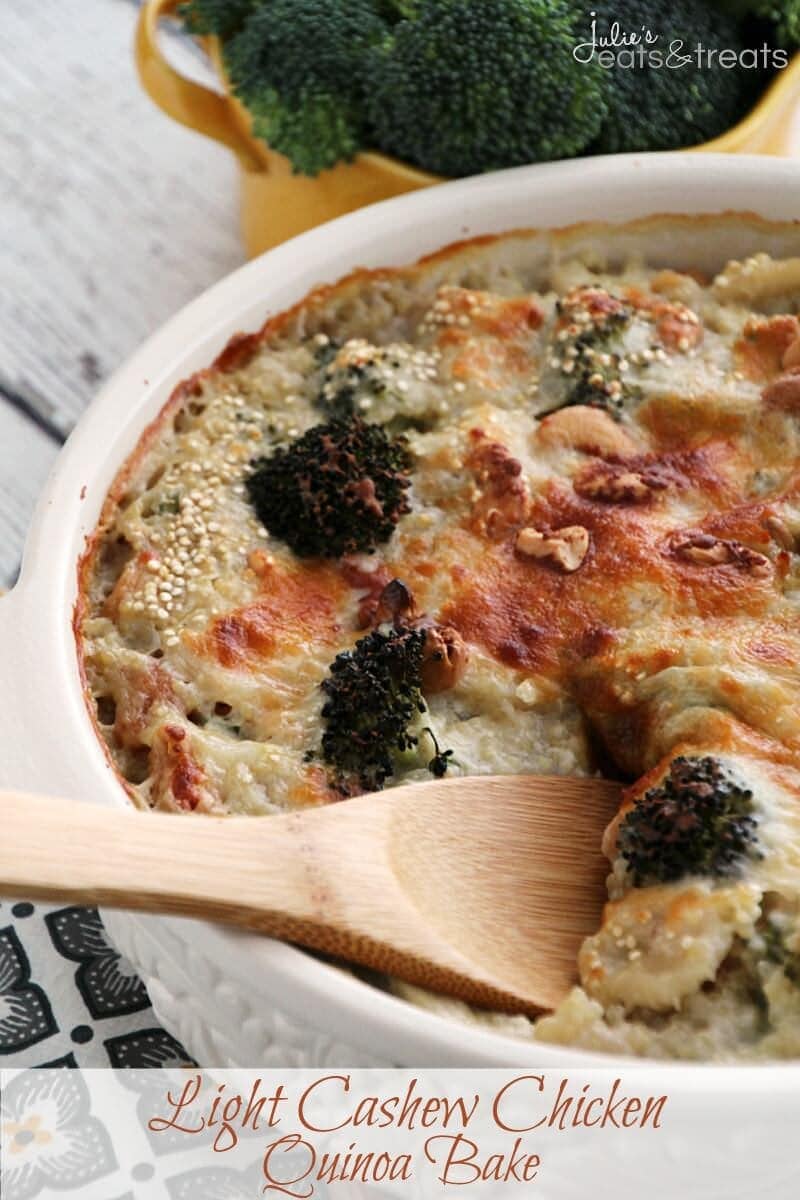 Light Cashew Chicken Quinoa Bake ~ Comforting Casserole Stuffed with Broccoli, Chicken, Quinoa, Water Chestnuts, Cashews in a Light Cream Sauce and Topped with Cheese!
Treat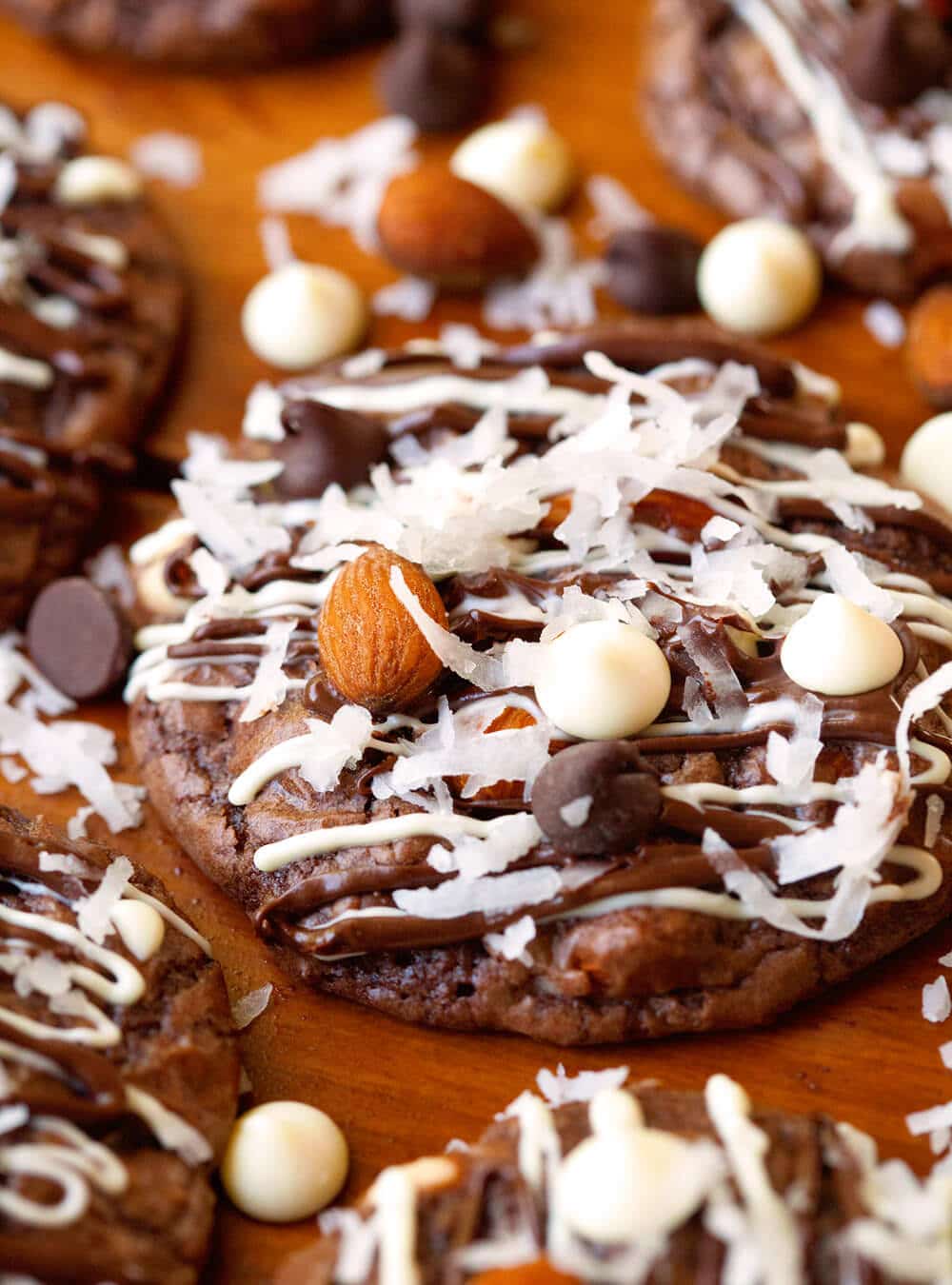 Almond Joy Cookies Recipe ~ Start with a box of Brownie Mix! The perfect mix of coconut, nuttiness and chocolate just like an Almond Joy Candy Bar!
Saturday
Lunch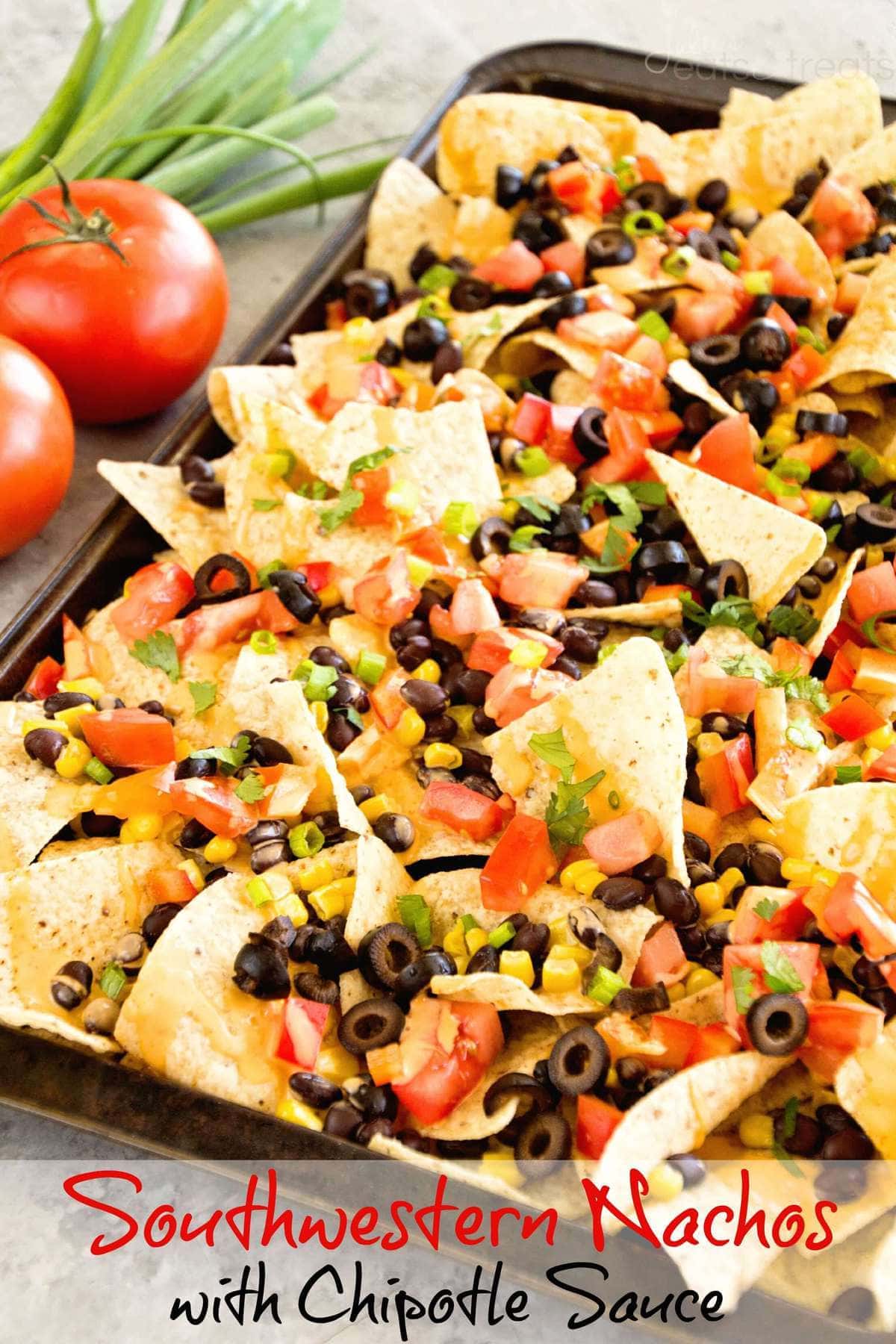 Southwestern Nachos with Chipotle Sauce ~ Tortilla Chips Loaded with Corn, Black Beans, Red Pepper, Tomatoes, Black Olives, Cilantro and Green Olives! Topped off with a spicy Chipotle Sauce! The perfect Vegetarian Appetizer!
Supper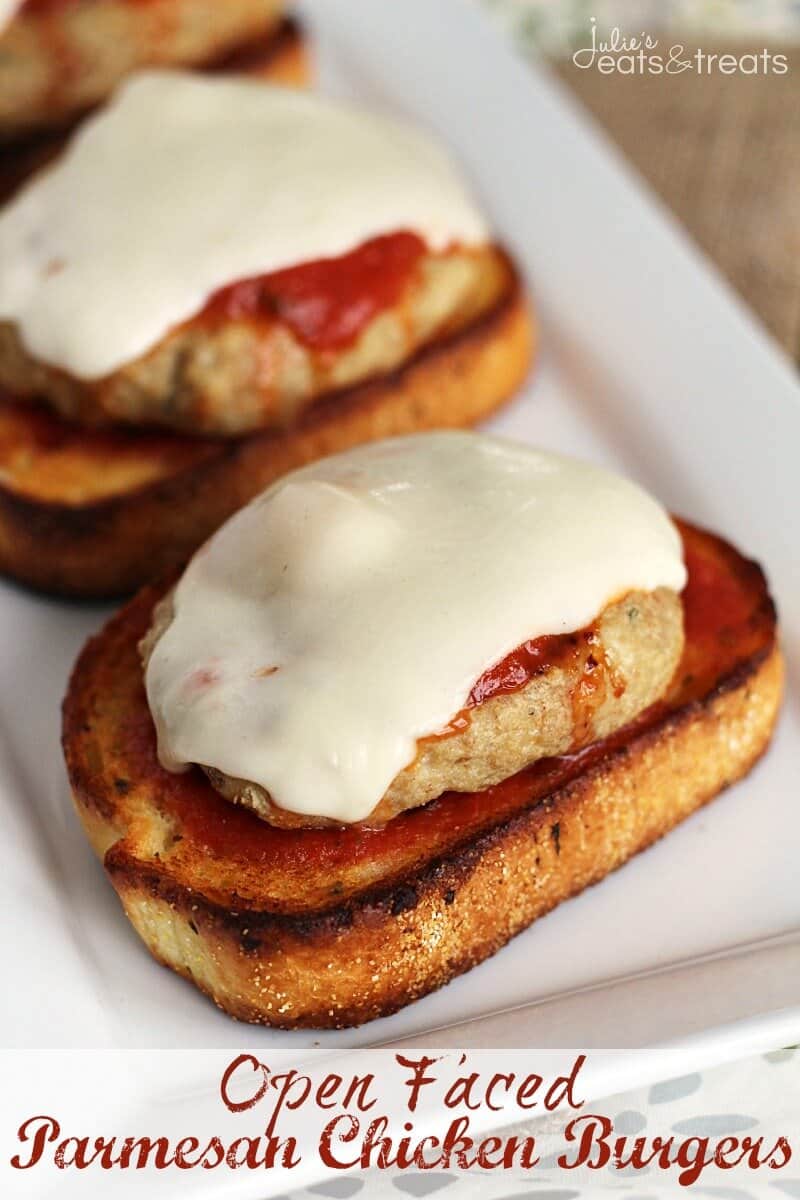 Open Faced Chicken Parmesan Burger ~ Easy, Delicious Parmesan Chicken Burger Piled with Marinara and Cheese on top of Garlic Bread!
Sunday
Breakfast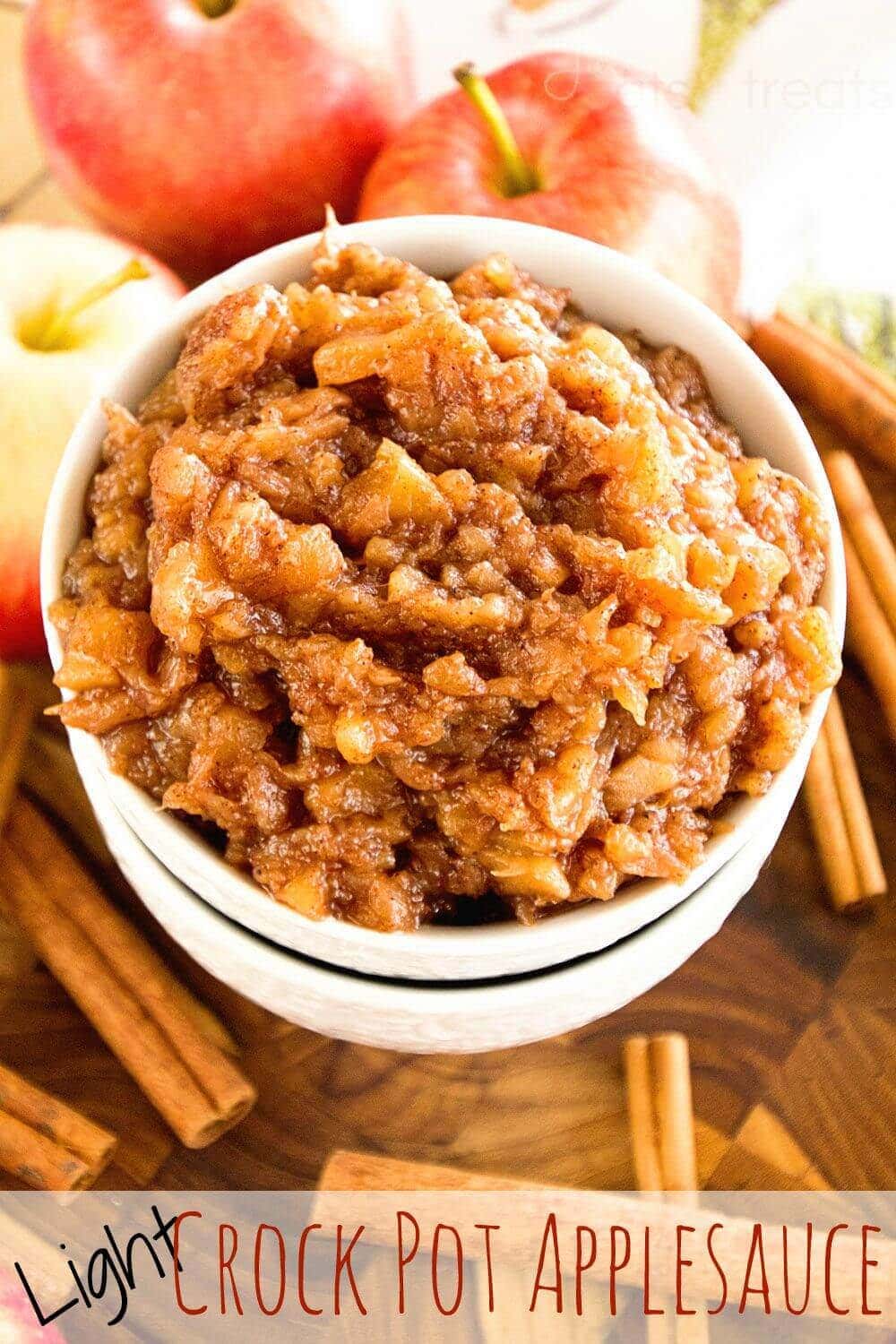 Light Crock Pot Applesauce Recipe ~ Delicious, Easy Applesauce that is slow cooked! Loaded with all the flavors of fall!
Supper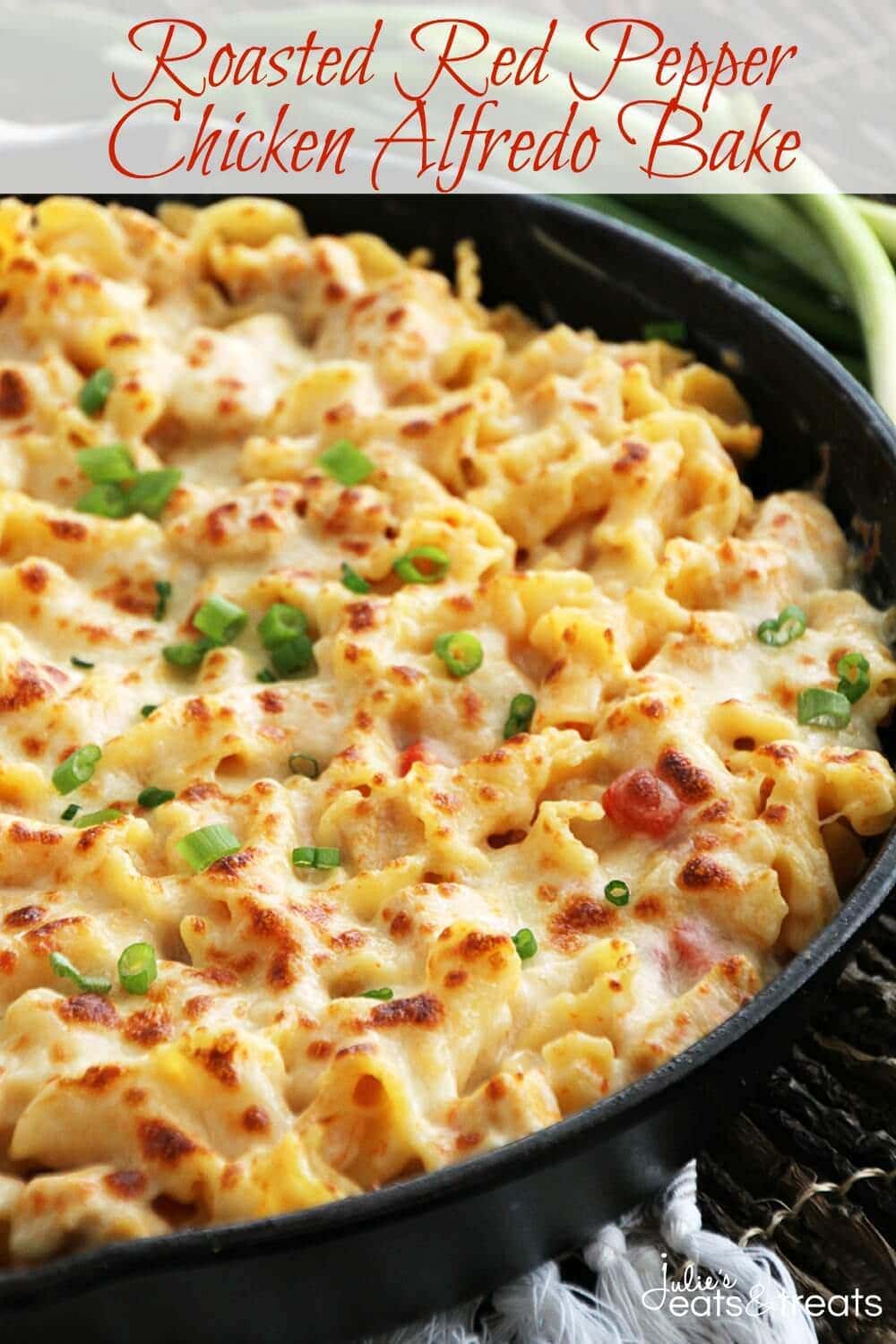 Red Pepper Chicken Alfredo Bake ~ Pasta Smothered in Light Roasted Red Pepper Sauce, Chicken & Cheese!