Julie's Easy Meal Plans ~ Simple every day meals for the busy family! Simple, Easy & Delicious Recipes!
Be sure to subscribe to my newsletter HERE so you never miss a new recipe!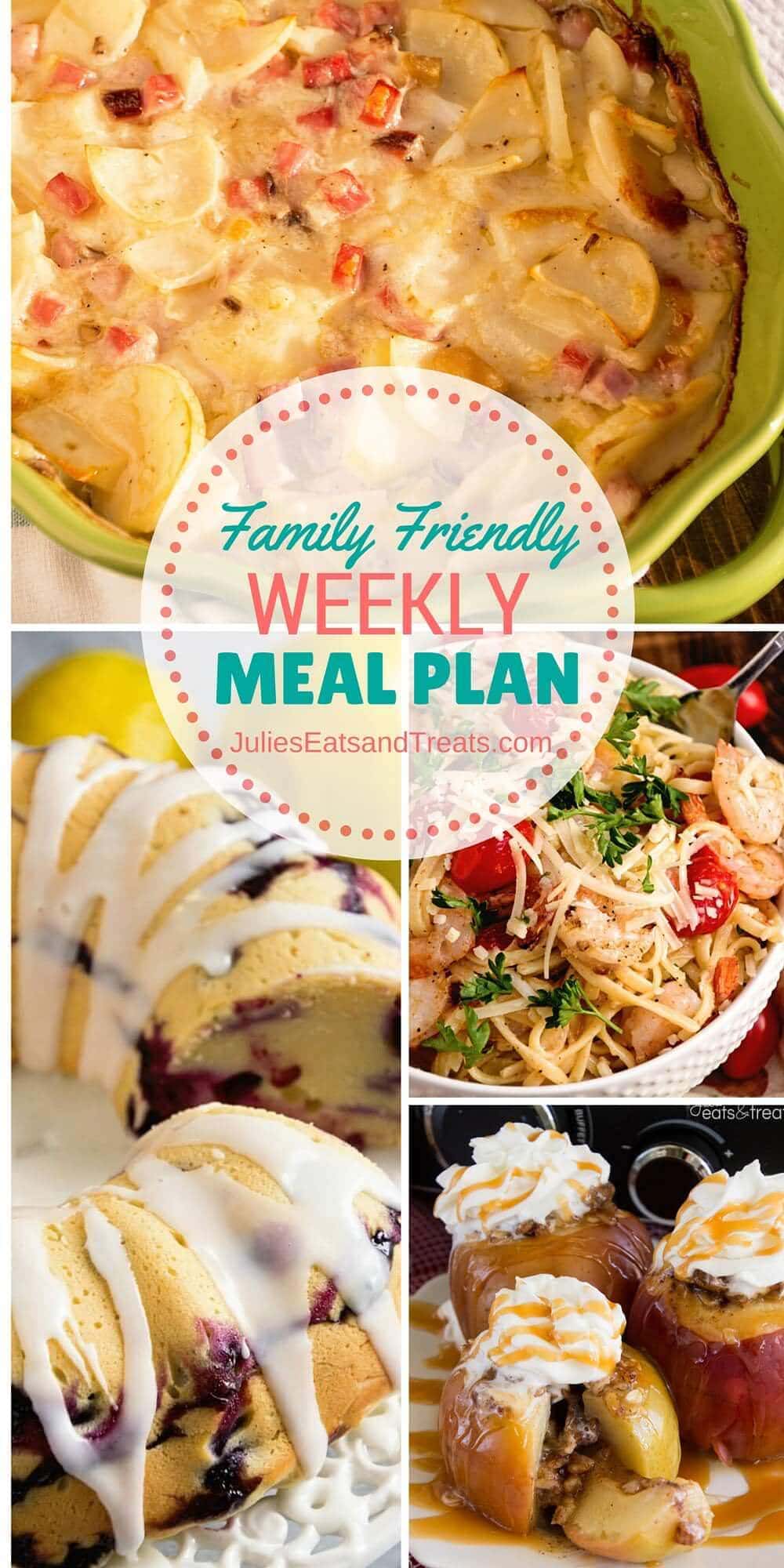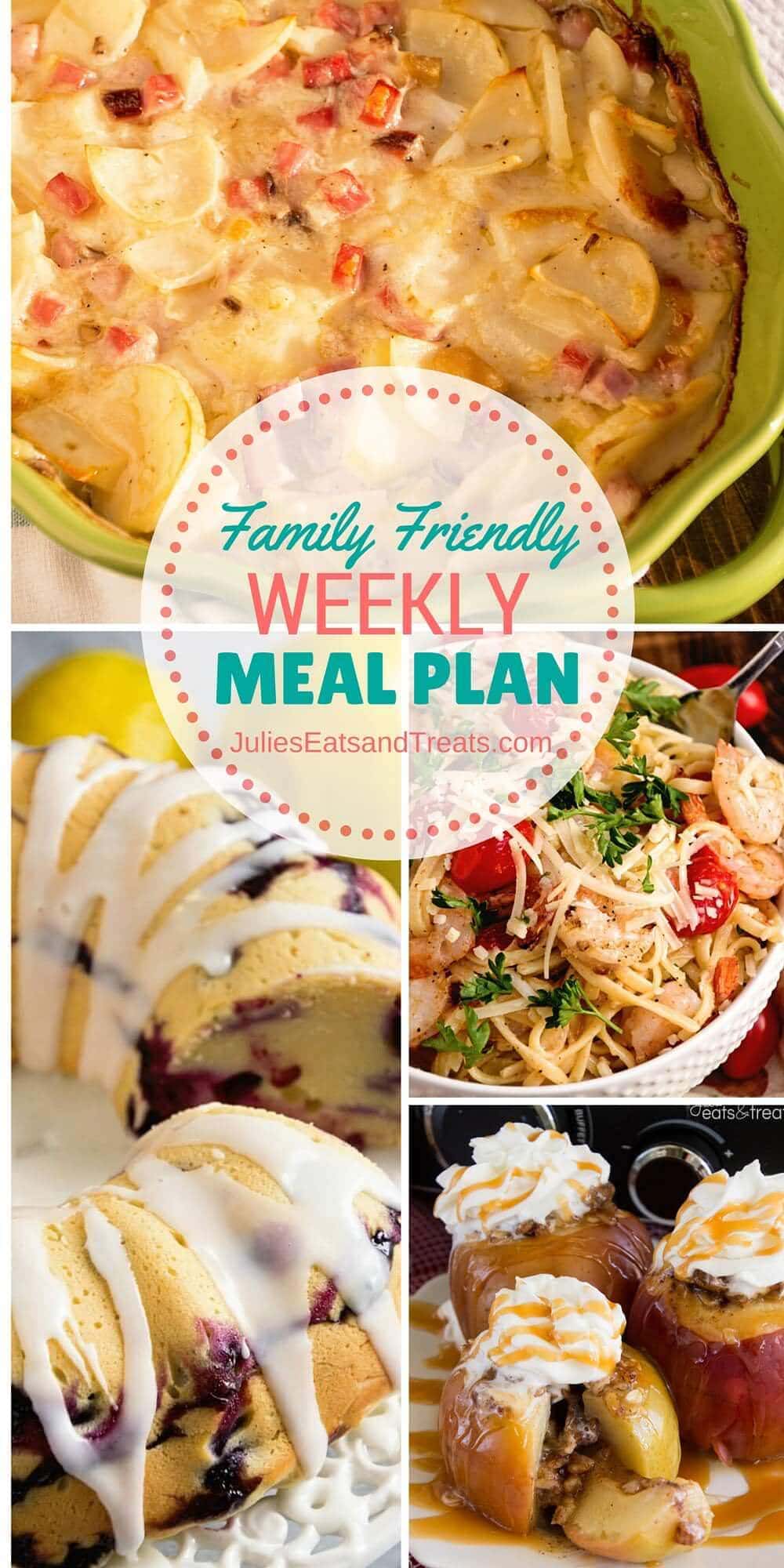 It's beginning to look a lot like Christmas! We have our tree up, decorations up inside and our lights up outside. Plus, it snowed today so it's white now too. Miss K thinks that as soon as it snows Santa comes so this could be a long few weeks!
As the holidays roll around life gets a little bit crazy doesn't it? That means it's the perfect time to remember to meal plan! It takes such a weight off your shoulders so you don't always have to think, "What's for dinner?" when you arrive home. I don't know about you but I dread that questions when I don't have a game plan!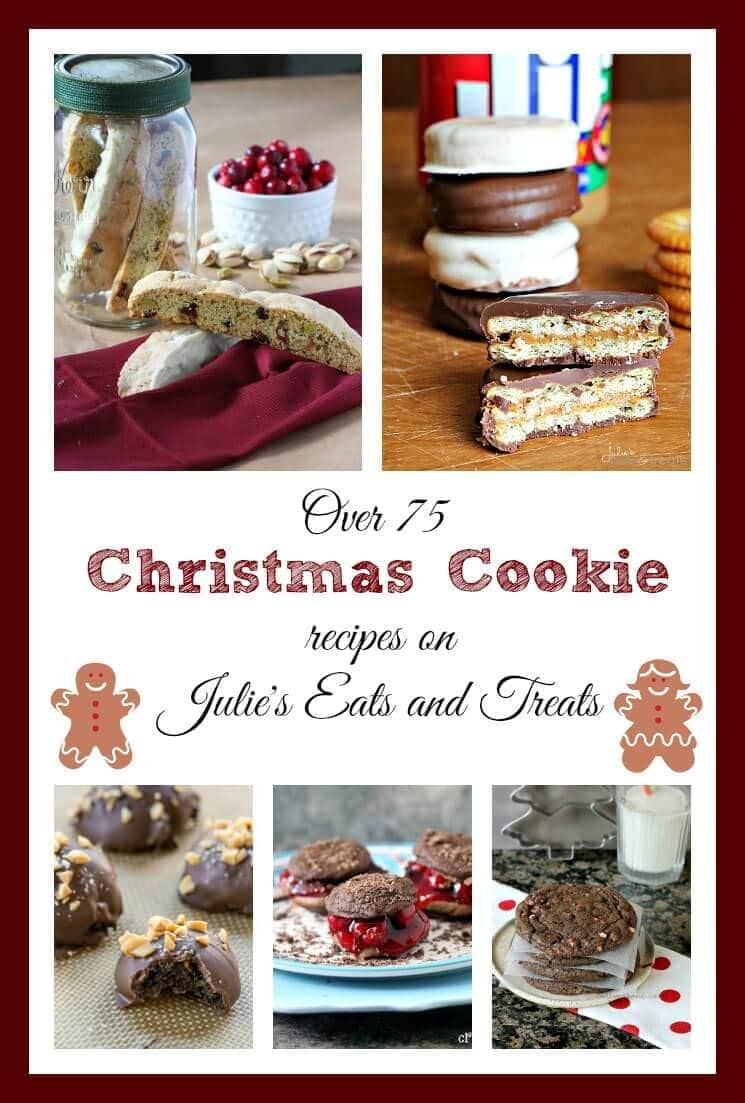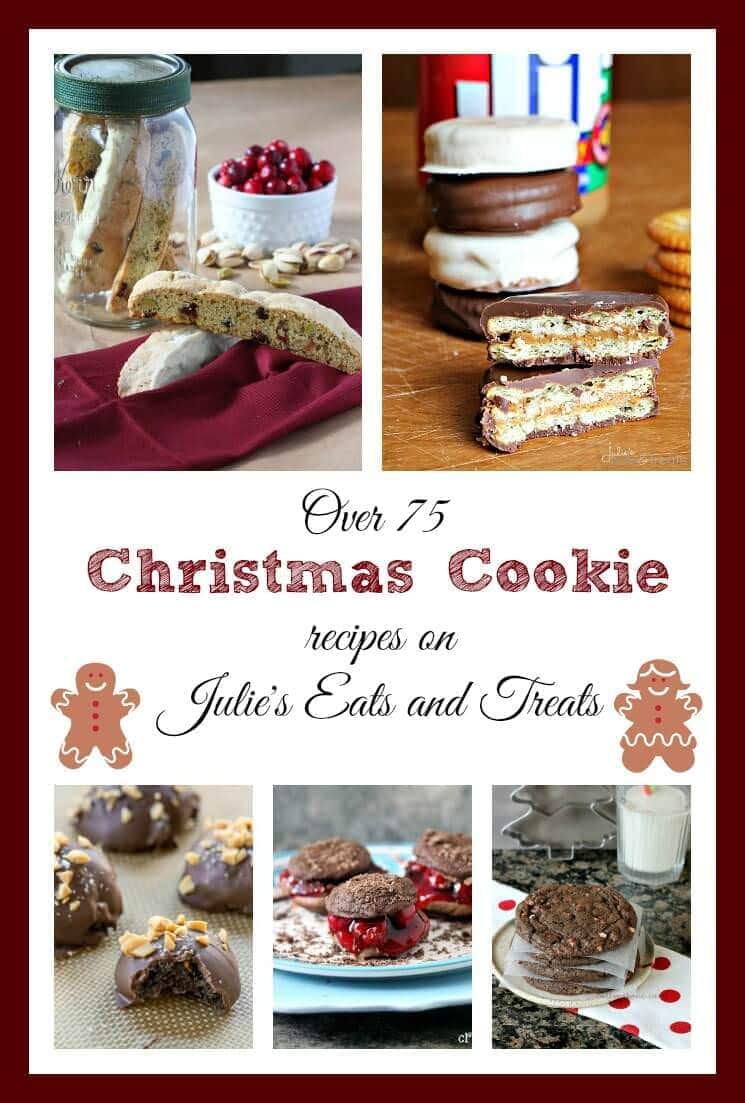 If you are starting your Christmas baking make sure to check out this post on Christmas Cookies!
 Monday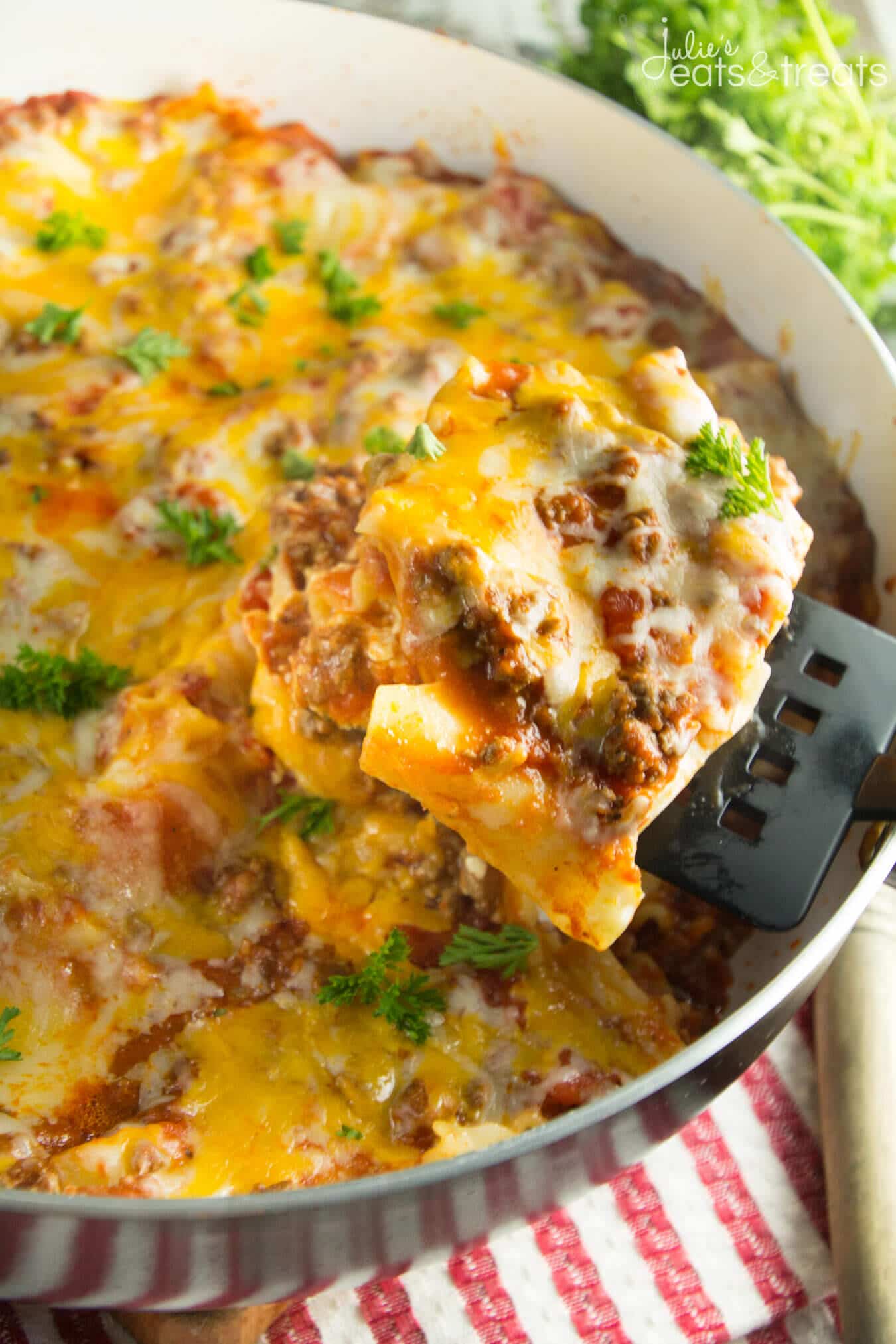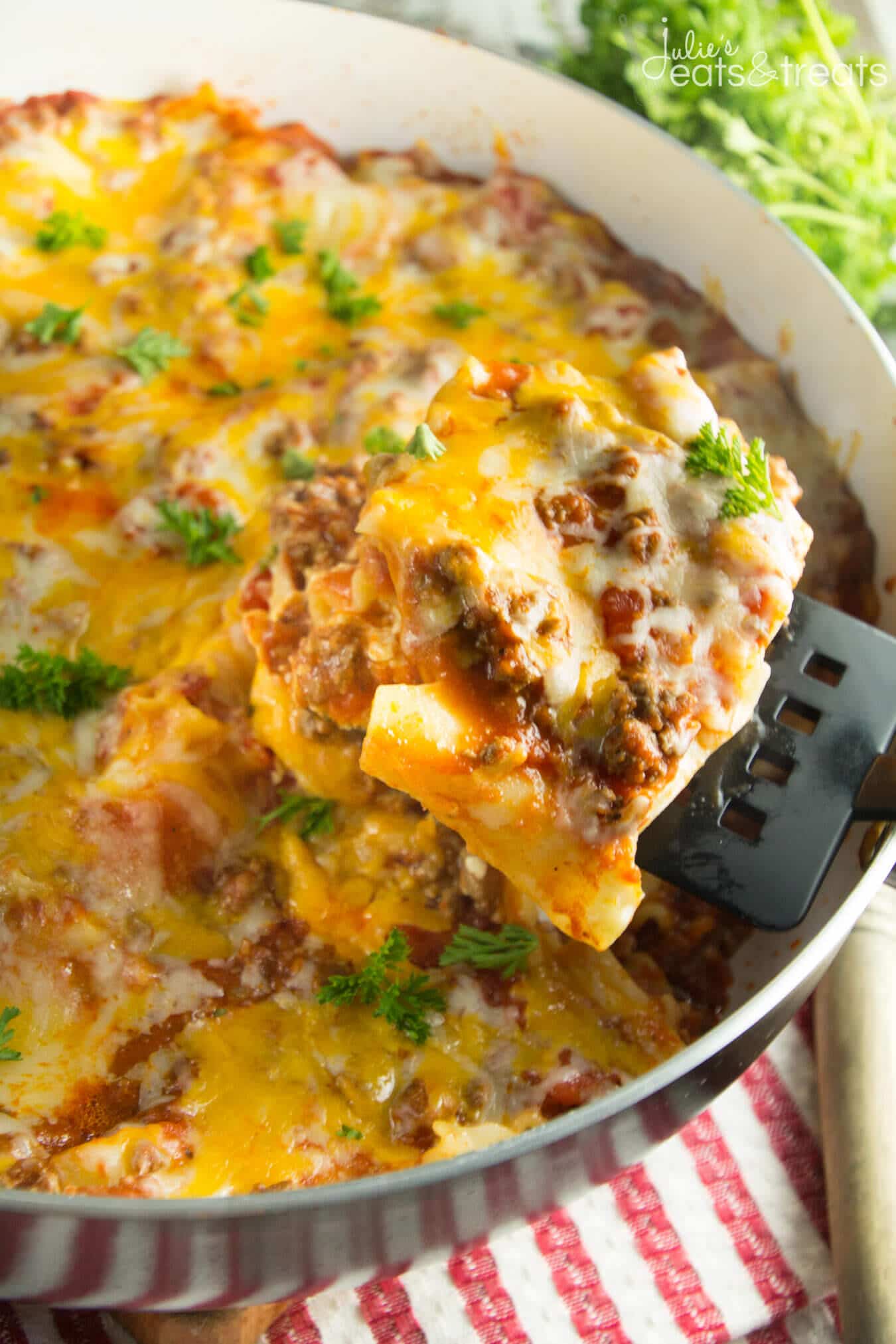 MY OTHER RECIPES
Skillet Lasagna Recipe ~ Craving Lasagna and Short on Time? Try this Delicious, Easy Lasagna Recipe Made in One Skillet and the Perfect Weeknight Dinner!
Tuesday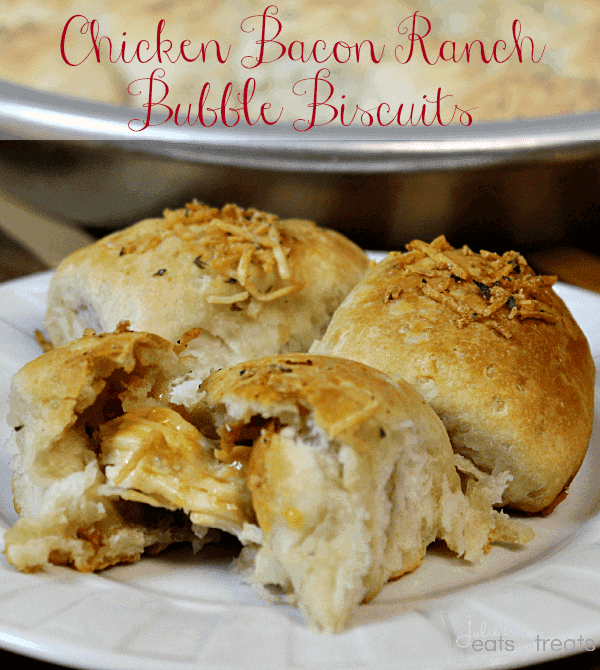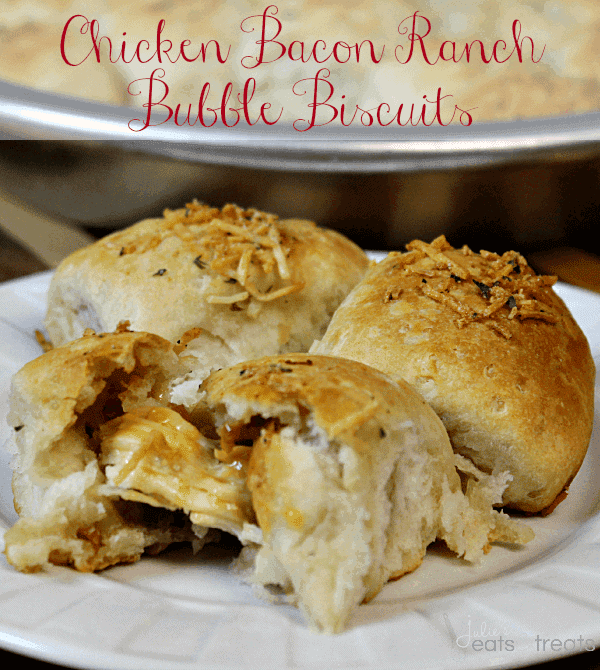 Chicken Bacon Ranch Bubble Biscuits ~ Flaky Grands Biscuits staffed with Chicken, Bacon and Ranch and baked to perfection!
Wednesday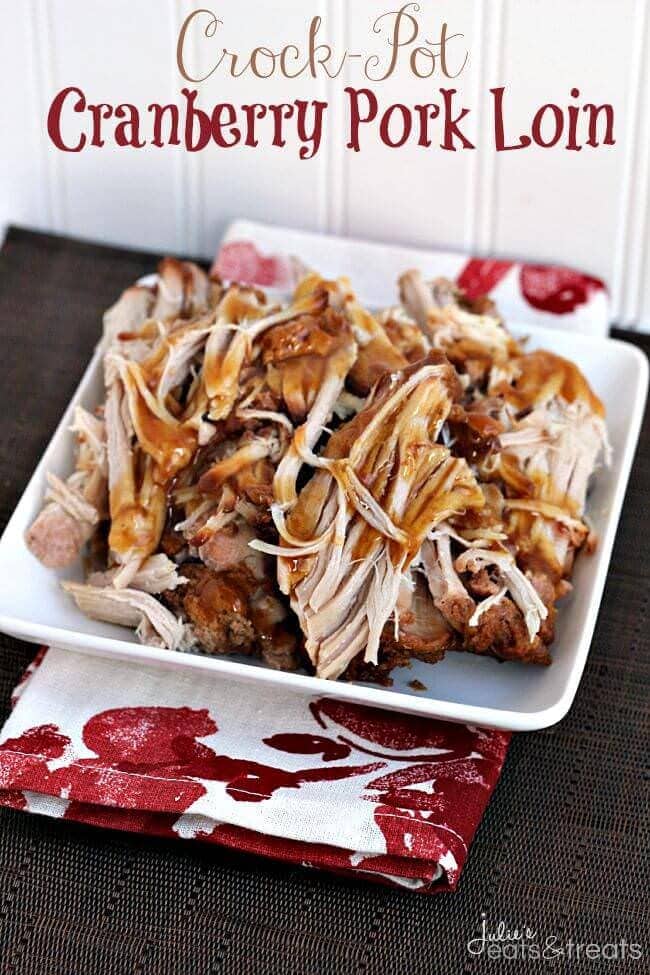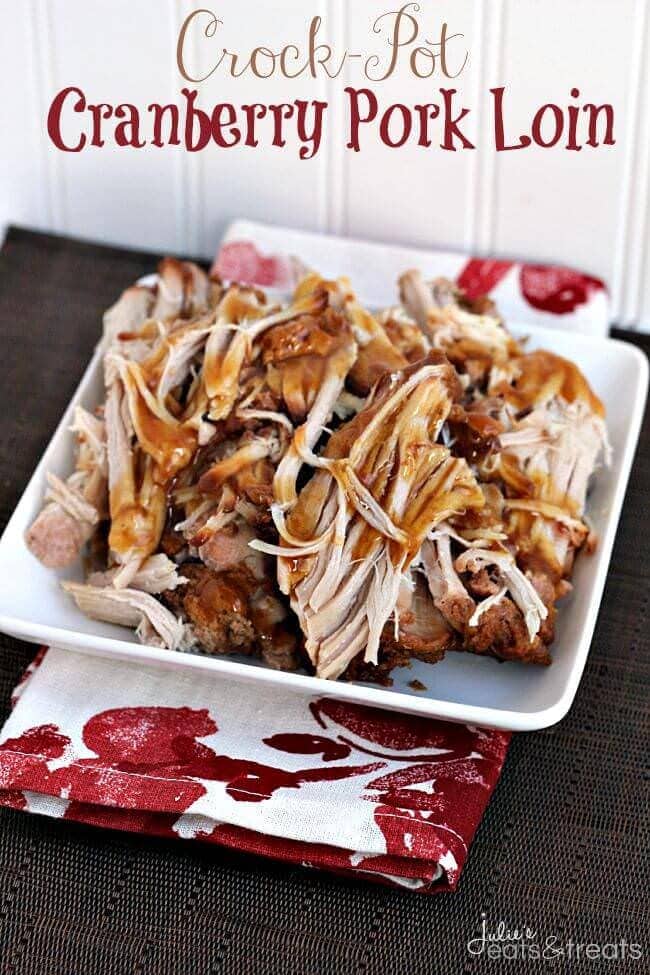 Crock Pot Cranberry Pork Loin ~ Savory Pork Loin slow cooked in a cranberry sauce!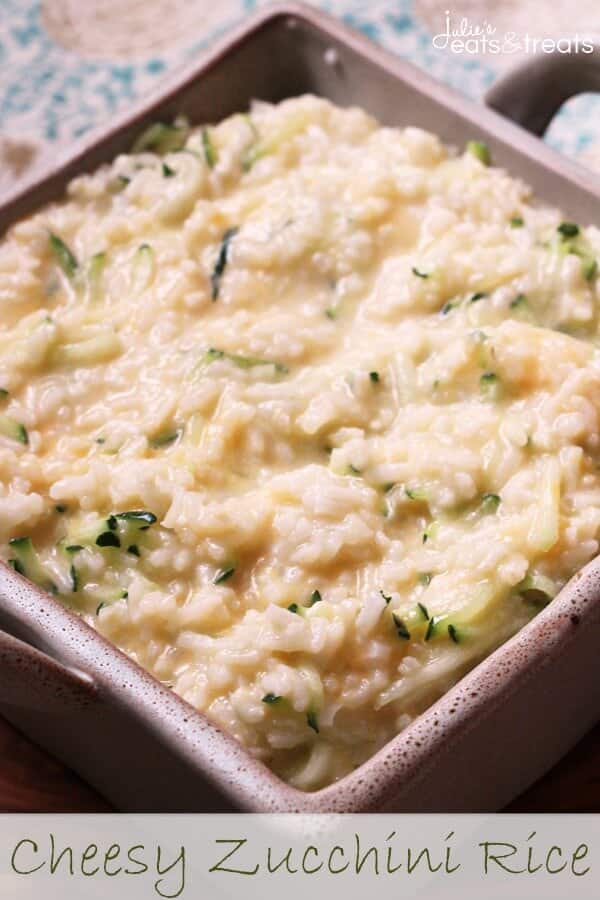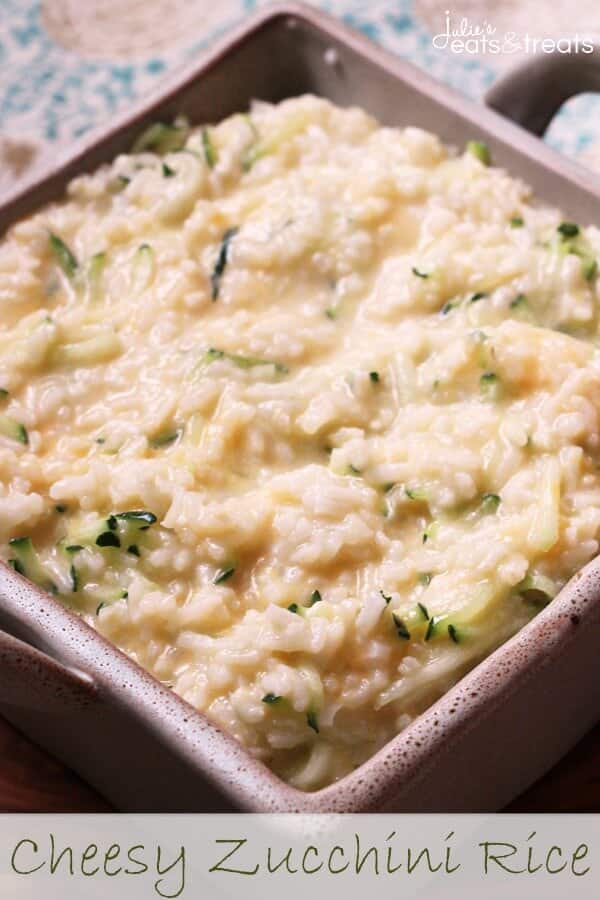 Cheesy Zucchini Rice ~ Easy Side Dish for the Week Night Loaded with Rice, Zucchini & Cheese!
Thursday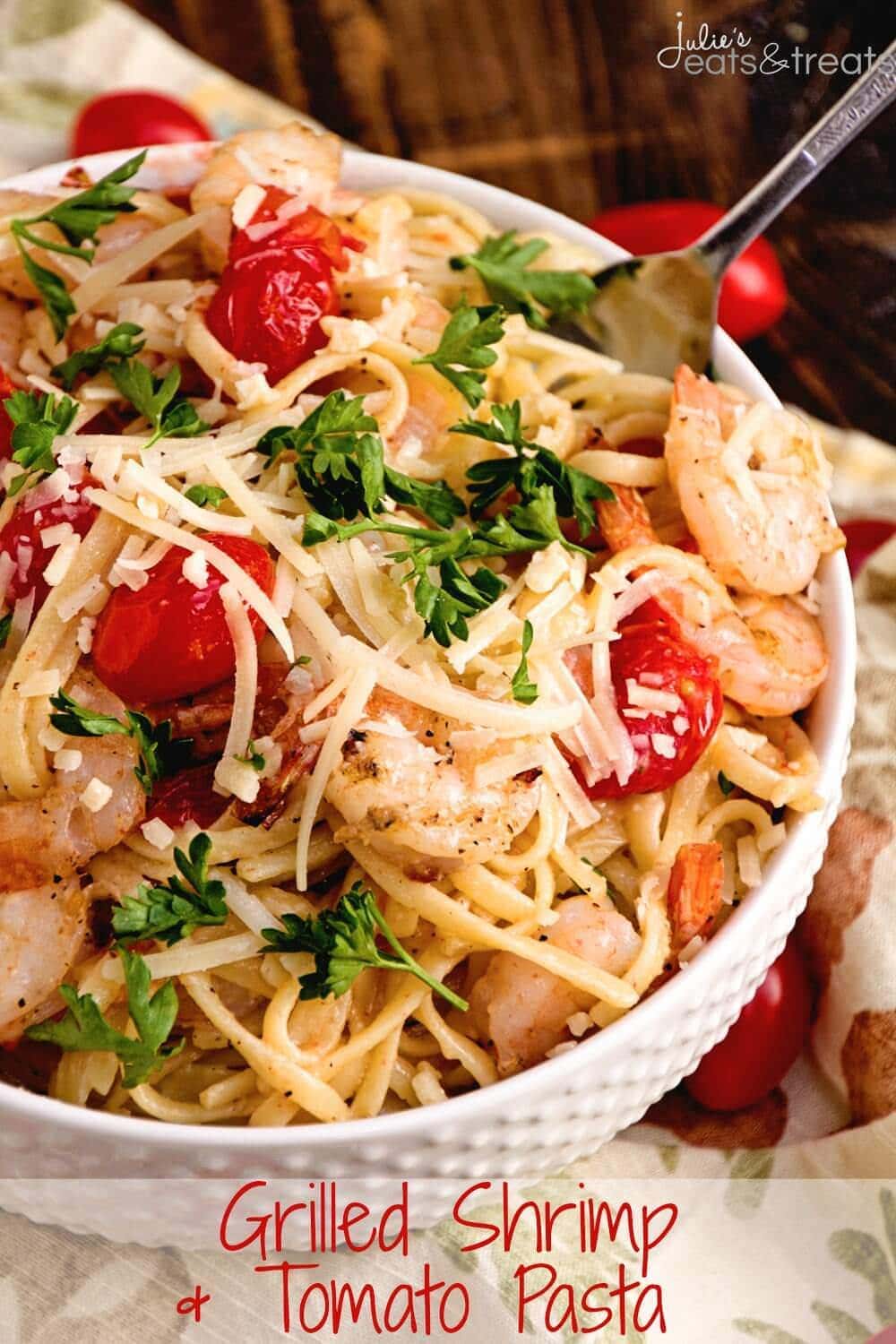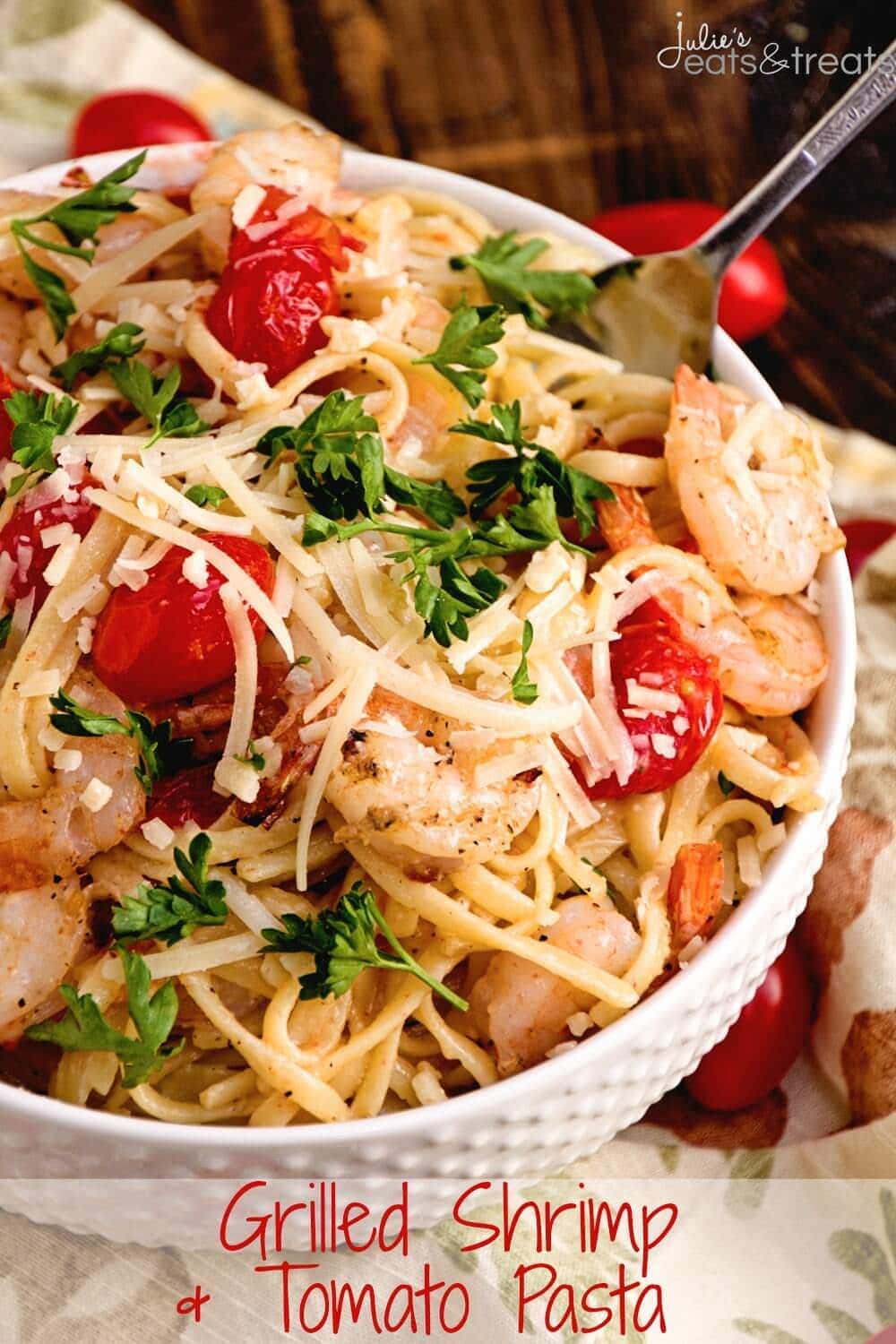 Grilled Shrimp & Tomato Pasta ~ Quick and Delicious Pasta Recipe Loaded with Seasoned Shrimp, Cherry Tomatoes and Parmesan Cheese!
Friday
Supper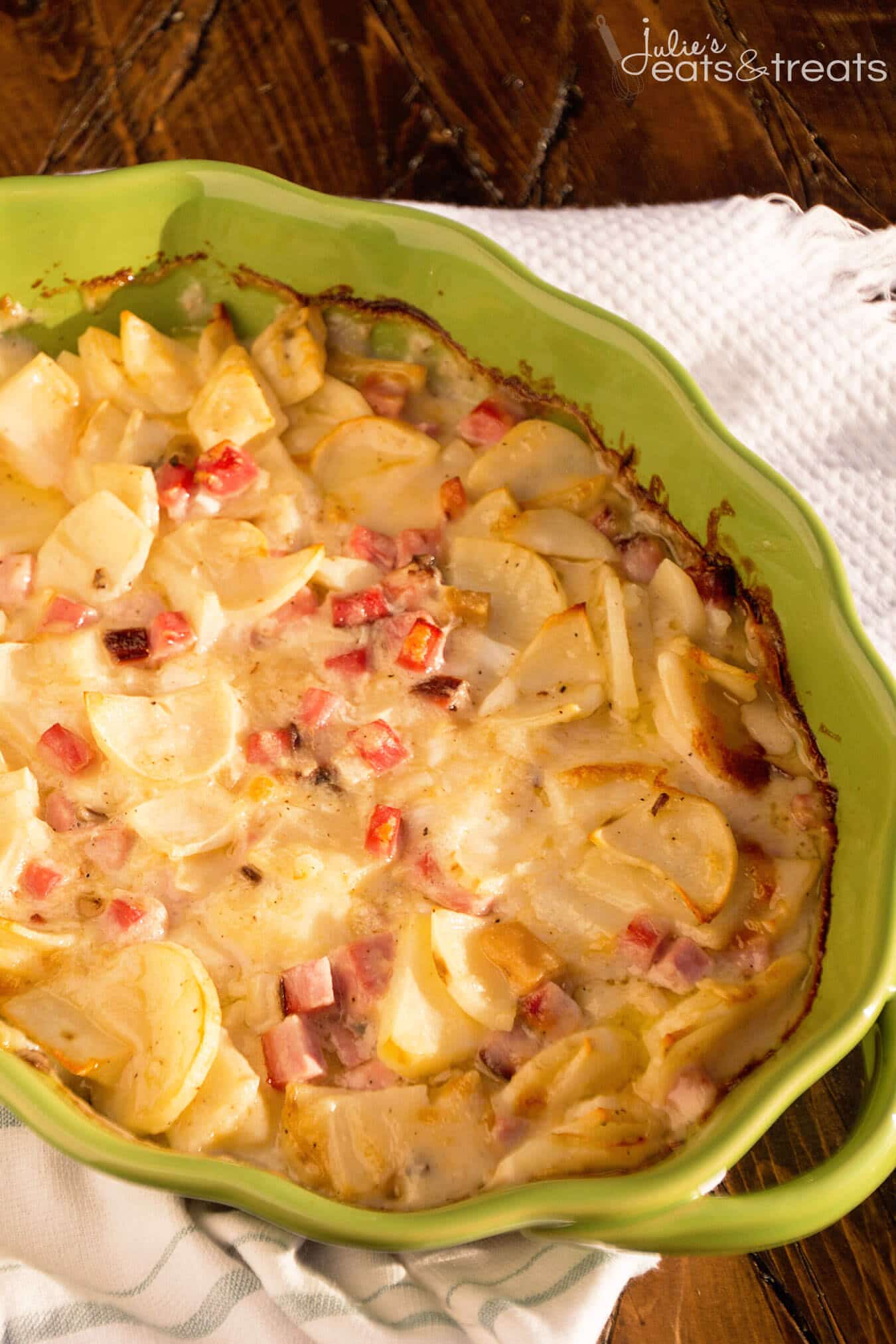 Scalloped Potatoes with Ham & Cheese ~ Delicious, Homemade Scalloped Potatoes Layered with Ham & Cheese! The Perfect Comfort Food Dinner!
Treat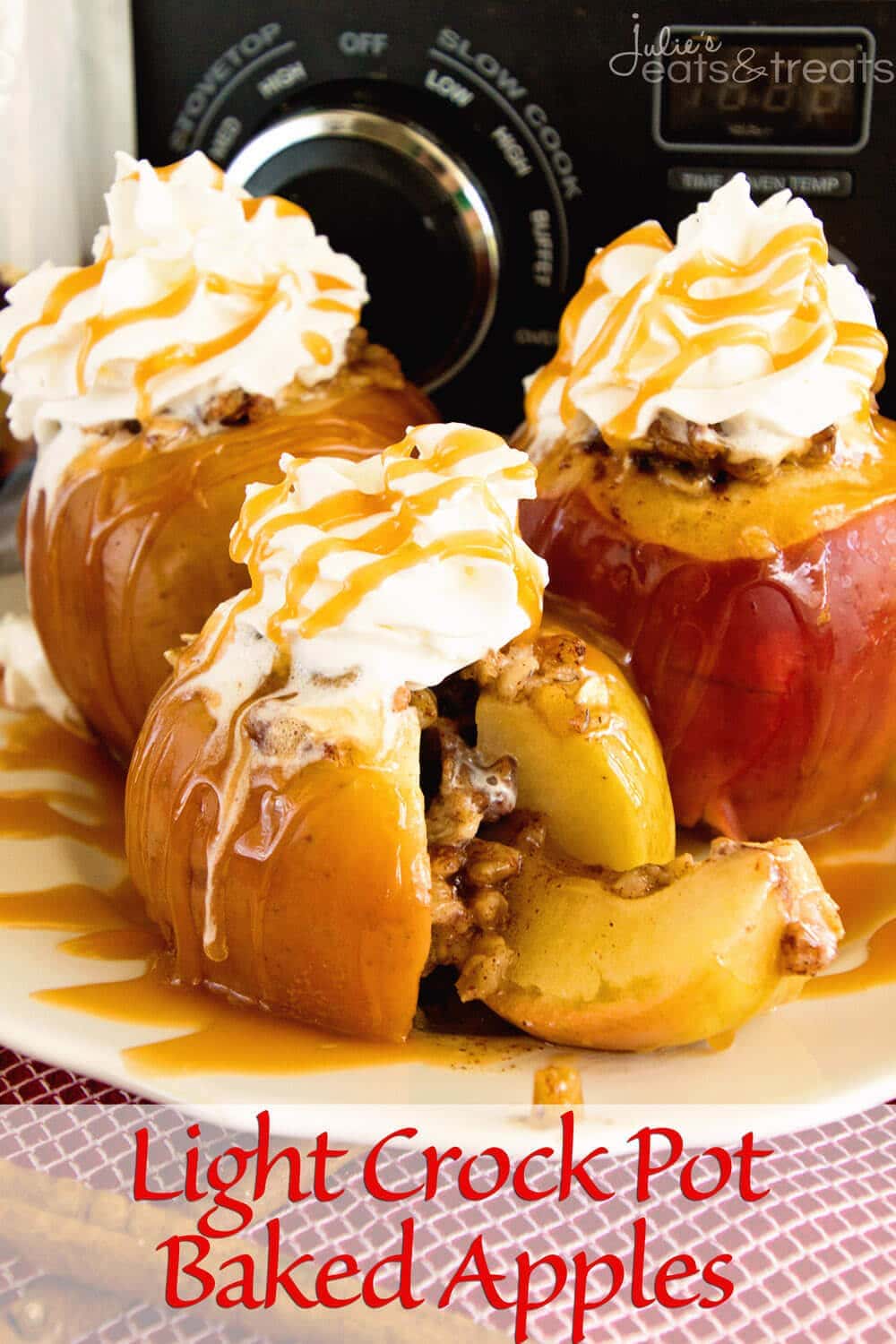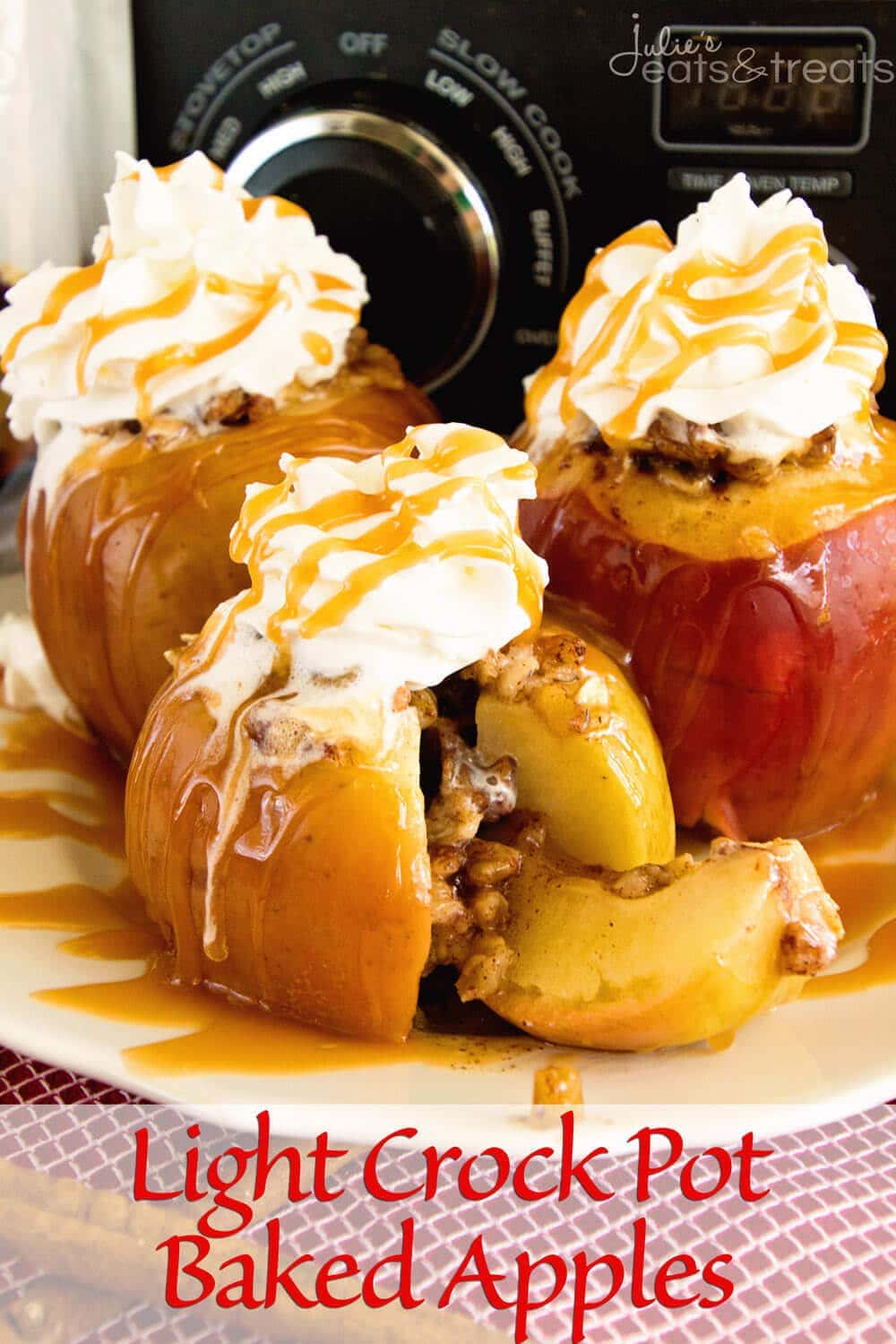 Light Crock Pot Baked Apples Recipe ~ Delicious, Apples Stuffed with Oatmeal, Brown Sugar and Walnuts then Baked to Perfection in the Slow Cooker! Then Drizzle them with Caramel!
Saturday
Lunch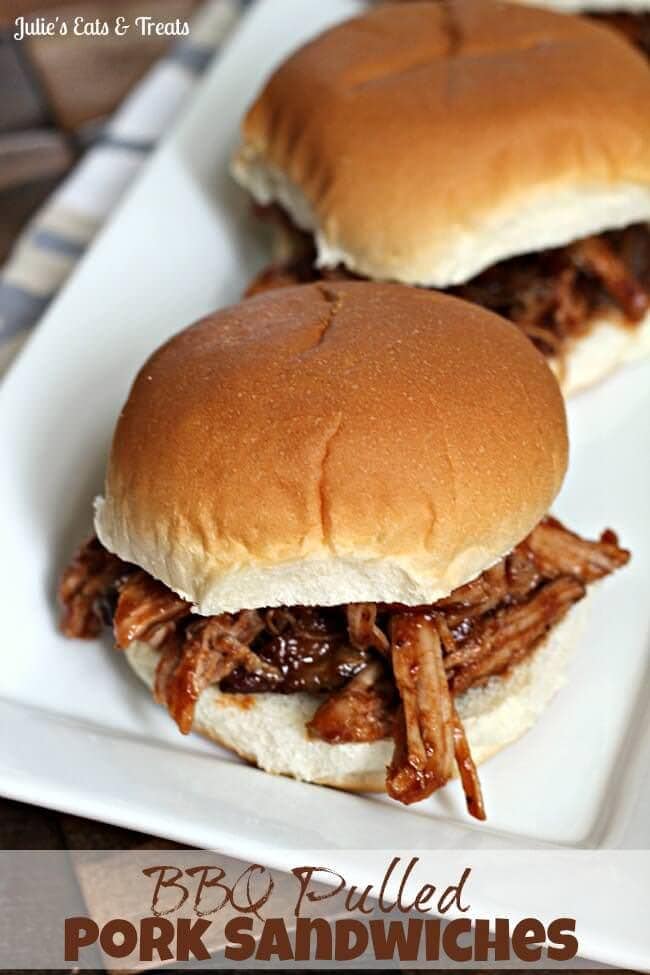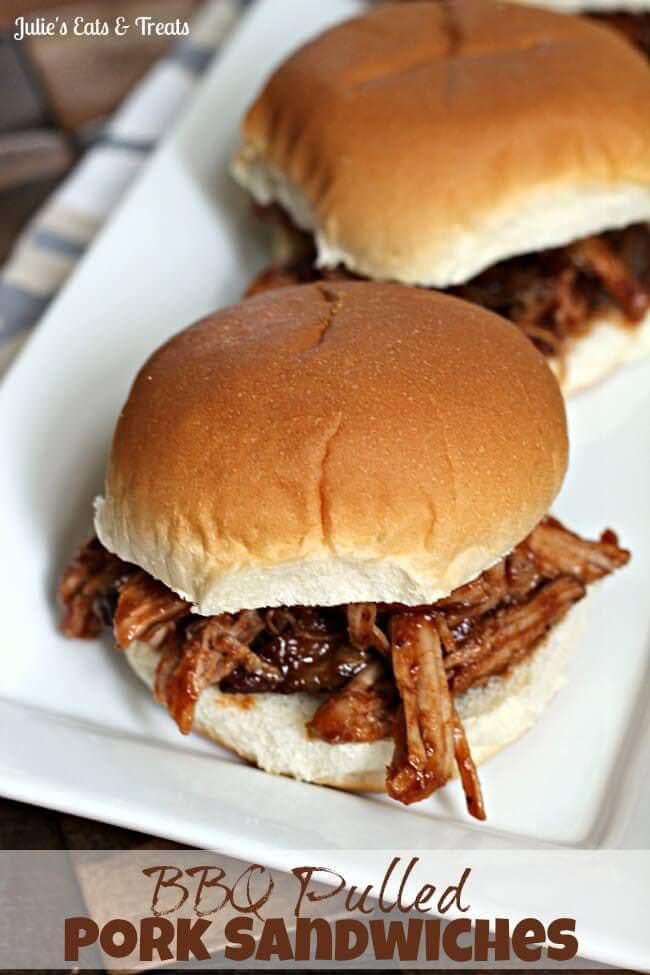 BBQ Pulled Pork Sandwiches ~ Savory smoke flavored pulled pork piled high! 
Supper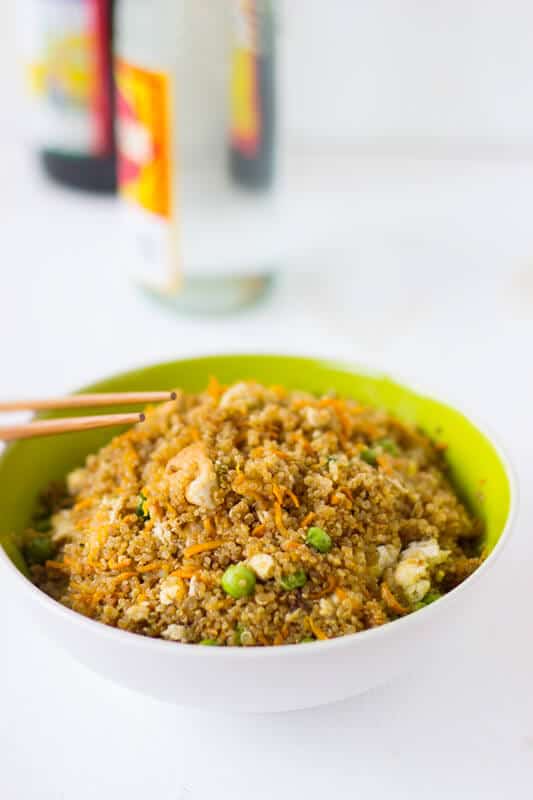 Quinoa and Tofu Stir-Fry is a healthier version of regular stir-fry that's still packed with flavor and is an easy week night dinner!
Sunday
Breakfast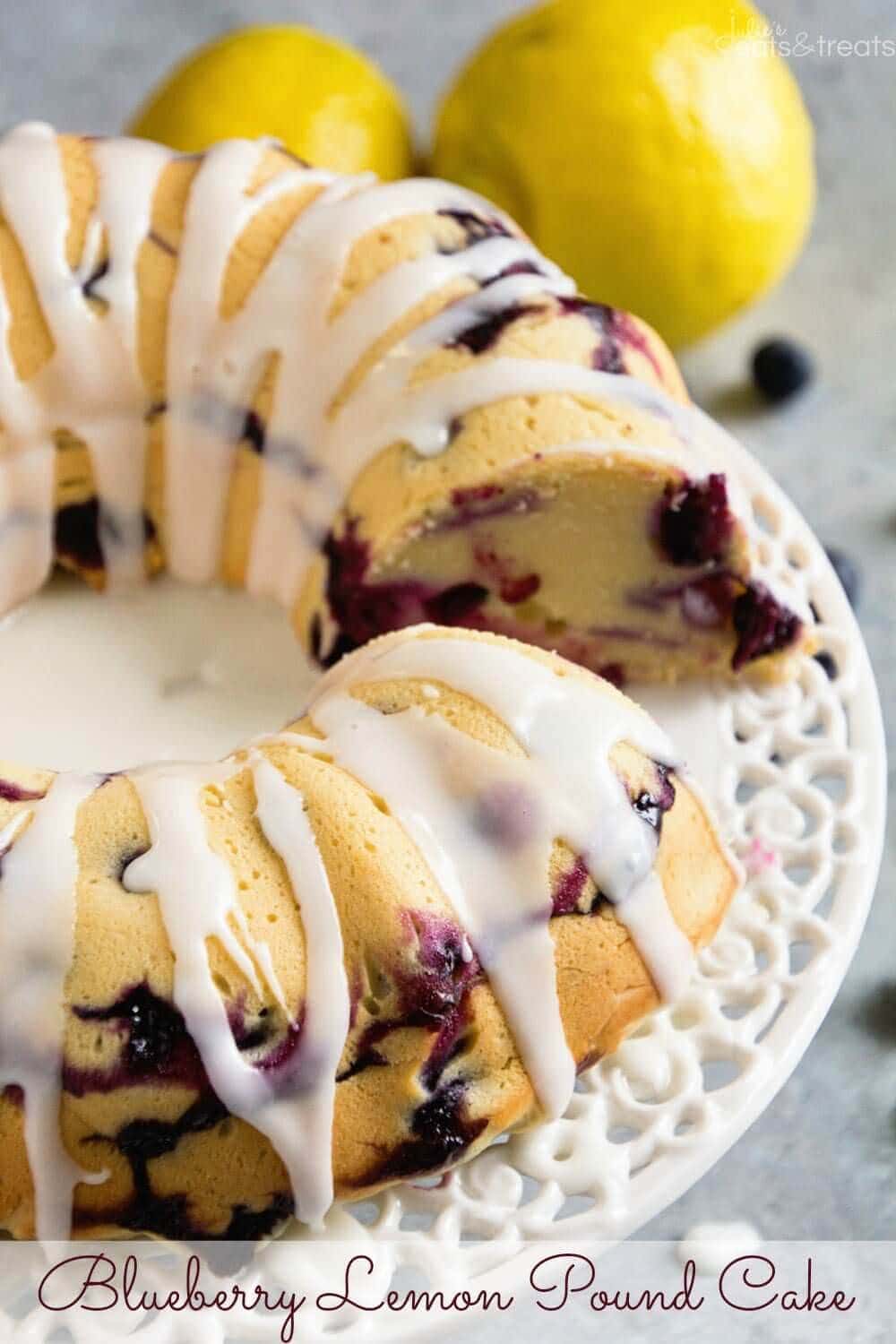 Blueberry Lemon Pound Cake ~ Moist, Delicious Pound Cake Recipe Packed with Fresh Blueberries!
Game Day Appetizer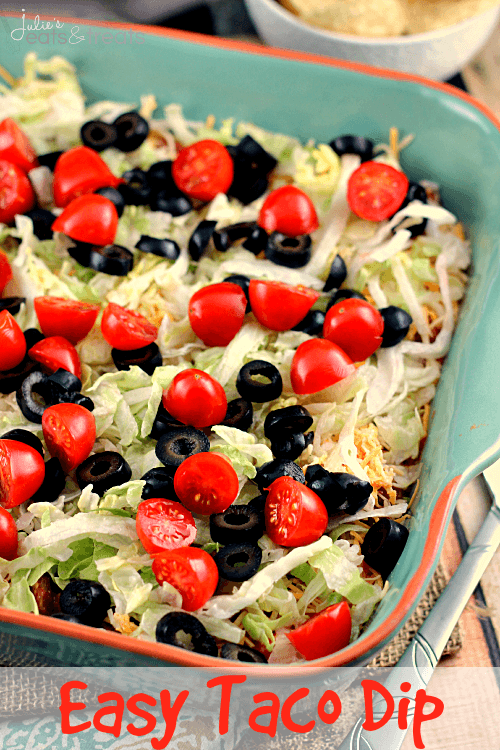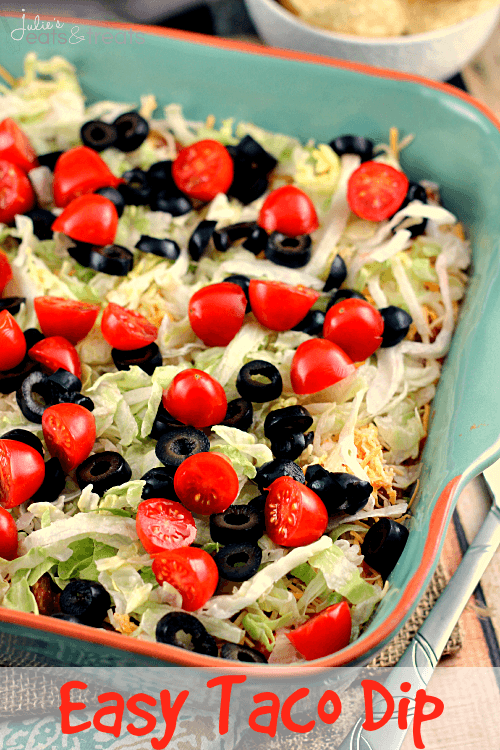 Easy Taco Dip ~ Everyone Will Dig Into this Festive Taco Dip! Loaded with Sour Cream, Taco Seasoning, Salsa, Cheese, Lettuce, Tomatoes & Black Olives!
Supper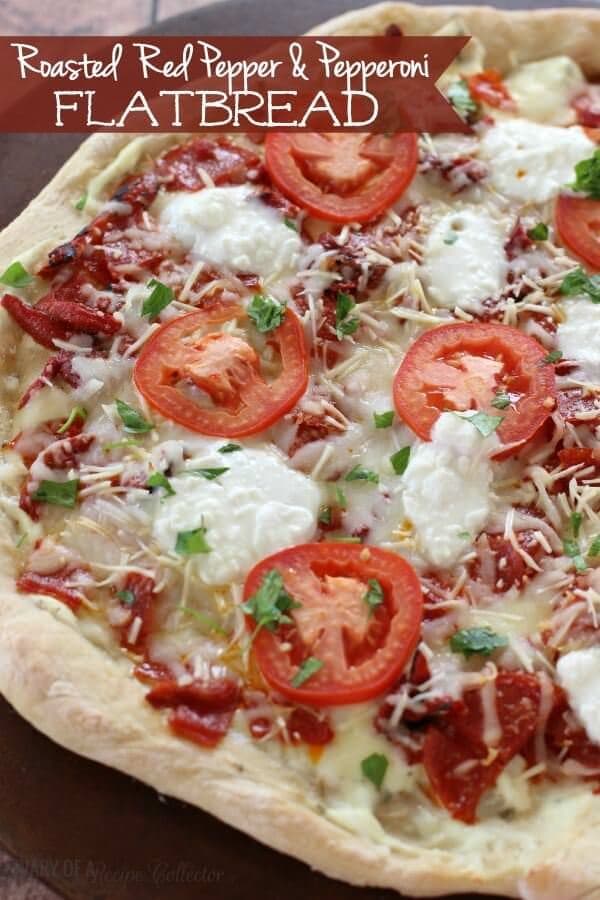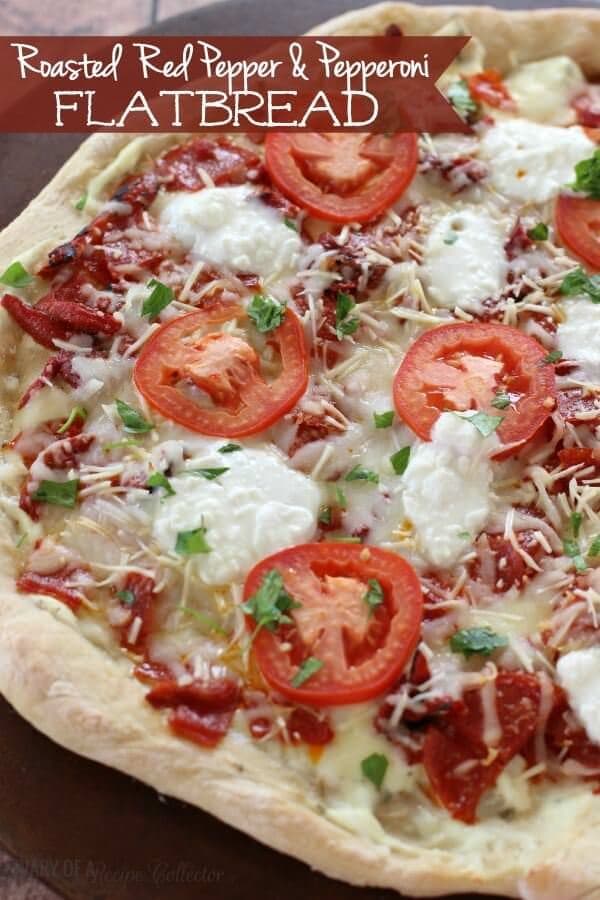 Roasted Red Pepper & Pepperoni Flatbread – Topped with a roasted garlic cream sauce, roasted red peppers, pepperoni, sliced roma tomatoes, mozzarella, Parmesan, and cottage cheese!