Julie's Easy Meal Plans ~ Simple every day meals for the busy family! Simple, Easy & Delicious Recipes!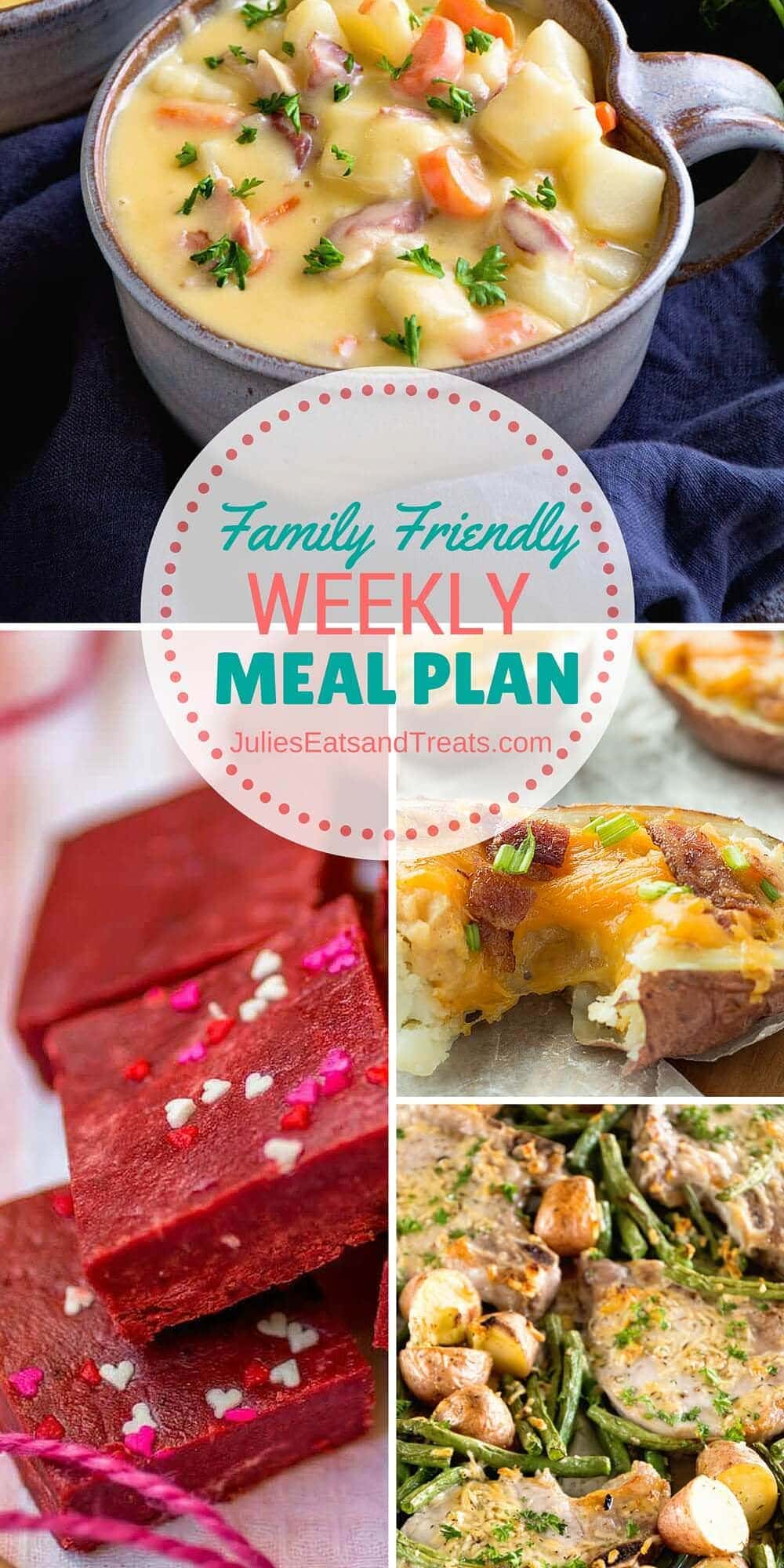 Do you have Valentine's Day Plans with your sweetie yet? My hubs asked me today if I wanted to go out to eat on Saturday night for V-Day. I may have avoided the question and never answered him. Terrible aren't I? I'm to lazy to find a babysitter and make plans! We are going to be gone on Friday night for a work retirement party and have a sitter that night. For this old married couple that rarely does anything getting a sitter two nights in a row seems like a lot of work!! So we will see how that all turns out!
If you are looking for some goodies to sweeten up your loved ones make sure to check out this round up of Red Velvet Recipes!
Monday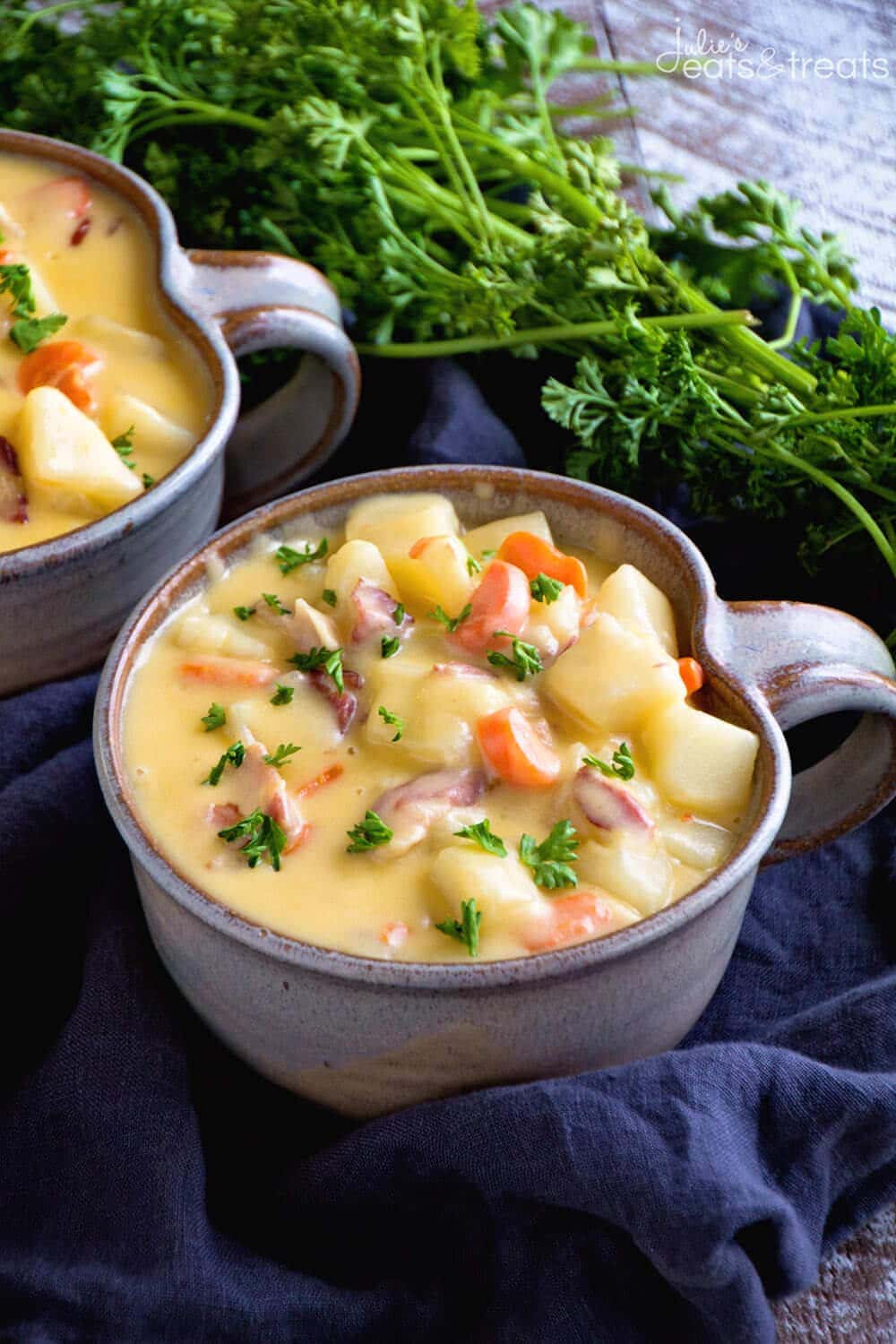 Cheesy Bacon Potato Soup Recipe ~ Comforting, Delicious, Easy Soup Recipe Full of Potatoes, Bacon & Cheese! Grab a Big Bowl and Warm Up This Winter!
Tuesday

MY OTHER RECIPES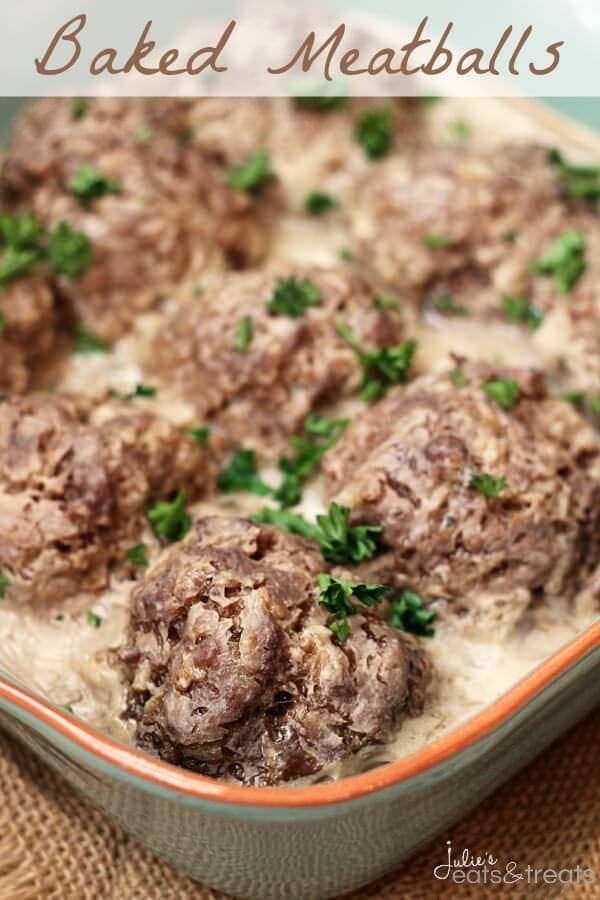 Baked Meatballs ~ Amazing, Homemade Meatballs Just Like Grandma Used to Make!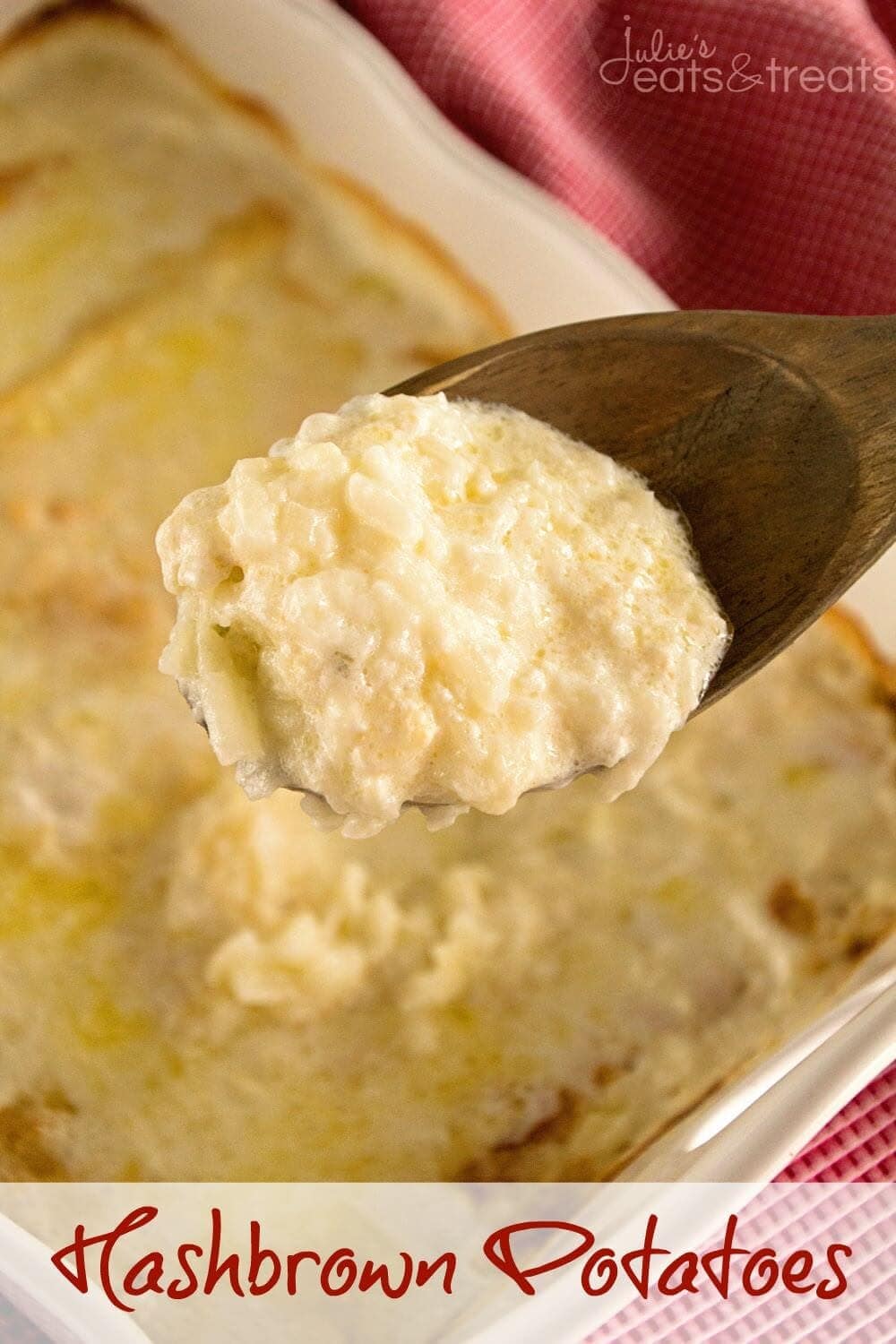 Hashbrown Casserole Recipe ~ Creamy, Delicious Hashbrowns! This is the Potato Dish we ask Mom for EVERY HOLIDAY!
Wednesday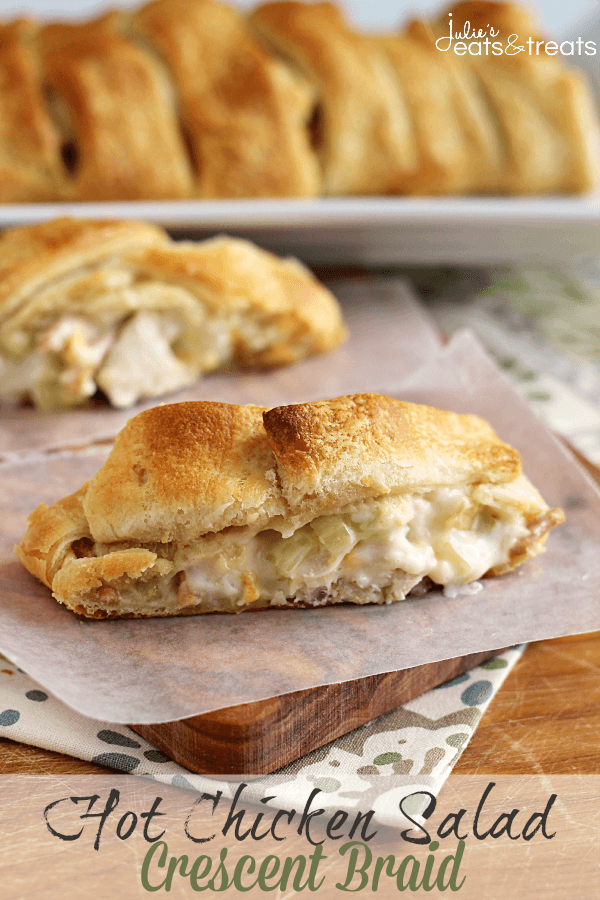 Hot Chicken Salad Crescent Braid ~ Flaky Crescent Rolls Stuffed with Chicken, Celery, Cheese, Almond and Chow Mein Noodles!
Thursday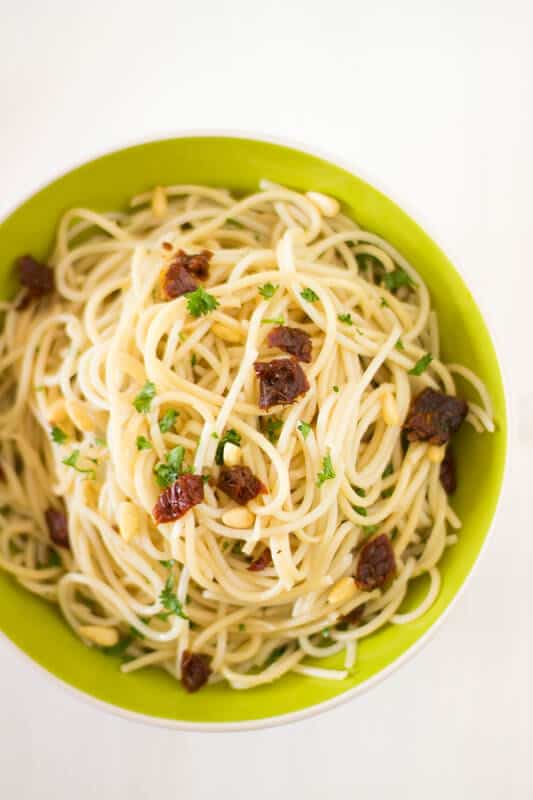 Lemon Garlic Spaghetti with Sundried Tomatoes is an easy side or main dish to prepare for your entire family, loaded with fresh and juicy flavors and textures thanks to the citruses, tomatoes, herbs and pine nuts.
Friday
Supper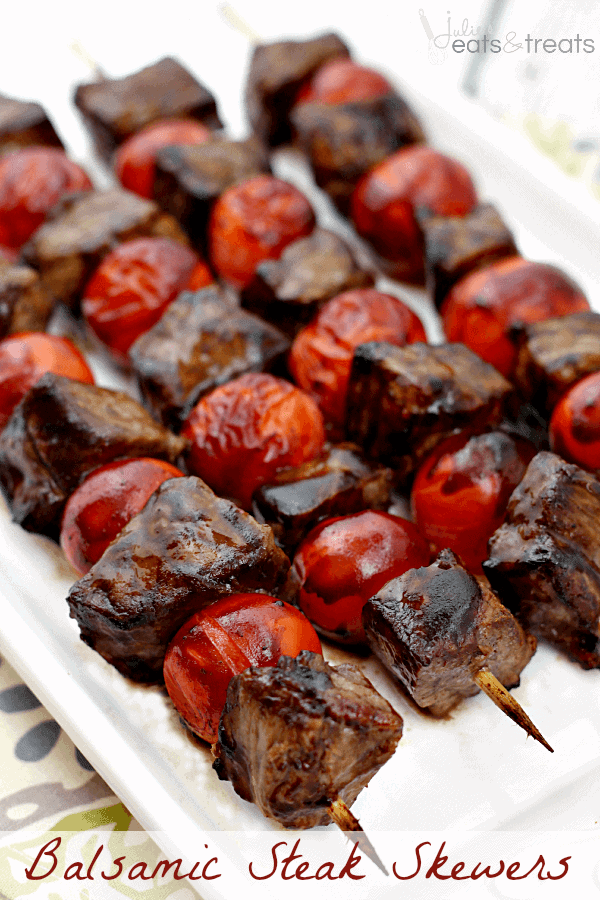 Balsamic Steak Skewers ~ Tender Steak Marinated in a Tangy Balsamic Vinaigrette and Grilled to Perfection!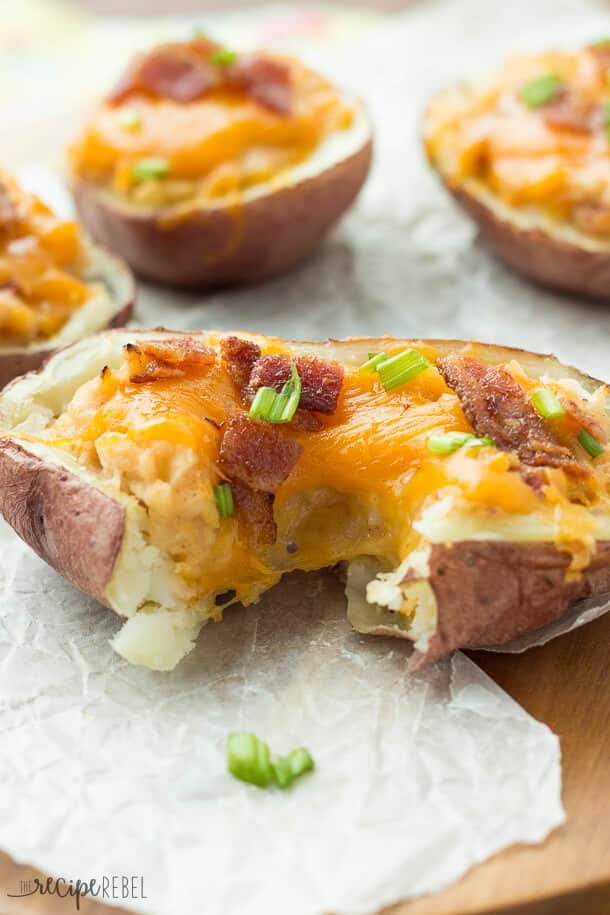 Grilled BBQ Bacon Twice Baked Potatoes ~ Tender potato shells stuffed with mashed potatoes flavored with barbecue sauce, bacon and cheddar cheese, and grilled to perfection!
Treat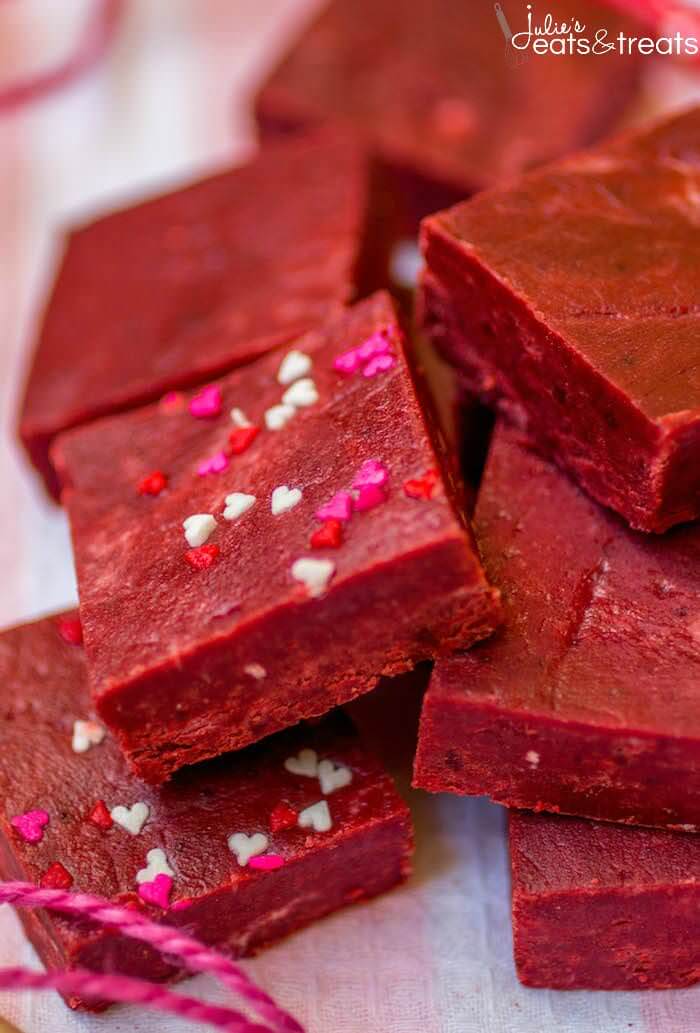 Red Velvet Fudge – This super easy fudge comes together in minutes and just melts in your mouth! It's the perfect addition to your Valentine's Day dessert spread.
Saturday
Lunch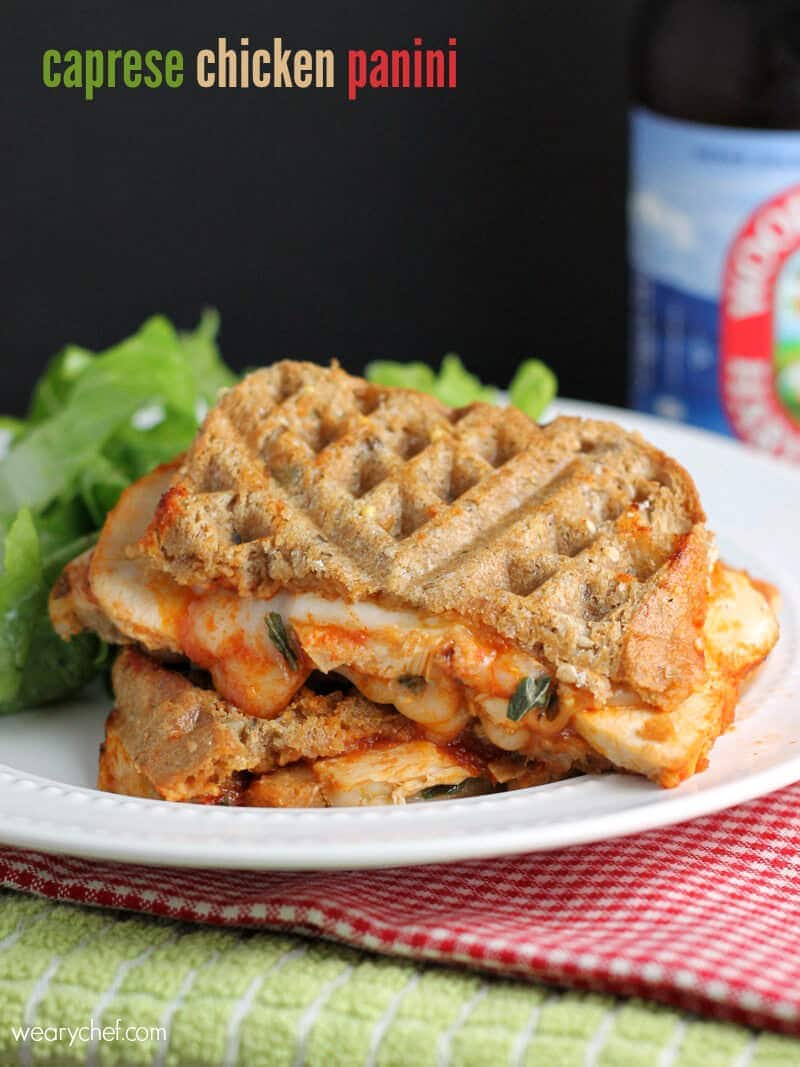 Caprese Chicken Panini ~ A quick and easy sandwich for lunch or dinner!
Supper
Moms Pizza Casserole ~ Family Pleasing Casserole Stuffed with Pasta, Hamburger and Pizza Sauce!
Sunday
Breakfast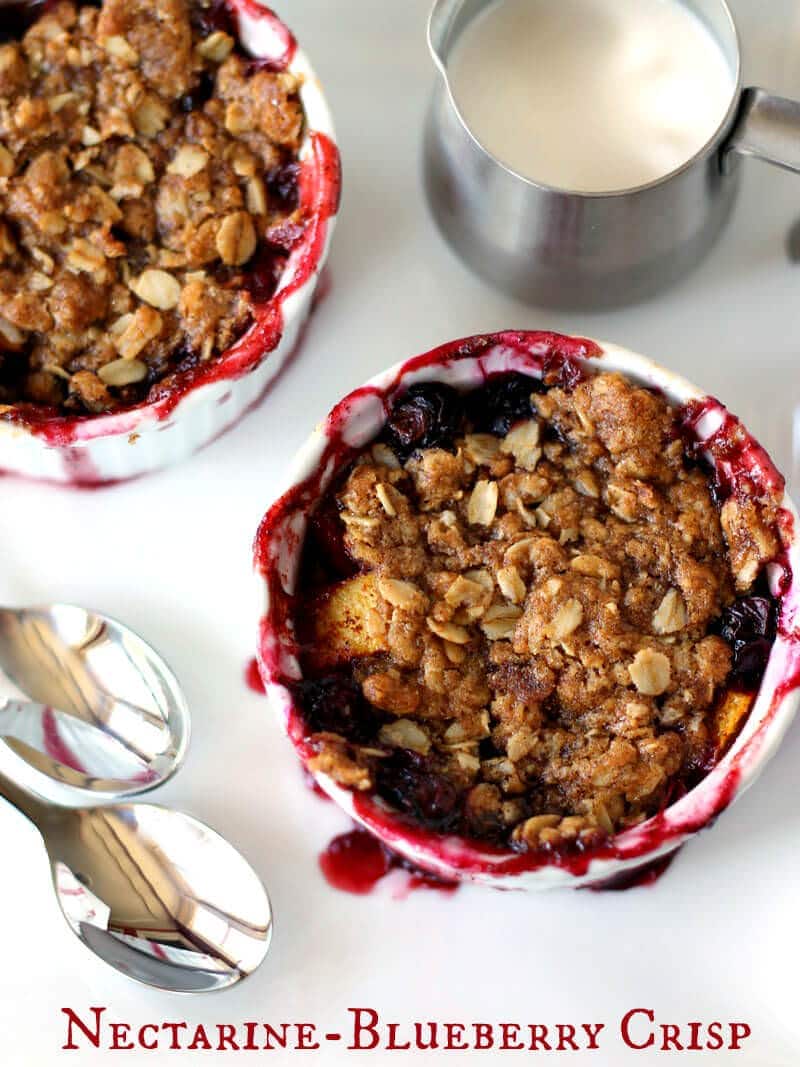 Nectarine Blueberry Crisp Recipe 
Supper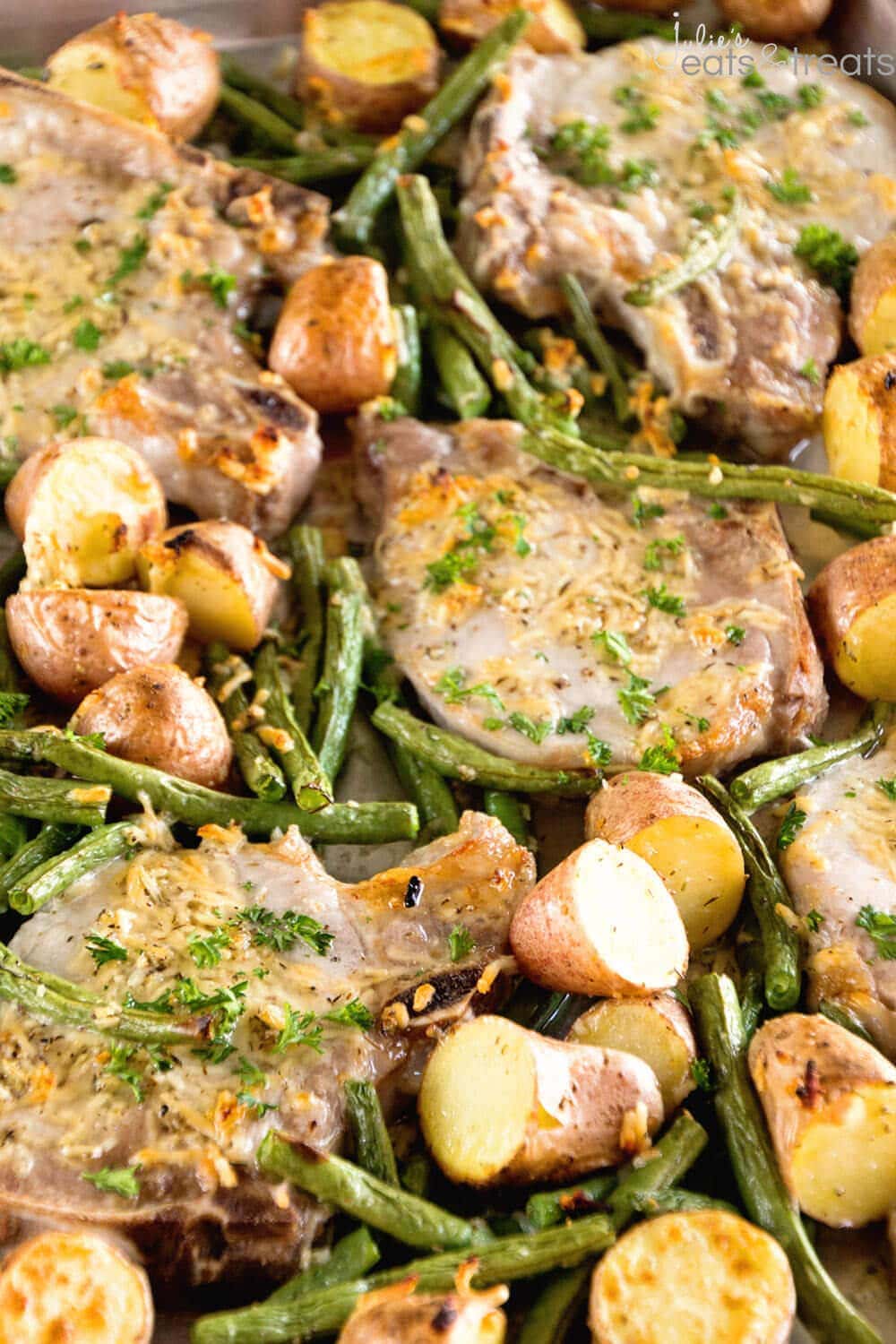 One Pan Parmesan Pork Chops and Veggies Recipe ~ Juicy Pork Chops Baked in the Oven with Potatoes and Veggies Seasoned with Garlic, Thyme and Parmesan! Dinner ready in 30 Minutes!