Julie's Easy Meal Plans ~ Simple every day meals for the busy family! Simple, Easy & Delicious Recipes!
Be sure to subscribe to my newsletter HERE so you never miss a new recipe!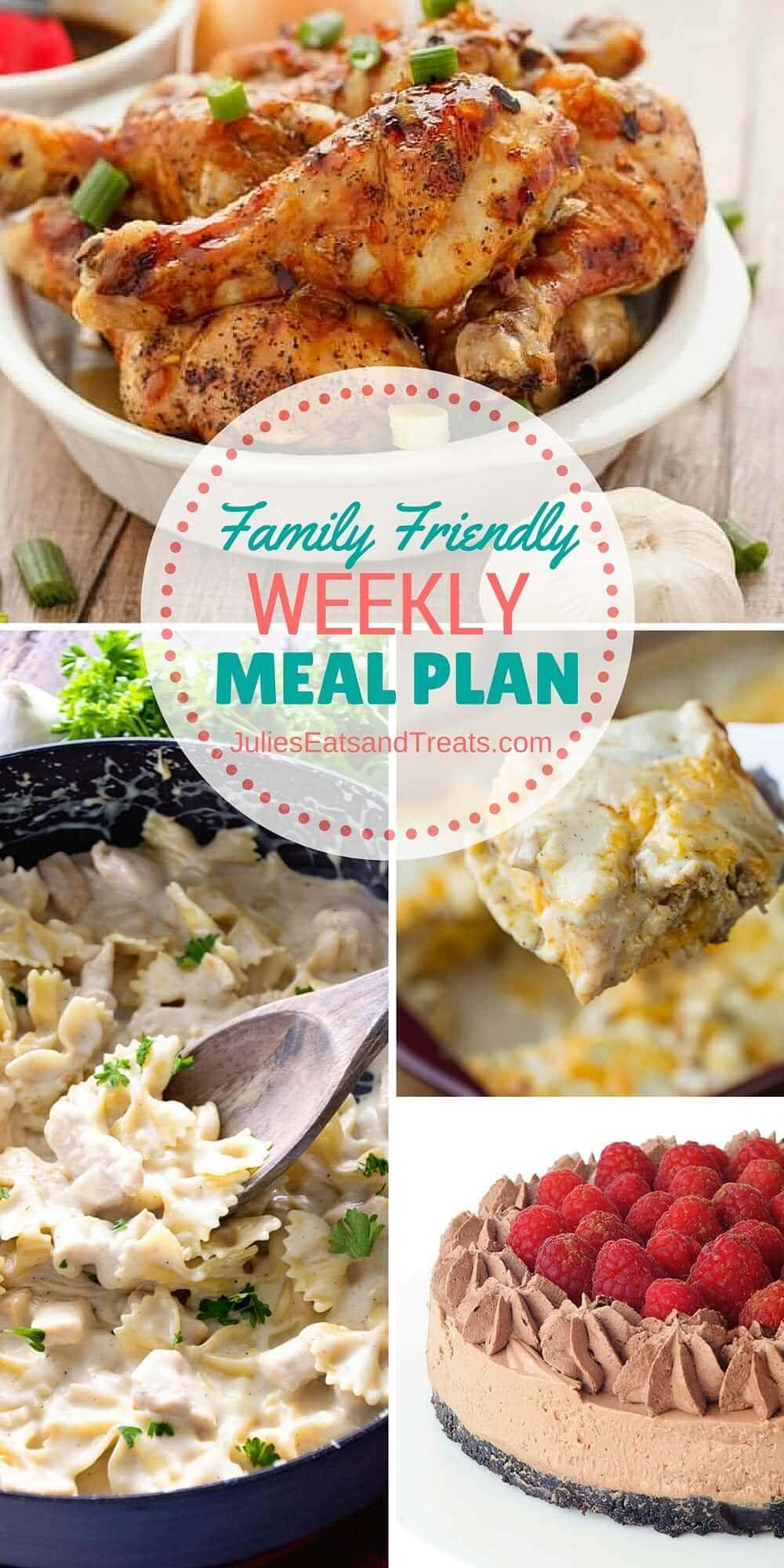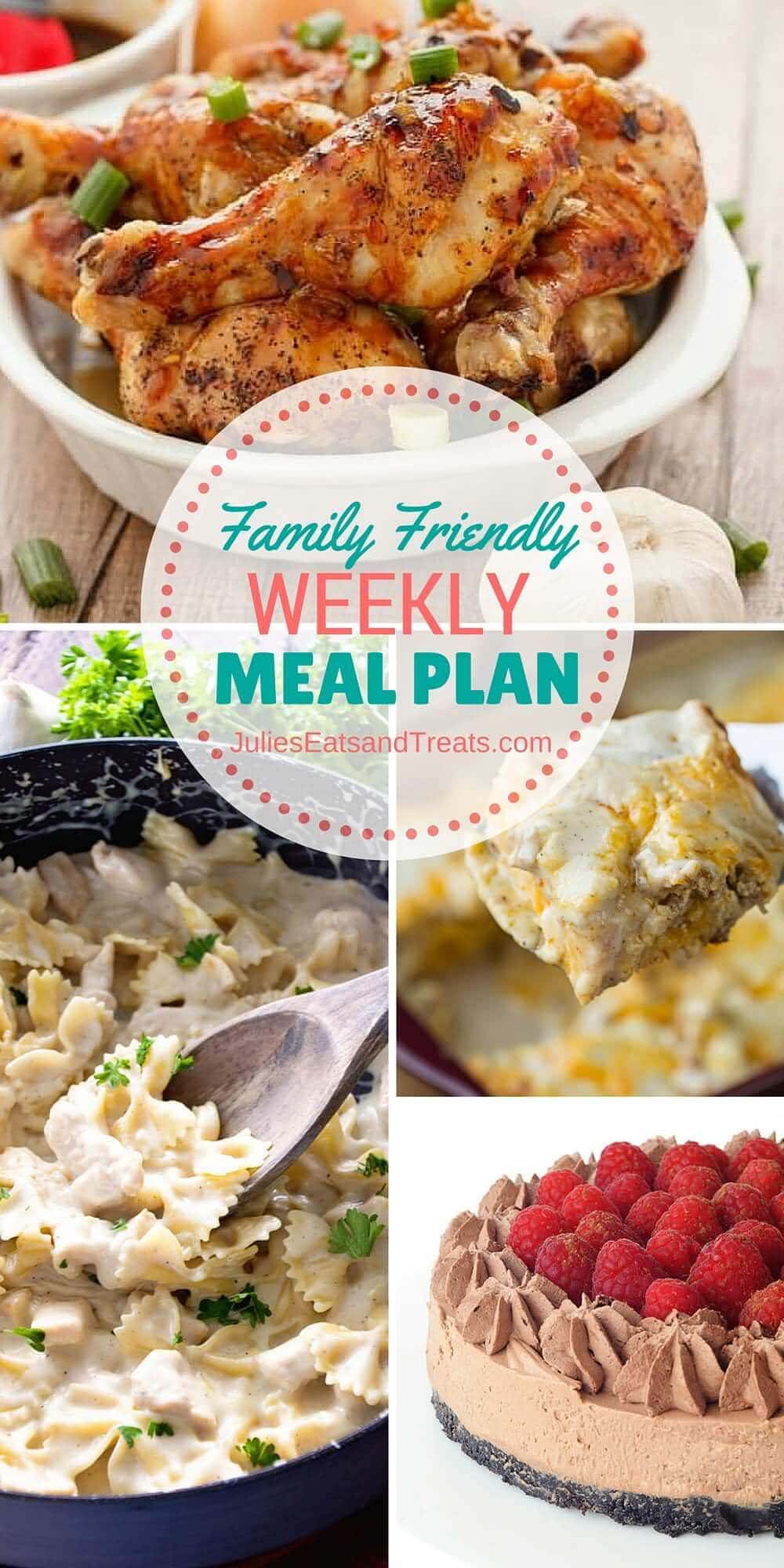 Snapchat is pretty much my obsession right now. Are you following me? The other day my bro-in-law, whom frequents our house for dinner a lot, sent me a snap of this Crock Pot Smokey BBQ Shredded Chicken Sandwich going in his Crock Pot on his day off. I was SO PROUD! Often times when he likes a meal my quick reply is, "It's SO easy you can make it!" Because that's the truth you guys. So many of my recipes are simple, so simple that even a young bachelor who doesn't know his way around the kitchen can make it! He did tell me he had to Google liquid smoke so he knew what the bottle looked like when he was grocery shopping. I had to giggle because I do that all the time when I'm looking for something new! Anyone else with us on that one?
Can you believe it's the middle of February? I'm so excited for all things spring! We have been fighting colds for the last few weeks so I'm all about fresh air and less sickness!
Monday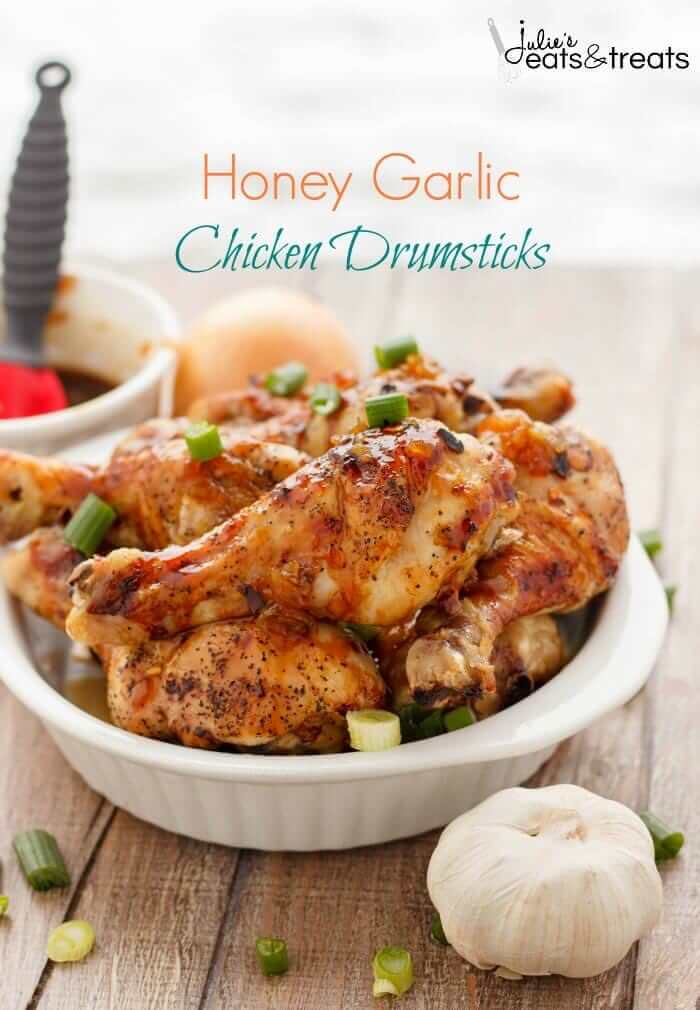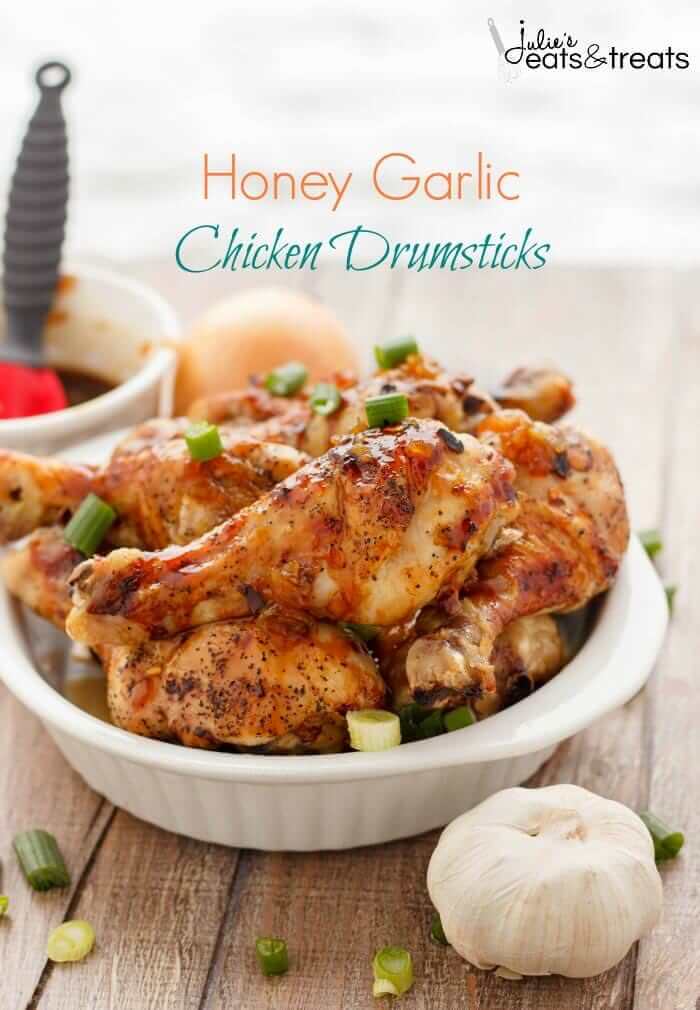 MY OTHER RECIPES
Honey Garlic Chicken Drumsticks – Take a cost-effective cut of chicken and transform it into something amazing for a weeknight meal!
Tuesday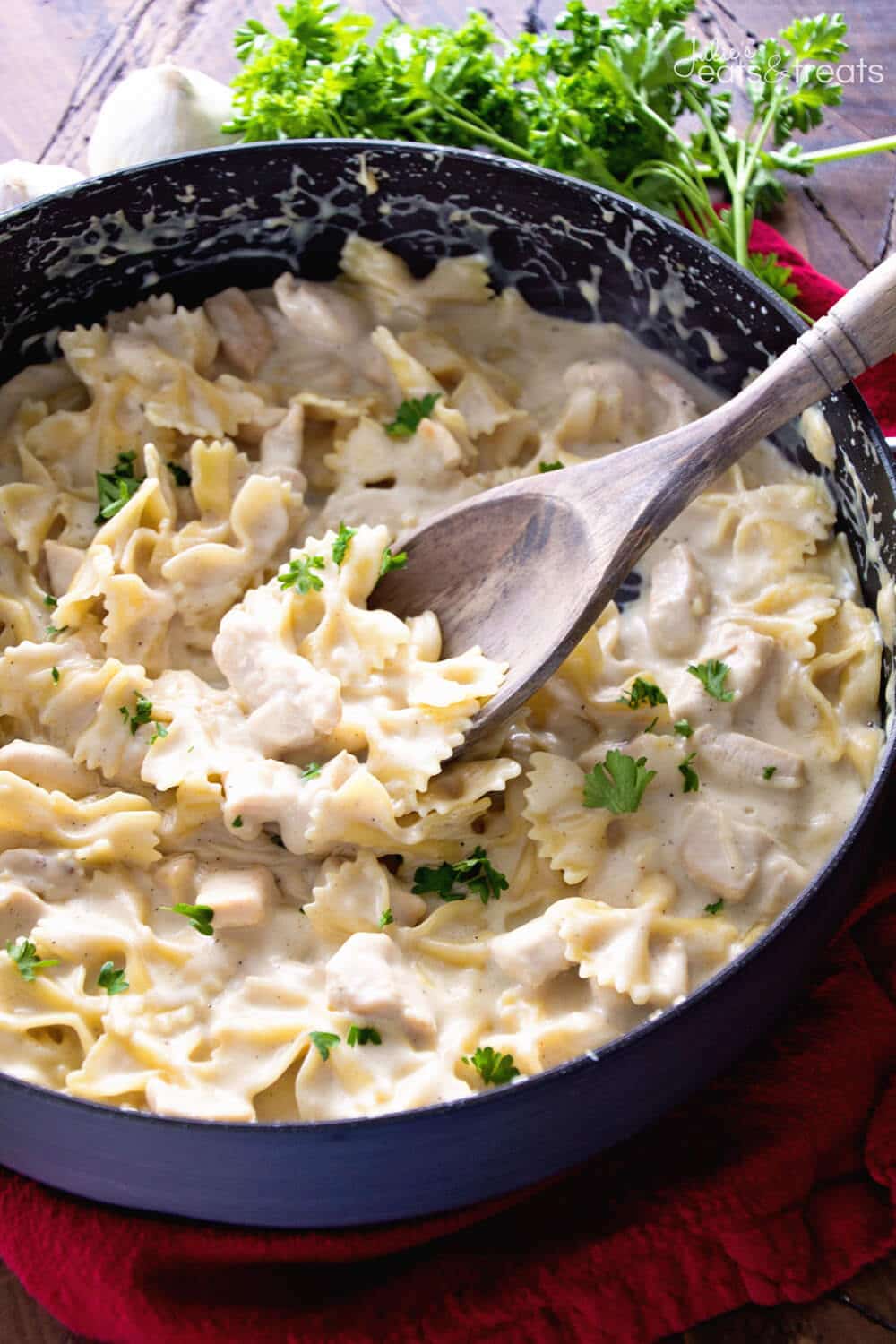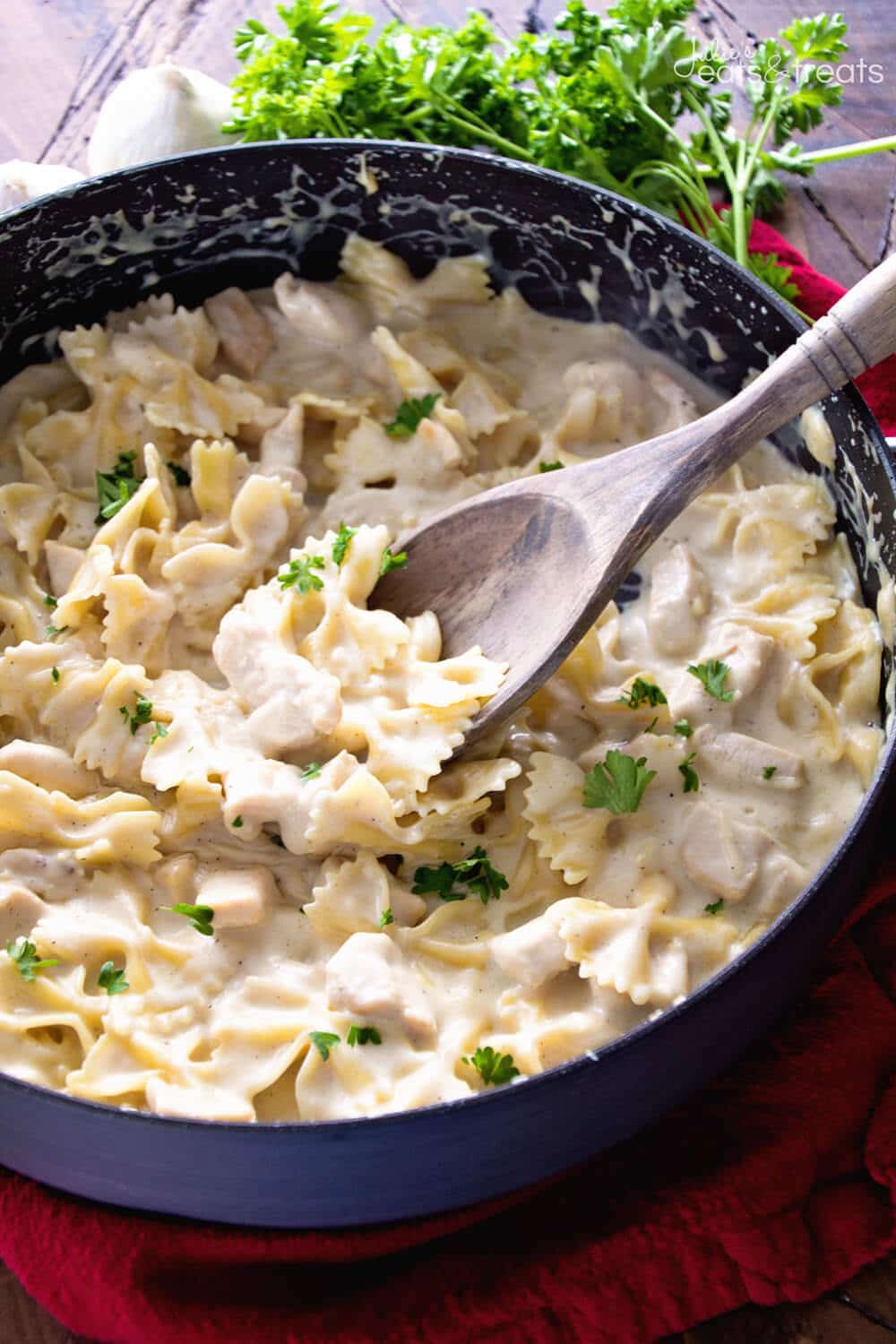 One Pot Garlic Chicken Alfredo Recipe ~ Quick and Easy Chicken Alfredo Recipe Loaded with Garlic and Even on the Lighter Side! Perfect Weeknight Dinner Recipe!
Wednesday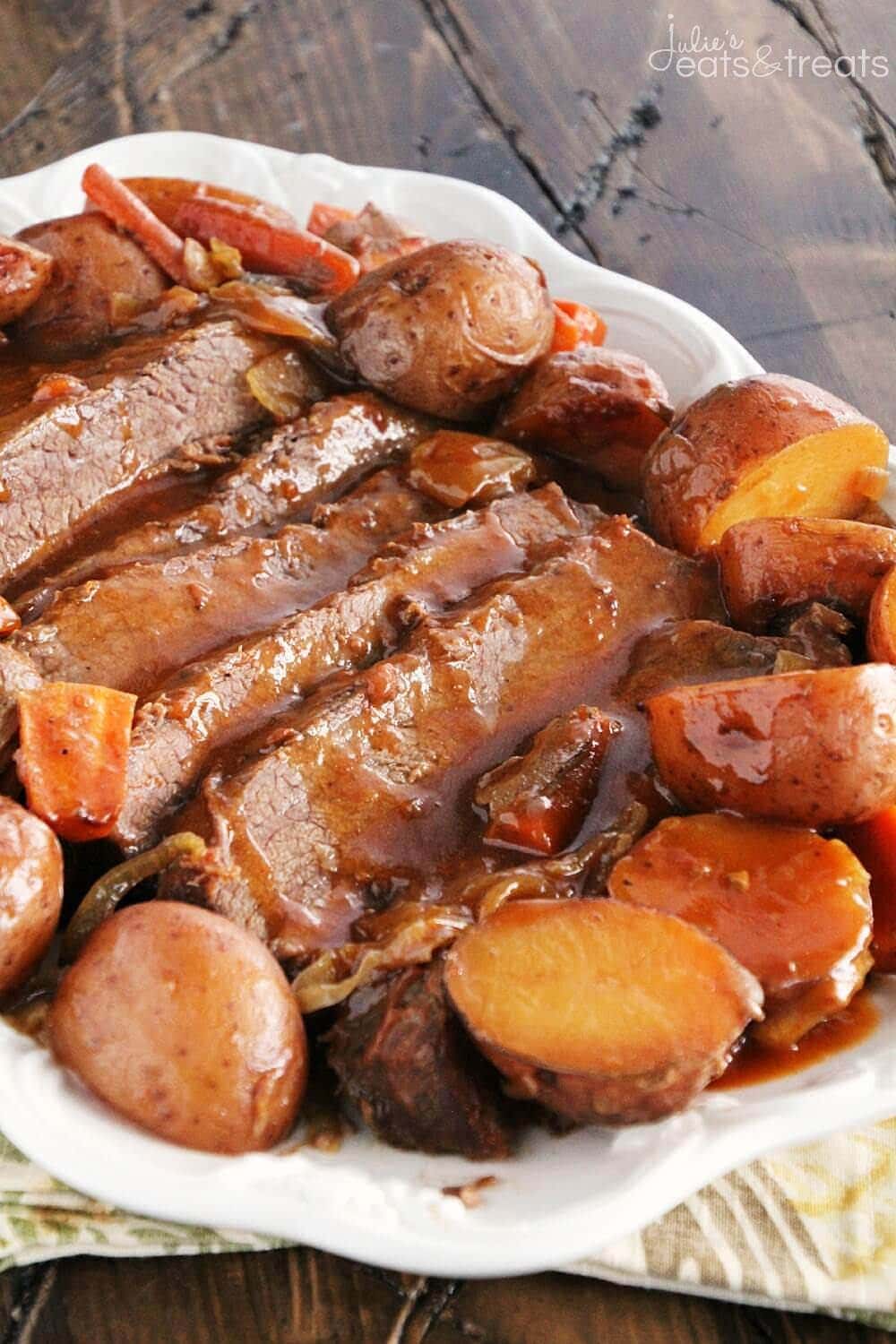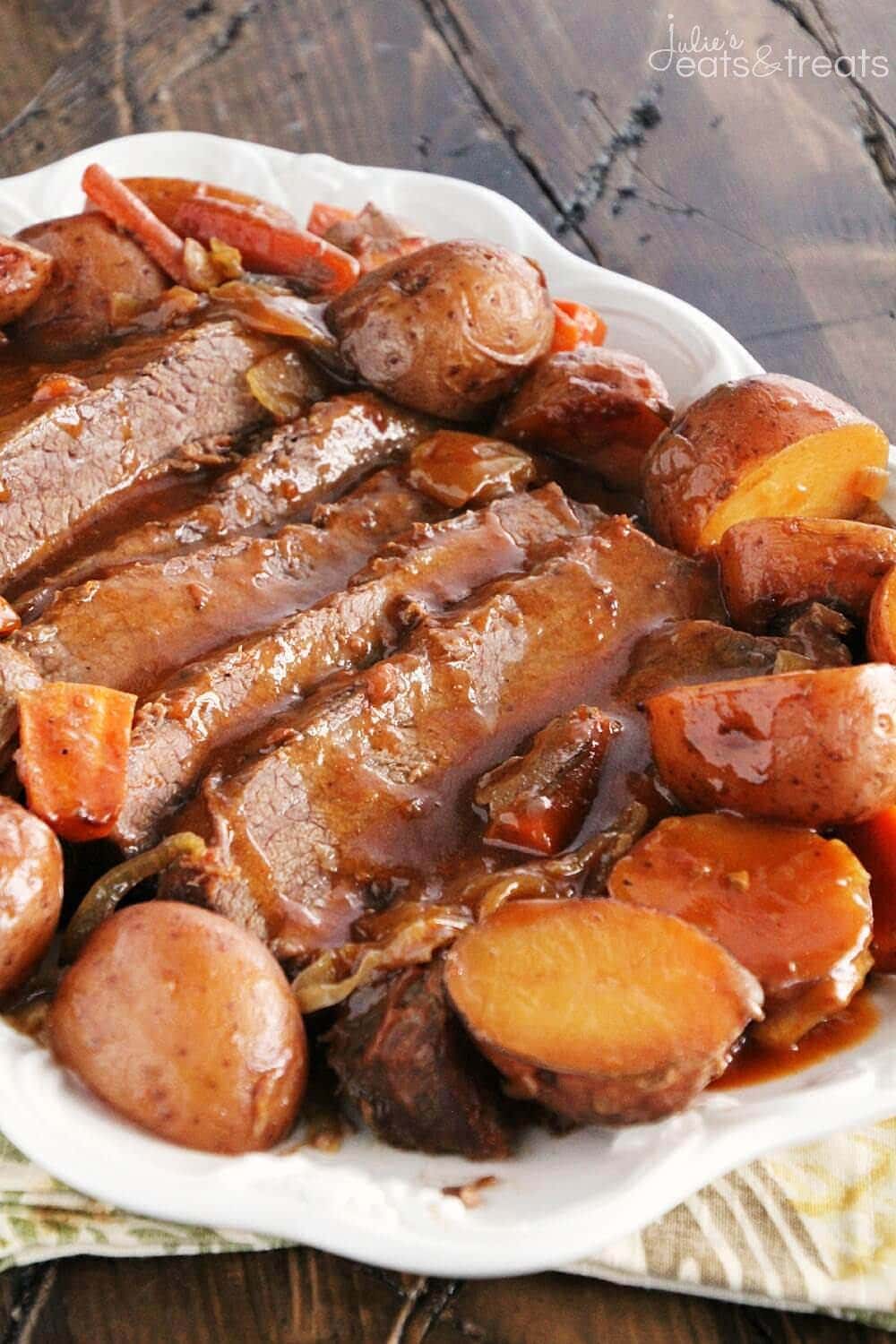 Crock Pot BBQ Brisket Recipe ~ Delicious, Slow Cooked Brisket with Onions, Carrots and Potatoes Smothered in a BBQ Sauce!
Thursday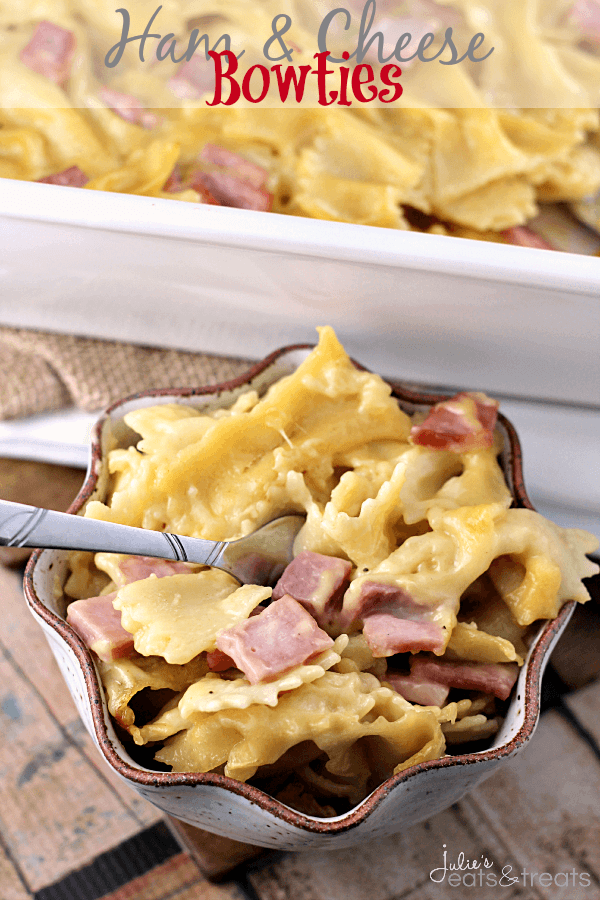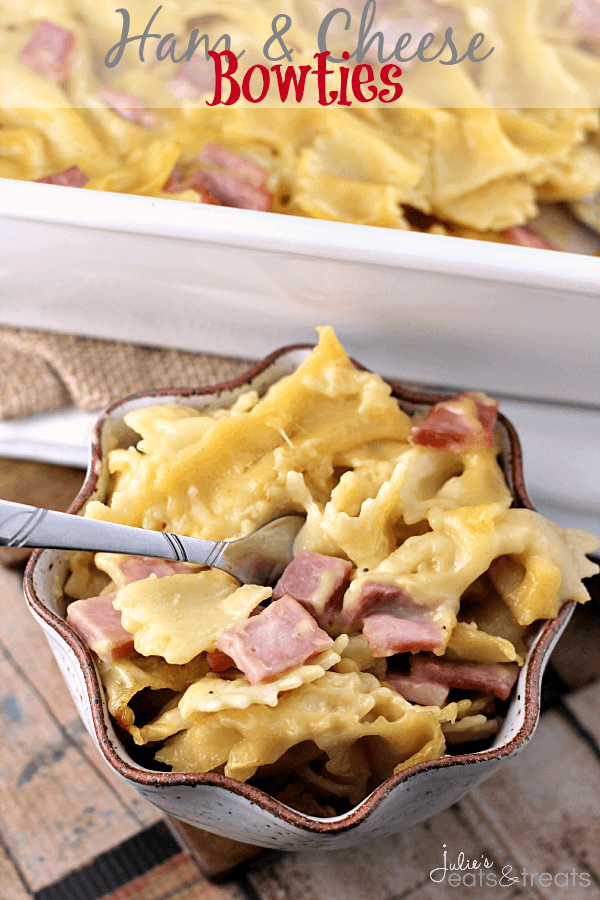 Ham & Cheese Bowties ~ Comforting Casserole Loaded with Pasta, Ham and Cheese!
Friday
Supper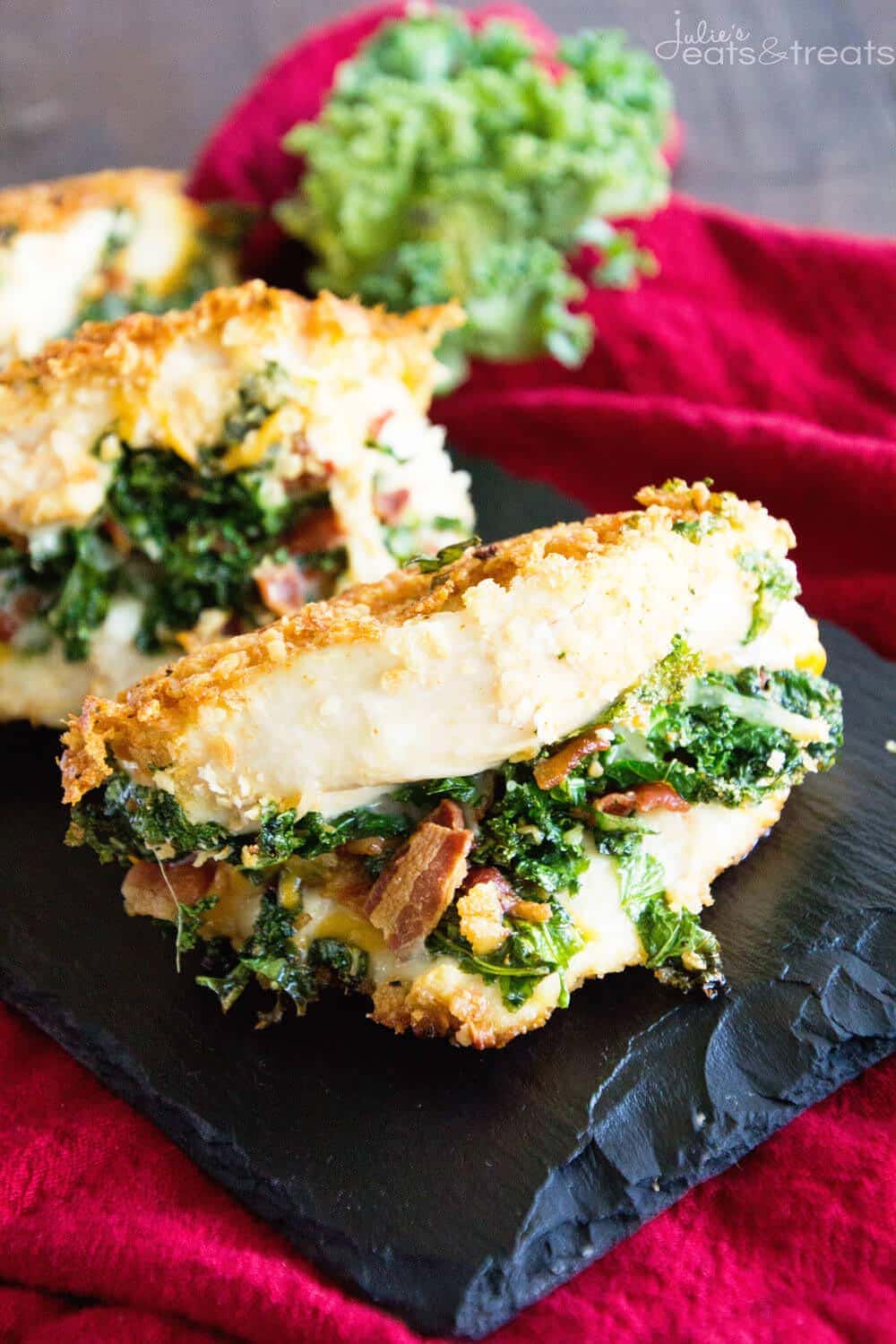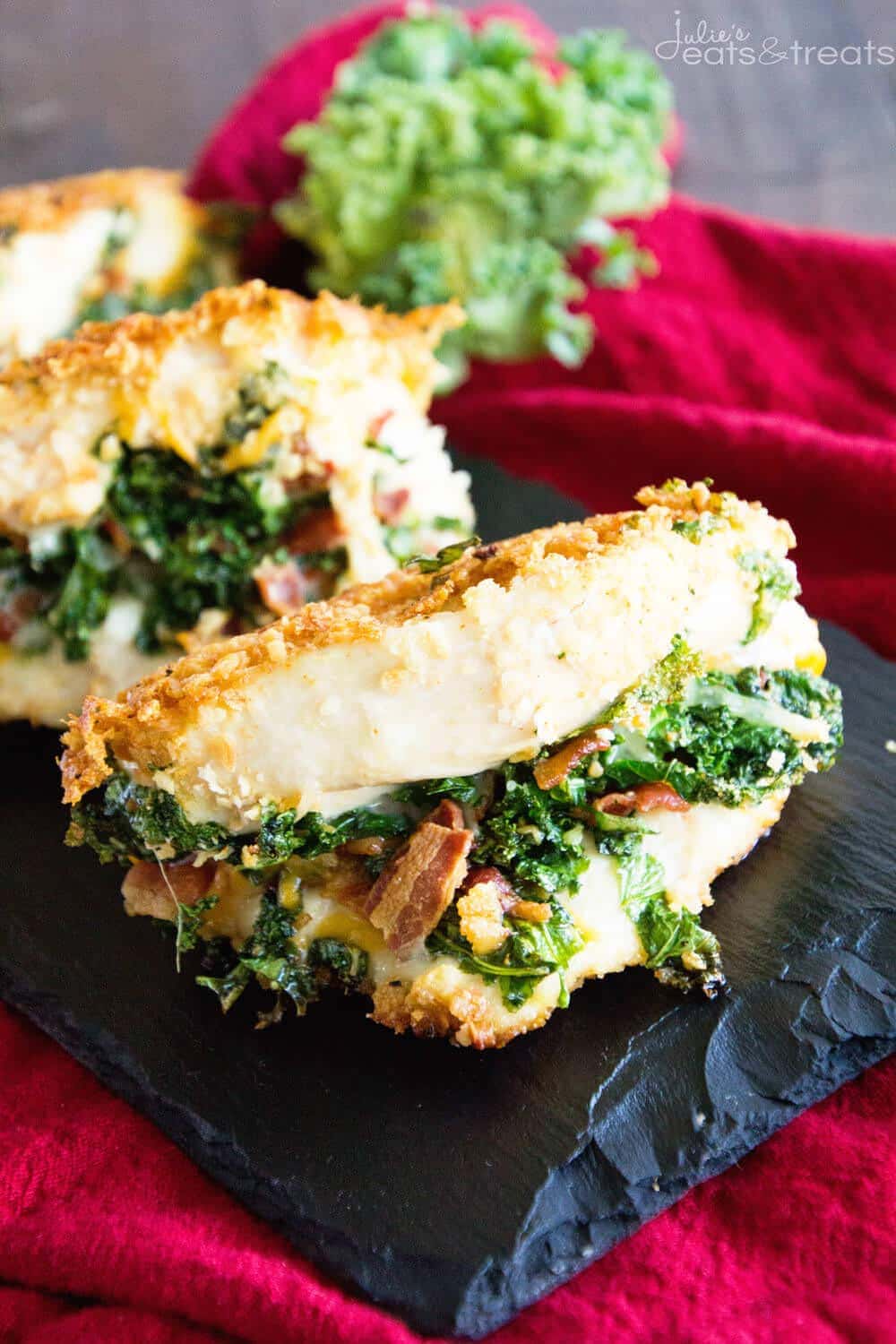 Cheesy Bacon Kale Stuffed Chicken ~ Delicious, Tender Chicken Breasts Stuffed with Cheese, Bacon and Kale! Quick, Easy and Delicious Recipe!
Treat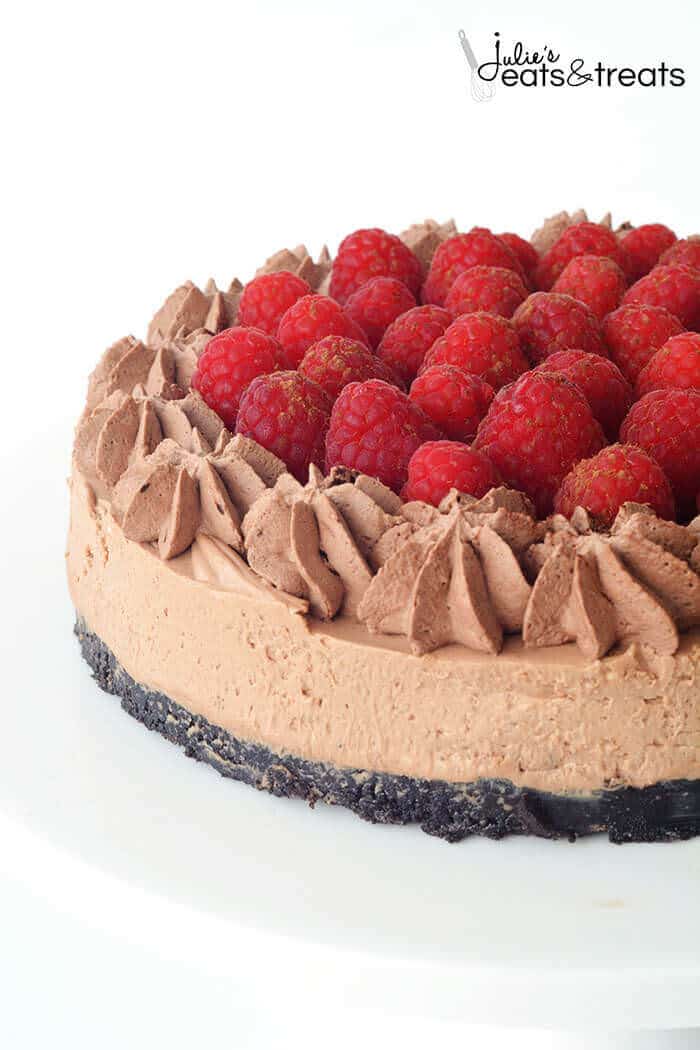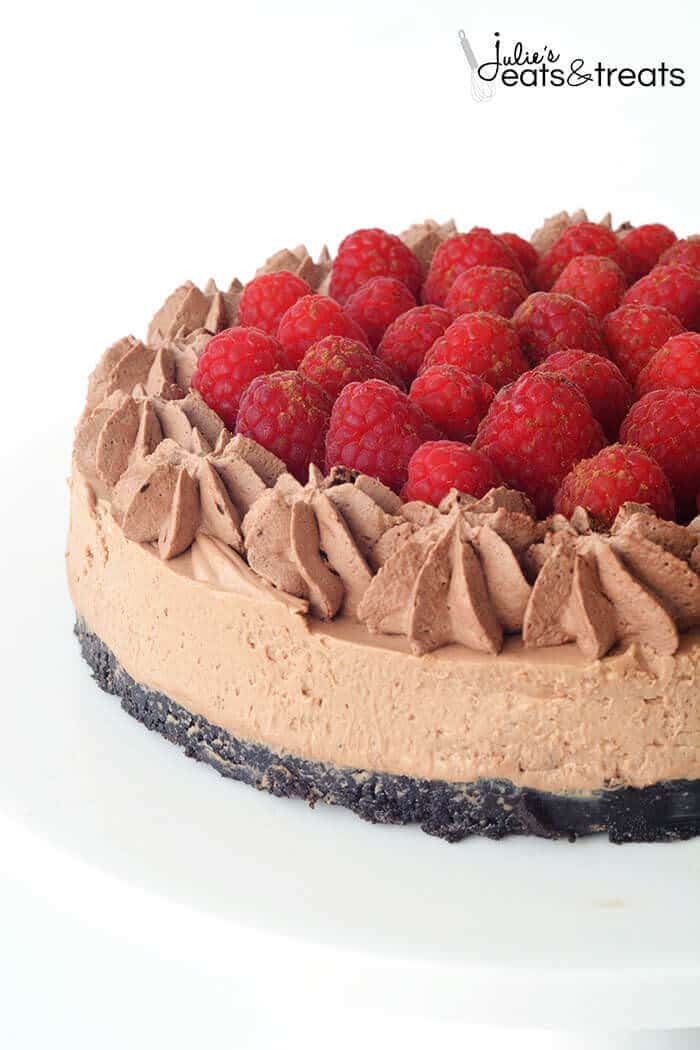 No Bake Raspberry Chocolate Cheesecake ~ Delicious, Easy Chocolate Cheesecake with a Delicious Oreo Crust, Creamy Chocolate Cheesecake and Topped with Fresh Raspberries and Chocolate Whipped Cream!
Saturday
Lunch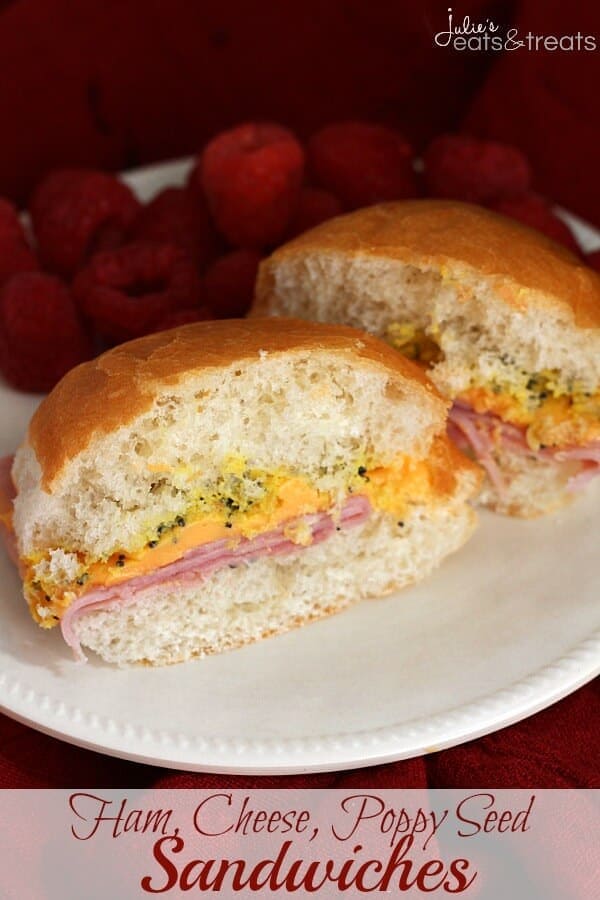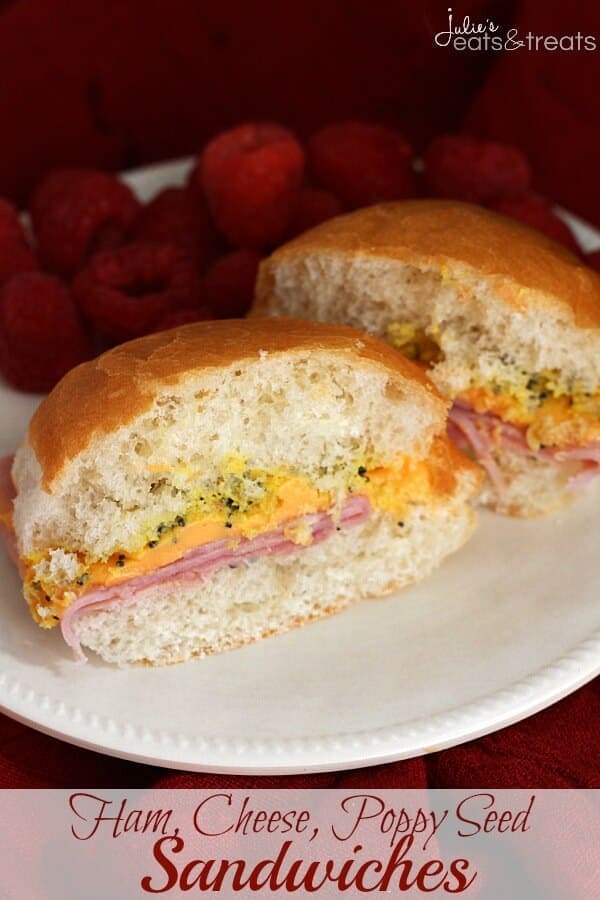 Ham Cheese Poppy Seed Sandwiches ~ Quick and Easy Sandwich to Satisfy Everyone!
Supper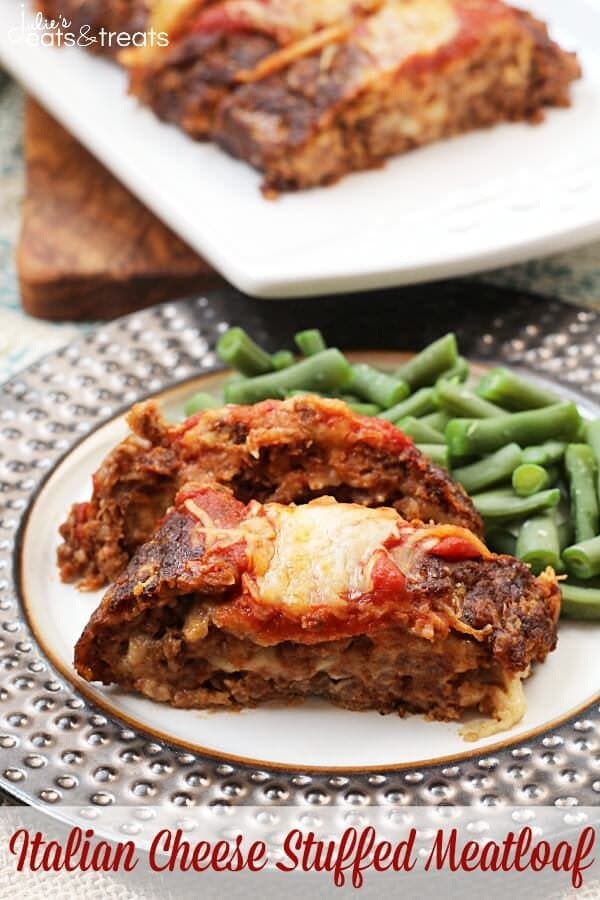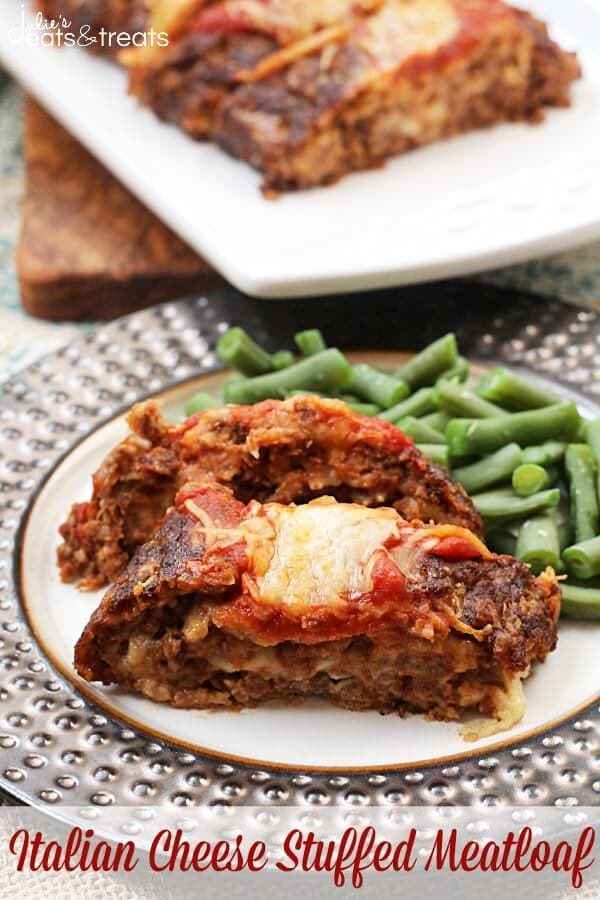 Italian Cheese Stuffed Meatloaf ~ Homemade Meatloaf Stuffed with Mozzarella Cheese!
Sunday
Breakfast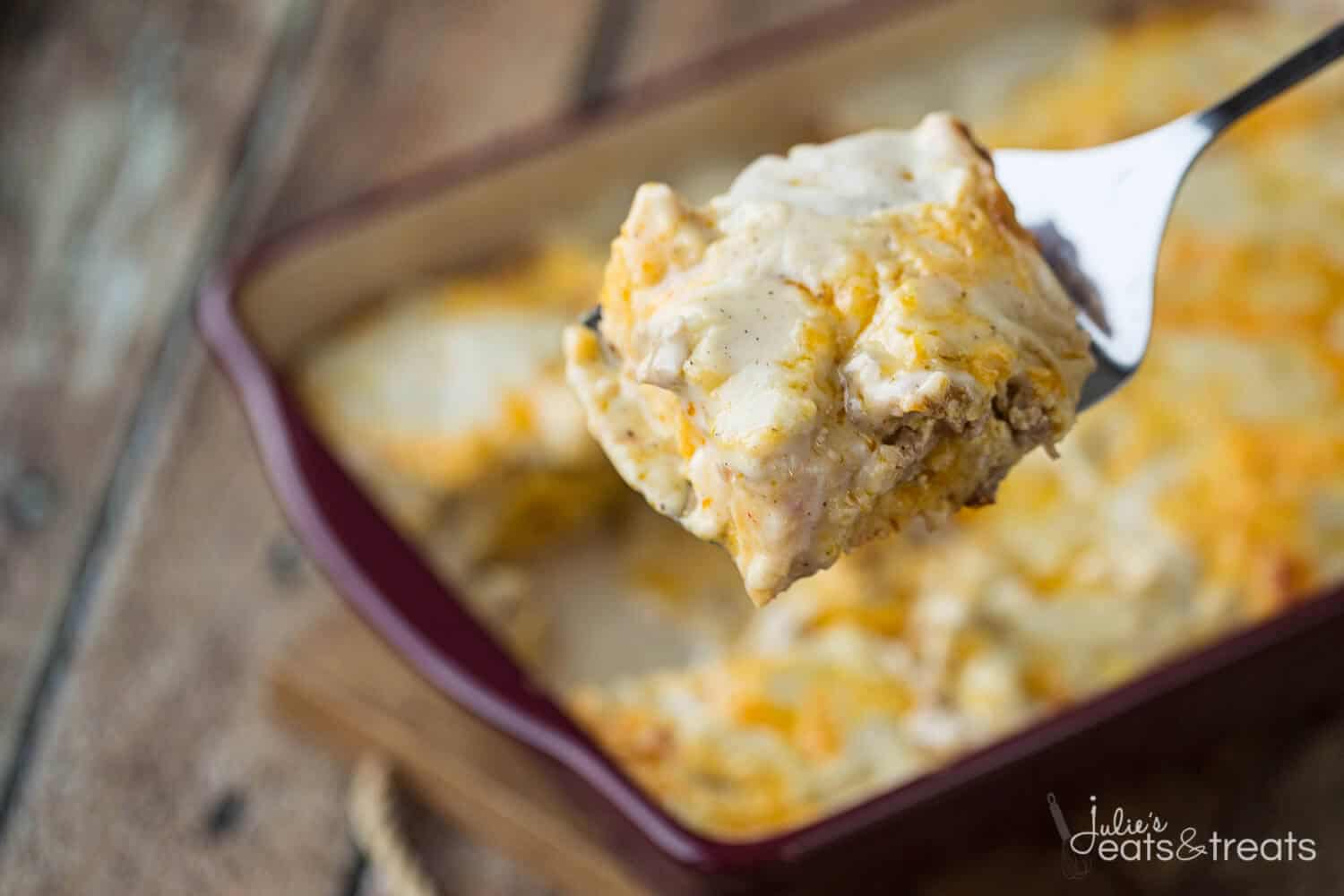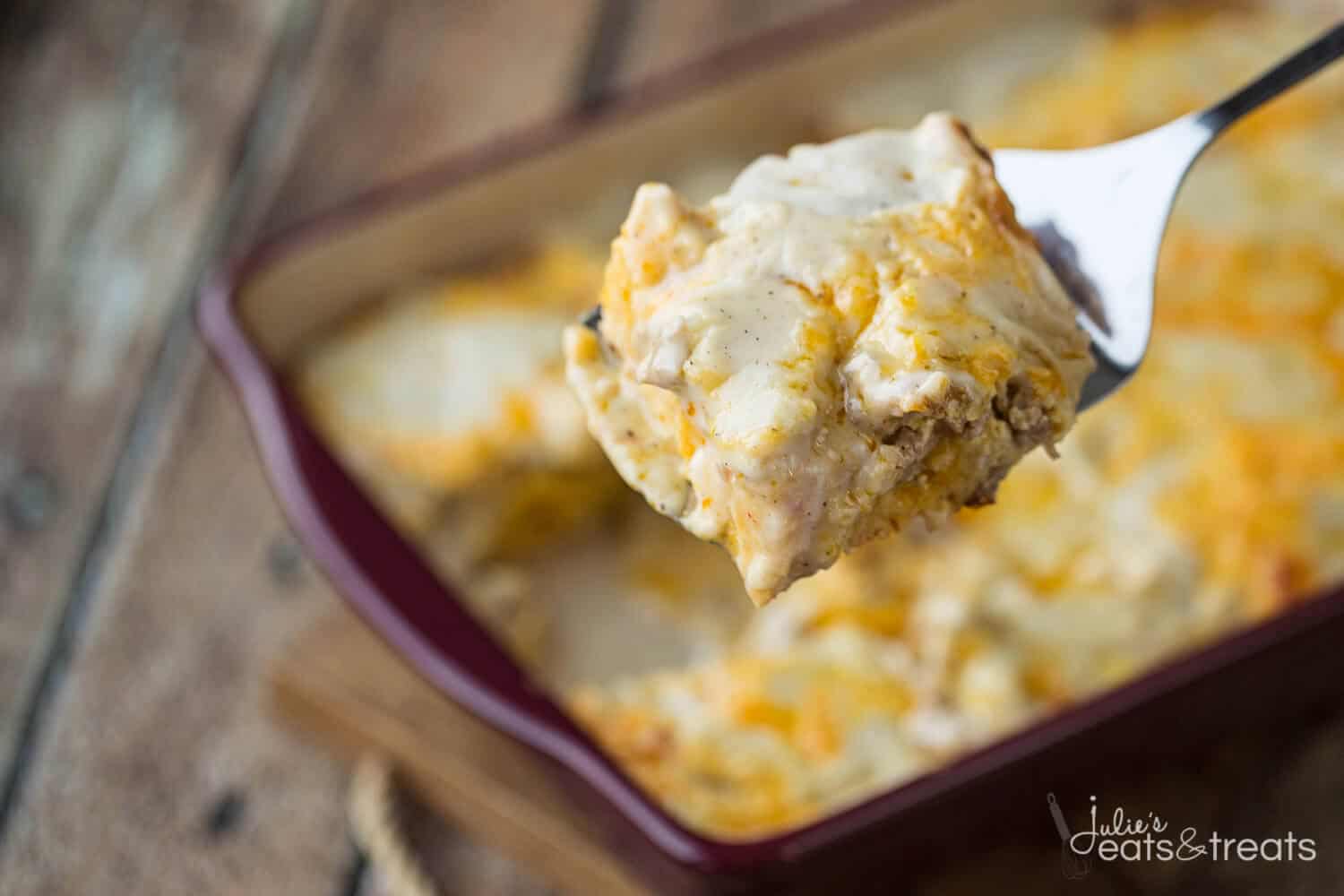 Biscuits and Gravy Overnight Breakfast Casserole ~ Comforting, Hearty Breakfast Casserole That is Prepared the Night Before and Baked in the Morning! Biscuits Loaded with Gravy, Sausage, Eggs and Cheese!
Supper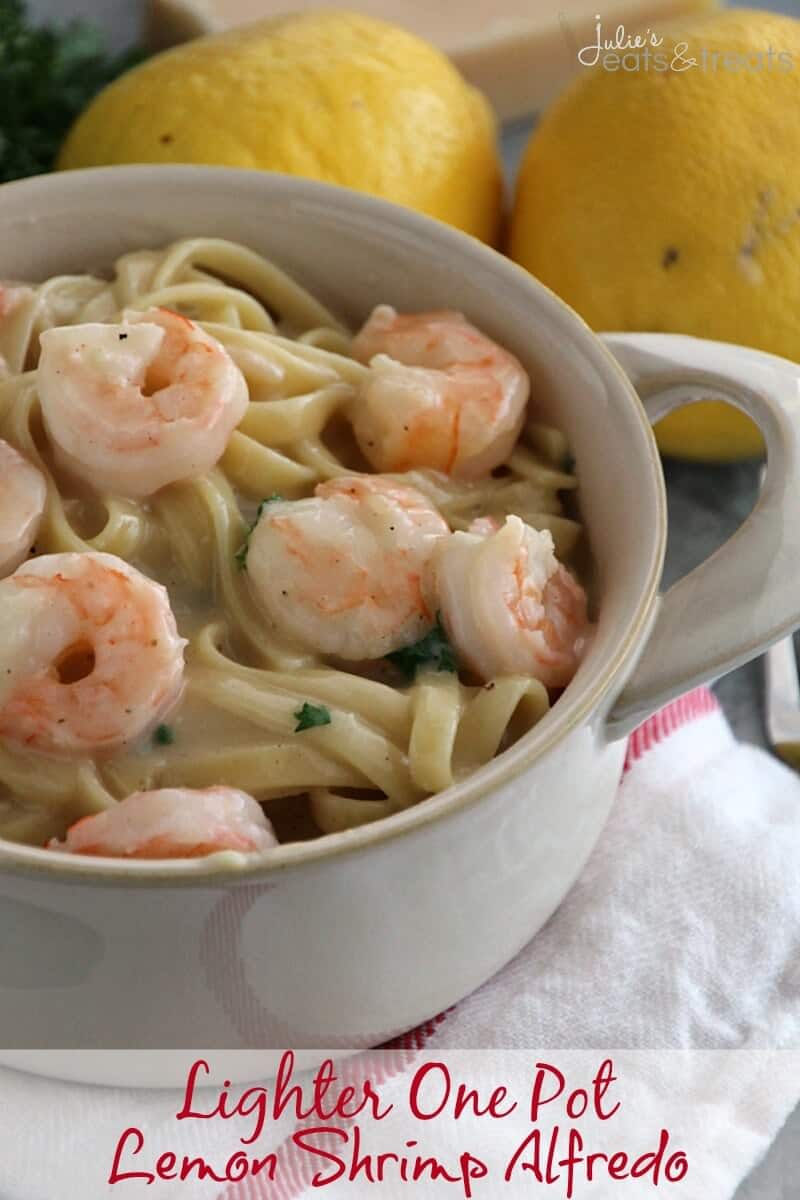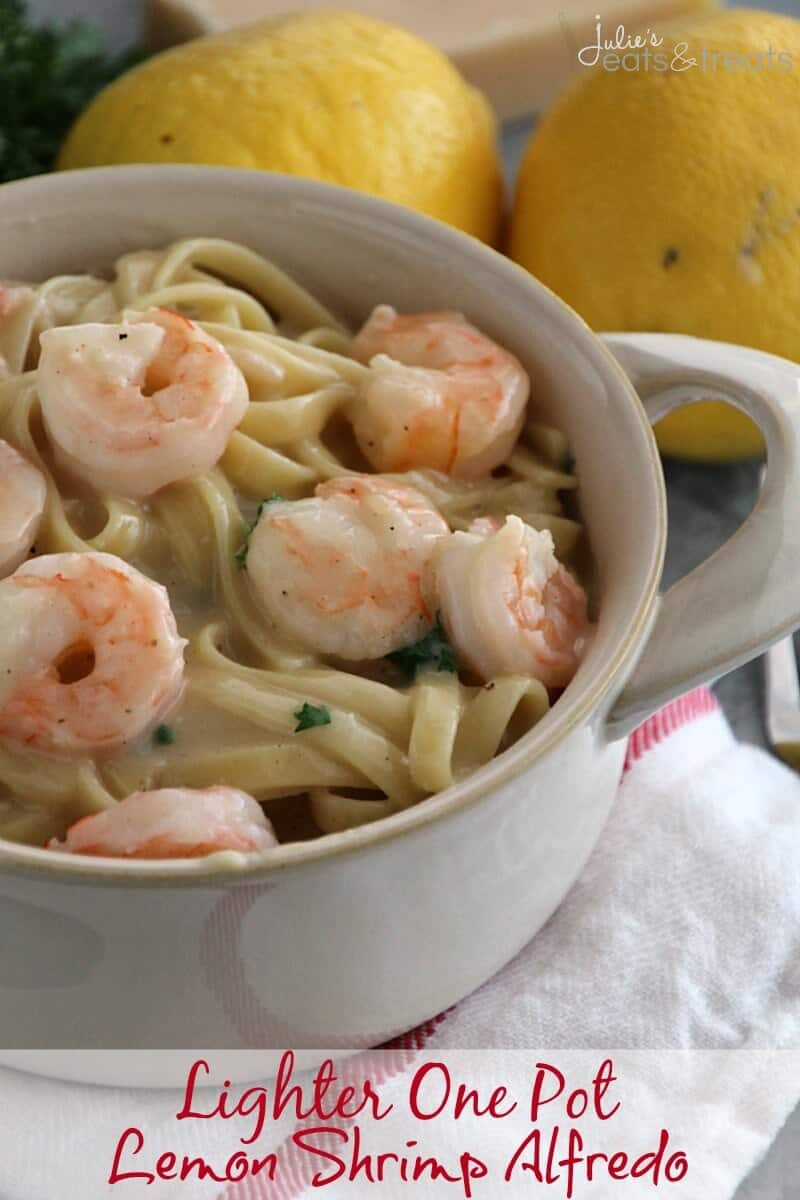 Lighter One Pot Lemon Shrimp Alfredo ~ Delicious and Easy Lemon Shrimp Alfredo that has been Lightened Up and Made in One Pot! Perfect for the Weeknight!