Julie's Easy Meal Plans ~  Simple every day meals for the busy family!!
Be sure to subscribe to my newsletter HERE so you never miss a new recipe!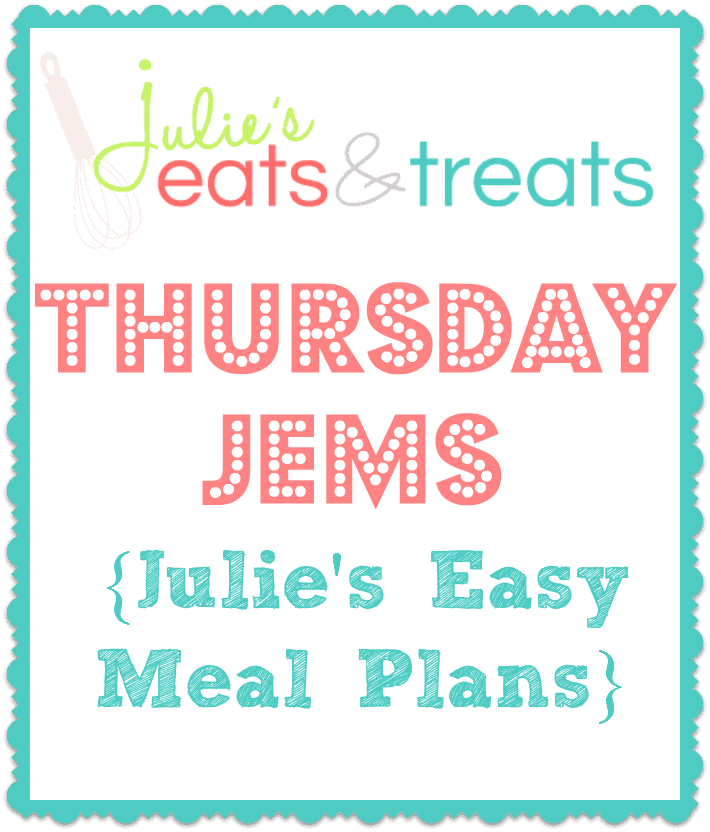 Two weeks my friends. Two weeks until my blessed maternity leave comes to an end. If you need me in the next two weeks I'll be in the corner crying in my coffee. In exactly two weeks I'll be at my desk crying while my girls are at daycare. It's going to be R.O.U.G.H. on this Mama that's for sure. I've gotten used to hanging out and enjoying the girls so much every day.
Although the thought of having adult interaction on a daily basis is quite exciting too! The thought of having to get up and get going and actually not wear yoga pants every day. Not so exciting. Maybe I can convince my employer to let me wear yoga pants. Or not. Probably not. Even if I do sit in a back office the majority of the time!
These amazing meal plans will be my saving grace in two weeks!
Monday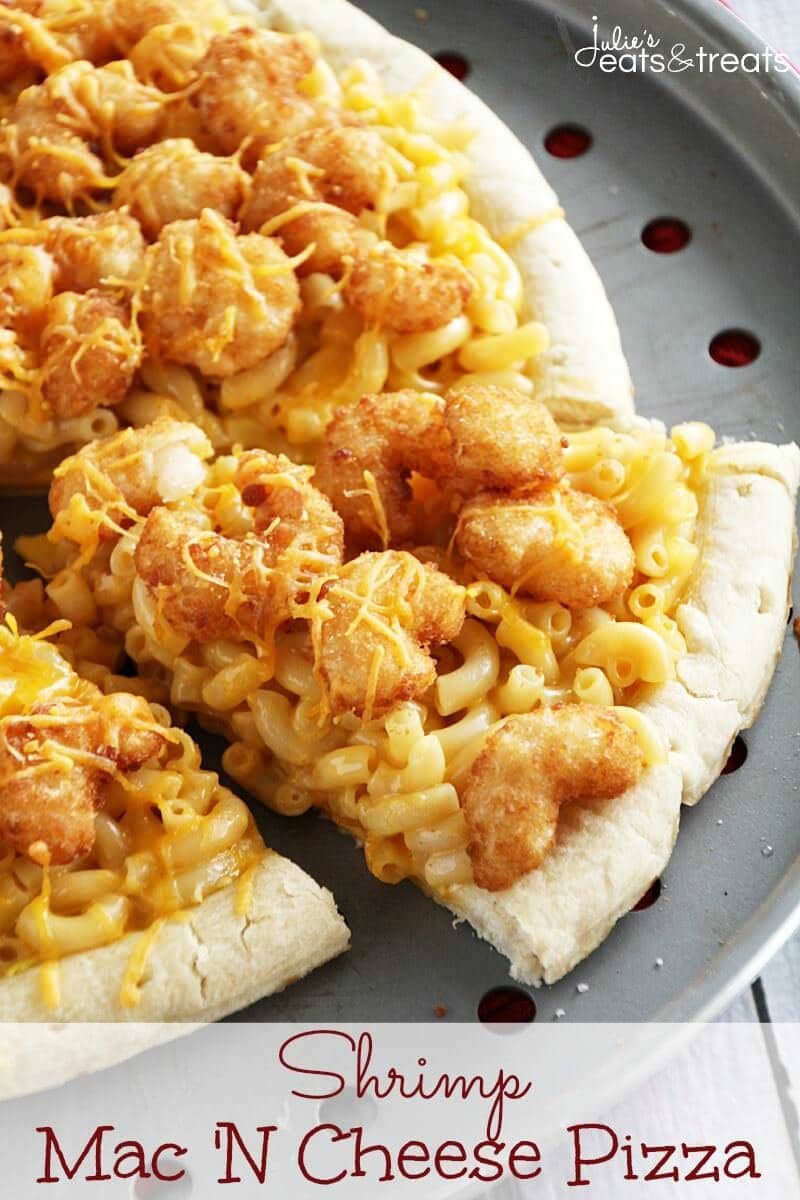 Shrimp Macaroni and Cheese Pizza ~ Easy & Delicious Cheesy Macaroni and Cheese on a Pizza Crust and Topped with Popcorn Shrimp!

MY OTHER RECIPES
Tuesday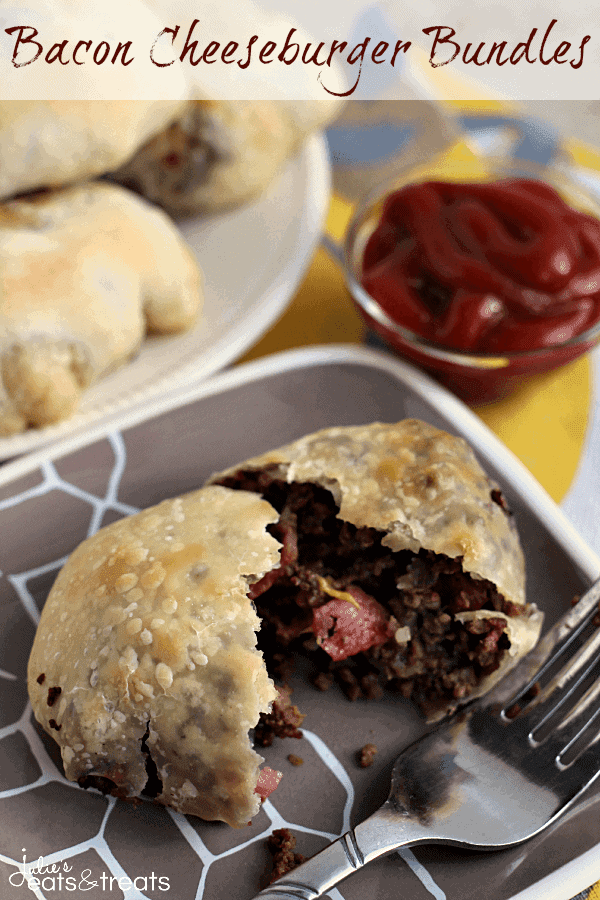 Bacon Cheeseburger Bundles ~ Rhodes Dinner Rolls stuffed full of cheese, hamburger and bacon! 
Wednesday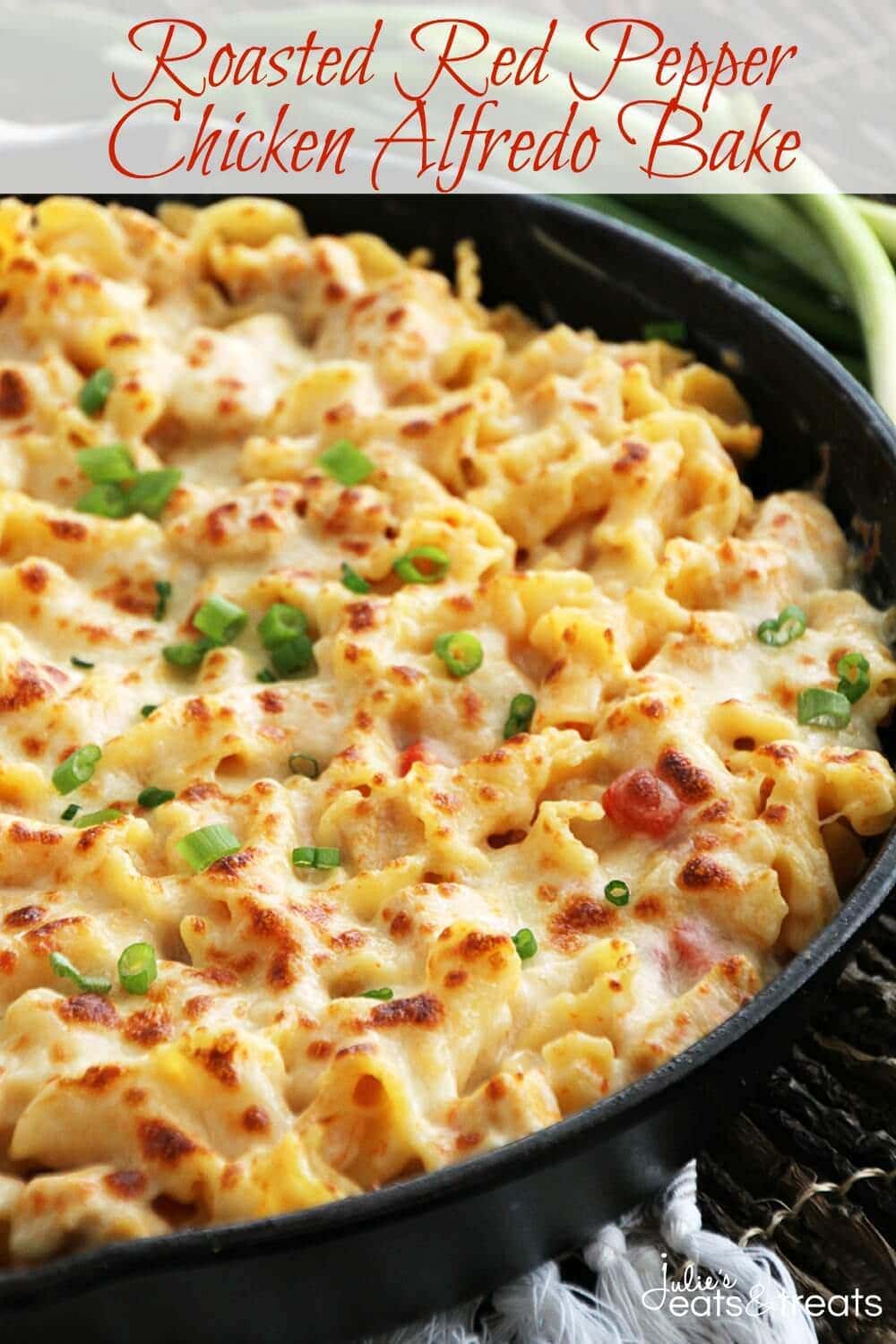 Red Red Pepper Chicken Alfredo Bake ~ Pasta Smothered in Light Roasted Red Pepper Sauce, Chicken & Cheese!
Thursday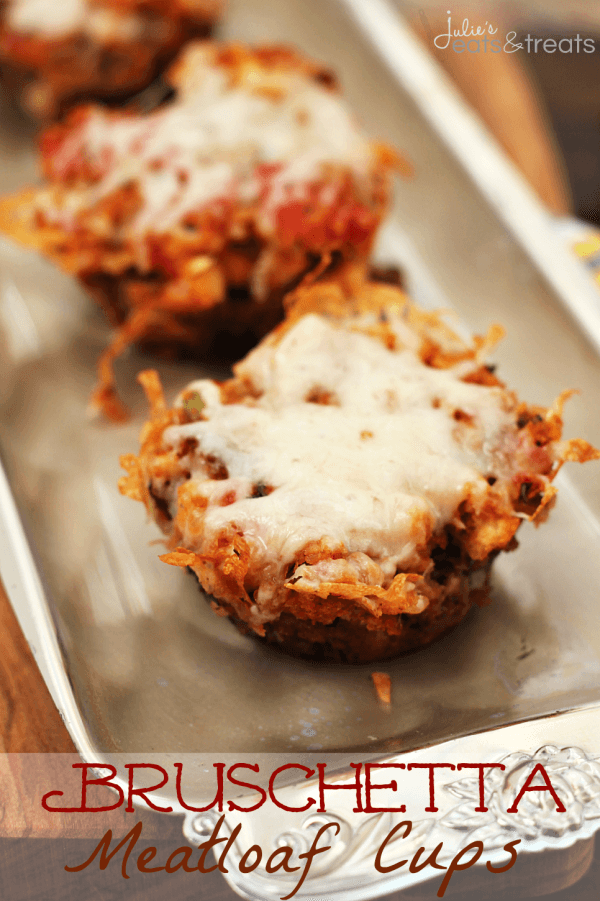 Bruschetta Meatloaf Cups ~ Meatloaf loaded with Stuffing Mix, Diced Tomatoes, Cheese & Garlic!
Friday
Supper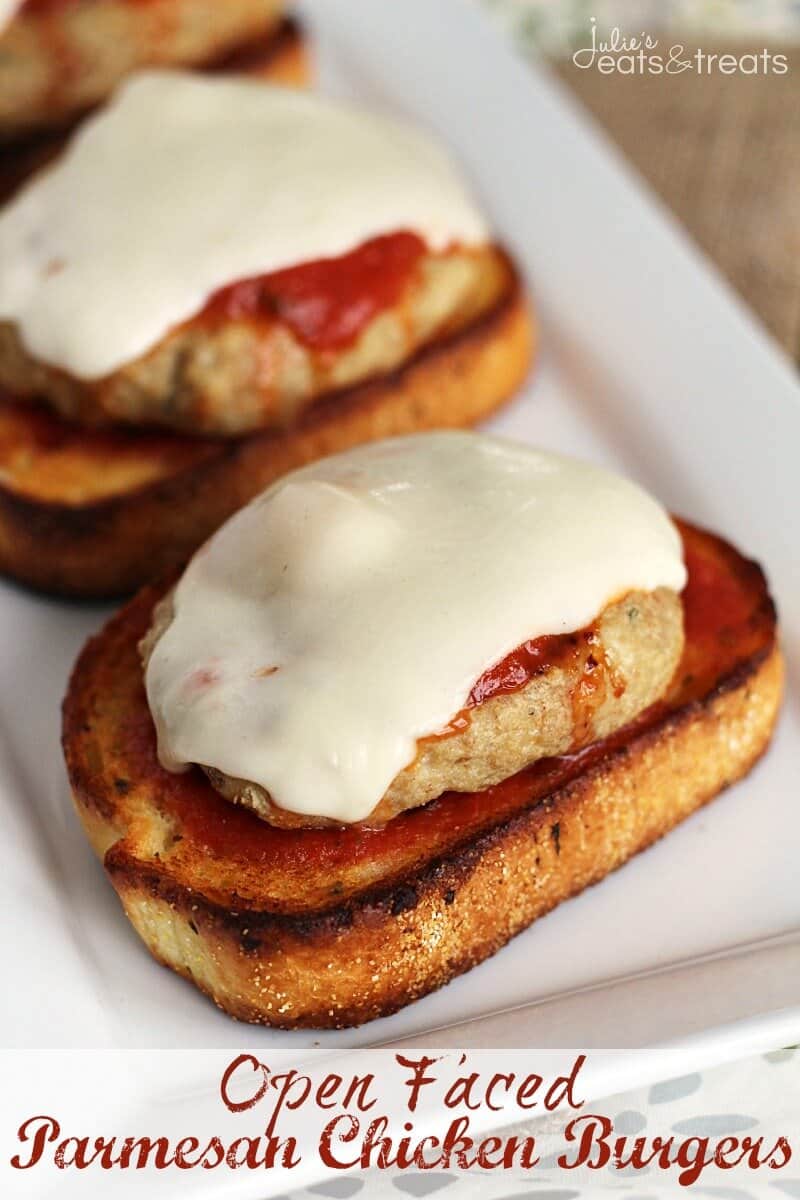 Open Faced Chicken Parmesan Burger ~ Easy, Delicious Parmesan Chicken Burger Piled with Marinara and Cheese on top of Garlic Bread! 
Treat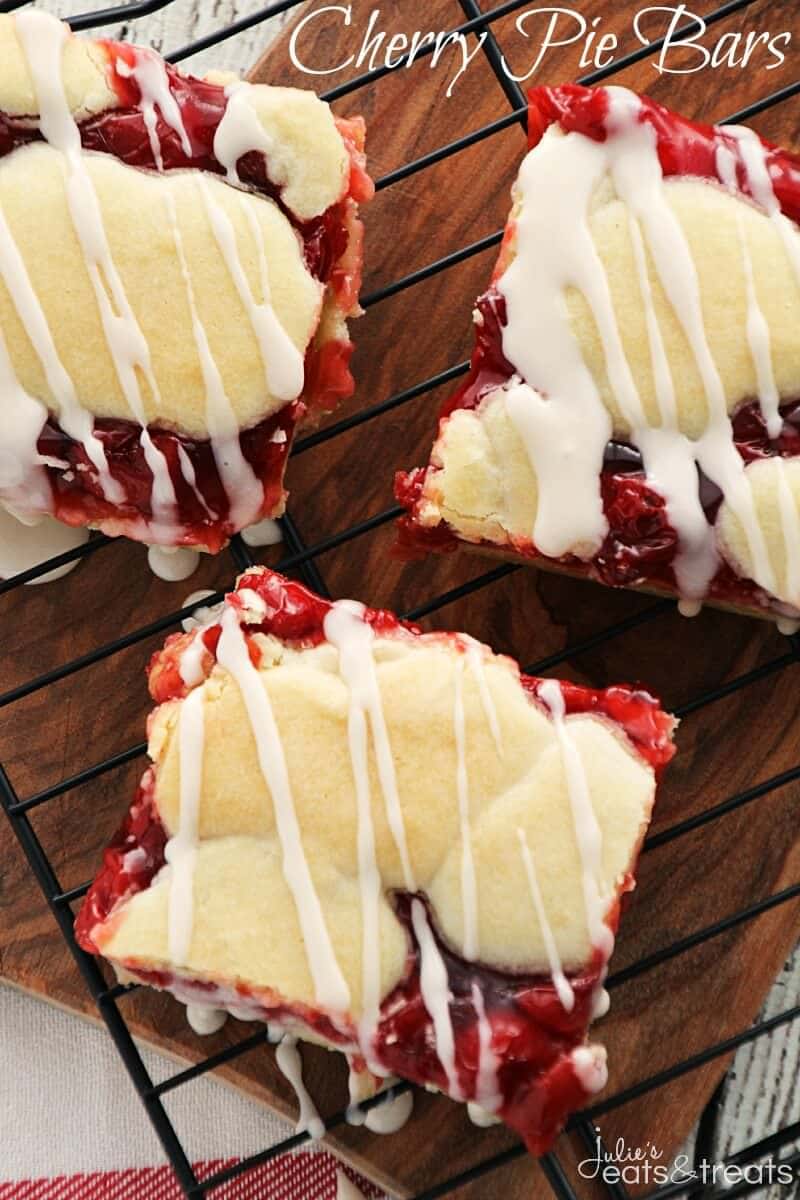 Cherry Pie Bars ~ Soft, flake crust flavored with Almond and stuffed with Cherry Pie Filling! Easier than pie but just as yummy!
Saturday
Lunch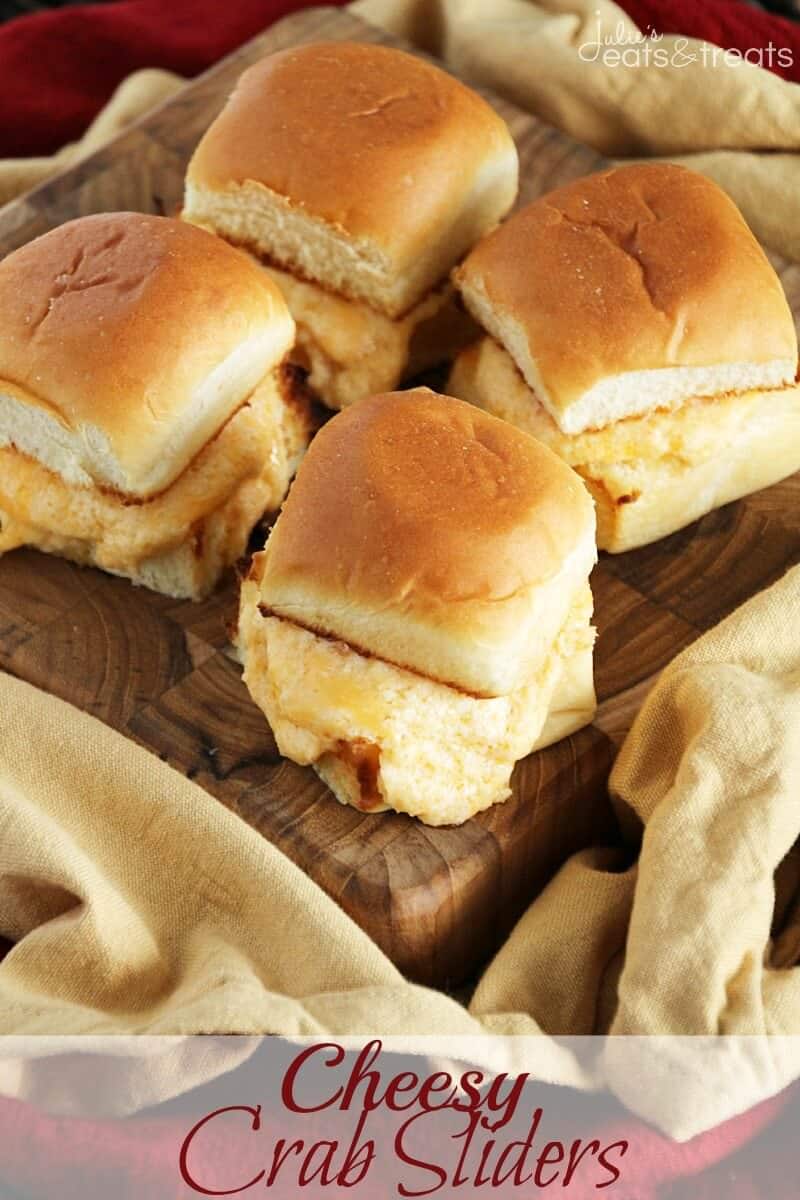 Cheesy Crab Sliders ~ King's Hawaiian Dinner Rolls Loaded with Cheesy Crab Filling! Super Easy and Delicious!
Supper

Crock Pot Pizza Pasta ~ Easy Crock Pot Meal Loaded with Pasta, Pizza Sauce, Pepperoni, Hamburger and Cheese!
Sunday
Breakfast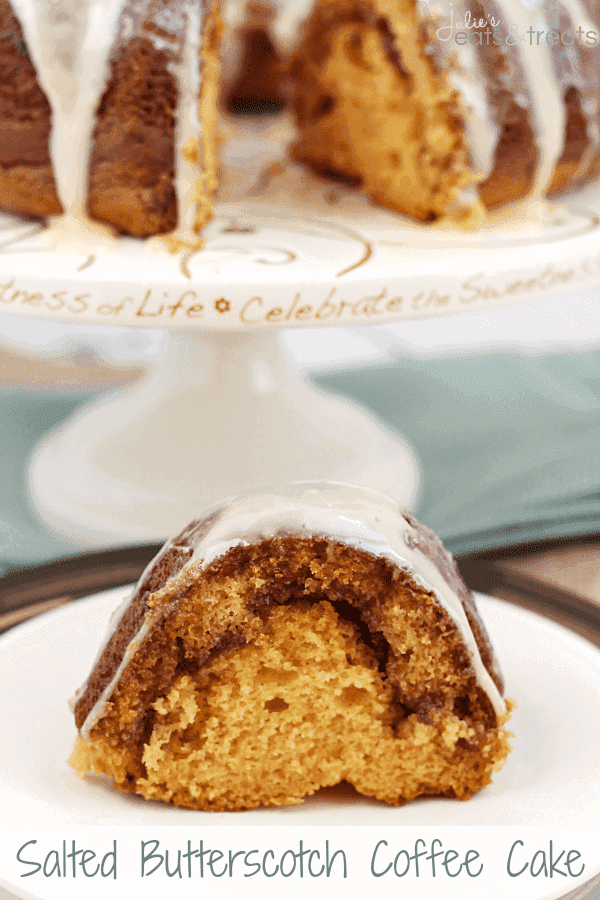 Salted Butterscotch Coffee Cake ~ Moist Butterscotch Cake with a Cinnamon Swirl and Salted Butterscotch Glaze!
Supper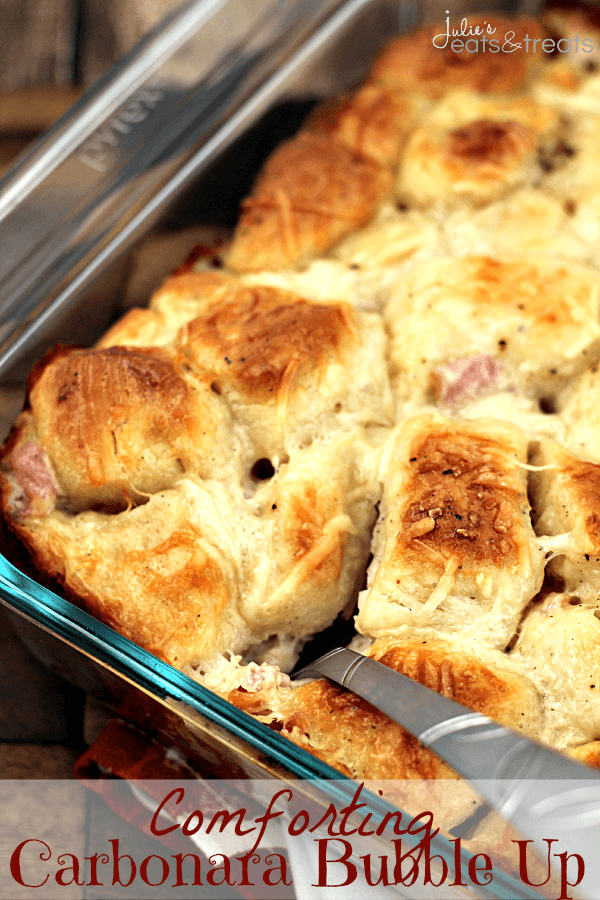 Comforting Carbonara Bubble Up ~ Biscuits Loaded with Cheesy Classic Alfredo Sauce, Garlic, Bacon and Cheese!