Julie's Easy Meal Plans ~  Simple every day meals for the busy family!

Welcome to the last week of February! March is right around the corner and I'm dreaming of rain instead of snow, tulips instead of snow and warmth instead of bitter coldness. Living in Minnesota I'm sure I'll be saying this again at the end of March, hoping that April will bring these great things. Please pray we aren't saying this at the end of April and hoping May is going to bring Spring!
This week I paired a few of the main dishes up with a side dish to give you more inspiration! Let me know if you'd like me to continue doing this for you!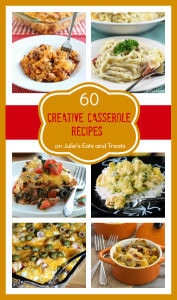 Did you see these awesome round up of 60  Creative Casserole that Ashley put together for us? If you are looking for more meal inspiration be sure to check it out!
Monday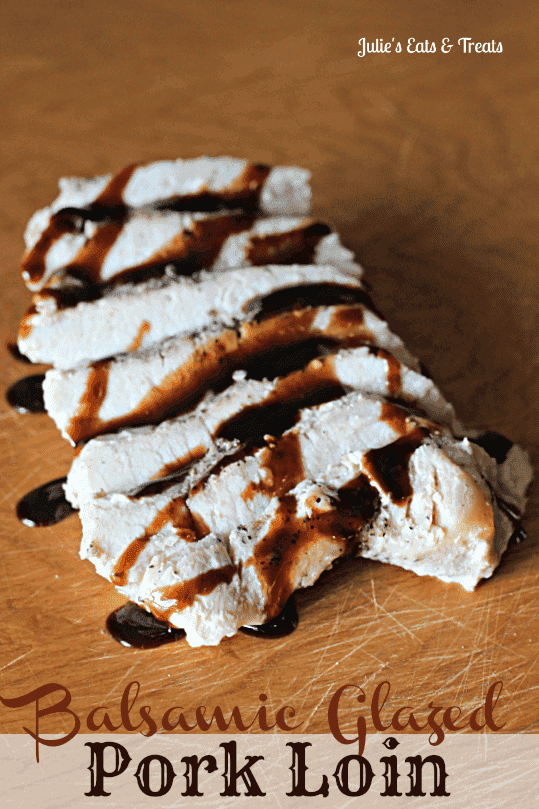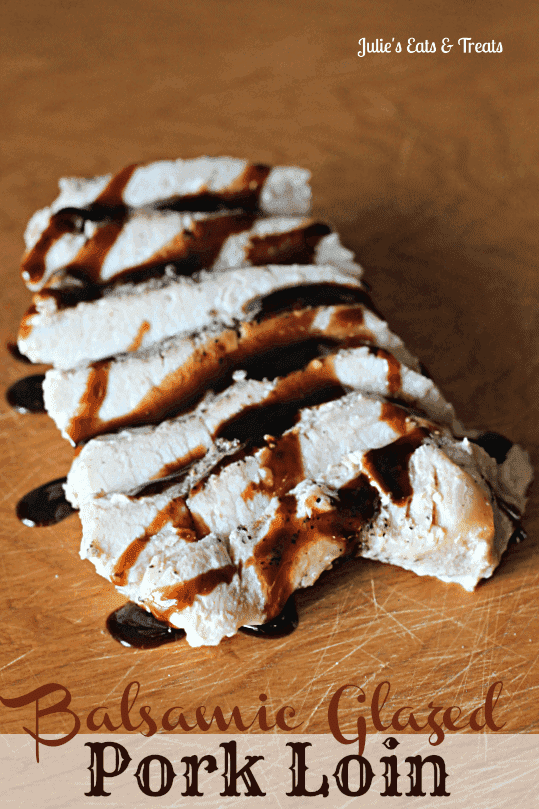 Balsamic Glazed Pork Loin ~ Slow cooked pork in a scrumptious balsamic glaze!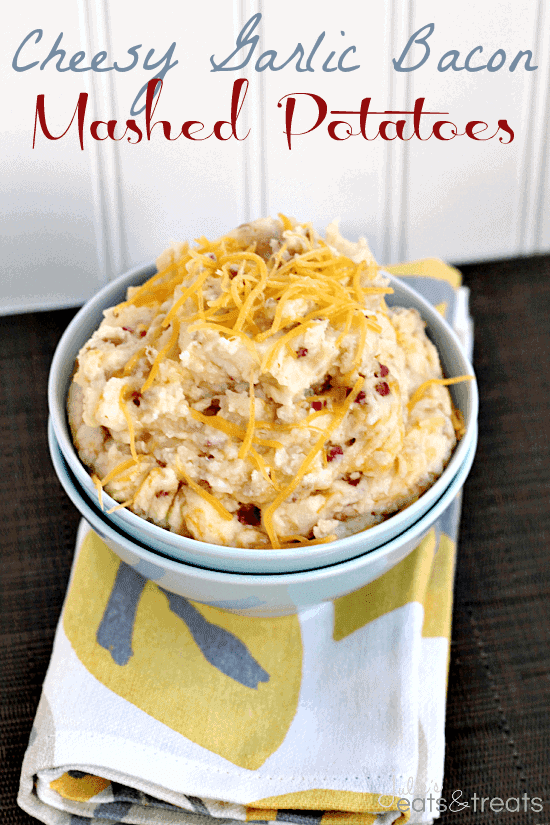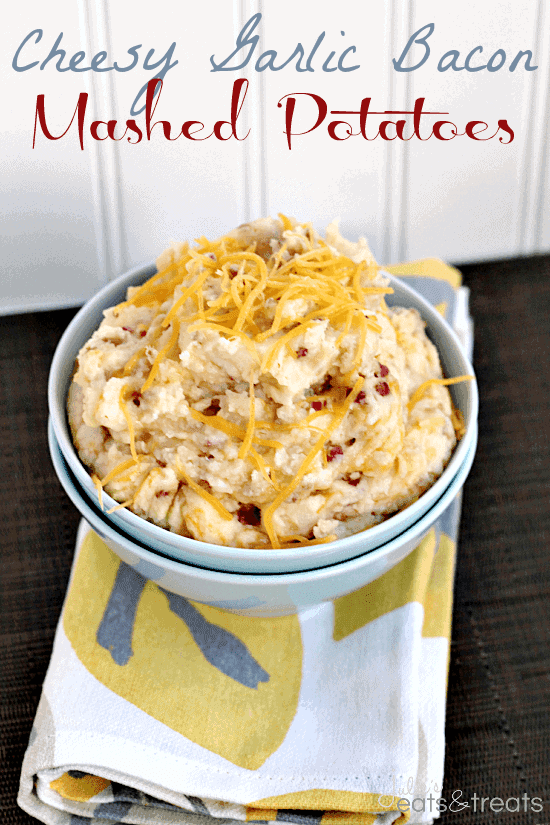 MY OTHER RECIPES
Cheesy Garlic Bacon Mashed Potatoes ~ Loaded with Garlic, Bacon and Cheese and you don't even have to make mashed potatoes!
Tuesday

Hamburger Stroganoff ~ An easy weeknight supper that will impress the whole family and have Mom smiling!
Wednesday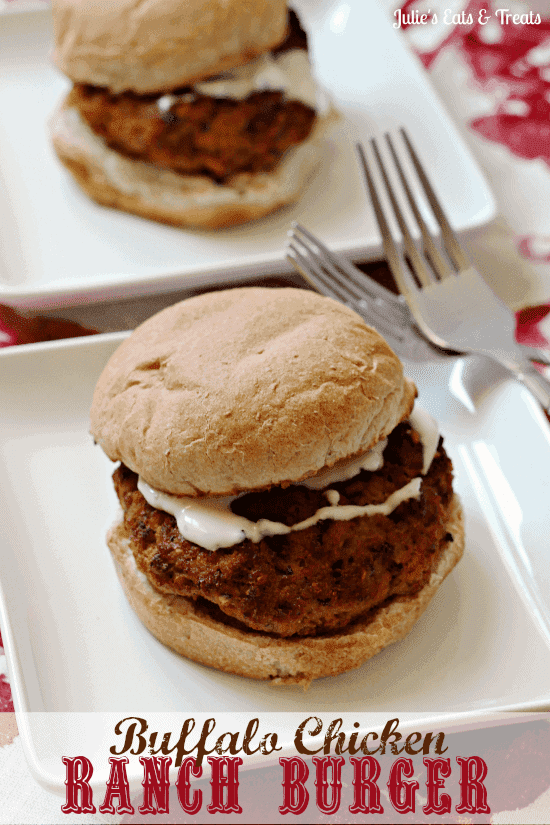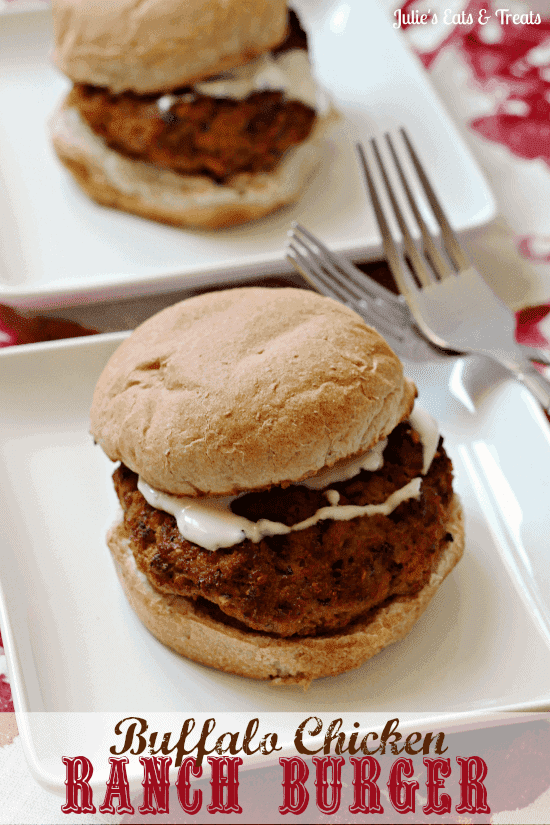 Buffalo Chicken Ranch Burger ~ Healthy baked chicken burgers with a bite!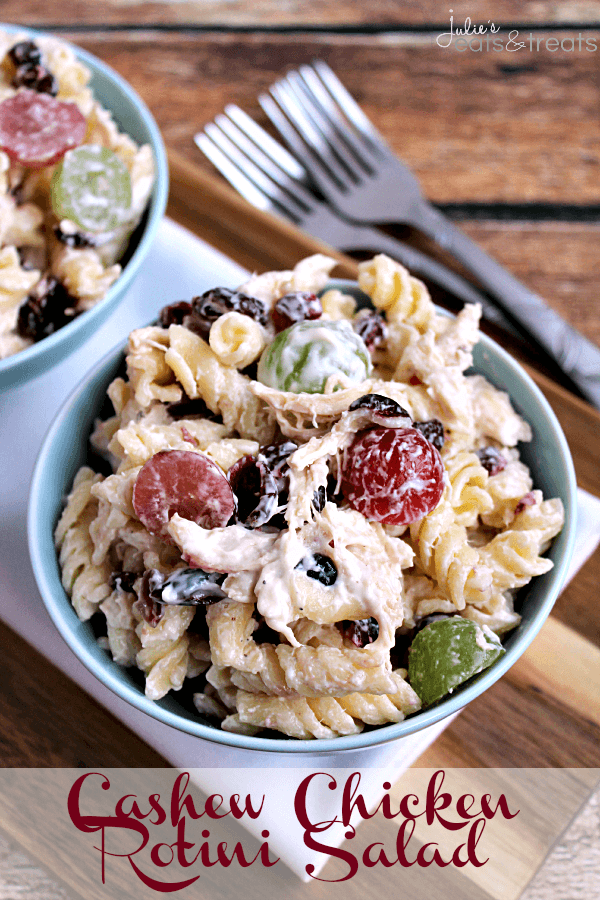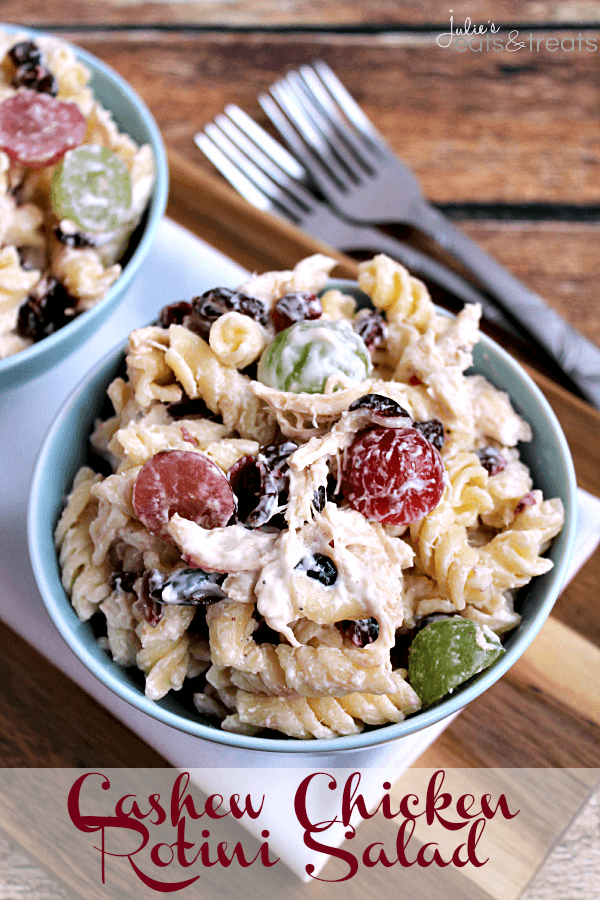 Cashew Chicken Rotini Salad ~ Loaded with Cashews, Grapes, Chicken, Pasta and Dried Cranberries!
Thursday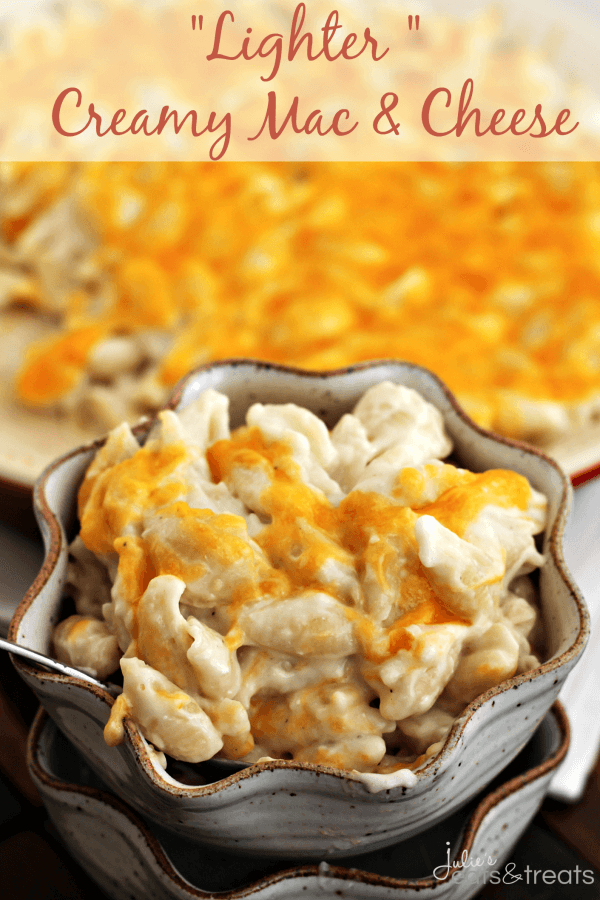 Lighter Creamy Mac & Cheese ~ Creamy homemade Mac & Cheese lightened up but stacked with cheesiness!
Friday

Cheesy Chicken Pot Pie Puffs ~ Grands Biscuits loaded with Chicken, Cheese, & Mixed Veggies!
Treat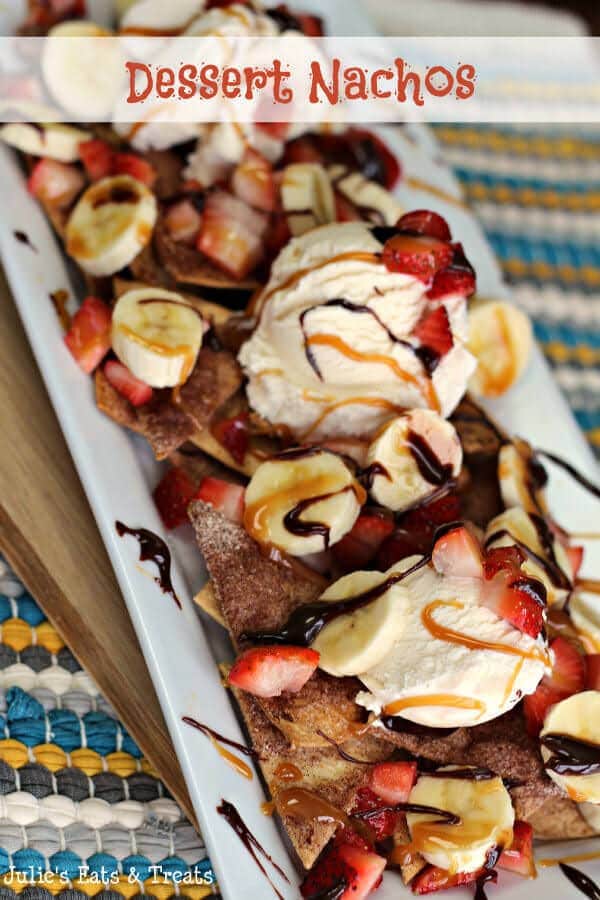 Dessert Nachos ~ Cinnamon & Sugar sprinkled tortillas piled with dessert toppings!
Saturday
Lunch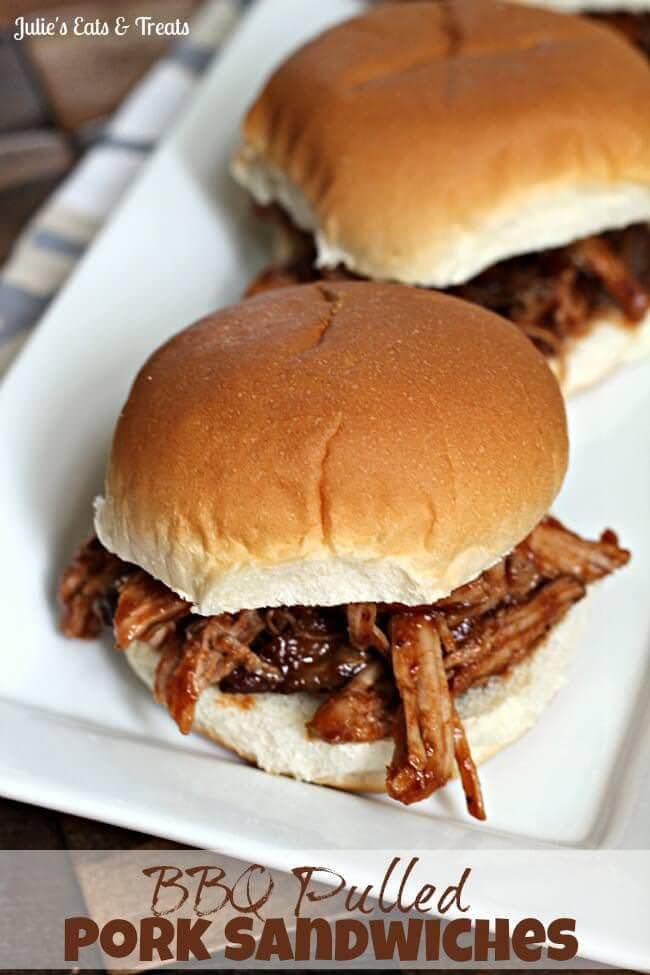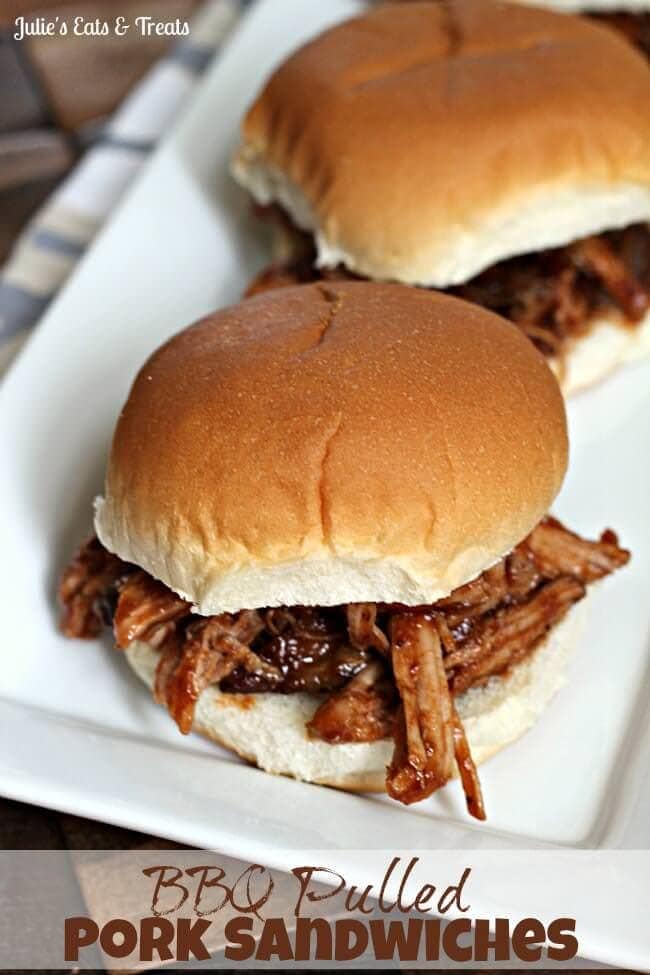 BBQ Pulled Pork Sandwiches ~ Savory smoke flavored pulled pork piled high!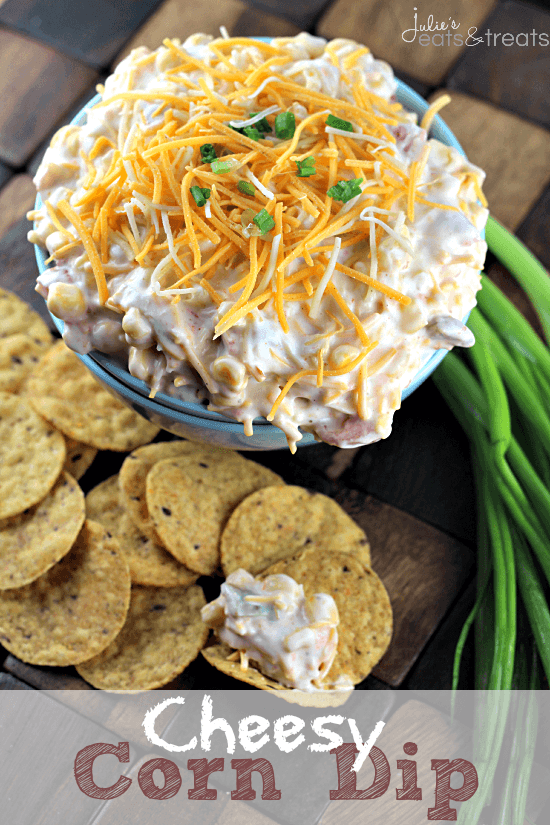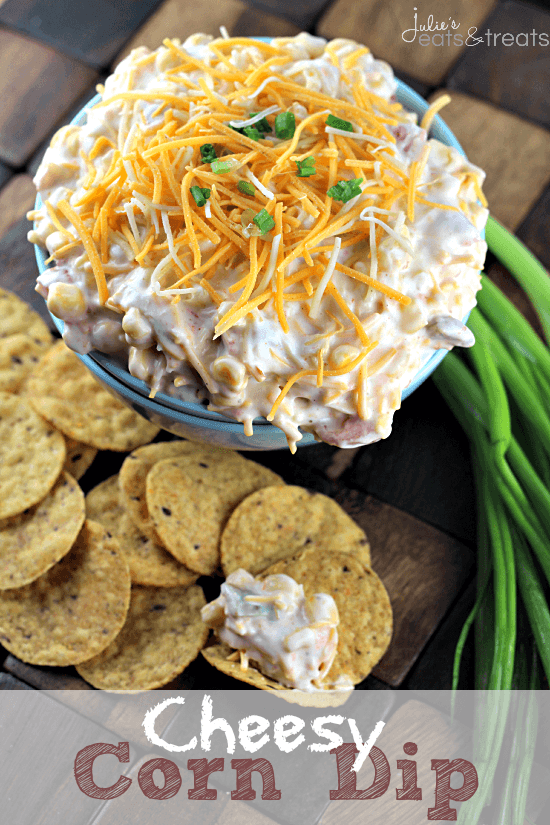 Cheesy Corn Dip ~ Loaded with Corn, Tomatoes, Green Onions & Cheese! This dip will be the talk of the party!
Supper

Roasted Garlic Shrimp Pasta ~ Pasta Loaded with Shrimp and a Roasted Garlic Alfredo Sauce!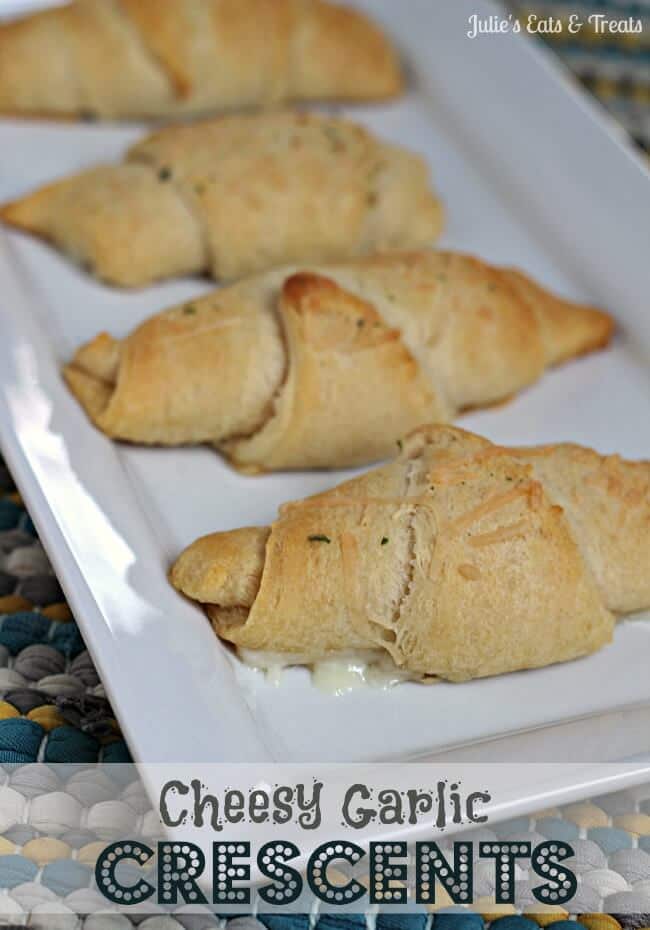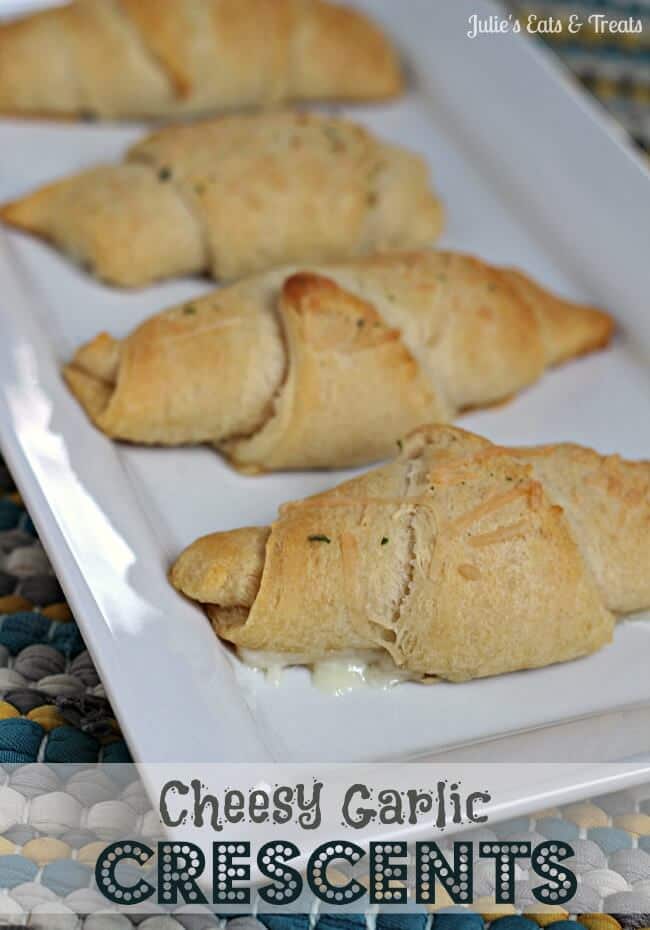 Cheesy Garlic Crescents ~ Buttery Crescents stuffed with cheese and brushed with garlic butter!
Sunday
Breakfast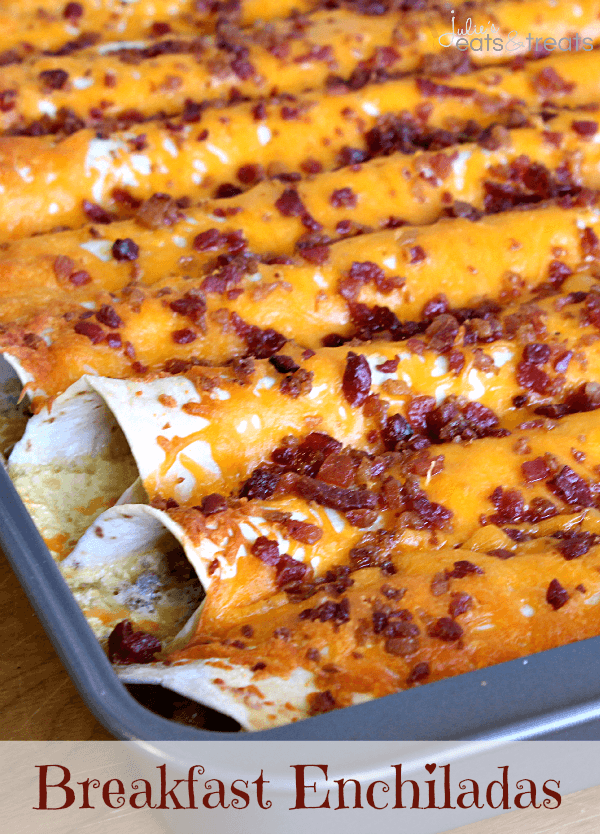 Breakfast Enchiladas ~ Tortillas stuffed with sausage, eggs, cheese and bacon then topped with more bacon and cheese! Make the night before!
Supper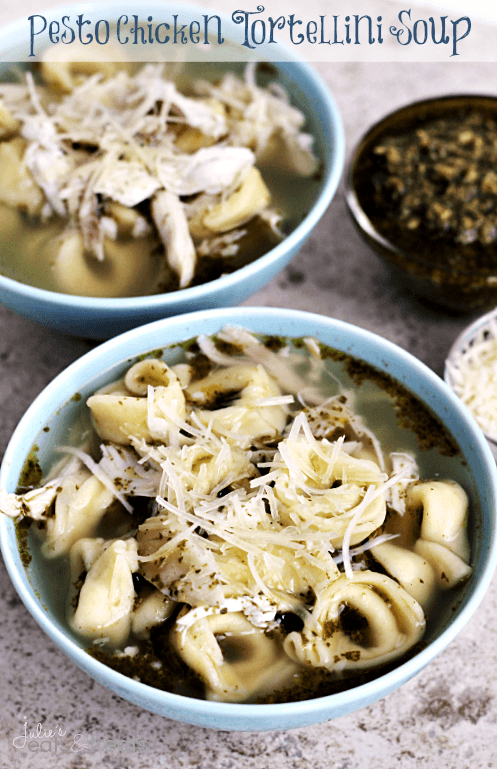 Pesto Chicken Tortellini Soup ~ Fast and easy soup for busy families using Gold'n Plump Pesto Seasoned Whole Chicken!