Julie's Easy Meal Plans ~  Simple every day meals for the busy family!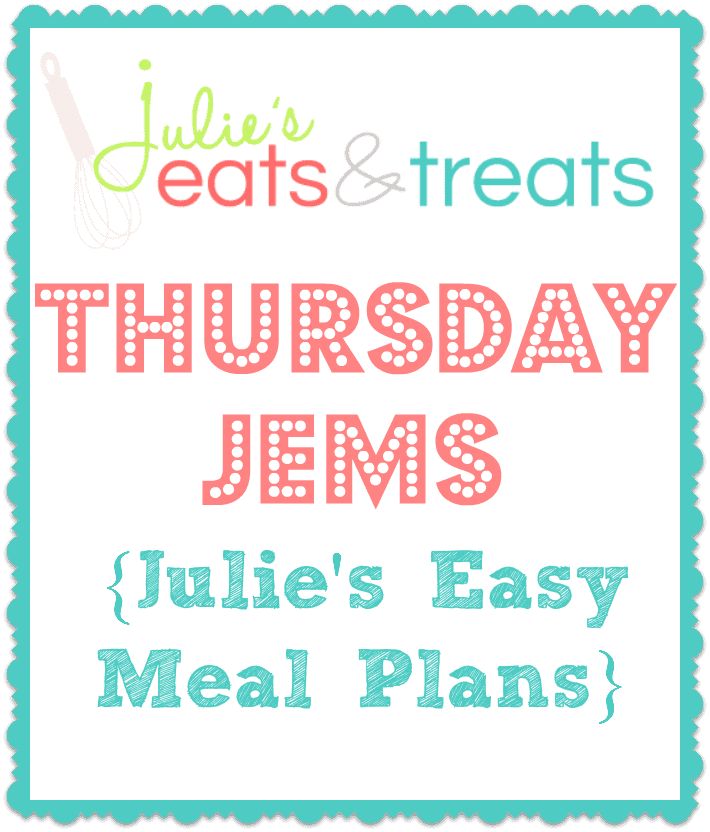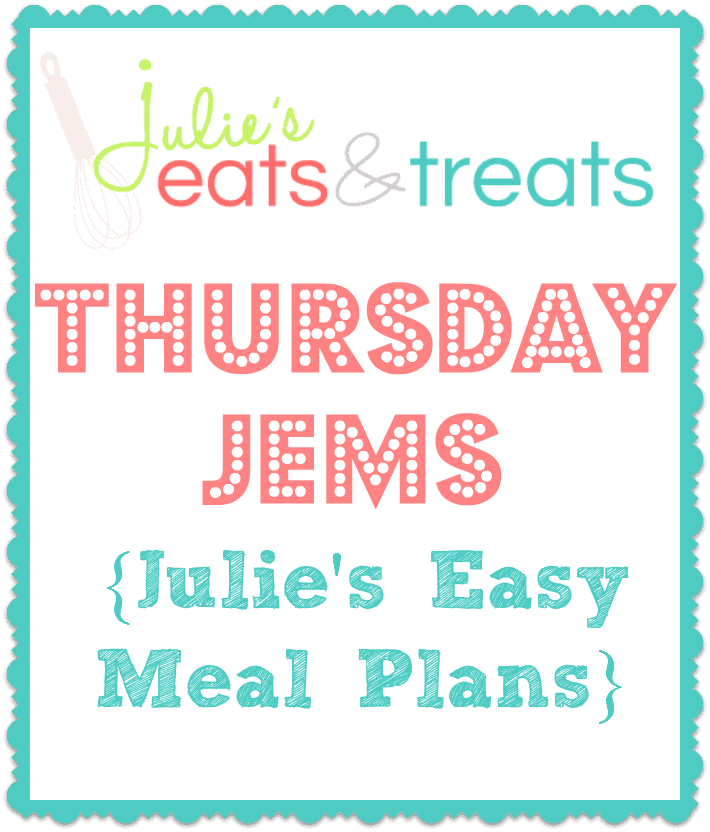 Welcome back! Is it spring where you are? I heard it referred to as two "camps" from another blogger. Camp "A" where we have endured a brutal, miserable winter and we are not so patiently waiting for the elusive spring to actually come and stay. Then we have Camp "B" where you are saying, "Spring? Ya that's been here for a while people!"
I'm in Camp "A" unfortunately how about you? I suppose it will come sooner or later, but it's looking like later for us!
Busy week ahead? I have all kinds of good "stuff" listed this week plus make sure to check out the fabulous "Lotsa Pasta" round up Ashley put together for us last week if you are craving some pasta! Tons of good stuff there that's for sure!
Monday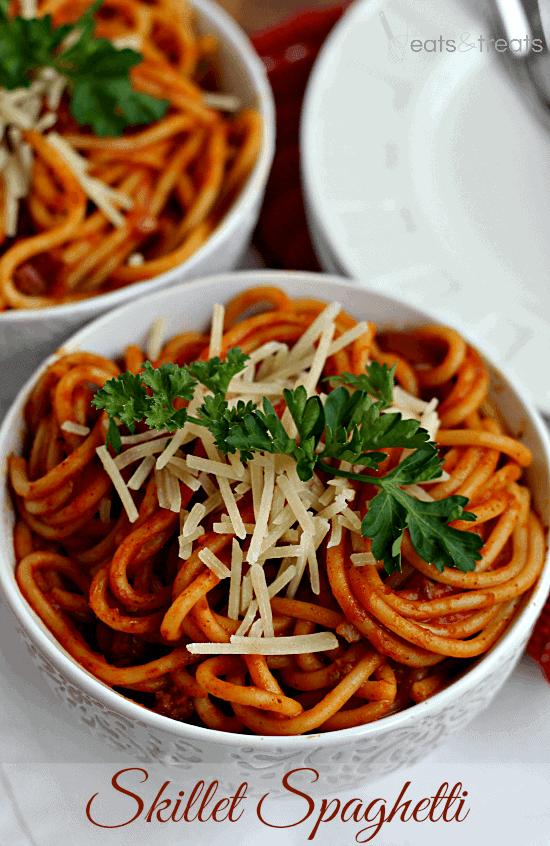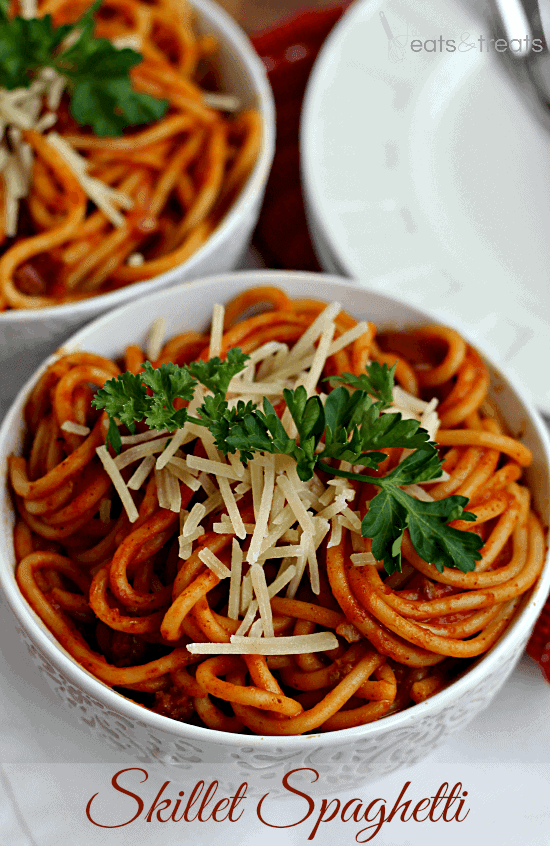 Skillet Spaghetti ~ Quick, easy homemade spaghetti! Only uses one skillet!

MY OTHER RECIPES
Tuesday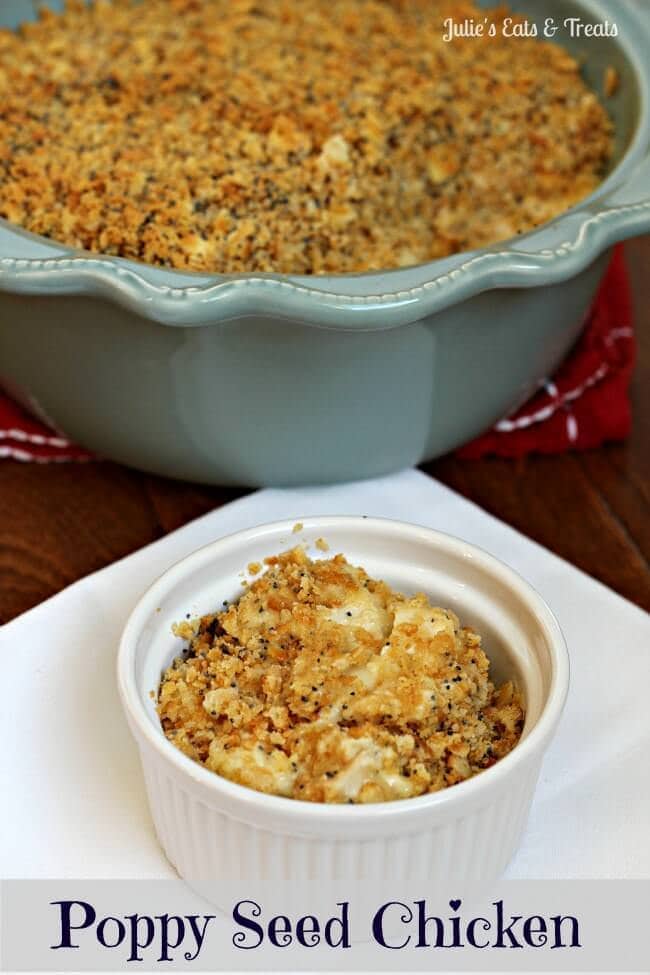 Poppy Seed Chicken ~ Creamy chicken topped with a buttery Ritz & Poppy Seed topping!
Wednesday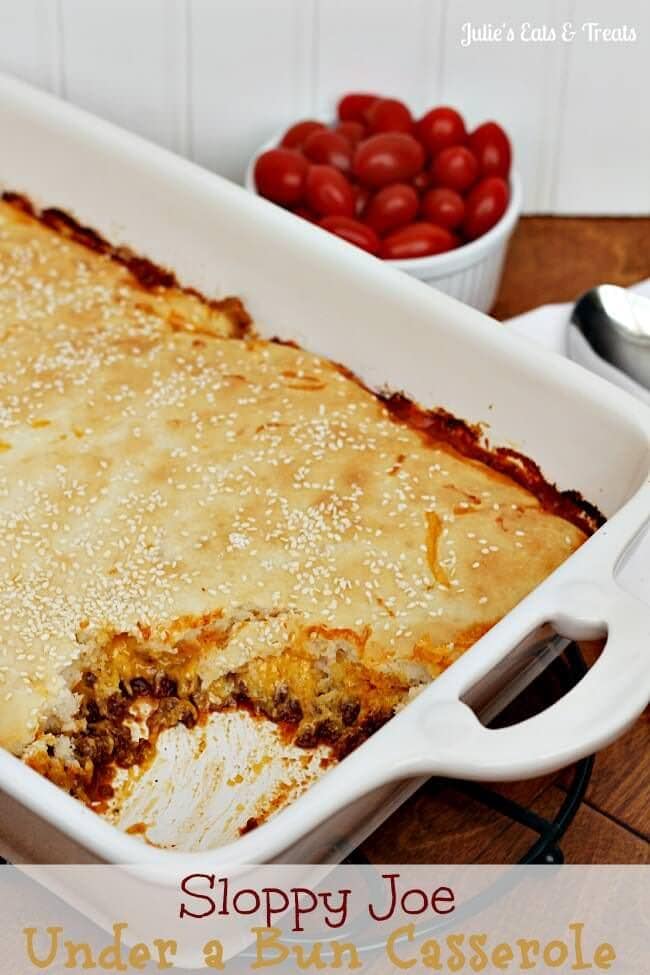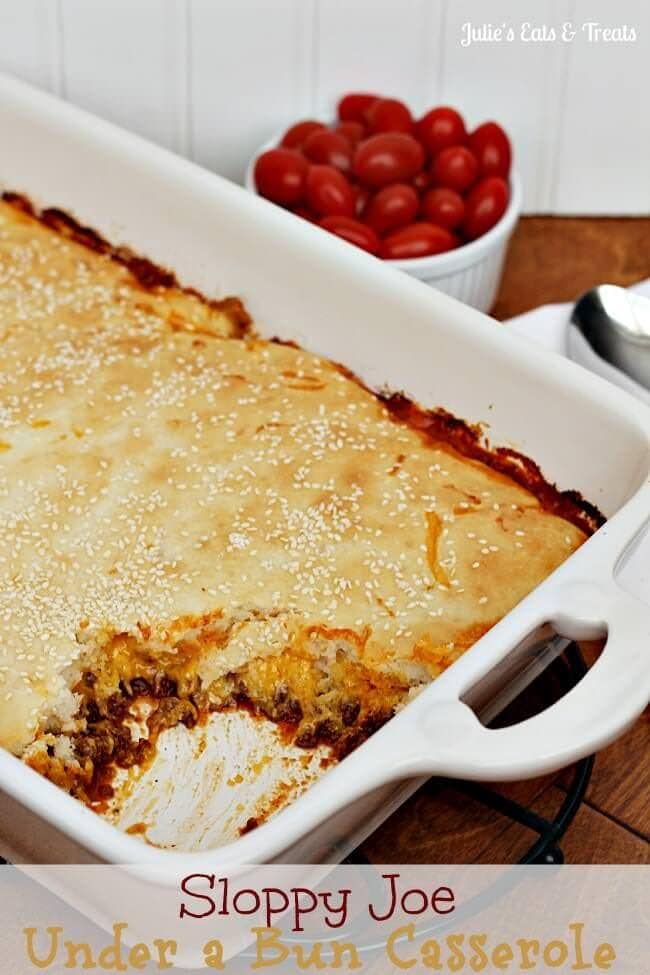 Sloppy Joe Under a Bun Casserole ~ Sloppy Joe Meat hidden under a layer of cheese and topped with a "bun"! 
Thursday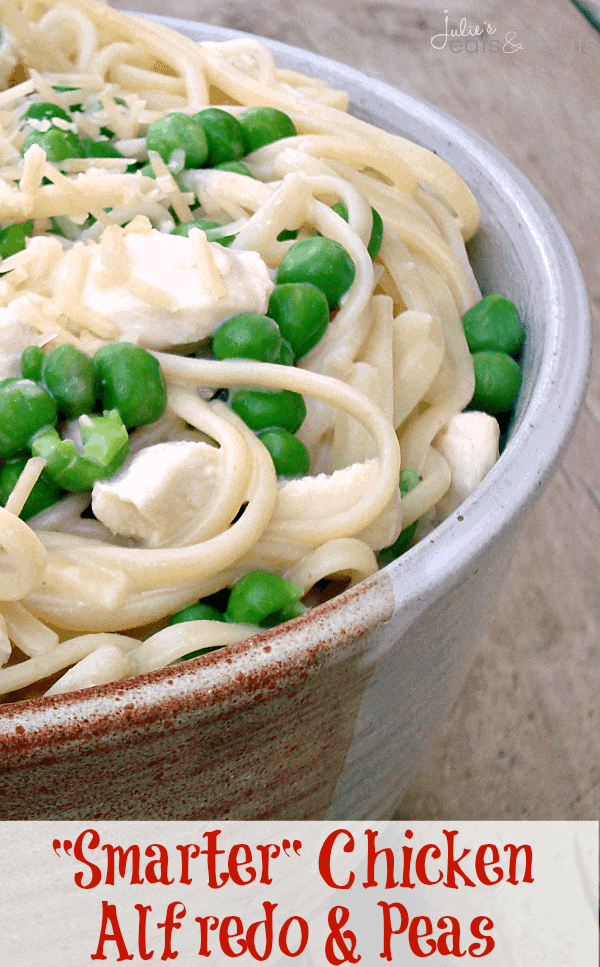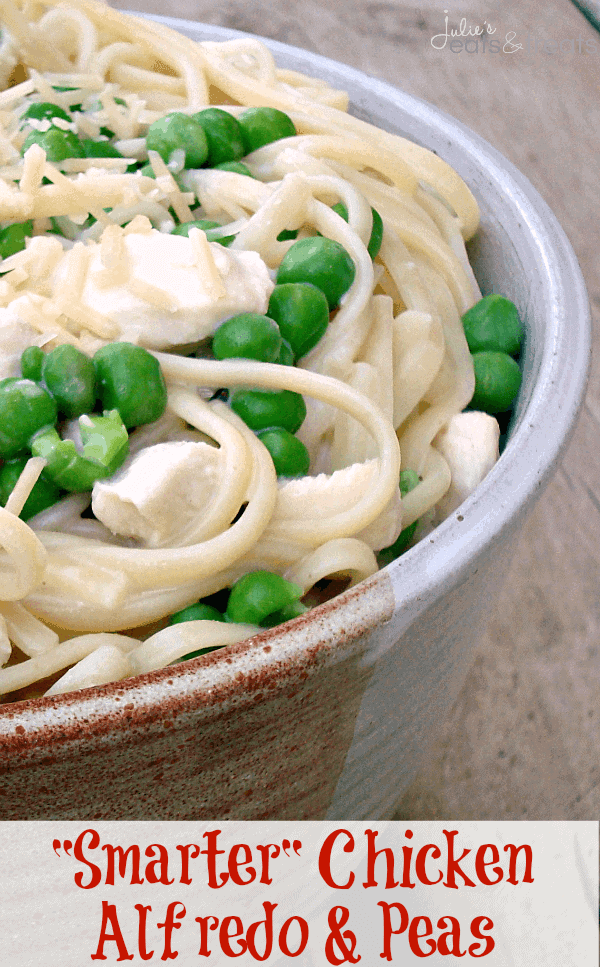 "Smarter" Chicken Alfredo & Peas ~ Lightened up so you won't feel guilty enjoying your favorite Alfredo!
Friday

Zesty Sriracha Shrimp & Quinoa ~ On the Table in 20 minutes and Loaded with Flavor!
Treat
No Bake Thin Mint Cheesecake ~ Easy Fluffy Mint Cheesecake with a Thin Mint Crust!
Saturday
Lunch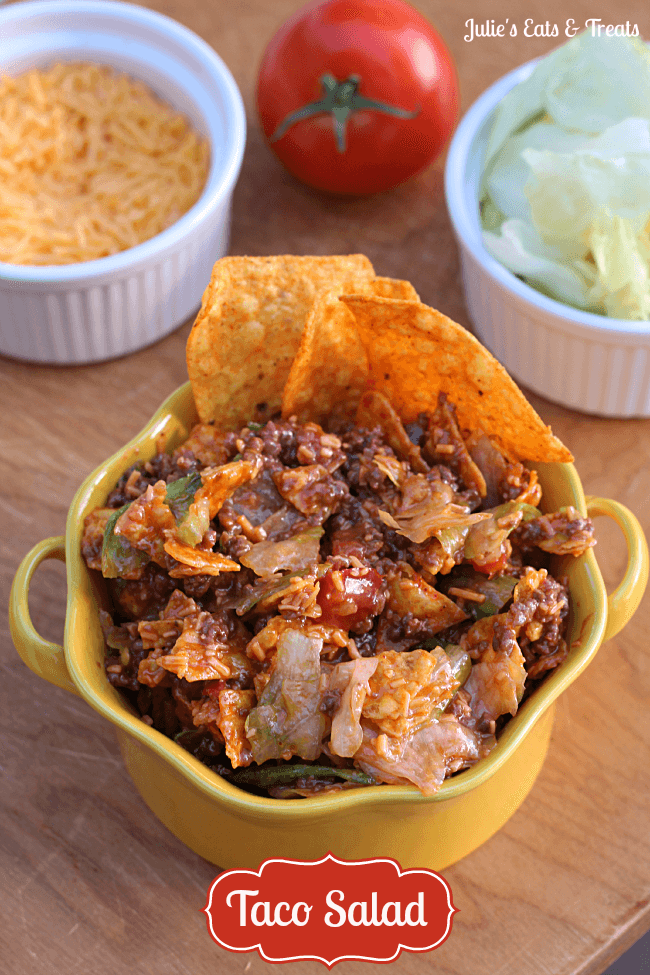 Taco Salad – Loaded with Lettuce, Cheese, Doritos and Hamburger!
Supper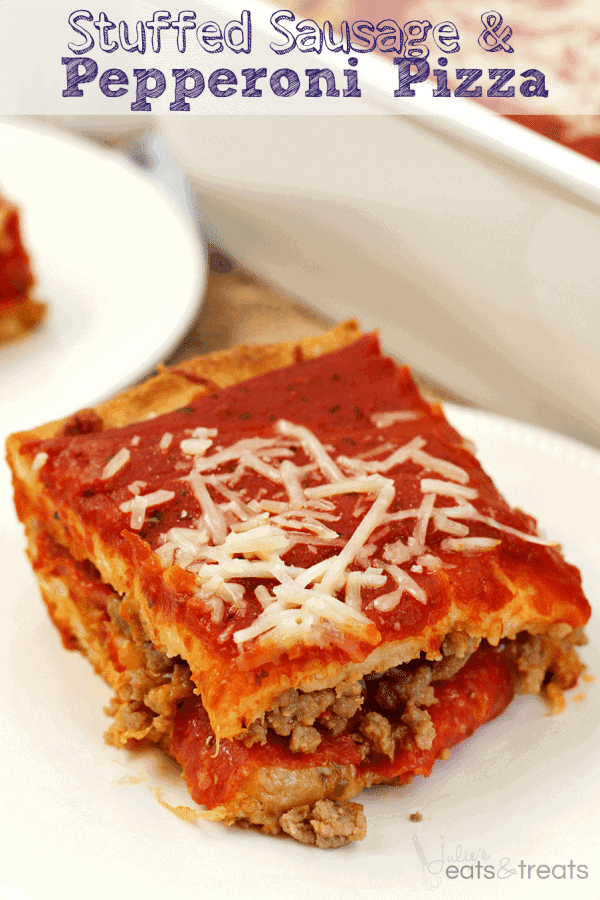 Stuffed Sausage & Pepperoni Pizza ~ Easy Pre-Made Pizza Crusts Stuffed with Cheese, Sausage & Pepperoni! Topped with Pizza Sauce!
Sunday
Breakfast
Samoa Monkey Bread Muffins ~ Biscuits Piled with Coconut, Caramel and Drizzled with Chocolate!
Supper
Spaghetti Pie ~ Hearty Meat Sauce Piled high on a bed of Spaghetti!