Julie's Easy Meal Plans ~ Simple every day meals for the busy family! Simple, Easy & Delicious Recipes!
Be sure to subscribe to my newsletter HERE so you never miss a new recipe!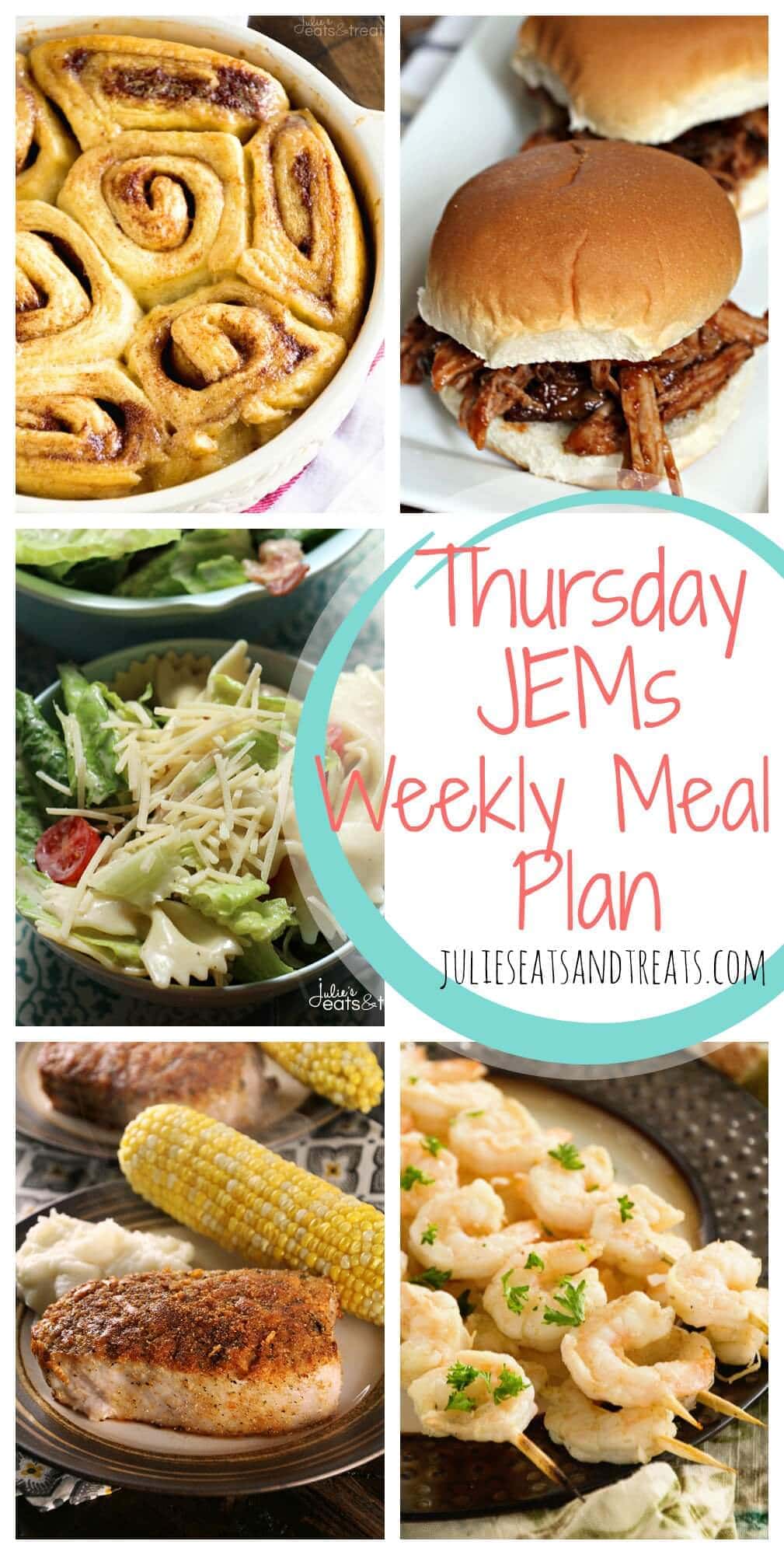 Is this week over yet? I feel like I wish my life away sometimes but this is such a crazy week. It started with Miss K getting the flu Sunday night so I gotta split staying home on Monday with the hubs. This then lead me to believe that I really would like to quit my job and stay home with my girls, but back to work I go! I've had two work meetings which involve working late this week, pictures for the girls Friday morning, my future sis-in-law's bridal shower Saturday morning followed by her bachlorette party that night. See what I mean? I'm looking to a hopefully calm and relaxing week next week that's for sure! When you have crazy weeks like this it's so important to get your menu you plan together so you don't have to stress over meals too!
Monday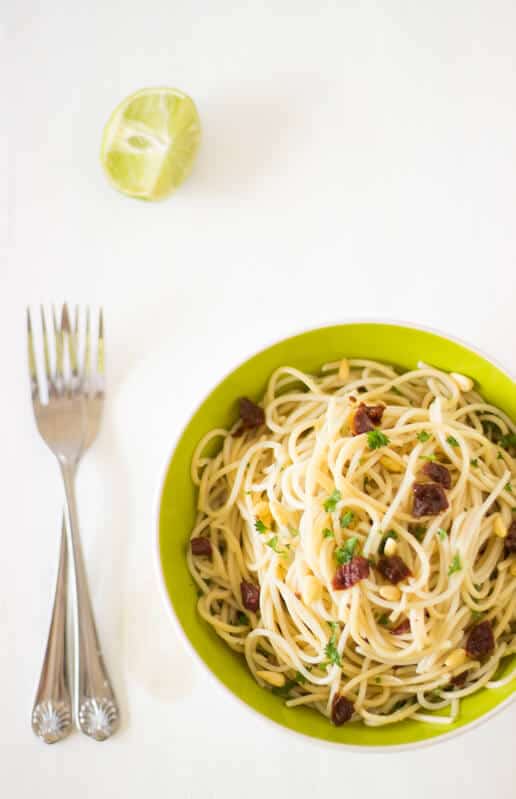 Lemon Garlic Spaghetti with Sundried Tomatoes is an easy side or main dish to prepare for your entire family, loaded with fresh and juicy flavors and textures thanks to the citruses, tomatoes, herbs and pine nuts.
Tuesday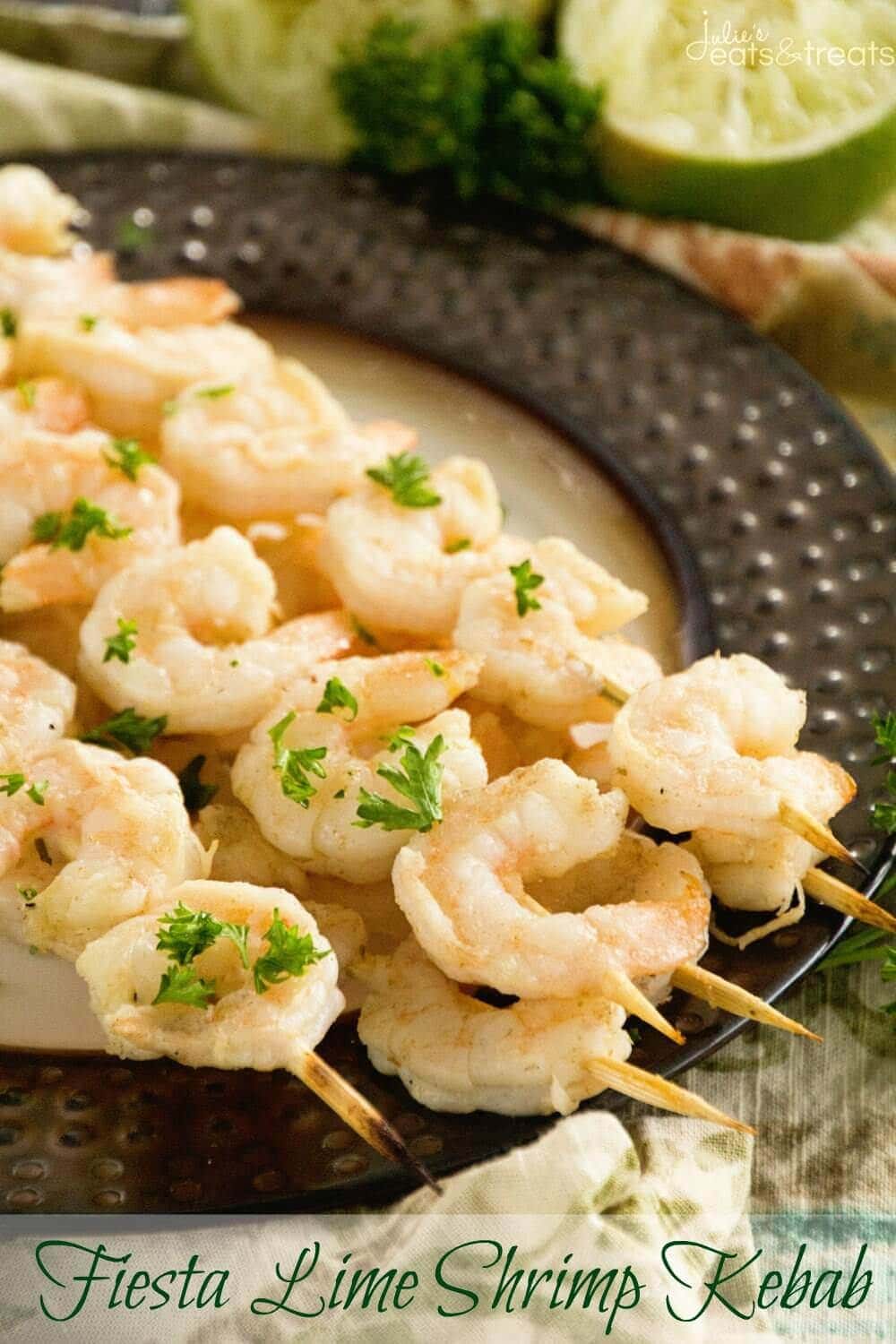 Fiesta Lime Shrimp Kebabs ~ Quick & Easy Recipe! Shrimp Kebabs Marinated in Lime Juice and Seasonings then Grilled to Perfect!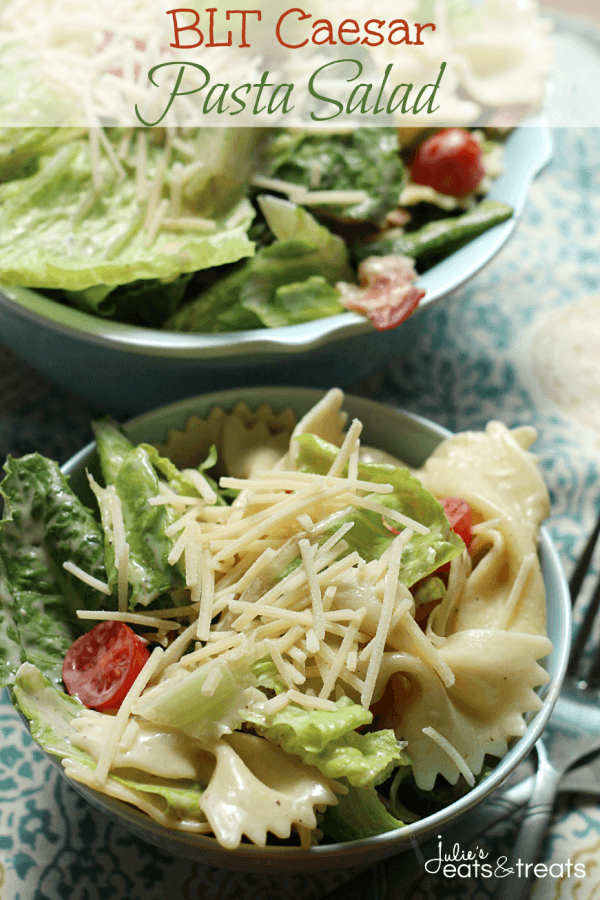 MY OTHER RECIPES
BLT Caesar Pasta Salad ~ Loaded with Romaine, Pasta, Bacon and Tomatoes! Best of Pasta and Lettuce Salads Coming Together!
Wednesday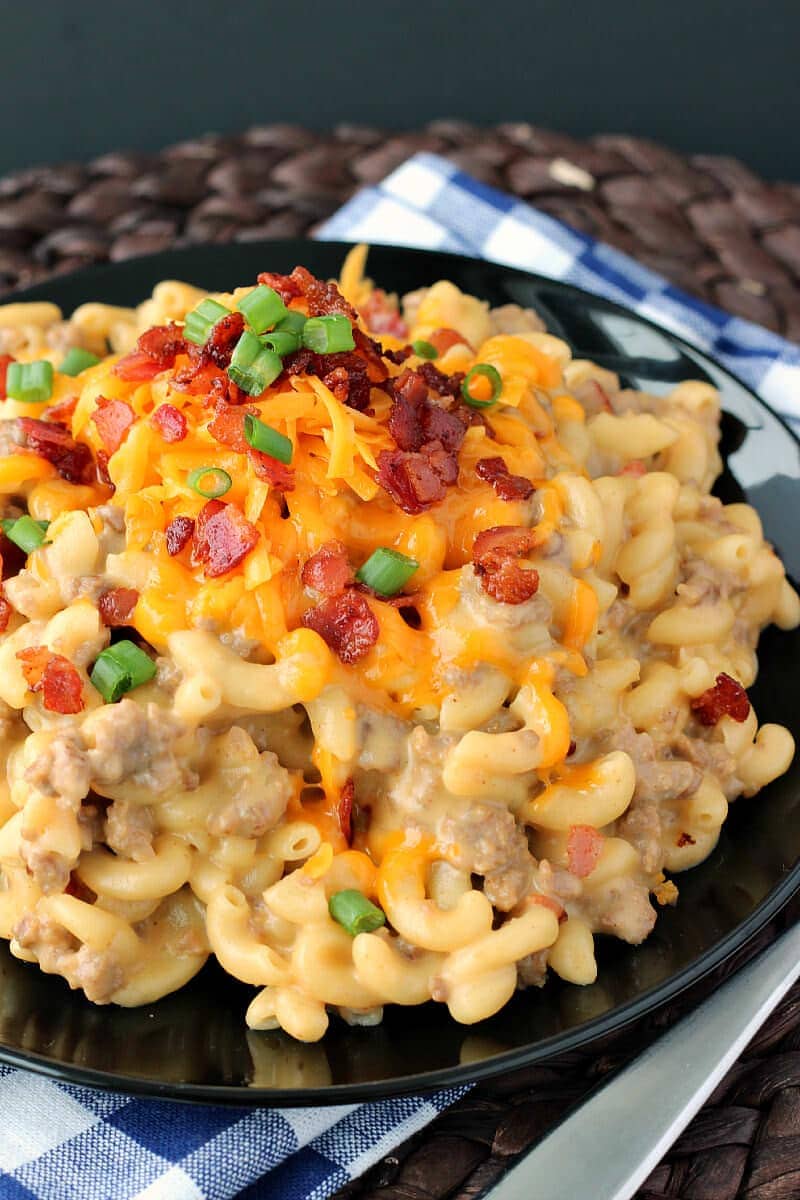 One-Pot Bacon Cheeseburger Mac & Cheese: a super simple weeknight dinner that is hearty and comes together with minimal dishes!
Thursday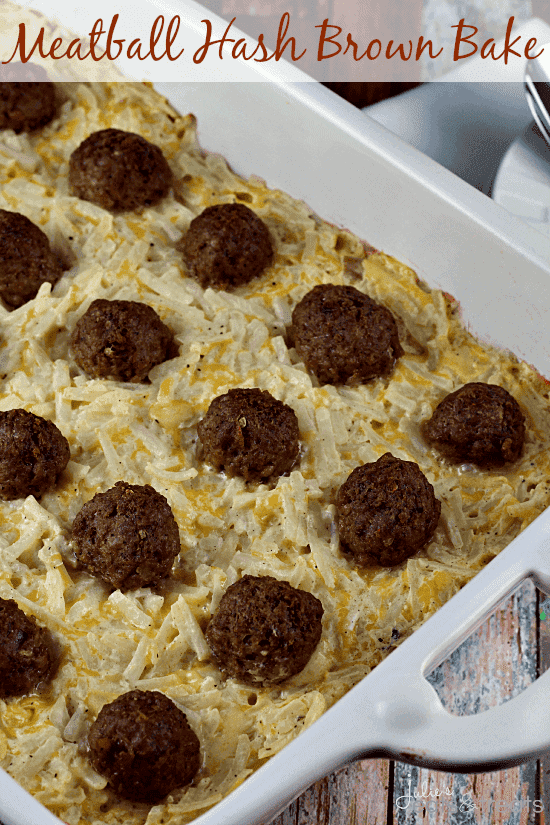 Meatball Hash Brown Bake ~ Cheesy Hash Browns layered with Homemade Meatballs!
Friday
Supper

Mexican Chicken Spaghetti – Spice up your dinner time with this! via www.julieseatsandtreats.com
Treat
Saturday
Lunch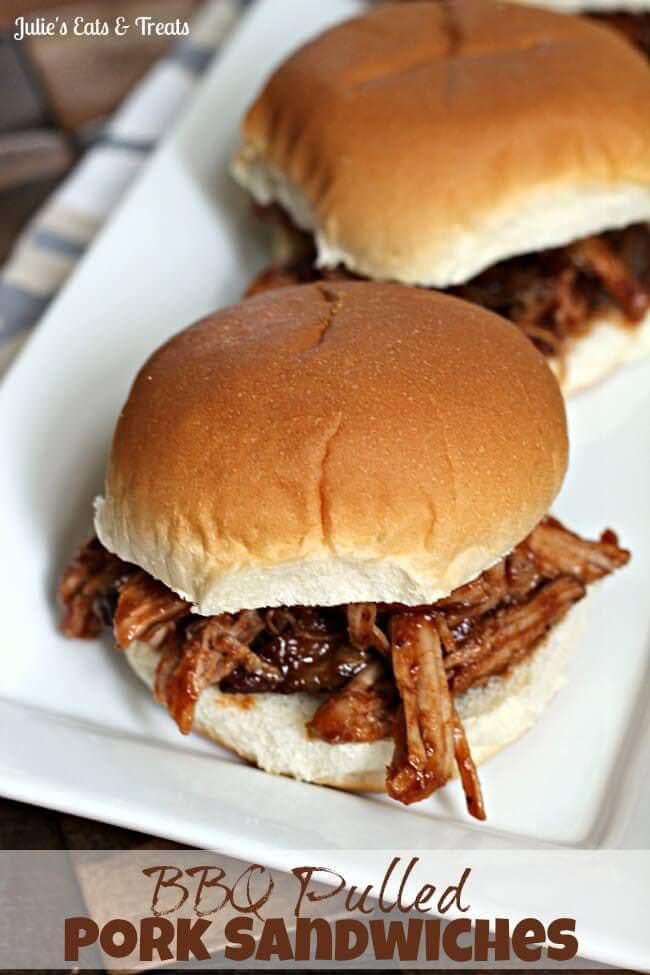 BBQ Pulled Pork Sandwiches ~ Savory smoke flavored pulled pork piled high!
Supper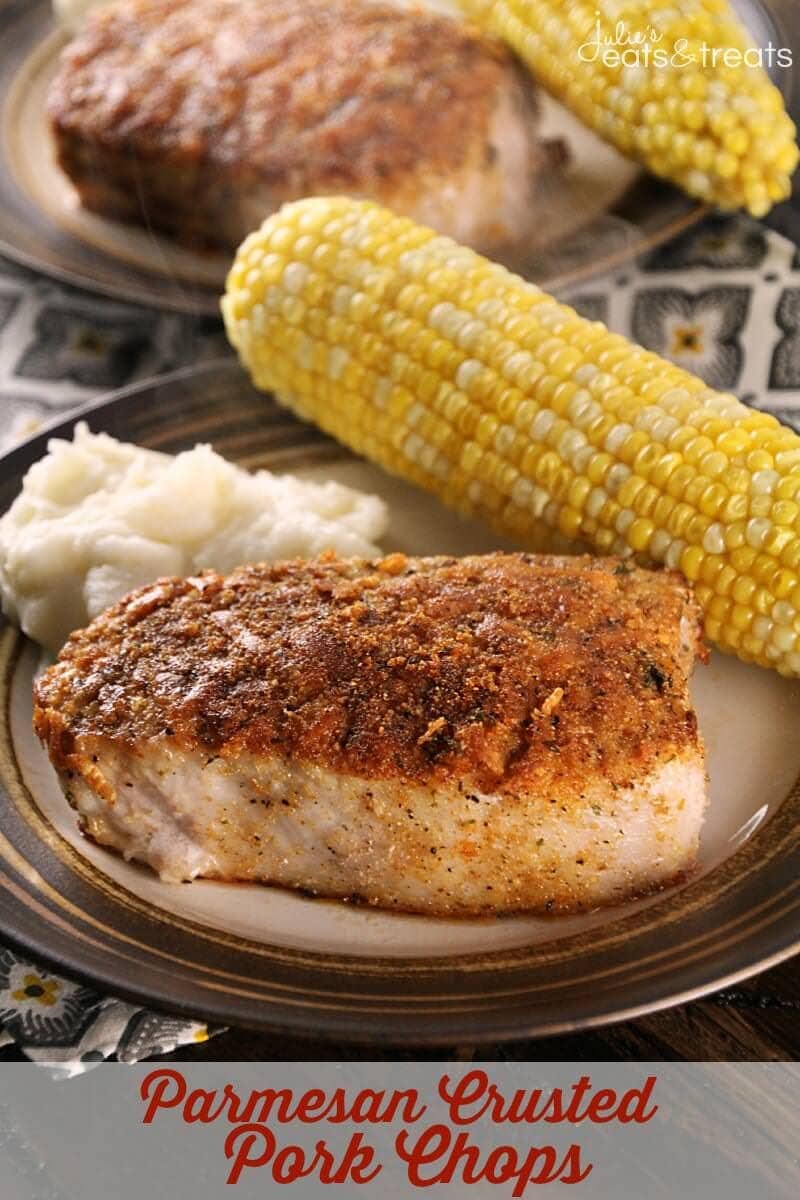 Parmesan Crusted Pork Chops ~ Quick and Easy Pan Fried Pork Chops Coated in a Crunchy Parmesan Coating!
Sunday
Breakfast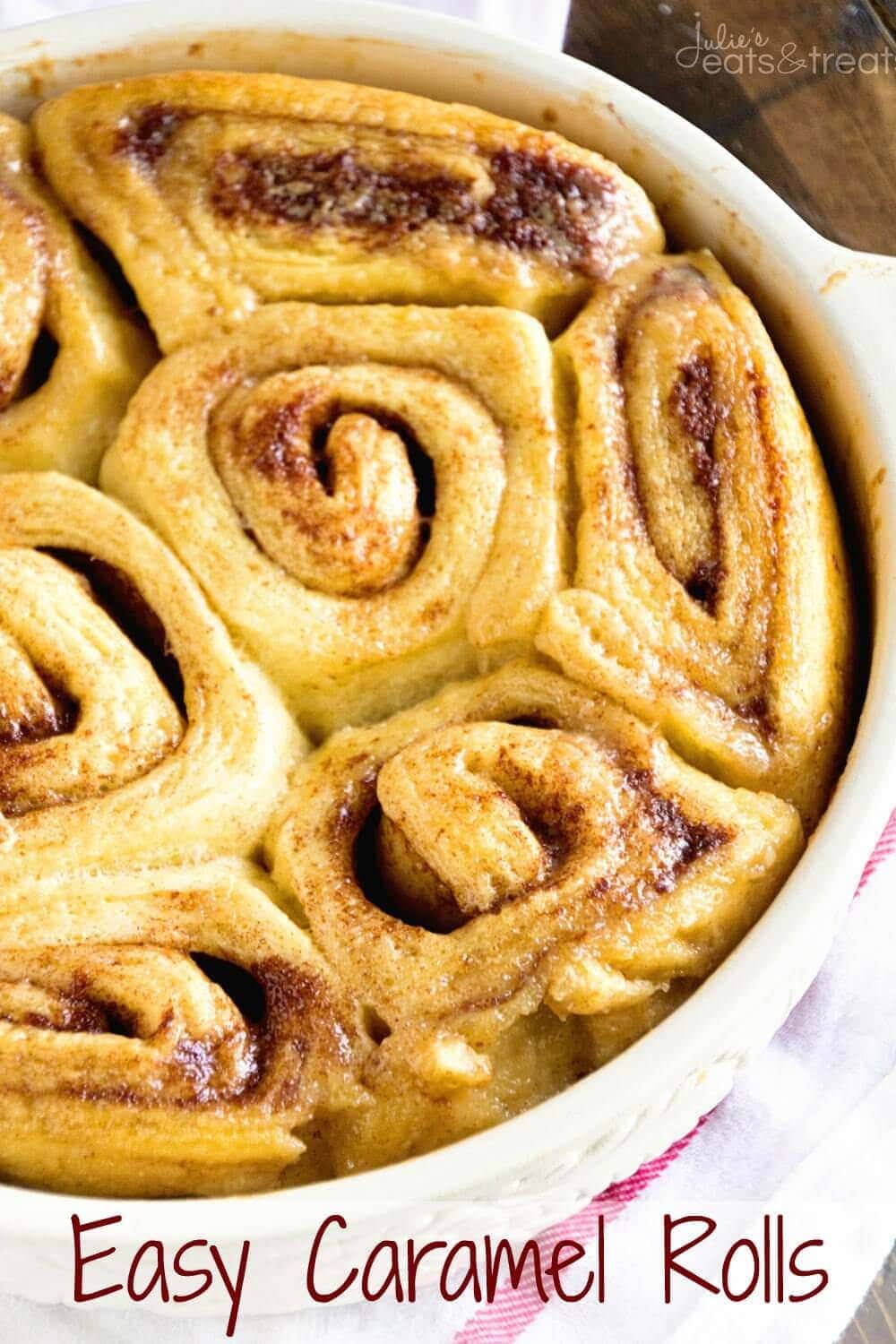 Easy Caramel Rolls ~ Only three ingredients stand between you and gooey caramel rolls! Perfect quick and easy recipe for lazy mornings!
Supper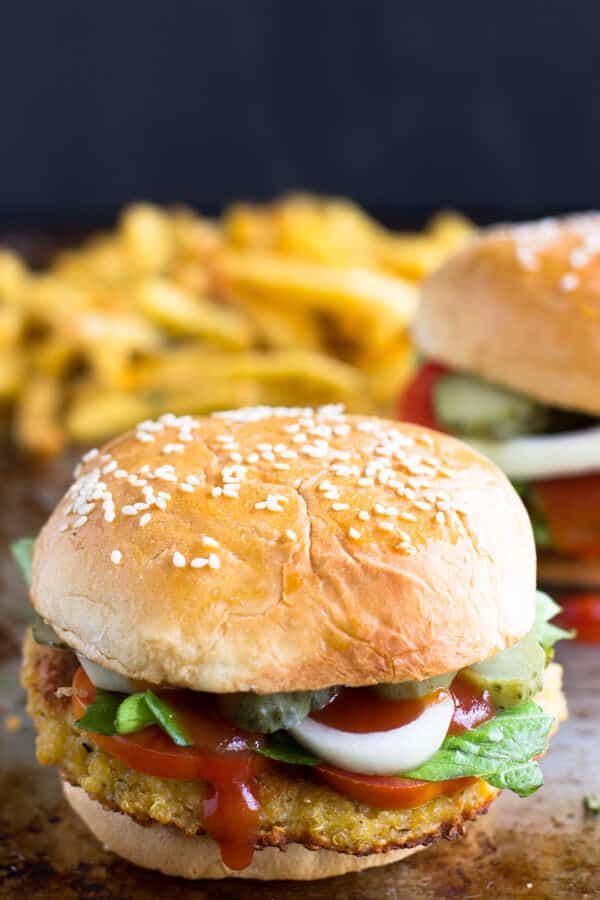 Feta Stuffed Quinoa Burgers ~ Delicious, Easy Gluten Free Quinoa Burgers Stuffed with Feta Cheese and Seasonings!