Julie's Easy Meal Plans ~ Simple every day meals for the busy family! Simple, Easy & Delicious Recipes!
Be sure to subscribe to my newsletter HERE so you never miss a new recipe!
It's my BIRTHDAY weekend this weekend! I'm getting old so it's not quite as exciting as it once was that's for sure. We are headed up to the lake for some rest and fun. I can't wait to just hang out with the family. Maybe I can get my hubs to take me out to eat one night and have my Mom watch the girls!
Other than that we have been busy this week! The hubs is studying to take his driving part of his CDL test next week. I've heard horror stories about it so I'm nervous for him! Hoping he passes and we get that crossed off our list too. Kinzee had her four year pictures. How did that happen?! She is getting to be such a grown up. At other times, such a baby still. I'll take all the snuggles I can get as I know they soon won't want to do that. My favorite part of the morning is laying in bed and snuggling to wake her up! Usually she just tells me she wants Dad. Sigh. Guess she might be a Daddy's girl!
I hope you all have a relaxing and enjoyable weekend!
Monday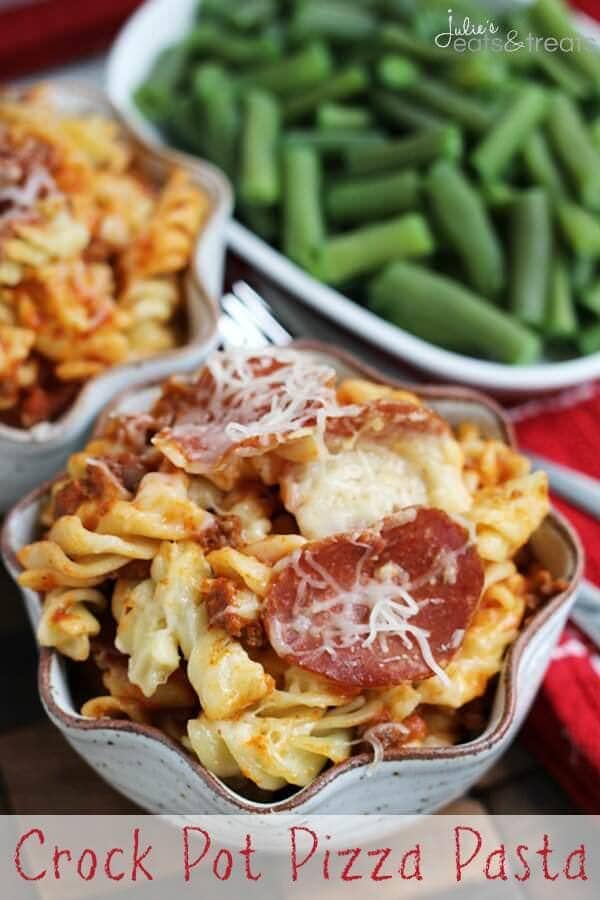 MY OTHER RECIPES
Crock Pot Pizza Pasta ~ Easy Crock Pot Meal Loaded with Pasta, Pizza Sauce, Pepperoni, Hamburger and Cheese!
Tuesday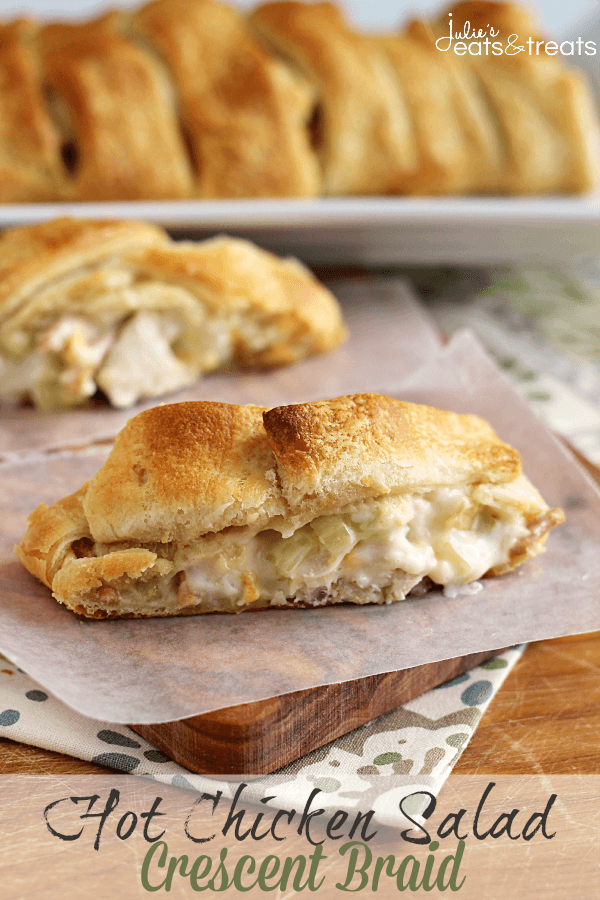 Hot Chicken Salad Crescent Braid ~ Flaky Crescent Rolls Stuffed with Chicken, Celery, Cheese, Almond and Chow Mein Noodles!
Wednesday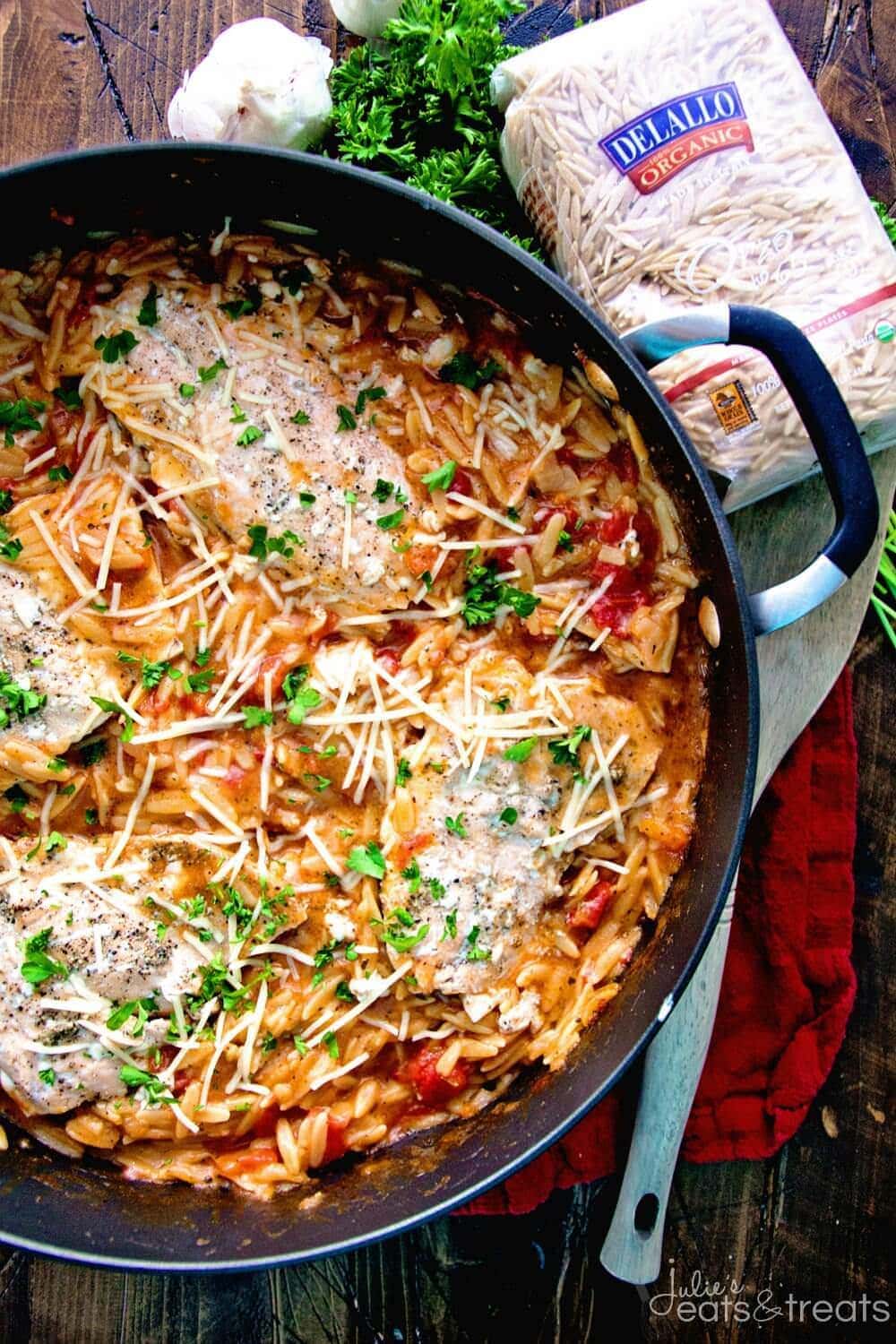 Light Italian One Pot Salmon & Orzo Recipe ~ Quick & Easy One Pot Pasta Dish That is Full of Flavor! Delicious Orzo Pasta, Flavorful Salmon Perfect for an Easy Dinner Recipe!
Thursday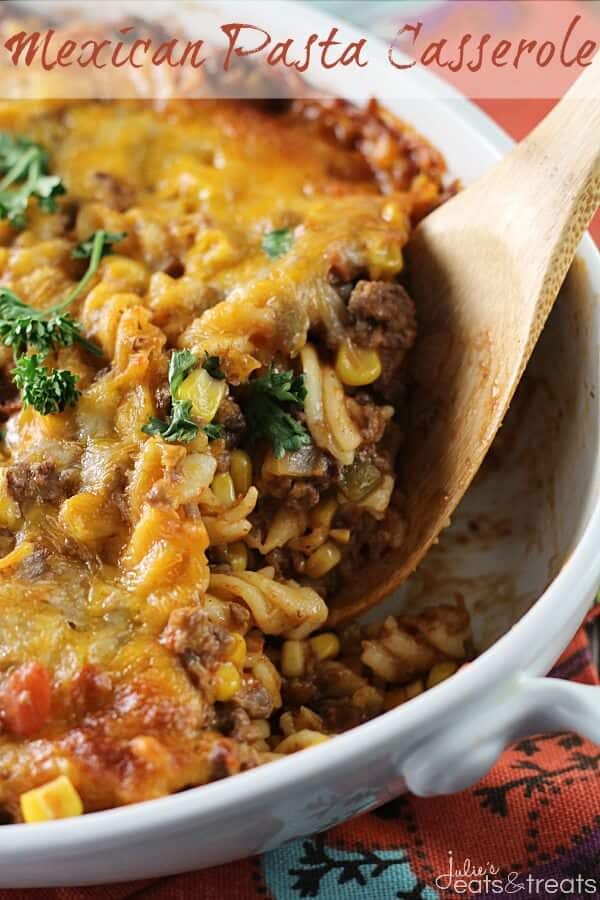 Mexican Pasta Casserole ~ Easy Casserole Loaded with Pasta, Beef, Salsa, Corn and Mexican Cheese!
Friday
Supper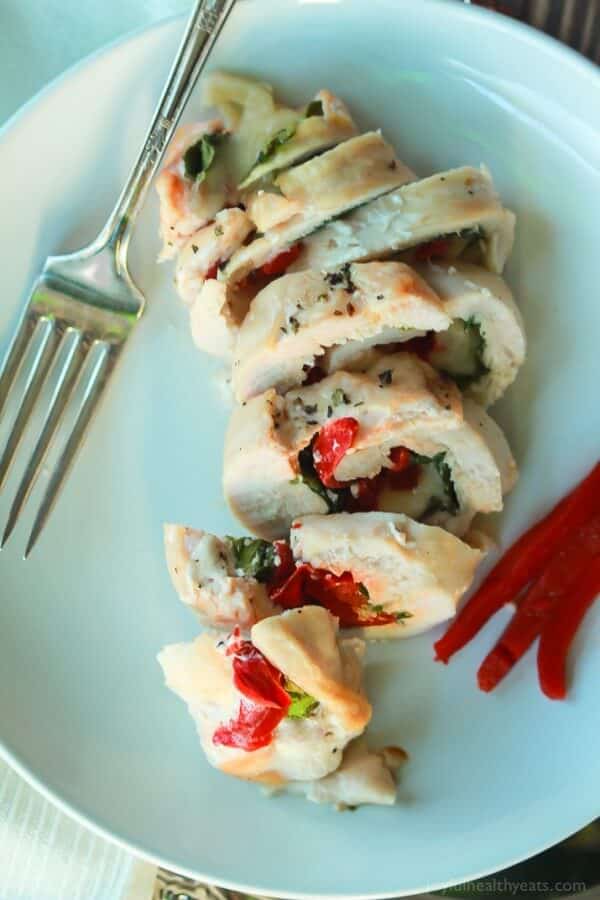 Roasted Red Pepper & Kale Stuffed Chicken Breasts ~ Quick, Easy, Healthy Meal the whole family will enjoy! Chicken Breasts Stuffed with Mozzarella, Roasted Red Peppers and Kale!
Treat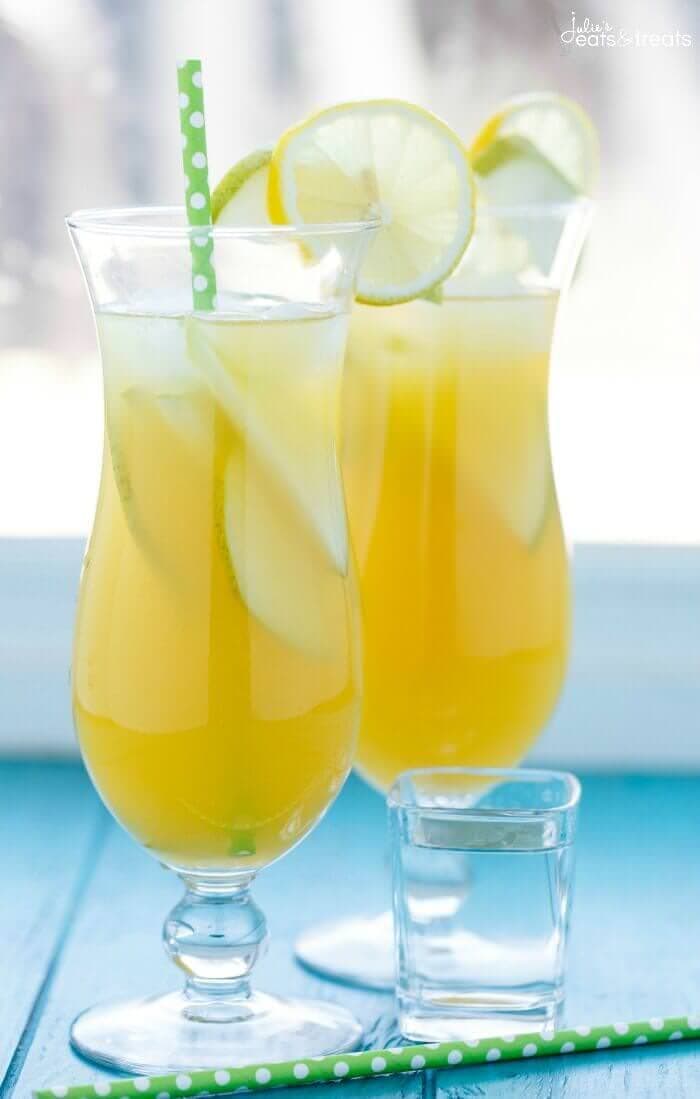 Pineapple Fruit Cocktail Drink Recipe ~ A blend of pineapple, apple, and orange juice are the stars of the show with this pineapple fruit cocktail. Served with sliced pear and the optional rum which are also refreshing for the summer!
Saturday
Lunch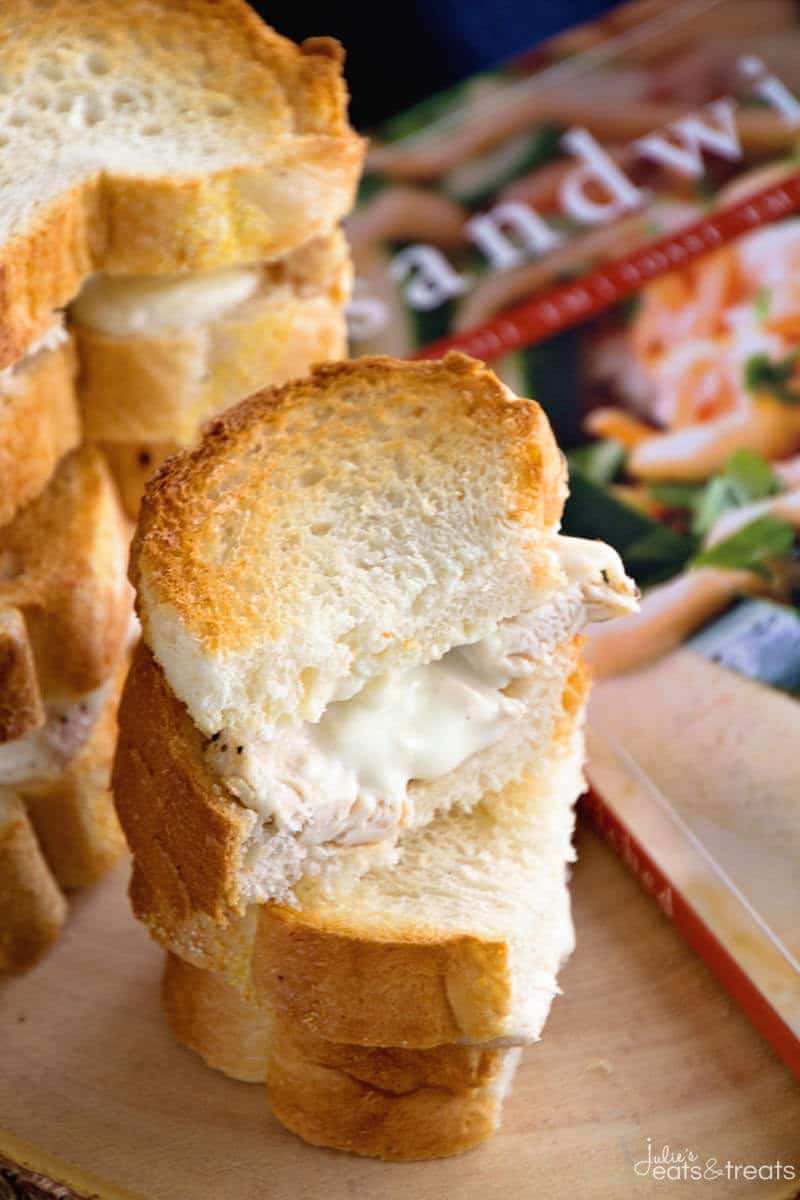 Chicken Alfredo Sandwich Recipe ~ Delicious, Seasoned Chicken Smothered in Homemade Alfredo Sauce then Toasted to Perfection! Quick, Easy and Delicious Dinner or Lunch!
Supper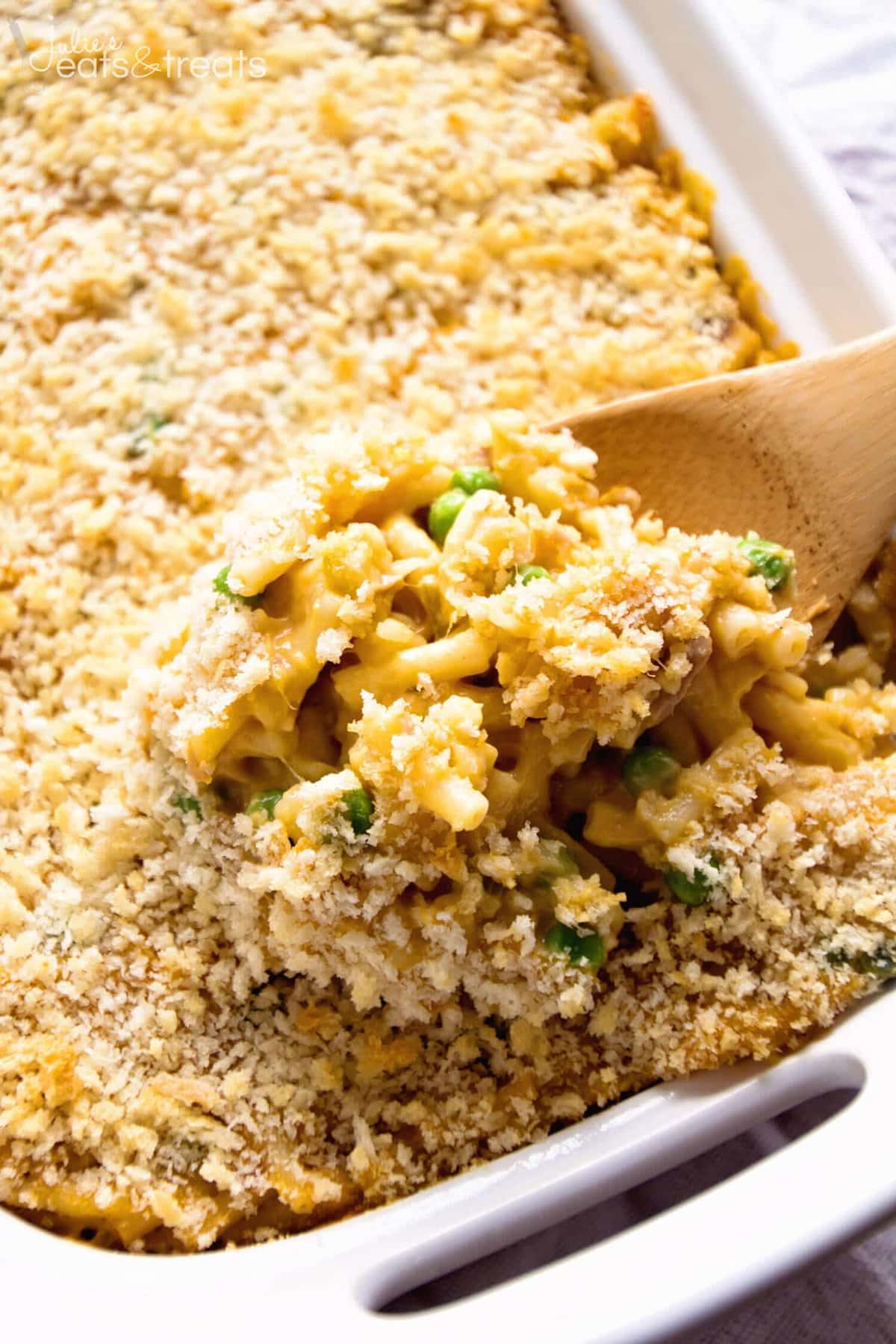 Tuna Macaroni Casserole Recipe ~ Traditional, Comforting Casserole From Grandma's Recipe Box! The Kids Will Love This Dressed Up Mac & Cheese Casserole Recipe!
Sunday
Breakfast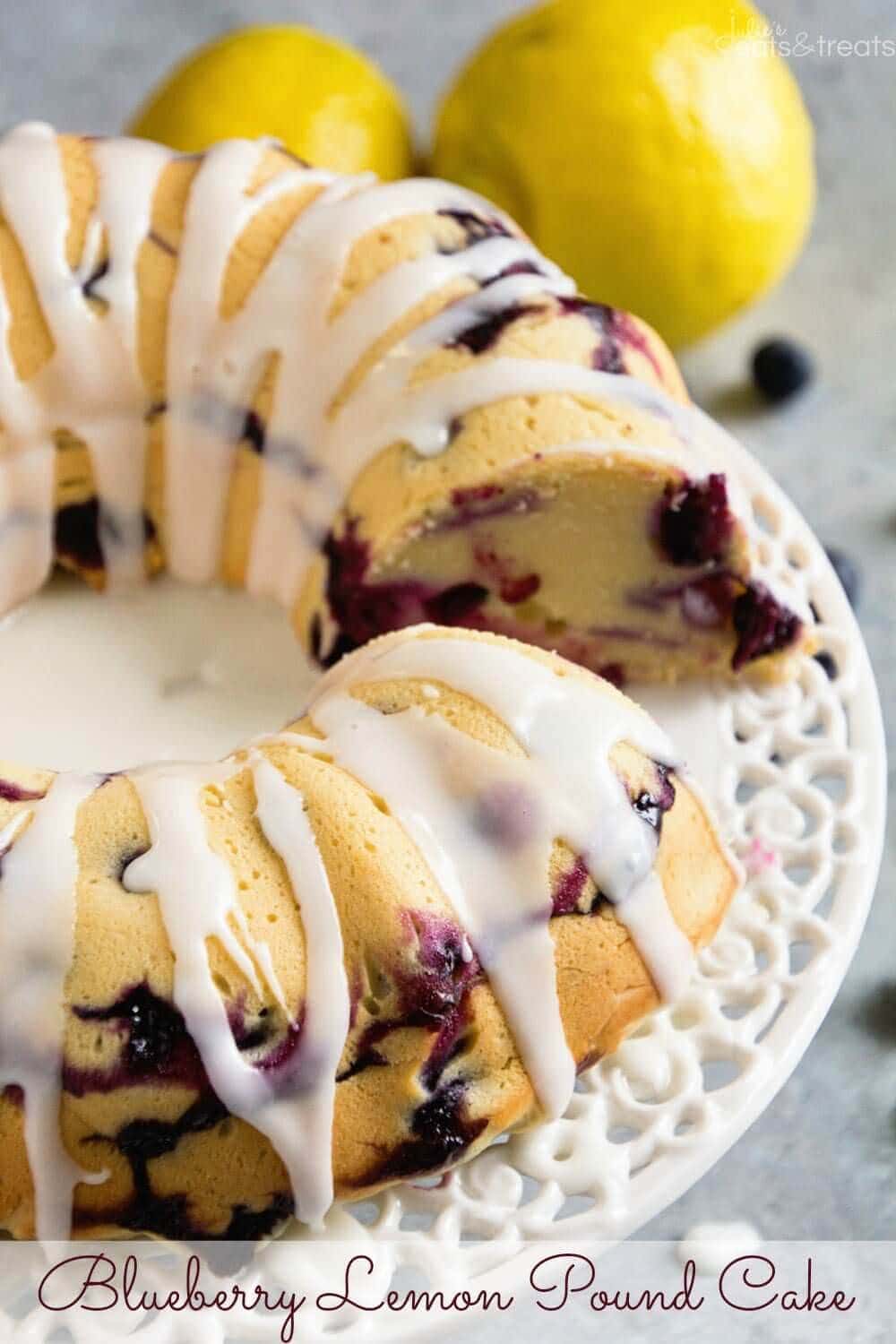 Blueberry Lemon Pound Cake ~ Moist, Delicious Pound Cake Recipe Packed with Fresh Blueberries!
Supper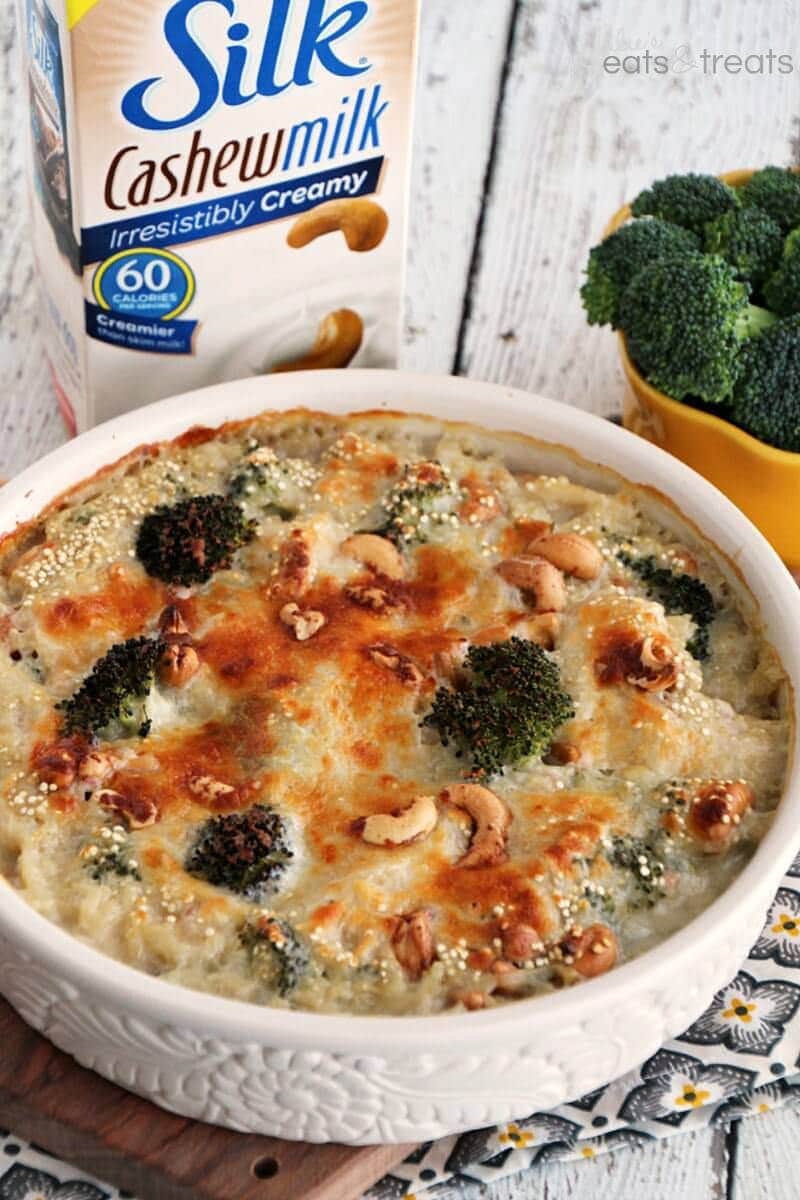 Light Cashew Chicken Quinoa Bake ~ Comforting Casserole Stuffed with Broccoli, Chicken, Quinoa, Water Chestnuts, Cashews in a Light Cream Sauce and Topped with Cheese!