Julie's Easy Meal Plans ~ Simple every day meals for the busy family! Simple, Easy & Delicious Recipes!
Be sure to subscribe to my newsletter HERE so you never miss a new recipe!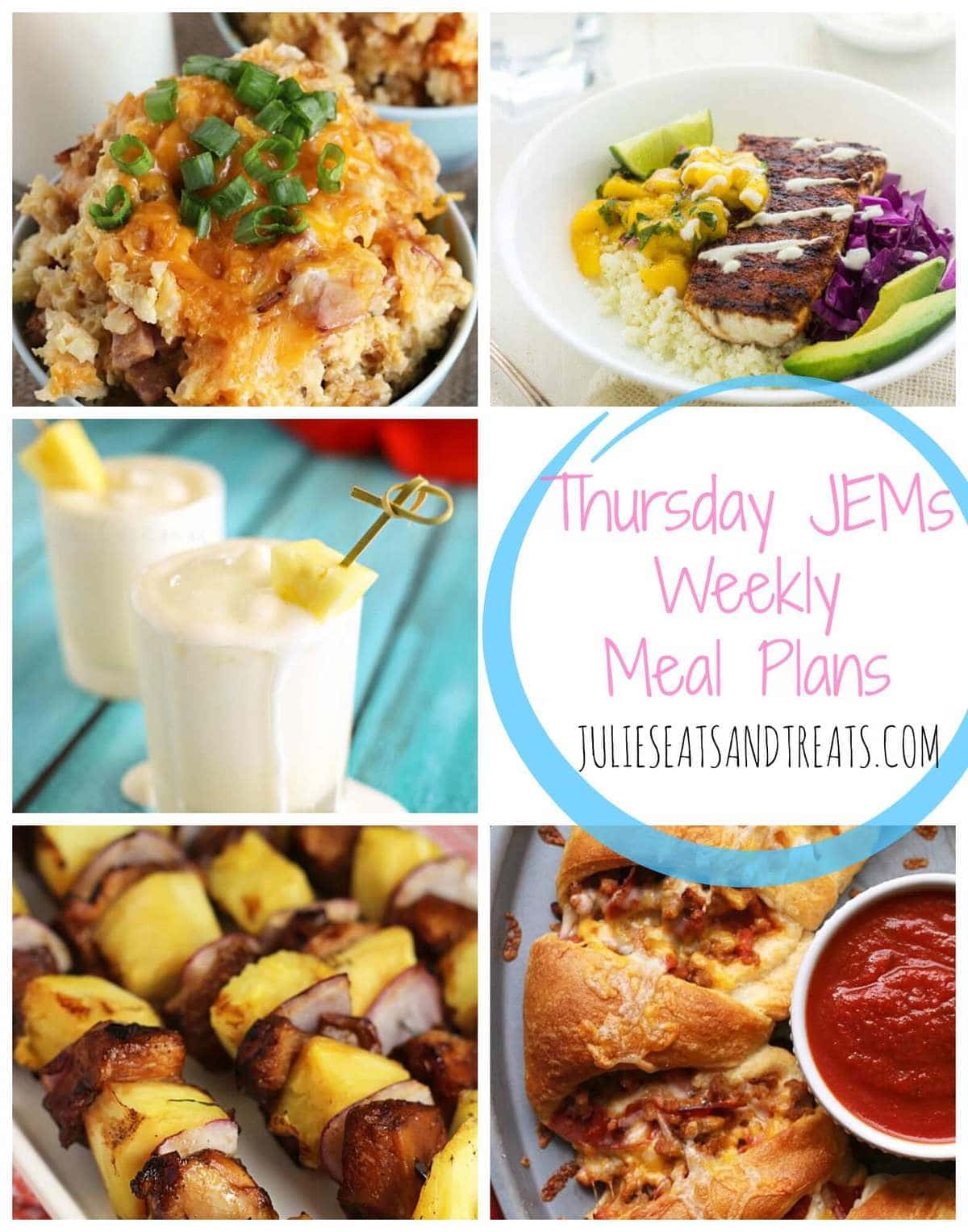 Sometimes things are exciting around our house in weird unplanned ways. Take for example, tonight. We were just sitting down to eat dinner and the hubs goes, "Uhhhhh there's two cars in the driveway, the one guy got in the second car and left his car here." So now we are left with a random car in the driveway with plates from a different state. What to do? So we called the police to come check it out. They rummaged around the car and found the name of the owner on the registration, typed the last name into their database and found the same last night at a residence in the same area that we live so off they went to try and figure out if they knew who's car it was. Low and behold it was here son's car and this friends dropped it off at the wrong house. End of the excitement. The poor guy felt so bad! Nothing to feel bad about dude, it entertained us for a few hours since we are lame married people that rarely get out!
What's this got to do with this awesome menu plan?
Nada. Nothing. Zilch.
It was purely for your entertainment.
Your welcome!

MY OTHER RECIPES
Now go enjoy the meal plan!
Monday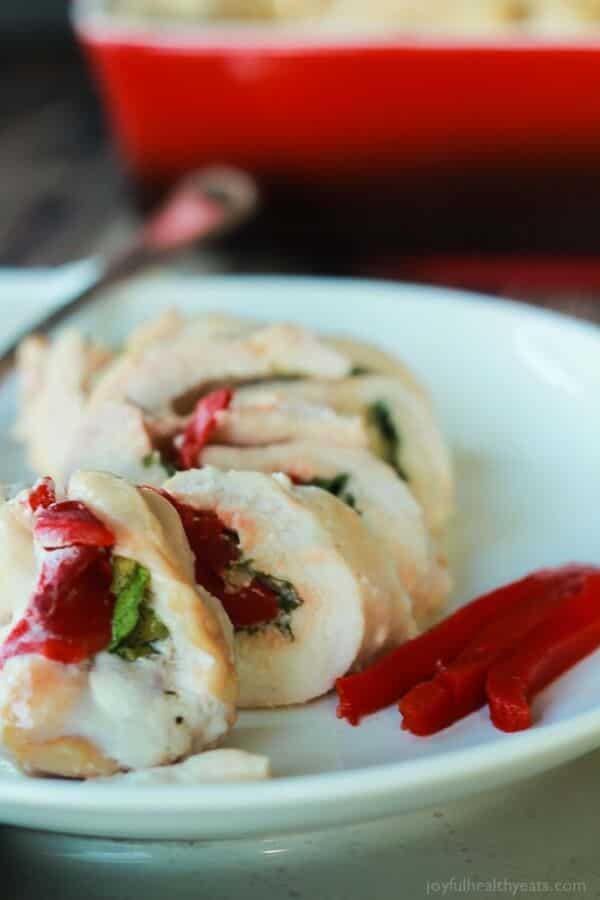 Roasted Red Pepper & Kale Stuffed Chicken Breasts ~ Quick, Easy, Healthy Meal the whole family will enjoy! Chicken Breasts Stuffed with Mozzarella, Roasted Red Peppers and Kale!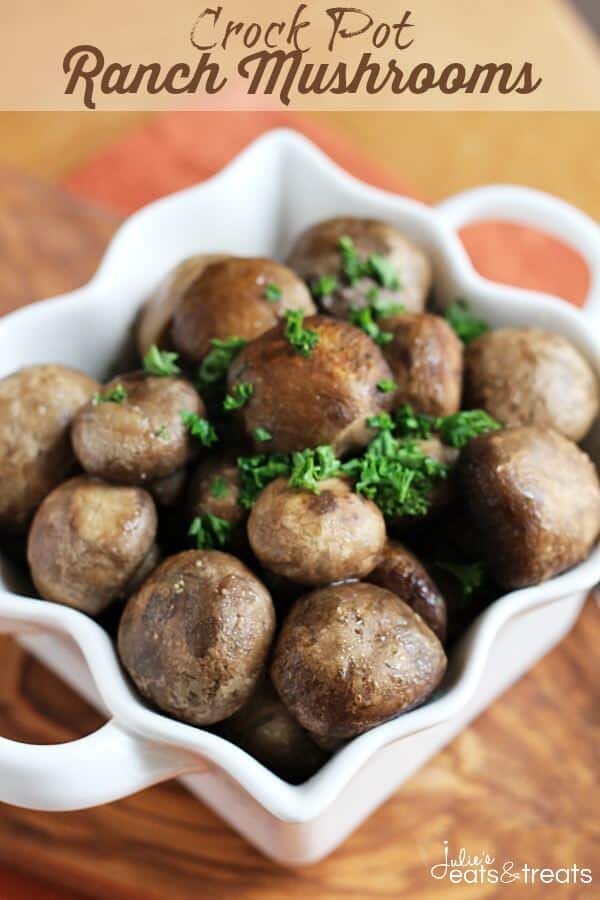 Crock Pot Ranch Mushrooms ~ Easy Appetizer to Please a Crowd! Mushrooms Loaded in a Ranch Butter!
Cauliflower Rice Fish Taco Bowl ~ A quick and easy, weeknight dinner – gone healthy! The classic flavors of fish tacos over gluten free cauliflower rice!

Wednesday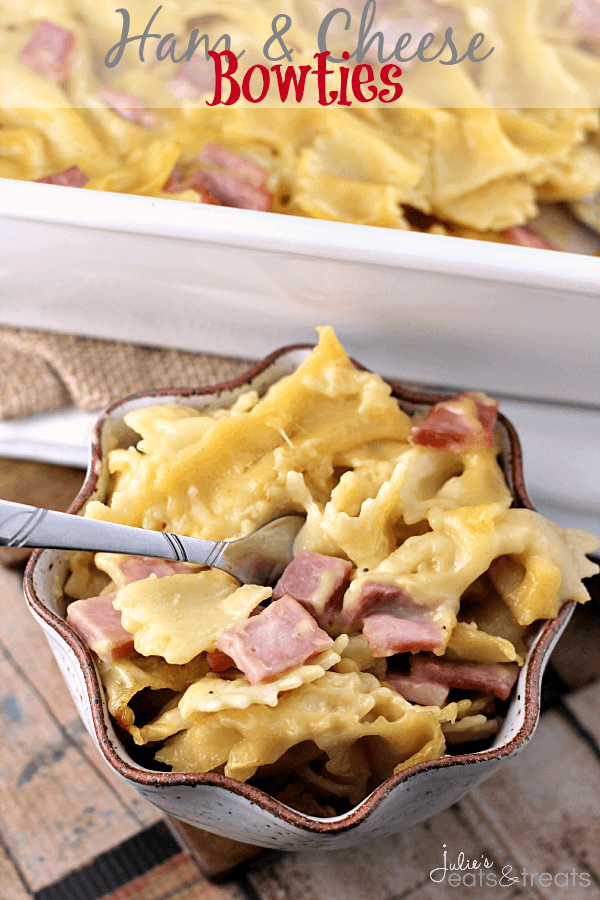 Ham & Cheese Bowties ~ Comforting Casserole Loaded with Pasta, Ham and Cheese!
Thursday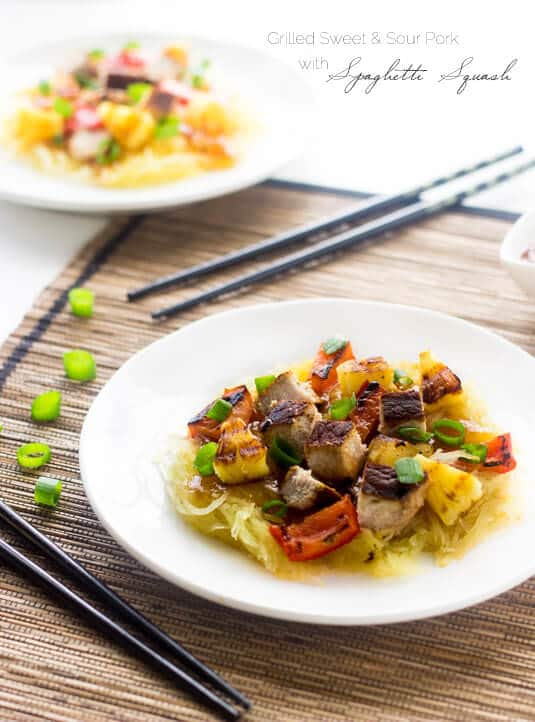 Healthy Sweet and Sour Pork ~ This healthy sweet and sour pork uses spaghetti squash in place of noodles, and is grilled not fried! It's quick, easy and delicious!
Friday
3-Meat Pizza Ring ~ Flaky Crescent Rolls Stuffed with Three Meats and topped with Cheese! The Perfect Quick & Easy Weeknight Dinner or Game Day Treat!

Treat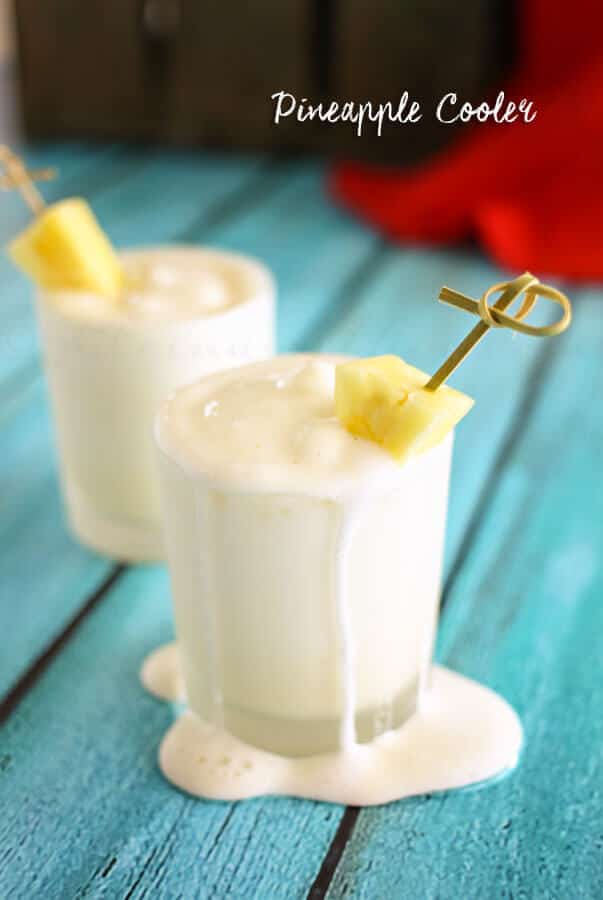 Pineapple Cooler ~ Cool, Sweet & Creamy Dessert Drink Recipe Perfect for Hot Summer Days!
Saturday
Lunch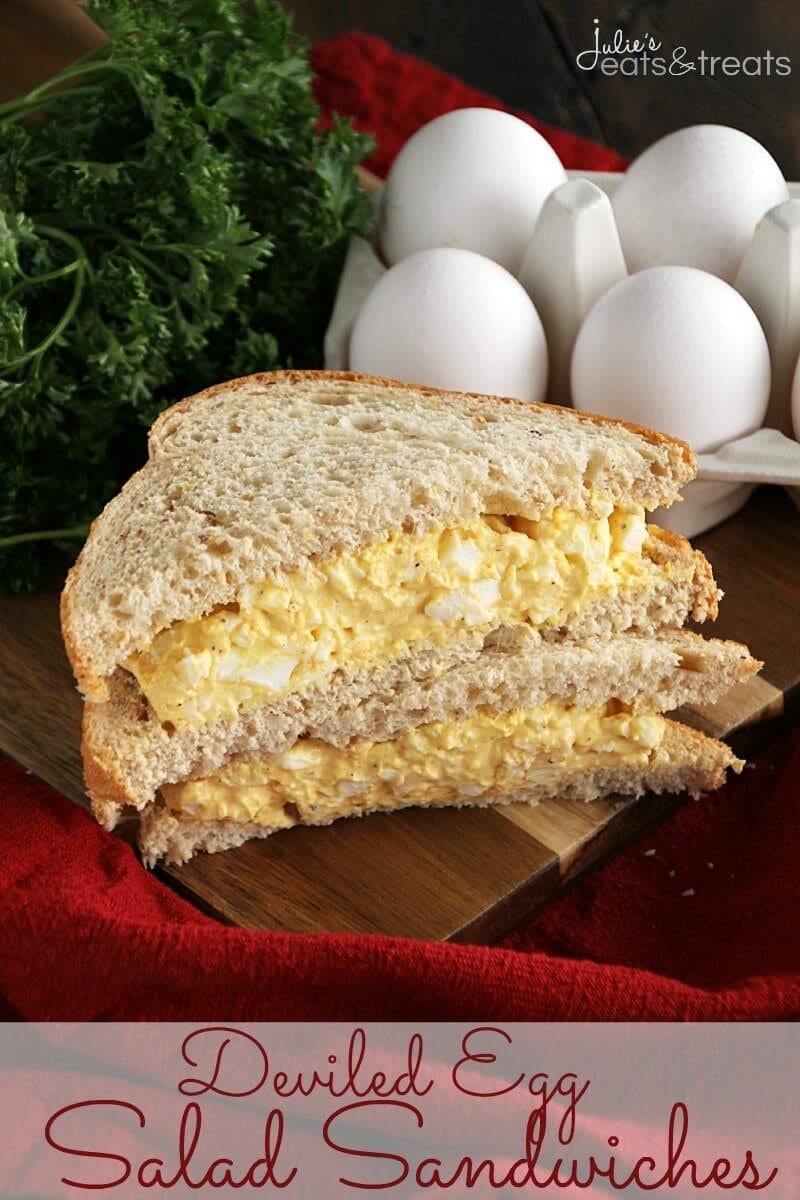 Deviled Egg Salad Sandwiches ~ Your Holiday Favorite Deviled Eggs Piled onto a Bun! Perfect Recipe for a Quick and Easy Lunch!
Pineapple Chicken Kabob ~ Quick and Easy Marinated Kabobs that are the Perfect Combination of Sweet and Tangy!

Sunday
Breakfast
Crock Pot Tater Tot Egg Bake ~ Overnight Crock Pot Egg Bake Stuffed with Tater Tots, Canadian Bacon, Eggs & Cheese!

Supper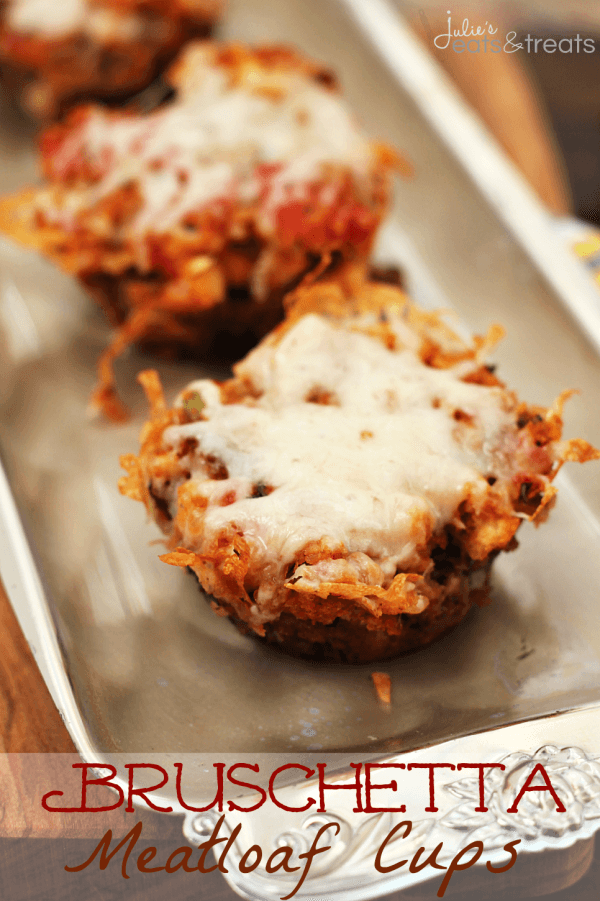 Bruschetta Meatloaf Cups ~ Meatloaf loaded with Stuffing Mix, Diced Tomatoes, Cheese & Garlic!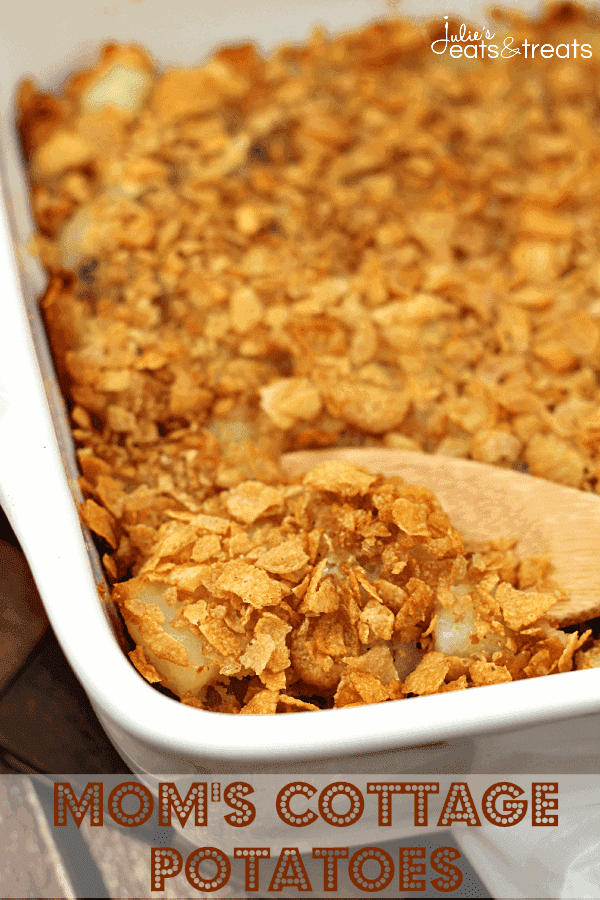 Mom's Cottage Potatoes ~ An Old Family Favorite! Homemade Potato Casserole Loaded with Potatoes & Cheese!