Julie's Easy Meal Plans ~ Simple every day meals for the busy family! Simple, Easy & Delicious Recipes!
Be sure to subscribe to my newsletter HERE so you never miss a new recipe!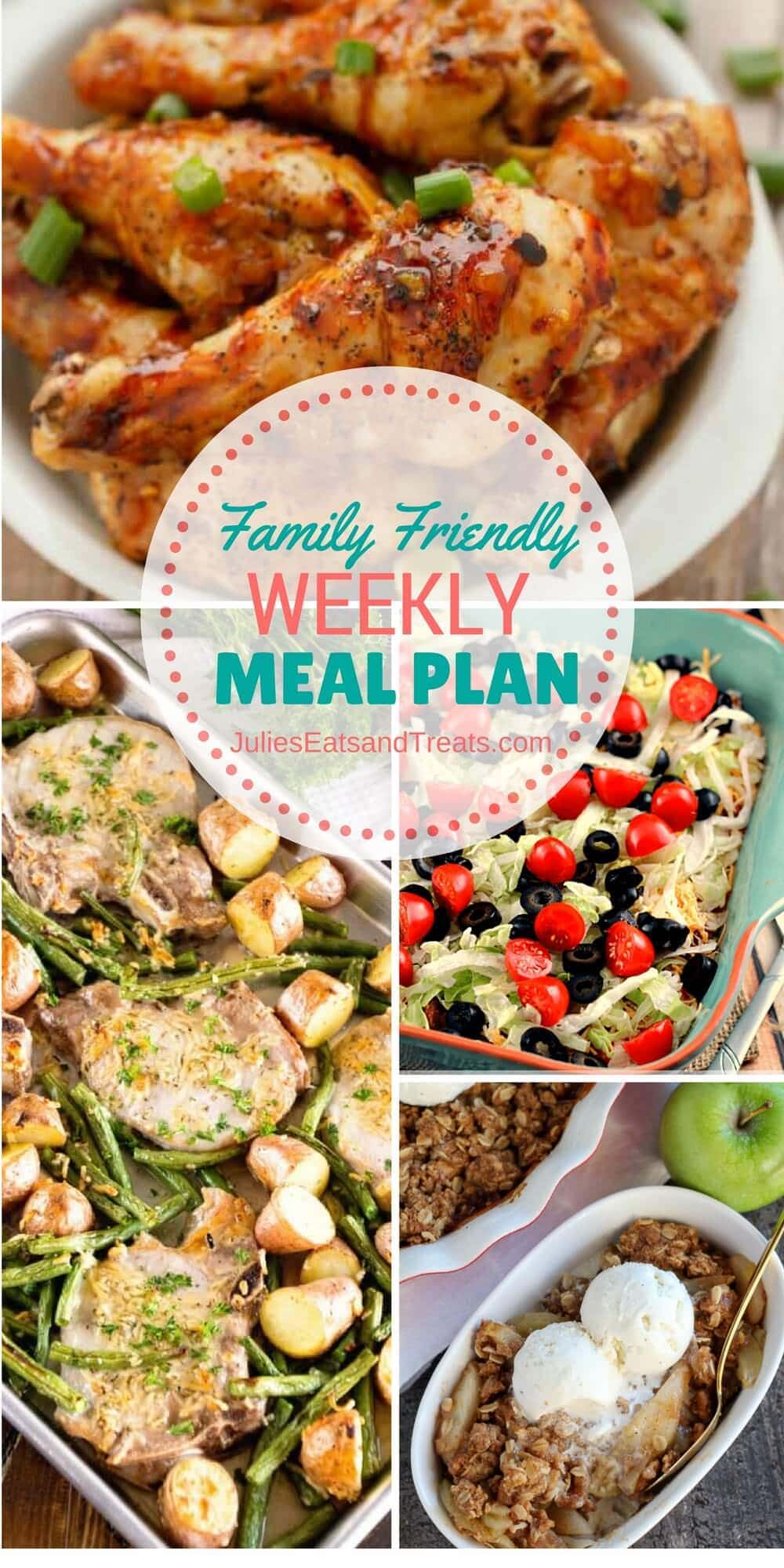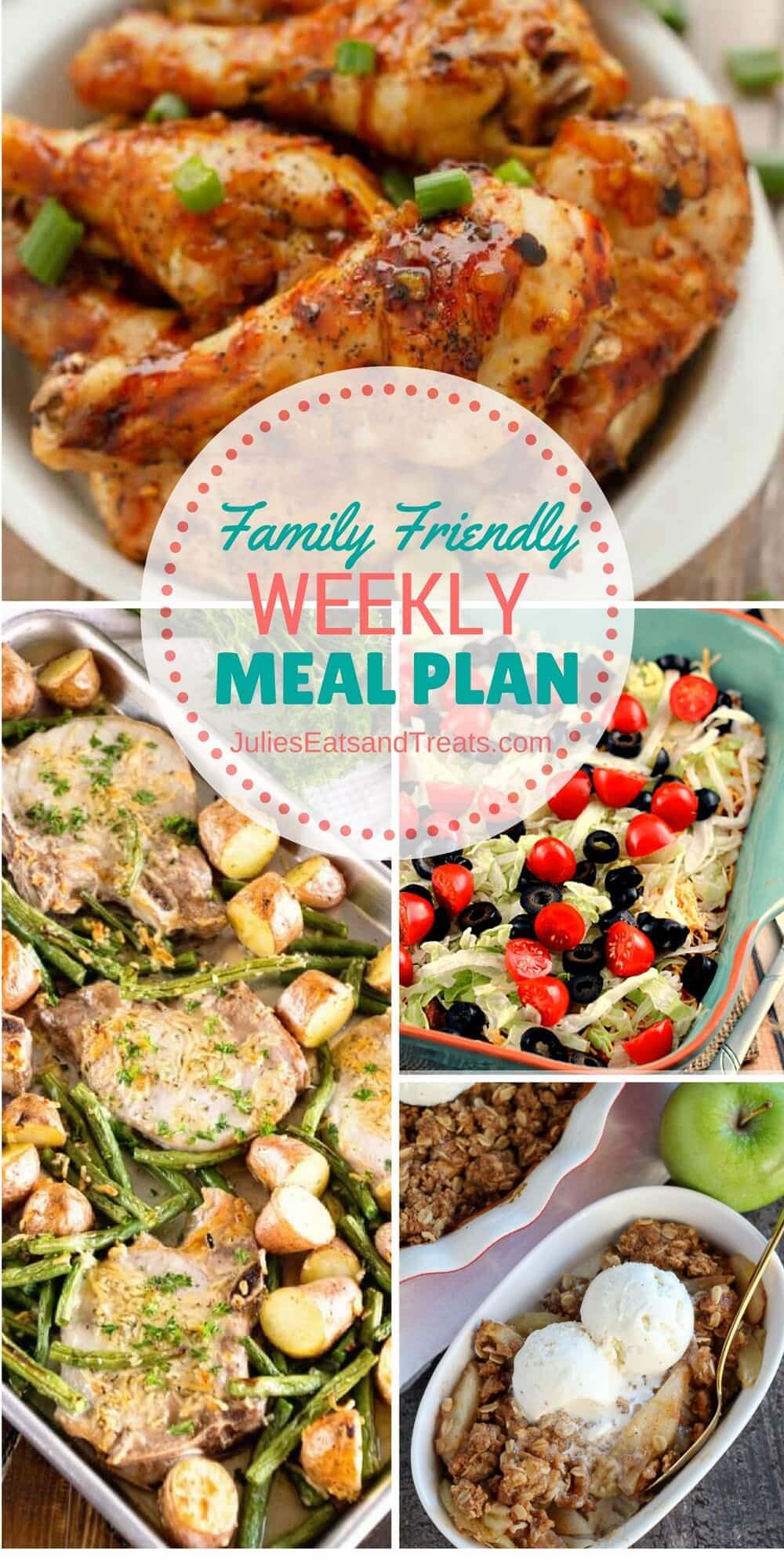 The leaves are starting to turn and fall. The mornings are crisp. Tractors are out and about in the fields. Football has started.
It's FALL people! I love this season if I totally forget what comes after that. At least half the winter I'll be snuggled up with a baby this winter! I'll focus on that!
I got my fall decorations out this week and got started on those. I love decorating for fall way better than Christmas outside because I didn't have to freeze my rear off while doing it! Much, much more enjoyable.

MY OTHER RECIPES
Miss K has been asking when we can carve pumpkins and when Halloween is. She was super upset when she woke up and the decorations were out because it's not Halloween yet. Apparently I'm not allowed to decorate until the actually day. Whoops! Note to self.
She has also declared she is going to be a princess for Halloween with a purple dress. When asked what RyRy should be said an octopus. Don't ask me where she go that one.
If you need me I'll be hunting down a purple princess dress for my little princess!
Monday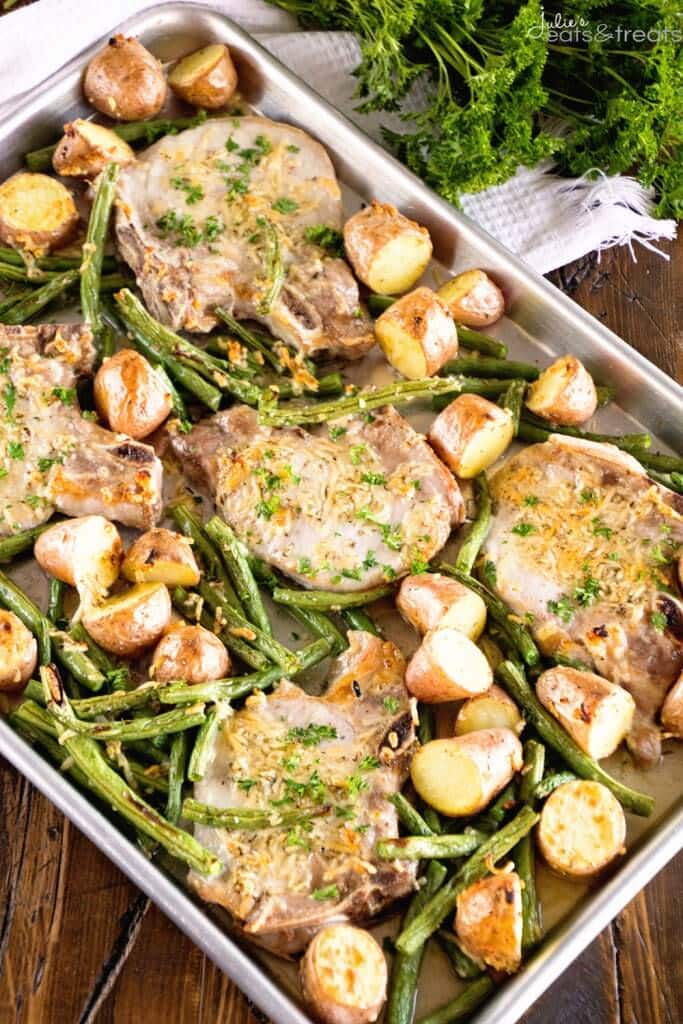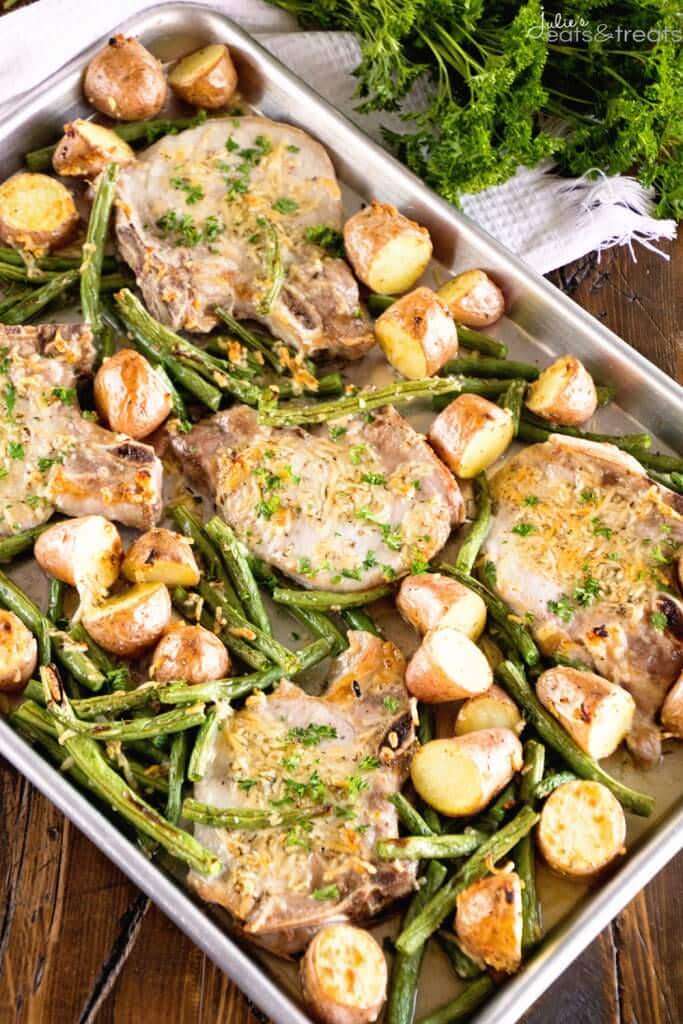 One Pan Parmesan Pork Chops and Veggies Recipe ~ Juicy Pork Chops Baked in the Oven with Potatoes and Veggies Seasoned with Garlic, Thyme and Parmesan! Quick, Healthy, Light Dinner ready in 30 Minutes!
Tuesday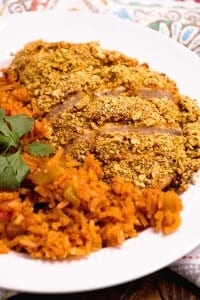 Easy Spanish Rice Recipe ~ Quick, Delicious, Homemade Spanish Rice with Tomatoes, Onion and Chilis!
Wednesday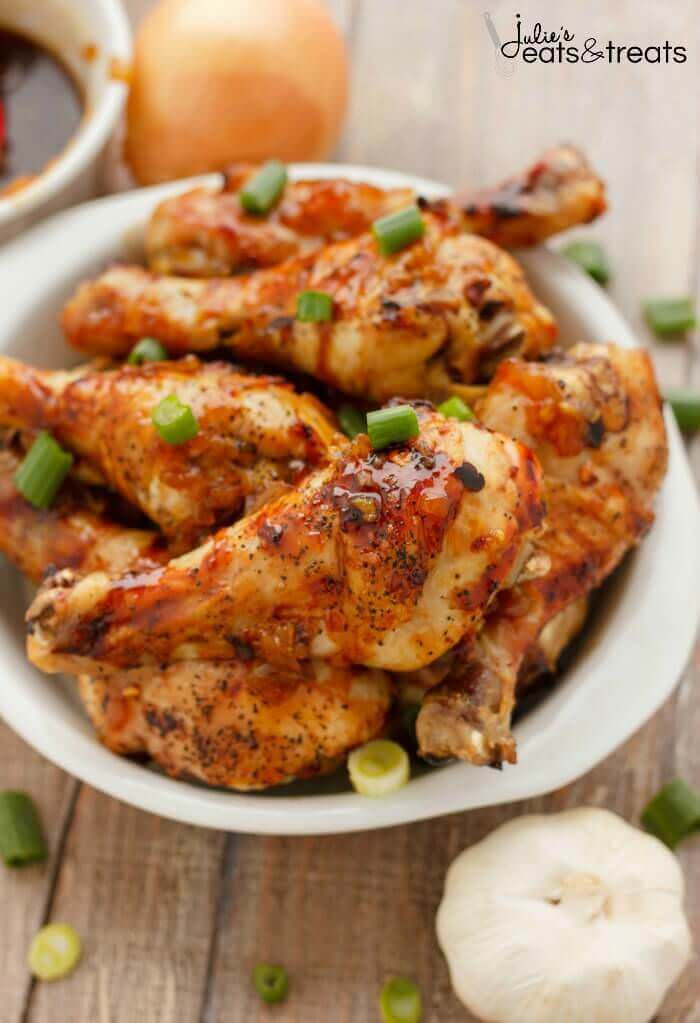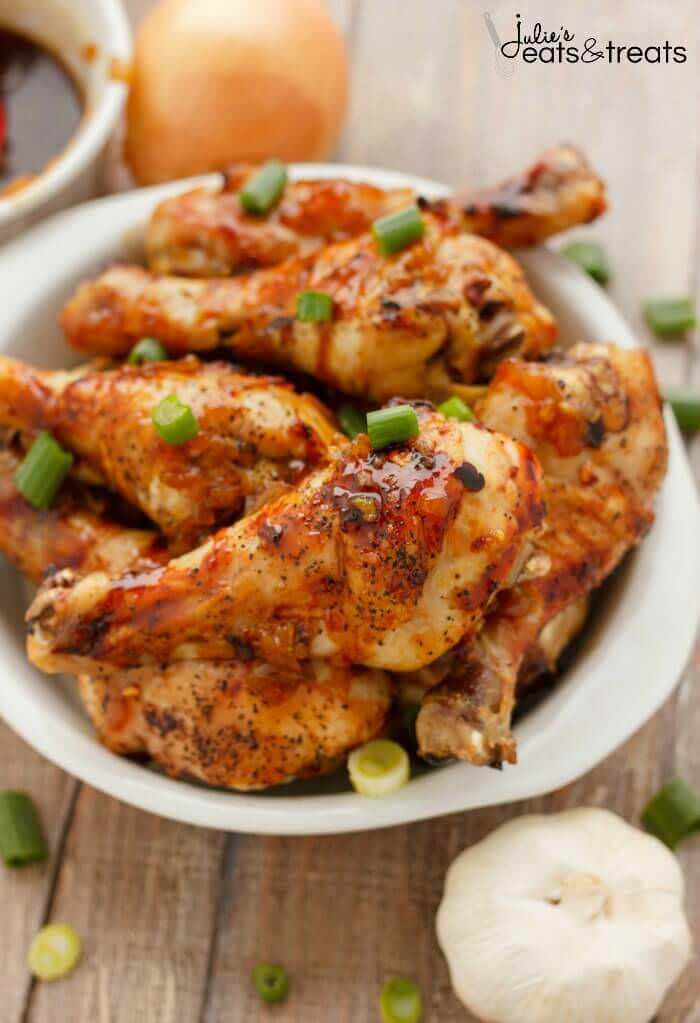 Honey Garlic Chicken Drumsticks Recipe – Take a inexpensive cut of chicken and transform it into a quick and easy weeknight dinner!
Thursday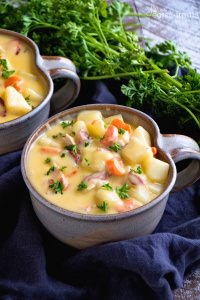 Cheesy Bacon Potato Soup Recipe ~ Comforting, Delicious, Easy Soup Recipe Full of Potatoes, Bacon & Cheese!
Friday
Treat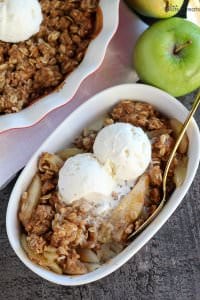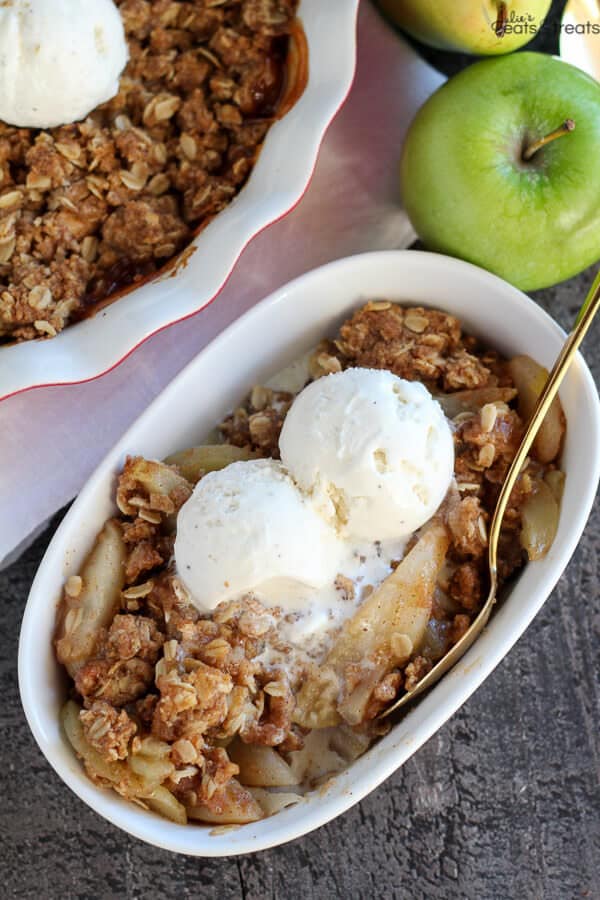 Apple Pear Crisp ~Tender apples and pears baked with a brown sugar oat topping. Serve warm for the perfect fall or winter dessert!
Saturday
Lunch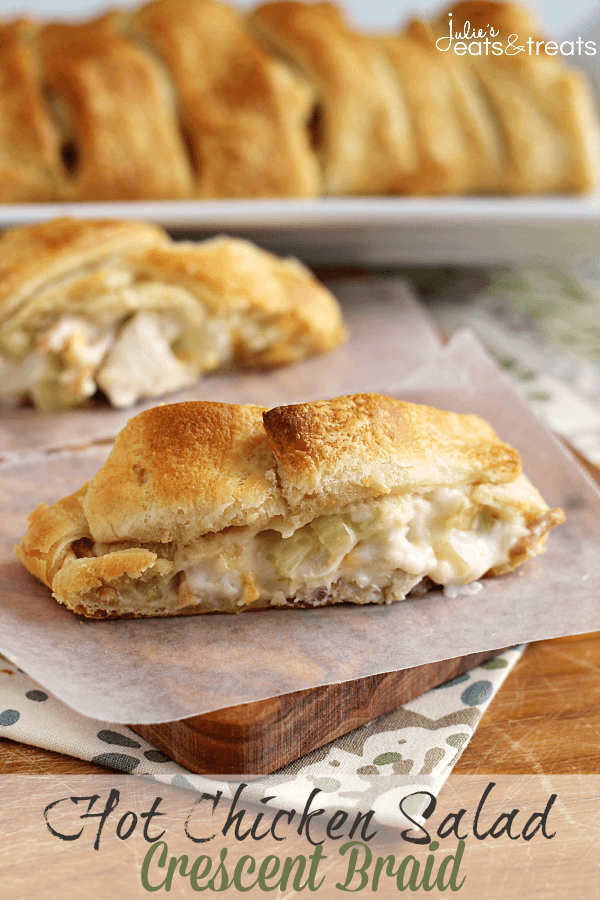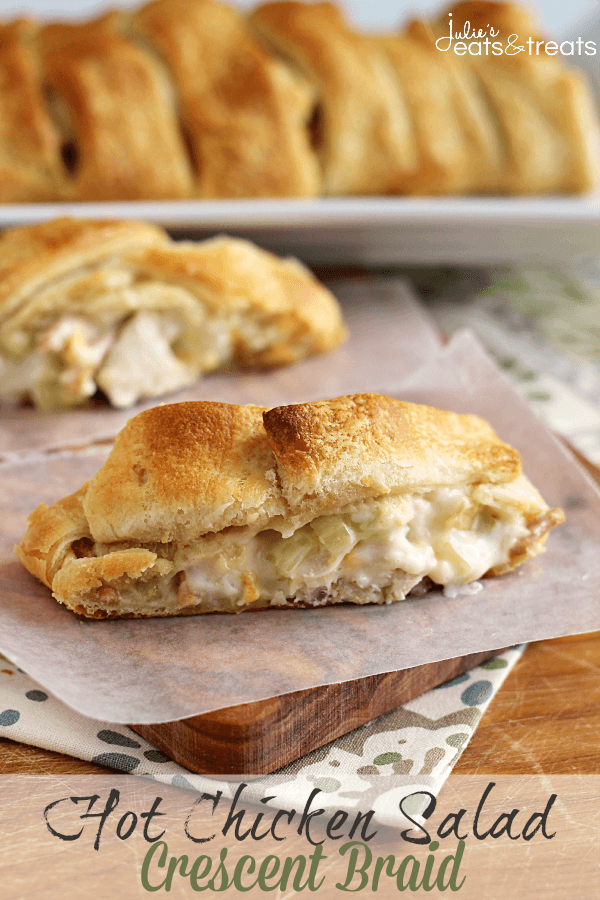 Hot Chicken Salad Crescent Braid ~ Flaky Crescent Rolls Stuffed with Chicken, Celery, Cheese, Almond and Chow Mein Noodles!
Supper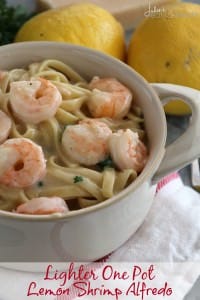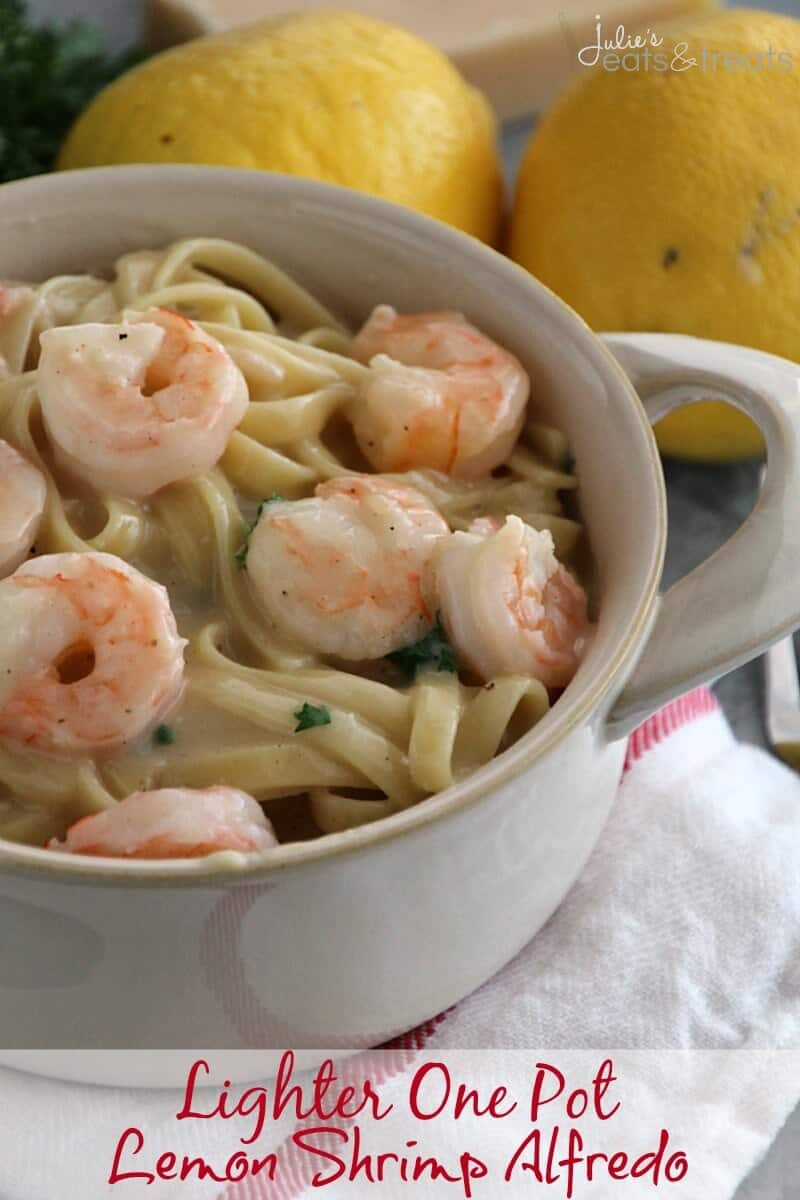 Lighter One Pot Lemon Shrimp Alfredo ~ Delicious and Easy Lemon Shrimp Alfredo that has been Lightened Up and Made in One Pot! 
Sunday
Breakfast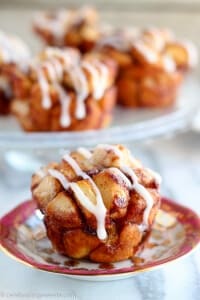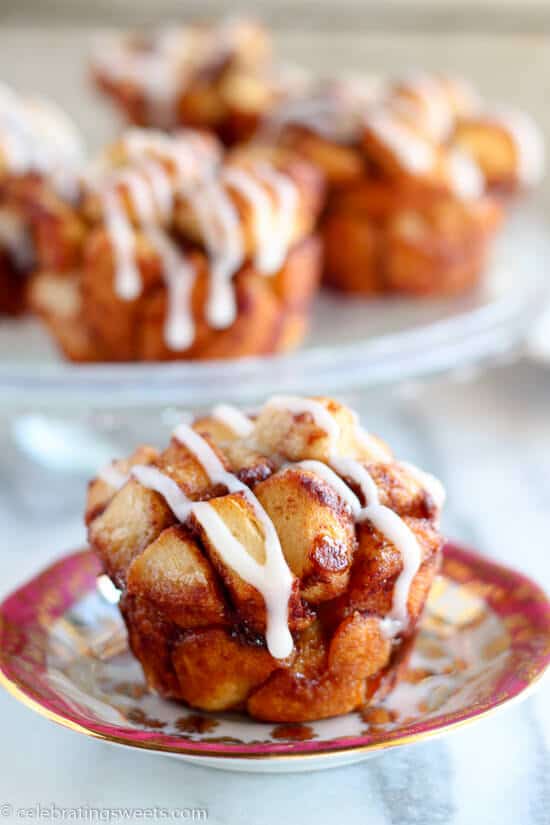 Cinnamon Roll Monkey Bread Muffins Recipe ~ Use cinnamon rolls for this easy and tasty twist on monkey bread. Sweet, soft, filled with cinnamon, and topped with cream cheese icing.
Game Day Appetizer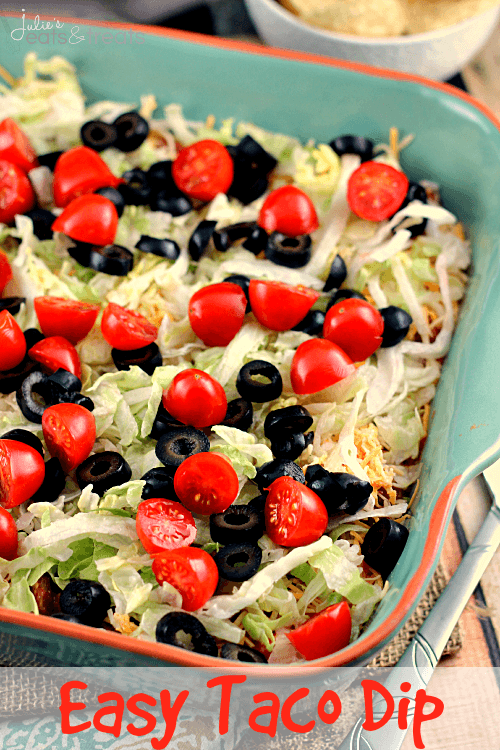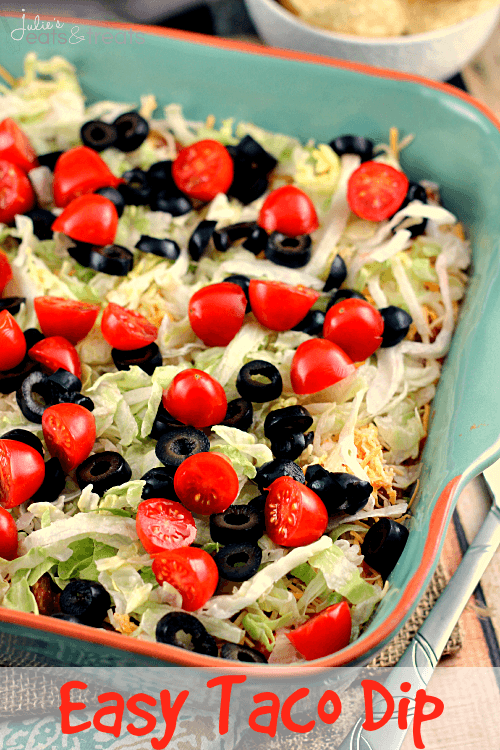 Easy Taco Dip ~ Everyone Will Dig Into this Festive Taco Dip! Loaded with Sour Cream, Taco Seasoning, Salsa, Cheese, Lettuce, Tomatoes & Black Olives!
Supper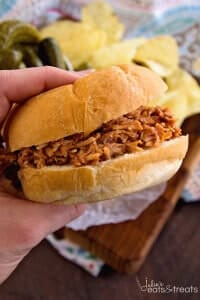 Crock Pot Smokey BBQ Shredded Chicken Sandwiches~ Easy, Shredded Chicken Sandwiches in Your Slow Cooker! Tender, Moist and Delicious Flavored with Liquid Smoke and Smothered in Barbecue Sauce!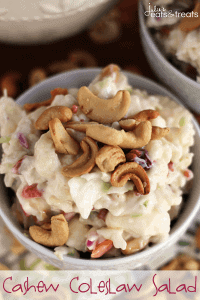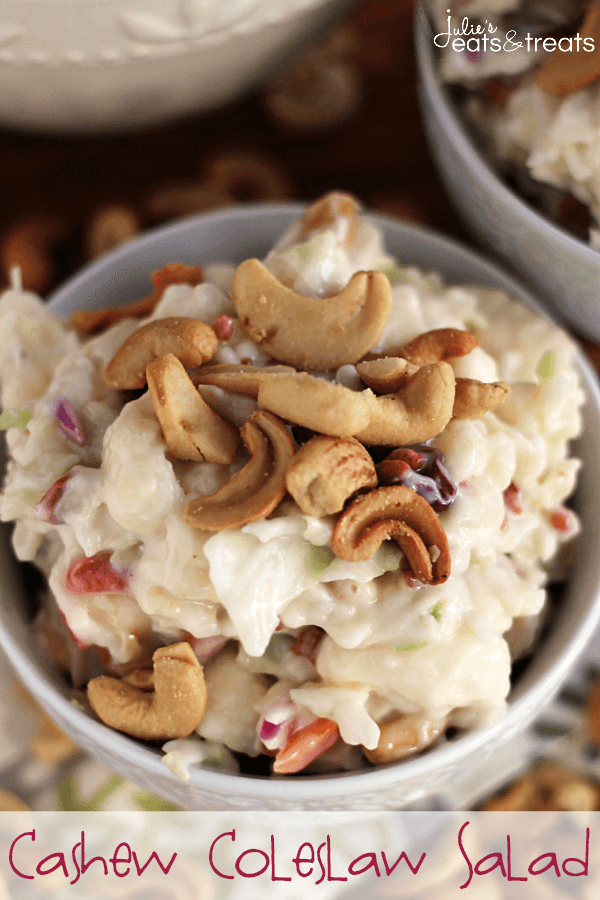 Cashew Coleslaw Salad ~ Creamy Coleslaw Loaded with Cauliflower, Cashews and Bacos!