Julie's Easy Meal Plans ~ Simple every day meals for the busy family! Simple, Easy & Delicious Recipes!
Be sure to subscribe to my newsletter HERE so you never miss a new recipe!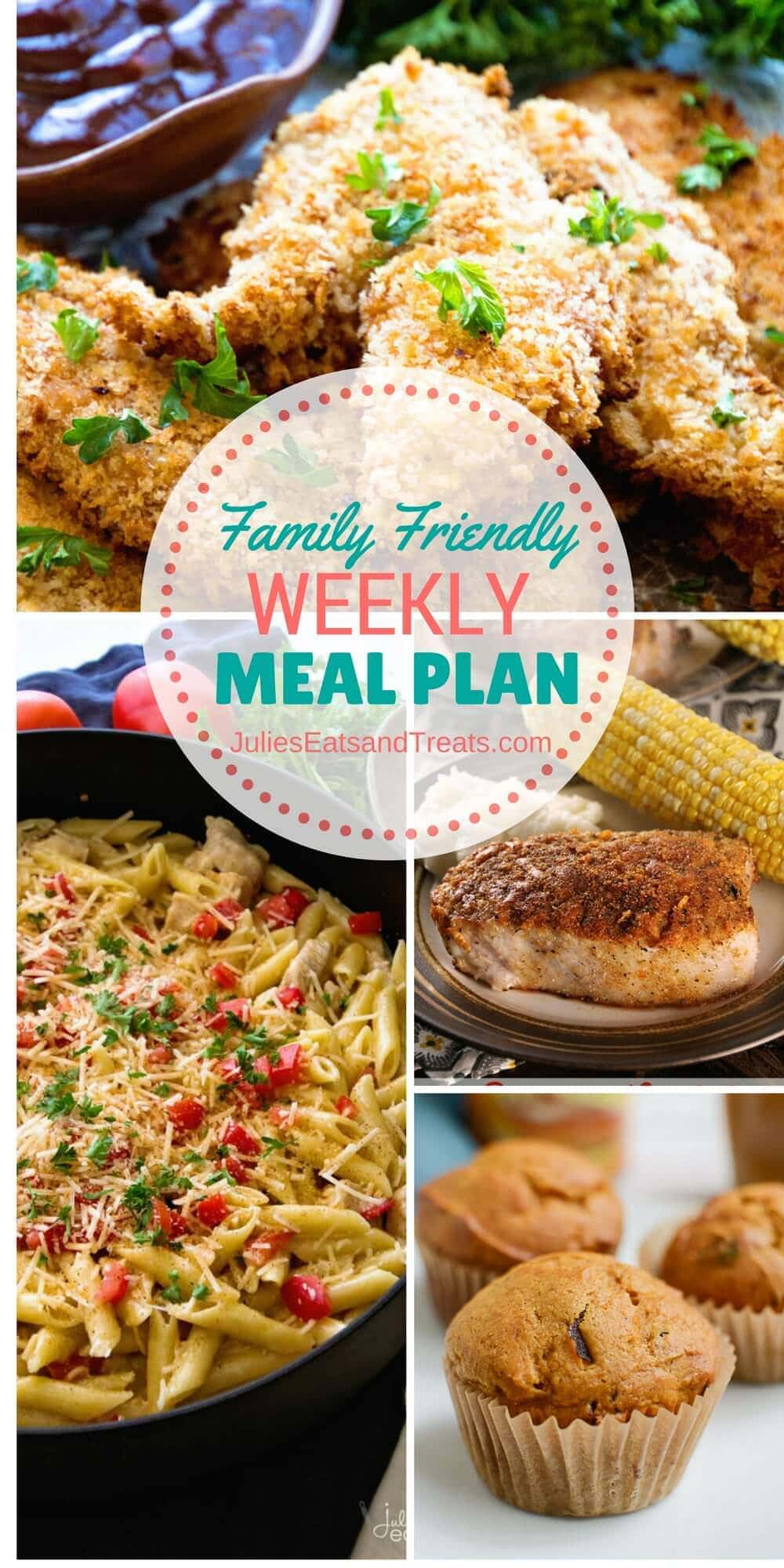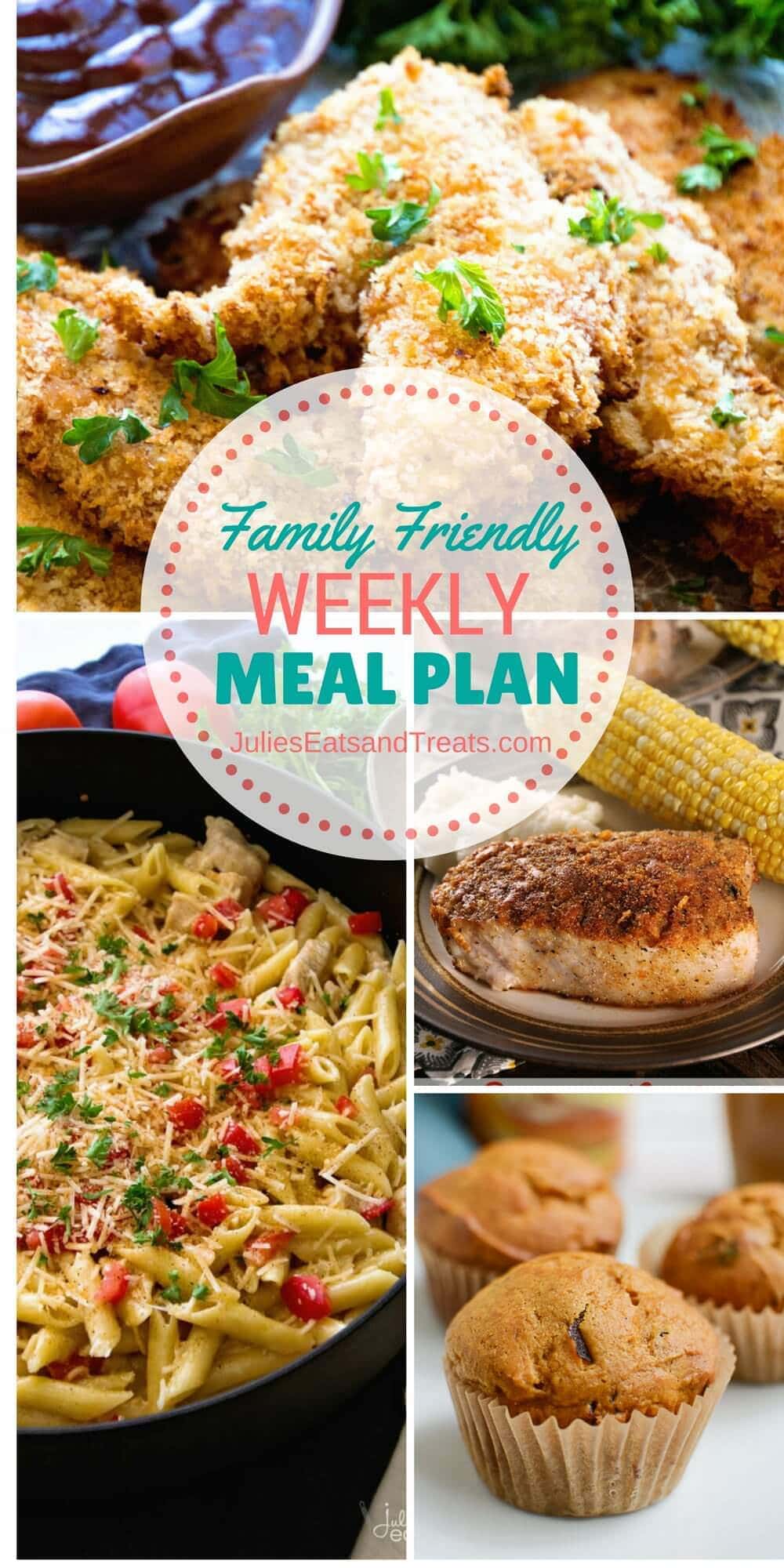 Single Parents. Kudos to you! I've been doing it this week and it's exhausting! After the kiddos get to bed I just want to fall onto the couch and go to sleep…wait… I want to do that every night! The hubs is at training for his new job and we have one more week of training after that.
I've been a terrible "food blogger" feeding my children fish sticks, grilled cheese etc. Sigh. It's all about survival and hey, that's sometimes the only thing they will eat! I did treat them to scrambled eggs in the oven last night and they inhaled them. They are so AWESOME. Recipe coming soon my friends!
Hope you are settling into fall and enjoying the cool crisp weather like me! We are going to pick our pumpkins this weekend. Miss K is SO EXCITED!
Monday

MY OTHER RECIPES
Supper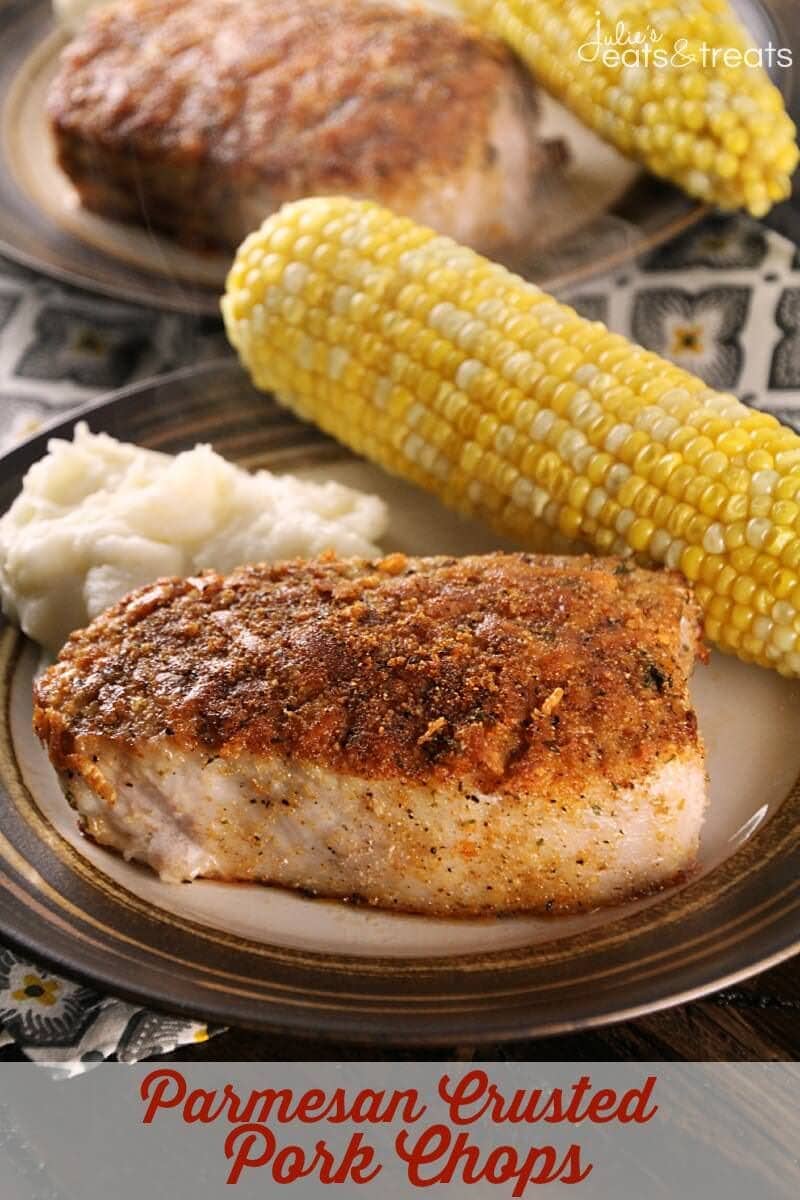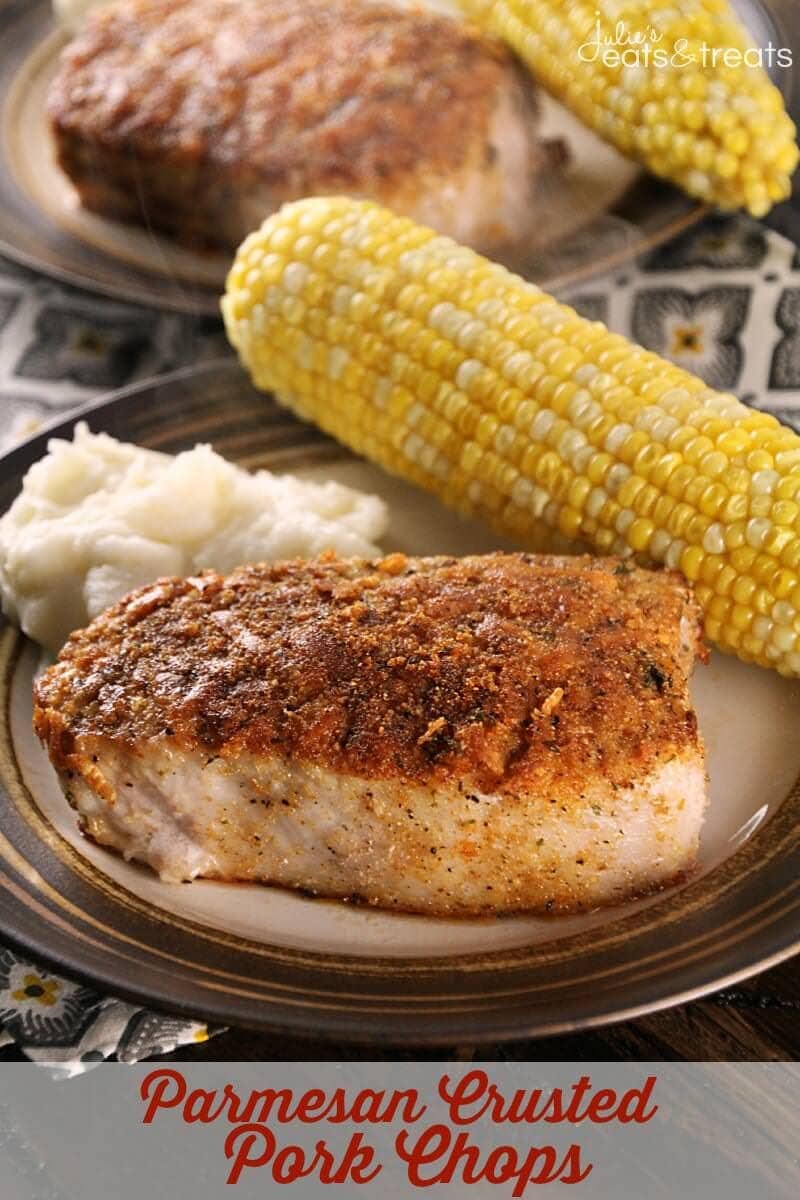 Parmesan Crusted Pork Chops ~ Quick and Easy Pan Fried Pork Chops Coated in a Crunchy Parmesan Coating!
Side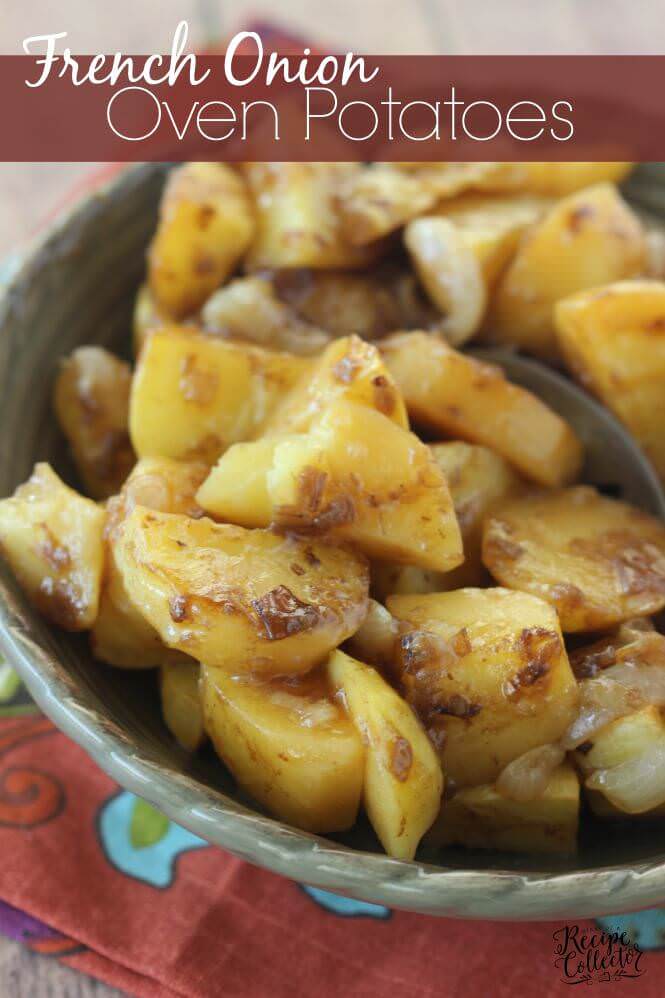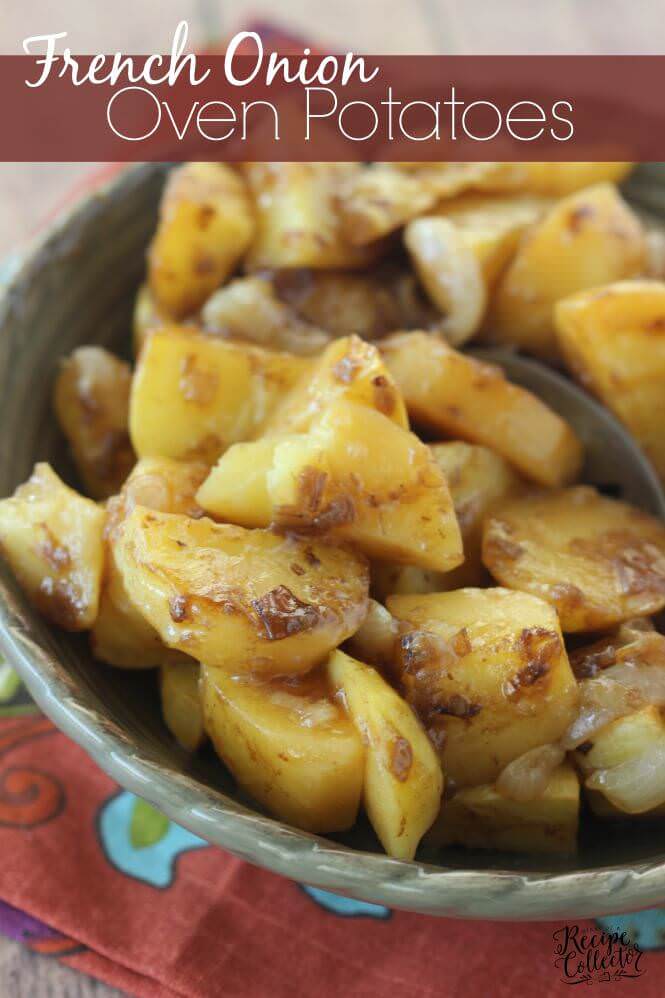 French Onion Oven Potatoes Recipe – A super easy potato side dish roasted in the oven and packed with flavor!
Tuesday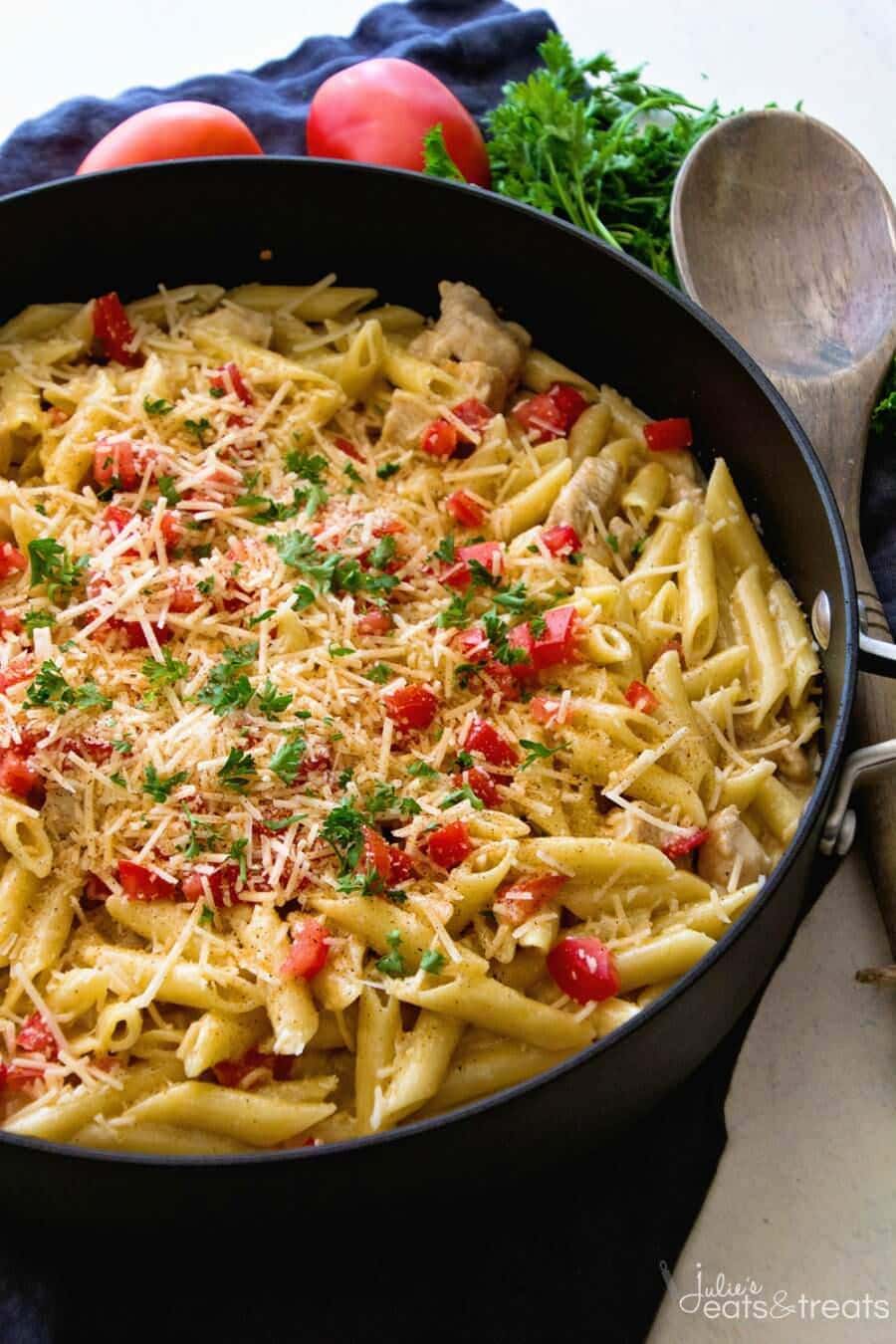 One Pot Cajun Chicken Pasta ~  Creamy Pasta Sauce with Chicken, Cheese and the Perfect Amount of Cajun Spice! Easy Dinner Recipe That's Better Than a Restaurant's!
Wednesday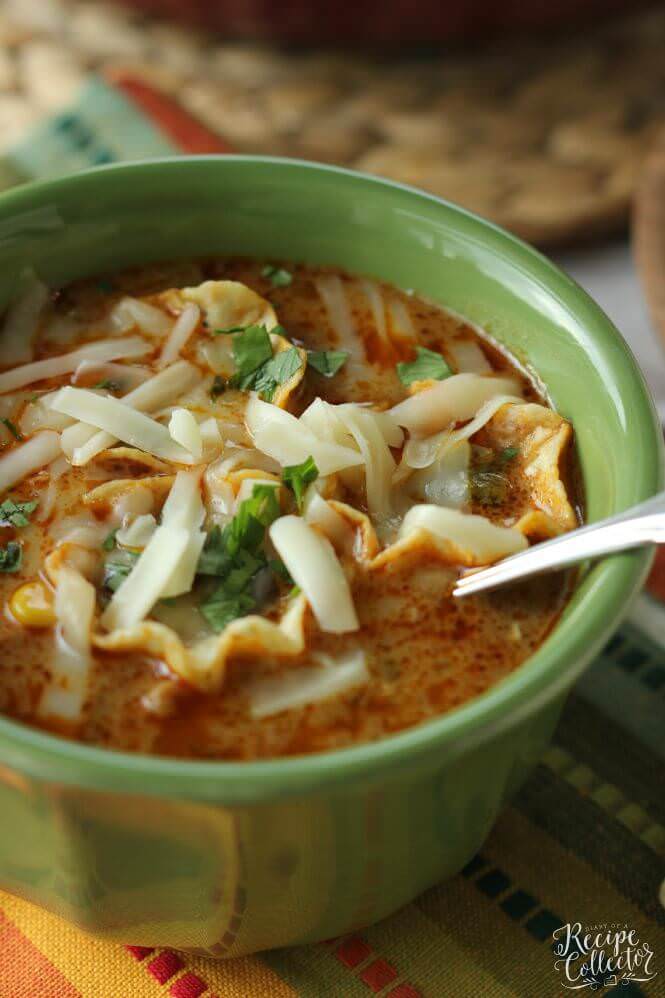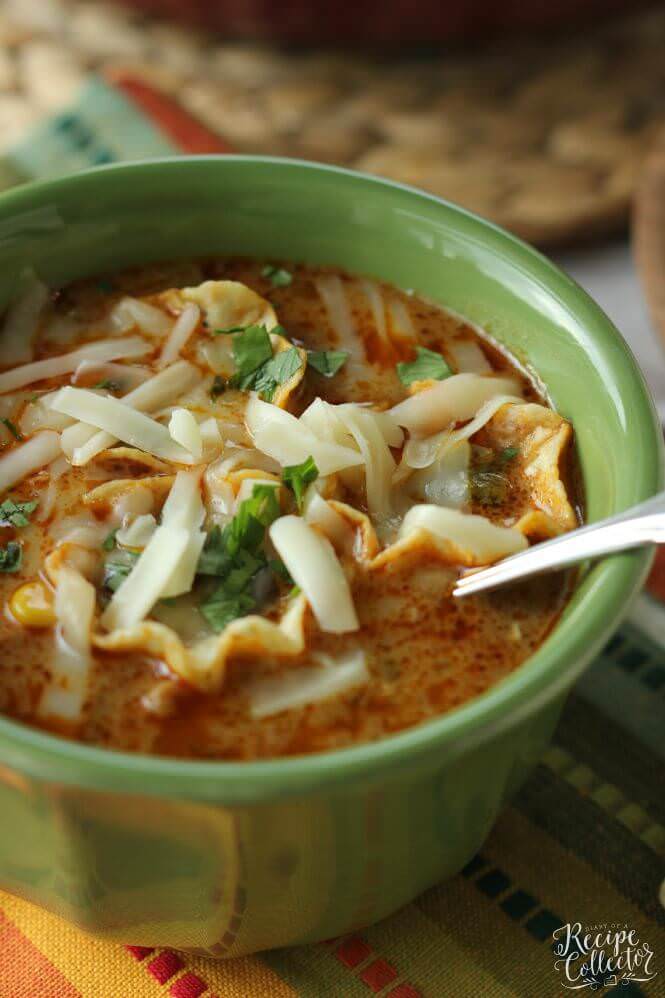 Cheesy Southwest Chicken Soup Recipe – Comforting soup filled with onions, peppers, black beans, corn, and finished off with a little cream to give it that extra little something!
Thursday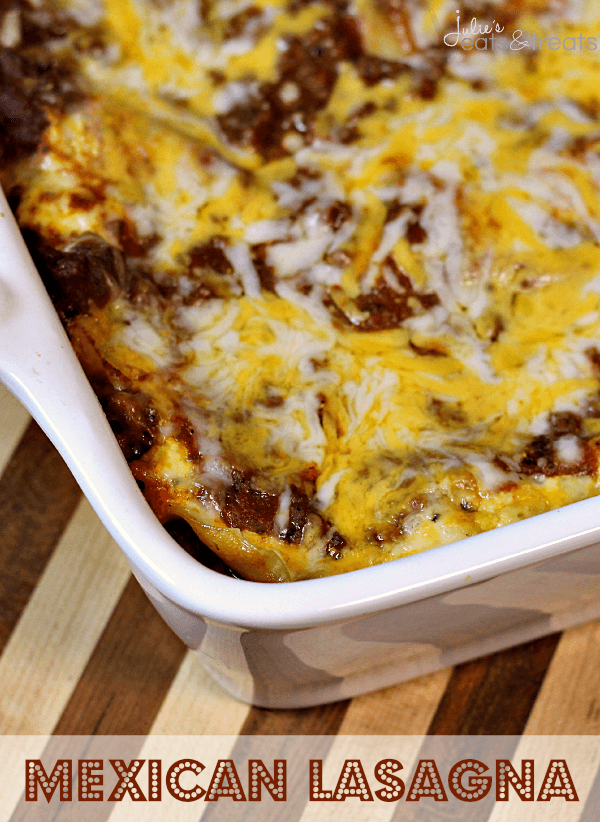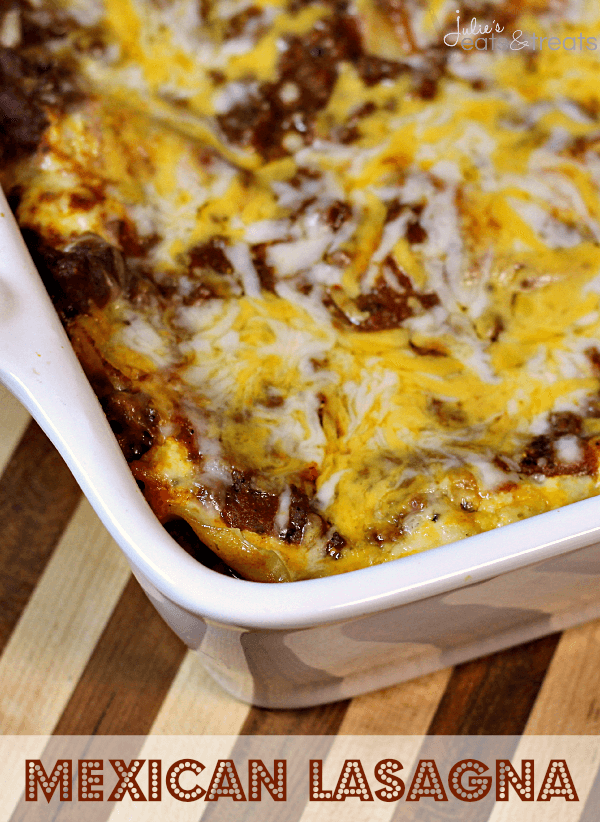 Mexican Lasagna ~ Noodles piled high with zesty taco meat and cheese! Put a kick in your lasagna!
Friday
Supper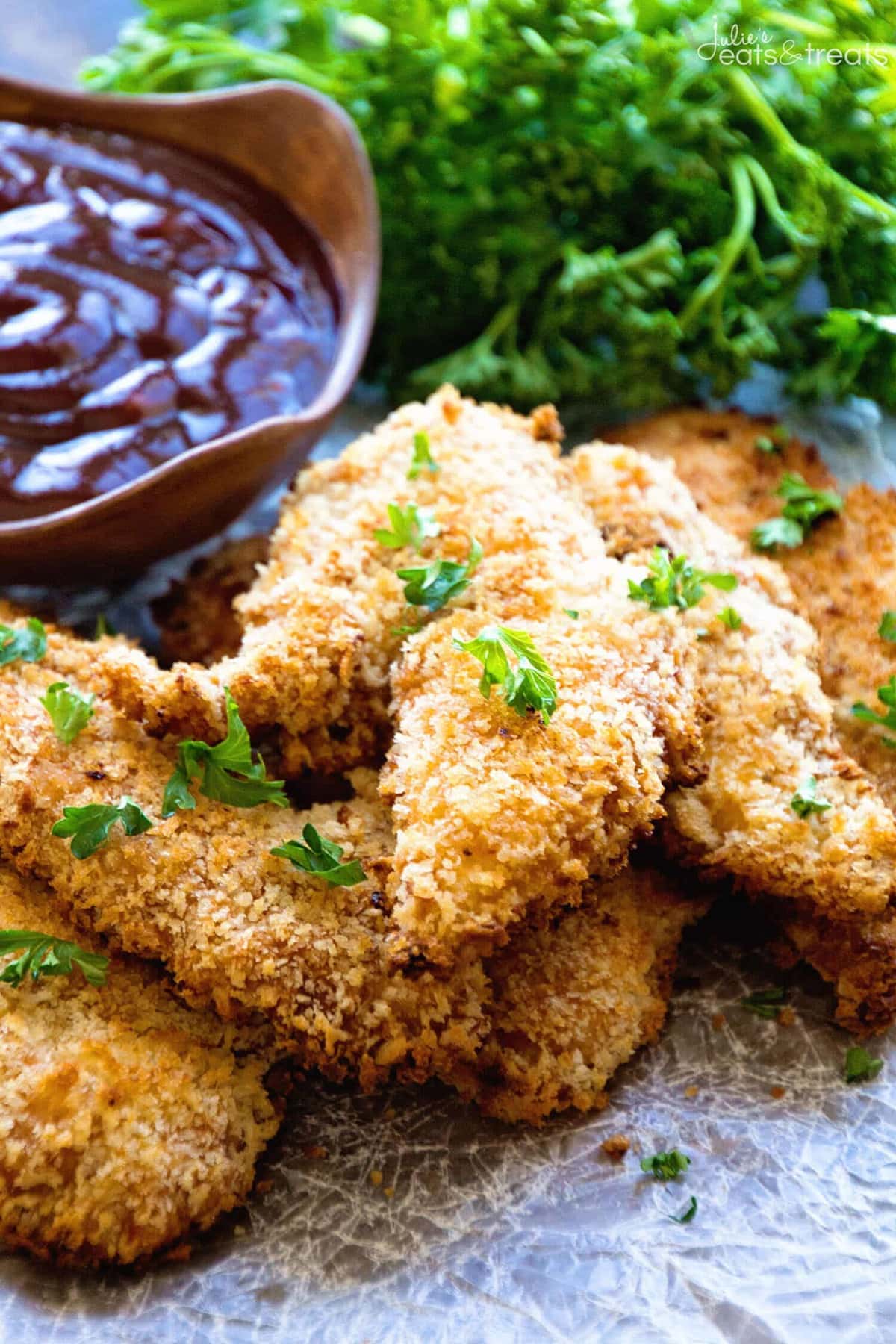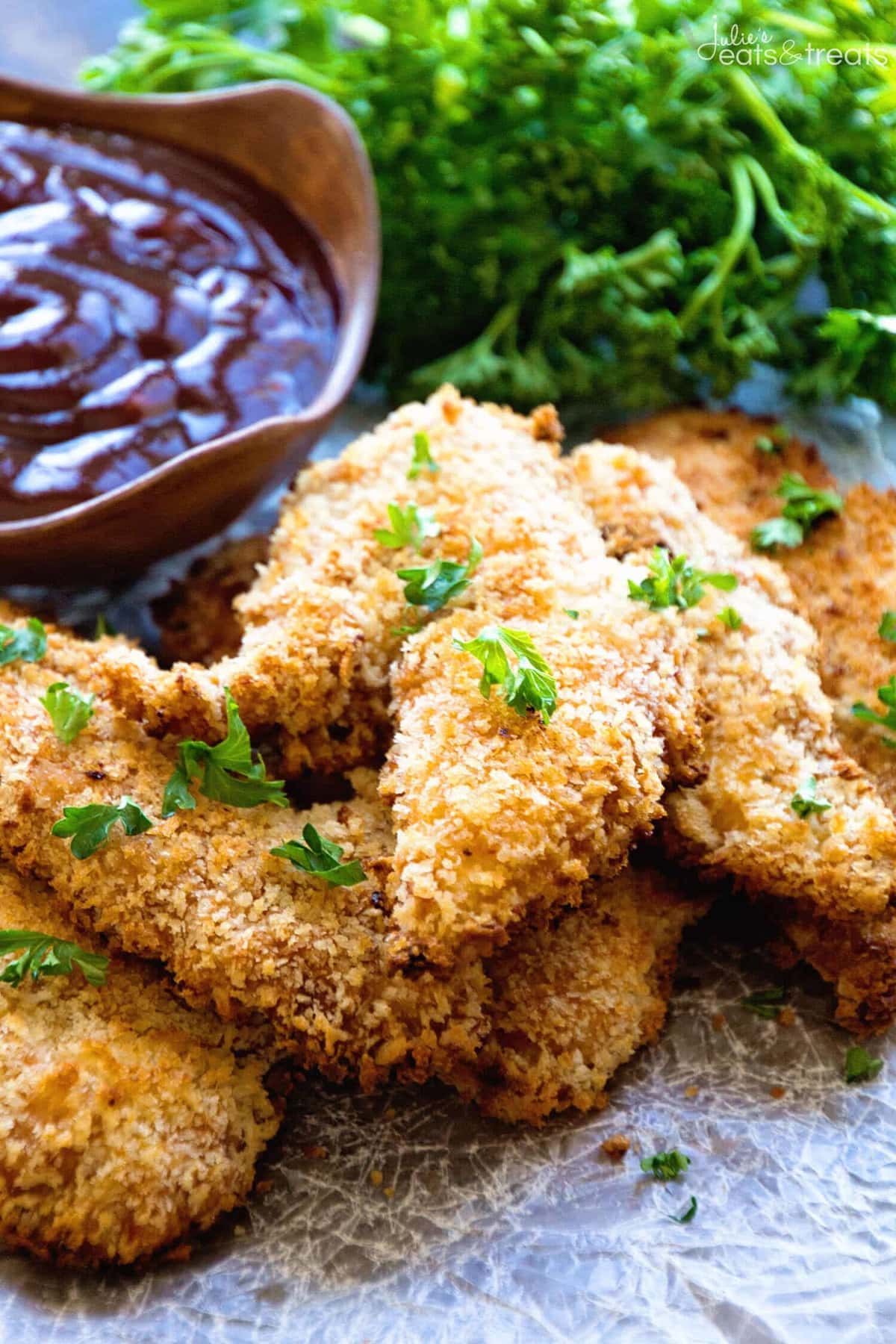 BBQ Baked Chicken Fingers Recipe ~ Homemade Chicken Fingers that are Marinated in BBQ Sauce then Dipped in Egg and Panko Crumbs for a Delicious Homemade Chicken Finger! 
Treat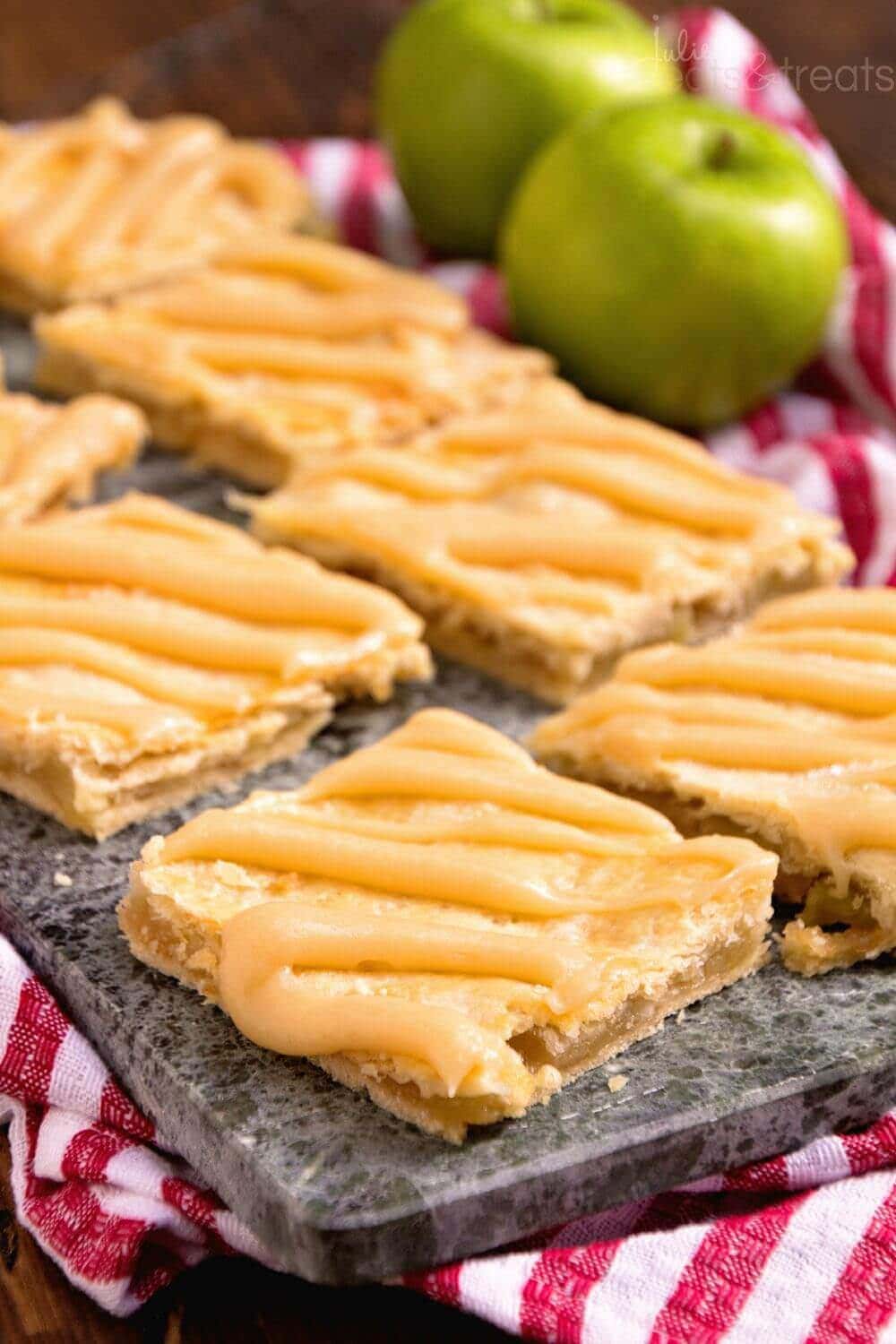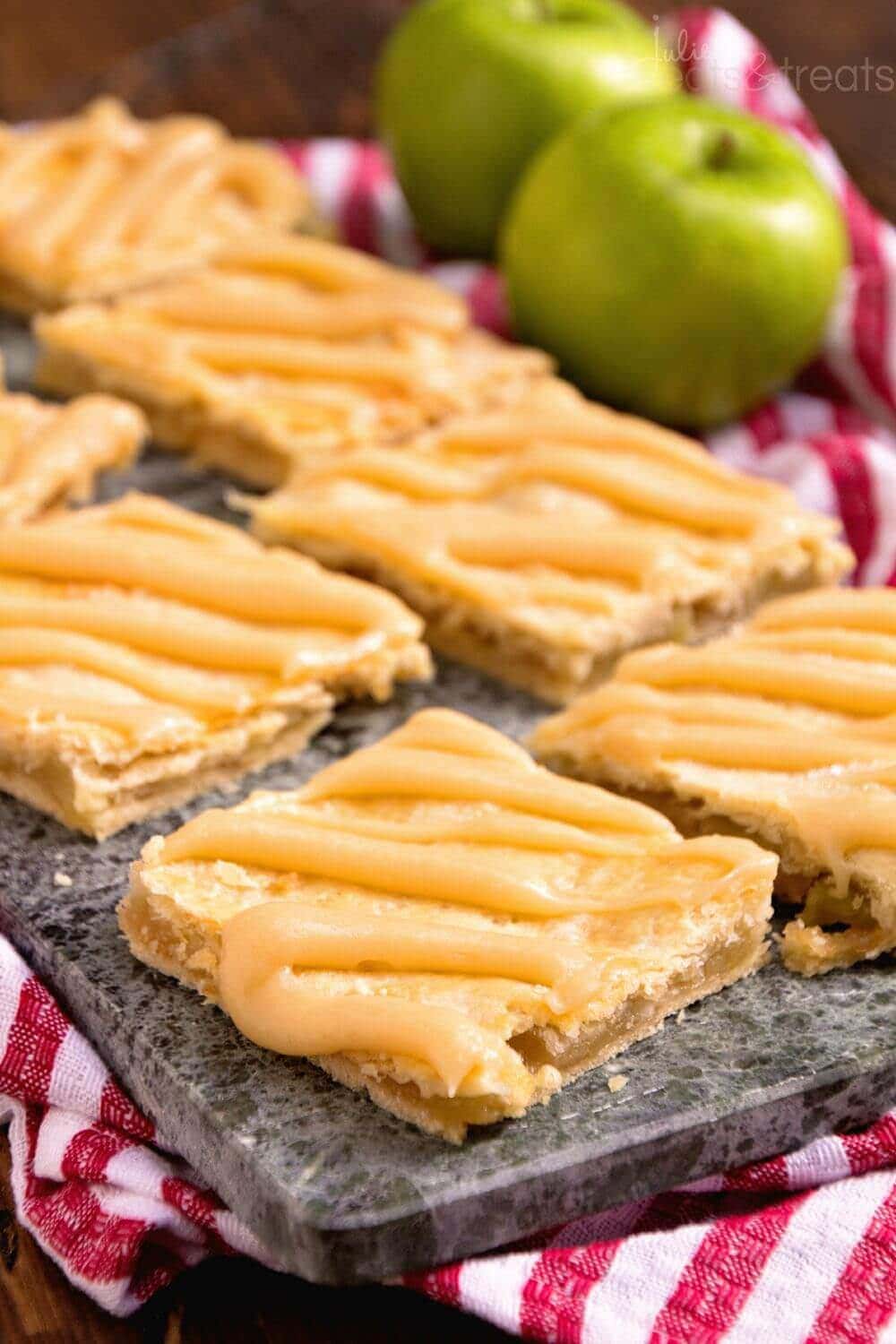 Apple Bars with Caramel Frosting ~ Soft, flaky crust stuffed with homemade apple pie filling and drizzled with caramel frosting!
Saturday
Breakfast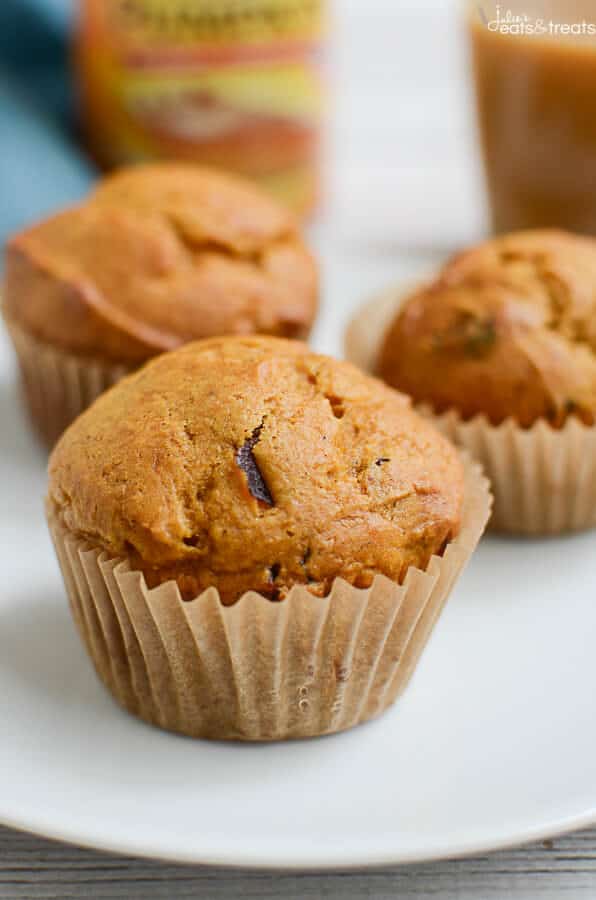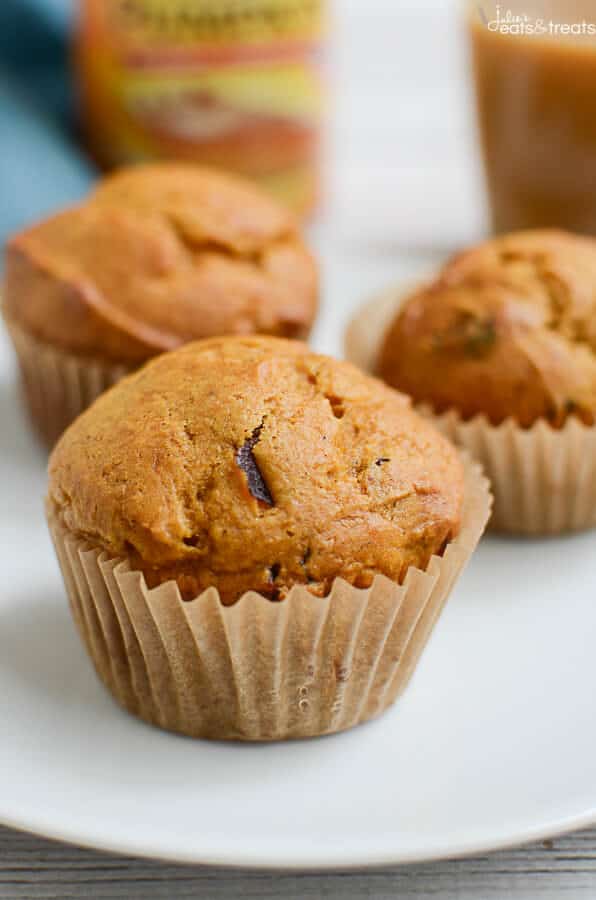 Pumpkin Cranberry Muffins ~ Light, Fluffy Muffins Perfect for Snacking or Breakfast! Loaded with Pumpkin Flavor and Tart Dried Cranberries!
Supper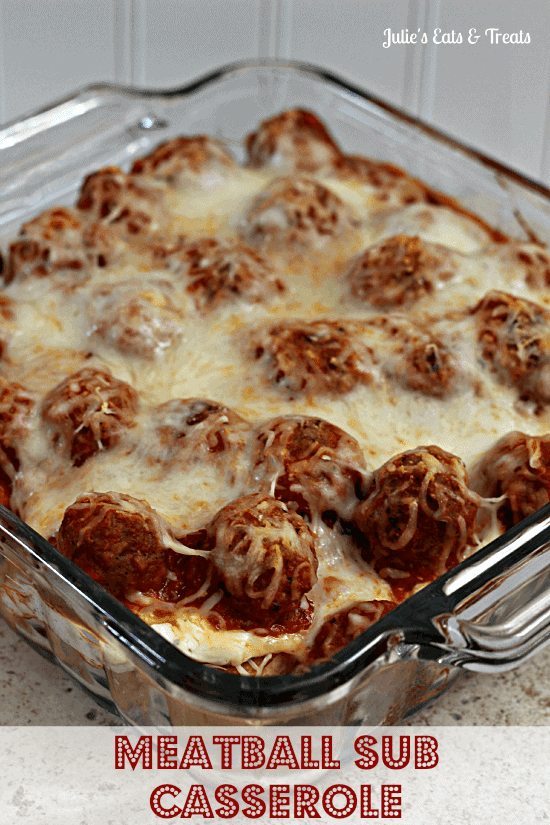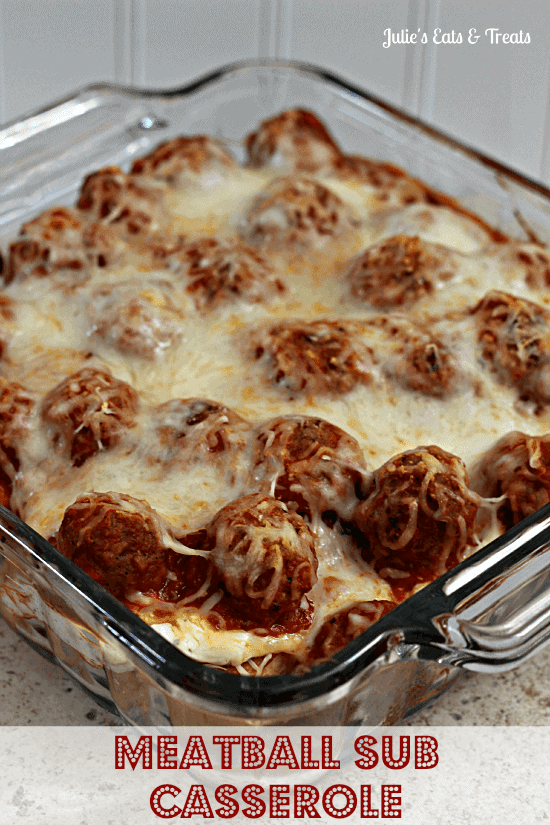 Meatball Sub Casserole ~ Hearty, classic casserole perfect for those days when  you just need comfort food!
Sunday
Breakfast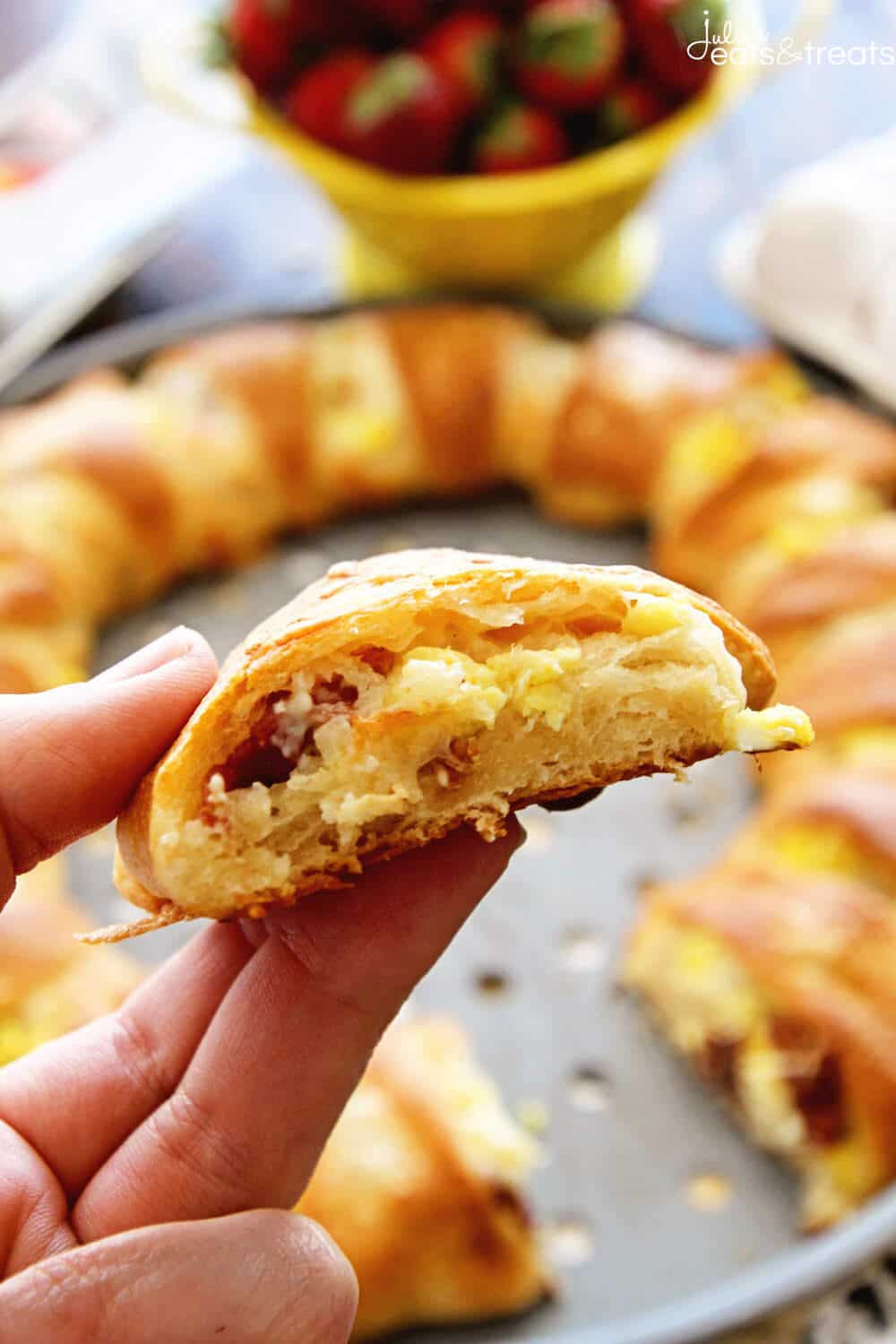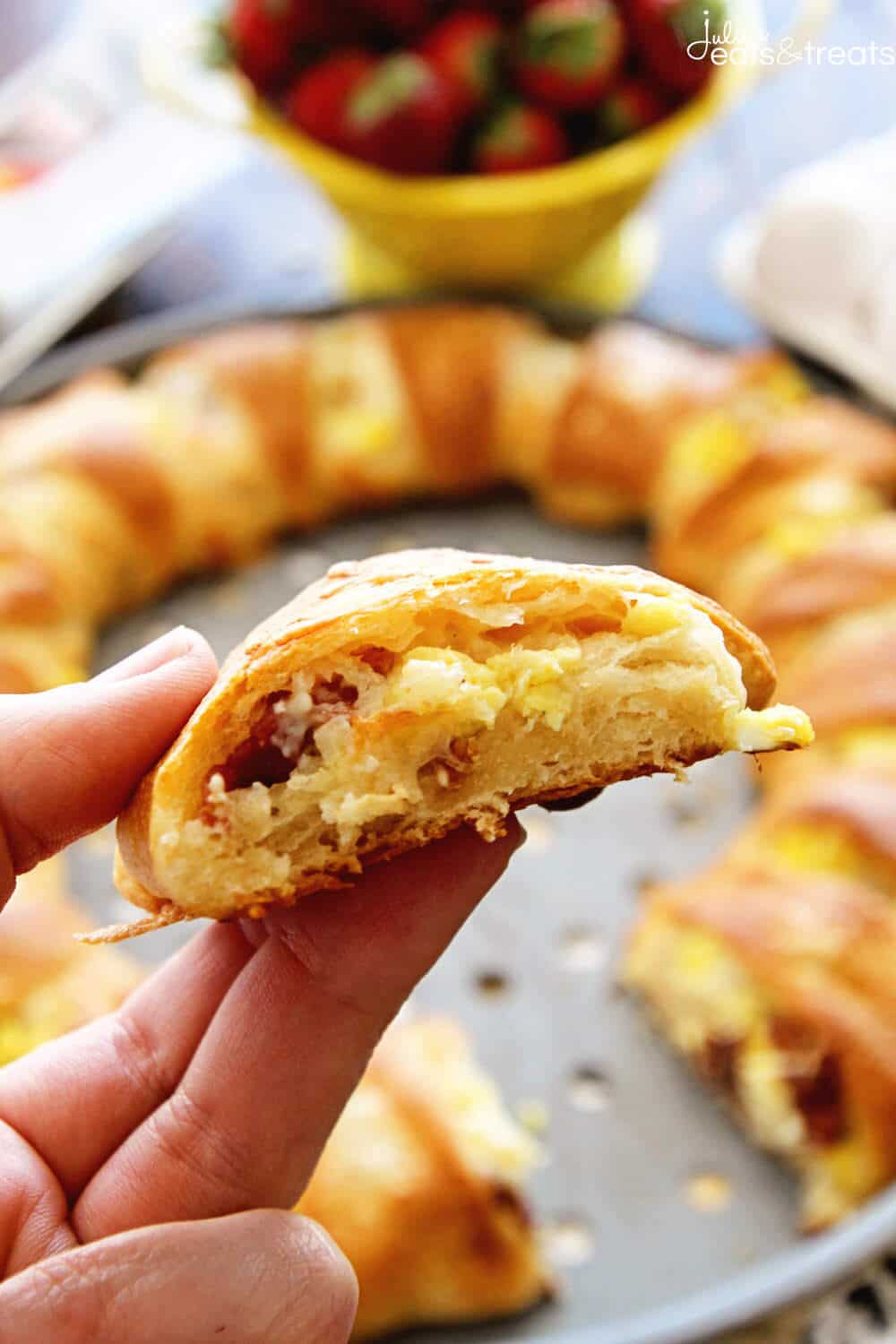 Cheesy Bacon & Egg Crescent Ring ~ Flaky Crescent Rolls Stuffed with Scrambled Eggs, Cheese, and Bacon for a Delicious Breakfast Recipe!
Game Day Appetizer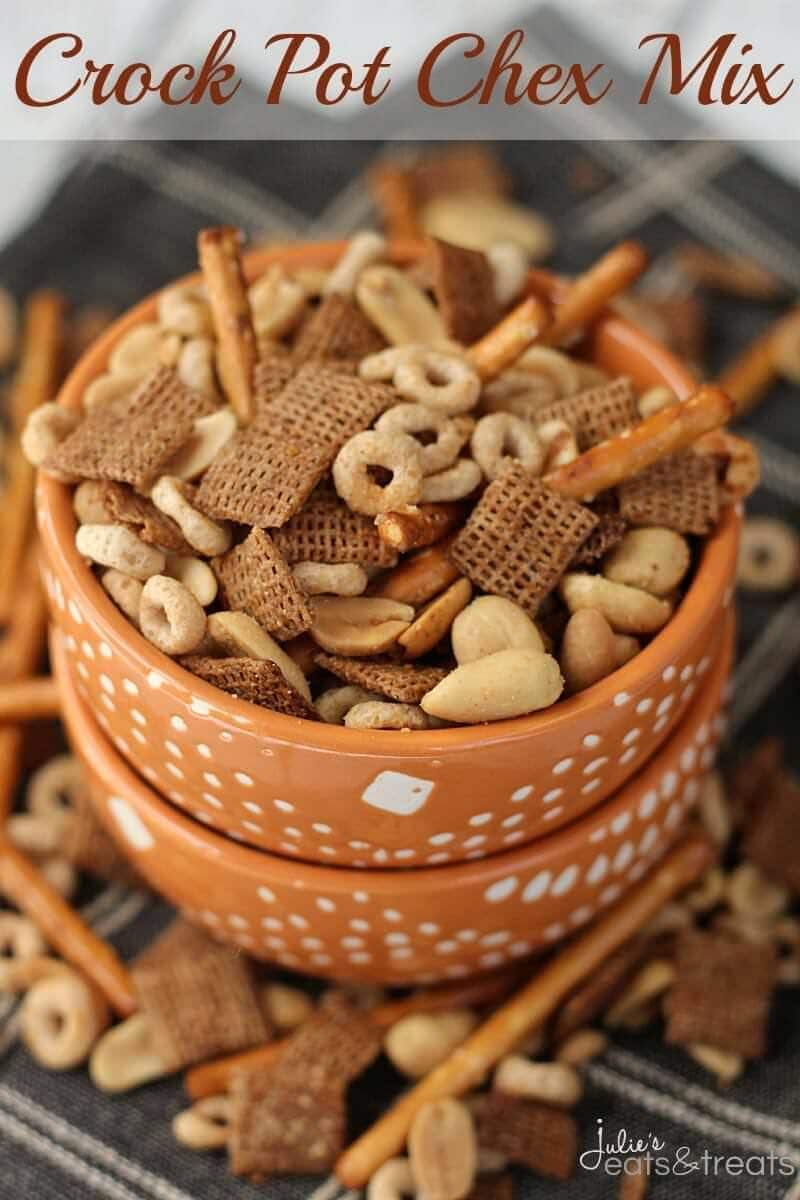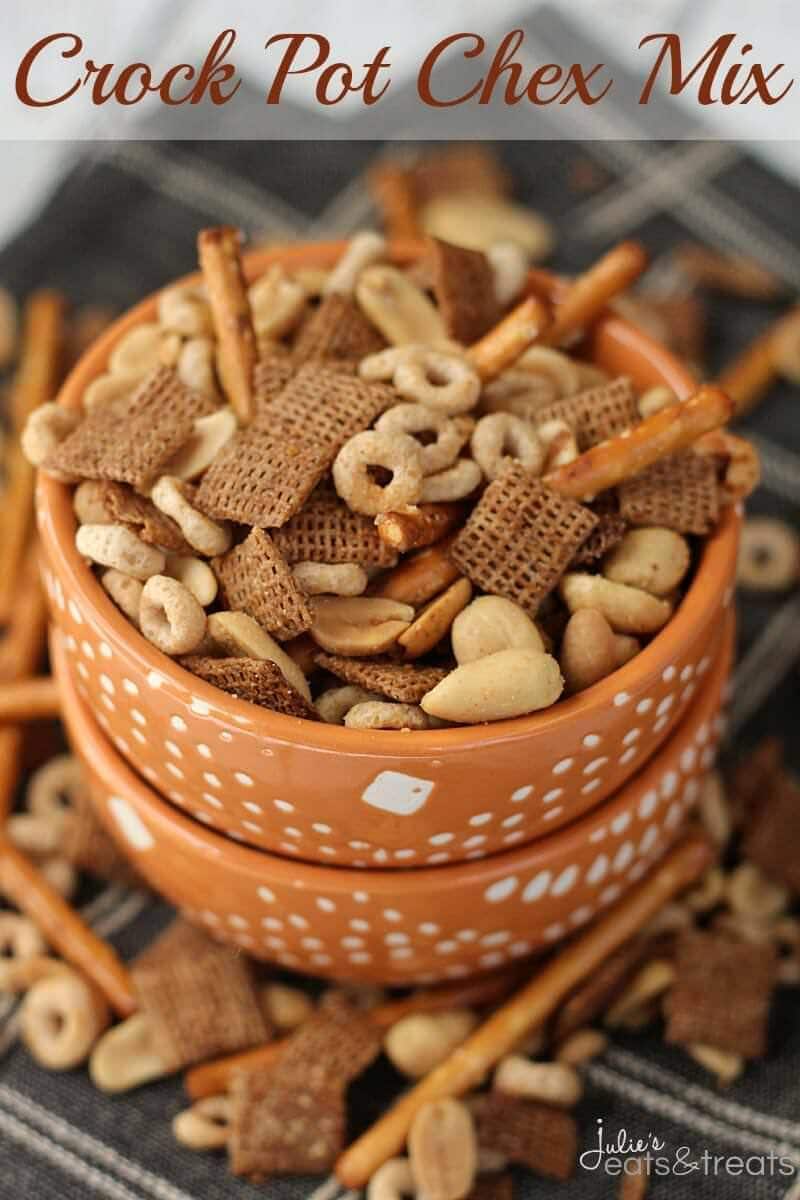 Crock Pot Chex Mix ~ Simple and Delicious Chex Mix Loaded with Cheerios, Pretzels, Peanuts and Chex Made in your Crock Pot!