Julie's Easy Meal Plans ~ Simple every day meals for the busy family! Simple, Easy & Delicious Recipes!
Be sure to subscribe to my newsletter HERE so you never miss a new recipe!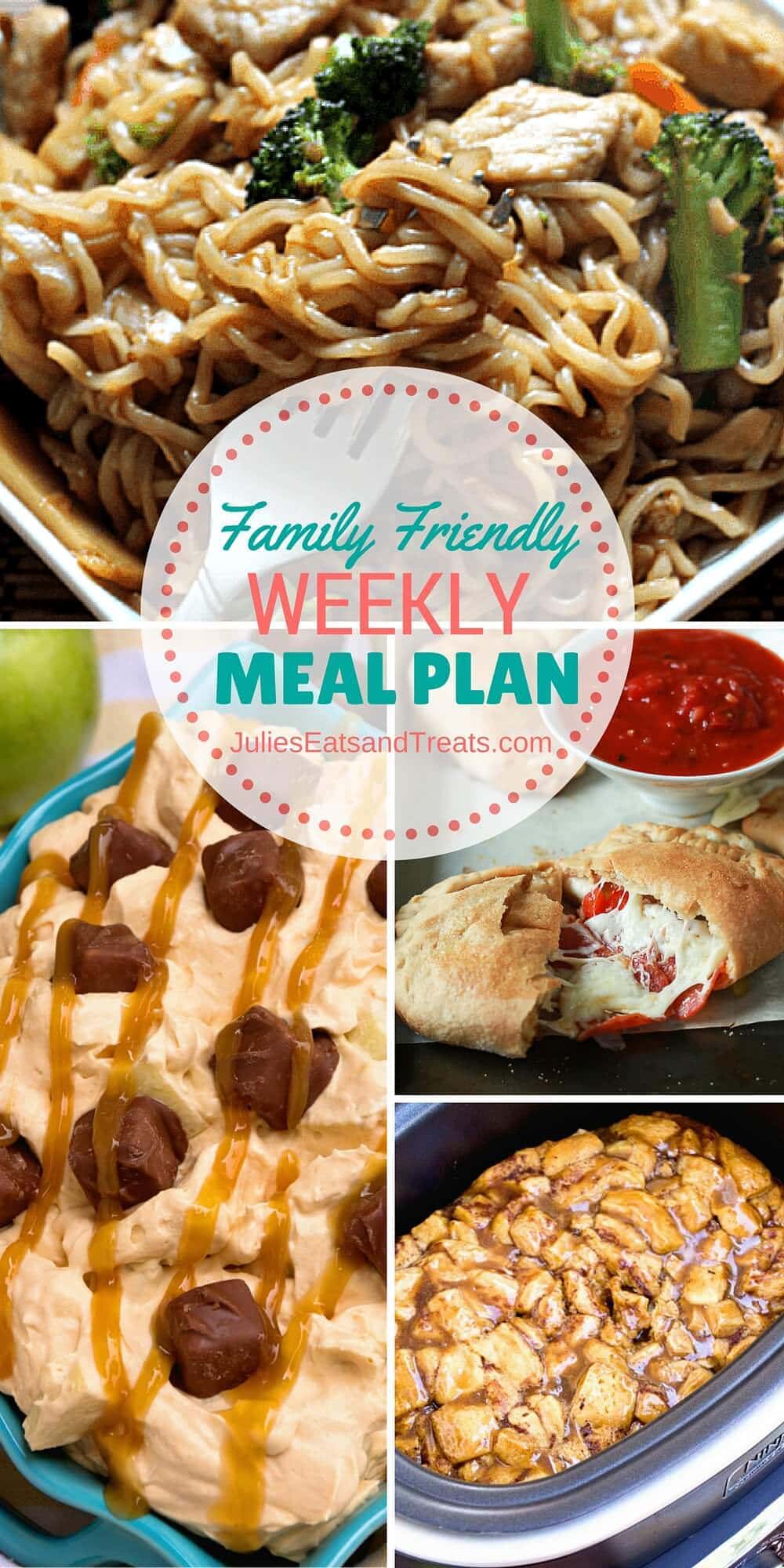 Did you guys know I released my very first eCookbook? It's full of crock pot recipes and you should definitely check it out!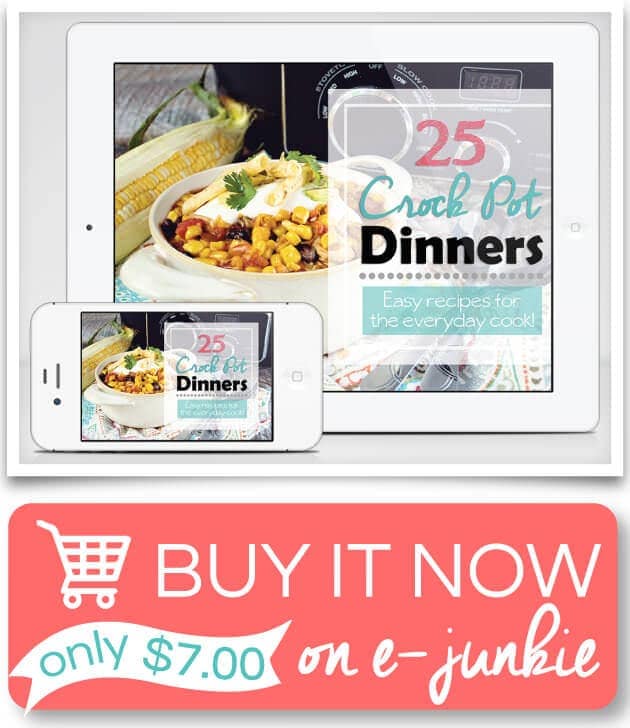 In other news we started volleyball last week and I am in heaven when I'm slamming volleyballs down. It makes me wish I would have stuck with it in high school, but when there were 20+ girls out in your grade alone you had to be a superstar and I wasn't at that status! I think I'm better now that I was then! My niece on the other hand is awesome and I adore going to her games. Battling the two children while at said games isn't as much fun. Homecoming is this week so we are off to watch the nephew in the football game tomorrow. Weather looks awesome so that's a plus in Minnesota! You never know what football season will bring you that's for sure. So far it's been awesome!
Have a great week and I hope you find some keepers! That Pork & Ramen Stir-Fry is  calling my name!
Monday

MY OTHER RECIPES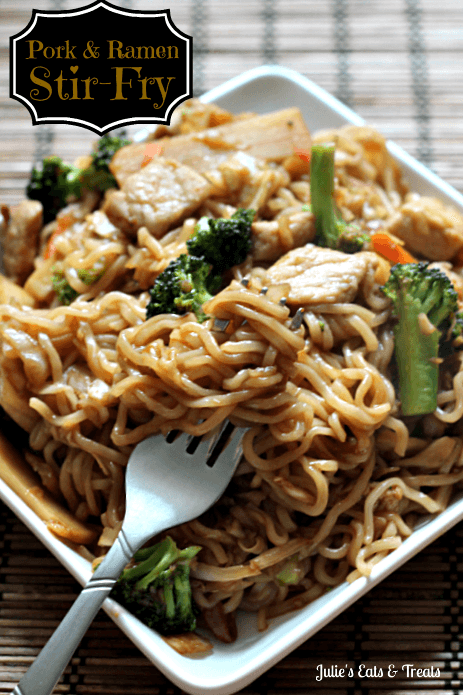 Pork & Ramen Stir-Fry ~ Ramen Noodles add a fun twist on normal Stir-Fry!
Tuesday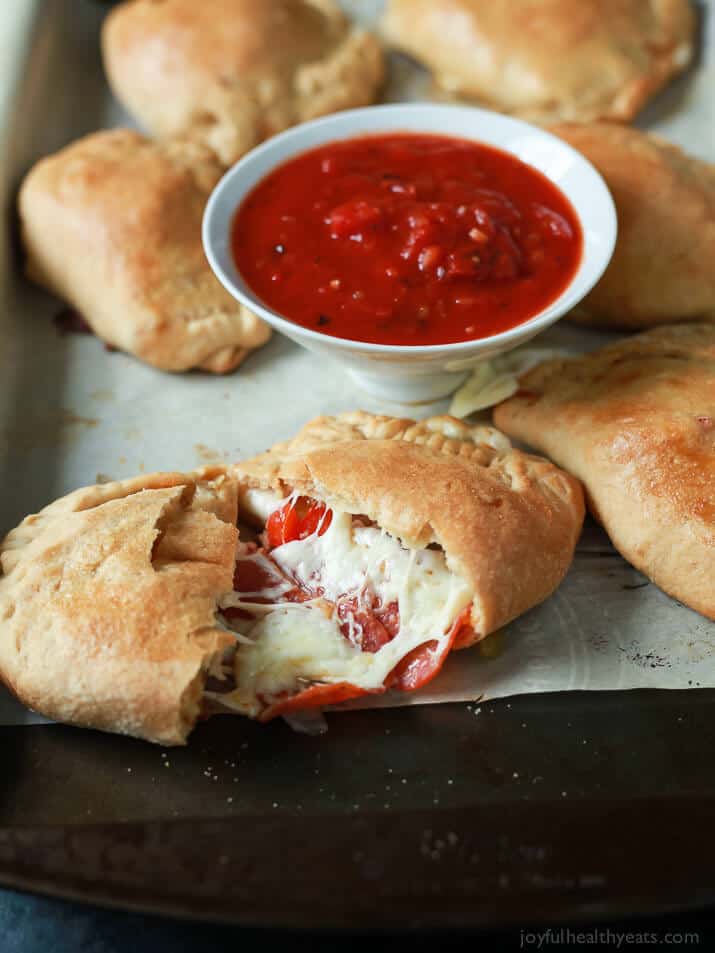 Easy Whole Wheat Pizza Pockets Recipe perfect for a quick weeknight meal and can be customized any way you like!
Wednesday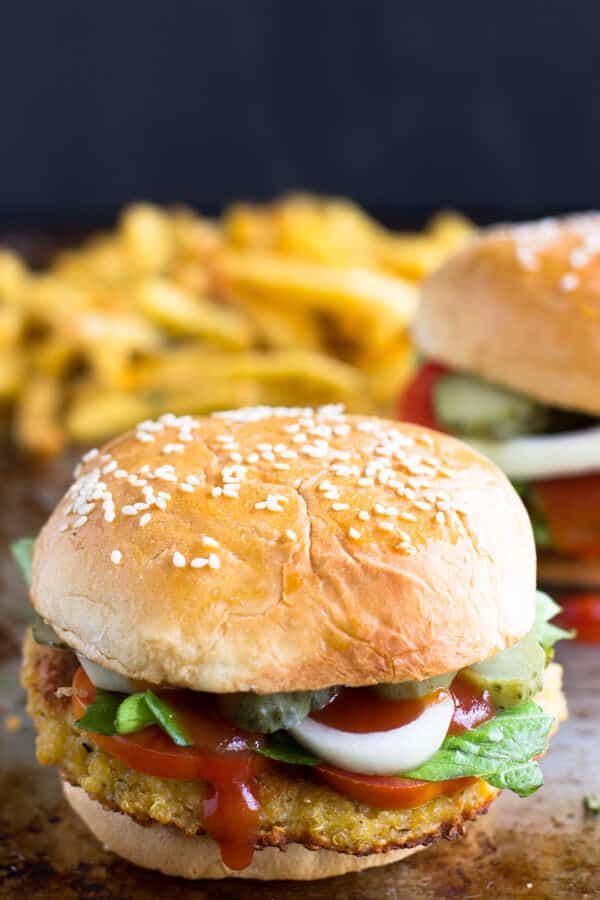 Feta Stuffed Quinoa Burgers ~ Delicious, Easy Gluten Free Quinoa Burgers Stuffed with Feta Cheese and Seasonings!
Thursday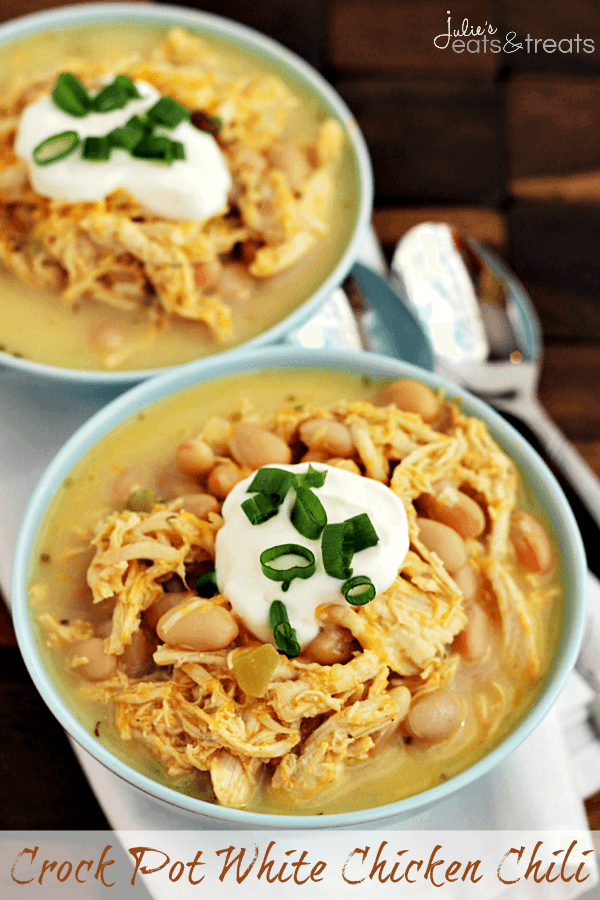 Crock Pot White Chicken Chili ~ Loaded with White Beans, Cheese, Cayenne Pepper and Green Chilies to give it a KICK!
Friday
Supper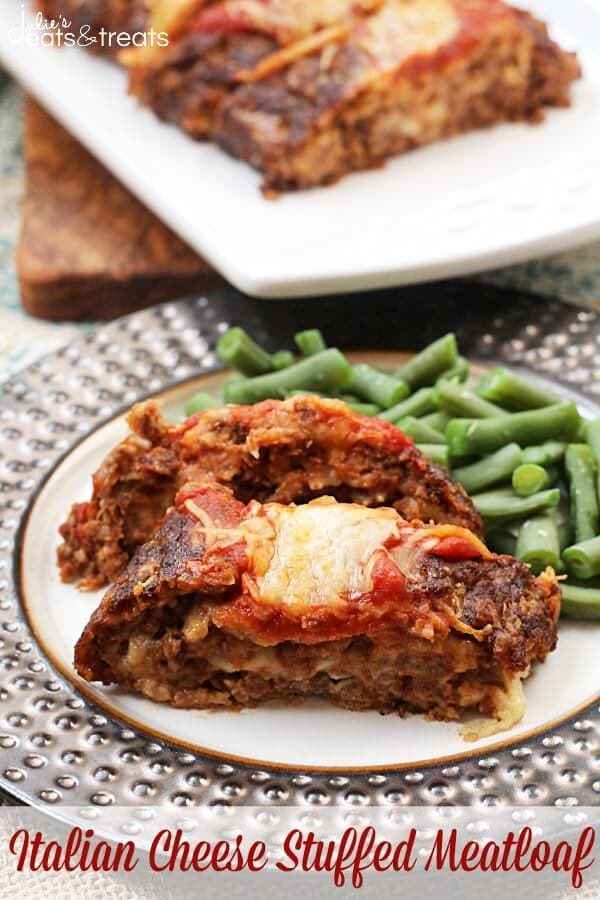 Italian Cheese Stuffed Meatloaf ~ Homemade Meatloaf Stuffed with Mozzarella Cheese!
Treat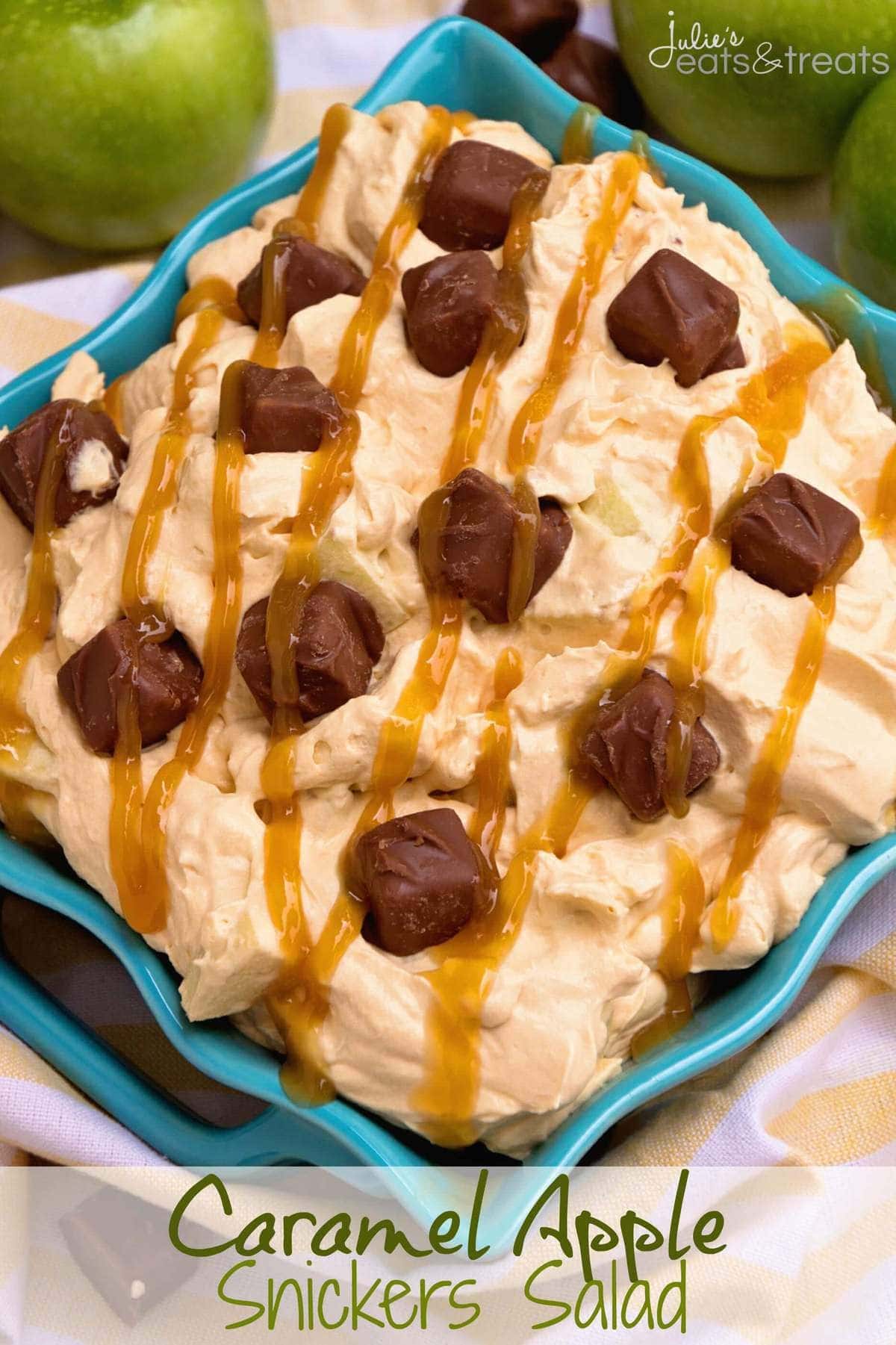 Caramel Apple Snickers Salad Recipe ~ Quick, Delicious, Fluffy Salad Recipe! Eat it for Dessert or a Side Dish! Loaded with Apples, Snickers and Drizzled with Caramel!
Saturday
Lunch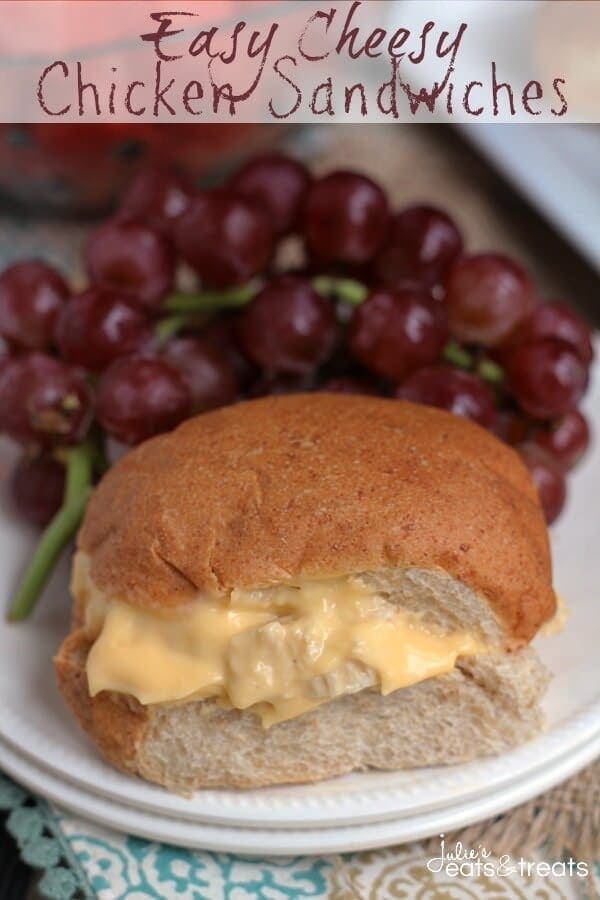 Cheesy Chicken Sandwiches ~ Super Easy Chicken Sandwiches Loaded with a Cheese Sauce!
Supper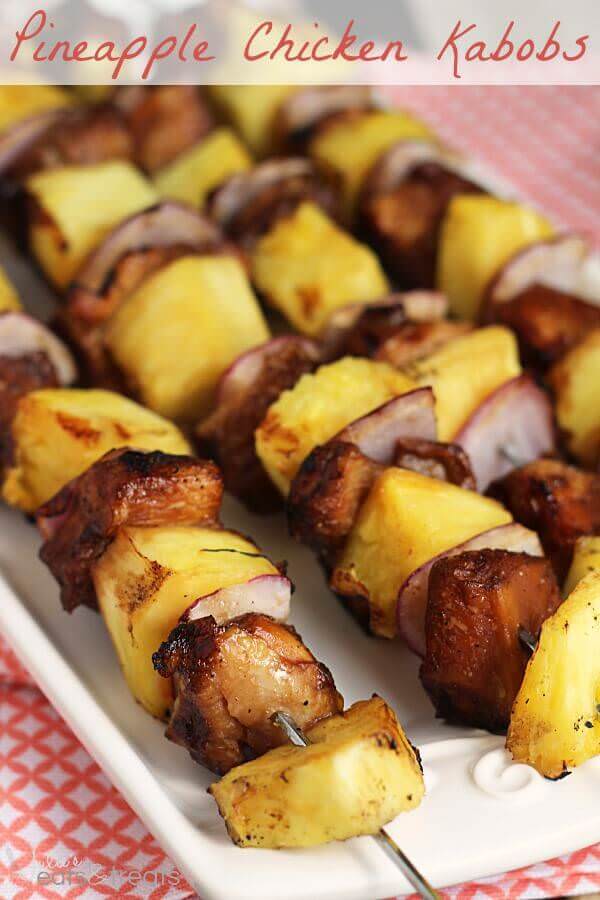 Pineapple Chicken Kabobs ~ Quick and Easy Marinated Kabobs that are the Perfect Combination of Sweet and Tangy!
Sunday
Breakfast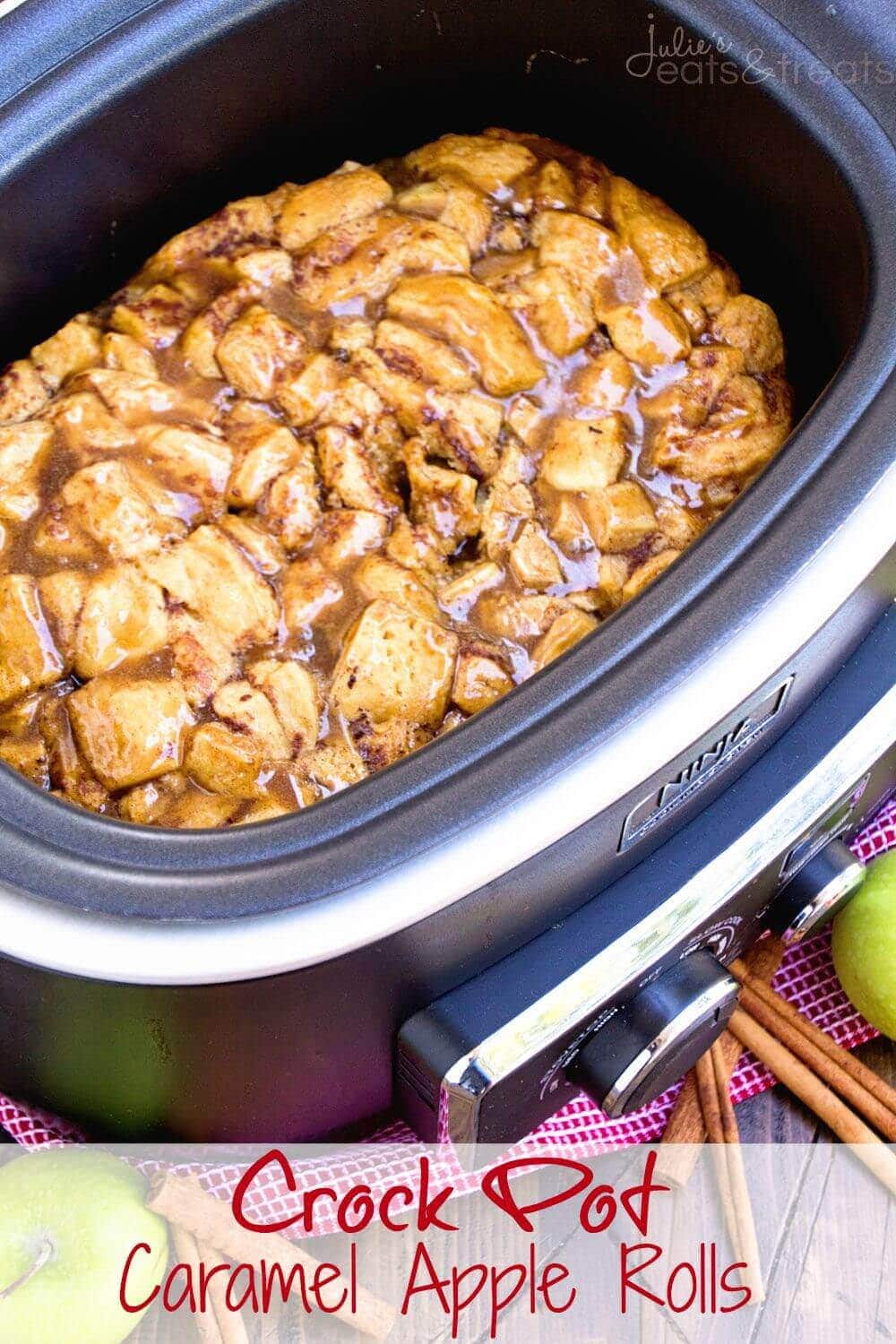 Crock Pot Caramel Apple Rolls Recipe ~ Start with Store Bought Caramel Rolls in the Crock Pot with Apples and Smothered in Caramel Sauce!
Supper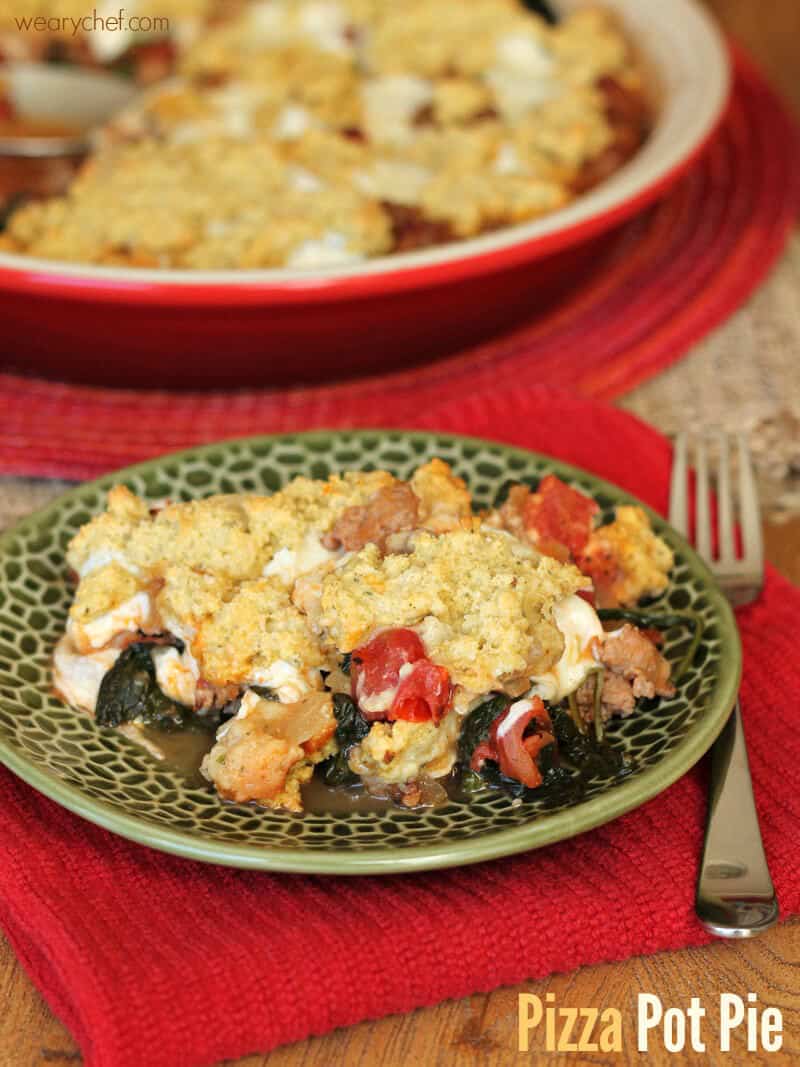 This pizza pot pie is an easy dinner recipe your family will love!