Julie's Easy Meal Plans ~ Simple every day meals for the busy family! Simple, Easy & Delicious Recipes!
Be sure to subscribe to my newsletter HERE so you never miss a new recipe!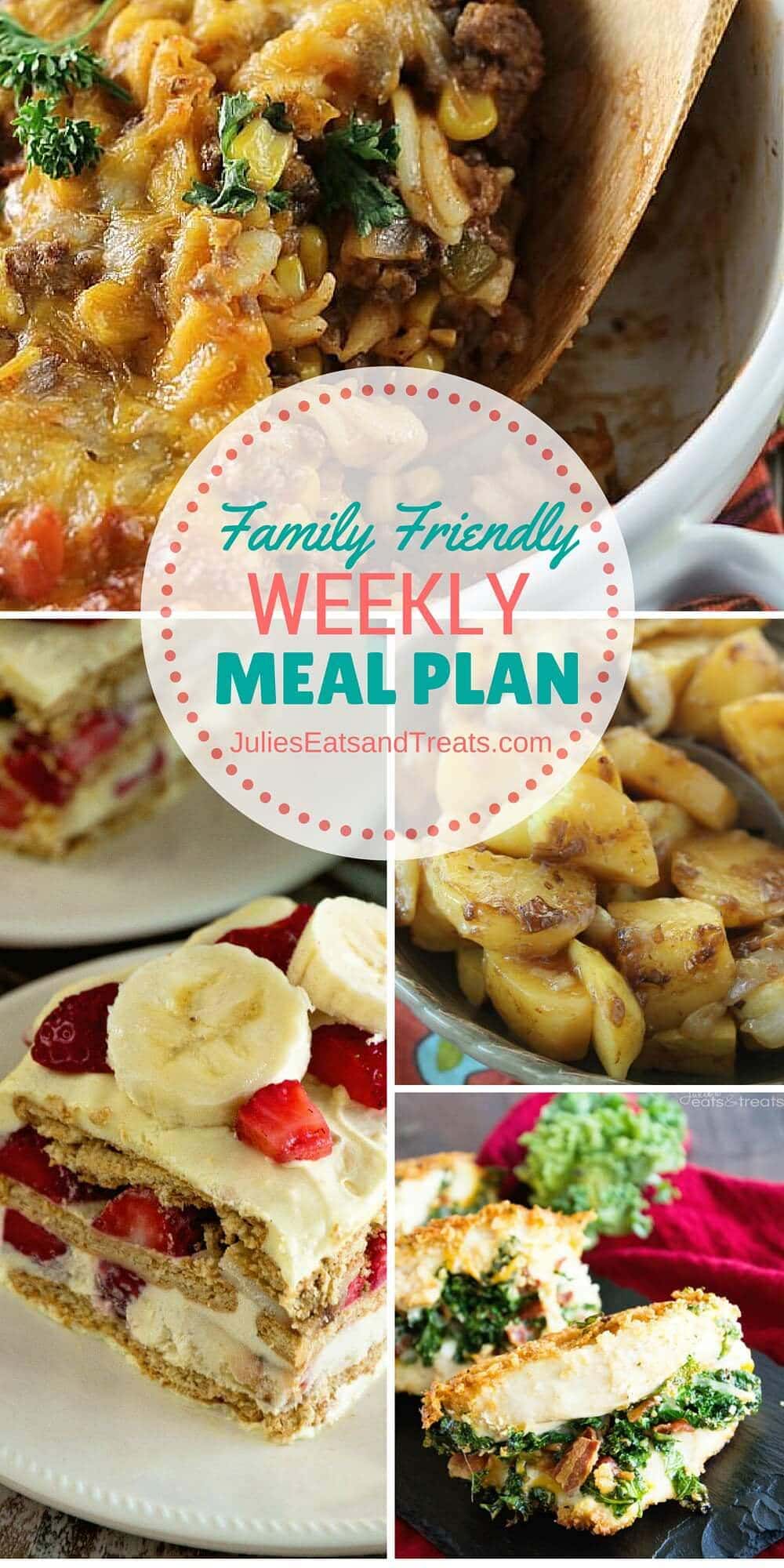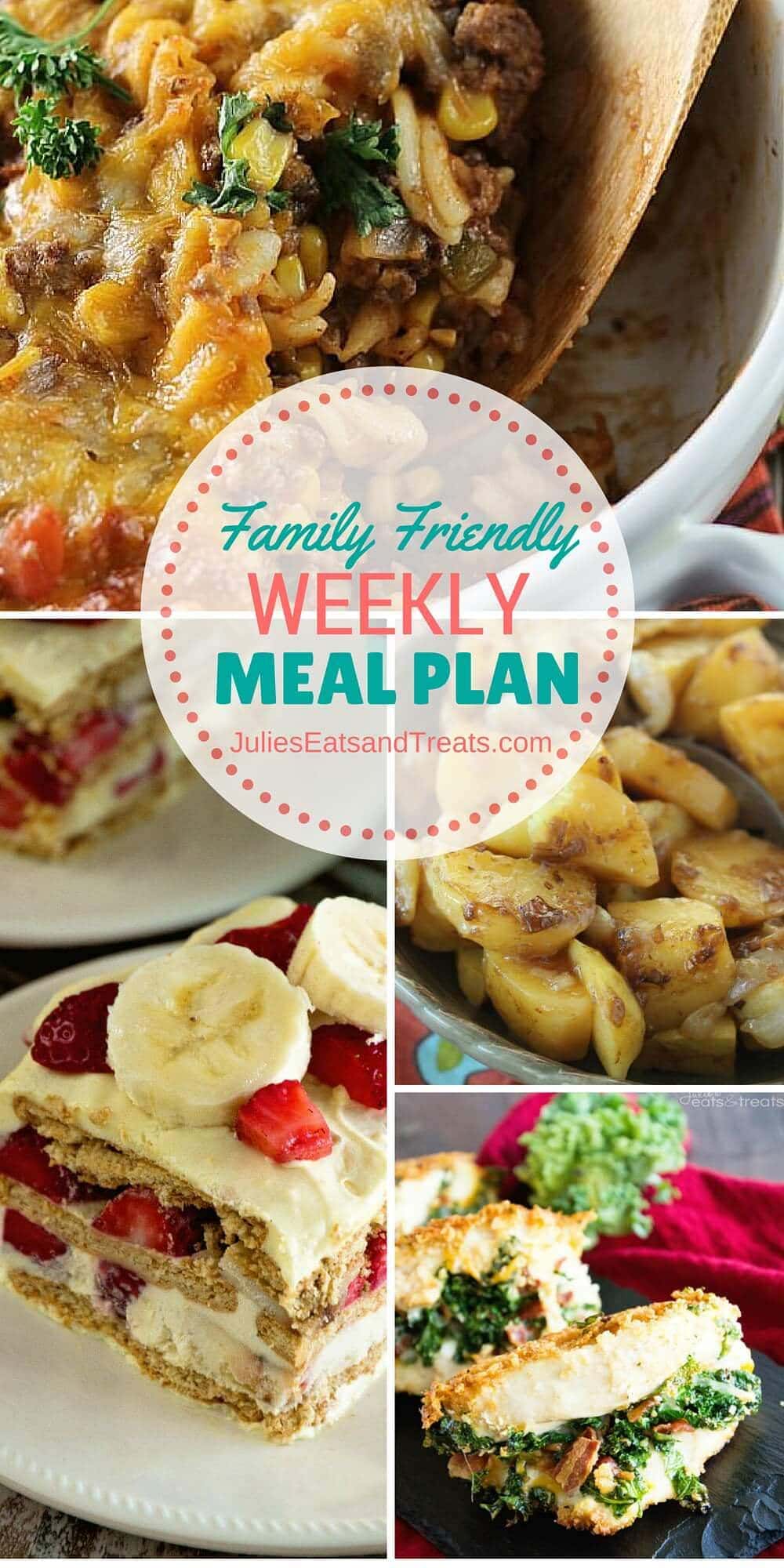 It's SEPTEMBER! Wow! How'd that happen? I blinked. That's how that happened.
Apparently I'm embracing it will all things fall, especially apples. I should have called this week Apple Week here on Julie's Eats & Treats! We kicked off the week with Red Apple Sangria, then we had some sweet treats with Apple Peanut Butter Cookies plus Apple Crumb Cakes. Then we rounded it out with Caramel Apple Snickers Salad. Wow. Now that was a delicious week!
As for next week, don't worry there is still more delicious eats ahead. I might even throw pumpkin in there. Wait, that was Ashley that did that and I didn't complain at all and I bet you aren't either!
Enjoy this weeks menu plan! School is back in full swing and it's time to embrace menu planning is you haven't yet. It takes a ton of stress out of the week and we all know how stressful life is!
Monday

MY OTHER RECIPES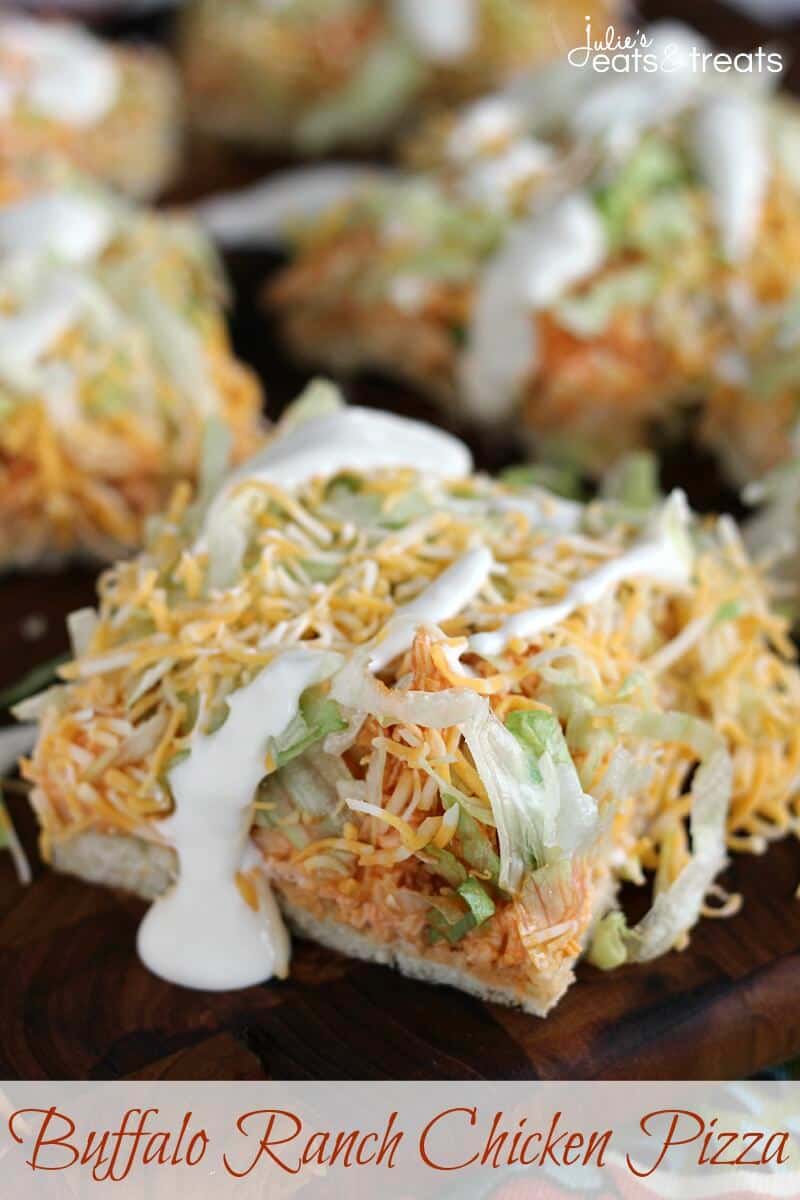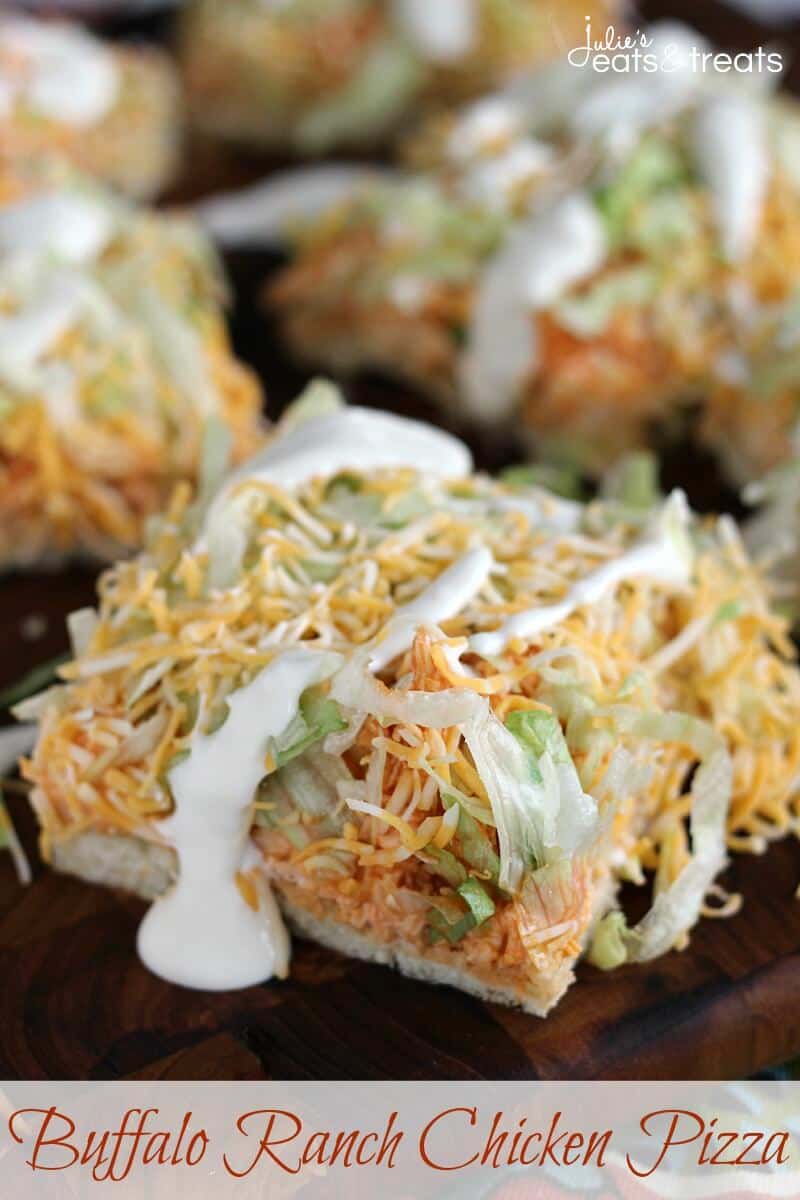 Buffalo Ranch Chicken Pizza ~ Flaky Crescent Rolls Piled with Cream Cheese, Buffalo Chicken, Lettuce, Cheese and Blue Cheese Dressing!
Tuesday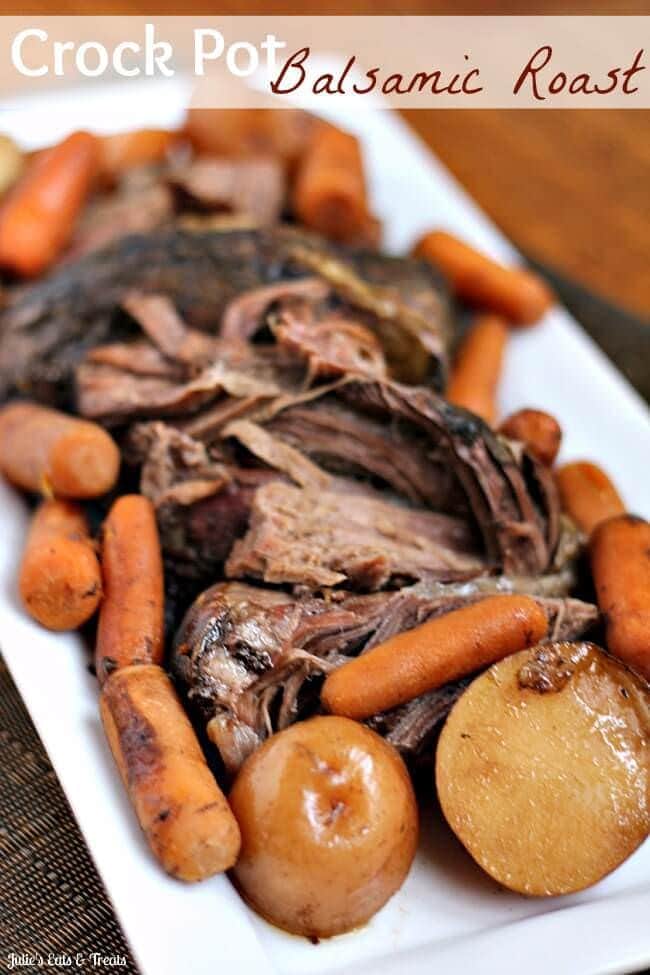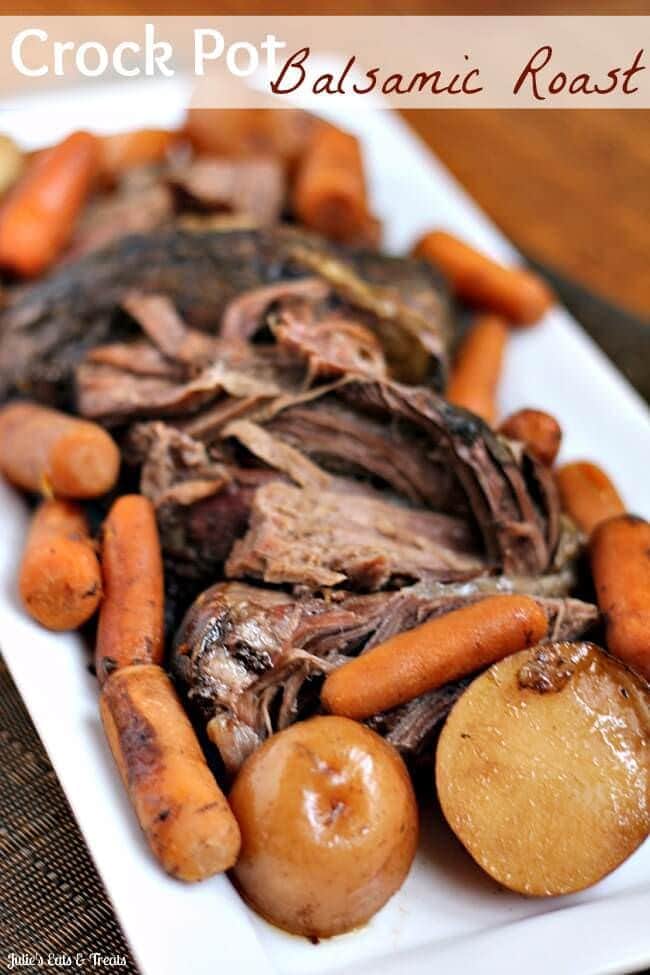 Crock Pot Balsamic Roast ~ Savory Roast, Carrots & Potatoes! 
Wednesday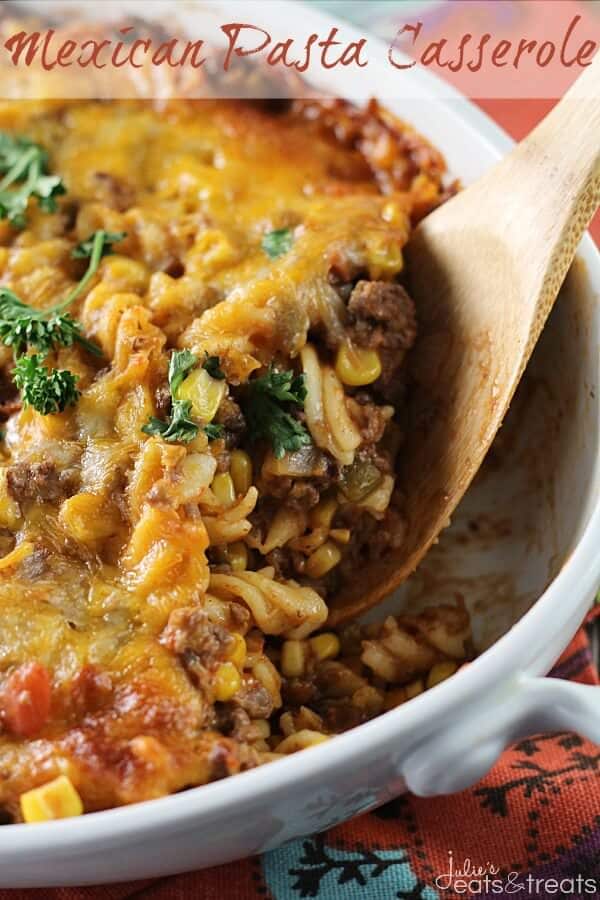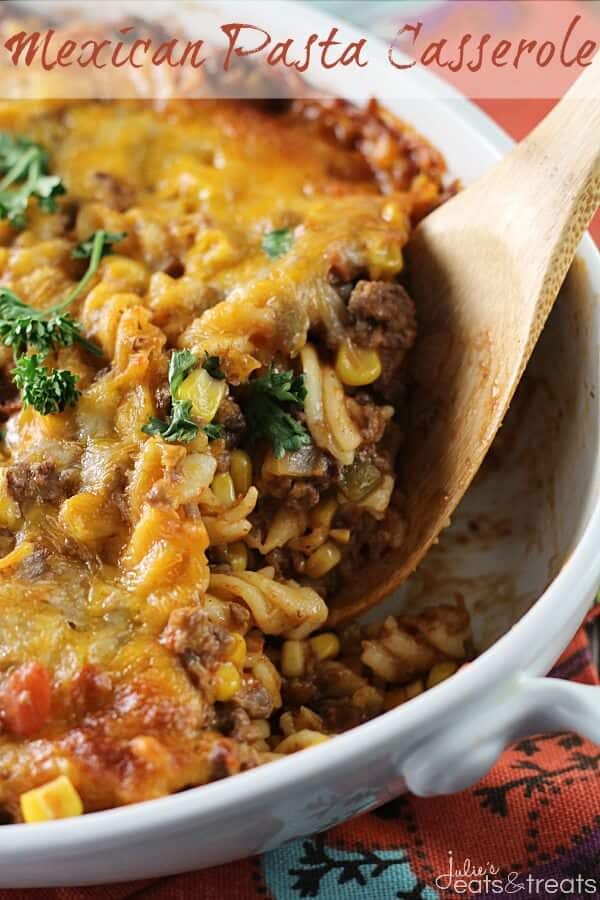 Mexican Pasta Casserole ~ Easy Casserole Loaded with Pasta, Beef, Salsa, Corn and Mexican Cheese!
Thursday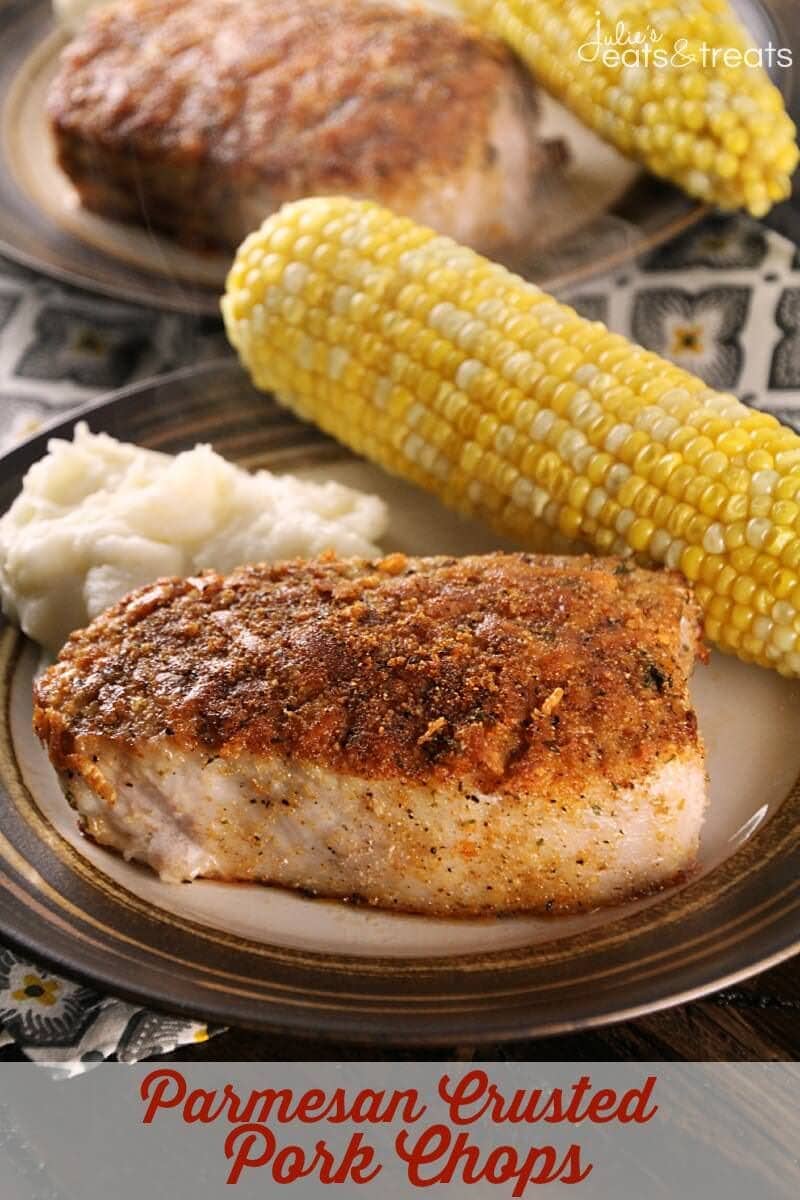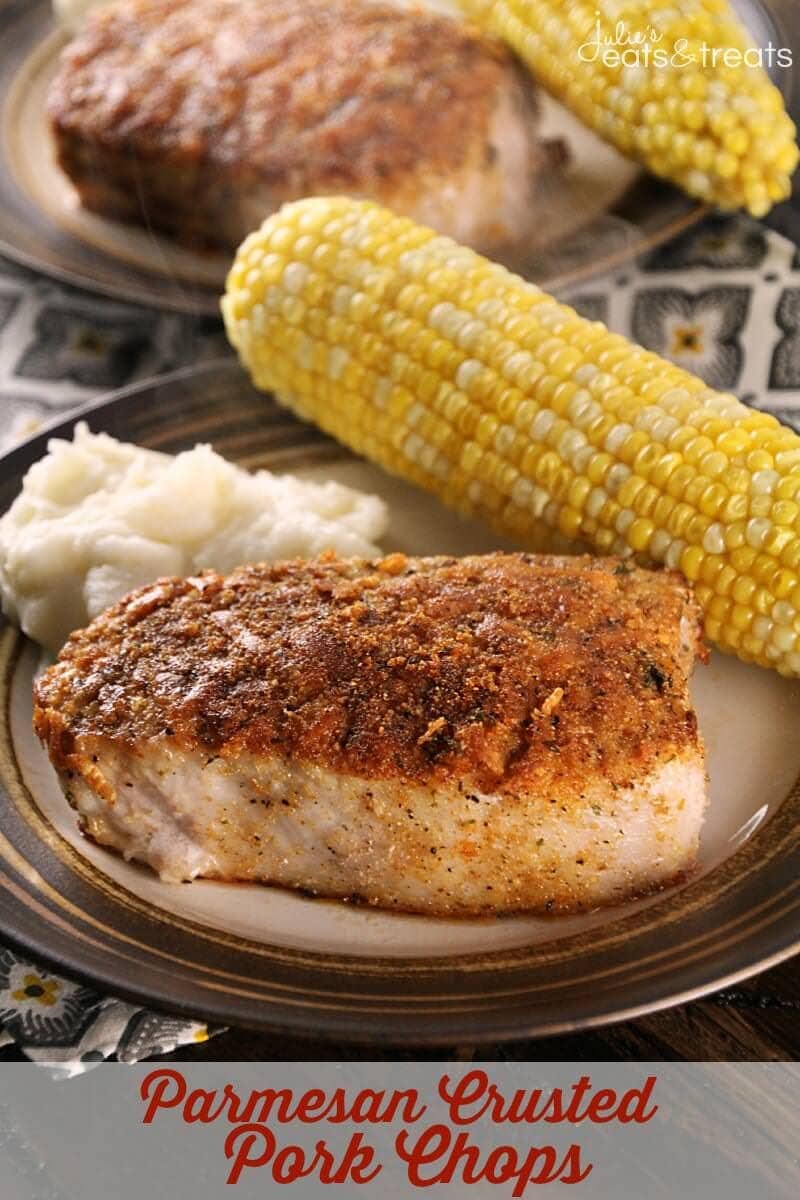 Parmesan Crusted Pork Chops ~ Quick and Easy Pan Fried Pork Chops Coated in a Crunchy Parmesan Coating!
Friday
Supper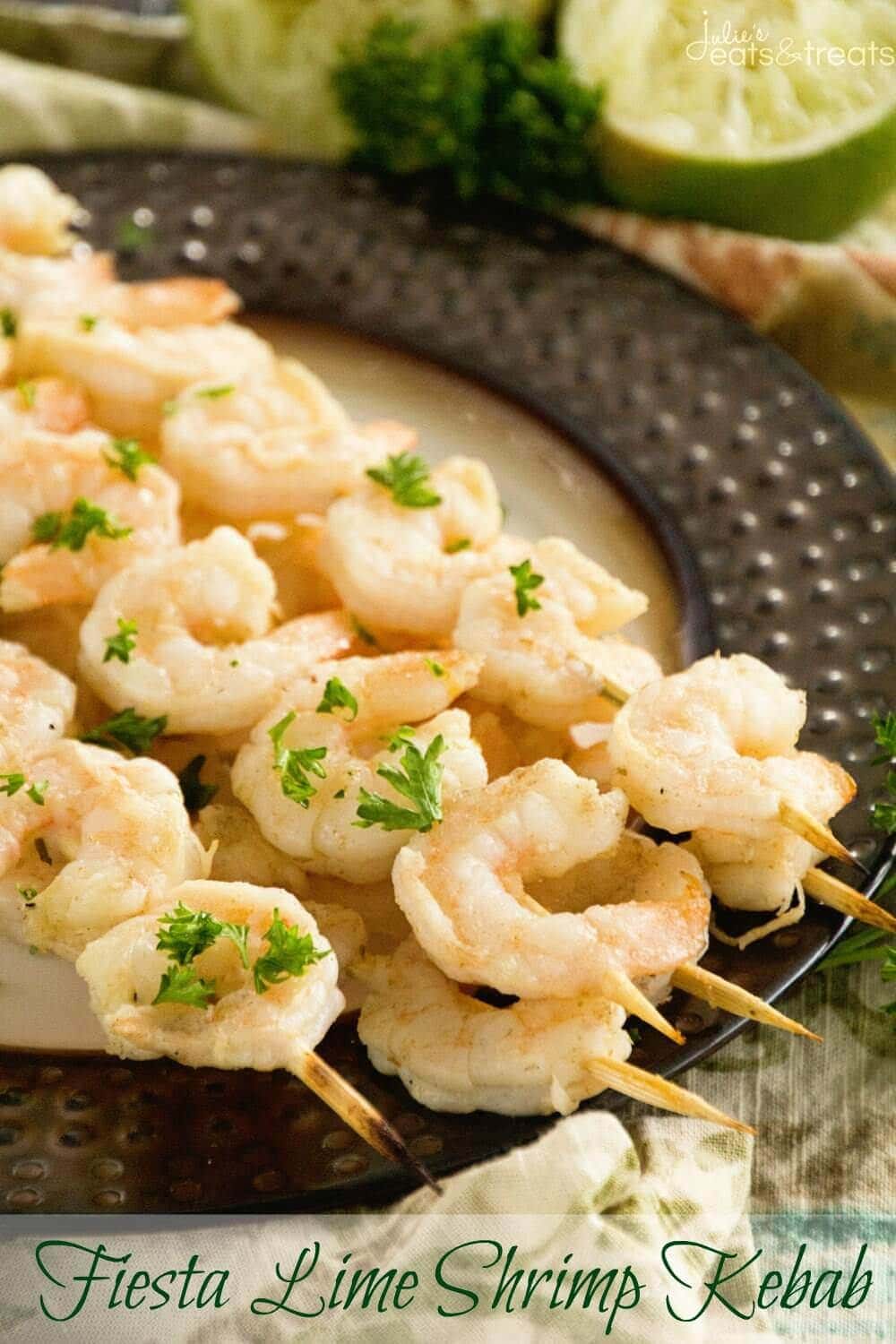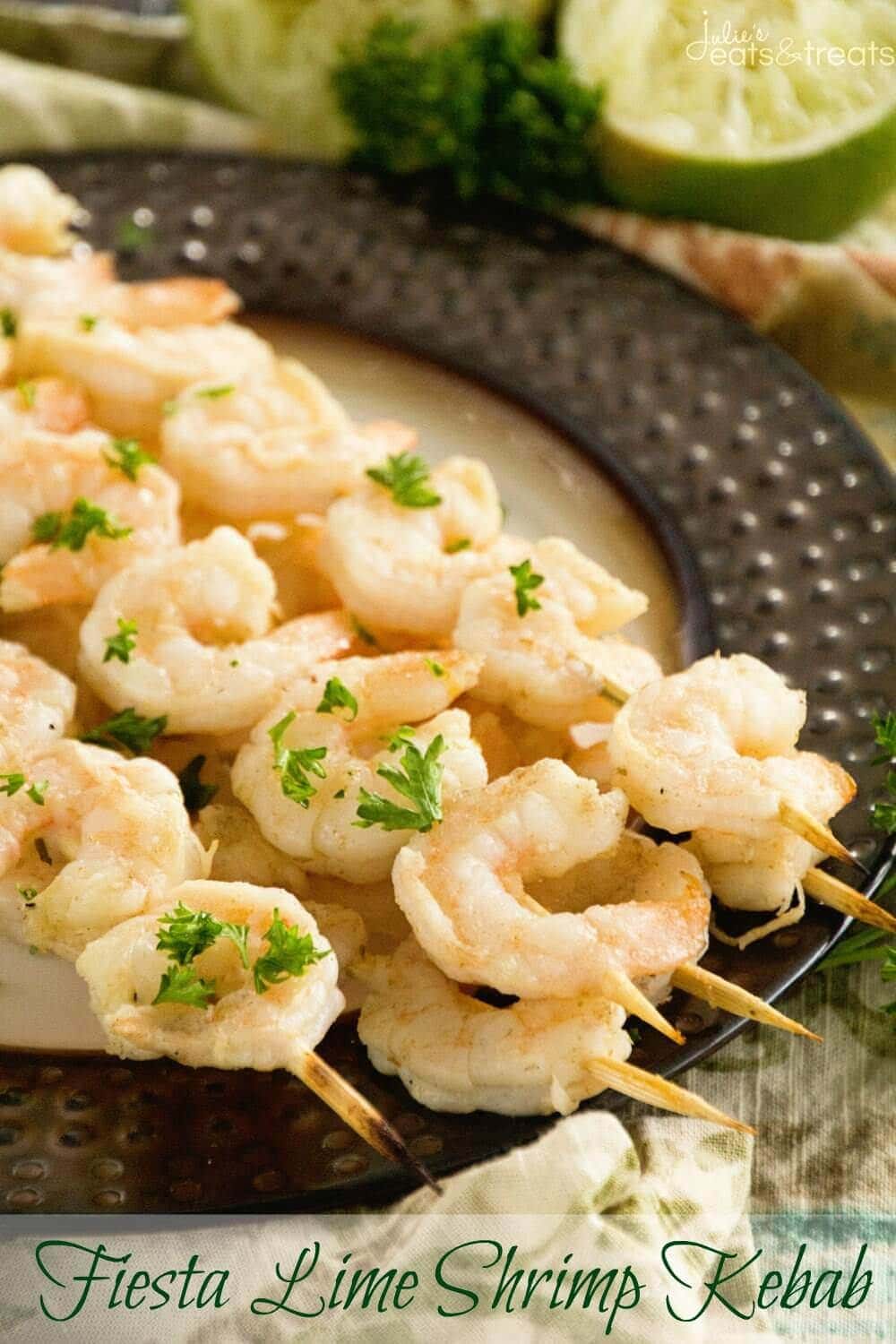 Fiesta Lime Shrimp Kebabs ~ Quick & Easy Recipe! Shrimp Kebabs Marinated in Lime Juice and Seasonings then Grilled to Perfect!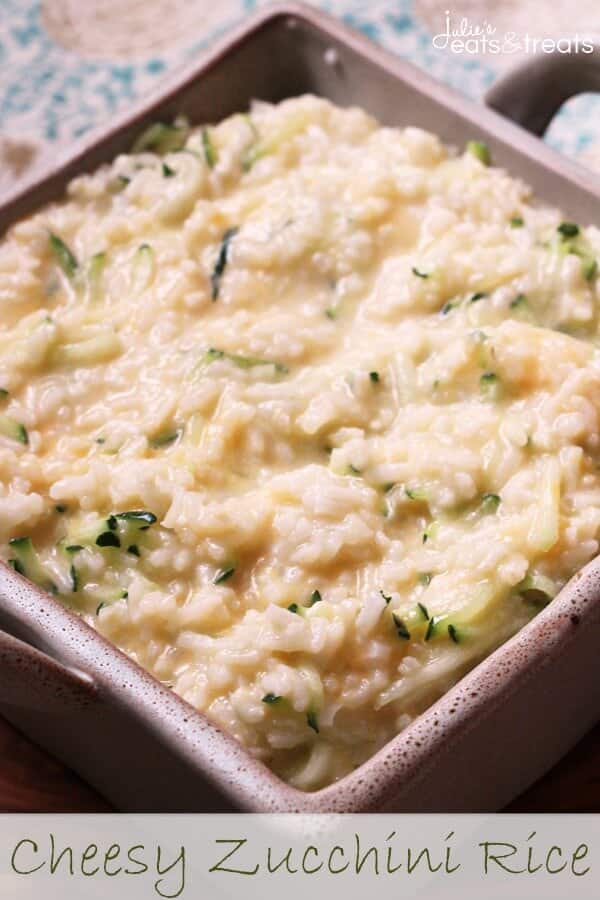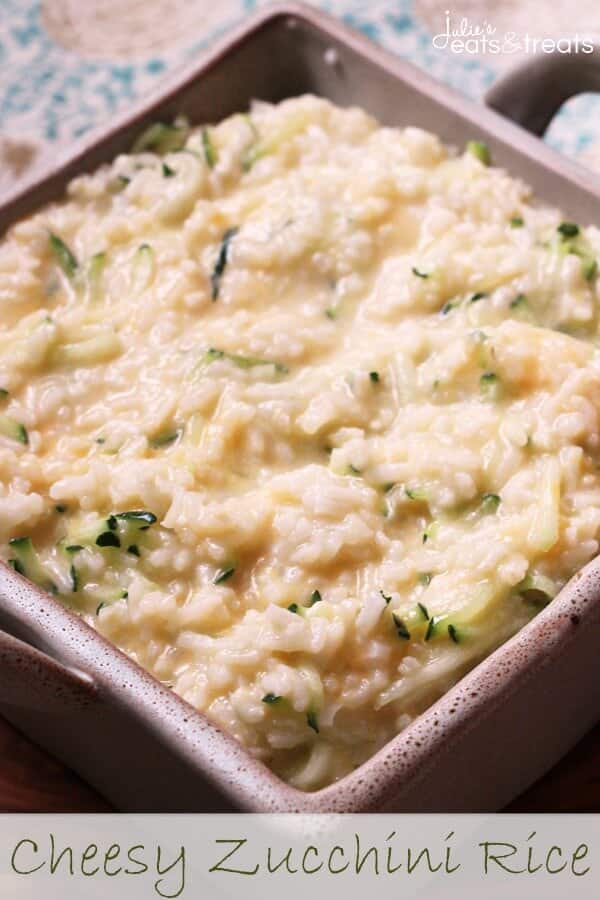 Cheesy Zucchini Rice ~ Easy Side Dish for the Week Night Loaded with Rice, Zucchini & Cheese!
Treat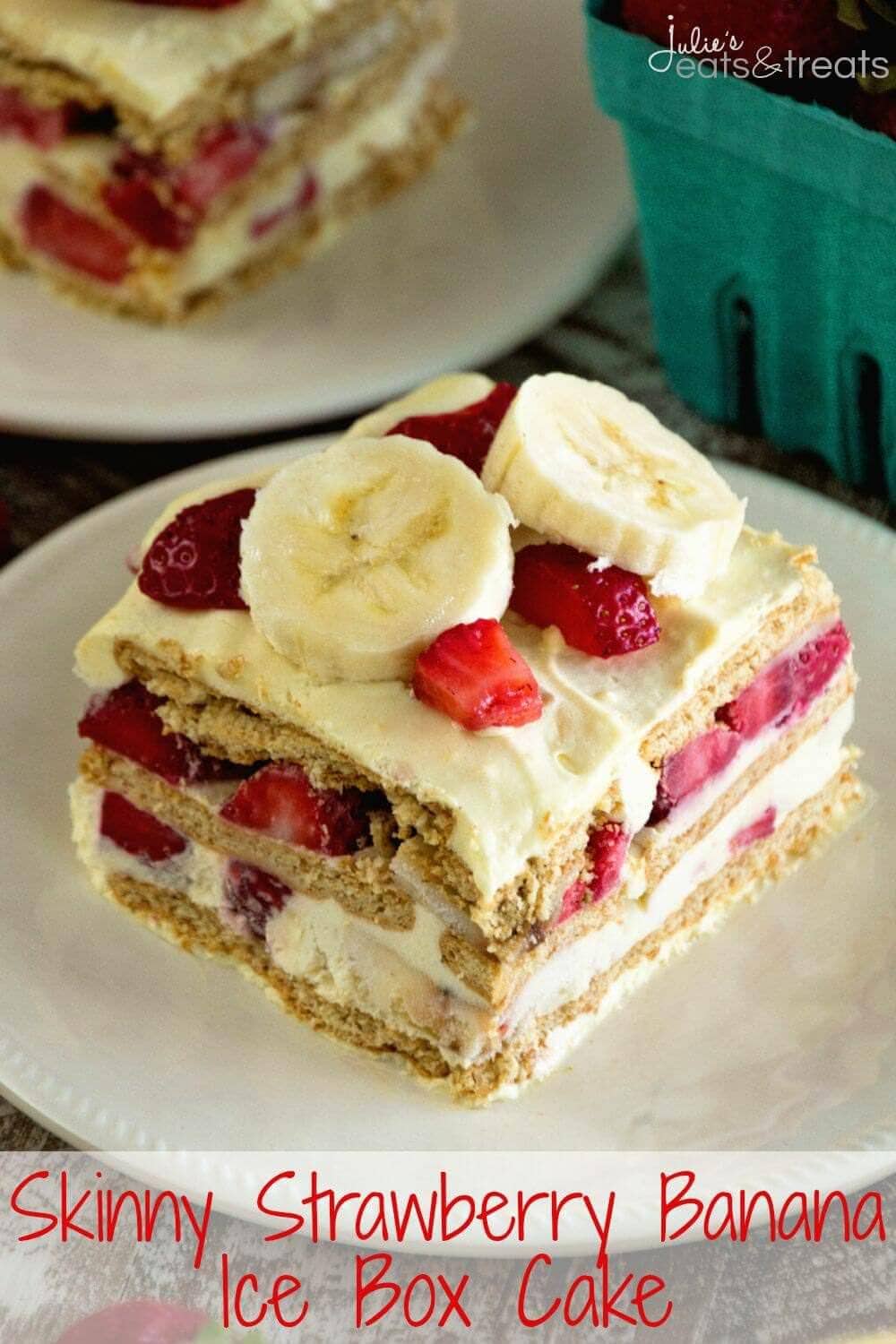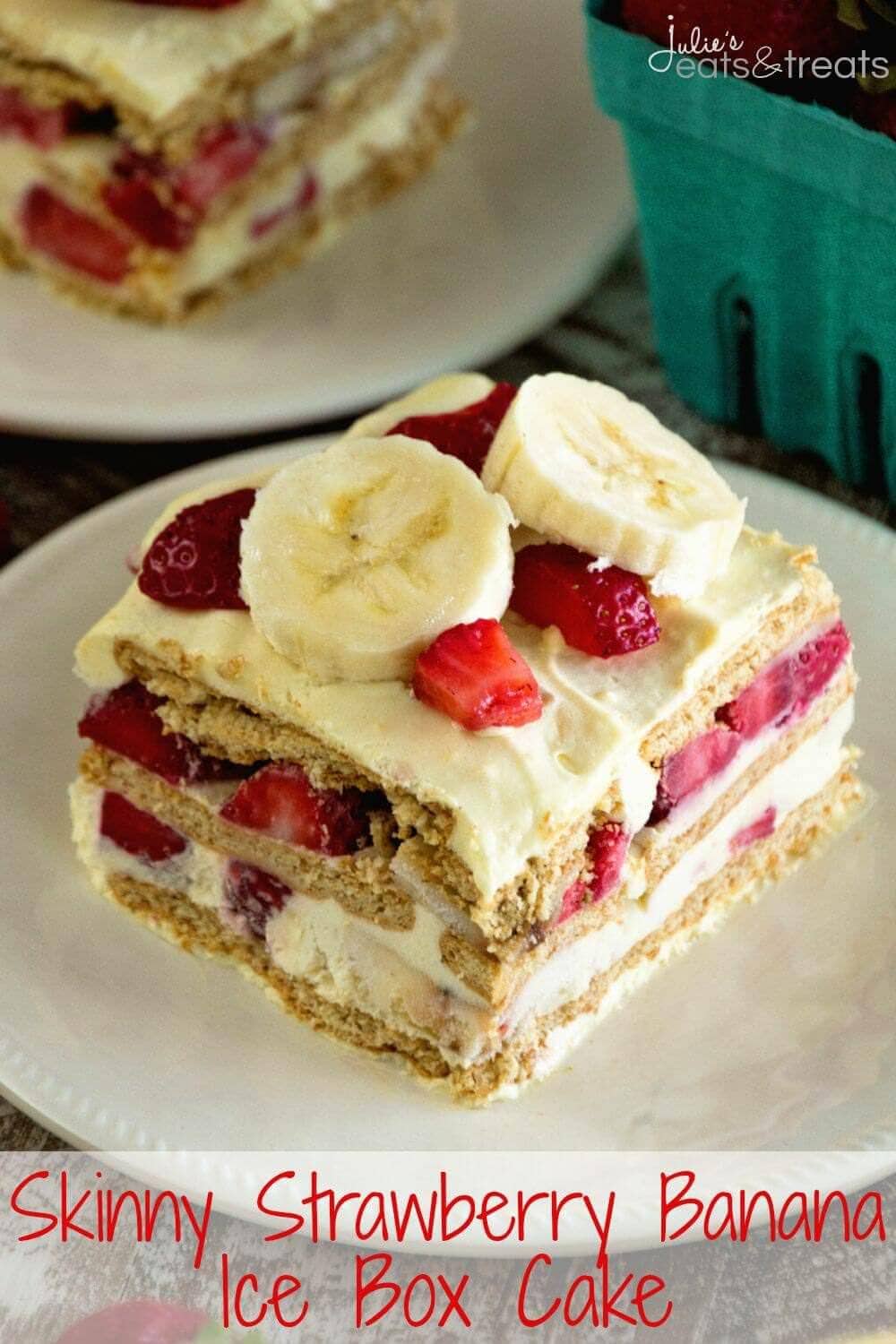 Skinny Strawberry Banana Ice Box Cake Recipe ~ Easy, Traditional Ice Box Cake Recipe Stuffed with Bananas, Strawberries, Graham Crackers and Vanilla Pudding! Plus it's Lightened Up for a Guilt Free Dessert!
Saturday
Lunch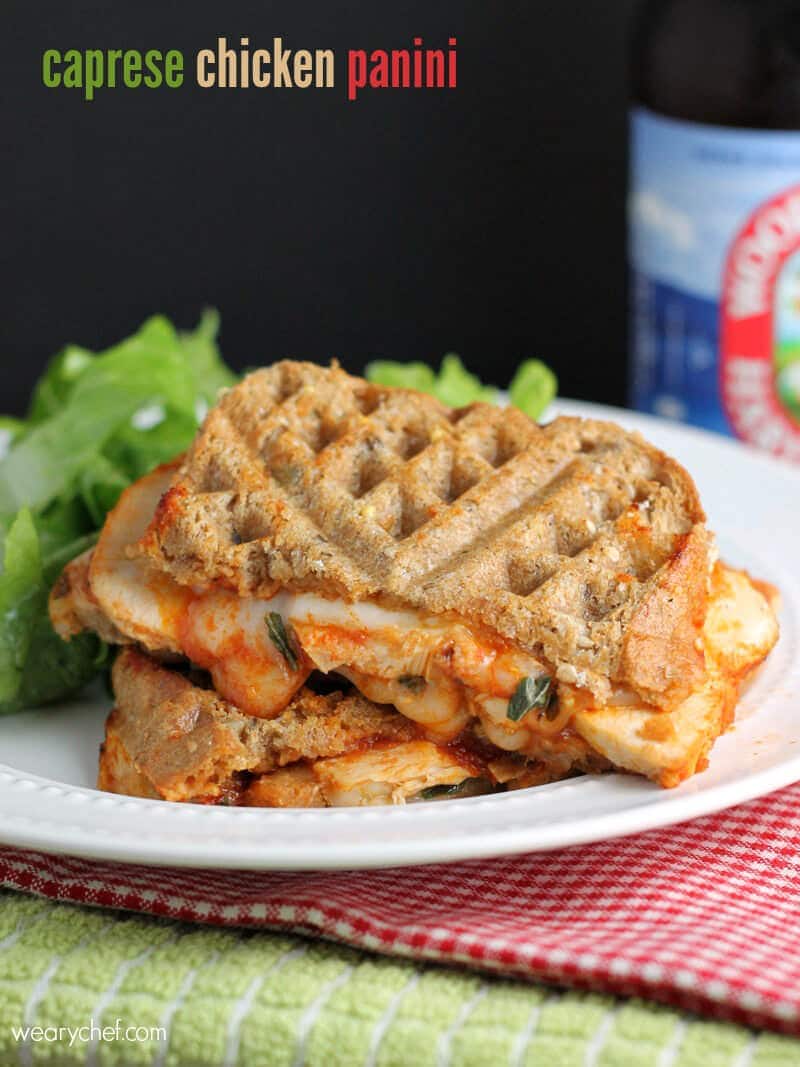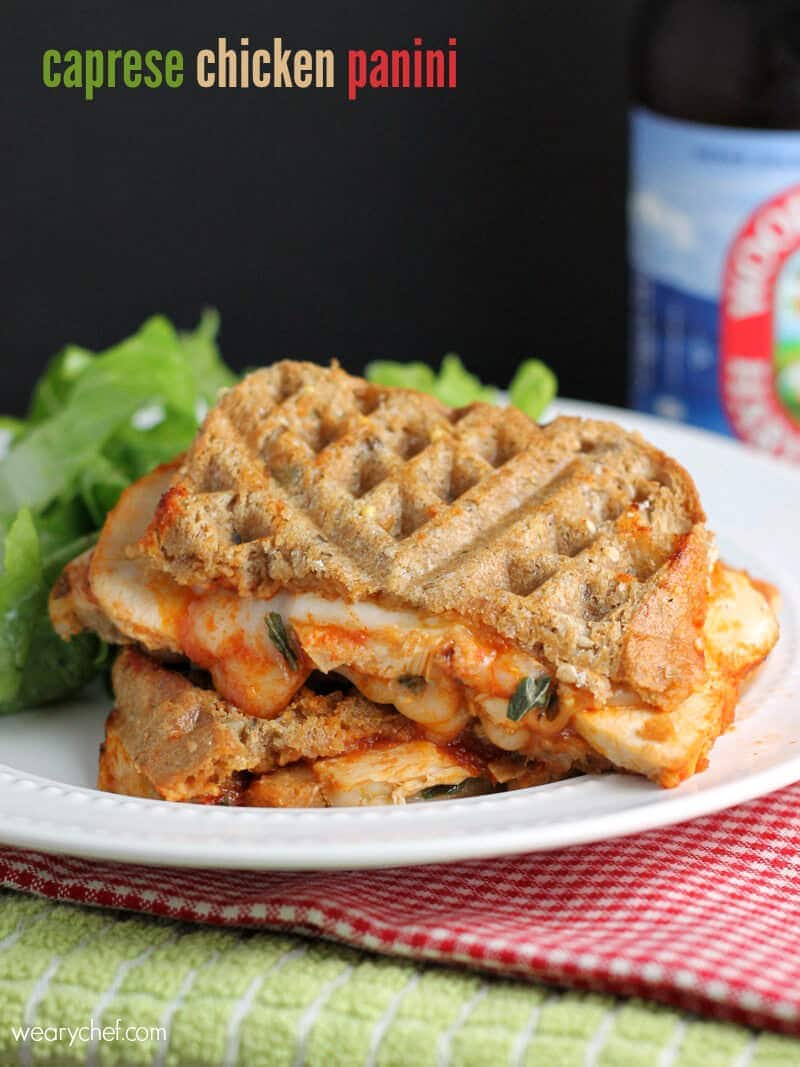 Caprese Chicken Panini ~ A quick and easy sandwich for lunch or dinner!
Supper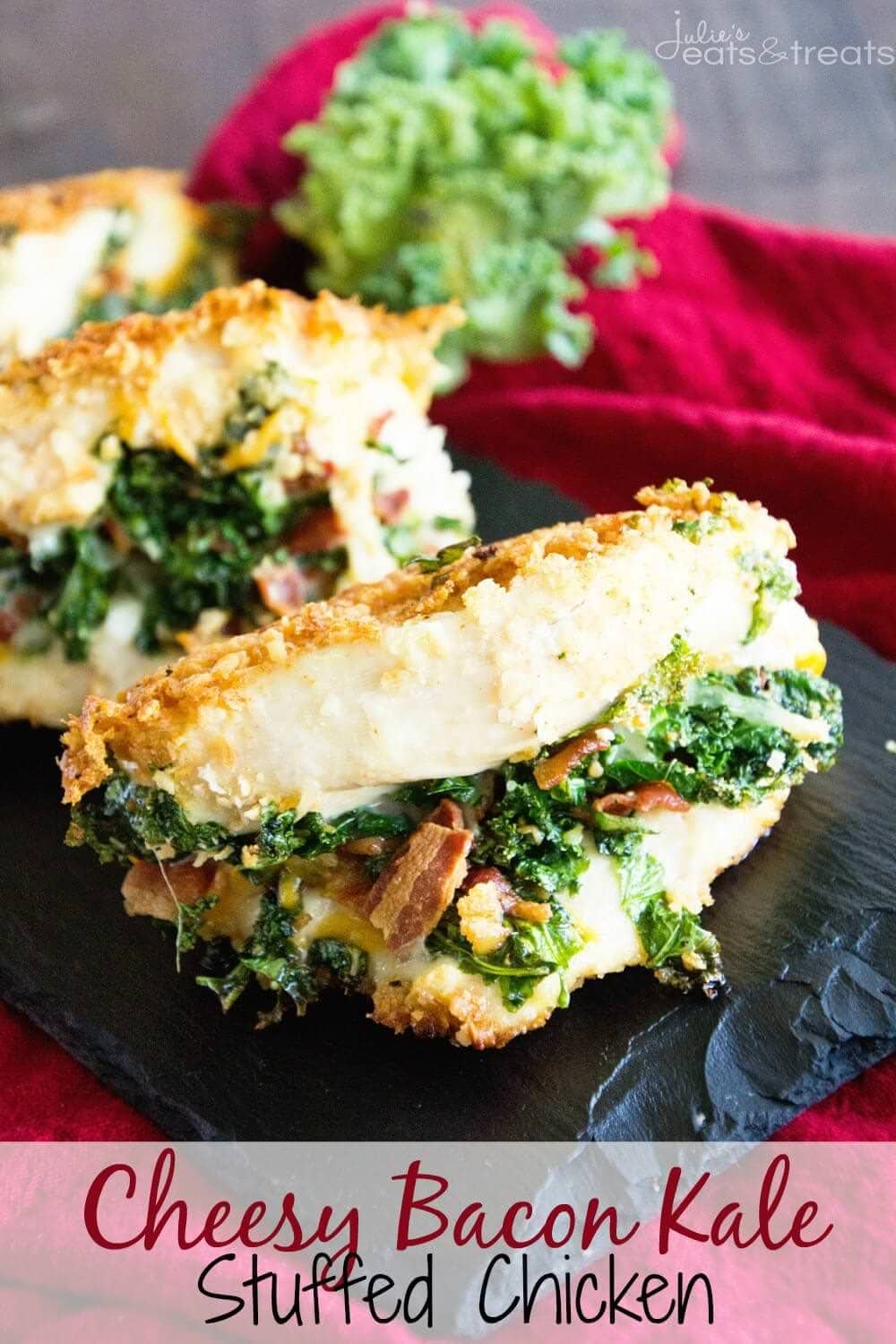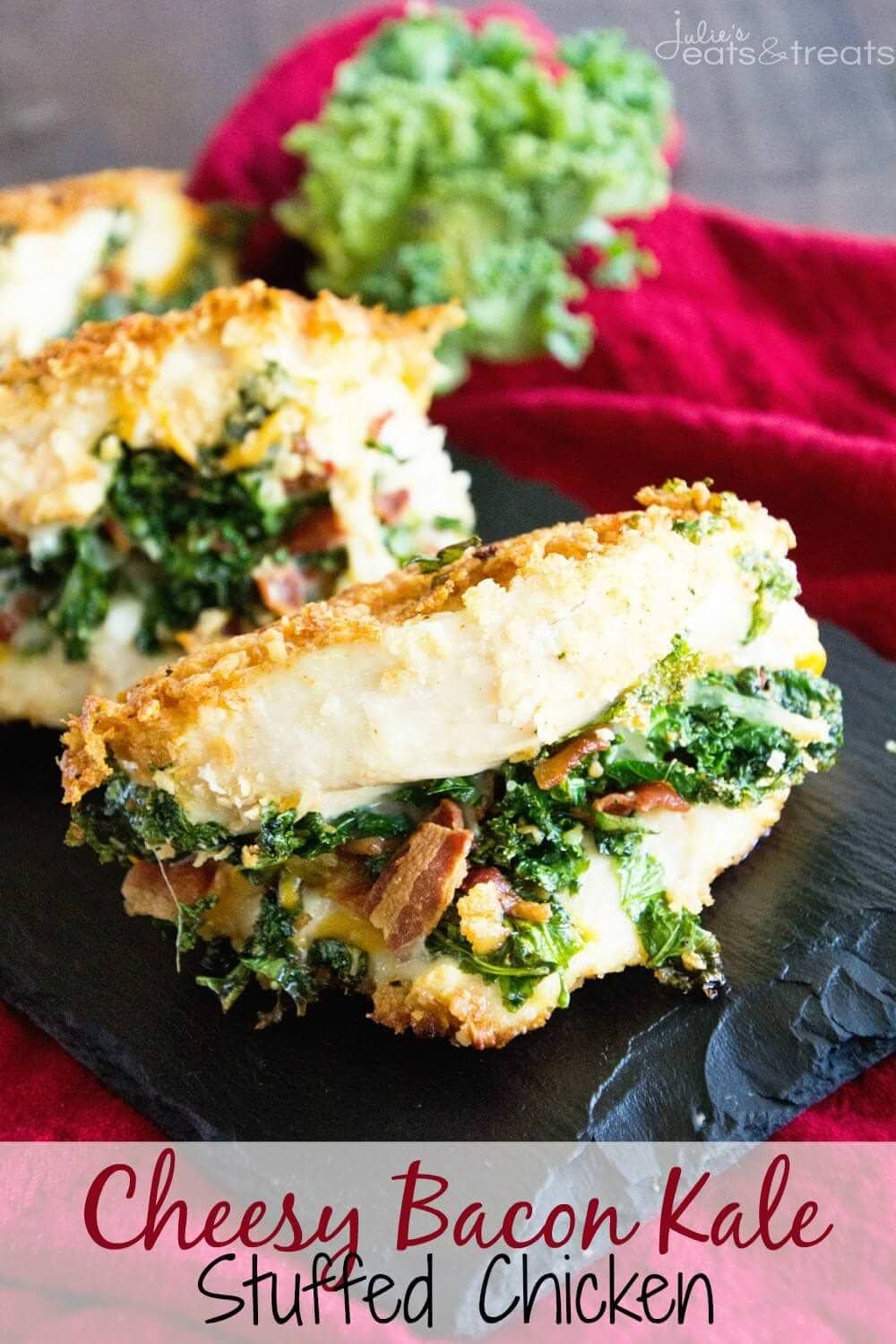 Cheesy Bacon Kale Stuffed Chicken ~ Delicious, Tender Chicken Breasts Stuffed with Cheese, Bacon and Kale! Quick, Easy and Delicious Recipe!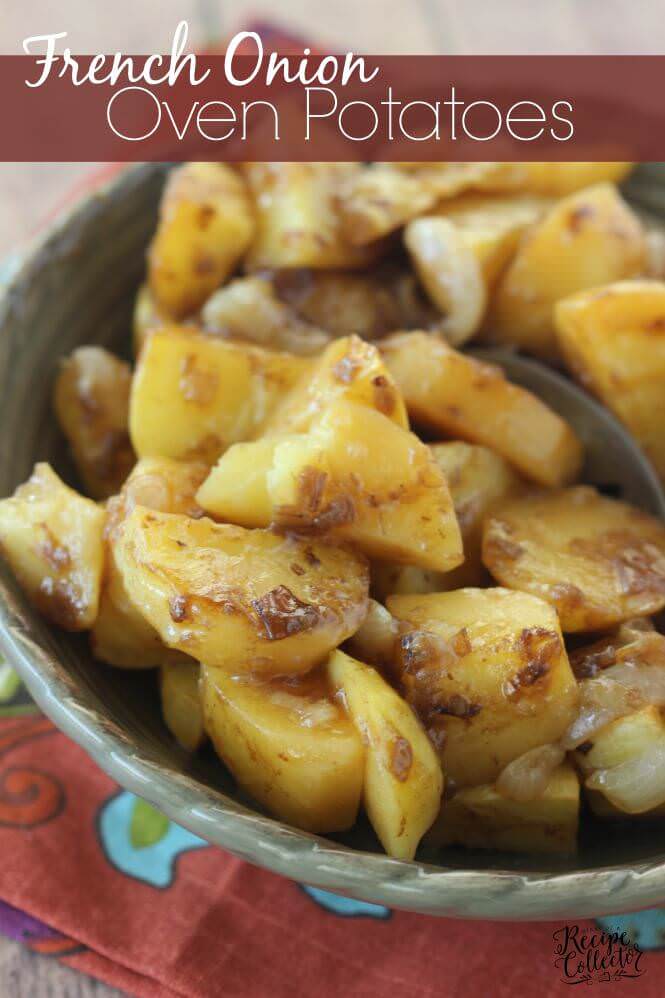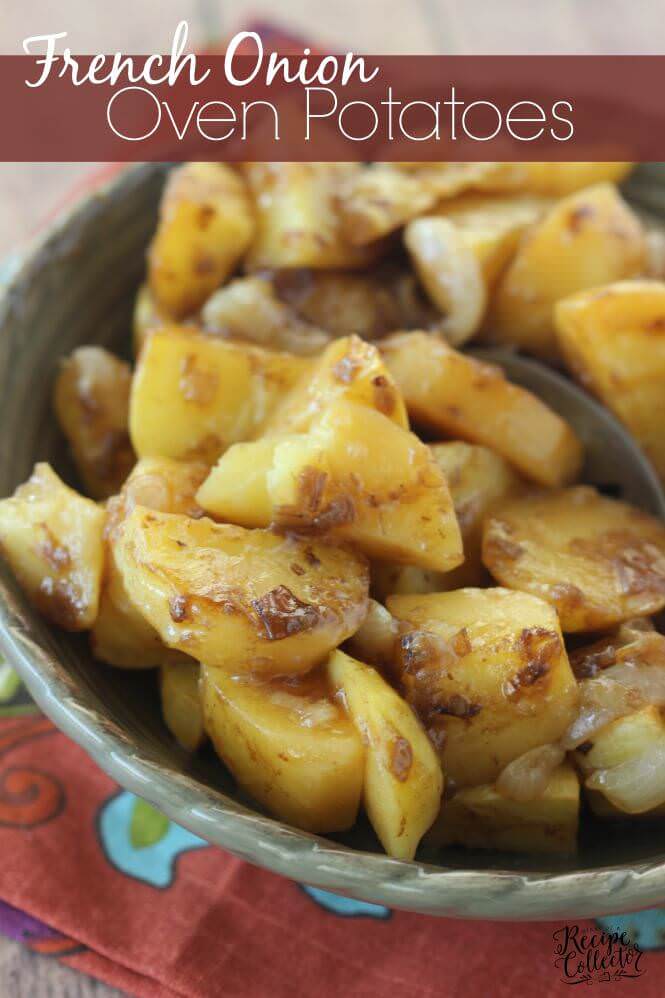 French Onion Oven Potatoes Recipe – A super easy potato side dish roasted in the oven and packed with flavor!
Sunday
Breakfast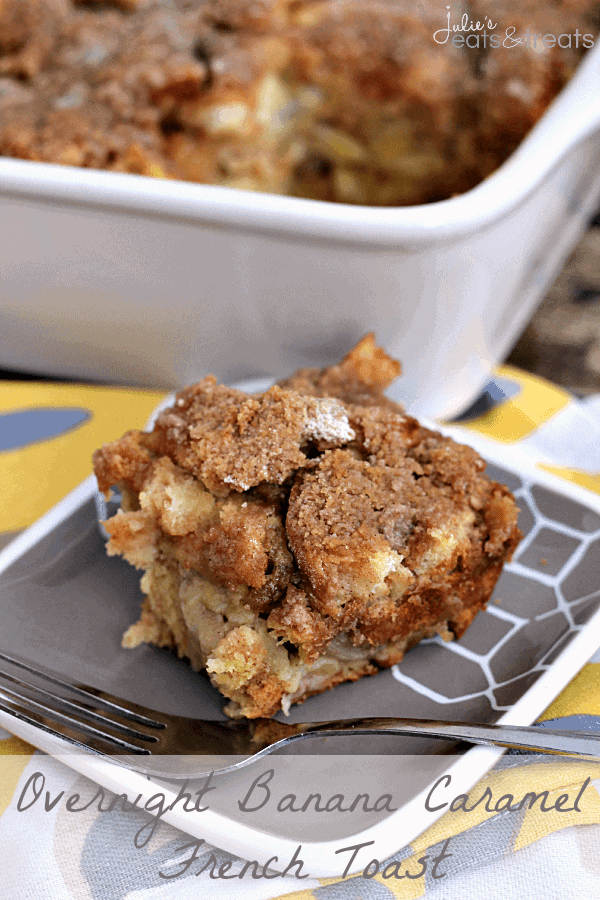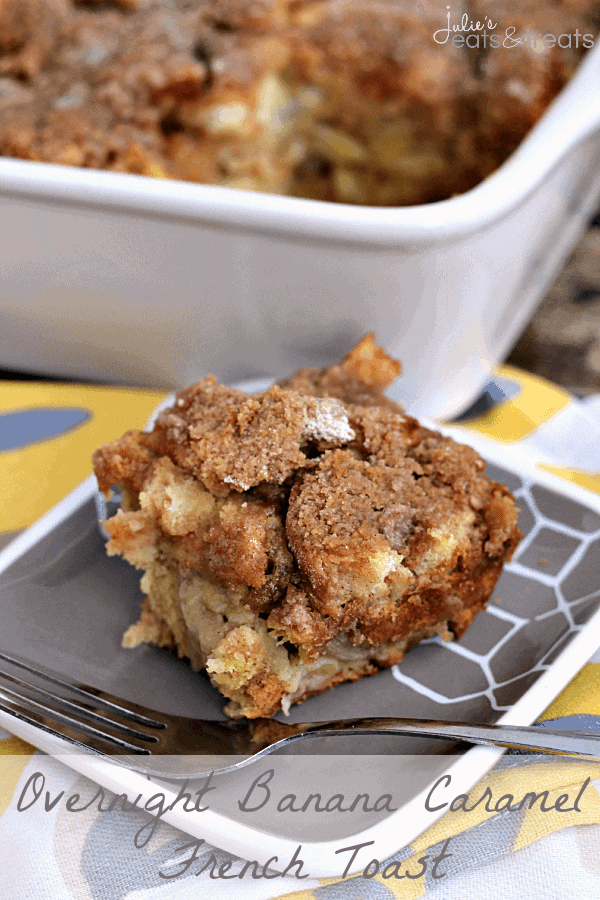 Overnight Banana Caramel French Toast ~ Easy, overnight french toast stuffed with caramel and bananas!
Supper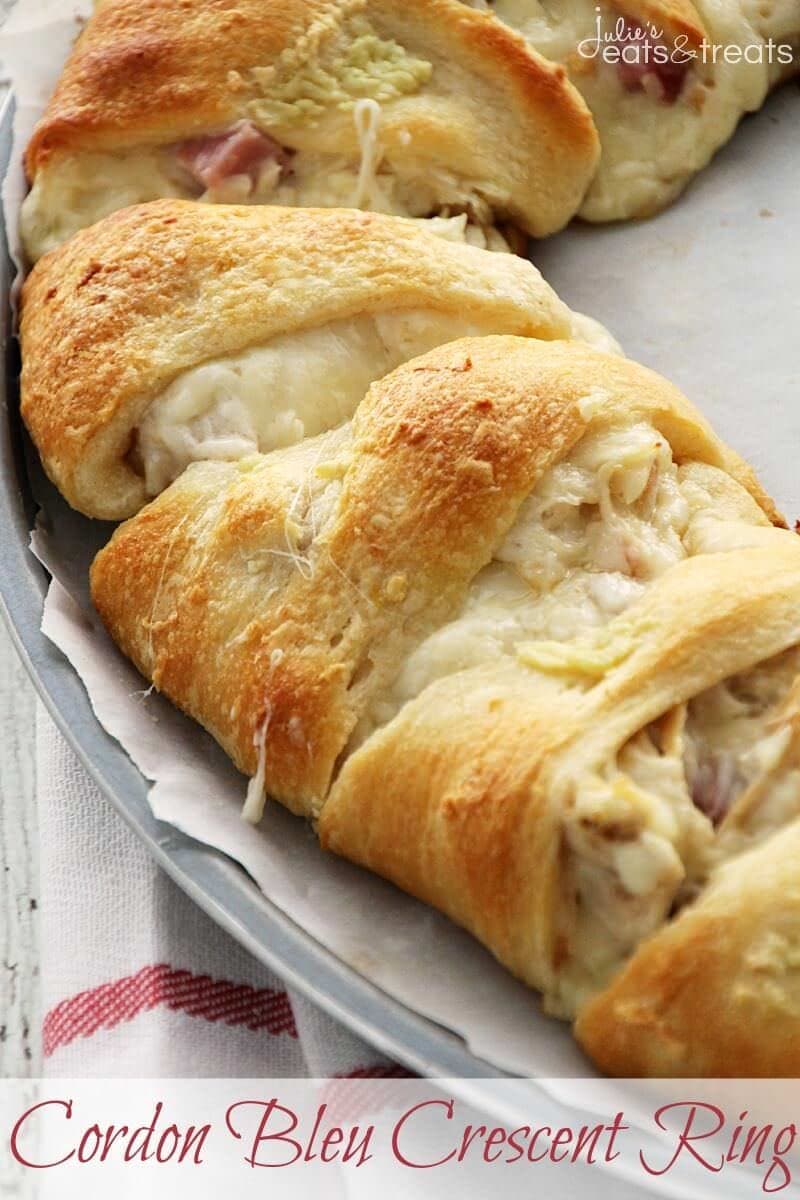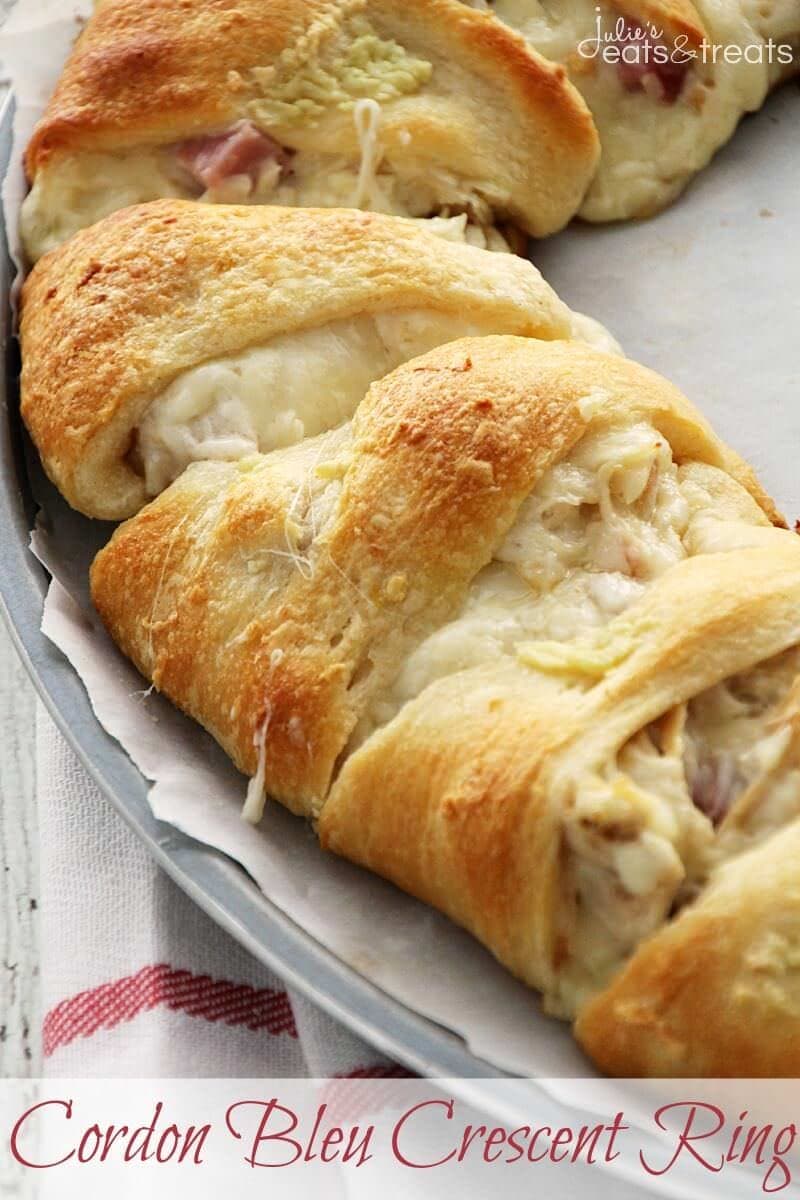 Cordon Bleu Crescent Ring ~ Flaky Crescent Rolls Stuffed with Swiss Cheese, Ham, Chicken and Topped with Garlic Butter! Quick & Easy Dinner!