The Ultimate Grilled Cheese
The Ultimate Grilled Cheese ~ French Bread Stuffed with THREE Different Types of Cheese and Grilled to Perfection!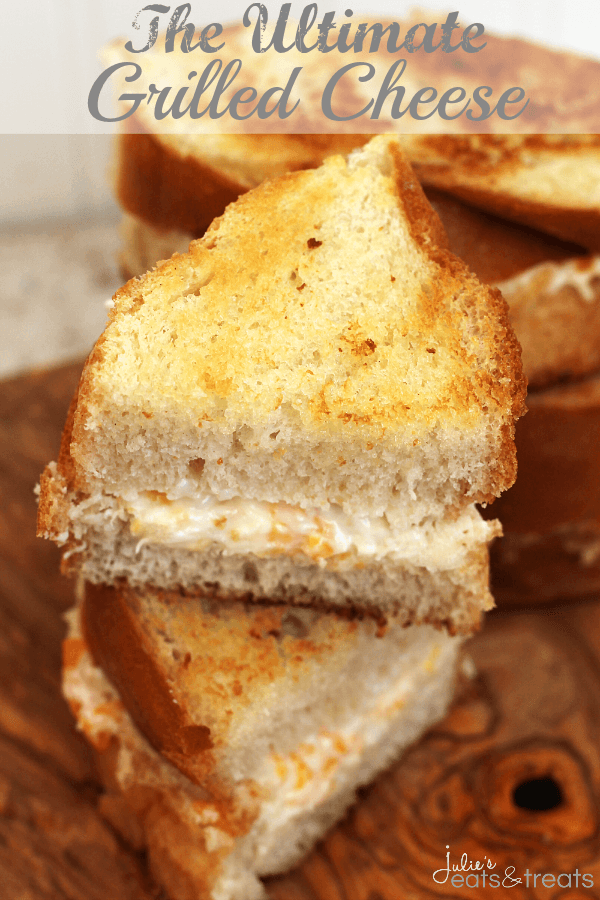 My love affair with Grilled Cheese Sandwiches began a long, long time ago. It was way back in college in the good old dorms rooms. Man it brings back some awesome memories. How did I not realize how much fun college was and how carefree my life was? It was the simplest times and I just wanted to be done. Done and out making money!
To bad the bills are also larger now! Right?
I went to school for Hotel/Restaurant Management so this included a lot of cooking classes, but sometimes you just can't beat the simplest things in life like a comforting Grilled Cheese.
In the "Dorm" all we had was a shared kitchen. It wasn't ideal and let's face it there were some odd people in that dorm that I didn't really want to intermingle with. My amazing roommate brought a Grilled Cheese maker. Now if you are looking for a gift for a college student please share the grilled cheese love with them and give them one! So simple.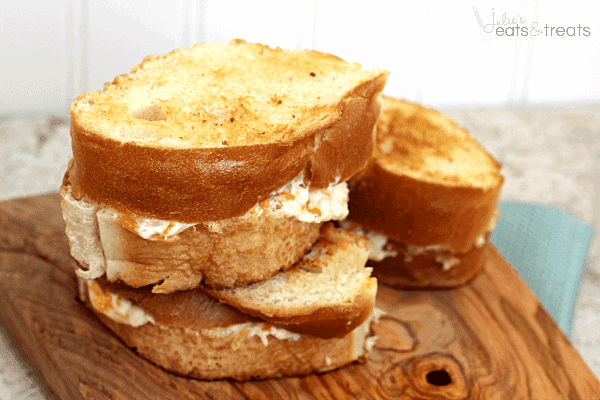 Whenever we had a midnight craving we'd whip up a grilled cheese loaded with cheese because really that ooey, gooey makes the grilled cheese.
Soon the boys learned. The secret was out. Our epic grilled cheeses were the talk of the dorm! We had boys flocking to our room to try one of them. Especially after we had been out to late on a weekend doing things that I shouldn't speak of.
P.S. Dad could never figure out why I had a "migraine" every Sunday morning when he called me. Shhhhhh. Secrets safe with you right? And he doesn't know what the internet is!
I set out on a mission to top my beloved simple grilled cheese and did I succeed or what! This Ultimate Grilled Cheese is loaded with three different types of cheese, seasonings and piled onto thick, hearty French Bread!
Now as I let this secret out I hope the boys don't come flocking to my house for one. My hubs might not be to receptive to that!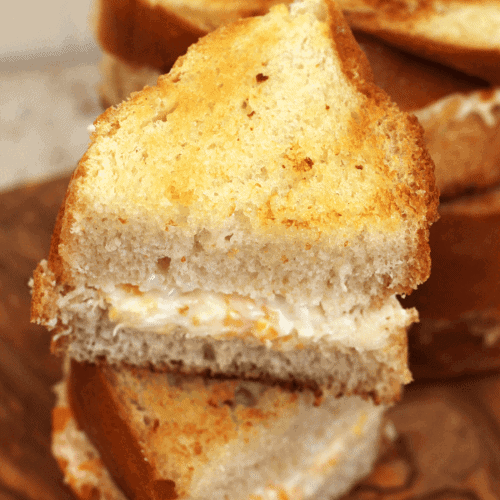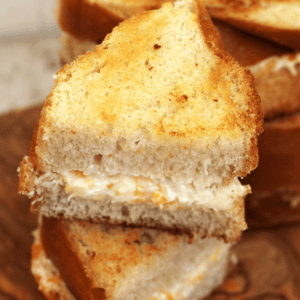 The Ultimate Grilled Cheese
The Ultimate Grilled Cheese ~ French Bread Stuffed with THREE Different Types of Cheese and Grilled to Perfection!
Ingredients
4

oz

cream cheese

softened

3/4

c.

mayonnaise

1

c.

shredded cheddar cheese

1

c.

shredded Mozzarella cheese

1/2

tsp

garlic powder

1/8

tsp

seasoned salt

1

loaf French Bread

cut 1/2'' thick
Instructions
In a bowl, beat cream cheese and mayonnaise until smooth. Stir in garlic powder, seasoned salt and cheeses. Butter one side of bread slice. Spread unbuttered side of bread with cheese mixture. Top with another slice of bread, buttered side facing out.

Cook in skillet over medium heat until outside of bread is golden brown and cheese is melted.
Nutrition
Serving:
1
g
Calories:
736
kcal
Carbohydrates:
40
g
Protein:
27
g
Fat:
51
g
Saturated Fat:
20
g
Cholesterol:
105
mg
Sodium:
1131
mg
Potassium:
185
mg
Fiber:
1
g
Sugar:
3
g
Vitamin A:
935
IU
Calcium:
534
mg
Iron:
3
mg
Grab Another Sandwich!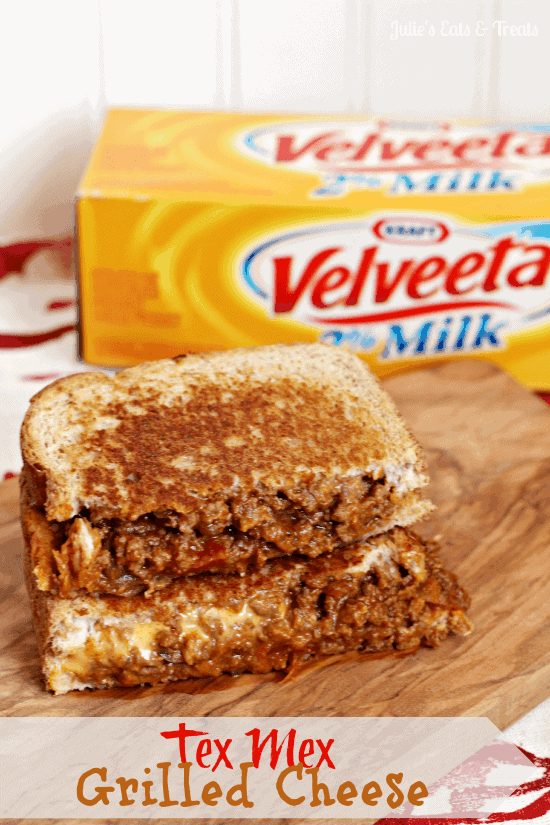 Tex Mex Grilled Cheese ~ Spice up your grilled cheese!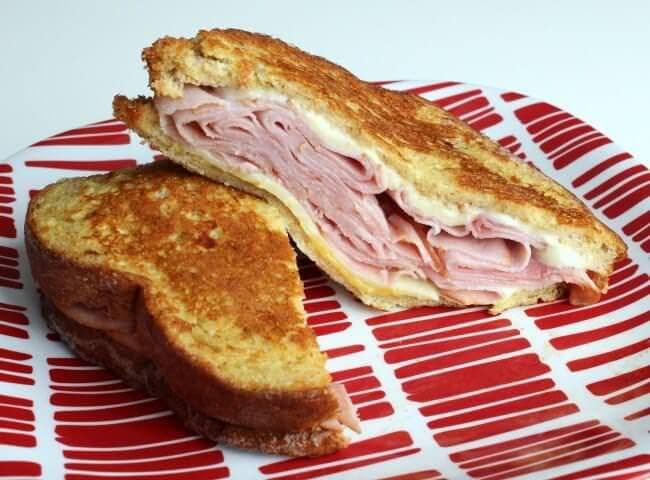 Monte Cristo Sandwich ~ Loaded with Ham, Swiss Cheese and Honey Mustard!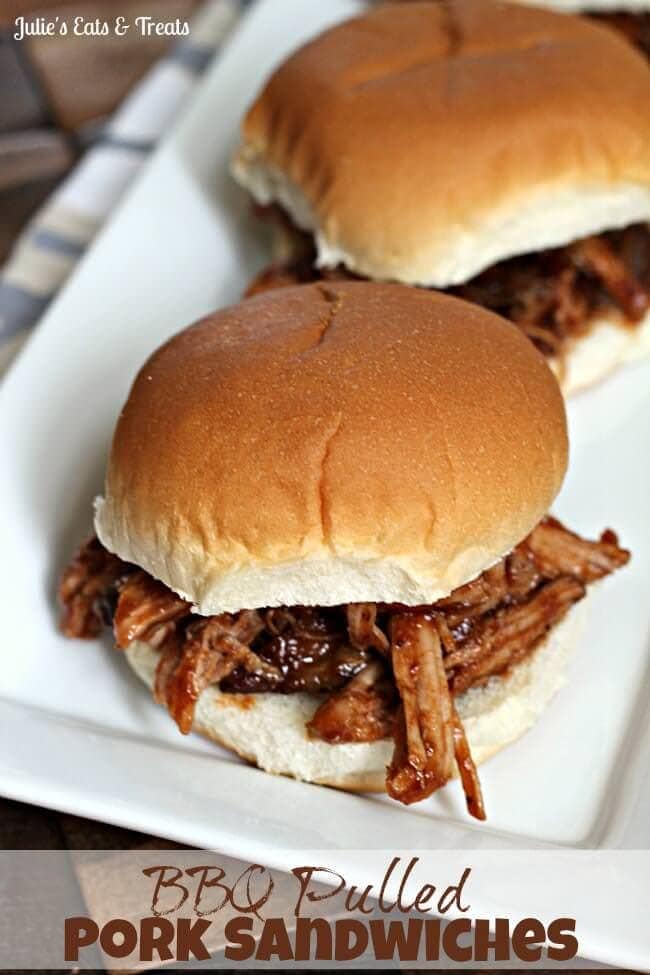 BBQ Pulled Pork Sandwiches ~ Savory smoke flavored pulled pork piled high!