Valentine Caramel Kiss Peanut Butter Blossoms + Giveaway
Valentine Caramel Kiss Peanut Butter Blossoms ~ Soft Peanut Butter Cookies with a Caramel Filled Kiss Rolled in Pink Sugar!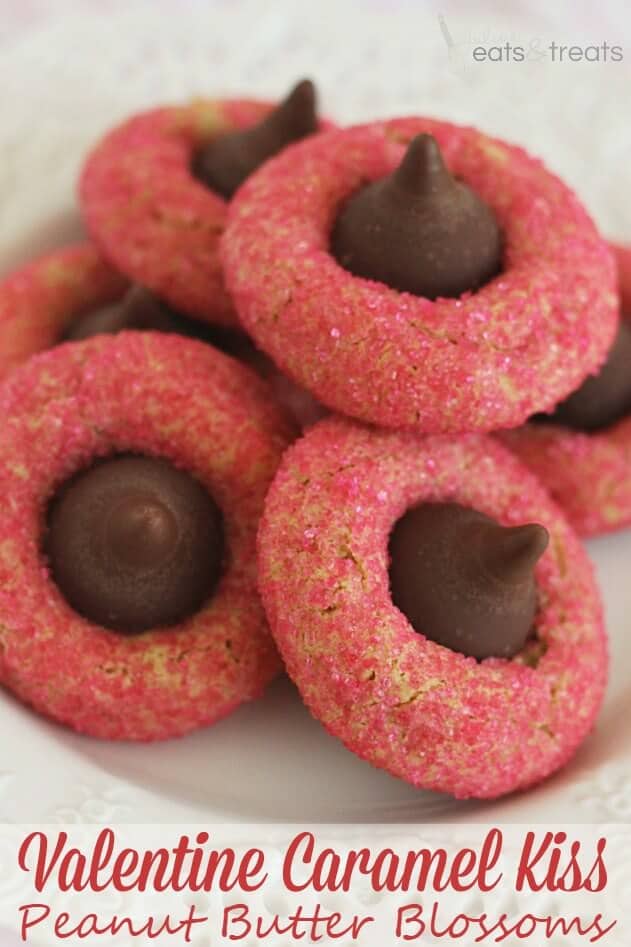 Apparently I must connect Valentine's Day with Cookies! That's not necessarily a bad thing is it? I can always use a few more cookies in my life. To bad they usually end up going to my hips! These little cookies were born on Christmas. My hubs has a thing for Peanut Butter Blossoms with Rolos on them and of course being the amazing wife I am I went off to the store a few days before Christmas to grab the Rolos I needed to make the cookies. When I got to the store there were no Rolos that I could find, later he told me he found them there but I'm positive they weren't there when I looked or I got distracted.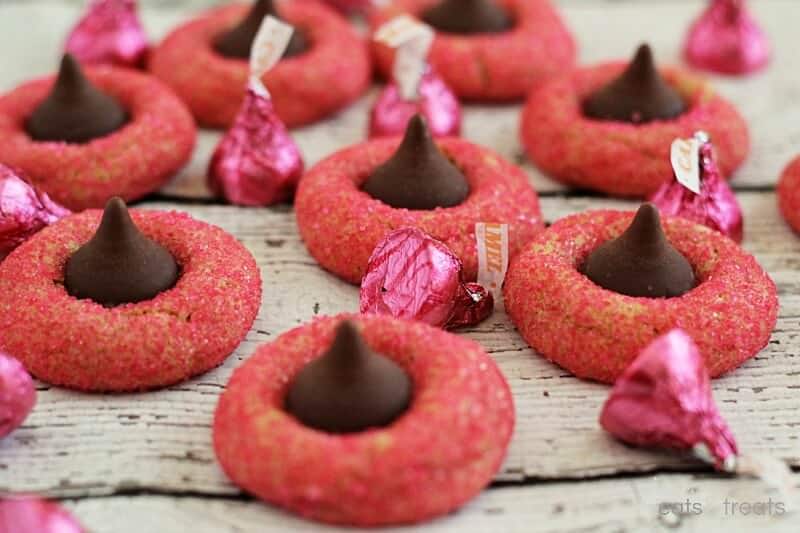 Want to know what I got distracted with? VALENTINE'S DAY CANDY! Yes that's right the Christmas candy was replaced by Valentine's Day candy BEFORE Christmas. Ok, that my friends is outrageous and ridiculous. I mean it's bad enough Christmas comes earlier every year, but then they quit having Christmas before it even happens?! Can't we just celebrate the holiday when they occur? I suppose if I left to find some Valentine's Day Candy next week I'd find Easter Candy? Utter ridiculousness.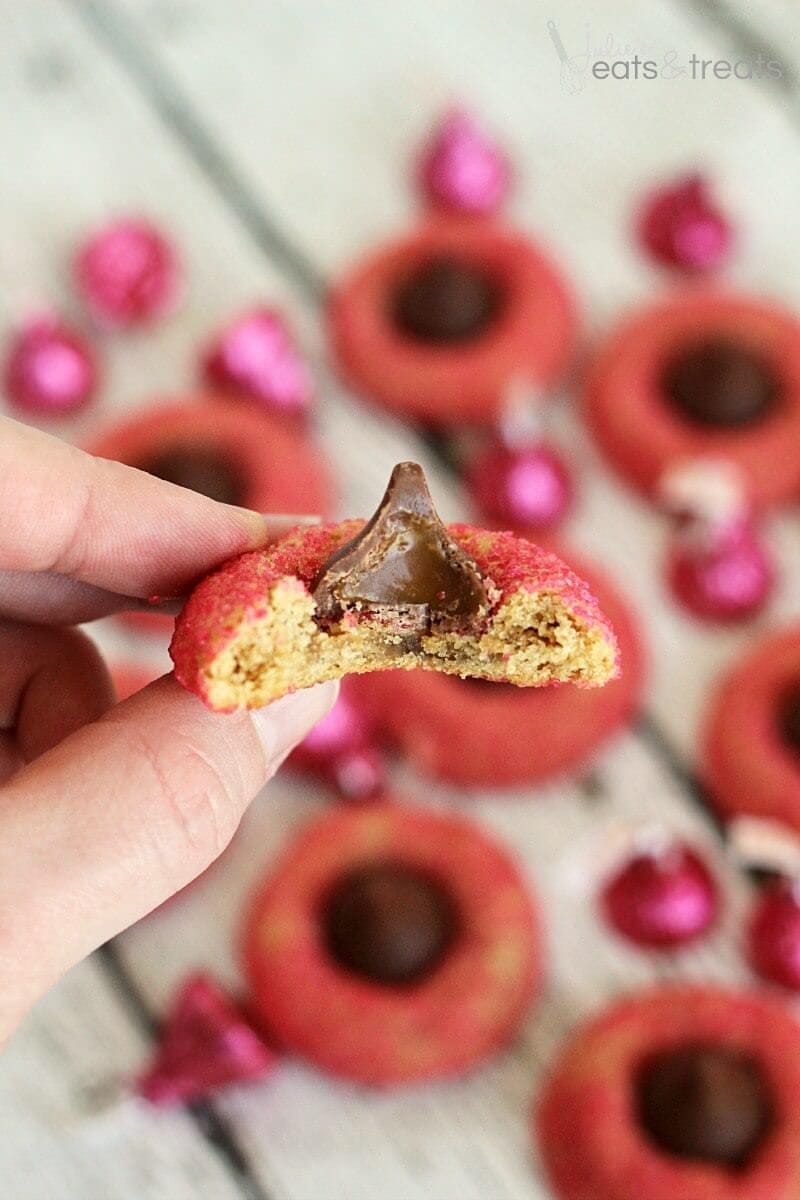 So since there was Valentine's Day Candy out already I had to look and browse. It's the food blogger in me. I'm always a few seasons ahead of the game. Then I saw the Caramel filled Kisses and I was like oh yes those would work instead of Rolos and then I saw the pink sugar and I was like totally grabbing that cause pink is awesome. Then I thought hey this would be a great cookie to share for Valentine's Day. That my friends, is how my Christmas cookies ended up being Valentine's Day Cookies. No one complained those because these Peanut Butter Blossoms are soft and chewy perfection and that caramel filled Kiss in the middle can not be beat!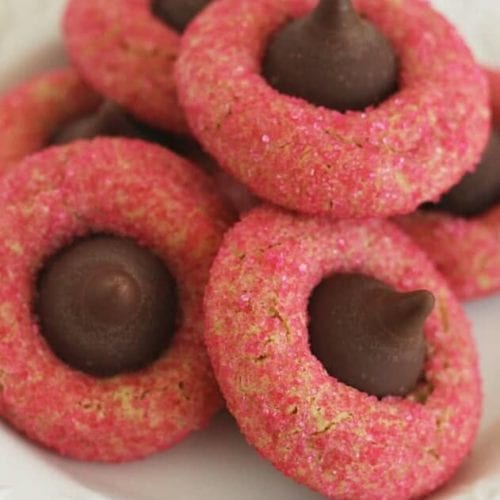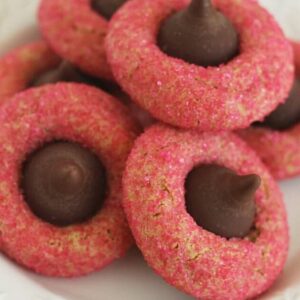 Valentine's Caramel Kiss Peanut Butter Blossoms
Valentine Caramel Kiss Peanut Butter Blossoms ~ Soft Peanut Butter Cookies with a Caramel Filled Kiss Rolled in Pink Sugar!
Ingredients
1/2

c.

Butter Flavored Shortening

1/2

c.

Creamy Peanut Butter

1/2

c.

Brown Sugar

packed

1/2

c.

Sugar

1

Egg

2

Tbsp

Milk

1

tsp

vanilla

1 3/4

c.

All Purpose Flour

1

tsp

Baking Soda

1/2

tsp

salt

Pink Sugar

1

package Caramel Kisses

unwrapped
Instructions
Preheat oven to 375 degrees

Cream together shortening, peanut butter, brown sugar and sugar. Add egg, milk and vanilla. Beat until well combined

Stir together flour, baking soda and salt. Add to creamed mixture. Beat on low speed until combined.

Shape into 1-inch balls. Roll in sugar. Place 2 inches apart on ungreased cookie sheet.

Bake for 8-10 minutes or until just starting to turn golden brown.

Press Kiss into center of cookie and cool on wire rack.
Nutrition
Calories:
140
kcal
Carbohydrates:
18
g
Protein:
2
g
Fat:
6
g
Saturated Fat:
2
g
Cholesterol:
5
mg
Sodium:
89
mg
Potassium:
40
mg
Sugar:
9
g
Vitamin A:
5
IU
Calcium:
17
mg
Iron:
0.7
mg
Things You Might Need for this Recipe!
Looking for More Valentine's Treats?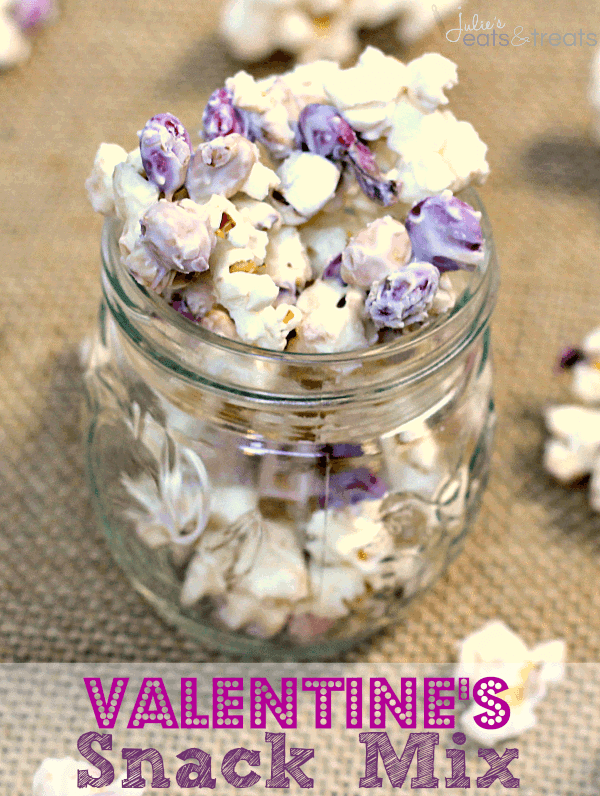 Valentine's Day Snack Mix ~ Popcorn, Peanuts and M&M's coated in White Almond Bark! An Easy Sweet Treat for Your Sweetie!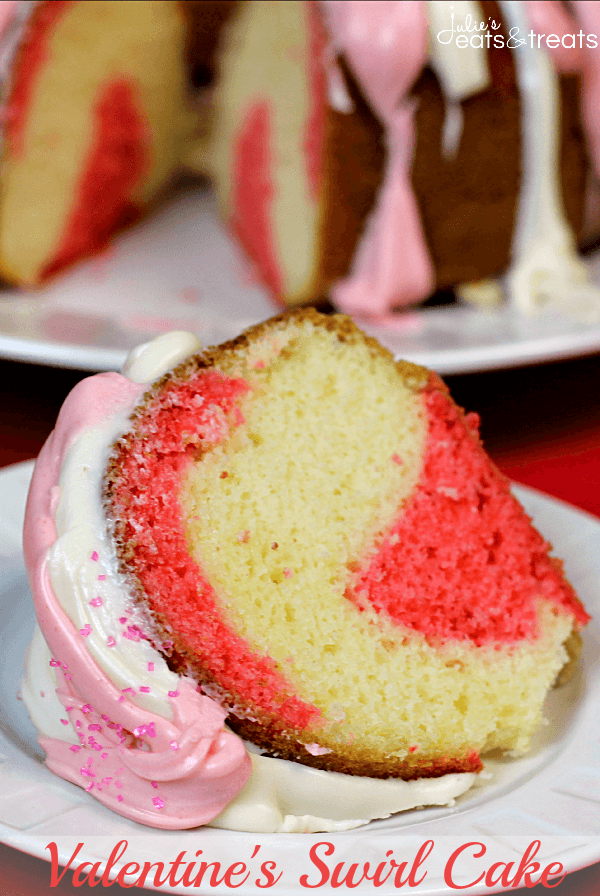 Valentine's Swirl Cake ~ Super easy box cake and frosting dressed up for a festive Valentine's Day treat!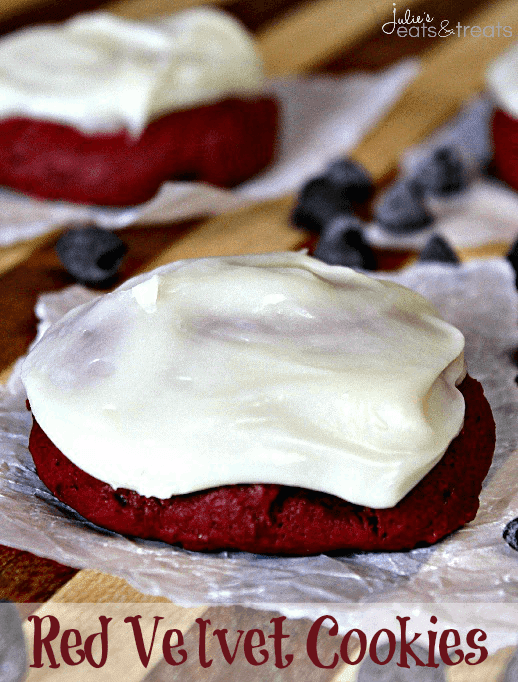 Red Velvet Cookies ~ Soft red velvet cookies stuffed with chocolate chips and topped with cream cheese frosting