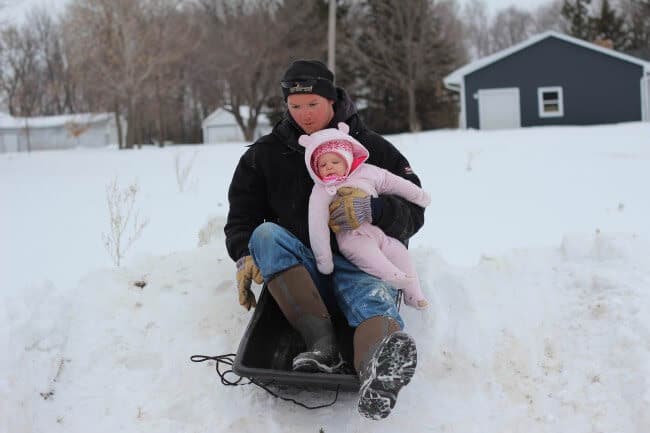 We hit the ground running again this week. I think my poor husband's shoes might just be burned soles by the time we get done with all the time he spends out at the house after working construction all day long. I, on the other hand, get a break to take care of Miss K. I try to go out 2 nights a week and on Saturday. Wait. A "break". I'm the one trying to keep the house we do have functioning! Meals, laundry, cleaning, happy baby…I don't know if that is a break!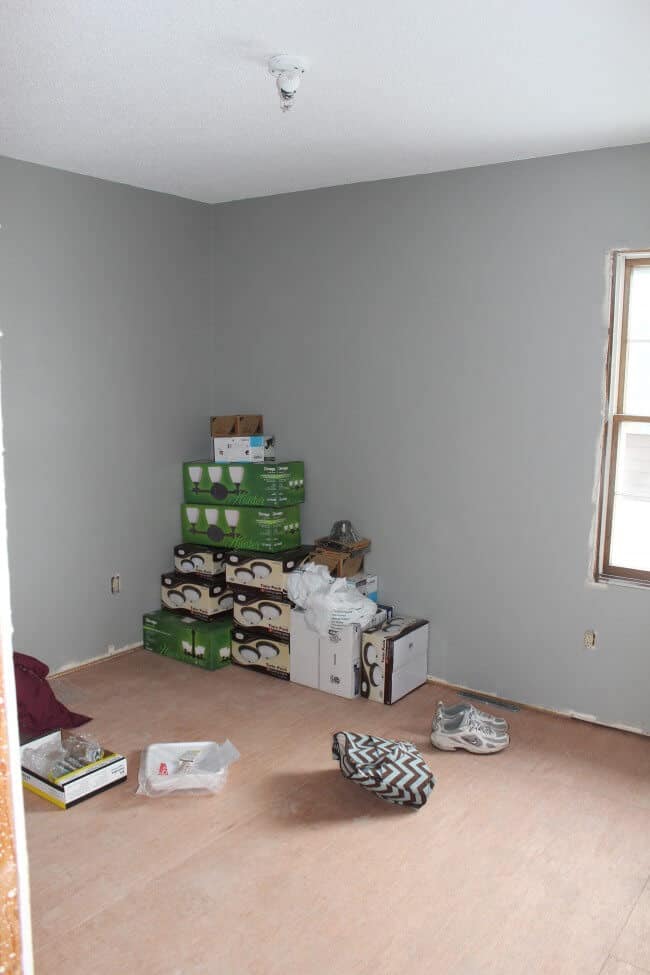 The nursery is painted! Miss K will be taking residence in here when we first move out to the house. Then she will go into her big girl room. As you can see we went a small buying spree to get some "finishing" touches because hopefully one day we will need them…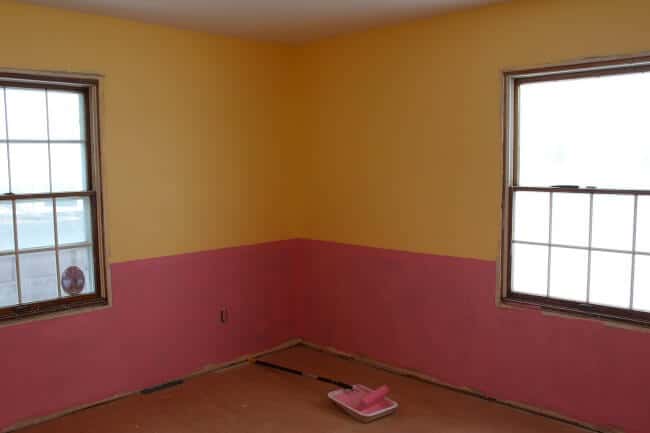 Miss K's big girl room is also painted! It's so bright and cheery. I just love it. The hubby told me that was the only room pink was allowed in, so you bet your bottom dollar I was going to "pink" it out! She might have to battle me for that bedroom 🙂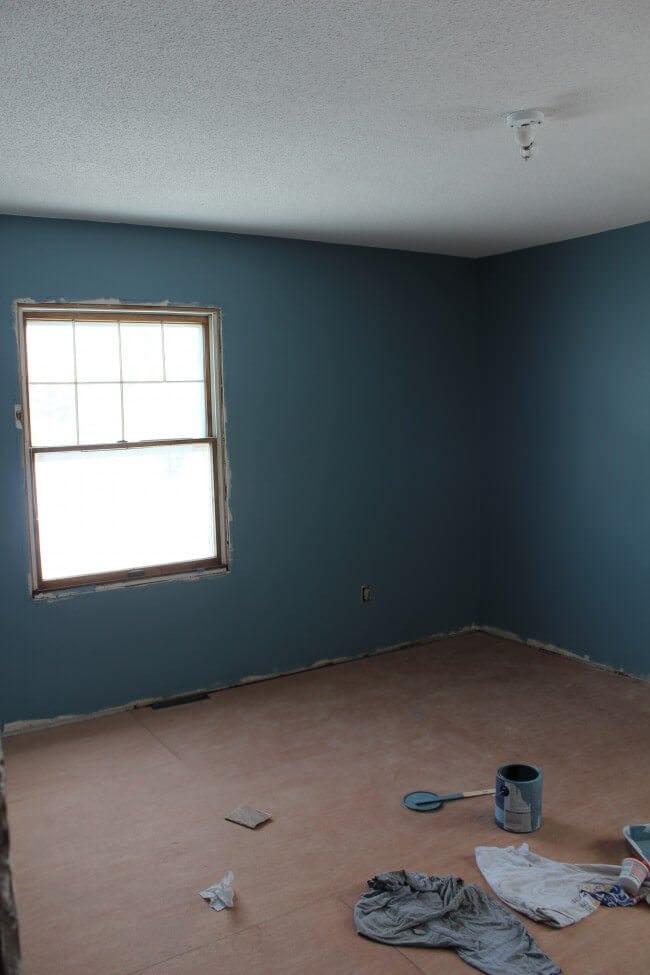 Our Master Bedroom is painted. I took the easy route and painted it the same color as our current bedroom. I love the color and I wasn't changing bedspreads so I figured what the heck!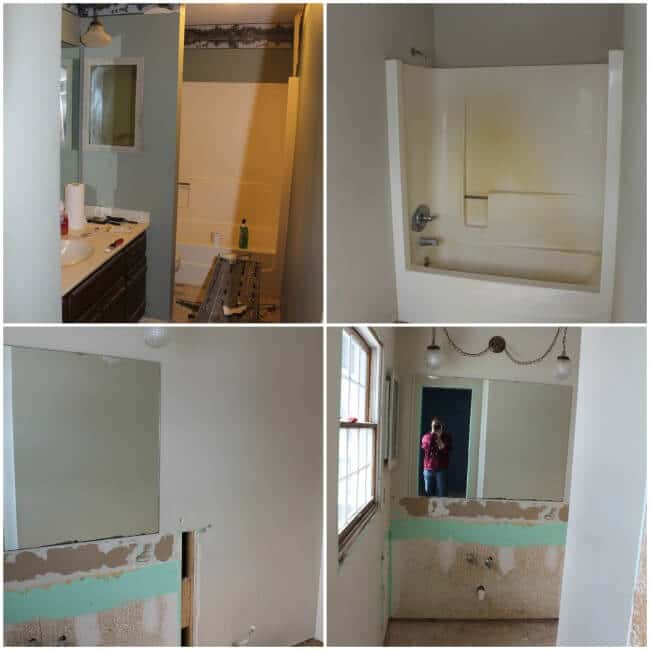 The wallpaper border in all three bathrooms is almost removed. My mom did two of them on Saturday. I worked on one bathroom in between paint drying. My bathroom is not finished. Obviously my mom rocked my socks off.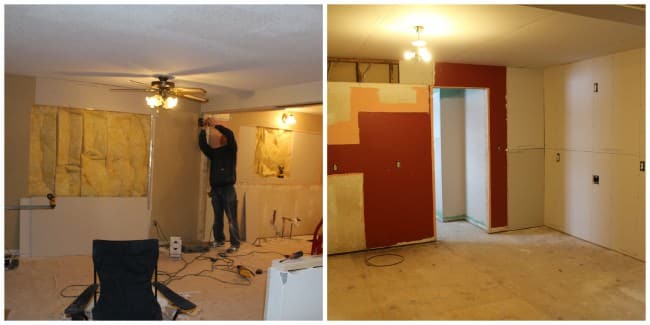 The sheet rock and wiring is done in the kitchen thanks to the hubby.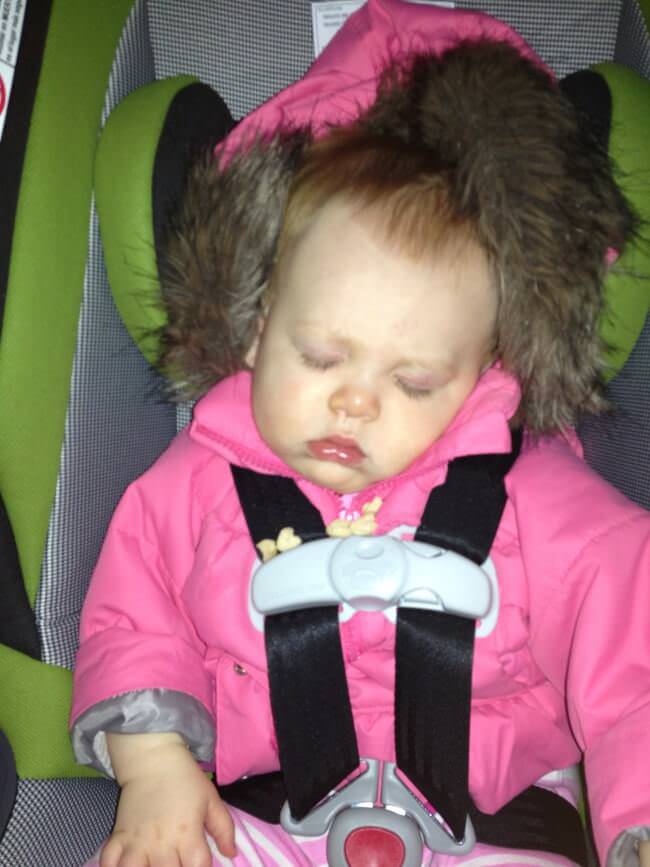 His dad was so gracious to help him hang sheet rock on Saturday so we got that done while Miss K hung out with Grandma. I'm not sure what they did but she was out in a few minutes on the ride home! Don't mind the puffs……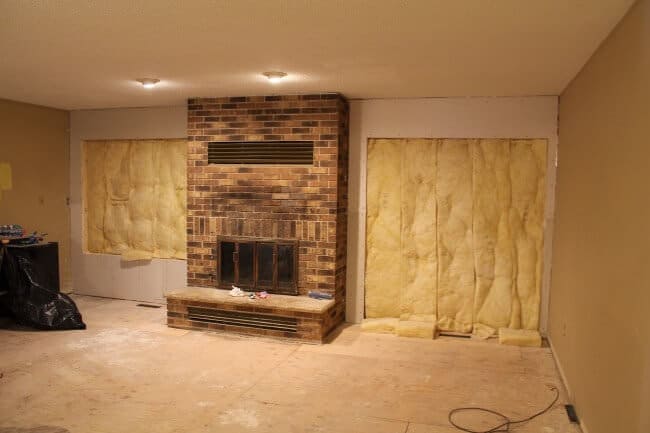 The new windows are framed in and sheet rocked around. That means mudding and taping begins this week. Now it will really seem to come together in my mind. This also means that more will be ready to paint which completely overwhelms me. So if I can bribe anyone with wine come on over and get your paint on!
If anyone has tips on cleaning the brick around the fireplace that has soot on it please let me know!
The carpet for the bedrooms upstairs has been ordered! I'm still working on picking out kitchen cabinets. This is the biggest decision of the whole house for me for some reason. Probably because for the next 20+ years I'm going to be looking at them. Plus obviously a kitchen is a HUGE deal in my life. So we are still pondering. I have this picture in my head but I can't get the right color. Once I pick out the cabinets I can pick out the hardwood for the main living area. I know what I want but need to decide on a color after the kitchen is finalized. Hopefully next week they are ordered and I have progress on that to report!
As you can see from the first picture we still managed to sneak in a few precious moments with Miss K. When the hubby dropped her off for daycare she cried for him. First time this has happened. Can you say, "Daddy's Girl"!!