Whiskey Bacon Cheddar Burger
Whiskey Bacon Cheddar Burger ~ Plump, Juicy Burger with a Hint of Whiskey and Loaded with Bacon and Cheddar Cheese! The Perfect Burger Recipe for Grilling!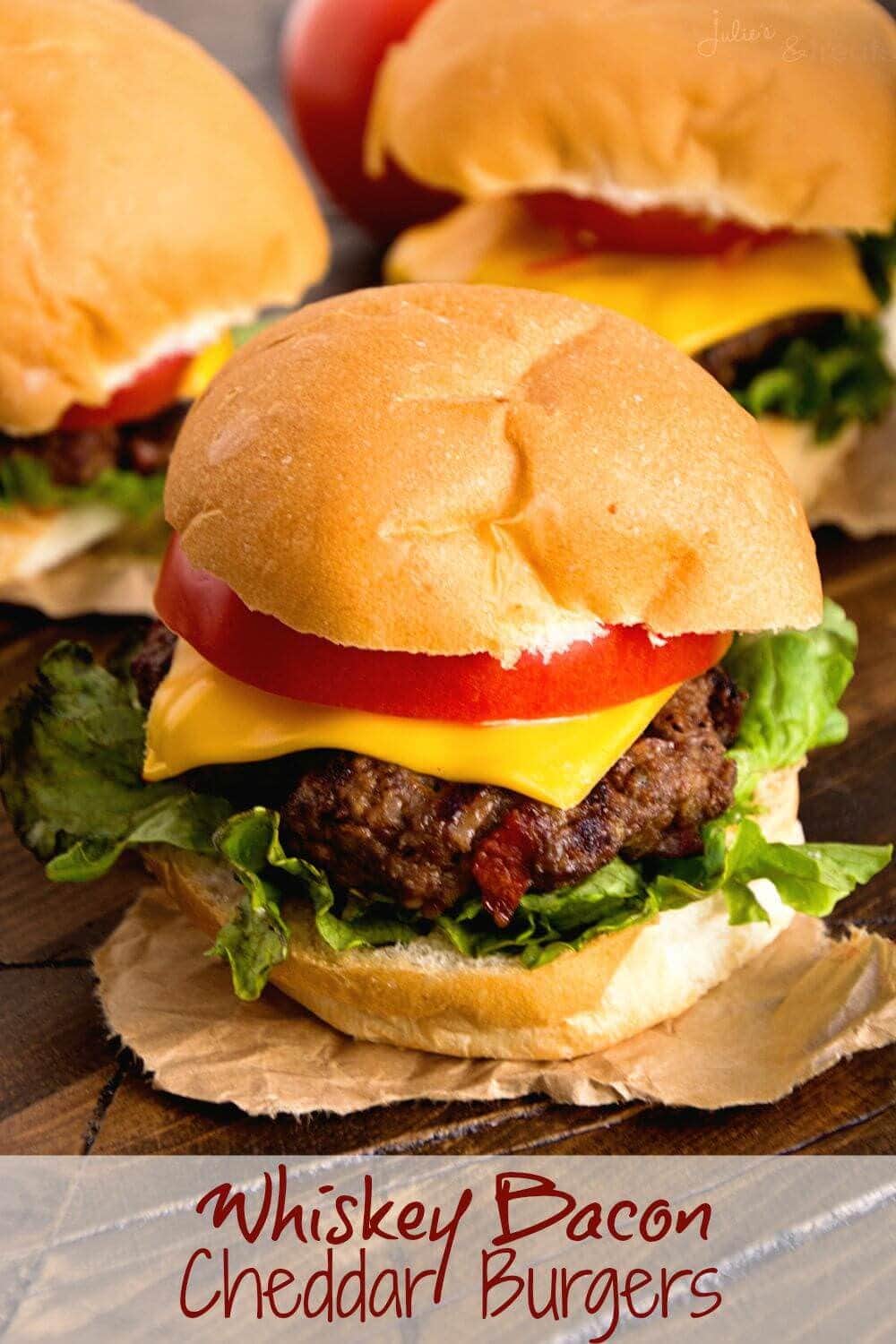 It's wedding week here! My little brother gets married on Saturday and it seems so surreal to me. He's really not all that little standing at a mere 6′ 7" and he's already 26 years old. Whoa… that means I'm way old if he's that age! Can't be. I'm in denial. I'm still holding onto the motto #forever27 so work with me on that ok?
He's that guy that saw me grow up battling the battles of dating and being an emotional teenage female. He's the one that saw me crying to mom about different guys and situations. He merely took it in and got used to the ups and downs of a female. Throughout his bachelorhood I saw him react to the same situations that I went through. Emotional highs and lows. I saw him be the guy that girls would lean on when they needed support and it was rather entertaining. Then he'd look at me later and be like oh she reminds me of you. Not that she really reminded him of "me" she was just being a female because as much as we don't want to admit it we all have those highs and lows right? I'd like to think I broke him in for his fiance a little bit. Got him used to these situations so he knew it was normal.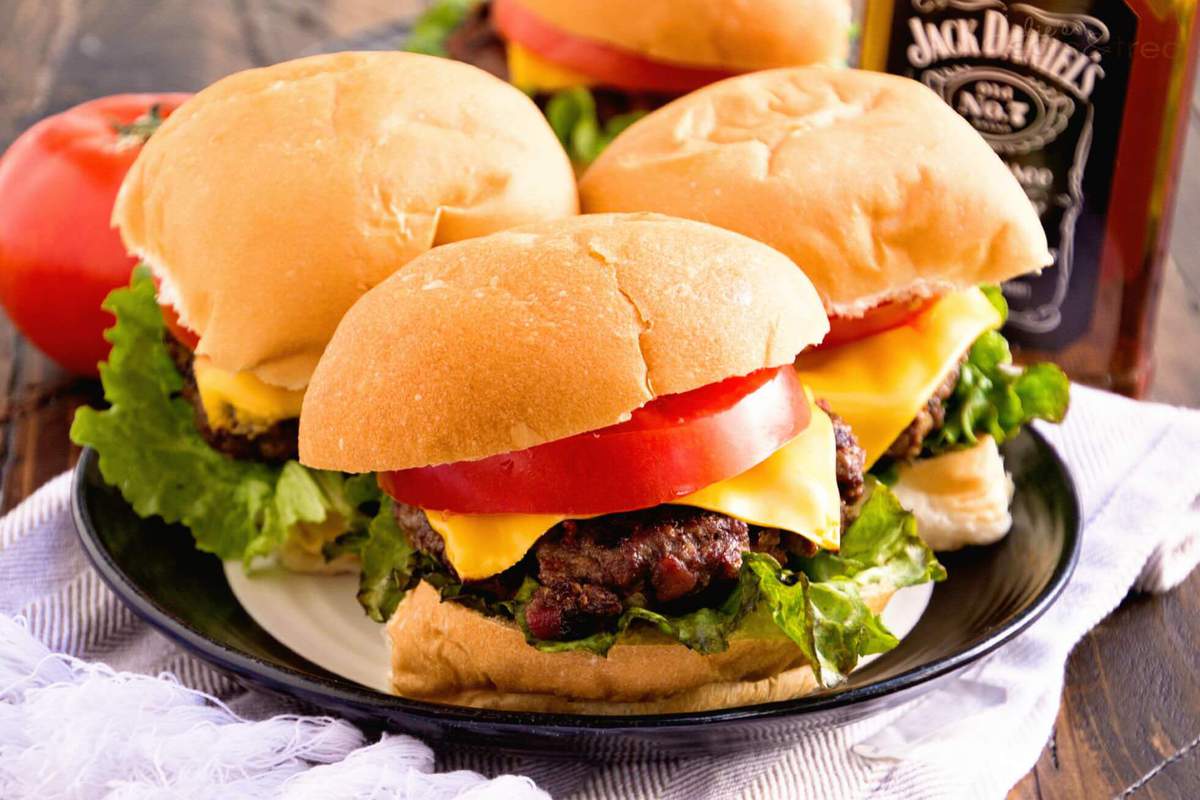 He was also that brother that would see me experiencing these moody times and he would run up to me or chase me, scoop me up in his arms and go, "Julie need a hug? Julie need a hug?" Of course I'd hit and kick and say no while giggling at the same time. You bet I got that big hug from him and you know what? I did want it. I wanted it every bit as much as I think he wanted to give it to me. It made it better for a second. Got me off my rant. Slowed me down and made me smile.
I sure hope he chases his new bride around the house when she's having these moments and I hope she takes a moment to get a hug and realize that hugs do make things better sometimes. If she doesn't mind to much I hope she lets me have a few of those cherished hugs when I'm having a bad day from my little brother. Because, for the record, I'm having a rough time that I'm going to have to "share" him. He's the baby of the family and he's always been the guy we watch out for, not that he really needs it, but it's still instinct.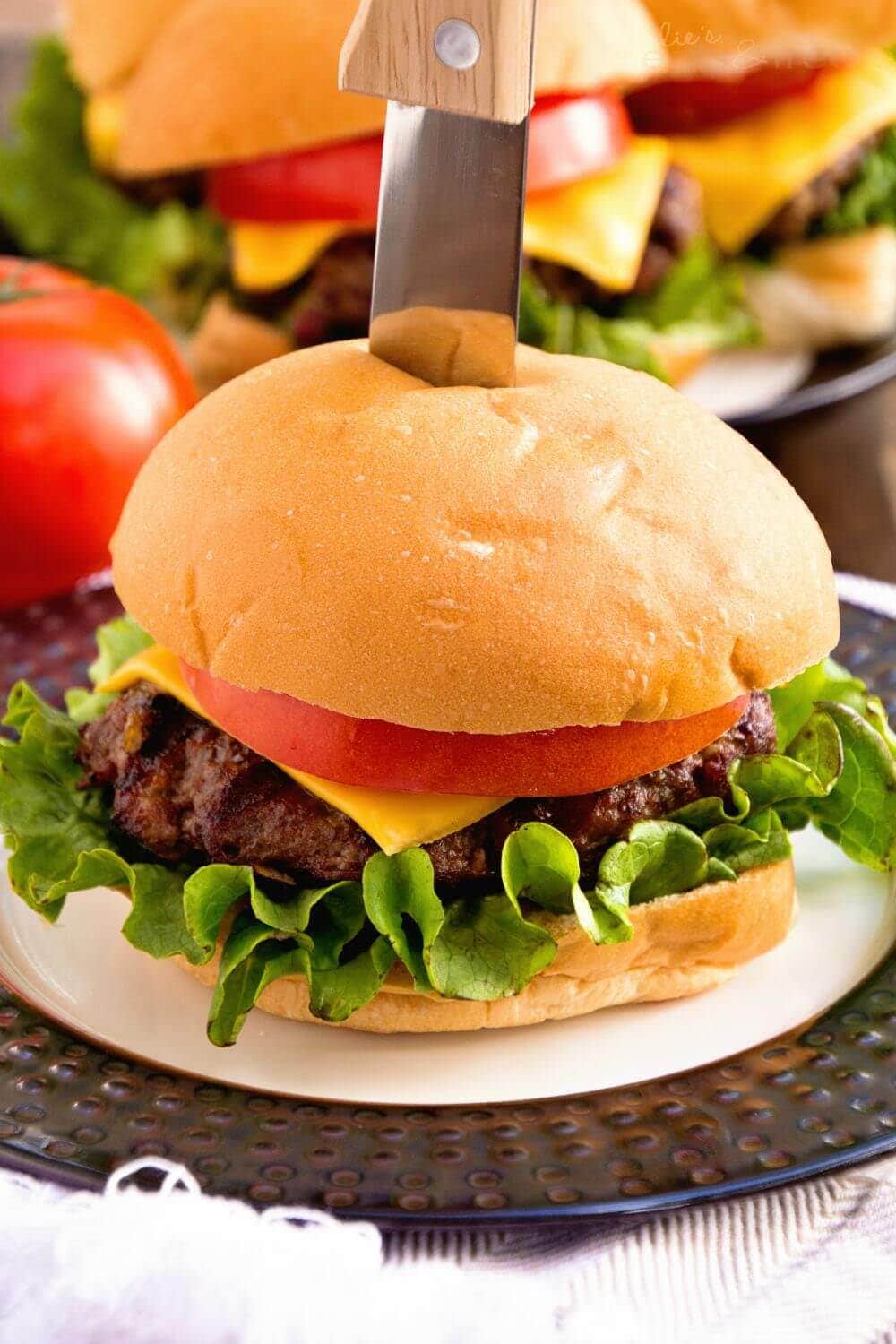 I'm pretty sure he wouldn't mind it if I invited him and his new bride over for a Whiskey Bacon Cheddar Burger or two. In fact I'm pretty positive he wouldn't mind at all. These plump, juicy burgers are to die for. They are stuffed with Bacon and Cheddar of course and then they have a hint of Whiskey in them. Just enough but not to much to really get that great taste. Top them with another slice of cheese, lettuce and tomato and you've got yourself a mean burger!
You might like to try my Italian Burgers, too!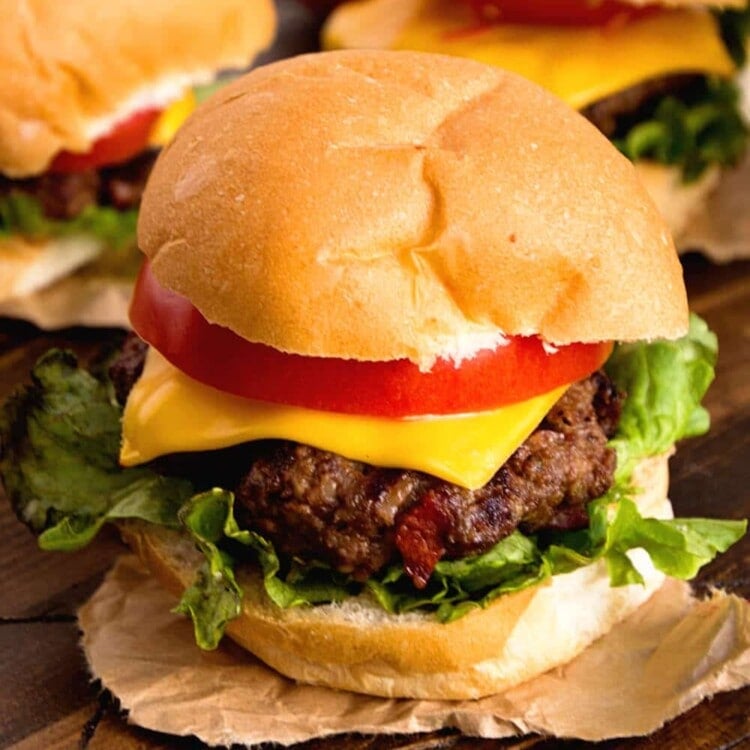 Whiskey Bacon Cheddar Burger
Whiskey Bacon Cheddar Burger ~ Plump, Juicy Burger with a Hint of Whiskey and Loaded with Bacon and Cheddar Cheese! The Perfect Burger Recipe for Grilling!
Ingredients
1/4

c.

whiskey

1

Tbsp

reduced-sodium soy sauce

1

Tbsp

Worcestershire sauce

1

c.

shredded Cabot Vermont Sharp Cheddar Cheese

1/4

c.

chopped onion

2

Tbsp

seasoned bread crumbs

3

garlic cloves

minced

1/2

tsp

salt

1/2

tsp

paprika

1/2

tsp

dried basil

1/2

tsp

pepper

1 1/2

lbs

ground beef

8

strips bacon

cooked and crumbled

8

hamburger buns
Instructions
In a large bowl, combine everything except the ground beef and buns. Add ground beef and mix lightly until thoroughly mixed. Shape into 8 1/2 in. thick patties.

Moisten paper towel with cooking. Using long handled tongs rub moistened paper towel on grill racks to coat lightly with oil. Grill burgers over medium high heat, covered for 4-5 minutes on each side or until internal thermometer reads 160 degrees. Serve on rolls with desired toppings.
Nutrition Information
Serving:
1
,
Calories:
549
kcal
(27%)
,
Carbohydrates:
25
g
(8%)
,
Protein:
30
g
(60%)
,
Fat:
33
g
(51%)
,
Saturated Fat:
14
g
(88%)
,
Cholesterol:
103
mg
(34%)
,
Sodium:
867
mg
(38%)
,
Potassium:
416
mg
(12%)
,
Fiber:
1
g
(4%)
,
Sugar:
3
g
(3%)
,
Vitamin A:
375
IU
(8%)
,
Vitamin C:
1.7
mg
(2%)
,
Calcium:
311
mg
(31%)
,
Iron:
3.9
mg
(22%)
Craving More Delicious Burgers?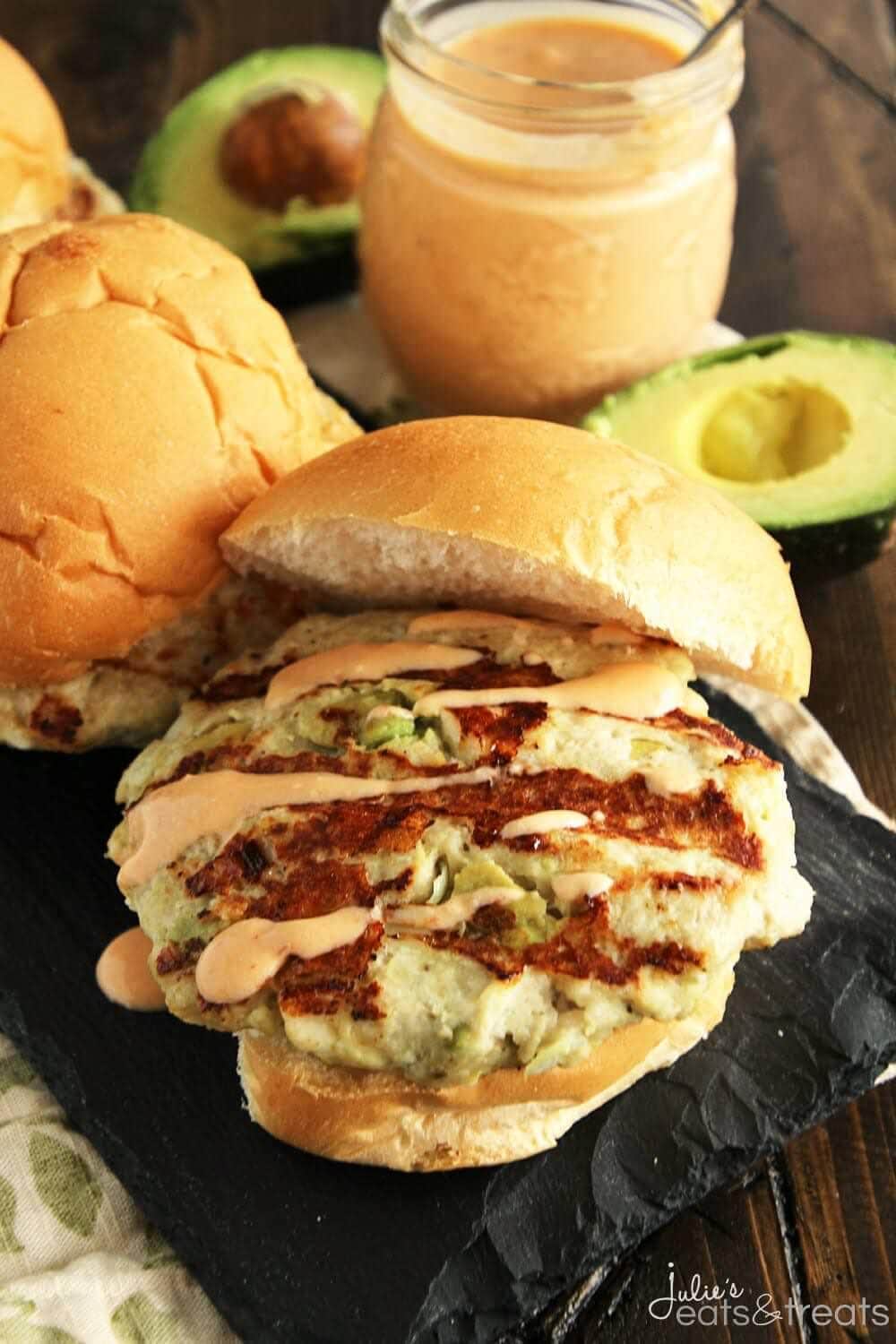 Chicken Avocado Burger with Chipotle Yogurt Sauce ~ Chicken Burger Stuffed with Avocado, Garlic, Feta Cheese and Drizzled with a Delicious Chipotle Yogurt Sauce!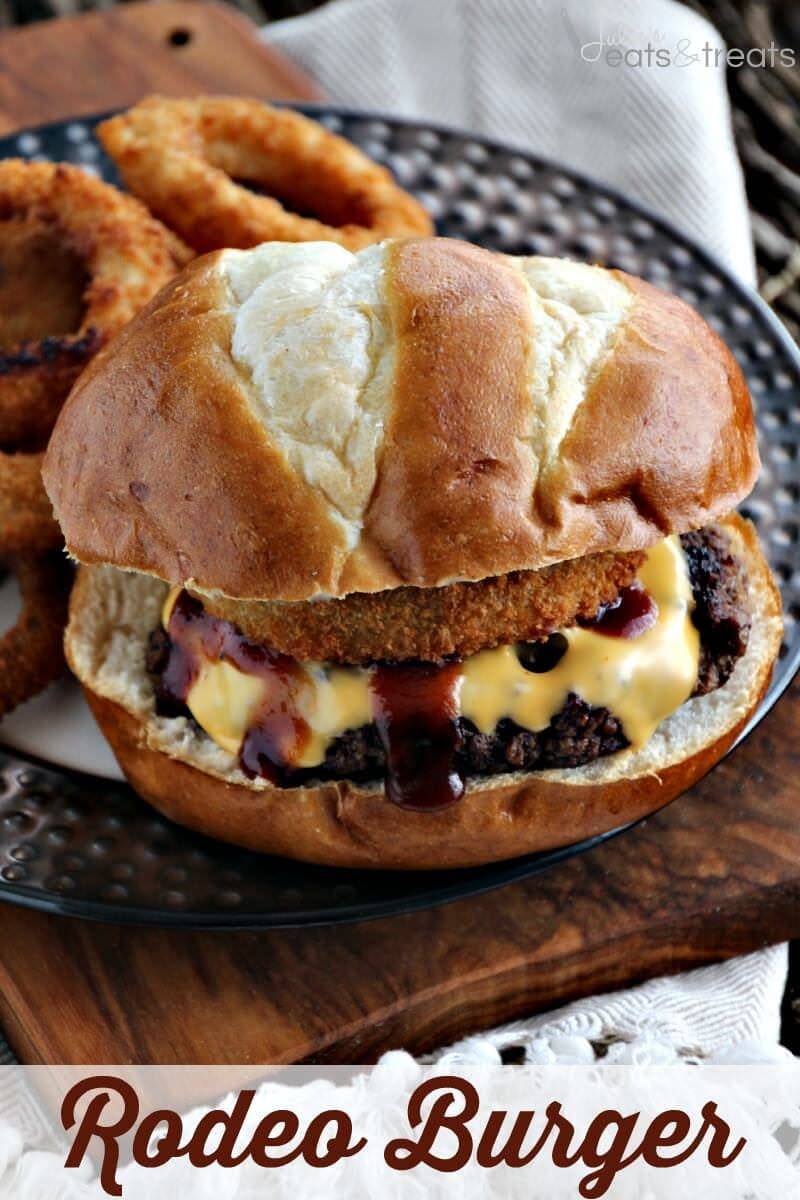 Rodeo Burgers ~ Freshly Grilled Hamburger Topped with Cheese, BBQ Sauce and an Onion Ring on a Pretzel Bun!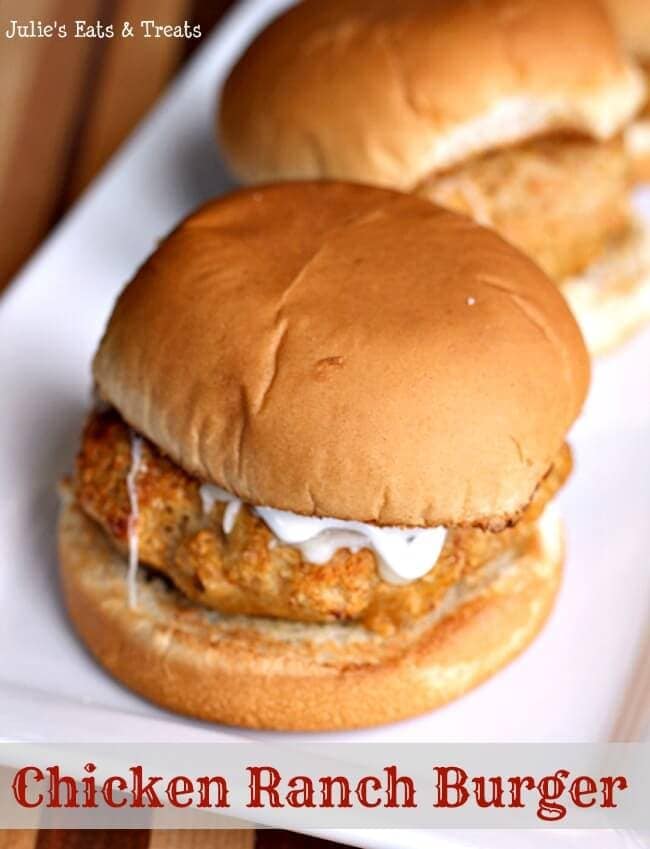 Chicken Ranch Burger ~ Mix up your life with this yummy grilled burger!