I have a confession to make. I'm sure you've never thought this about me, but it's true. I'm going to tell you so please hold on to your seat. If you aren't seated then sit down.
Here it is…. I'm a snacker. There I said it! I LOVE to snack. I've always got the munchies and it's safest to keep me away from the kitchen or food source for the majority of the day. If I didn't do this, well, you'd have to wheel me around in a wheel chair.
It'd be ugly. Real ugly. This is why I need a job outside the home. Or the cupboards would need to be locked. And that just doesn't work for a food blogger.
In the summer I try to turn to healthier snacks. I should do this all the time, but something about the fact it's shorts and bathing suit season has me really self conscious about snacks and trying to be healthier. Who's with me on this?
Have you ever heard of Wonderful Brands? If you haven't I'm going to take a quick moment to introduce you to them and the wonderful HEALTHY snacks they provide. Because hey, we all snack, so we might as well make it healthy if we are going to do it right?

MY OTHER RECIPES
Wonderful Brands makes the amazing Wonderful Pistachios, Wonderful Almonds, Wonderful Almond Accents, and POM Wonderful. There's so much Wonderful in that sentence you know you want to try them now right? Yup. I knew it!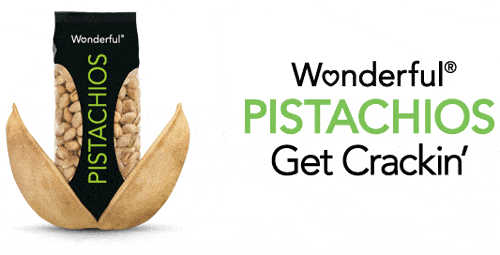 According to the Hungry's Girl's Top Ate Reasons to Love Wonderful Brands – Eating in-shell pistachios may help slow down consumption and curb calorie intake, thanks to "The Pistachio Principle."  Seeing all those empty shells may trick your brain into thinking you've eaten more than you have! Now who's not all for that? I need something to tell me to slow down when I those yummy pistachios. Plus did you know a handful helps take the edge off hunger. It's a smart snack, acting as a satisfying "bridge" between meals. I know several bridges usually during the day and it's nice to know one of them will be a healthy one!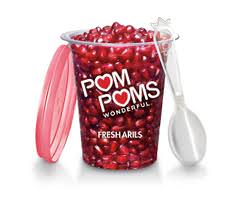 Ok and I pretty much think these Wonderful Poms are pretty much the most adorable thing ever! They come in a convenient 100 calorie container perfect for portion control because well sometimes I get carried away and I bet you do too! They are perfect for sprinkling on your yogurt in the morning too!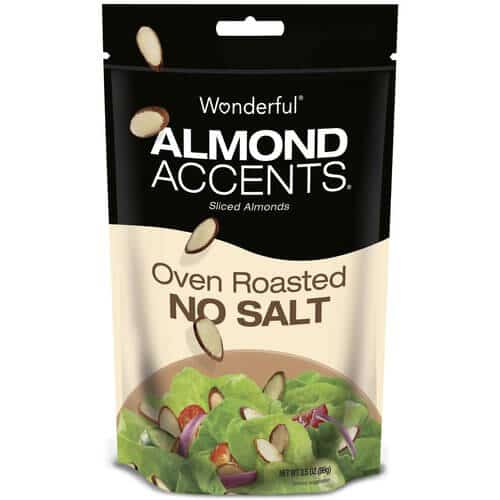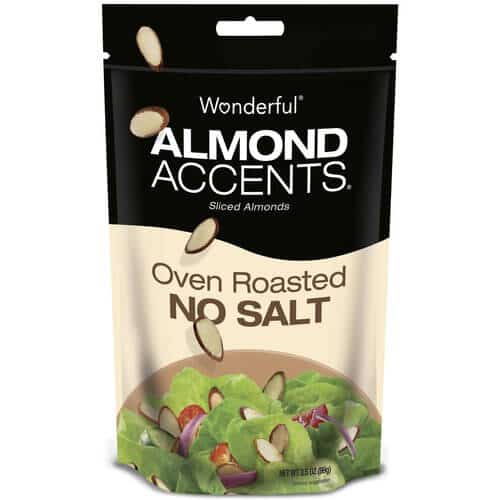 Who's with me on this one? I try to eat a lot of salads in the summer to keep it healthy but I love that "crunch" in my salad. Wonderful Brands has this awesome product called Almond Accents.  They are a are a better alternative to croutons and other traditional salad toppings. Perfect for bathing suit season!
I was selected for this opportunity as a member of Clever Girls Collective and the content and opinions expressed here are all my own.