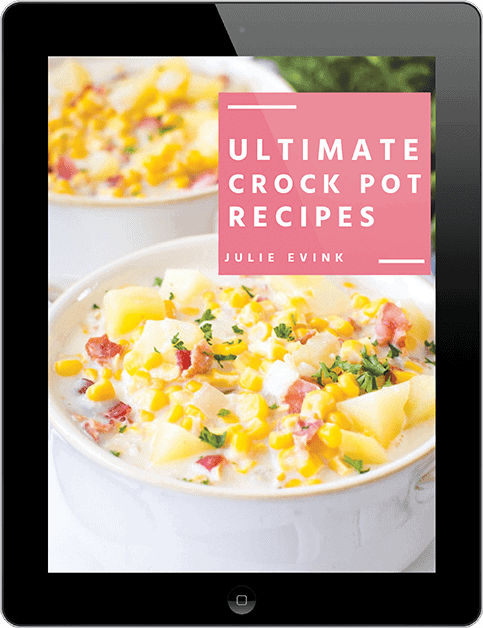 60+ Family Friendly Easy Crock Pot Recipes
Never seen before recipes
Inside this Crock Pot recipe book, you'll find 60+ delectable, EASY family friendly recipes made with pantry staples and easy to find ingredients including never seen before recipes. Guess what? Every recipe has a photo and nutrition information. 
Feeling Overwhelmed with Feeding your Family?
I totally get it. Making dinner for your family can be overwhelming and time consuming.
What should you make? 
When should you prep things? 
What will my family eat? 
That's I why I created this amazing Crock Pot ebook full of family friendly recipes everyone will love. 
Plus, I've included my favorite tips and tricks on using your Crock Pot to get the BEST meal. 
Even better? We've included side dishes and desserts made in your Crock Pot.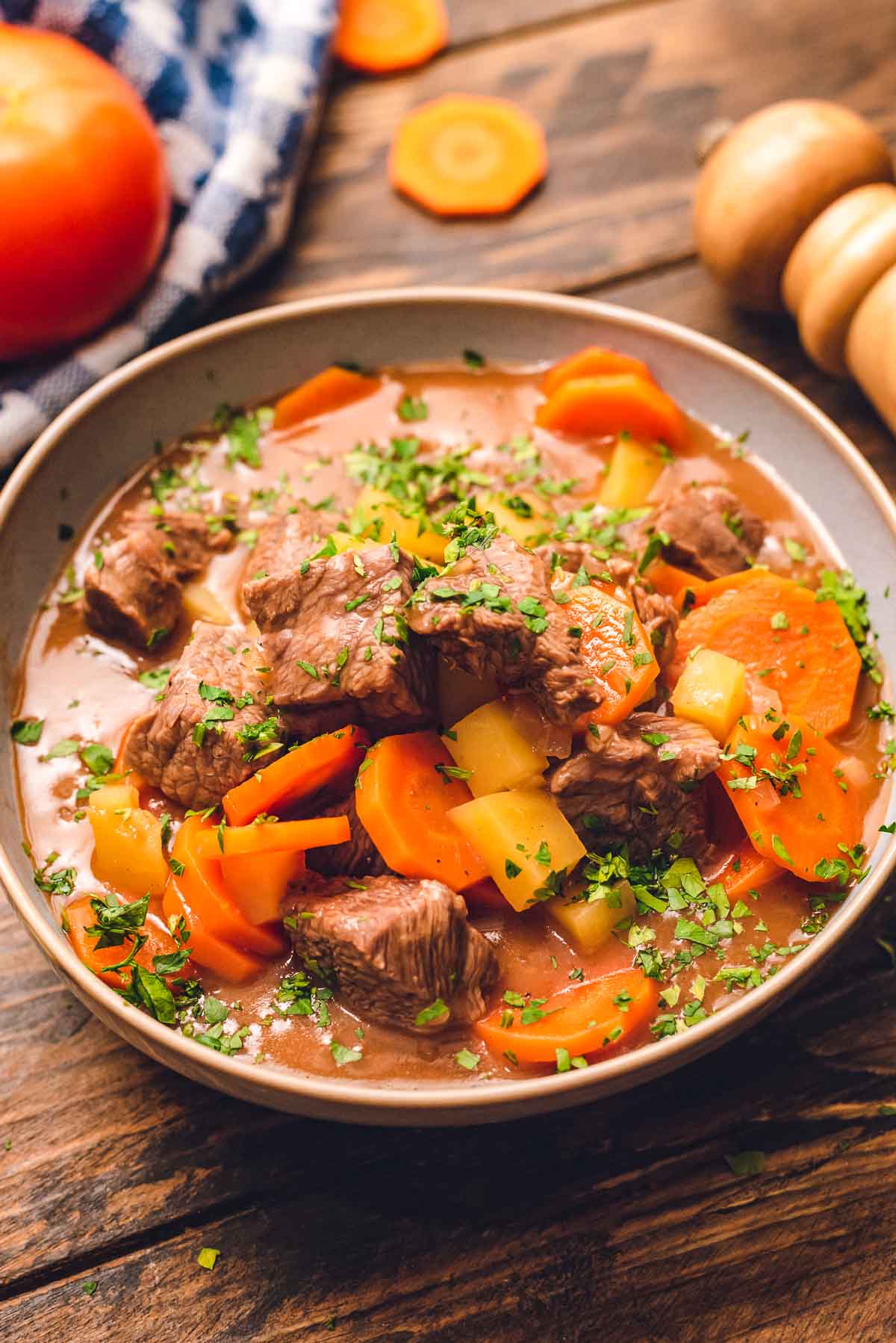 "Julie cooks the kind of dinners that my family loves to eat! Her hearty and delicious meals are perfect for families. Great slow cooker recipes that make life so much easier. You will be reaching for it every night of the week!"
Milisa Armstrong ~ Miss in the Kitchen
"Julie is a master at stress-free, family-friendly recipes and she is sharing all of her best crockpot dishes! This cookbook will become your go to for easy, delicious meals that you can "set & forget". Don't miss the Cheesy Ham Breakfast Casserole!"
~ Alison 
Frequently Asked Questions
What's inside this Crock Pot Ebook?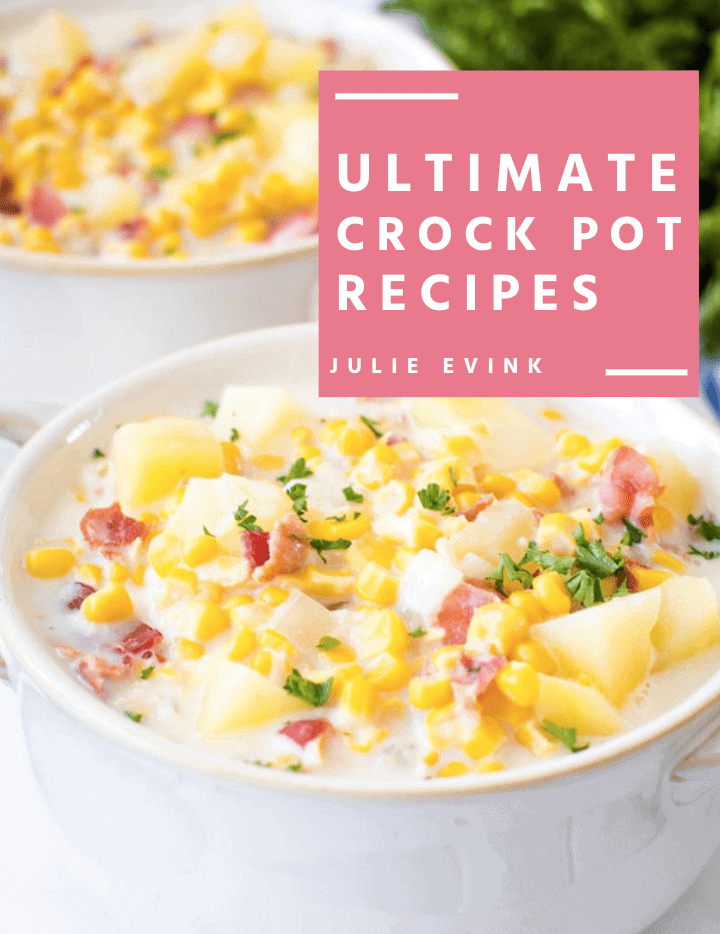 60+ EASY, delicious crock pot recipes (including BRAND NEW never seen before recipes not available anywhere else!) with full color photos + nutrition, including delicious recipes like….
Bacon Corn Dip

Pizza Dip

Bacon Cheeseburger Tater Tot Casserole

Cajun Chicken Linguine

Cheesy Chicken Spaghetti

Cheesy Ham Breakfast Casserole

Chicken and Rice

Chicken Enchilada Soup

Chicken Pot Pie

Corn Chowder

Frito Pie
60+ delectable, EASY family friendly recipes made with pantry staples and easy to find ingredients