Buffalo Chicken Crescent Rolls
Buffalo Chicken Crescent Rolls ~ Your Favorite Buffalo Chicken Dip Stuffed Inside Flakey Crescents Rolls! Your Family Will Love this Delicious and Easy Dinner Recipe!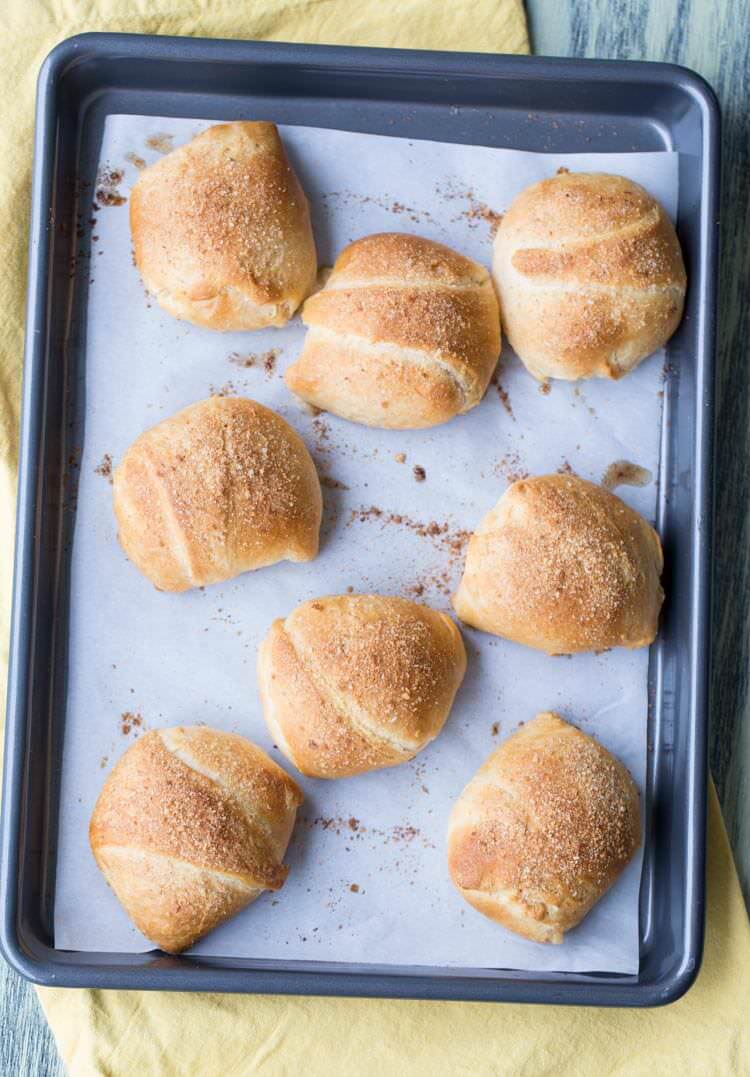 Did your children have their spring break yet? Our school's spring break was last week. I so enjoy having our children home for the week. It's short enough they don't get too bored but long enough for us to really have some bonding time. We always try to do a little short trip somewhere during spring break. It's usually something close to home. However, this year we took them to New York.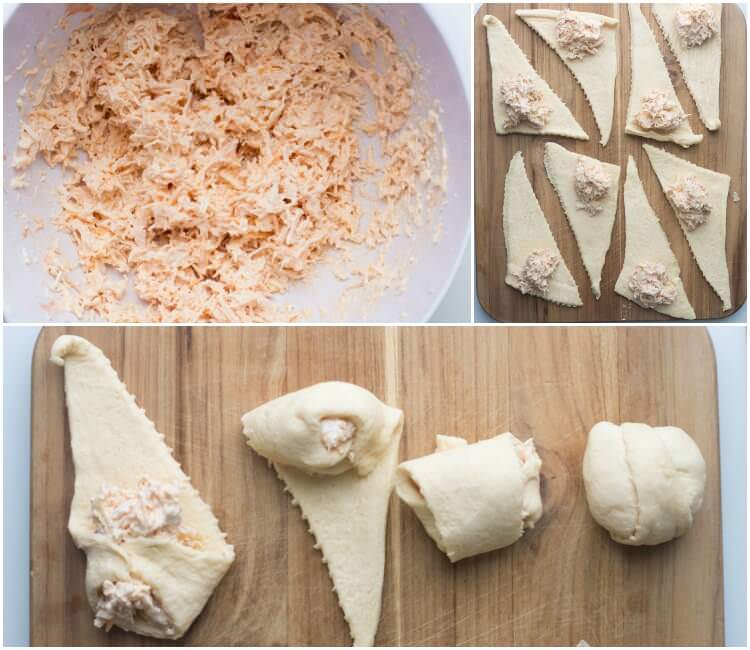 When we immigrated to the U.S., we lived in New York for a few years then moved to Ohio. Before I was married, we would go for a visit friends almost once a month. The traveling becomes harder with children. Though tough driving, it was still really nice to go. We stopped at Niagara Falls in the evening. It was so pretty, the light drizzle kind of dampened the evening but the children still enjoyed seeing the Falls for the first time. We then stopped in Rochester on Saturday and visited friends and finally Syracuse on Sunday. I am sure many of you will agree, recovering from a road trip can be challenging, ha! It takes days to get everything washed, cleaned and ironed. Then you need another couple days to recover from the cleanup, lol. Anyone with me on that? Pretty sure every mom out there is nodding her head.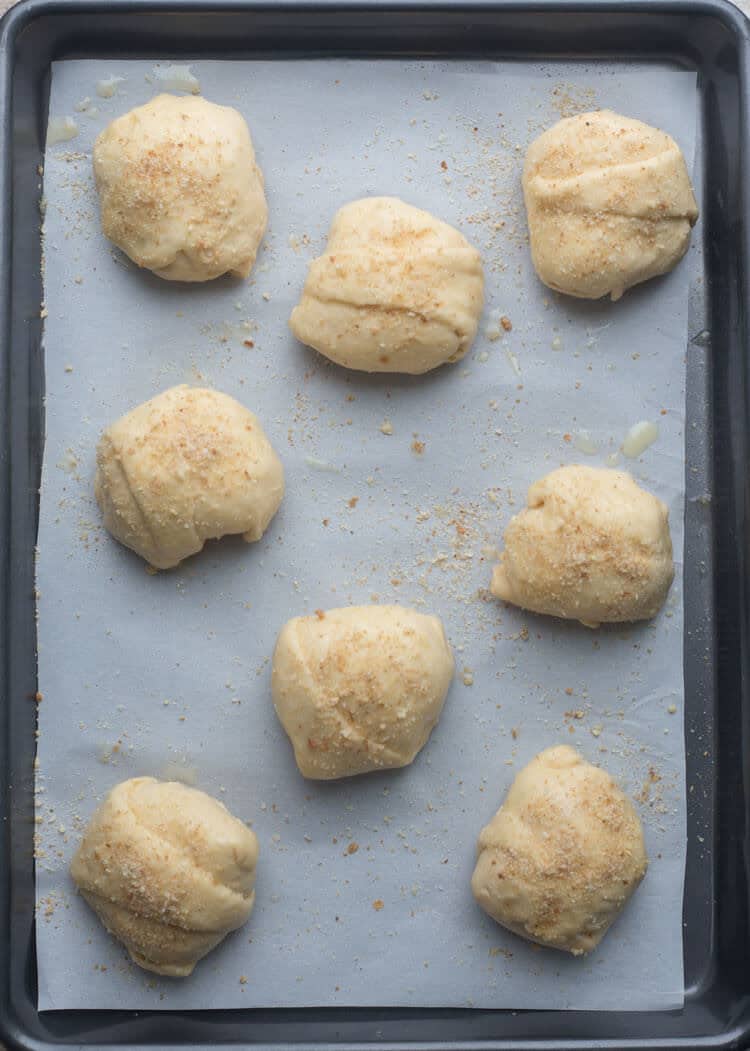 Though I enjoy eating out while traveling, we much prefer home cooked meals. There is just something about getting in the kitchen together and eating at the dinner table that nothing can beat. Having five children, it's so exciting to hear about the ups and downs of their day. Once we came back from the trip, I was not at all in the mood to spend forever in the kitchen. The first night back we had chicken fajitas in the slow cooker, we love slow cooker recipes. The next night I made these Chicken Buffalo Crescent Puffs I am sharing with you today. We love them! The inspiration came from the Buffalo Chicken Dip recipe. Though the dip is fantastic at parties with tortilla chips, I much rather enjoy the individual crescent puffs. The dough from the crescent is so flakey and delicious and when you bite into the crescent the unexpected surprise of the chicken filling is truly is phenomenal. My mouth is watering just from describing them.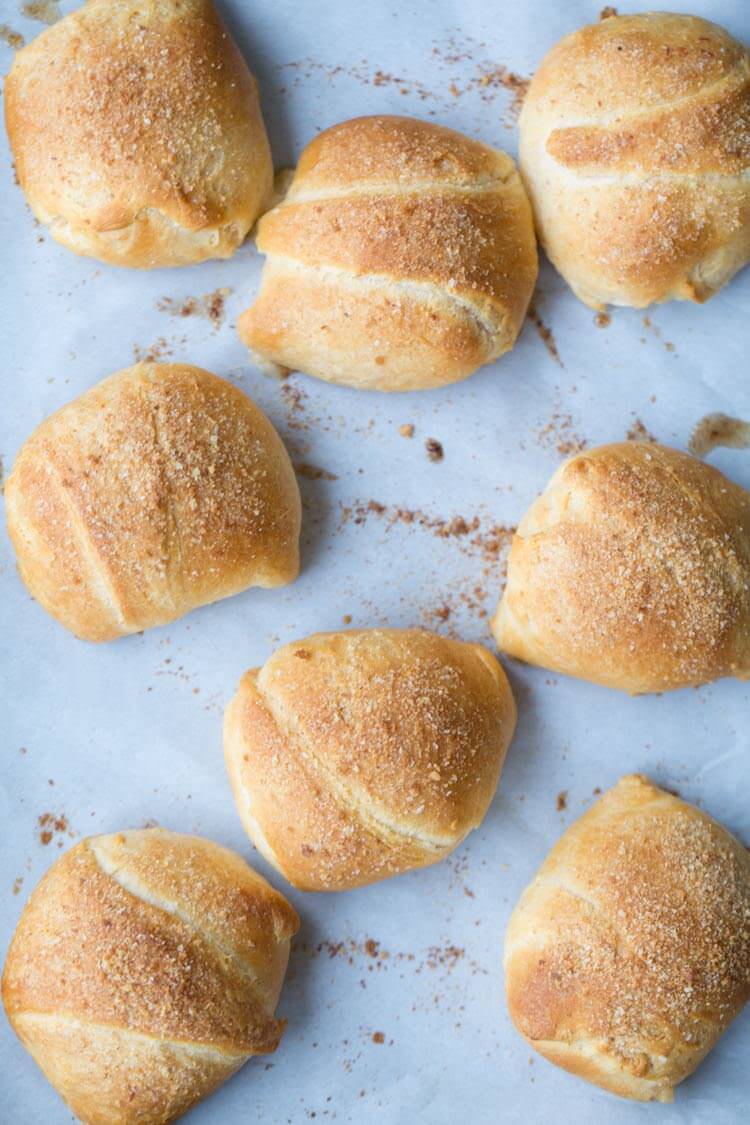 This recipe is great not only great for lazy evenings like we had. I love it because it's a simple enough recipe that the children can help make. We love cooking with children, though it does feel like it takes twice as long sometimes. Since we are using two tubes of the crescent rolls, if you don't need that much at once, just use the one tube and half of the chicken mixture. Cover and refrigerate the remaining mixture, it will be good for a couple days. Then make a fresh batch when you are in the mood. I even enjoy making these for breakfast for my hubby if I have any leftover mixture in the fridge. By the time he is done getting dressed and fresh coffee is brewed, I have a delicious breakfast he can enjoy before heading out to work.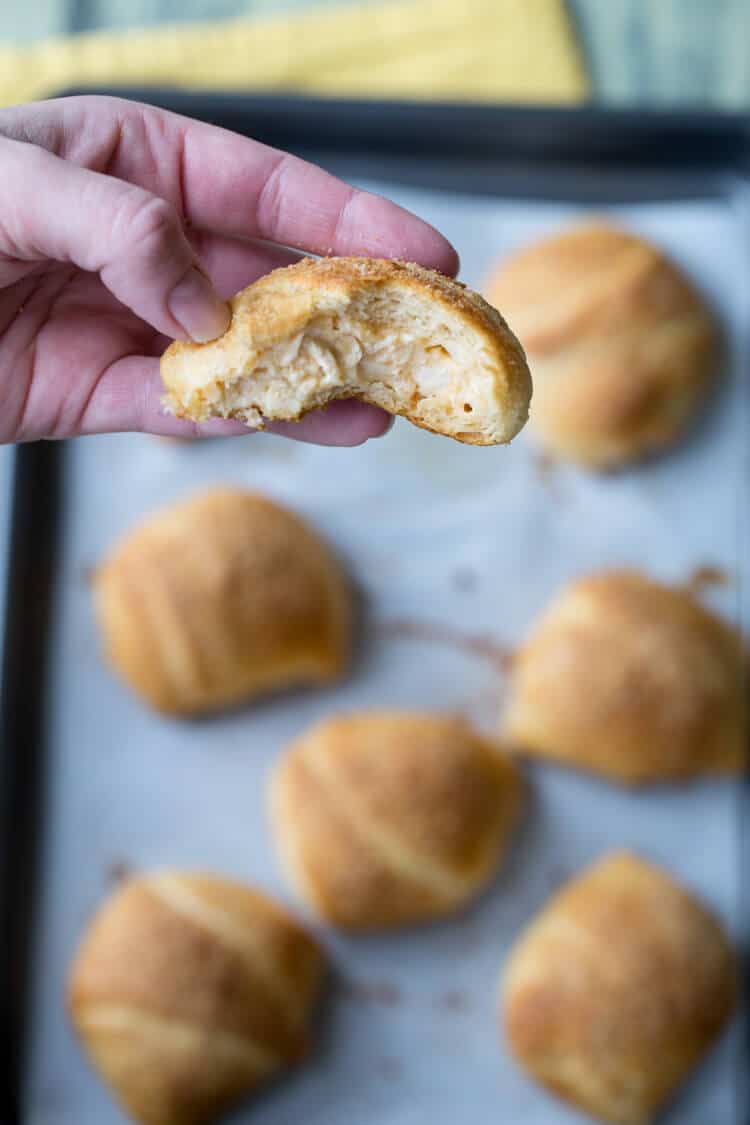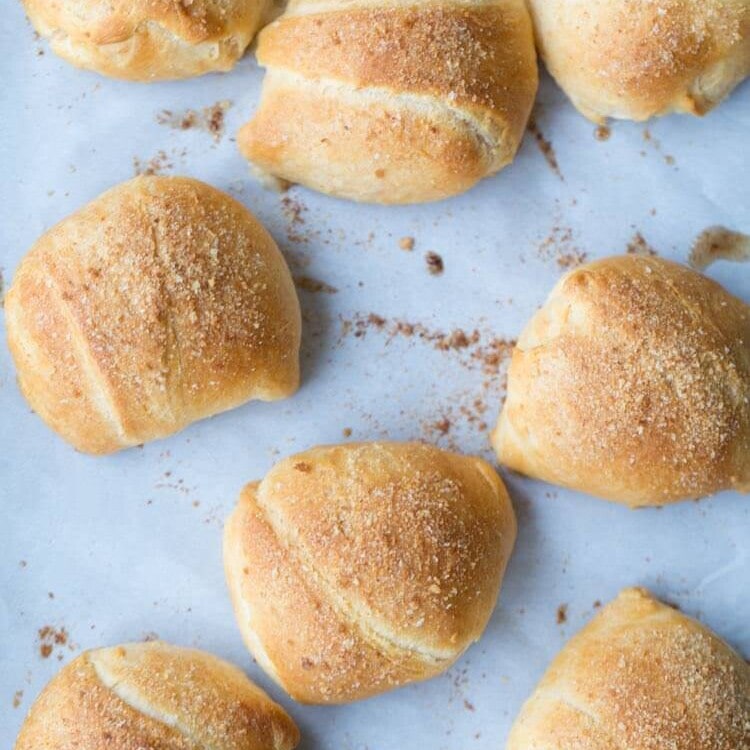 Buffalo Chicken Crescent Rolls
Your Favorite Buffalo Chicken Dip Stuffed Inside Flakey Crescents Rolls! Your Family Will Love this Delicious and Easy Dinner Recipe!
Ingredients
1

tube crescent rolls

1

10 oz canned chicken, drained

1

cup

shredded cheese

1

Tbsp

hot sauce

2

oz

cream cheese

room temp

1/3

cup

mayonnaise

Dash of salt and pepper

2

Tbsp

butter

melted

2

tsp

plain bread crumbs
Instructions
Preheat oven to 375°F.

Combine the chicken, cheese, hot sauce, cream cheese, mayonnaise with a dash of salt and pepper. Mix well.

Open the crescent tube and separate the triangles. Add some of the chicken mixture to the wide end of the triangle. Take the opposite ends and fold it over each other. Then fold over the rest of the crescent and pinch together to form shape of a ball. (Be sure to pinch together really well, or else some of the chicken mixture may ooze out.)

Brush tops of crescent puffs with melted butter and sprinkle with bread crumbs. Repeat with remaining ingredients.

Bake in preheated oven 12-15 minutes. Tops of crescents should be really golden in color. (Don't open oven door during baking, crescents will flatter and won't be flakey.)
Tips
*Any shredded cheese will work; Mozzarella, Four cheese or Mexican cheese. Or even a combination of both.
**You can use your favorite hot sauce. Sriracha, Tabasco sauce or Red Hot sauce may be used, whichever you prefer.
Nutrition Information
Calories:
332
kcal
(17%)
,
Carbohydrates:
12
g
(4%)
,
Protein:
11
g
(22%)
,
Fat:
26
g
(40%)
,
Saturated Fat:
10
g
(63%)
,
Cholesterol:
56
mg
(19%)
,
Sodium:
489
mg
(21%)
,
Potassium:
87
mg
(2%)
,
Sugar:
3
g
(3%)
,
Vitamin A:
330
IU
(7%)
,
Vitamin C:
1.8
mg
(2%)
,
Calcium:
82
mg
(8%)
,
Iron:
0.8
mg
(4%)
More Recipes You Might Enjoy!
Chicken Spinach Mushroom Flatbread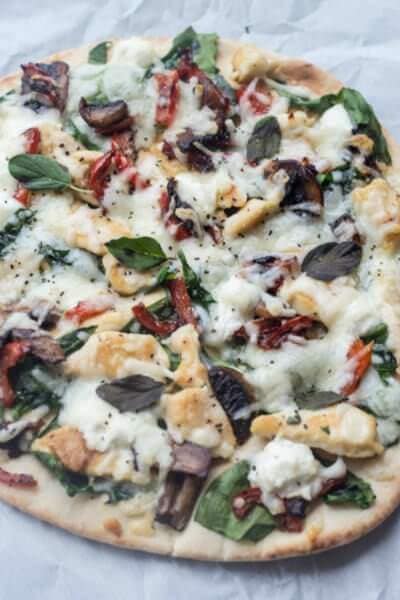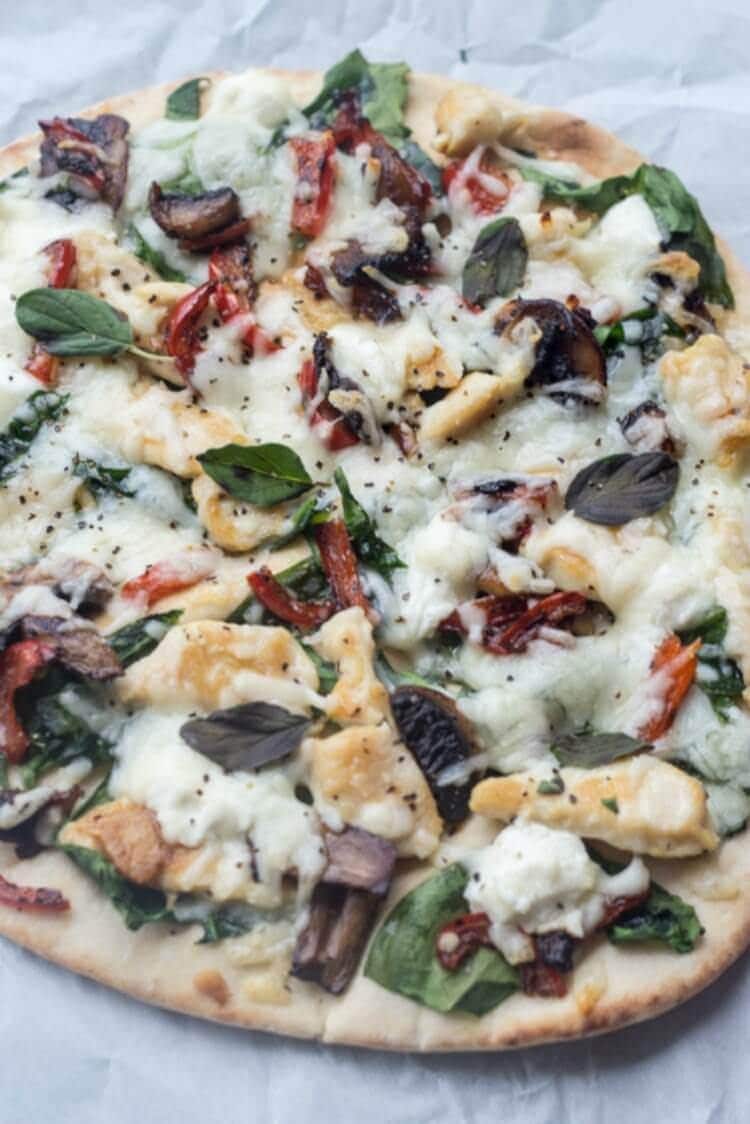 Chicken and Mushrooms Alfredo Canapes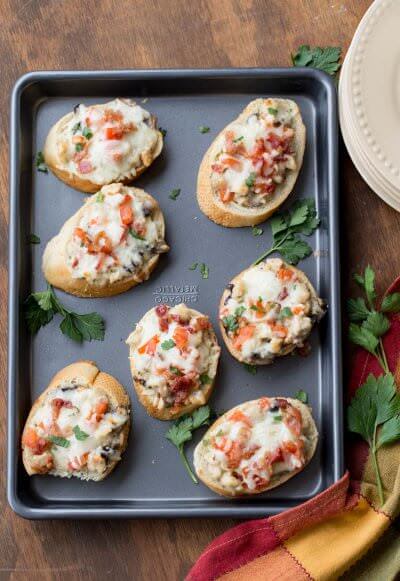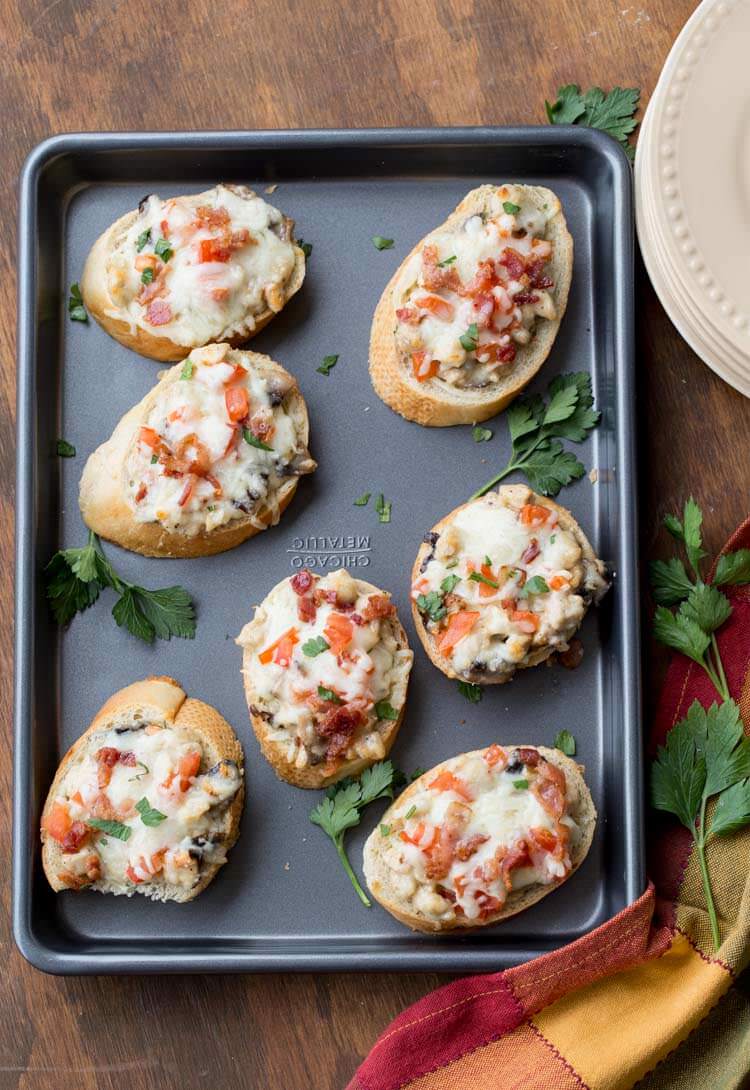 Cauliflower Broccoli Bacon Corn Salad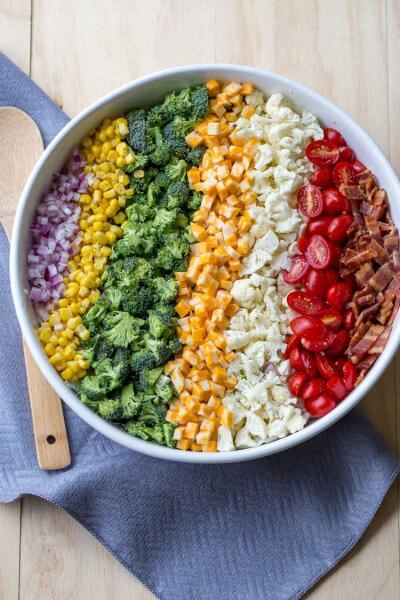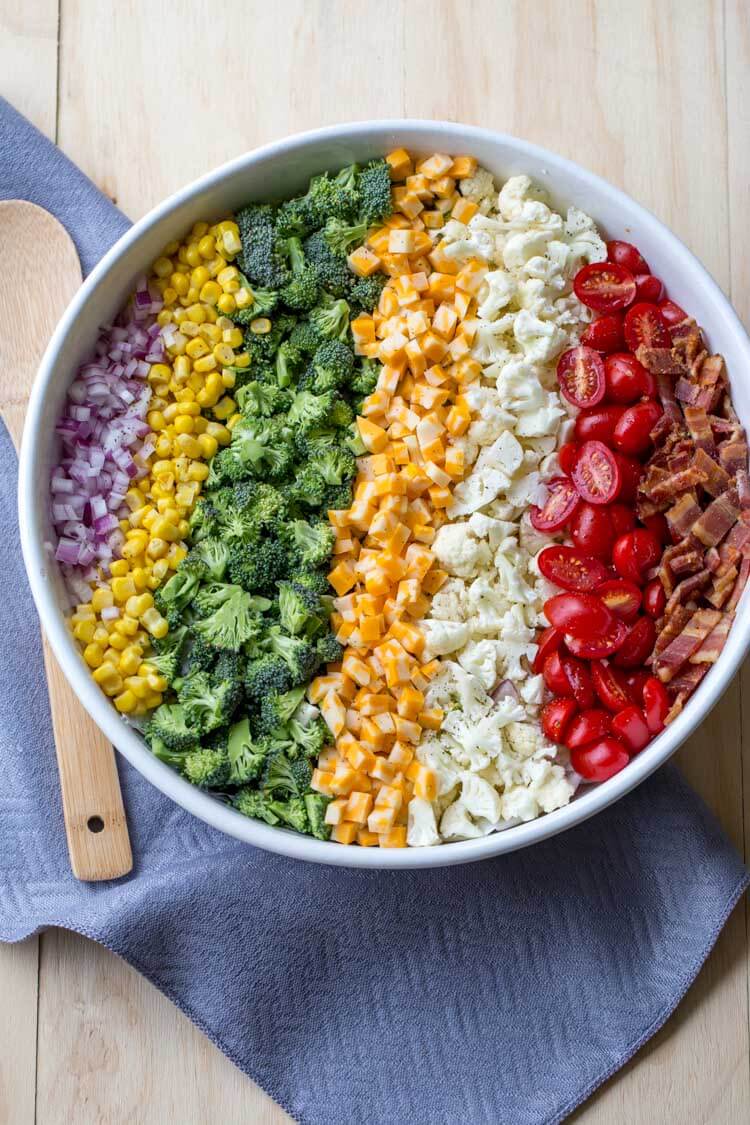 Buffalo Ranch Chicken Pizza ~ Flaky Crescent Rolls Piled with Cream Cheese, Buffalo Chicken, Lettuce, Cheese and Blue Cheese Dressing!
Crescent Chicken Taco Pinwheels – An easy appetizer recipe filled with diced chicken, cream cheese, taco seasoning, and green chiles. It's perfect for when you need a quick snack or dinner idea too!
These make wonderful buns for sandwiches or burgers too.