Dinosaur Party with Dino Buddies!
Dinosaurs are all the rage right now and they make the perfect theme for a party! Create an easy, simple and inexpensive Dinosaur Party with Yummy Dino Buddies! Your little one will love it and you'll love that it's a breeze! We have fun Dinosaur Birthday Party themed food, ideas for decorations and coloring pages for the kids to color.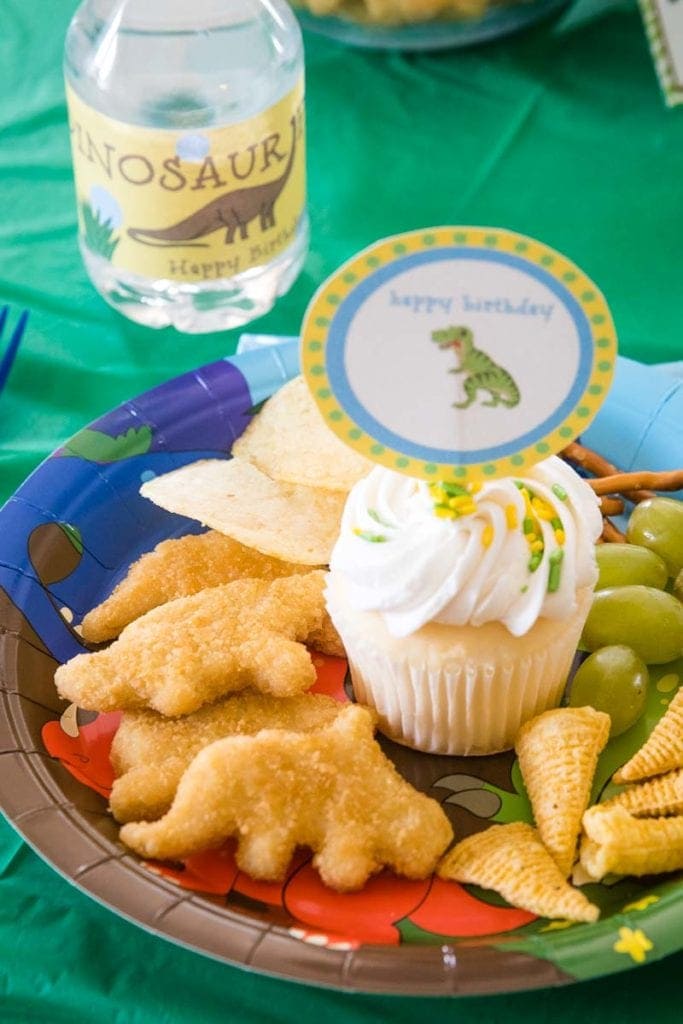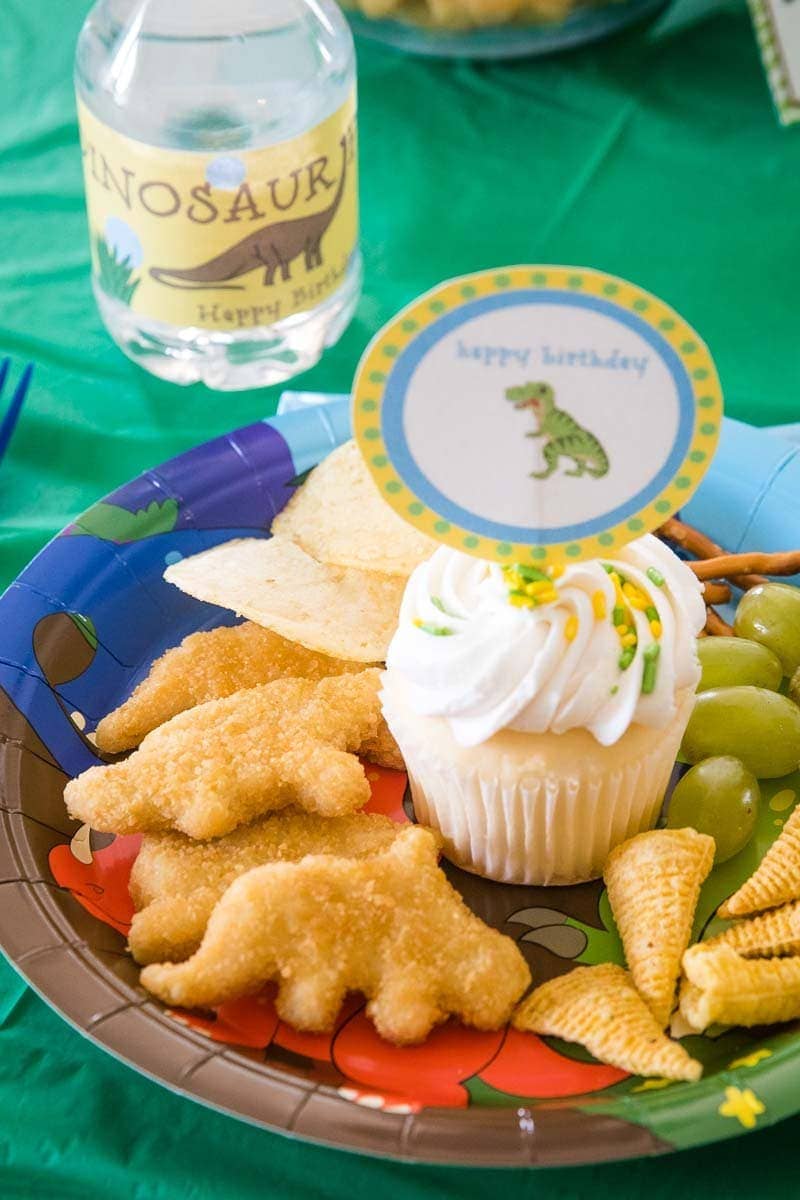 Throw a Dinosaur Party!
This post is sponsored by Yummy Dino Buddies. All comments and opinions are my own.
Dinosaurs seem to be all the rage right now and what's not to love about throwing a fun Dinosaur party to celebrate!
Especially if you're celebrating a birthday or National Dinosaur Day!
Whatever the occasion is, kids LOVE this theme.
You know what Mom's love? That it's easy to put together, inexpensive and cute!
Dinosaur Party Food!
I had a blast putting together this party with Dinosaur Themed food. As always, food is the highlight of my party, or at least for me it is!
The main highlight was our favorite Yummy Dino Buddies Chicken Nuggets!
As you can see in these pictures these are always a hit with my kids and the perfect food for a Dinosaur party.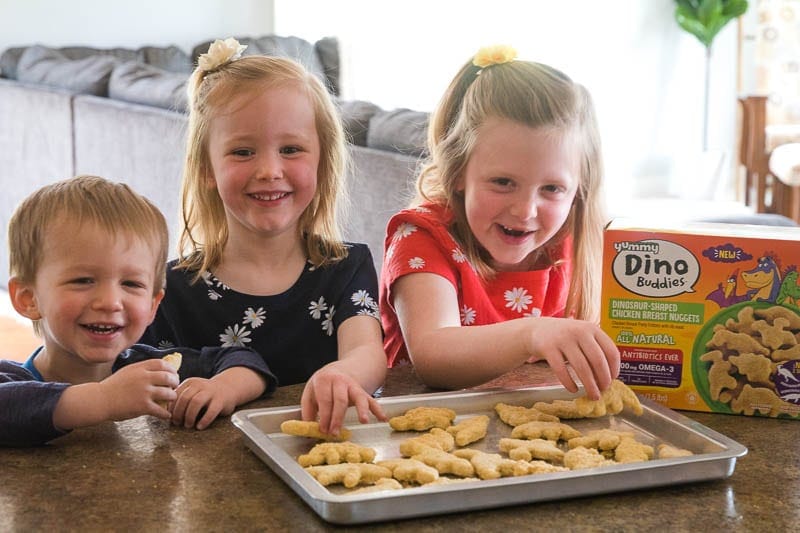 Yummy Dino Buddies aren't just fun and delicious, but also nutritious. Something this Mom can get behind!
They are made with boneless, skinless white chicken breast meat and are packed with protein and Omega-3.
Plus, they make meal time and parties less stressful because the go from freezer to dinner table in minutes.
I know my kids always go from not hungry to STARVING in .03 seconds, so I need fast, easy and nutritious options to feed them!
I picked up these Yummy Dino Buddies at my local grocery store in the freezer aisle!
If you are wondering where you can pick them up close to your neighborhood make sure to check out their convenient and easy to use Store Locator.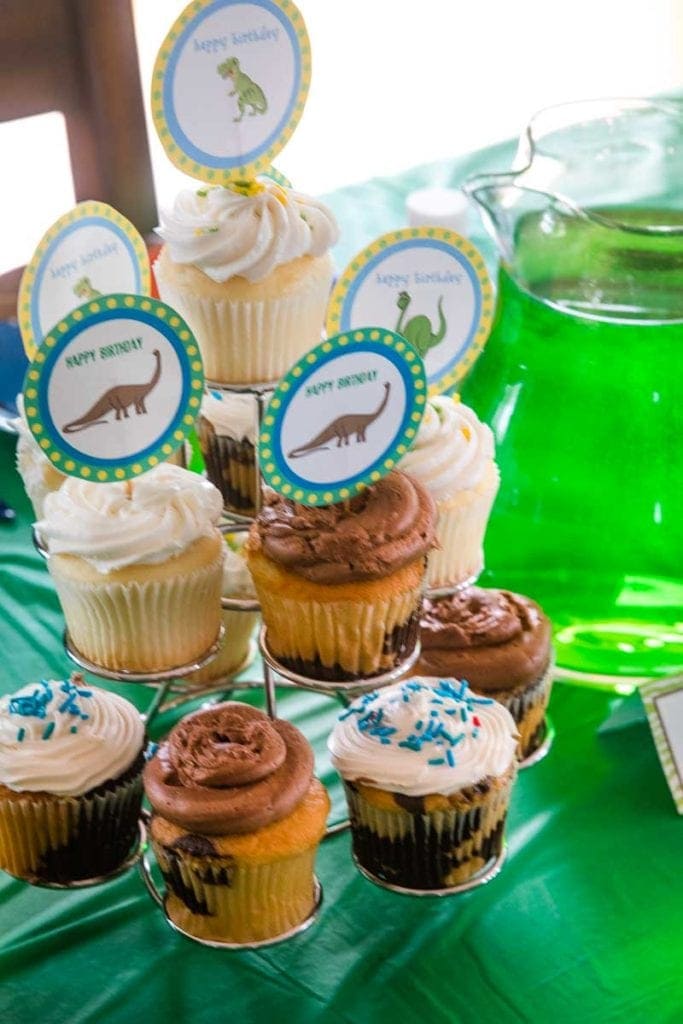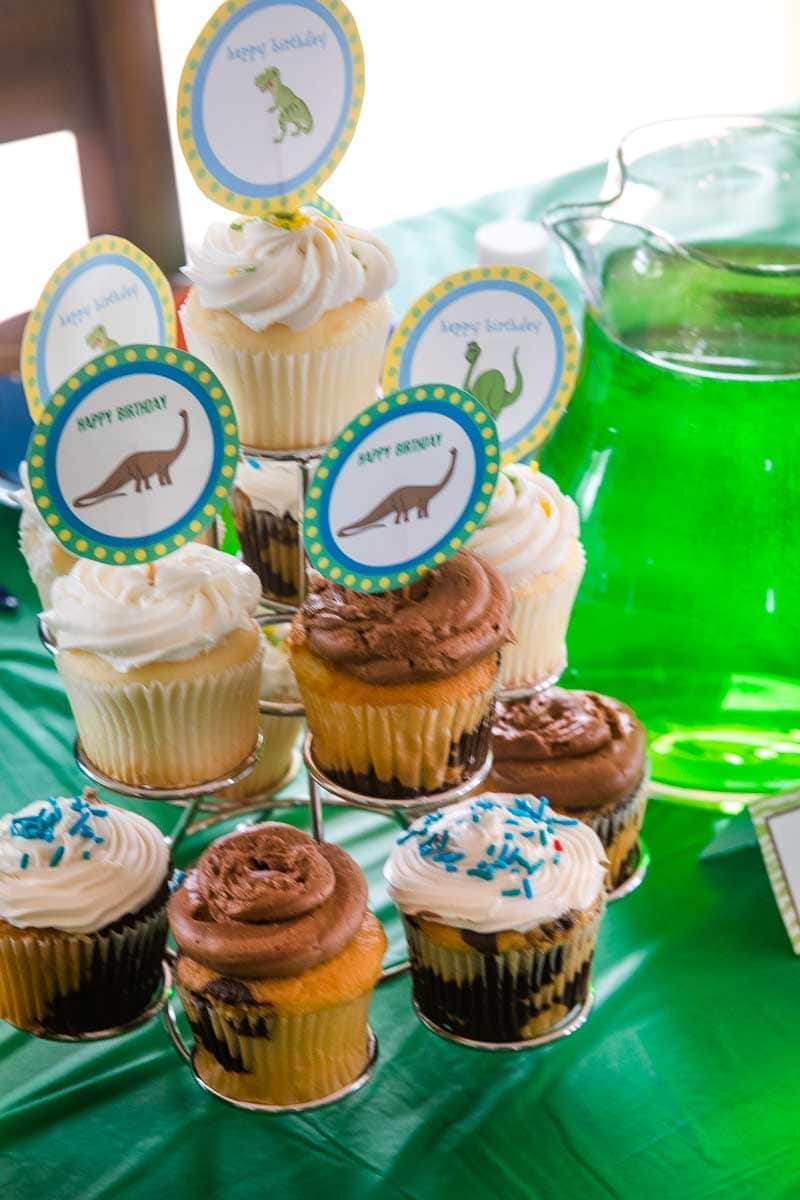 Easy Dinosaur Party Ideas
I paired our favorite Yummy Dino Buddies with some other fun dinosaur themed food ideas that were super easy to throw together.
We served up cupcakes in our favorite flavors and topped them with this free printable cupcake topper, which was cute, easy and fun.
You can either make your own cupcakes or simply grab some from the store that are pre-made.
How's that for simple?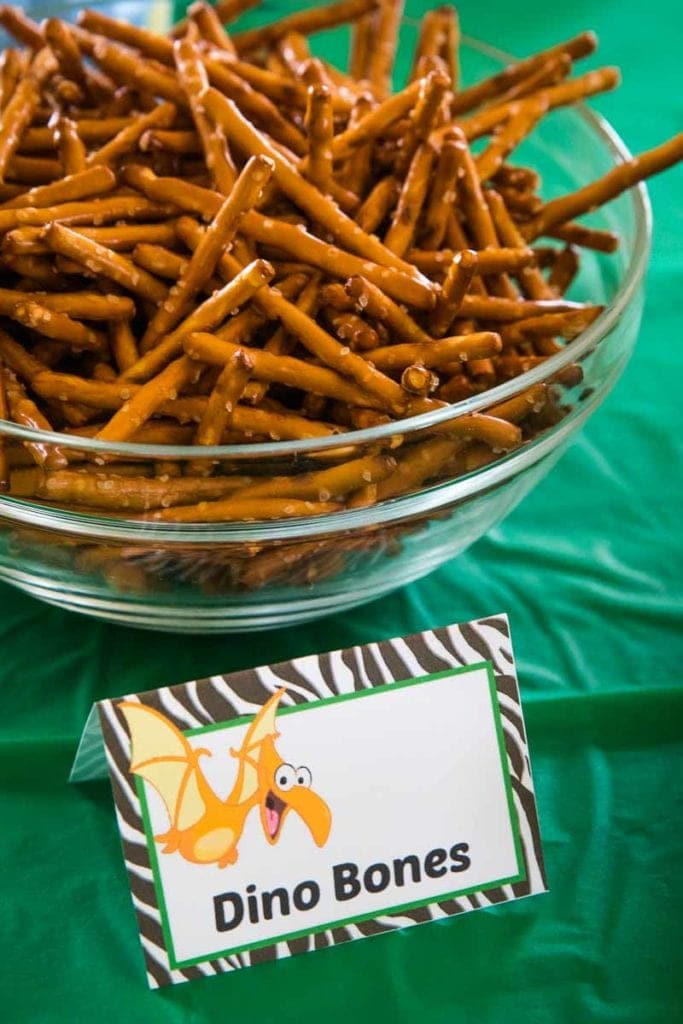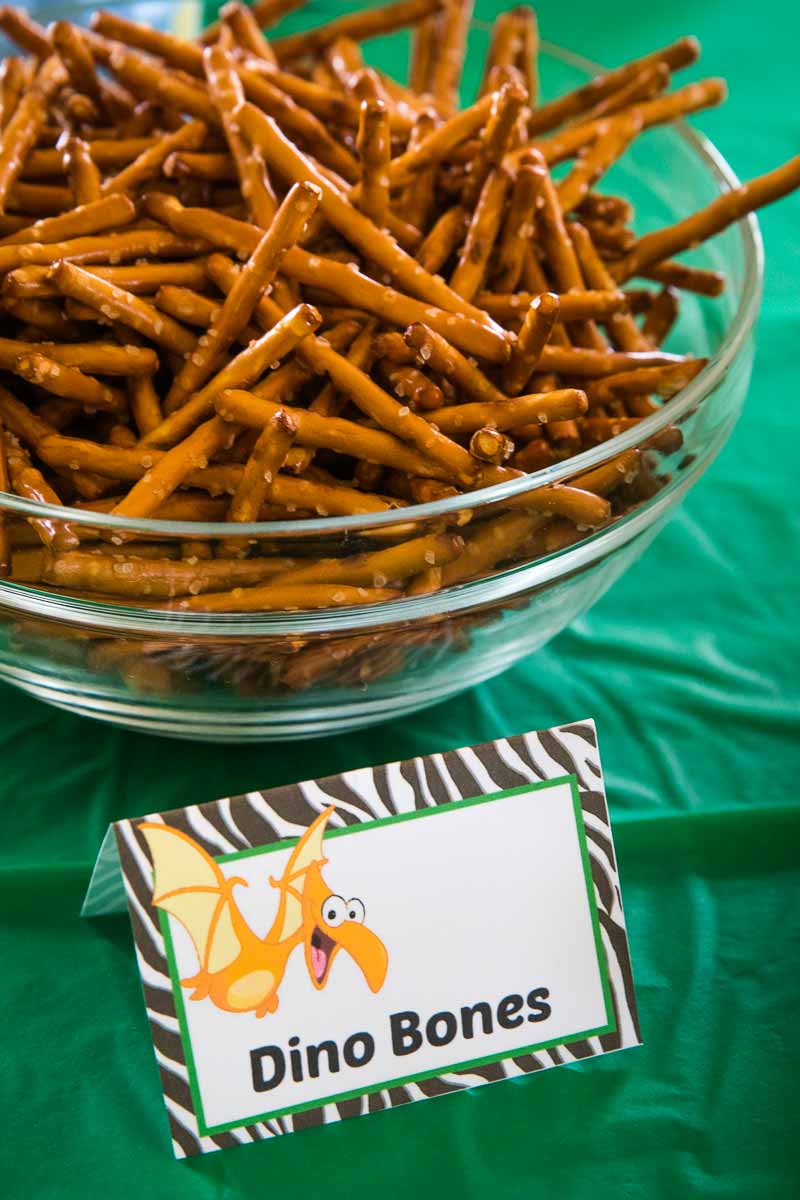 Next up I grabbed these cute free printable food tent labels.
You simply download them and write the name of your food on them!
We had Dino Bones to snack on which were simple pretzel rods!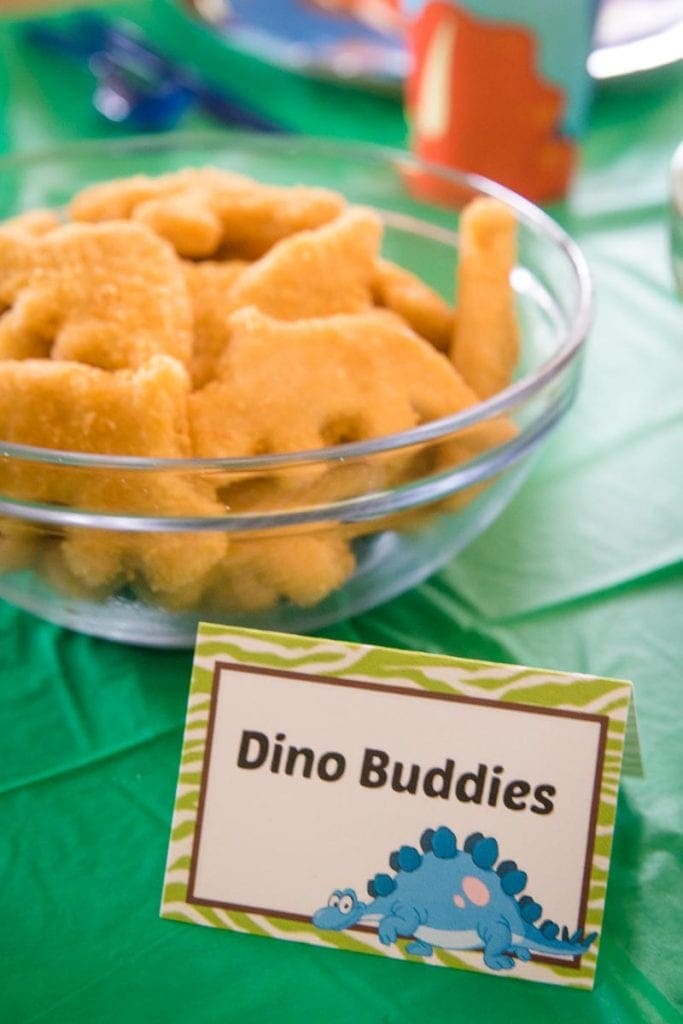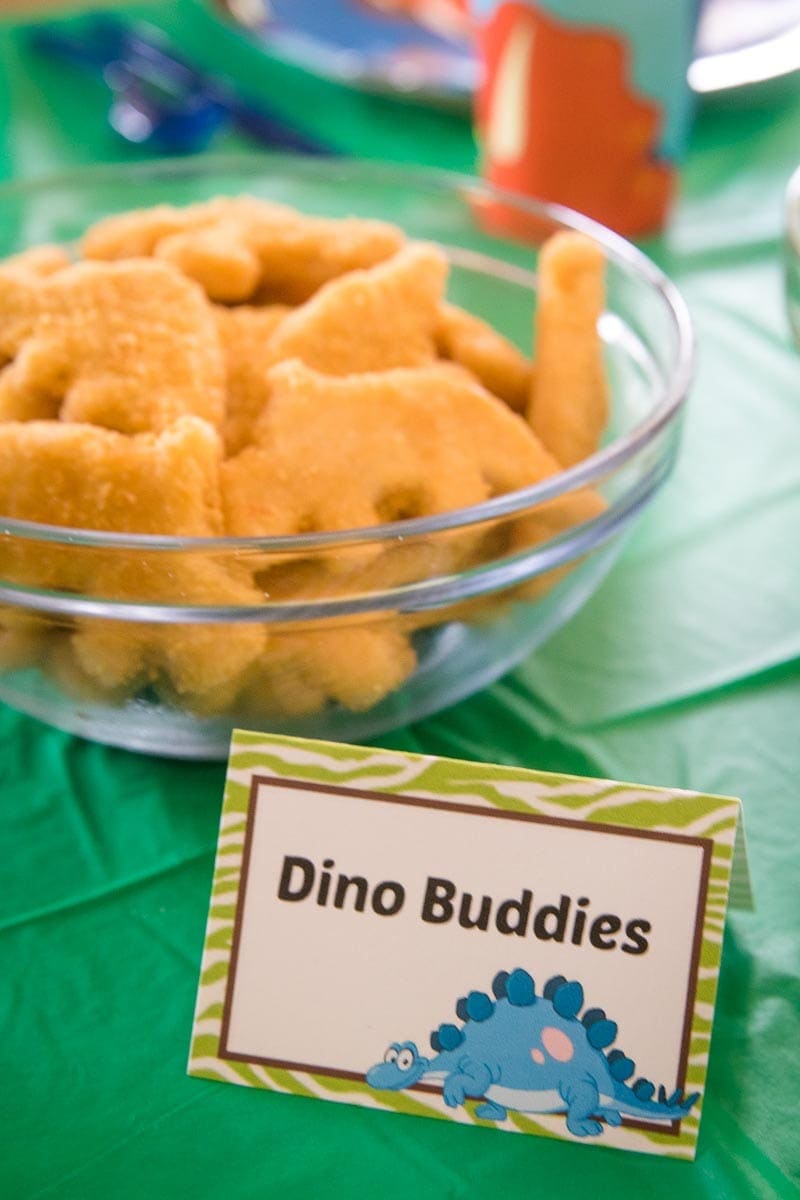 We of course served up our favorite Yummy Dino Buddies for the kids to munch on!
Don't worry, the adults grabbed some of those too!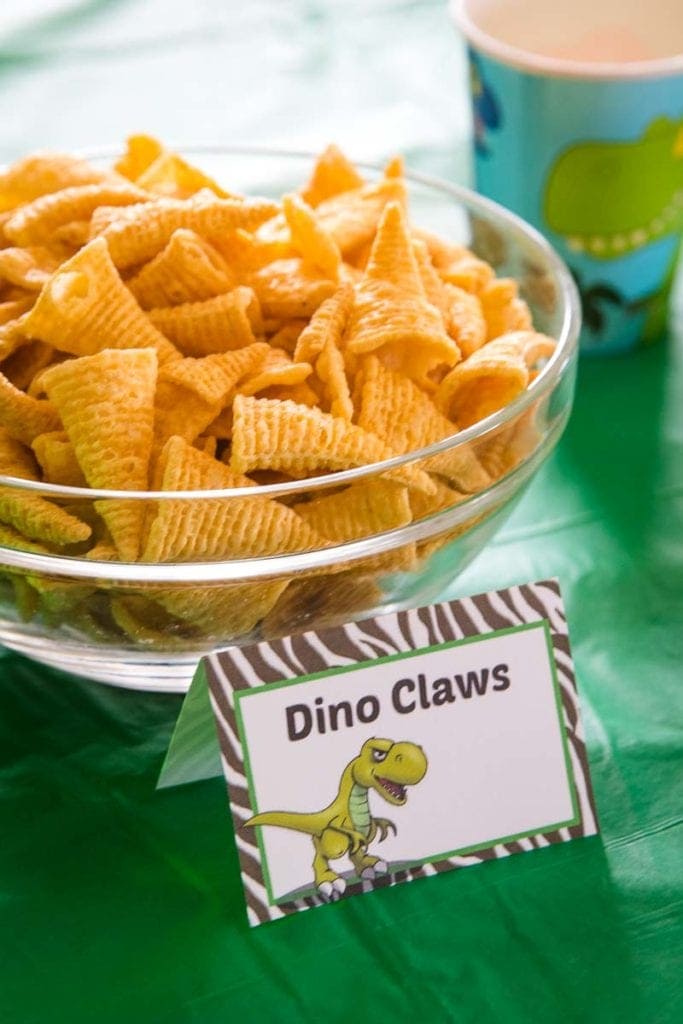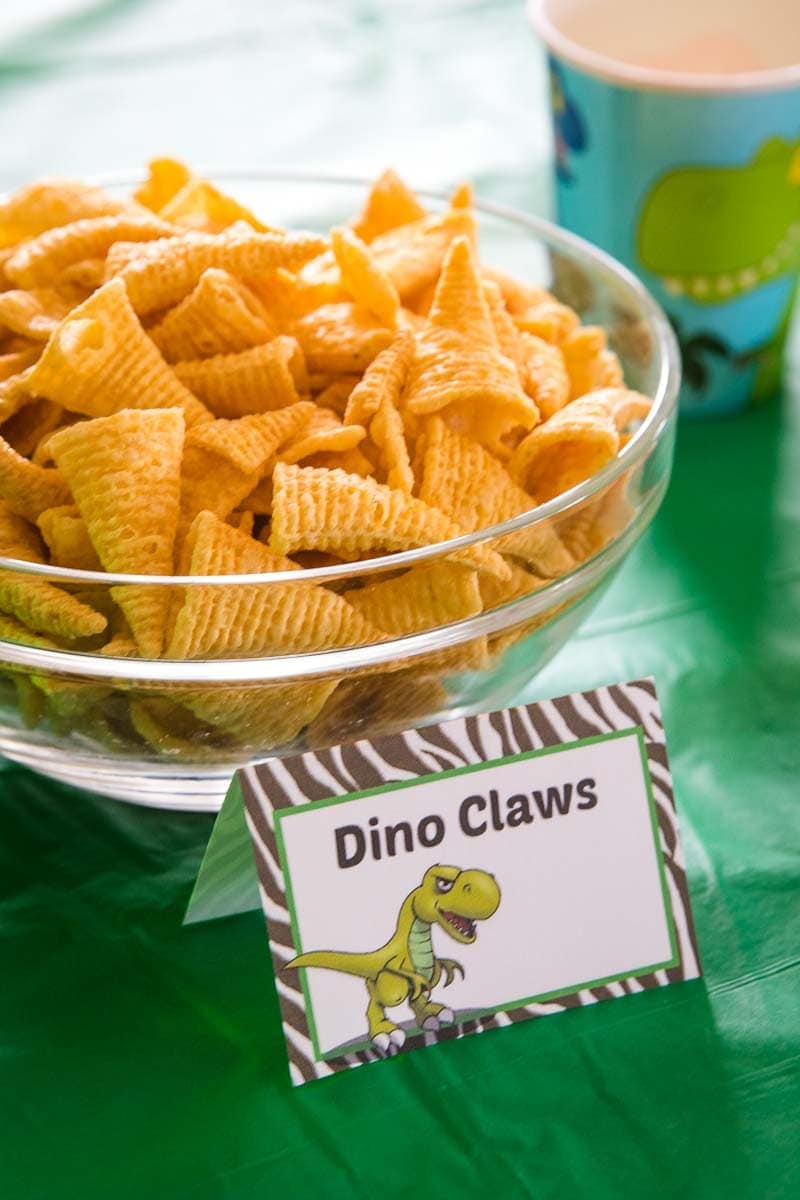 For the Dino Claws we served Crispy Corn Chips!
My kids loved putting these on their fingers and acting like they were dinosaurs with claws!
I think I remember doing that as a kid, too!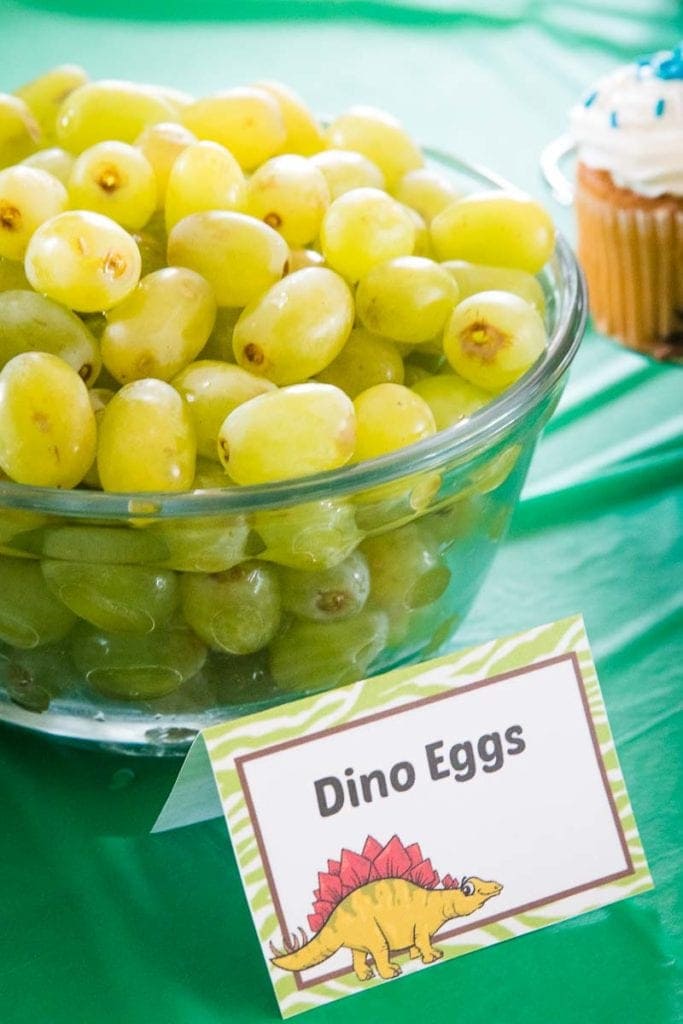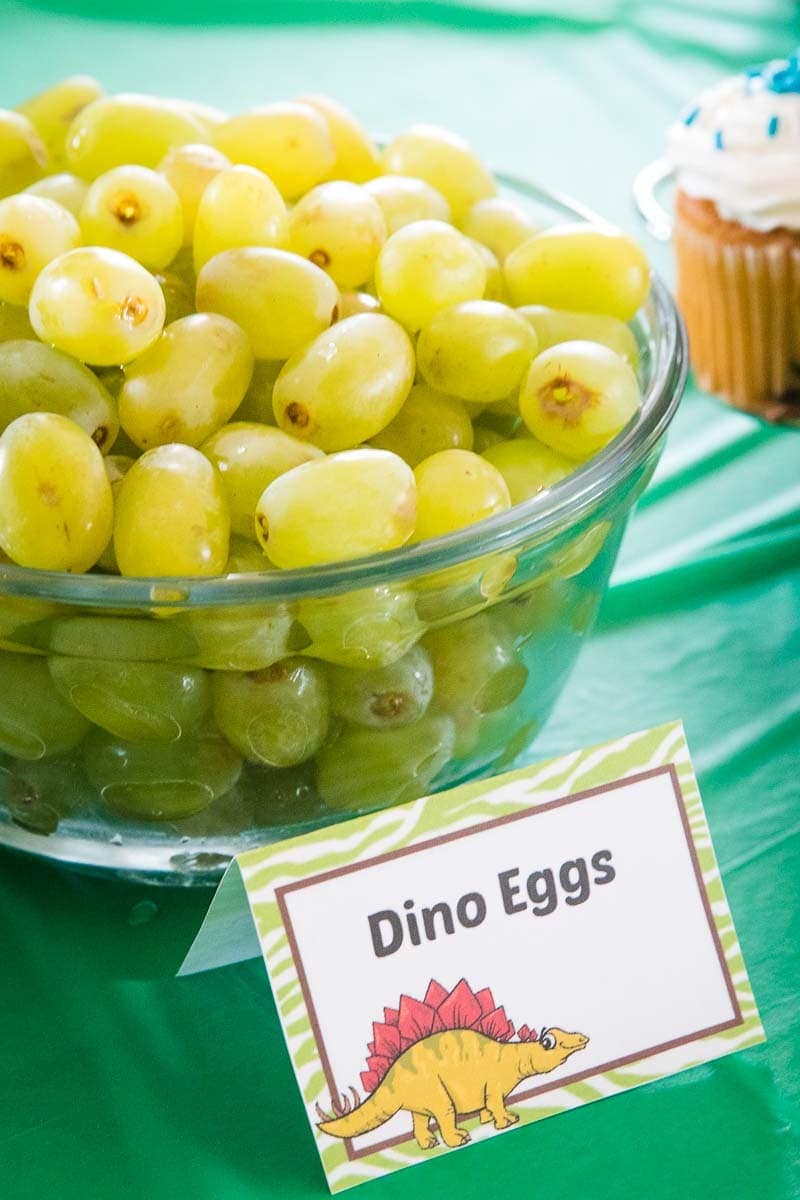 These green grapes served as our Dino Eggs!
How simple is that?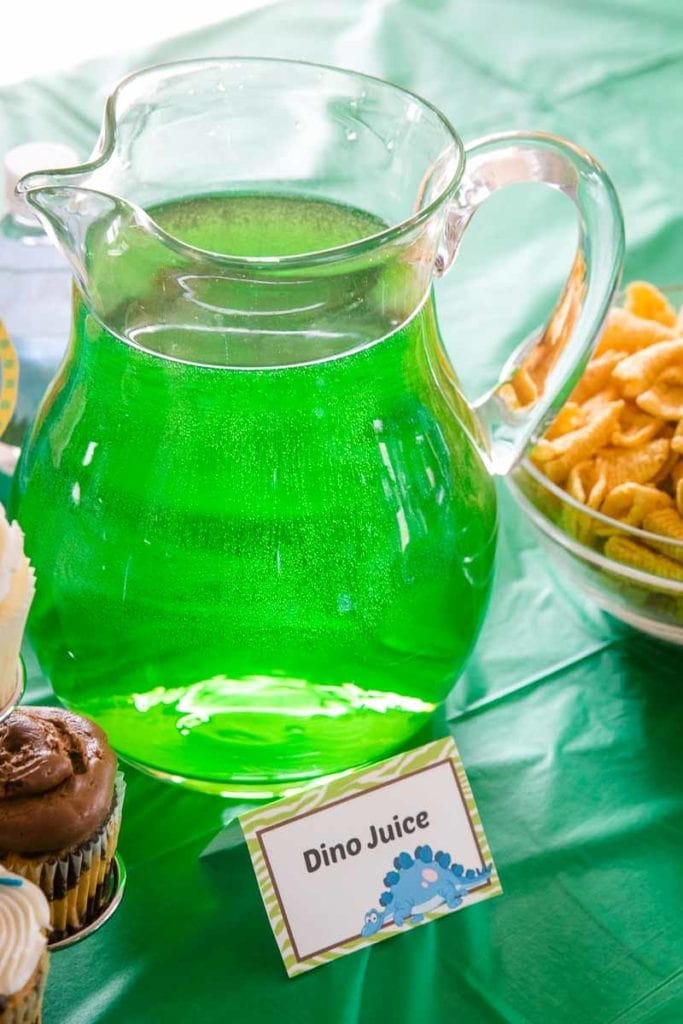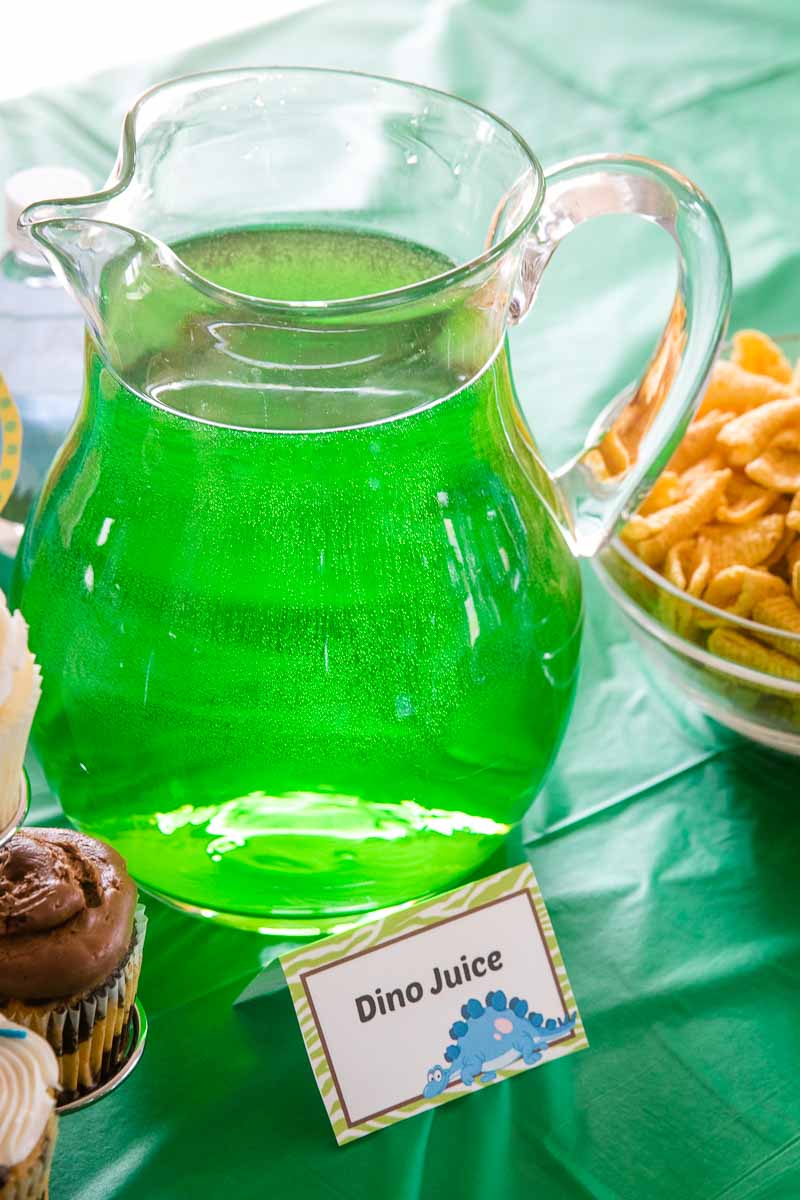 I mixed up a batch of green juice for our Dino Juice.
My kids were freaking out over "Green Juice"!
I never knew things like this were so exciting! Such a hit with them!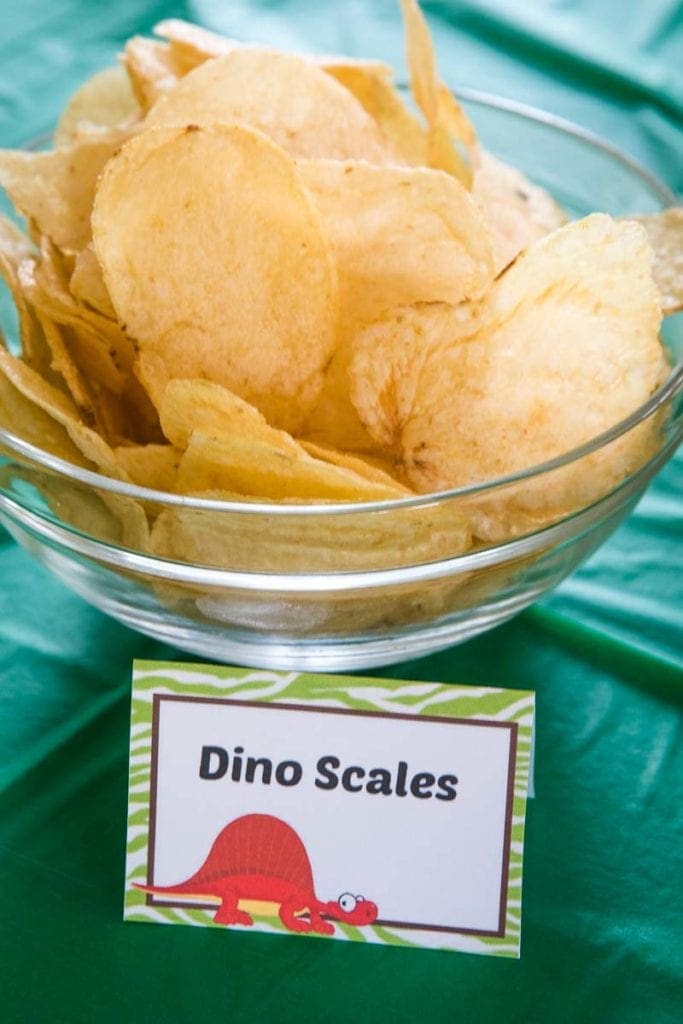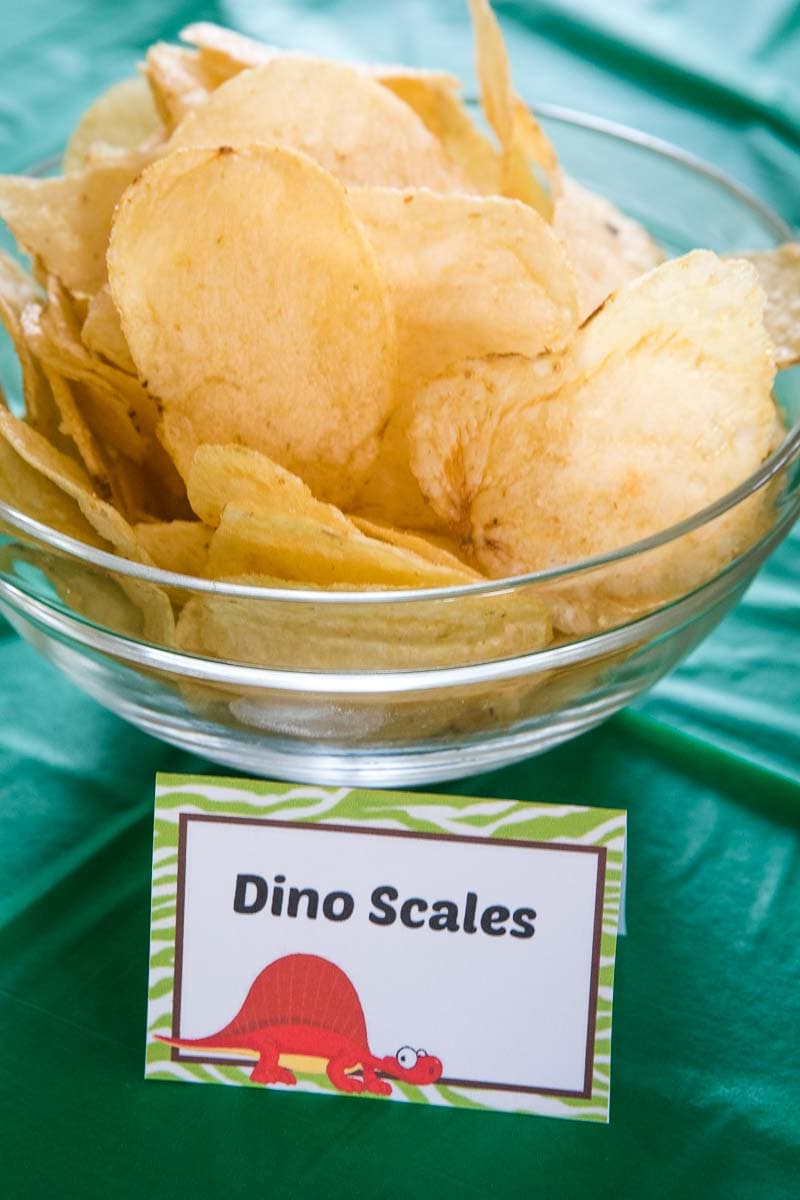 To round things out we also served Dino Scales which were potato chips.
You can never go wrong with a staple like that!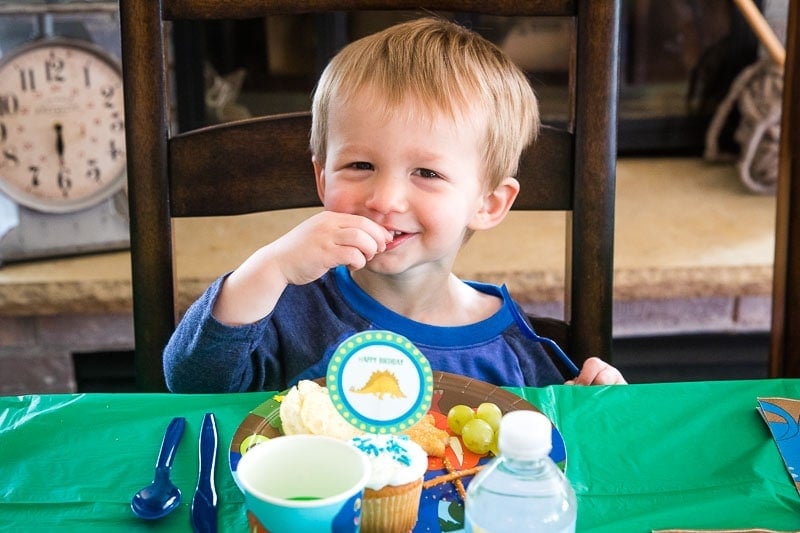 This little guy LOVES dinosaurs. Every time he sees one, he goes, "RAHHHH"!
I'm pretty sure this Dinosaur Party is happening for his birthday next year.
It was so simple and easy to throw together that I'm excited to do it again!
Dinosaur Party Food Ideas!
Here are a few cute, easy dinosaur themed food ideas for your party!
Do you have any other ideas? I would love to hear about them! Just drop me a comment below and let me know what else we can add to our dinosaur themed party food list!
Dino Bones –> Pretzel Rods
Yummy Dino Buddies –> Chicken Nuggets
Dino Claws –> Corn Chips
Dino Eggs –> Green Grapes
Dino Juice –> Green Juice
Dino Scales –> Original Potato Chips
Dinosaur Themed Decorations
This is what I used to put together our Dinosaur Party and it was so simple!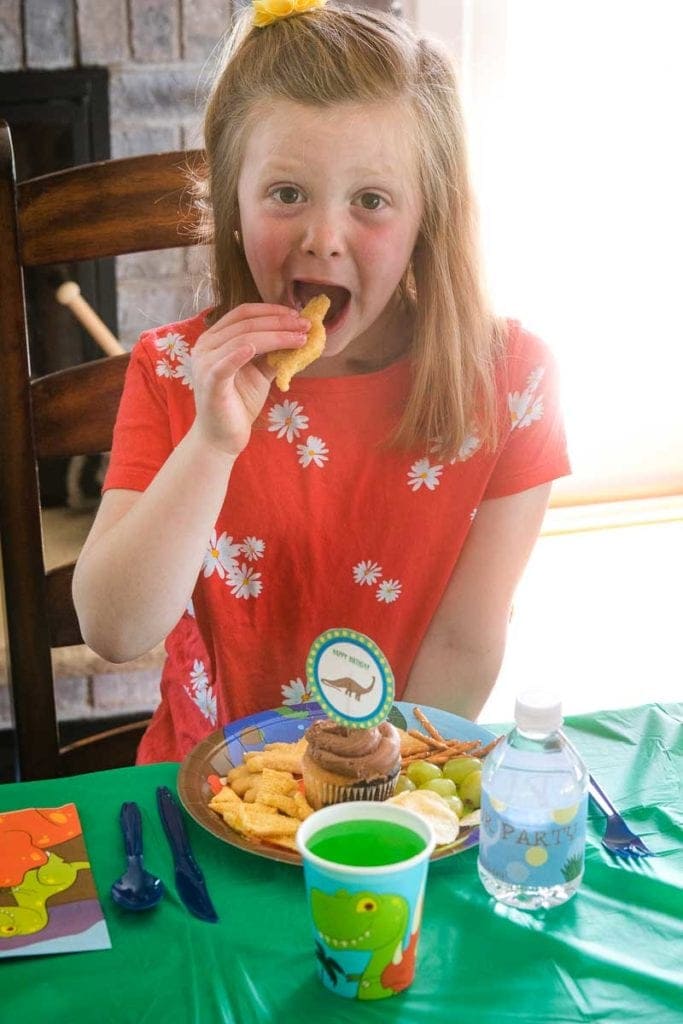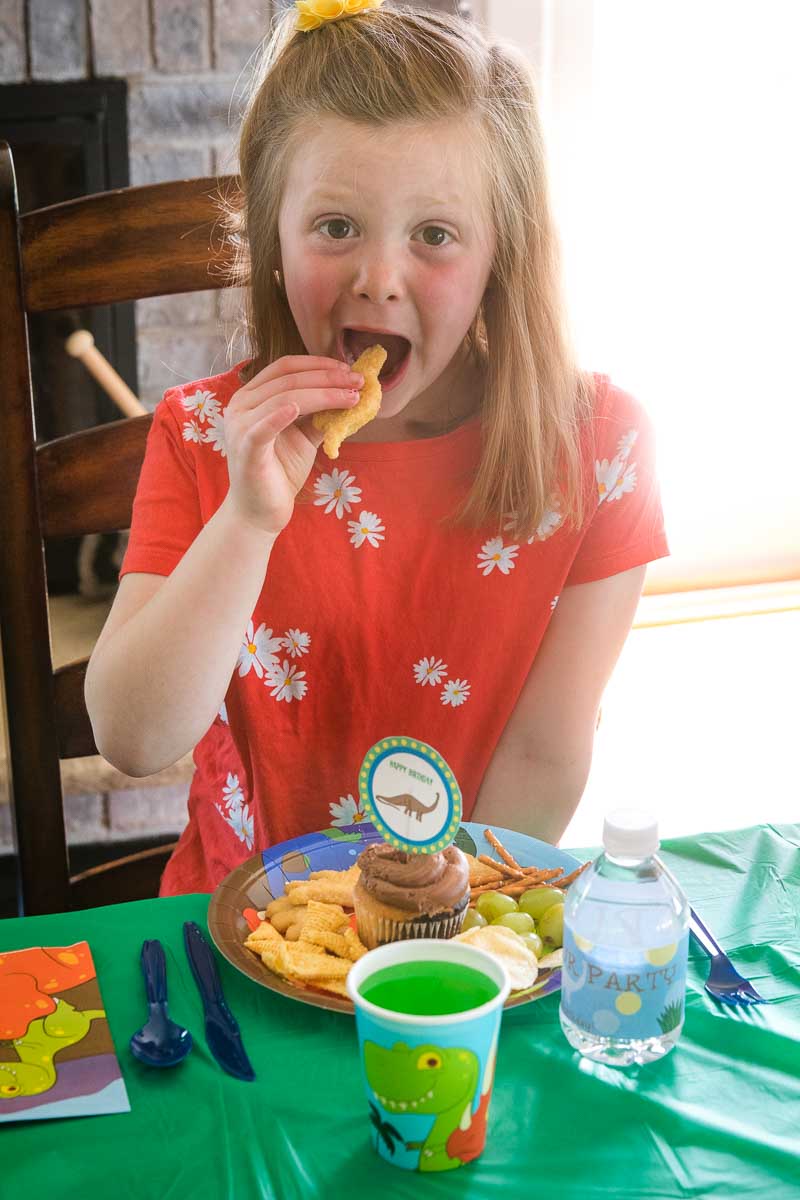 Head over to Facebook and follow Yummy Dino Buddies where you can meet each of the Dinos and find fun content like coloring pages and quizzes for your kids!
Make sure to print out the coloring pages for a fun activity for the kids at your Dinosaur Birthday Party!