Strawberry Banana Fluff ~ Light, Fluffy Pudding Loaded with Fresh Strawberries, Bananas and Marshmallows!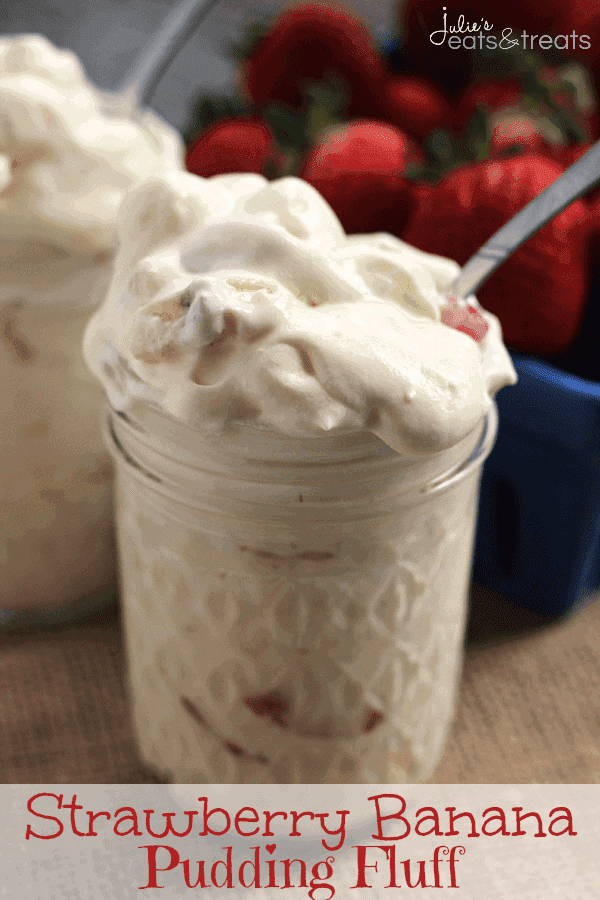 Lets talk salad right now ok?
I guess it is a controversial subject and I was not aware of this in my "pre-blogging" days. Growing up a salad could range from lettuce, pasta, pudding, Jell-O you get the drift, but when I started blogging this thinking was quickly shattered. Every time I post a "salad" like this people get nasty, they get argumentative and I'm just thinking enjoy the stuff! Let it go! Stuff your face! Life is to short. It's food peeps. Get my drift?
I agree, it's not really a typical salad. I mean salads are usually green, light and healthy and I love those, but growing up in the Mid-West we have a different view and in the salad category there is a thing call a Jell-O salad which really doesn't need to include Jell-O it can be a recipe just like this. When asked to bring a salad to an event I always ask for more information. Do they made a lettuce salad? Maybe a pasta salad? Or just maybe, a salad like this one or my Snicker Salad? *GASP*
If you don't call this a salad I'm curious to what you would call it? Would it be a dessert? Would it be a treat? Would it be a sweet? Would it be a…wait that kind of rhymes.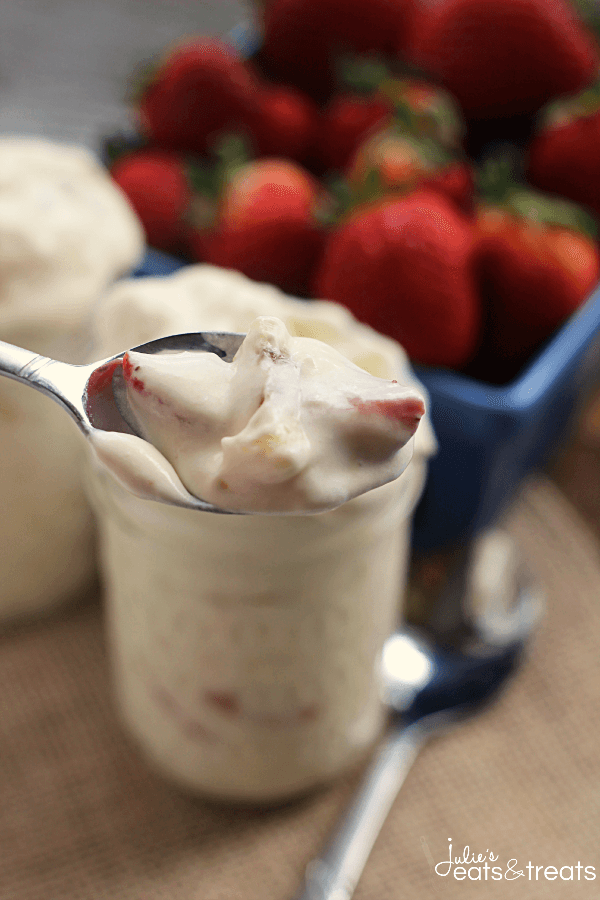 What I'm trying to say is that I really don't care what you call this recipe. Whatever floats your boat is fine with me. As long as you try it. That's  a must for me! Just try it!
I made this delicious "salad" that is stuffed full of fresh strawberries, marshmallows and bananas for Miss K's 2nd birthday and it was a hit with young old alike. My hubs was a little leery when he tried it right when I was making it because of the marshmallows but after it sat in the fridge a few hours and the marshmallows softened up a bit, not that they were hard to begin with, he really enjoyed it.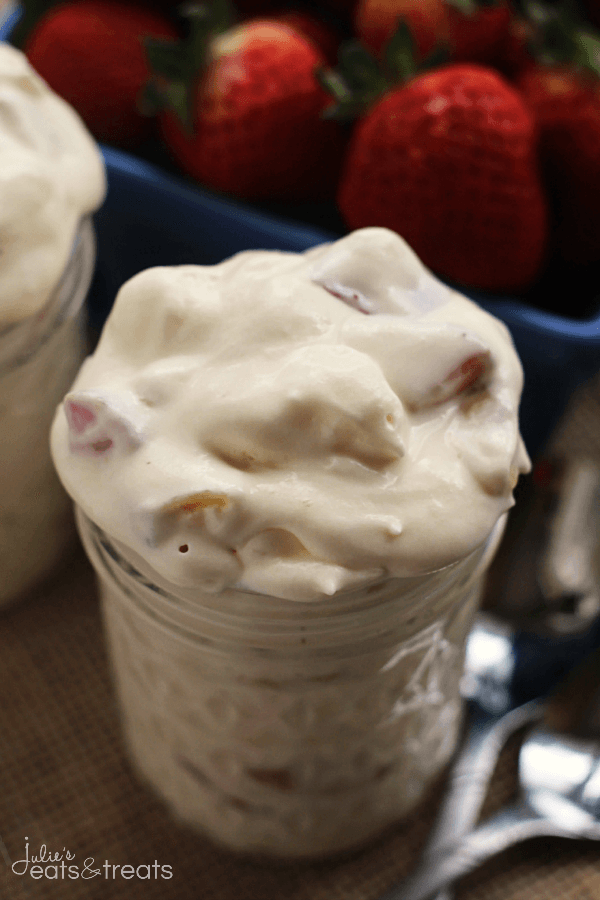 You see, salads like this are about the only thing my hubs will touch. He is not a fan of lettuce salads at all. It has "weird" stuff in it. I blame this on his father. I hope Miss K does not inherit this learned behavior. I can sneak a pasta salad by him as long as there isn't something like celery or broccoli in it because that would probably kill him, or he thinks. Someday, just someday maybe he'll come around to my salads, but I'm not going to hold my breath, his father still haven't come around.
So, go outside your "salad" box thinking and try this sweet treat of a salad the next time you need a side dish!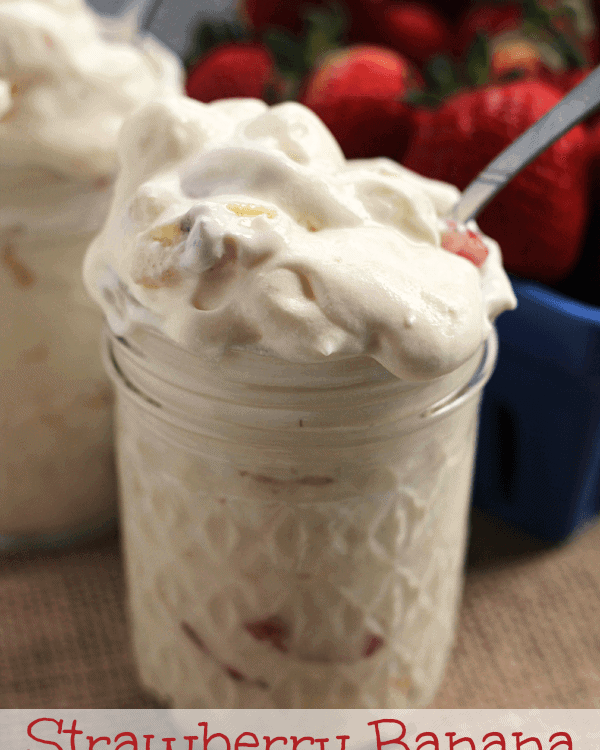 Strawberry Banana Pudding Fluff
Light, Fluffy Pudding Loaded with Fresh Strawberries, Bananas and Marshmallows!
Ingredients
1

3.4 oz box instant vanilla pudding

2

c.

milk

2

c.

chopped strawberries

2.

c

mini marshmallows

2

bananas

sliced

1

8 oz carton Cool Whip
Instructions
In a medium bowl, mix together the vanilla pudding and milk according to package directions. Fold in Cool Whip until thoroughly mixed. Stir in strawberries, marshmallows and bananas. Mix well.

Refrigerate until serving.
Nutrition Information
Calories:
139
kcal
(7%)
,
Carbohydrates:
28
g
(9%)
,
Protein:
2
g
(4%)
,
Fat:
2
g
(3%)
,
Saturated Fat:
1
g
(6%)
,
Cholesterol:
6
mg
(2%)
,
Sodium:
88
mg
(4%)
,
Potassium:
203
mg
(6%)
,
Fiber:
1
g
(4%)
,
Sugar:
20
g
(22%)
,
Vitamin A:
115
IU
(2%)
,
Vitamin C:
24.9
mg
(30%)
,
Calcium:
72
mg
(7%)
,
Iron:
0.2
mg
(1%)
Craving more salads?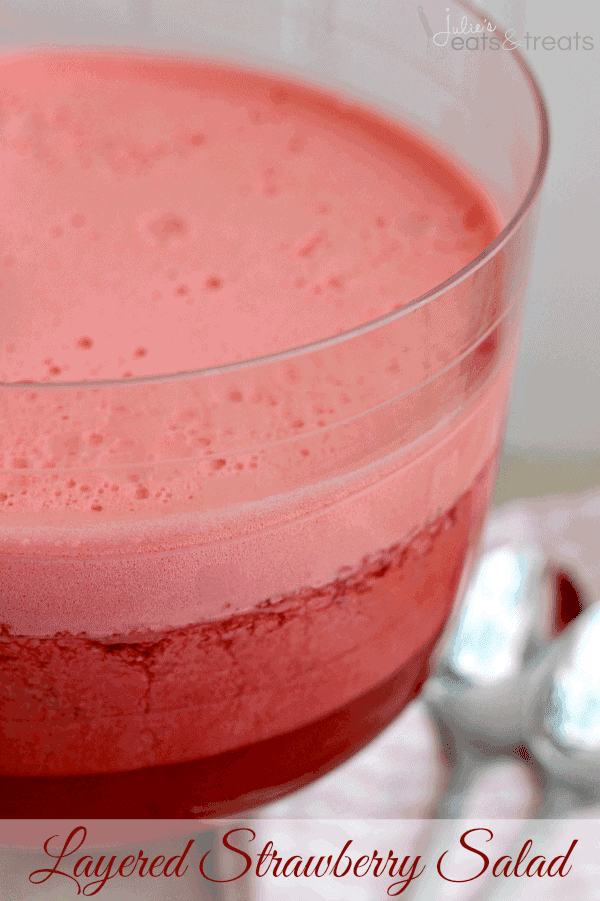 Layered Strawberry Salad ~ Light and fluffy layers of Strawberry Jell-O! Always a crowd pleaser!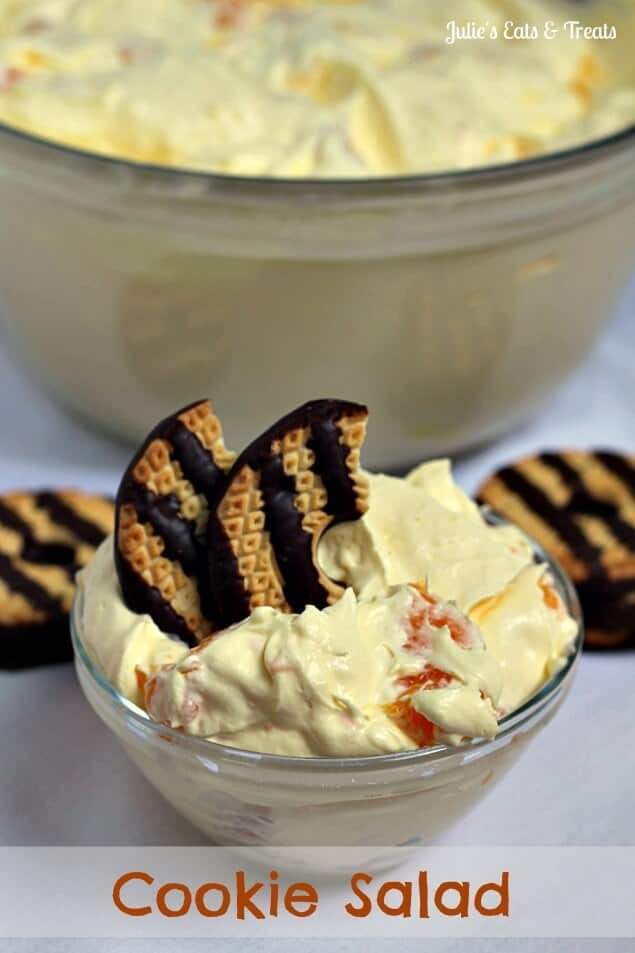 Cookie Salad ~ A tried and true family pleasing salad!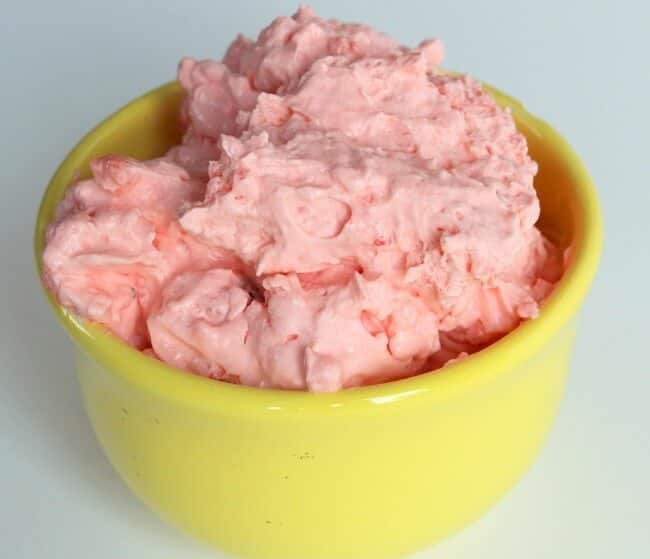 Strawberry Tapioca Salad ~ Light Fluffy Strawberry Salad stuffed with Tapioca!