Watertown & Aberdeen, SD Family Vacation
Watertown & Aberdeen, SD Family Vacation ~ Pool, Zoo and a Trip to Storybook Land! The Perfect Family Vacation for Young Children!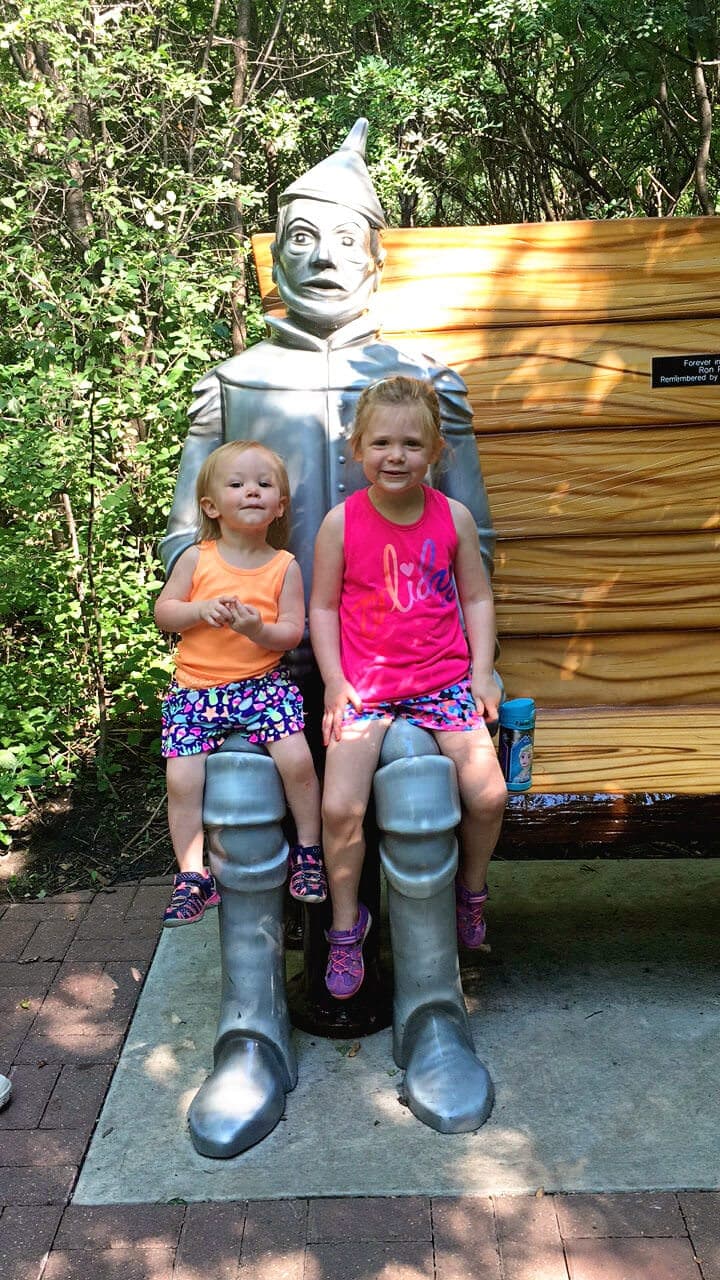 Where has time gone?
I sorta slipped on this one and never shared it with you! At the end of last August we took a quick getaway with the family and I had great intentions of posting right away about it and then life happened. You know how that goes! I figured I should get it up for you because I bet you are all starting to dream about summer vacations again. I know I am!
Our quick family vacation was to Watertown, South Dakota and then onto Aberdeen, South Dakota! We took it when the hubs was in between jobs and I had a few extra vacation days. It was totally last minute but sometimes the best things are like that!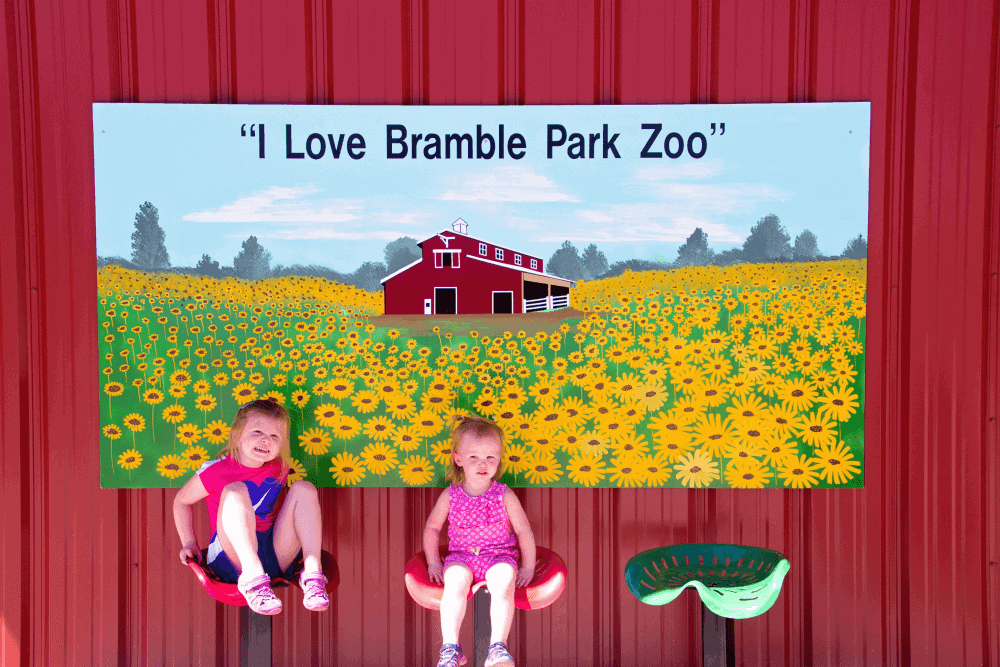 Our first stop on our trip was Watertown, South Dakota!
While we were here we visited the Bramble Park Zoo! I'm surprised they didn't keep our two monkeys! We had so much fun while at the zoo! It was the perfect size for the girls. It took about three hours to get around the entire zoo and they had a fun Kid Zoo right inside the big zoo. This was by far the favorite part!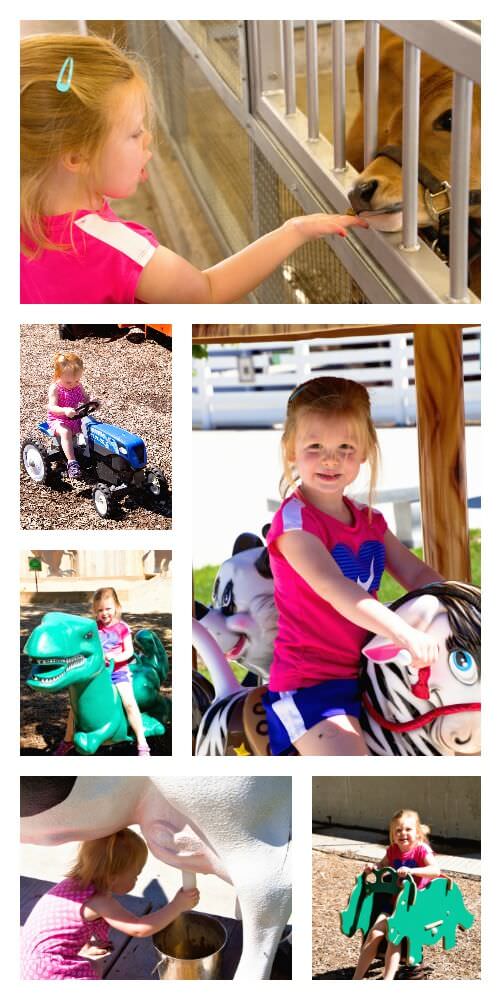 RyRy really loved the little tractors they had inside the Kid Zoo along with the cow that you could milk. Don't worry it was a fake cow! It actually had water that came out just like you were milking it. She could have sat there all day I'm pretty sure!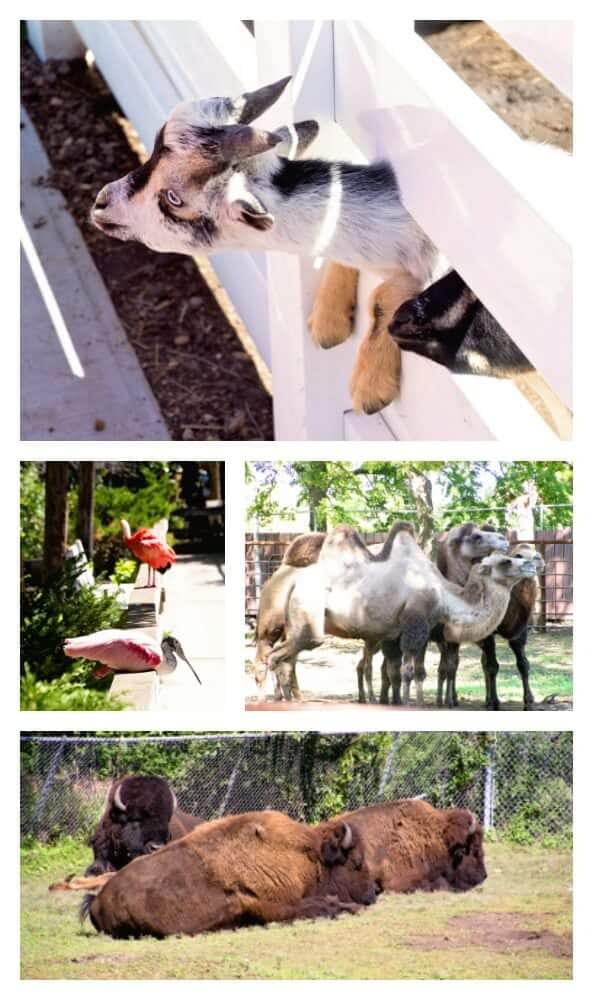 Miss K adored feeding all the little goats and calves. RyRy wasn't to sure what to think of this part of the Kid Zoo, but Miss K on the other hand would have spent all our money buying them food! I have to say, I'm a sucker for those little goats at any zoo. Do you think the hubs would mind if I added one to our household?
I really loved the fact that the zoo was so clean and quiet. It wasn't overwhelming for small children and it was laid out great!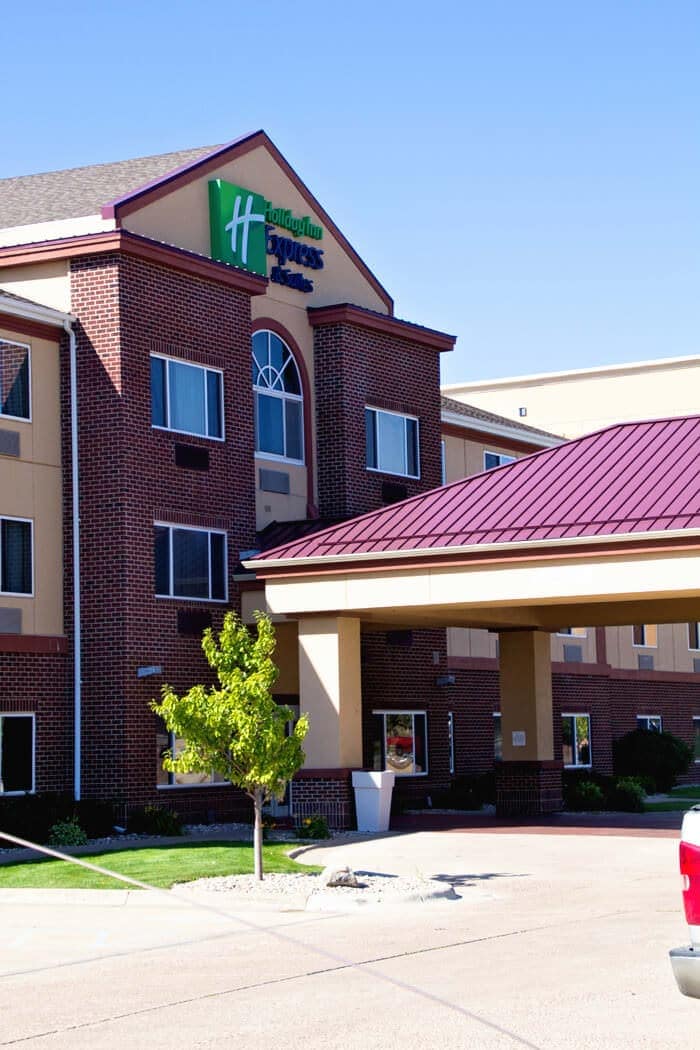 After our stop at the zoo we headed on our way to Aberdeen, South Dakota for a few days! While in Aberdeen we stayed at the Holiday Inn Express & Suites. I love this chain of hotels because a lot of times they have water slides in their pool area and my kids love these! I think the hubs secretly does too. I just like the hot tub!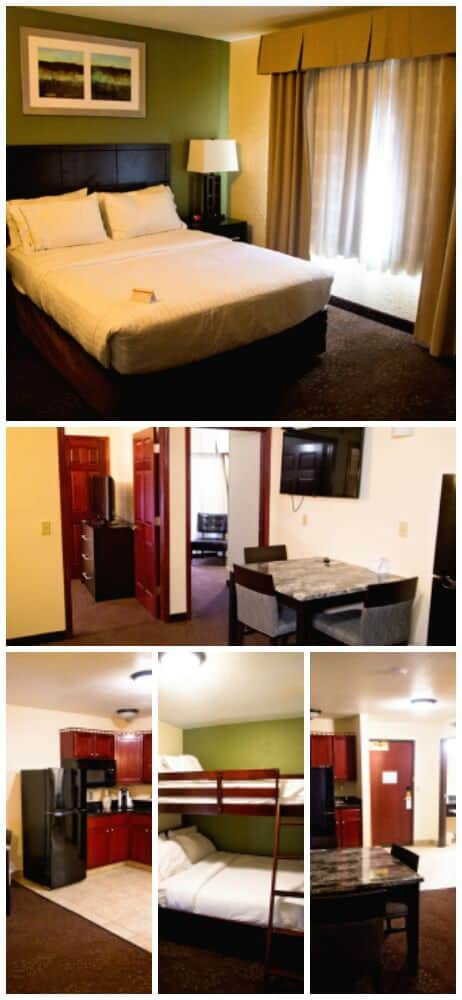 We booked a suite while staying at the hotel. I love doing this and splurging a little because I find that the trip is much more enjoyable for all of us. We are still dealing with kids that need naps while we are traveling and having a separate bedroom area makes this so much easier. We were actually lucky enough to have two different bedrooms along with a kitchen/living area in this suite. I'm so glad we paid a little extra for it!
The girls thought that they were pretty cool sleeping in their bunk beds! I loved having the kitchenette area too because we ate in the room some because the girls wanted to stay at the hotel so they could sneak in more swim time!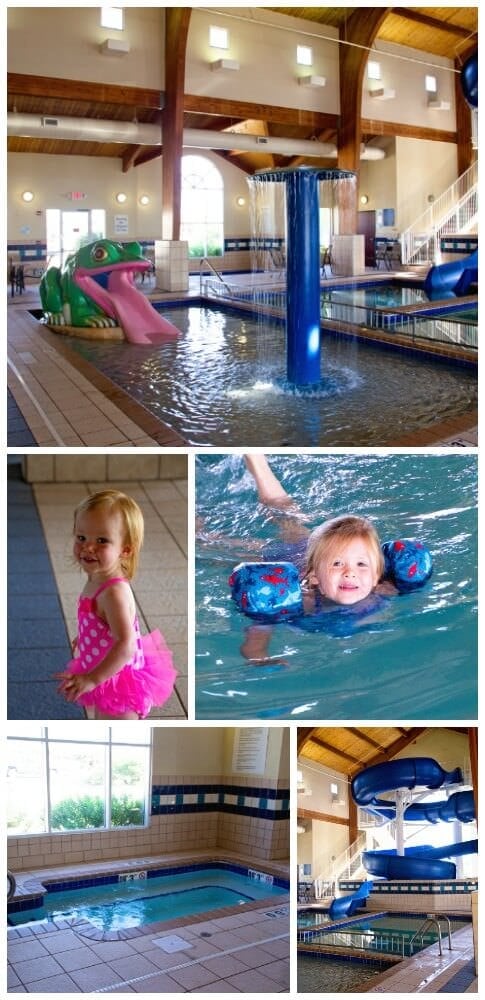 I mean look at that pool area! Who wouldn't want to spend more time there? We were lucky enough that it was quiet and the girls had the pool area to themselves for the most part. So much nicer than having to battle for pool space. I will add a disclaimer that we were there through the week so I'm not sure how this would be on a weekend!
Miss K loved the big water slide and RyRy had a little one she could use so she was more than happy with that! I think we have some little fish and we spent hours and hours in the pool with them! They are begging to go to another hotel so they can swim again!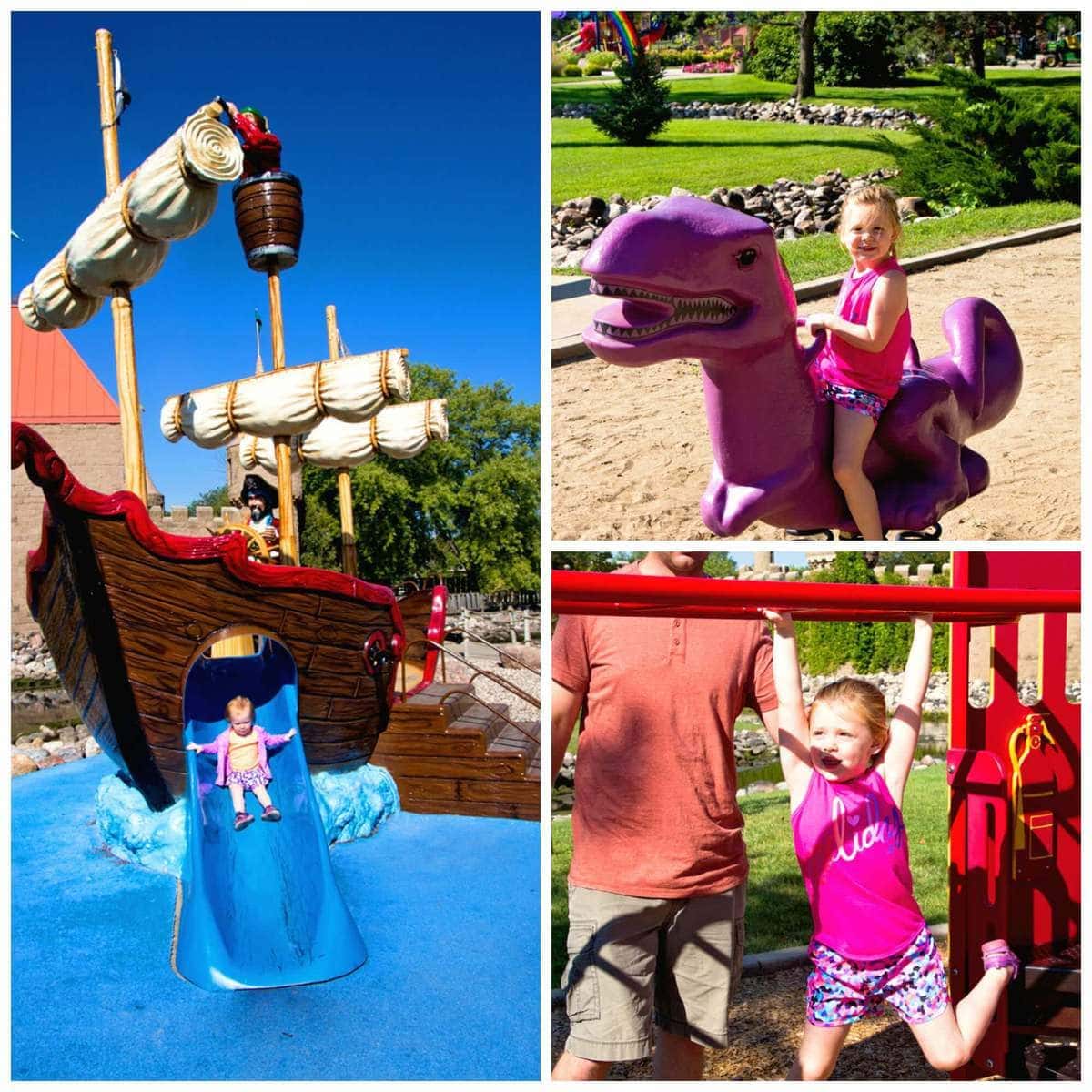 The highlight in Aberdeen was Storybook Land! This is the place that memories are made and dreams come true! Unfortunately we caught this at the end of the season and apparently South Dakota starts school before Minnesota so they close up earlier than what I'm used to. This was a last minute trip so we didn't get to partake in all of the fun that it has to offer but it was still fun!
"For over 60 years, Storybook Land has been keeping the spirit of childhood alive in an entertaining and educational atmosphere. We invite you to relive your childhood while introducing the innocent themes of wonderment to an entire new generation. Your children's – and grandchildren's – memories will be with them throughout their lifetimes!
The timelessness of childhood will ring true as your family literally walks through its all-time favorite stories and nursery rhymes at Storybook Land. Children's classics are interspersed with exciting new family rides and attractions in a remarkably clean and enjoyable park setting. Join us several times a year for memorable family experiences. You are certain to enjoy your visits!"

The girls loved all the slides and of course the petting zoo! They also have a bunch of fun rides perfect for the little ones!
While in Aberdeen we dined at Pizza Ranch, Dairy Queen, and Ruby Tuesday! You know when you are with kids they dictate what and where you eat!
Other great things to do in Aberdeen include the Aberdeen Aquatic Center, Aberdeen Aqua Addicts Water Ski Team, and Wylie Park.