Easy Strawberry Rhubarb Jam
3 Ingredient Easy Strawberry Rhubarb Jam Recipe ~ This Strawberry Rhubarb Jam is so Quick and Delicious that Anyone Can Make It! Plus it's Lightened Up!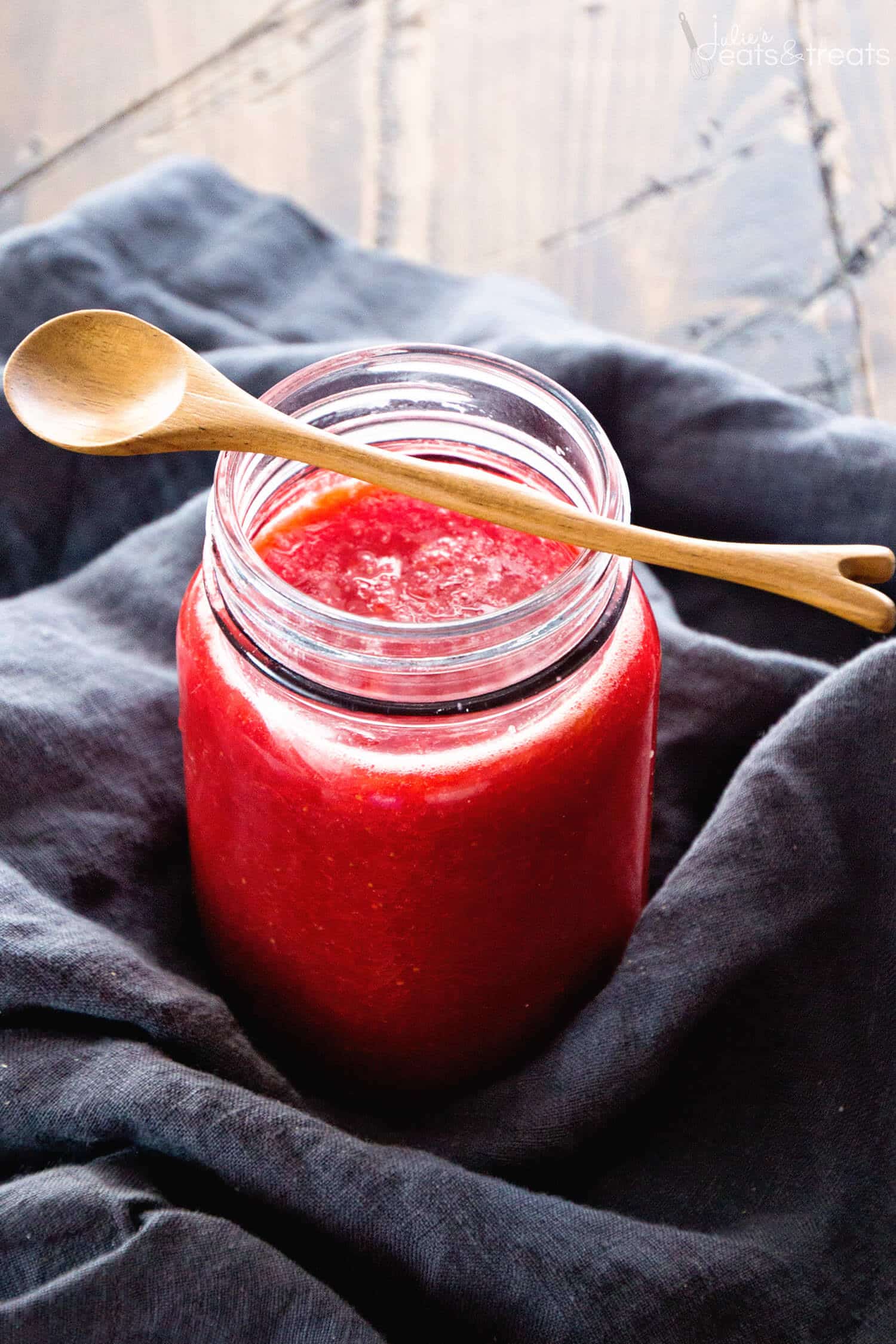 Isn't it amazing how food often correlates to fond memories? I find this quite often especially when remembering my childhood. In the spring I always remember Mom picking rhubarb and then spoiling us with the goodies and every time spring comes along I'm anxious to "stop by" her house when I hear she's baking something up with rhubarb! One of those treats was Rhubarb Crunch. My mouth is just watering as I think of it! She also made a mean rhubarb sauce. I remember topping our toast with delicious Strawberry Rhubarb jam for a delicious breakfast. She froze it so we could always enjoy it throughout the year, but it was best fresh that's for sure! The recipe I'm sharing today is so ridiculously easy and ready for the fridge or freezer!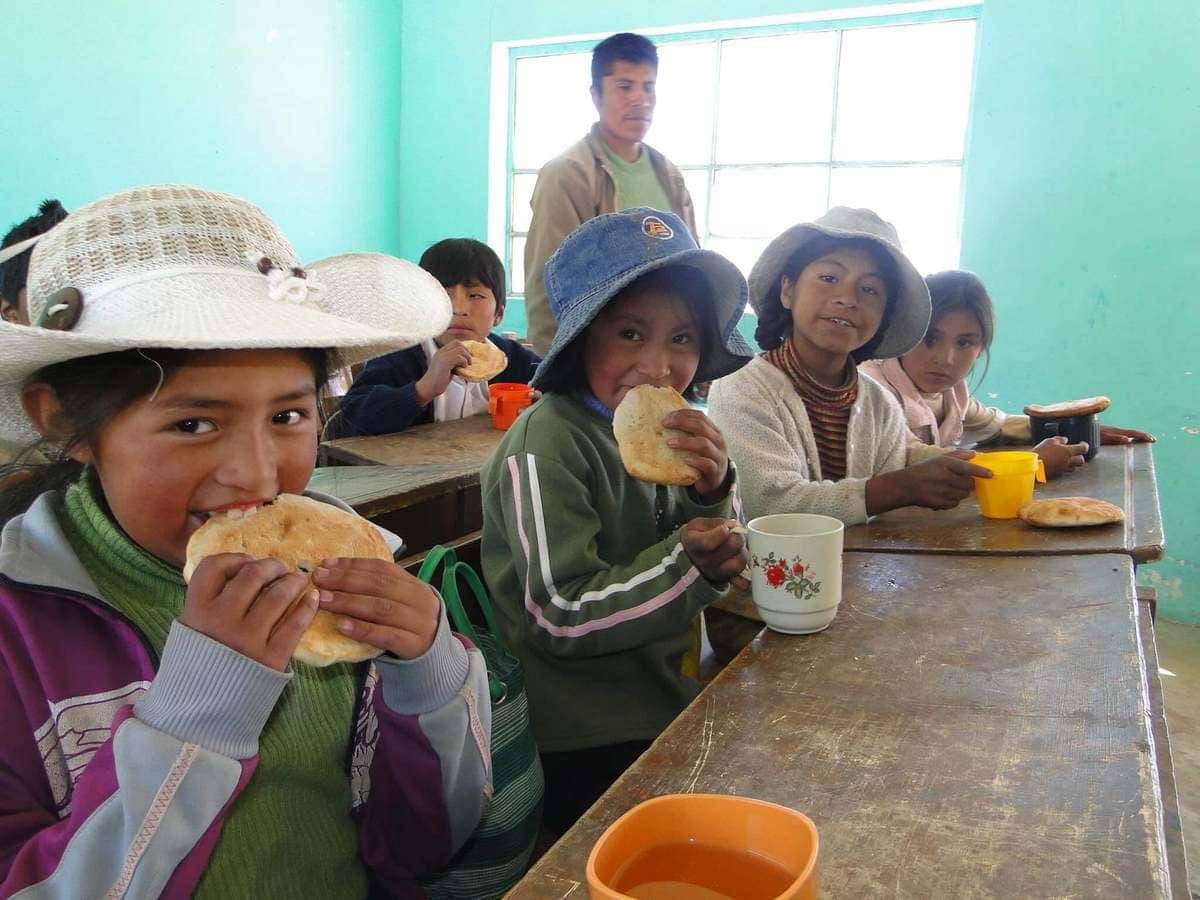 Unfortunately not everyone in the world is as blessed as we are. We associate many happy memories with food, but many kids don't even know where their next meal is coming from. As many of you know I work with the Truvia® brand throughout the year to bring you delicious recipes! Today I'm proud to tell you how they have joined the World Food Programme to establish the Sharing a Sweet Future campaign in Boliva.
Did you know that 68% of the population live in primarily rural areas and that 65% of rural households cannot afford the minimum caloric intake and nearly all have micronutrient deficiencies? An unbelievable 40% of the population cannot afford adequate food for a healthy life.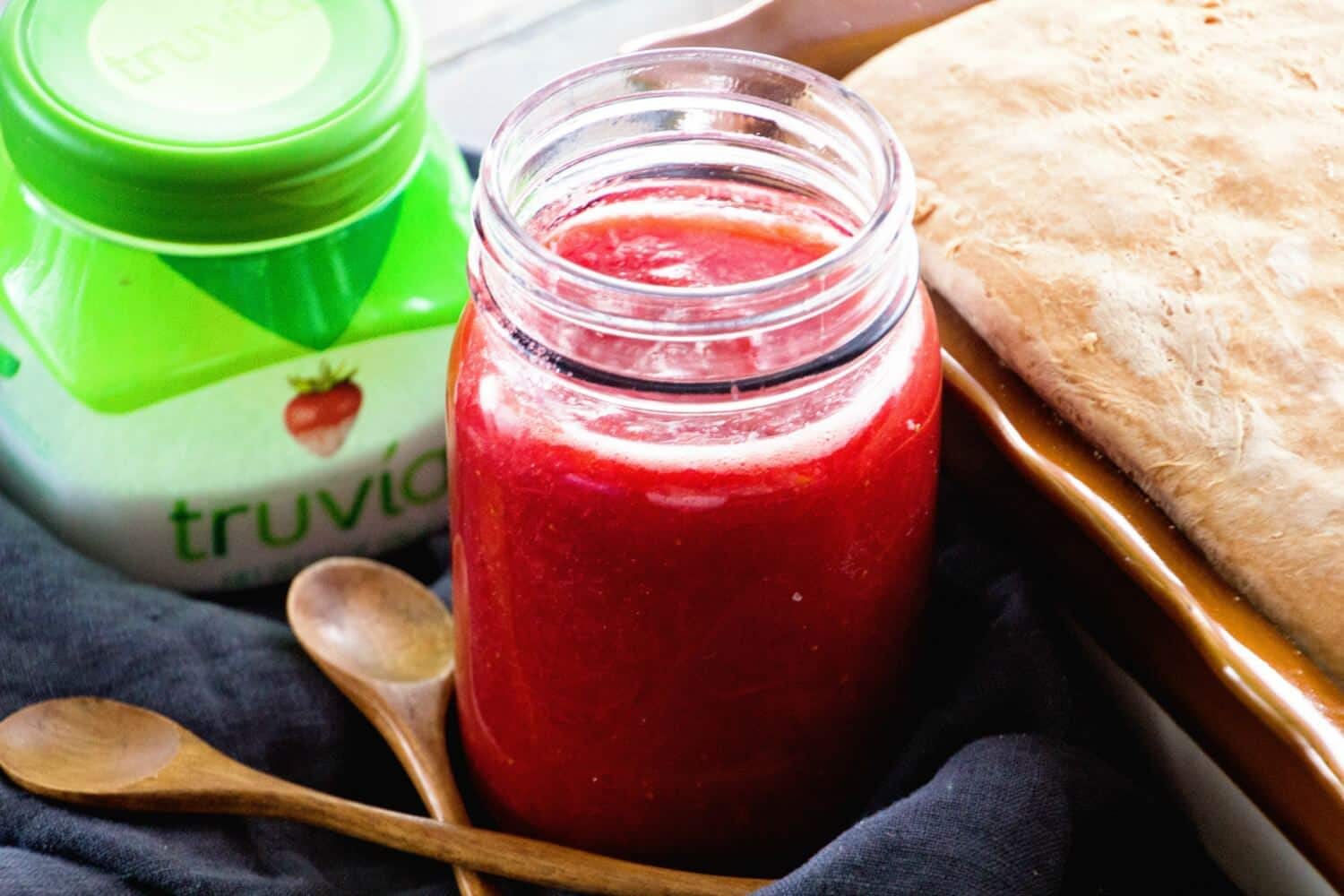 On World Food Day 2012, the Truvia® brand joined with the World Food Programme to launch its Sharing a Sweet Future campaign. Now in its third year, nearly $1 million in contributions from the Truvia brand has been used to help develop sustainable communities in Bolivia, a region of critical need with one of the highest rates of nutritional deficiencies in South America.
Through it's 3-year partnership the Truvia® brand has improved meals for over 67,000 Bolivian children, installed 258 energy efficient stoves, and supplied 130 electric metric tons of fortified vegetable oil to cook 2 schools meals per day!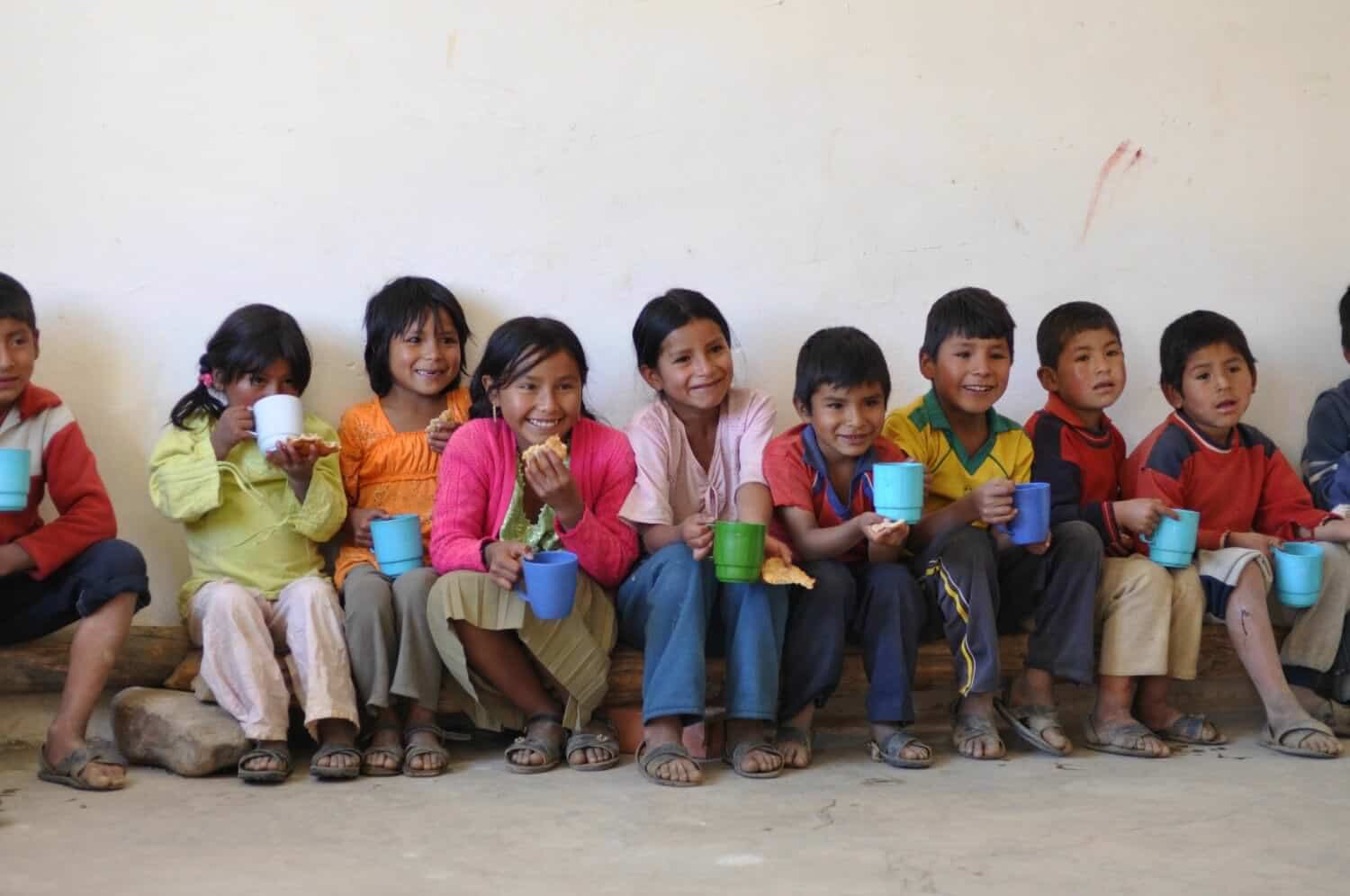 By providing these things in the "Sharing a Sweet Future" program the Truvia® brand has helped children combat nutritional deficiencies with the vegetable oil they provided that is fortified with the highest level of Vitamin A nutrients and micromanagement powders in school meal baskets.
A few amazing testimonials: 
"Truvia's support came at a time when we didn't have any resources, and were almost going to close this type of program." – Sergio Torres, Head of Programme, WFP Bolivia
"As [a] parent [I] am very satisfied that the children have a daily breakfast and lunch at the school. The products provided by WFP and the Municipality allow them to have a diversified diet." – Adolfo Brito, Father
"Nicolas  Flores attends the 5th grade in the Huapi School in the Municipality of Poroma. Among other things, he says that he and his sister and brother are continuing their studies thanks to the school feeding program, as only his mother is supporting them." – Ramiro Alvino, Field Monitor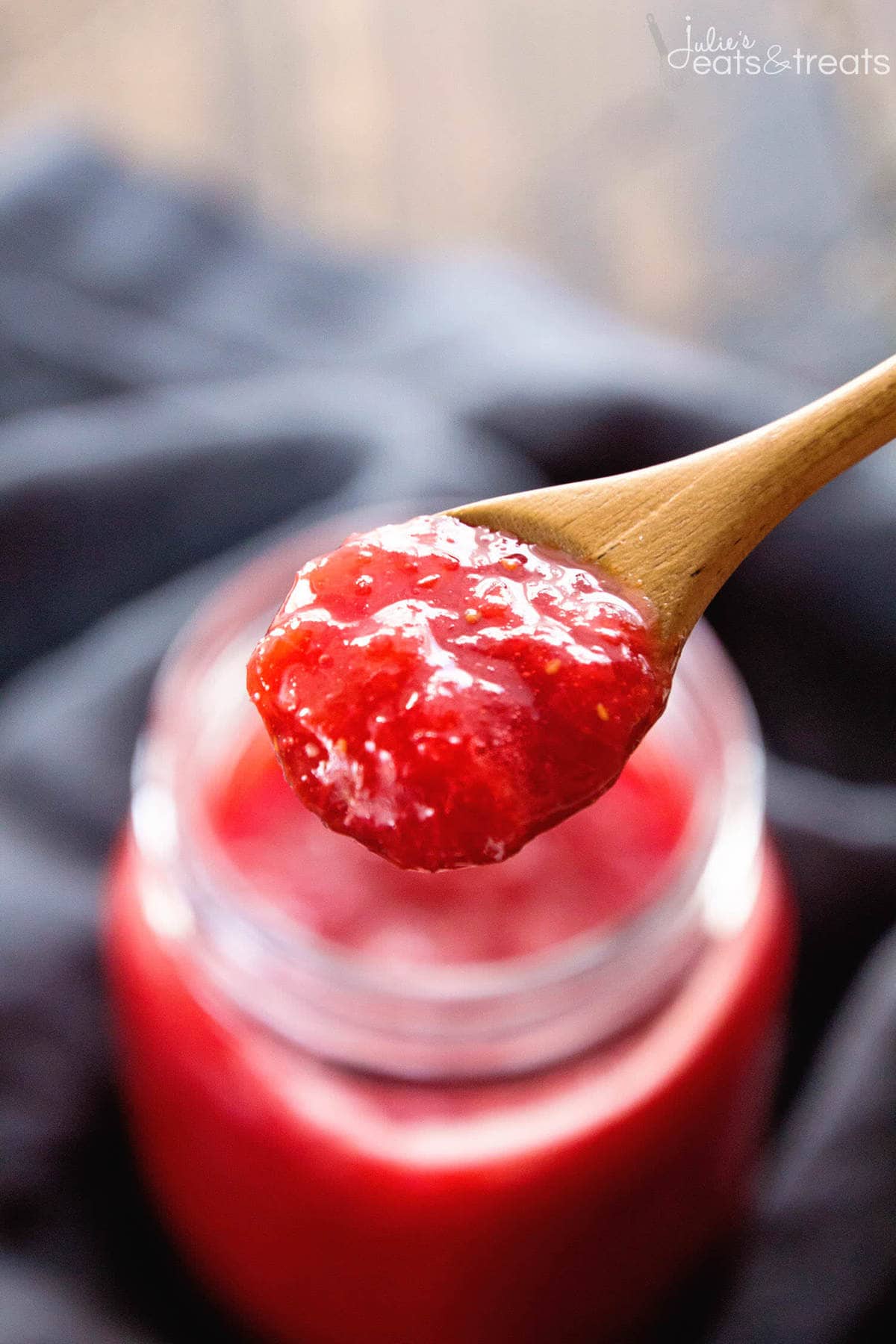 The "Sharing a Sweet Future" campaign is one element of the Truvia® brand's comprehensive corporate responsibility program. As the leading stevia brand, the company is committed to sourcing responsibly, stewarding natural resources and working to improve communities.

Find more out about this amazing partnership by visiting "Sharing a Sweet Future"!
As I said before I lightened this Strawberry Rhubarb Jam up by using  Truvia®. It's one of my favorite secret ingredients because it helps me reduce the calories in delicious recipes with out sacrificing the flavor. Truvia® sweetener is natural, great-tasting sweetness that was born from the leaves of the stevia plant. This Strawberry Rhubarb Jam is the perfect spring treat! My mouth is just watering thinking of it!
*This post was compensated by Truvia. All opinions are my own as always. 
Connect with Truvia!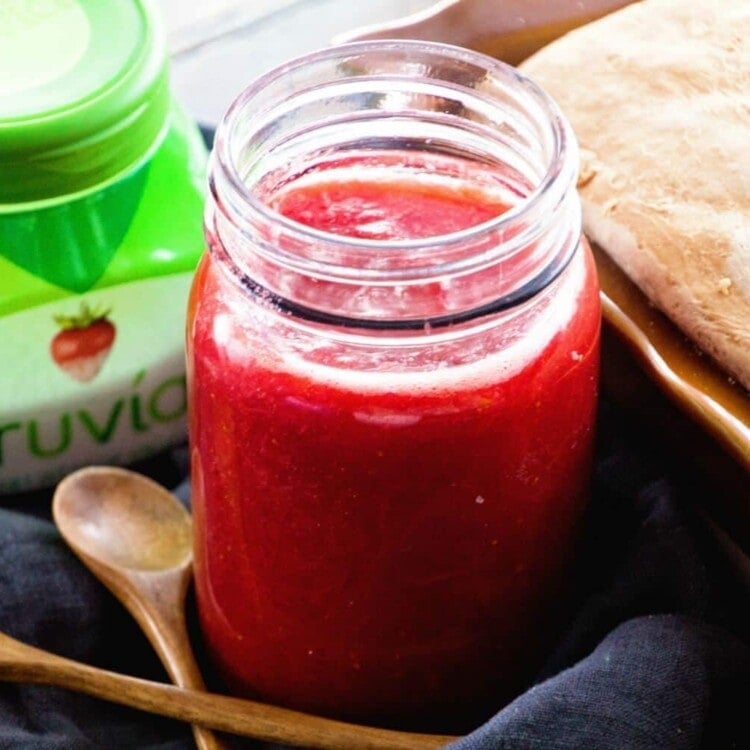 Easy Strawberry Rhubarb Jam
This Strawberry Rhubarb Jam is so Quick and Delicious that Anyone Can Make It! Plus it's Lightened Up!
Ingredients
2

c.

hulled and chopped strawberries

2

c.

chopped rhubarb

1/2

c.

Truvía® Natural Sweetener
Instructions
Stir over medium low heat until

Truvía® Natural Sweetener

is dissolved. Bring mixture to a rolling boil over medium-high heat. Stir frequently, continuing to boil, until jam is thickened and bubbles completely cover surface. This will take about 10 minutes.

If you prefer to have the strawberries and rhubarb mashed use

Immersion blender

to puree mixture.

Transfer jam into seal-able container, seal and refrigerate for 7 days or freeze.
Nutrition Information
Calories:
29
kcal
(1%)
,
Carbohydrates:
7
g
(2%)
,
Sodium:
1
mg
,
Potassium:
86
mg
(2%)
,
Sugar:
6
g
(7%)
,
Vitamin A:
20
IU
,
Vitamin C:
13.2
mg
(16%)
,
Calcium:
20
mg
(2%)
,
Iron:
0.1
mg
(1%)