Amazing Jello Salad Recipes!
A collection of our favorite Jello Salad recipes! Everything from crowd favorites like strawberry pretzel salad, cottage cheese jello salad and more. These salad recipes are a bit retro, might better be served on a dessert table and they wiggle and jiggle, but are always a hit!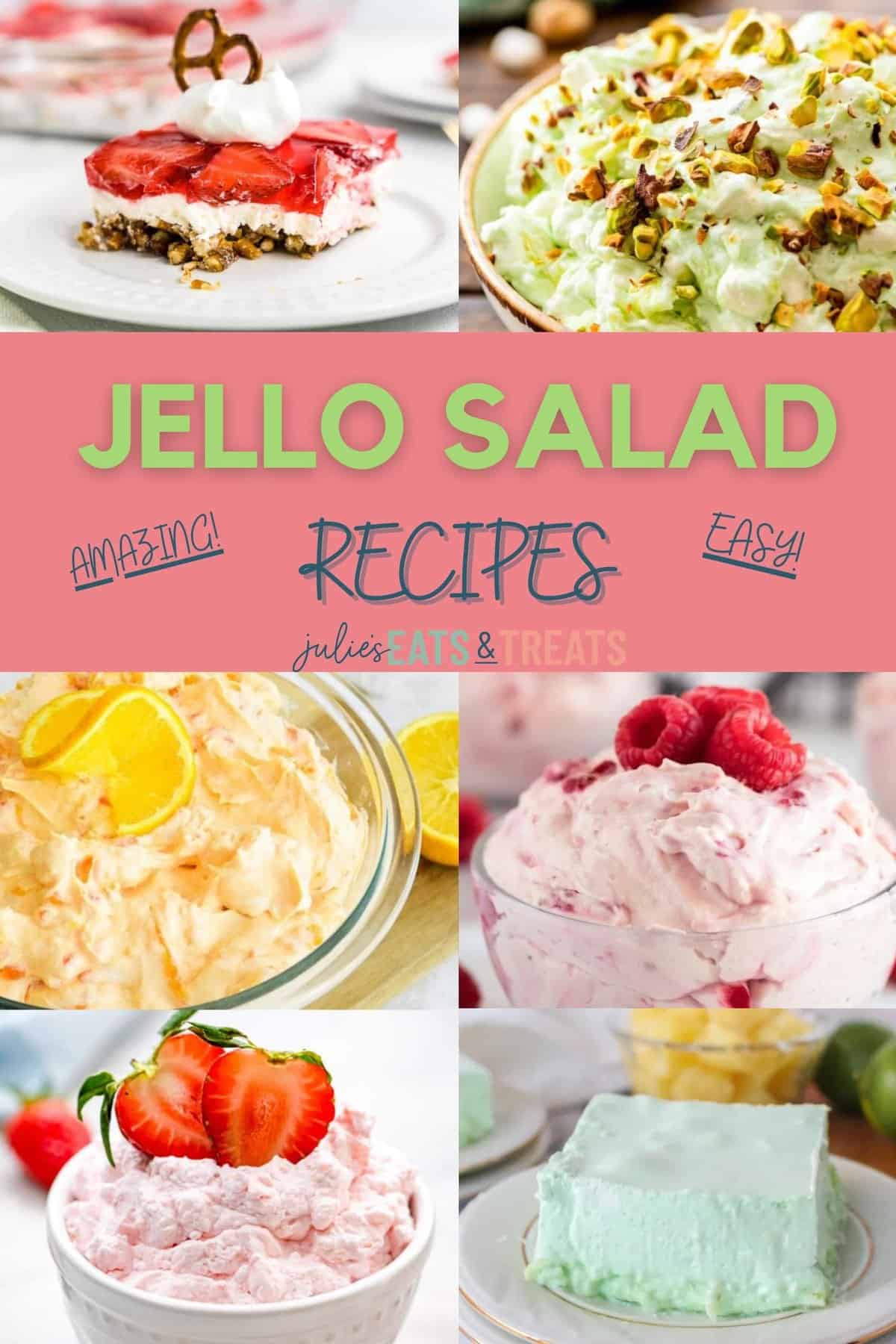 Jello salad is one of those classic dishes that can be made in so many different ways! It can be overwhelming to find the perfect recipe, so I've rounded up all of my tried and true Jello salad recipes. We've got salty sweet desserts, old fashioned jello salad recipes, and jello salad with fruit.
If you want creamy and rich, there's a recipe for you! If you'd rather something light and fruity, a jello salad is good for that too. Throw together these fun and easy desserts for any party or gathering. Make pink salads for Valentine's Day, and there are cranberry recipes perfect for your Thanksgiving dinner.
Choose your favorites from this list and give 'em a whirl! There's plenty of jiggly Jello fun to go around.
This is one of those old fashioned jello salad recipes that is a guaranteed crowd-pleaser. It'll have everyone scooping up seconds with smiles on their faces!
Cottage Cheese Jello Salad
Light, fluffy Cottage Cheese Jello Salad is a mixture of crushed pineapple, cottage cheese, strawberry Jell-O and Cool Whip.
Click for Recipe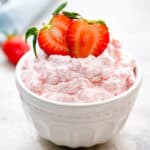 A Sweet 'n Salty Symphony in Every Bite 🍓🥨 This is one of those jello salad recipes with fruit that everyone has to try!
Strawberry Pretzel Jello Salad
This traditional Strawberry Pretzel Salad is always a hit at any gathering! The recipe has a pretzel crust, cream cheese filling and is topped with a strawberry Jell-O layer!
Click for Recipe

Light and fluffy whipped cream combined with strawberry jello, vanilla pudding and tapioca pudding is definitely a crowd favorite. This easy recipe is to-die-for!
Strawberry Tapioca Salad Recipe
Strawberry Tapioca Salad is a light fluffy dessert salad with strawberry jello and tapioca.
Click for Recipe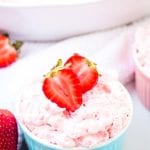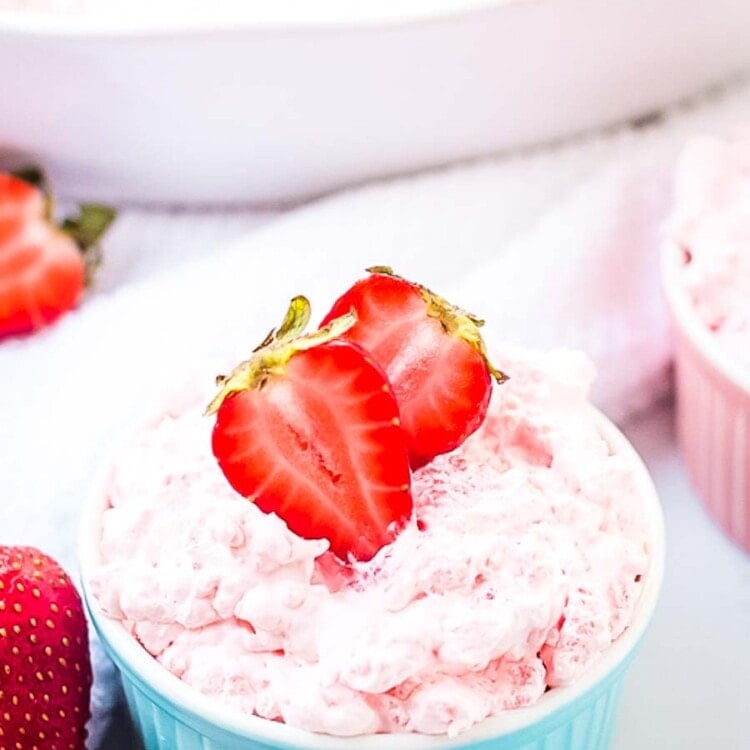 A Burst of Freshness in Every Layer 🍓
Layered Strawberry Salad
Layered Strawberry Salad ~ Light and fluffy layers of Strawberry Jell-O! Always a crowd pleaser!
Click for Recipe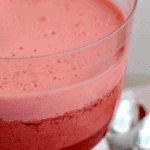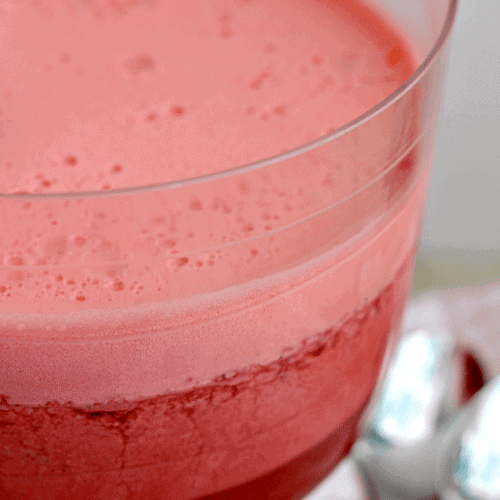 This zesty mandarin orange jello salad has the dreamy taste of orange dreamsicles.🍊🍦 Another one of those old fashioned jello salad recipes that everyone should try!
Mandarin Orange Jello Salad
Mandarin Orange Jello Salad tastes like an orange Dreamsicle ice cream treat. Bright citrus flavor with a creamy, mousse-like texture, it's a sweet addition to any meal.  
Click for Recipe

A Berrylicious bliss with just a hint of vanilla! This lovely little treat is perfect for Valentine's Day and any "just because" moment.
Raspberry Vanilla Jello Salad
Raspberry Vanilla Jello Salad is one of the easiest jello recipes you will ever make and it is perfect as a side dish or a dessert. This recipe only requires 4 ingredients and 5 minutes to make and then it is immediately ready to serve!
Click for Recipe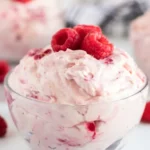 A Nostalgic Delight from Yesteryears 🍋✨🕰️ This old fashioned Jello salad recipe is truly a blast from the past!
Vintage Lime Jello Salad
You will love this refreshing Lime Jello Salad. With only 5 ingredients (and water) it is so easy to make to serve a crowd.
Click for Recipe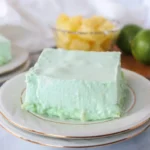 Watergate salad is a classic fluff salad recipe that's a hit at any holiday or party! So add this to your list of must try Jello salad recipes.
Watergate Salad
It is a quick and easy fluff salad recipe that only has five ingredients and takes five minutes to whip up!
Click for Recipe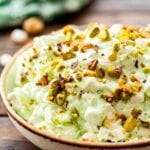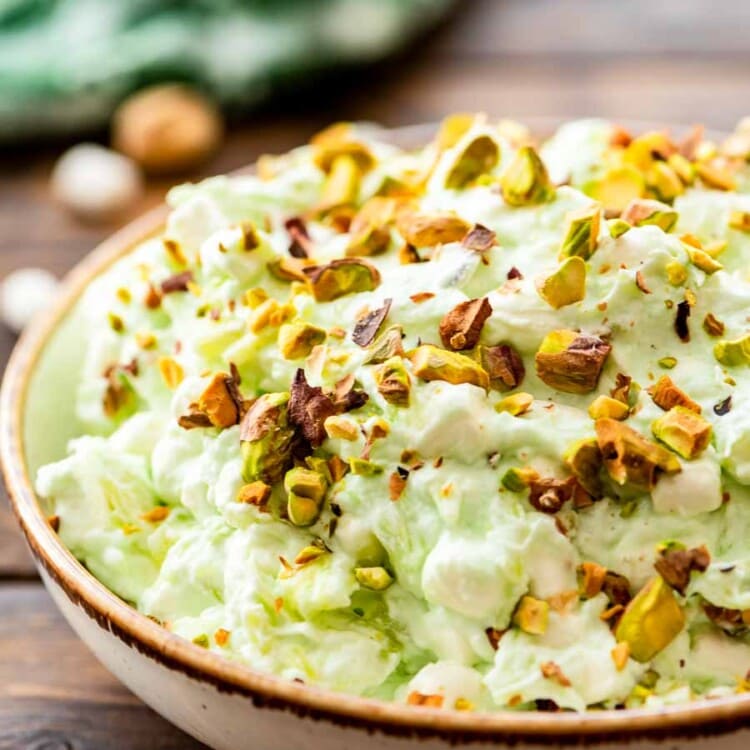 Once you start making this easy salad, your friends and family will ask for it again and again. It is one of those dishes that just makes it feel like the holidays when you see it on the table. Check out cranberry Jello salad!
Cranberry Jello Salad Recipe
This congealed salad is the perfect blend of sweet and tart and super easy. We love to make it for Thanksgiving and Christmas for a quick and easy side dish. It is the perfect compliment for turkey and stuffing.
Click for Recipe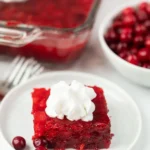 Amazing as a salad or dessert, this incredible Cherry Jell-O Pretzel Salad recipe is the ultimate side dish for any cookout, potluck or backyard barbecue. And it's so easy to make too!
Cherry Jello Pretzel Salad
If you love salty-sweet foods, then you're definitely in for a treat with this amazing pretzel salad recipe! Many call it a salad, as it is made with Jell-o, but it is certainly sweet enough to be considered a dessert.  
Click for Recipe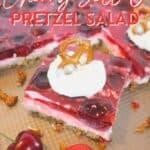 I am happy to report that these delightful gelatin salads are making a comeback. As people look for lighter desserts to round out their dinners, they reach for Jello salad recipes like these. Try this jello salad with fruit and see what all the hype is about!
Cranberry Raspberry Jello Salad
Cranberry Raspberry Jello Salad is the perfect light and fruity dessert after a heavy meal. It will satisfy your sweet tooth without weighing you down.
Click for Recipe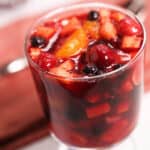 This is a layered dessert that requires some setting time. So, it's best to make this the day before you plan to serve it. A great way to get dessert out of the way ahead of time!
Jello Salad
This is a dessert OR sweet side dish in three layers: pretzel crust, cream cheese center, and a strawberry-cranberry Jello top.
Click for Recipe

Whether you're headed to a pot luck, taking something to a work party, or you just want to end your family night with a tasty treat, this easy recipe is just what you need.
5 Minute Strawberry Jello Salad Recipe
Our 5 Minute Strawberry Jello Salad is a classic dessert–and so easy to whip up.
Click for Recipe