There's nothing like plump, juicy strawberries bursting with flavor! Strawberry desserts, drinks, salads and more are always a hit because there's rarely a person that doesn't love the flavor of strawberry. We have recipes using fresh, jam and more so you can enjoy these all year long.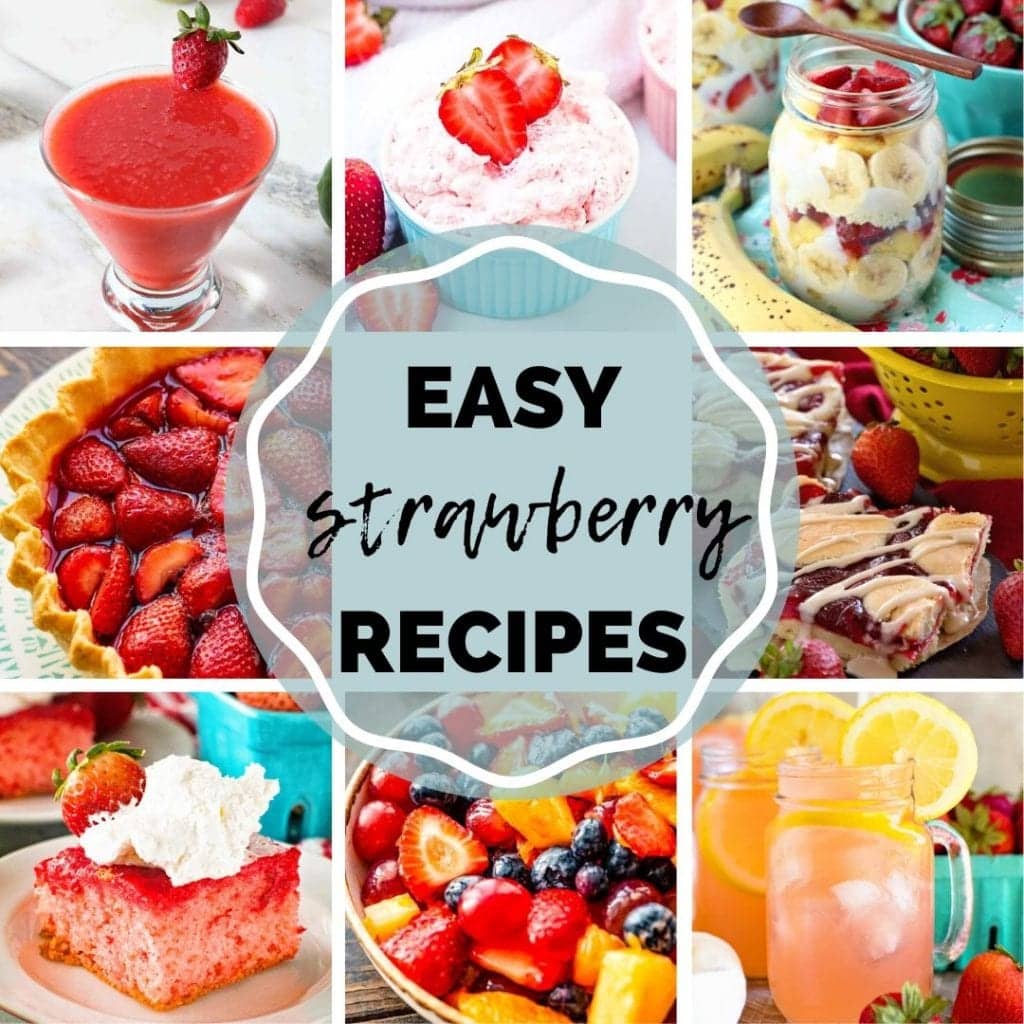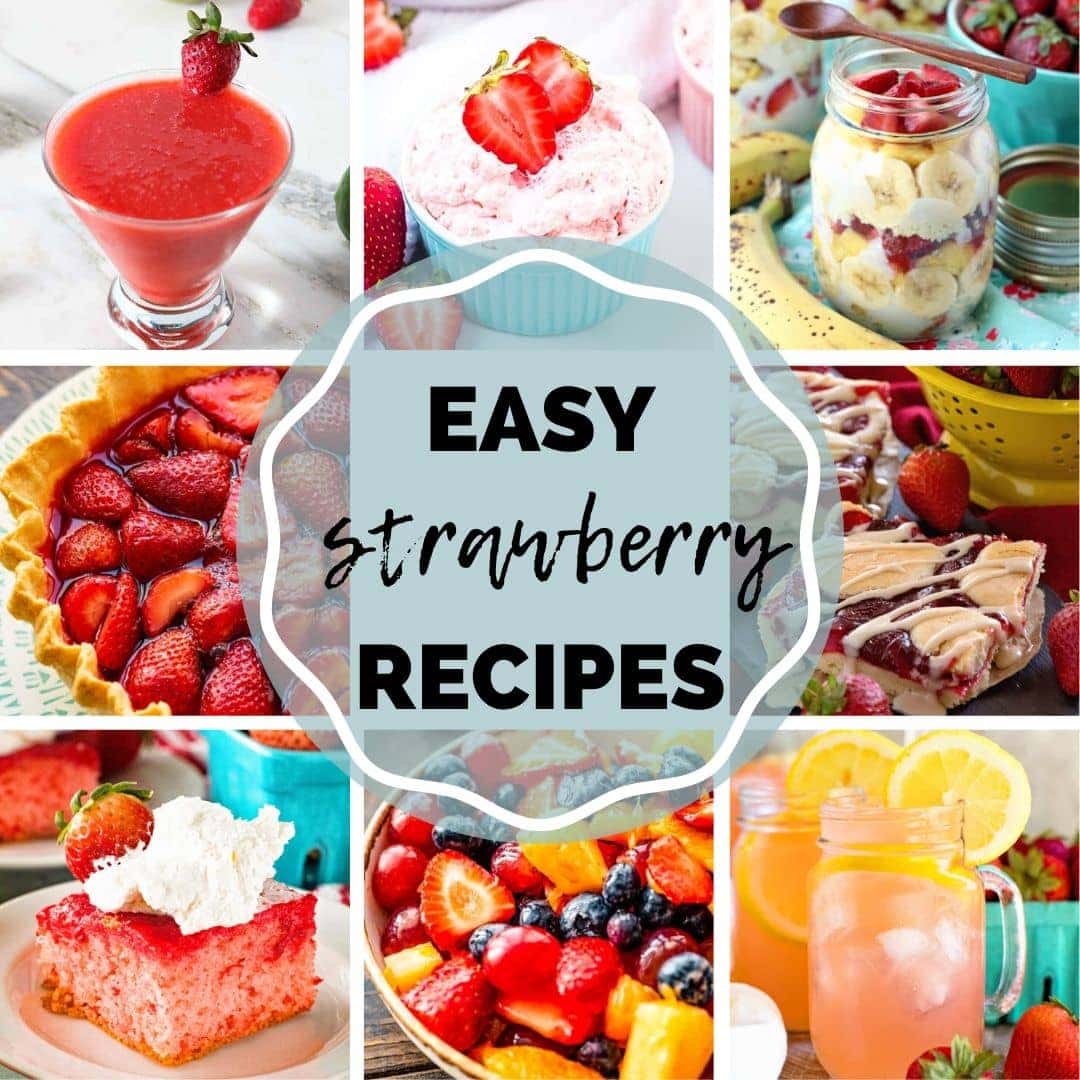 Easy Strawberry Recipes to Make!
If you love strawberry flavored treats you have come to the right place! No matter if it's desserts, drinks, side dish or salads we have found our favorites for you.
These Strawberry Recipes use fresh and frozen strawberries plus jams so you can make them any time of the year. Even if you are crazing something strawberry flavored in the dead of winter you can satisfy your urge!
If you click on the headings below like Breakfast, Salads & Sides, Drinks, etc. it will bring you directly to that category. 
Strawberry Breakfast Recipes
Wake up to a delicious breakfast bursting with strawberry flavor! There's no better way to greet the morning!
Strawberry Salads & Sides
Strawberries have so much flavor that they are perfect for sneaking into your salads and sides. That burst of flavor makes the recipe!
Strawberry Drinks
Quick and easy cocktails and mocktails featuring strawberries! We even have a two-ingredient cocktail perfect for parties.
Strawberry Desserts & Pies
There's nothing like a sweet ending to finish off a meal. Strawberries make desserts and pies light and refreshing!