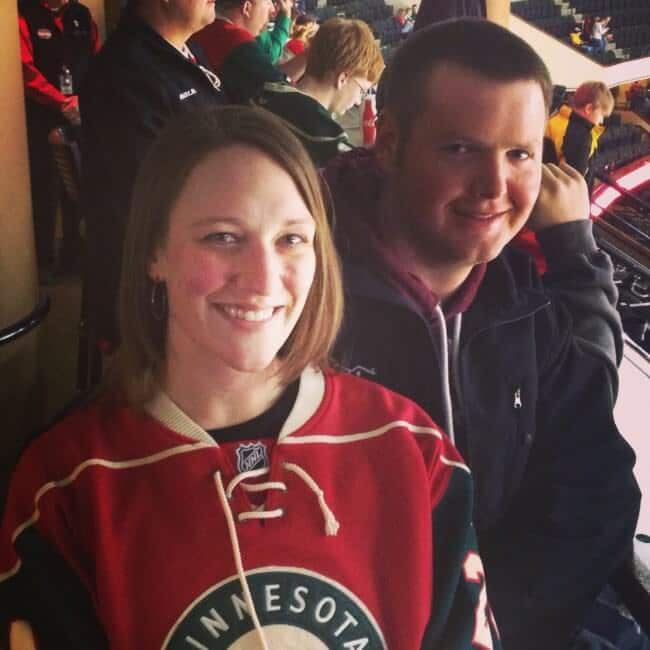 The bathrooms are coming together this week! I went in last week to pick out linoleum for the two upstairs bathroom. After picking it out I asked when it could be installed. I about fell over when he asked if Monday was OK. You bet! That of course made a long night on Friday for the hubs as he had to finish laying the sub flooring down so it was after 1 am when he got home. He did get to take Saturday off to hang with Miss K and then go to the Wild Game that night!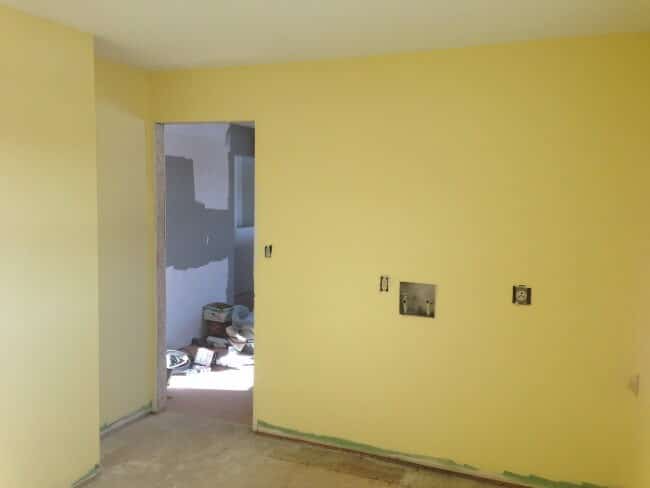 Friday I was lucky enough to have the day off so I painted the laundry room. What a day off huh? I picked a bright cheery yellow in hopes of me getting "excited" to do laundry! I thought it'd look sharp with the white cabinets and trim that will be going in there.
Monday night after the flooring was laid in the bathroom the hubs went to town. He installed both vanities in the bathrooms and the linen closet that goes in the main bathroom along with some of the light fixtures. I feel like our home is starting to actually feel like a "home". On Sunday we stopped out and I walked in for the first time and thought "Ahhhh this might actually be ok".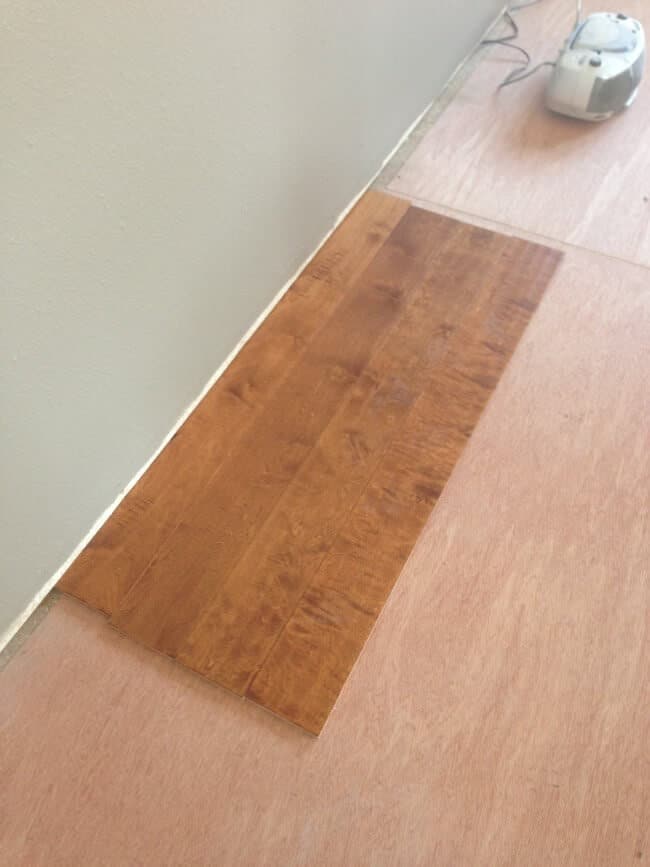 This is a few boards of our hardwood that also came in. It's in the house "acclimating" so we can start laying it!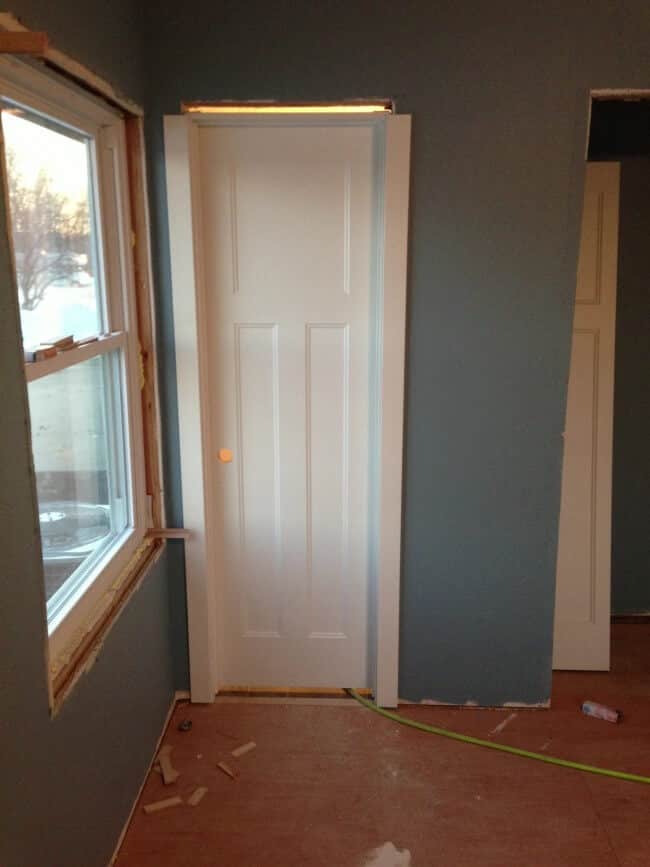 We also officially have an interior door in! And yes, that trim piece is on now, but I was leaving and I wanted a picture before the hubs got it on.
Next week on to the trim and hardwood flooring I hope!
List – Updated
1. Gut Upstairs
2. Side entire house (Siding off, Tyvek On!)
3. Trim out house (ORDERED! ARRIVED!)
4. Jack up floor or ceiling
5. Fix Bathtubs
6. Frame windows and patio doors
5. Sheet rock in kitchen
6.Mud & Tape Upstairs
7. Paint, Paint, & Paint (3 Bedrooms, Office, Master Bath, Living Room, Dining Room, Kitchen Done, Laundry Room, Main Bathroom!)
8. Re-do wiring in kitchen
9. Install new windows
10. Install Kitchen Cabinets (ORDERED!)
11. Install Flooring (Bathrooms done!)
12. Install Appliances (ORDERED!)
13. Install Vanities, toilets etc. in bathroom (Vanities, Linen Cabinets Installed!)