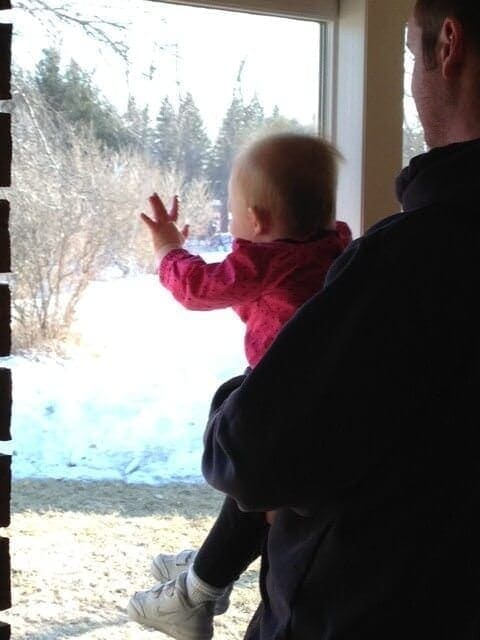 Miss K, we found out, has a weird fascination with our patio door. If we simply stand with her or let her stand in front of it she will giggle, slap her hands against and just be as happy as can be looking outside. I see many finger prints in my future. I will love everyone of them. Pretty soon, such simple things in life will not be so entertaining!
This week the hubs was busy trimming out the house getting ready to install the hardwood. He hopes to start that this weekend. I really hope that next week I can have pictures of that!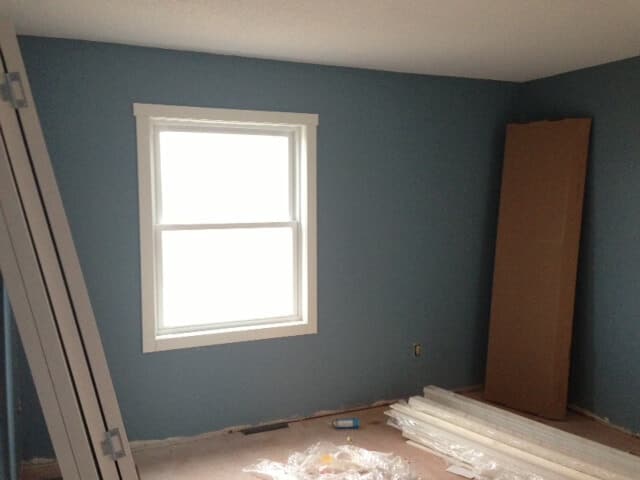 Master Bedroom with Trim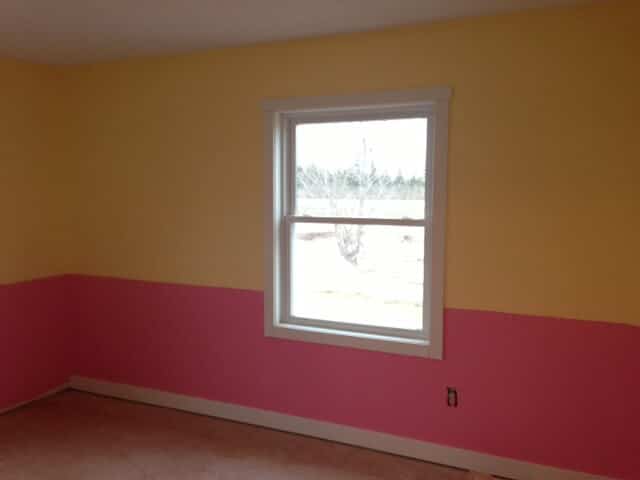 Kinzee's big girl room with trim. There will be a chair rail going up between the pink and yellow.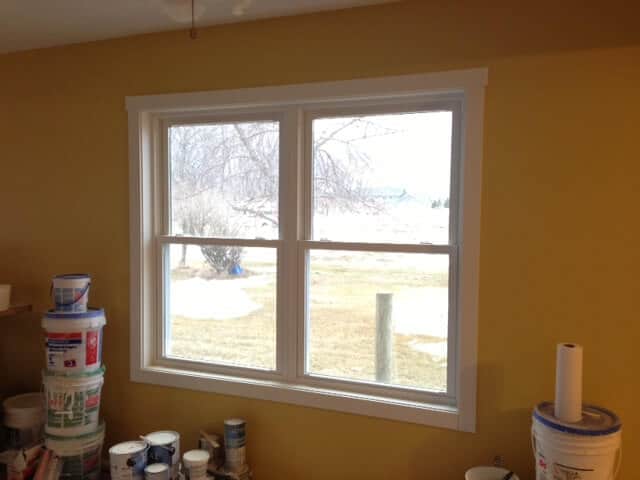 Dining Room Window. I'm SO excited for this natural light!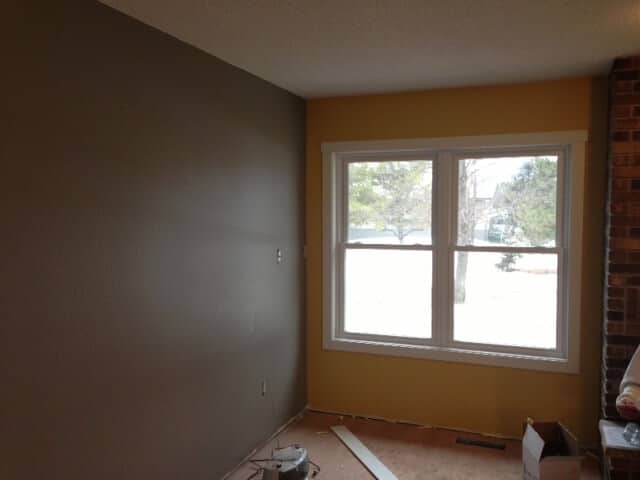 Living room window with trim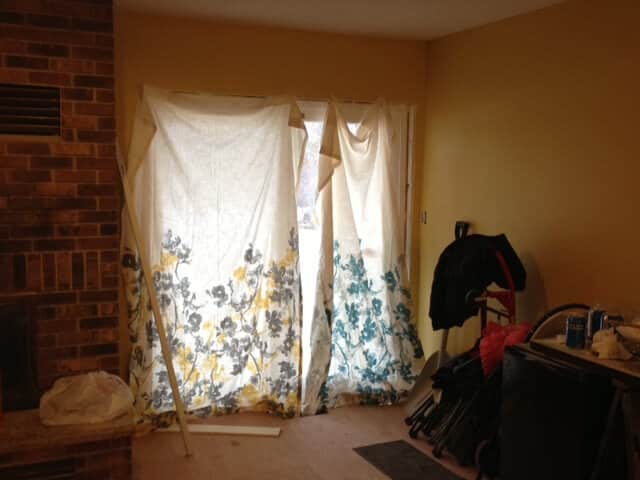 And the big decision on which curtains to get! I'm doing that teal/aqua color for accents in the living area and I think it would bring it together nicely with the curtains having this color also, but the yellow/gray combo would be way more safe. Safe is what I usually lean towards.
What color would you get?