We bought a house…and then we demoed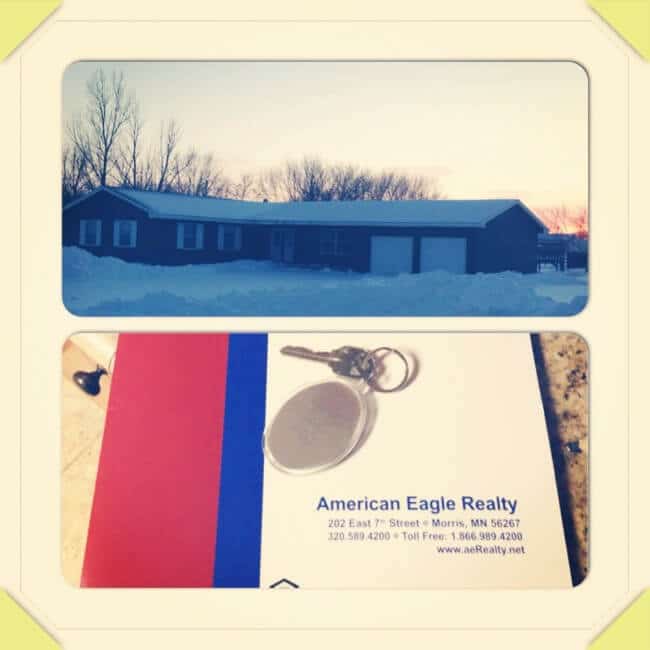 Well hello everyone! I bet you thought you were tuning into another recipe today didn't you? Well I'm going to have a little sawdust in my sprinkles on the blog for a while. We bought a house! And then we demoed that house!
That's right. We signed the purchase agreement on Friday and wired the money but before the ink was even dry we started demo on it. And then I thought frequently, "What was I thinking?"
The story goes like this… We've been eying this house for over a year as it was on the market. Unfortunately we knew from just looking at the pictures online it needs a LOT of work plus the price was to high to do this work. So I just kept gazing, drooling and dreaming over it. It had the perfect floor plan, well as perfect as you can get without designing it yourself. I mean it doesn't have a walk in closet which would have been AWESOME as all you ladies out there know! Plus it was only about a mile out of town with a little over an acre of land. A happy medium for me and the hubby. We both grew up on the farm, but I like being close to town, he wants to be where no one will bug him.
Then the property went into foreclosure well that takes a while so we had a kid in the meantime and kept dreaming. Magically all the stars aligned and we ended up getting a fairly good deal on the house, good enough to re-do it and here we are today! So if you are looking for recipes I'll be posting those still but I plan on doing house updates and DIY posts probably on Wednesdays. If you have any ideas please share! So here we go…..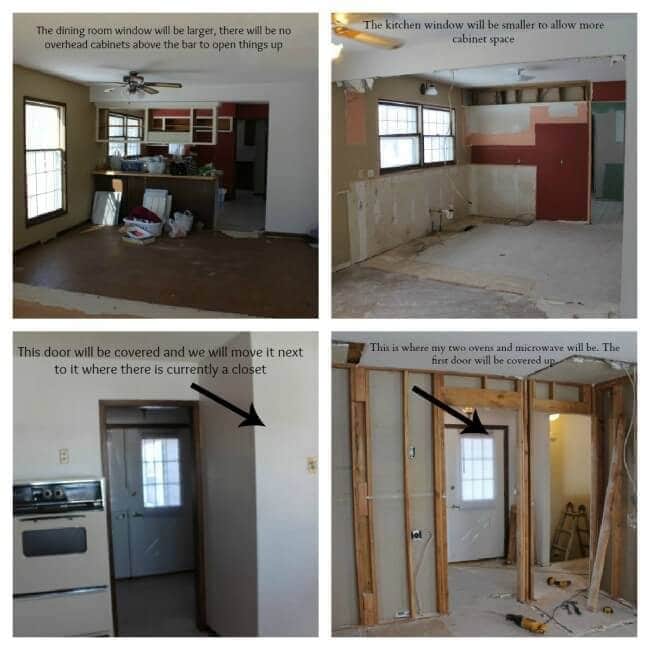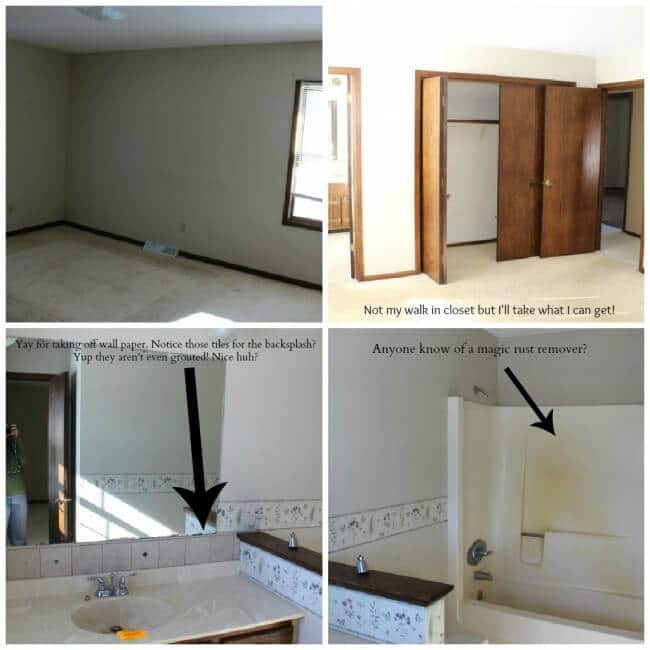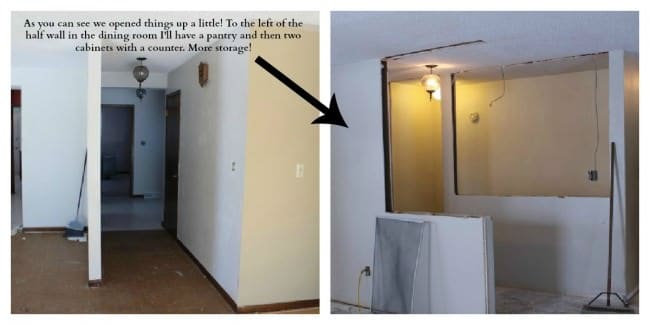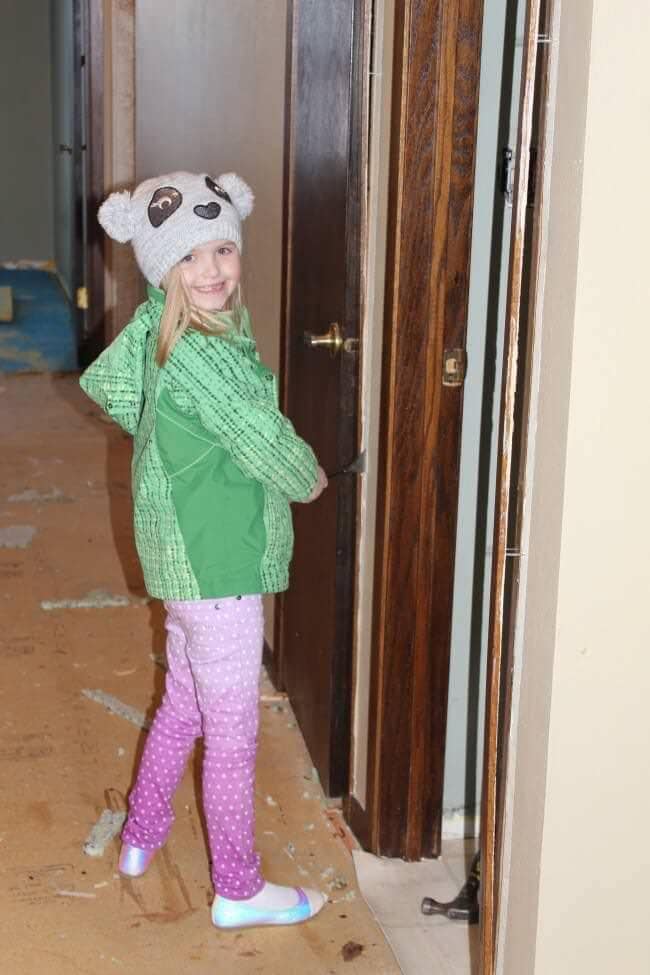 I couldn't resist showing off my niece that was helping! A crowbar and dressed to the 9's. That's my kind of demo girl!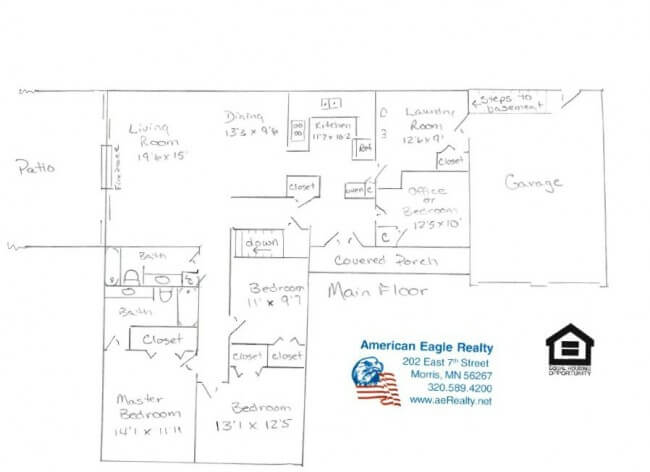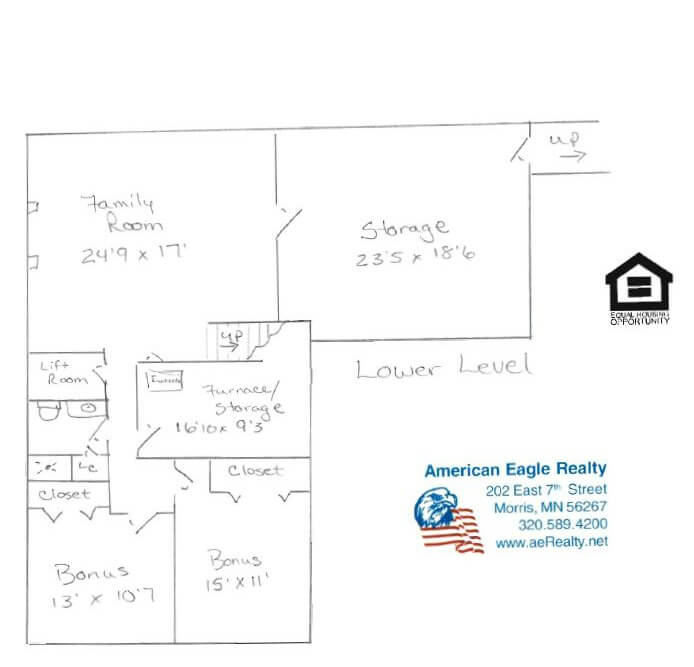 And our floor plan. So much space. I love it. It's almost double the size of our current house. Yes I live in a cracker box! Plus did you see that HUGE storage room in the basement? Yes I'm in love with it. I was out working on the house last night and I got to see the sun set over the field. I have missed that sight so much since being boxed in the middle of town. Sometimes you just can't beat the country.
 Make sure you don't miss any of the fun stuff Julie's Eats & Treats is up too!
FACEBOOK | PINTEREST | TWITTER | INSTAGRAM | RSS