Ham and Green Bean Casserole
Ham and Green Bean Casserole Recipe ~ Your Favorite Green Bean Casserole Recipe Made Into a Main Dish! This Easy Dinner Recipe is Perfect for Busy Weeknights!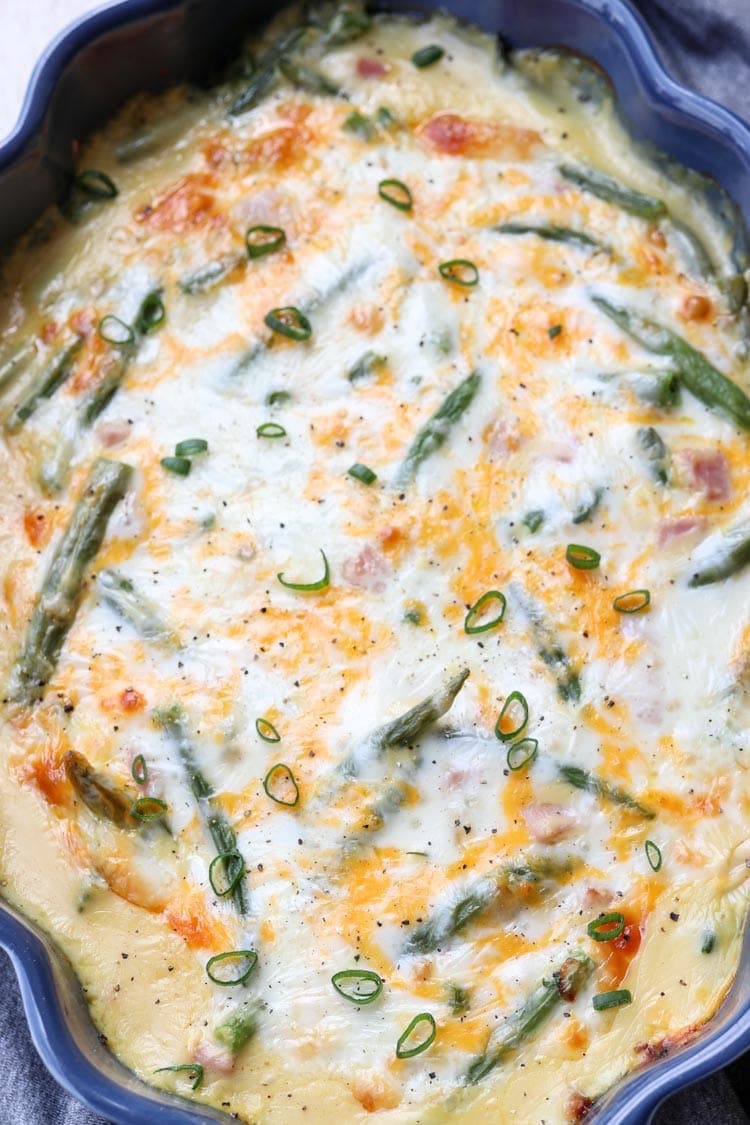 Anyone else have green beans coming out of their ears. My garden sure figured out how to produce them this year that's for sure! I've made Green Beans, Chicken & Potatoes, The BEST Green Bean Casserole, and Sheet Pan Meatloaf and Green Beans which I still need to post! Time to for a change so I changed your favorite Green Bean Casserole Recipe into Ham and Green Bean Casserole Recipe, which will be your new favorite main dish!
I know many people like to blanch the green beans. To blanch the green beans, you add them to a sauce pan with boiling water and cook them 3-5 minutes (depending on the size of the green beans). Then, remove the green beans from the boiling water and add them to a bowl of iced water (that stops the greens beans from cooking). I don't know about you, but that sounds like a lot of work to me, so we skip this part. Instead just throw the green beans into a saucepan. Completely cover them with cold water. Place the saucepan onto a stovetop and on medium/high heat, cook them for 15-20 minutes or until desired tenderness has been reached. So much simpler that way, or so I believe, but what do I know. You can do them either way, but just saying, my way is better.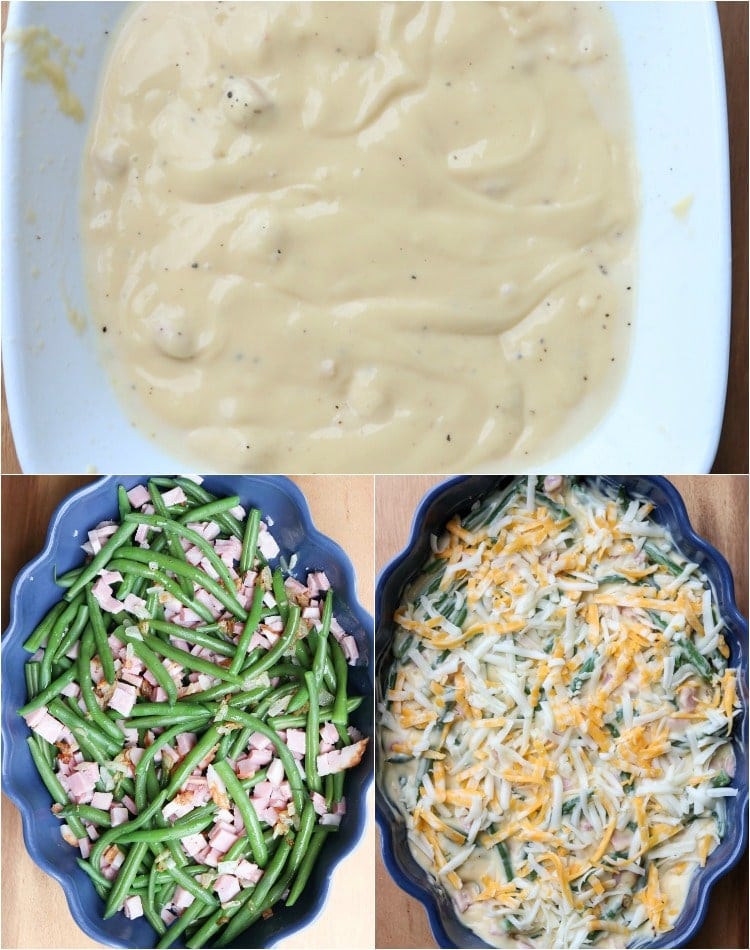 You will be shocked to know I only started eating green beans a few years ago. Do let me explain. Growing up in a Ukrainian household, we enjoyed typical Ukrainian foods (food like braised potatoes, soup, and this classic salad). There were some vegetables I never even knew existed until after I got married and started cooking for my own family. So some of those foods were like broccoli, cauliflower, asparagus and good old green beans (that's just to name a few).
I sit here and think about that now and it's almost crazy. But those were just some vegetables we didn't have in Ukraine (we lived in a small village and didn't have access to city life and we didn't grow those kinds of vegetables in the village). Since my mom never grew them, she had no idea what they even were. After we got married and would bring different dishes to a family gathering and she would try them. Only then would she be introduced to foods like green bean casserole or salad with cauliflower or asparagus with salmon. Kind of mind blowing to think that but it is what it is.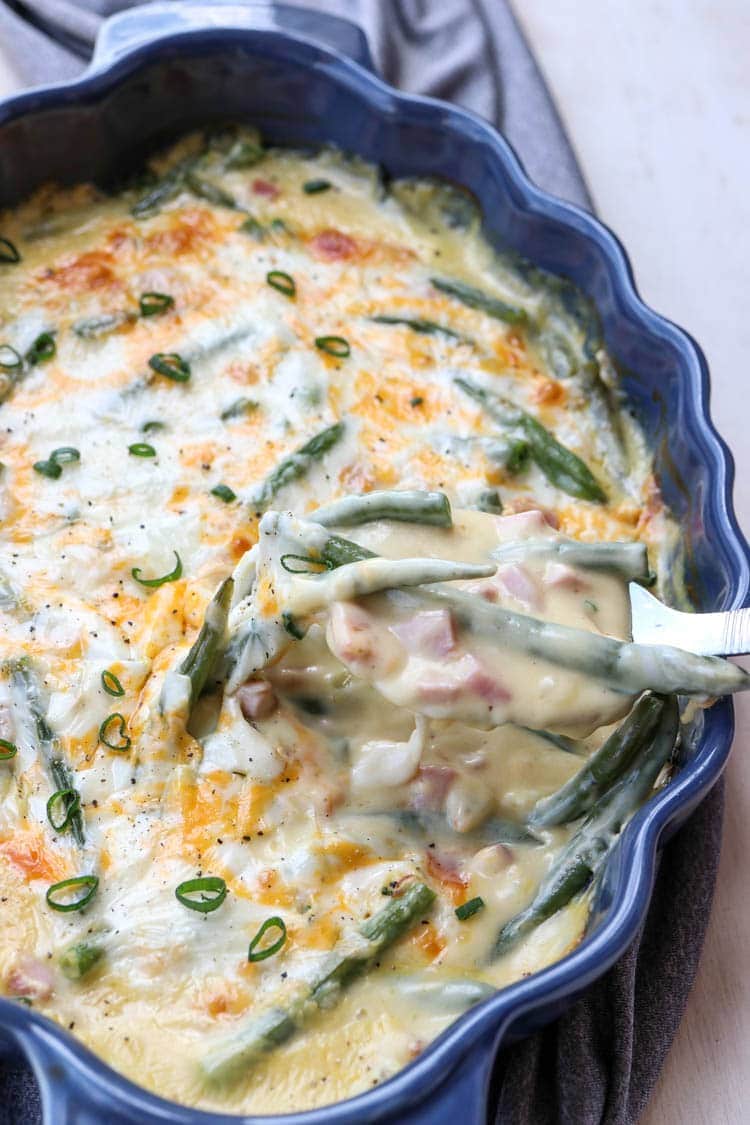 This is a great way to use leftover ham you may have. You can also add sauteed mushrooms to this Ham and Green Bean Casserole if you enjoy mushrooms. Of course, there is also the option of fried French onion that is a great addition to green bean casseroles.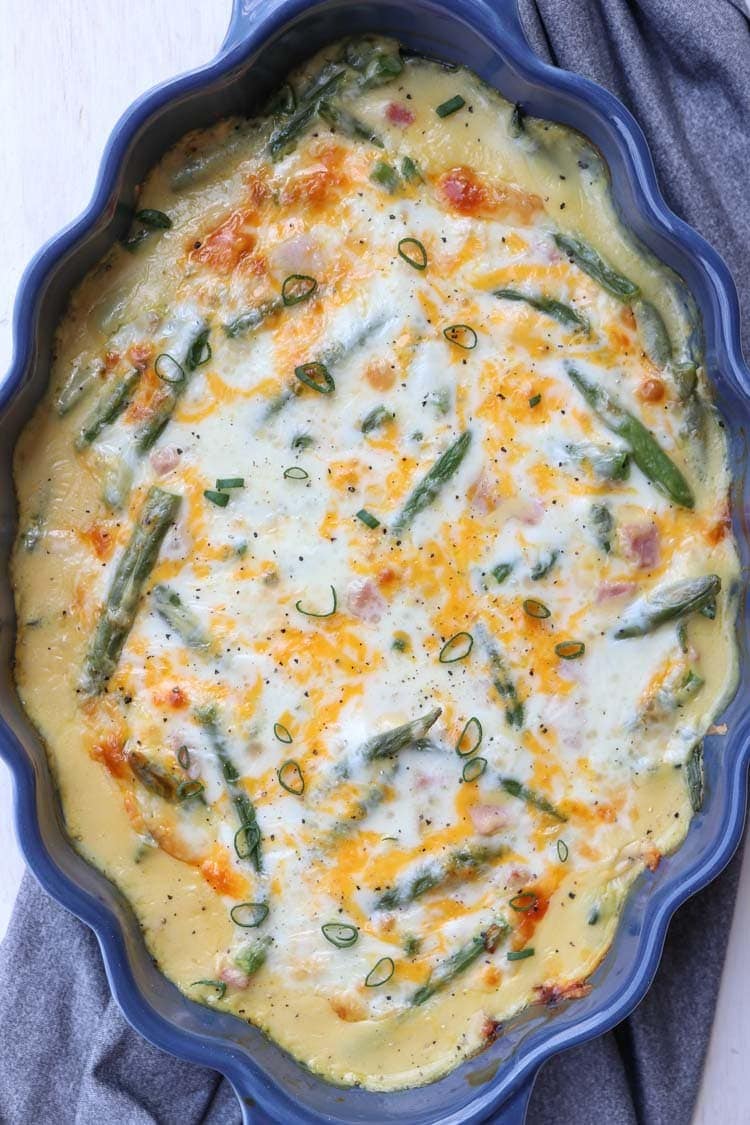 Green Bean Casserole with Ham Tips!
*If you want your Ham and Green Bean Casserole to have more of a creamy taste to it and less green beans, use one pound of fresh green beans. If you want to have more green beans and just a hint of the cream, then 1 ½ pounds of green beans may be used. Same with the cheese. Add more than the one cup of shredded cheese if you are a cheese lover. Those that really love cheese, add some shredded cheese to your mixture as well as to the top of the casserole. You'll be sure to have cheese in every bite. Yes!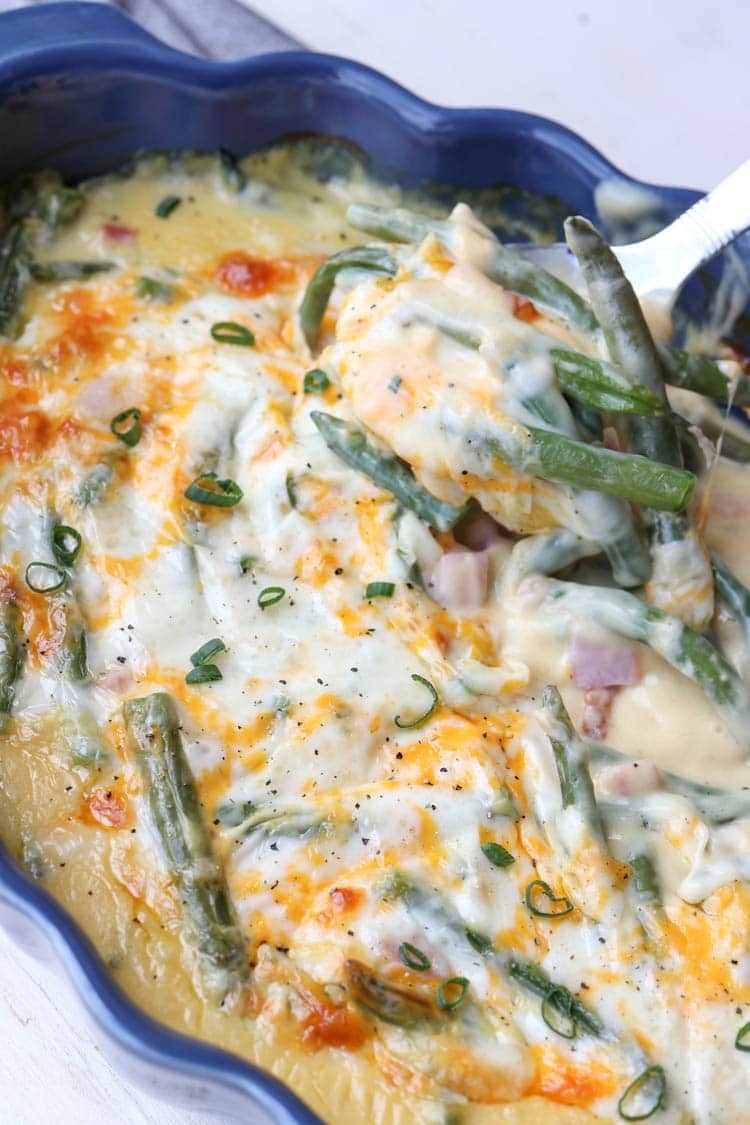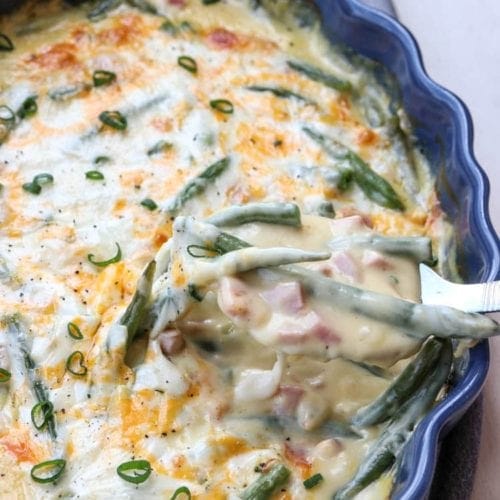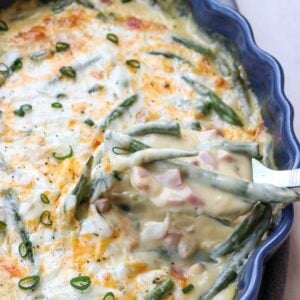 Ham and Green Bean Casserole
Your Favorite Green Bean Casserole Recipe Made Into a Main Dish! This Easy Dinner Recipe is Perfect for Busy Weeknights!asserole Recipe ~ Dish! This Easy Dinner Recipe is Perfect for Busy Weeknights!

Ingredients
1

– 1 1/2 pounds fresh green beans

1/2

lb

ham

chopped

1

22 oz can cream of chicken soup

1/3

cup

water

1/4

cup

sour cream

1/4

tsp

paprika

1/8

tsp

pepper

1/4

tsp

salt

1

cup

shredded cheese

1

small onion

chopped

2

Tbsp

butter
Instructions
Cook green beans. Drain and add to baking dish.

Saute onions in butter. Add to baking dish.

Add ham to baking dish and mix everything.

Combine cream of chicken with water, sour cream, paprika, salt and pepper. Pour over all of the ingredients in dish. Mix.

Add cheese.

Cover dish with foil. Bake in preheated oven to 375°F for 15 minutes. Uncover dish and bake another 15-20 minutes or until bean mixture is hot and bubbling.
Nutrition
Calories:
487
kcal
Carbohydrates:
22
g
Protein:
24
g
Fat:
33
g
Saturated Fat:
15
g
Cholesterol:
92
mg
Sodium:
2159
mg
Potassium:
559
mg
Fiber:
3
g
Sugar:
6
g
Vitamin A:
1595
IU
Vitamin C:
15.8
mg
Calcium:
231
mg
Iron:
3.5
mg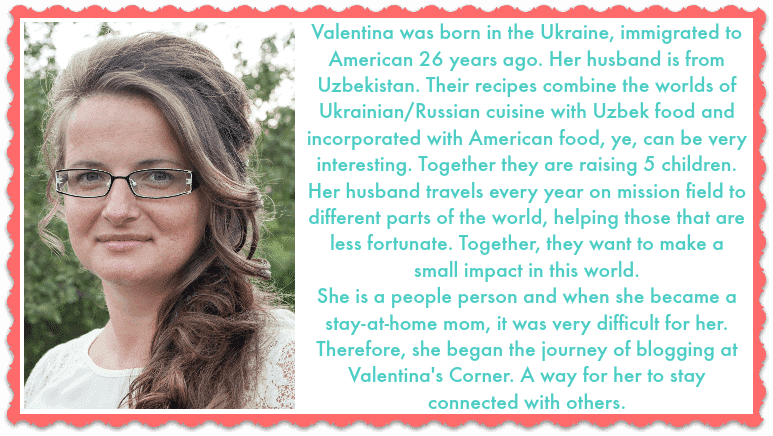 Connect with Valentina Here!
Facebook | You Tube | Pinterest | Instagram
Other RECIPES for inspiration:
OATMEAL COCONUT AND RAISIN COOKIES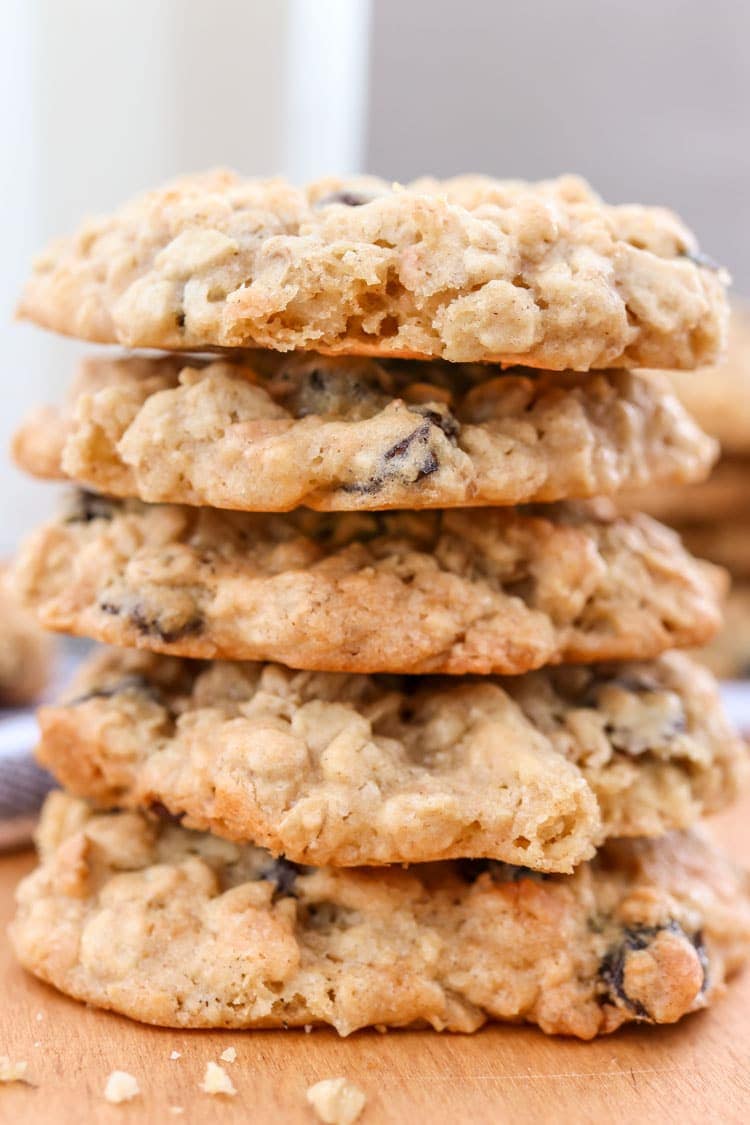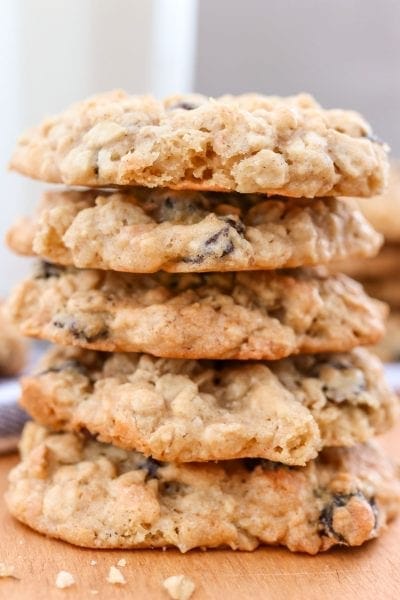 CHICKEN AVOCADO EGG BACON SALAD RECIPE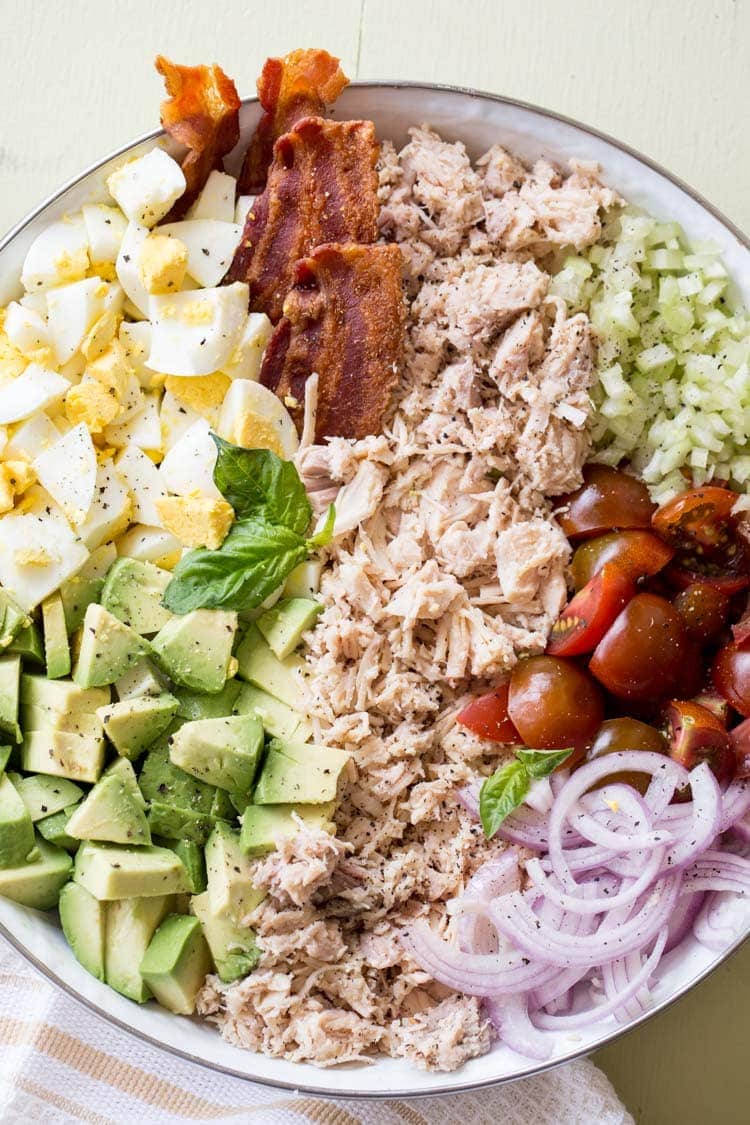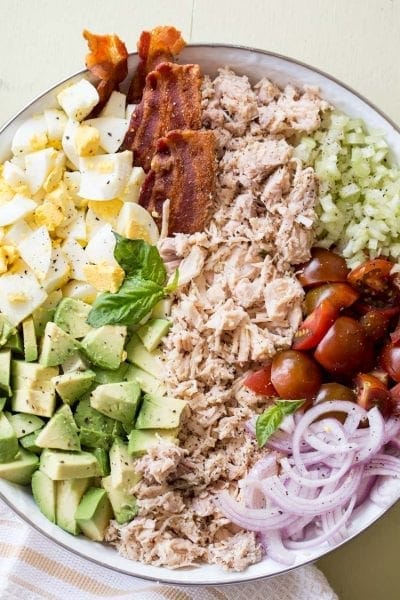 BACON AVOCADO TOMATO CHIPOTLE SANDWICH