Hash Brown Potato Casserole
Hashbrown Casserole Recipe ~ Creamy, Delicious Hashbrowns! This is the Potato Dish we ask Mom for EVERY HOLIDAY!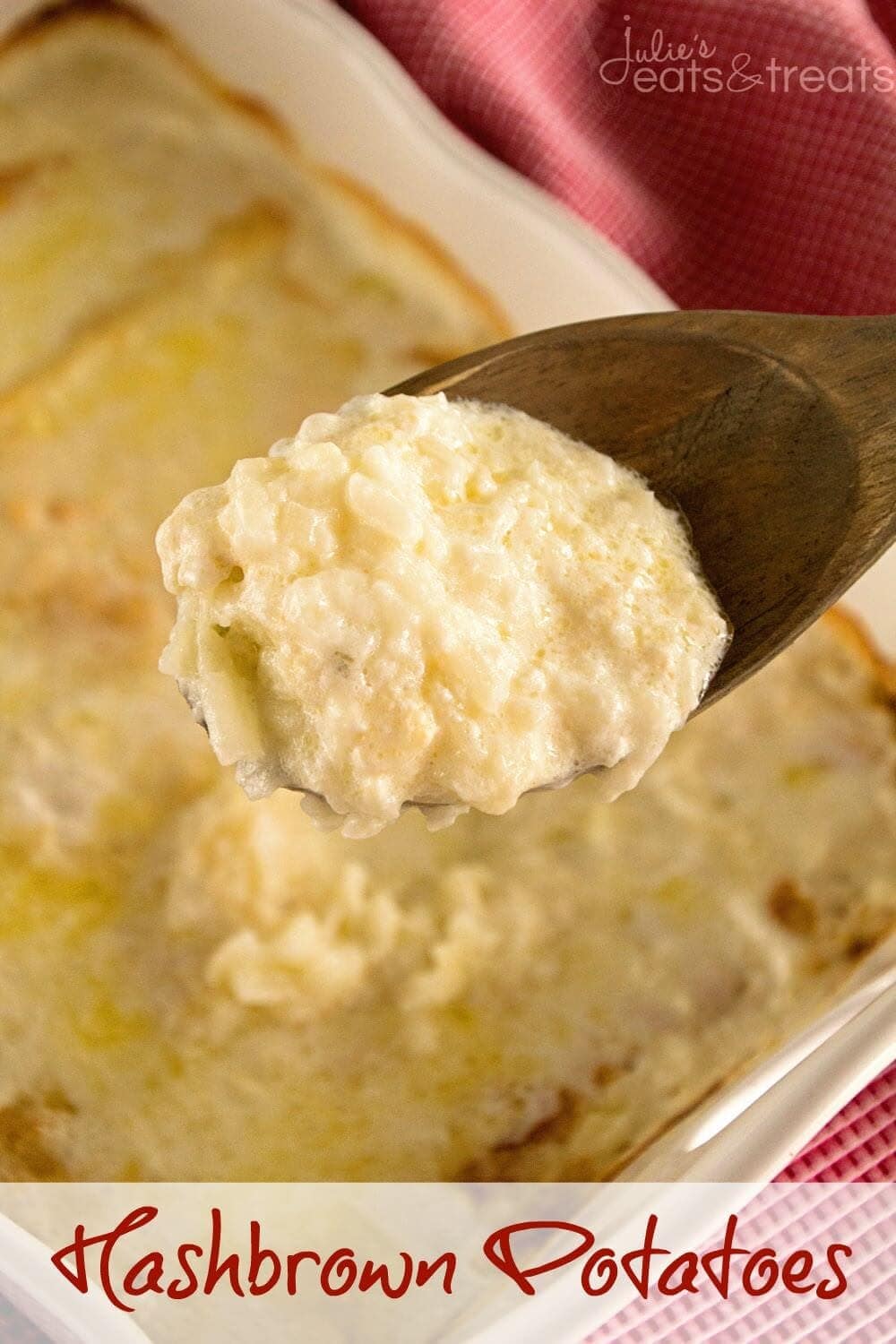 You know those dishes that you look forward to every single holiday? The ones that Mom makes every single holiday and there would be a rebellion if she changed the menu? Those recipes. Those true and tried recipes. Those family traditions. They make this world go round. Well, maybe that's not true exactly. But they sure make my holidays go round easier!
My Mom has several those recipes and I'm pretty sure everyone would throw a fit if she didn't make them for a holiday. The funny thing is that as we all get married the in-laws start asking for the exact same recipes for holidays. You know they are good then! Plus, everything always tastes better when Mom makes it doesn't it?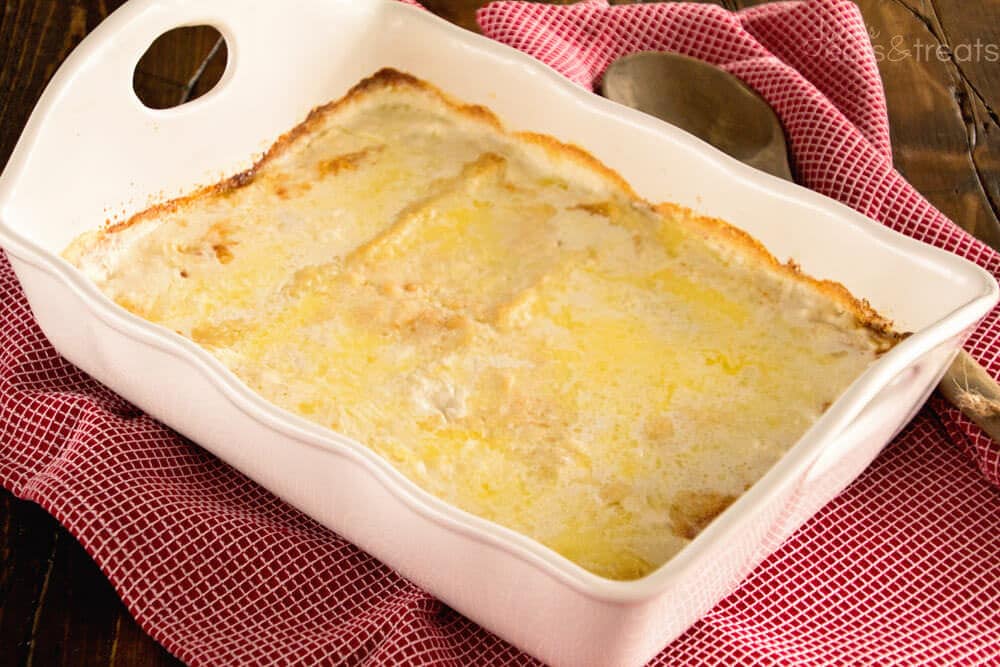 These Hashbrown Potatoes are a staple in our family. We get them for Easter, Thanksgiving and Christmas! If we are really, really lucky Mom makes them randomly through out the year just to put a smile on our face too. I remember growing up we always made sure she was making those. I always figured they were super labor intensive because they were so good. Obviously something that tastes that awesome surely had like fifteen bazillion steps right? Or maybe it was because Mom only made them on special occasions. Making us beg and wait for them was a game to her I believe!
She always made sure to double the recipe because she knew they wouldn't last long at all! It was always the first dish to go during any holiday gathering.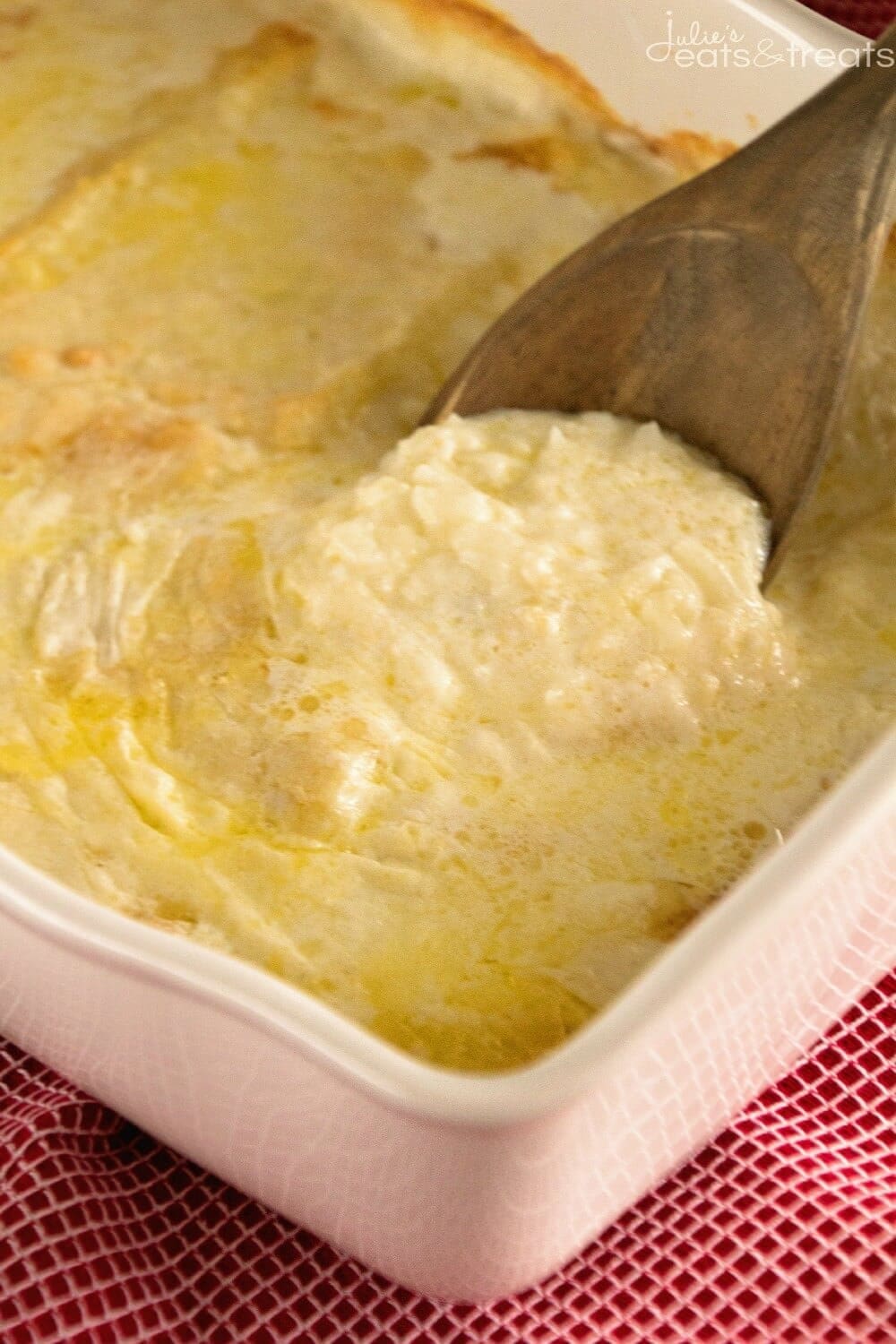 I decided that it was high time I give my go at these potatoes and when I got the recipe I was shocked they were so easy. What had I been waiting for!
My Mom's famous line is, "Do you want the original recipe or the way I make it?" Duh, Mom. What do you think? Maybe she contimplates leaving something out so I don't make them quite as good as her! Job security and all!
I was also super excited to introduce Miss K and RyRy to these as they are a tradition and all. We about fell over when Miss K turned her nose up at them. I mean it's carbs, butter, cheese and half and half. Really, who doesn't like that? Apparently, Miss K that's who. So her Dad and I refused to except this. We went on and on about how amazing they were. Finally she tried them and decided they were pretty good! Duh, girl, duh.
If you don't have that go-to potato dish for the holidays then look no farther. This is it. It really is. I swear.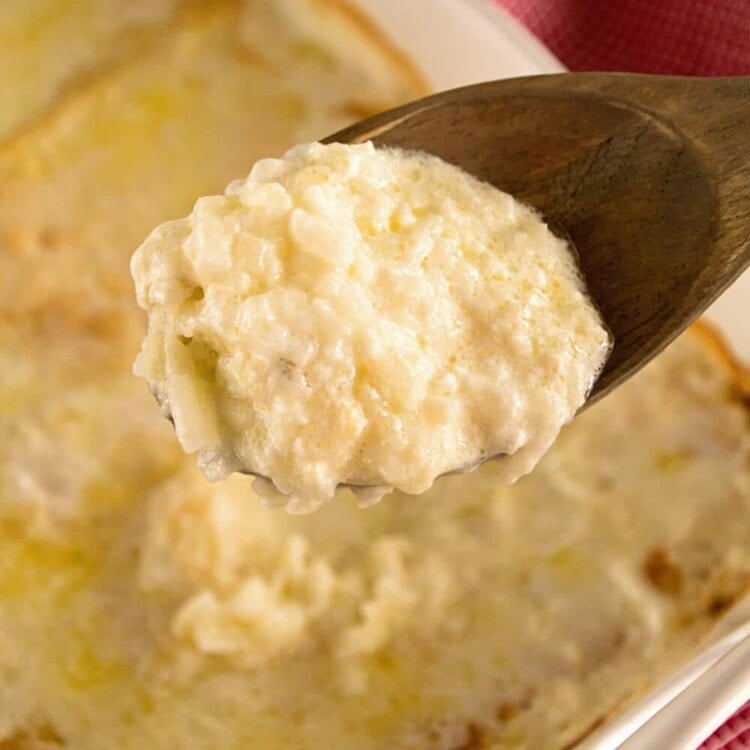 Hashbrown Casserole Recipe
Creamy, Delicious Hashbrowns! This is the Potato Dish we ask Mom for every holiday!
Ingredients
8

Ore-Ida shredded hash brown patties

1/2

c.

butter

4

c.

half & half

1

tsp

salt

1

3 oz jar grated Parmesan cheese
Instructions
Preheat oven to 350 degrees.

In a small saucepan bring half & half and butter to a boil. Add salt and stir.

Place hash browns in a 9x13 inch pan. Pour 3 c. of half & half mixture over hash browns. Sprinkle Parmesan cheese on top. Bake in preheated oven for 50 minutes.

Remove from and pour the rest of the half and half mixture over the hash browns and bake 15 minutes longer.
Nutrition Information
Calories:
394
kcal
(20%)
,
Carbohydrates:
25
g
(8%)
,
Protein:
9
g
(18%)
,
Fat:
29
g
(45%)
,
Saturated Fat:
17
g
(106%)
,
Cholesterol:
82
mg
(27%)
,
Sodium:
640
mg
(28%)
,
Potassium:
486
mg
(14%)
,
Fiber:
1
g
(4%)
,
Vitamin A:
870
IU
(17%)
,
Vitamin C:
10.4
mg
(13%)
,
Calcium:
265
mg
(27%)
,
Iron:
1.3
mg
(7%)
Craving More Potatoes?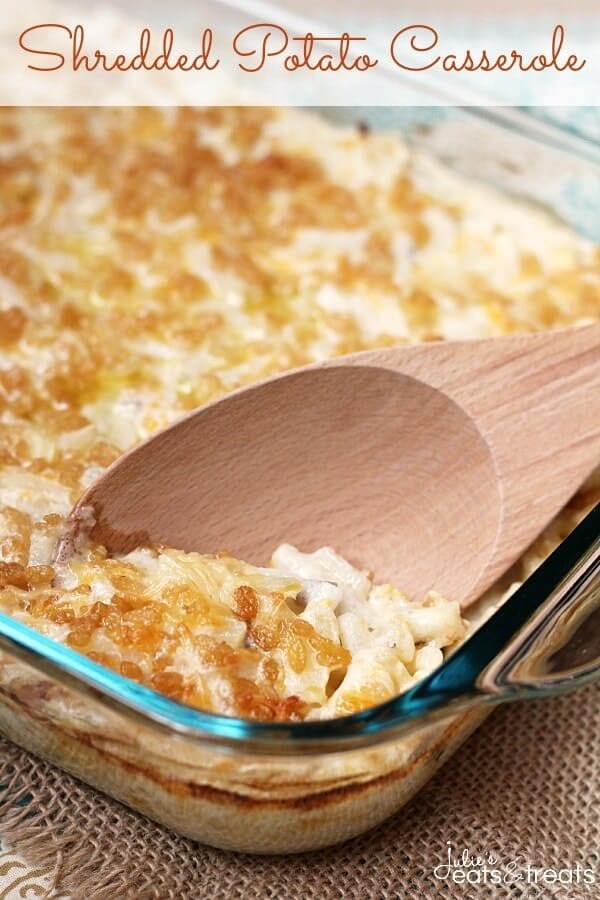 Shredded Potato Casserole ~ Loaded with Cheese and Potatoes Perfect Side Dish For Any Night!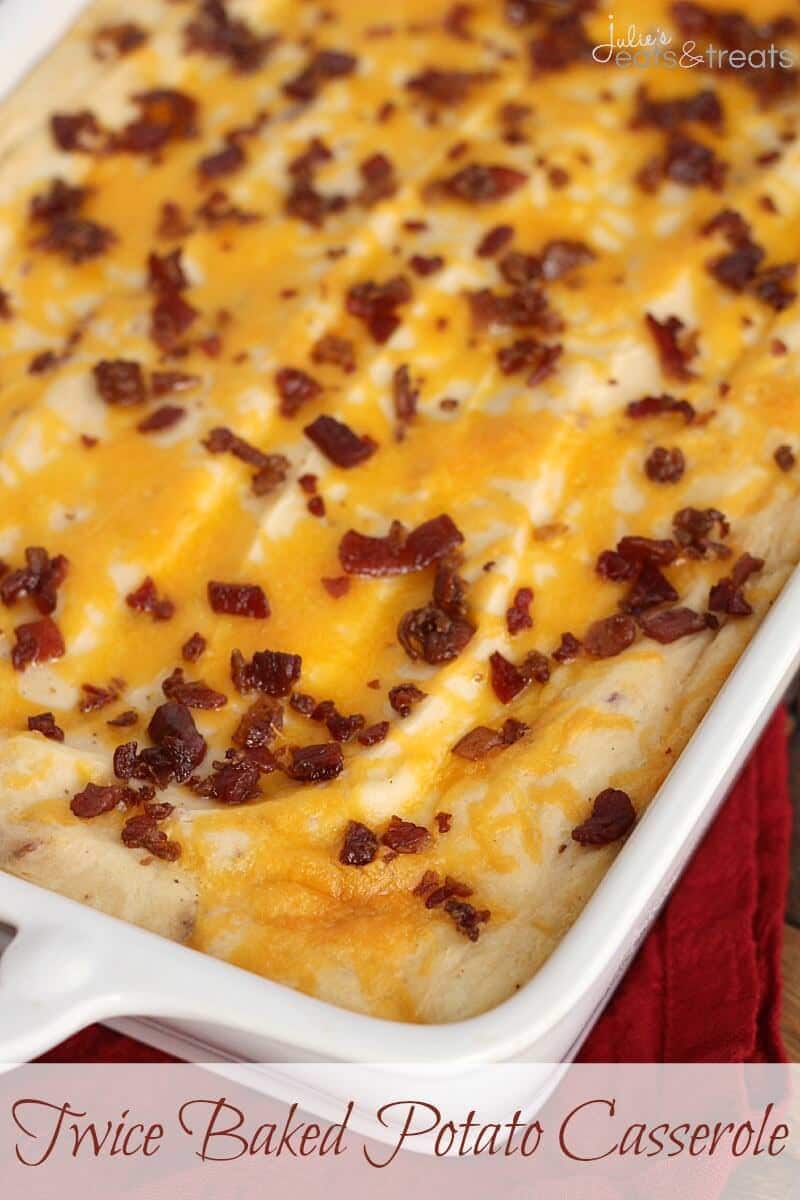 Twice Baked Potato Casserole ~ Light Fluffy Potatoes Loaded with Cheese, Bacon and Sour Cream!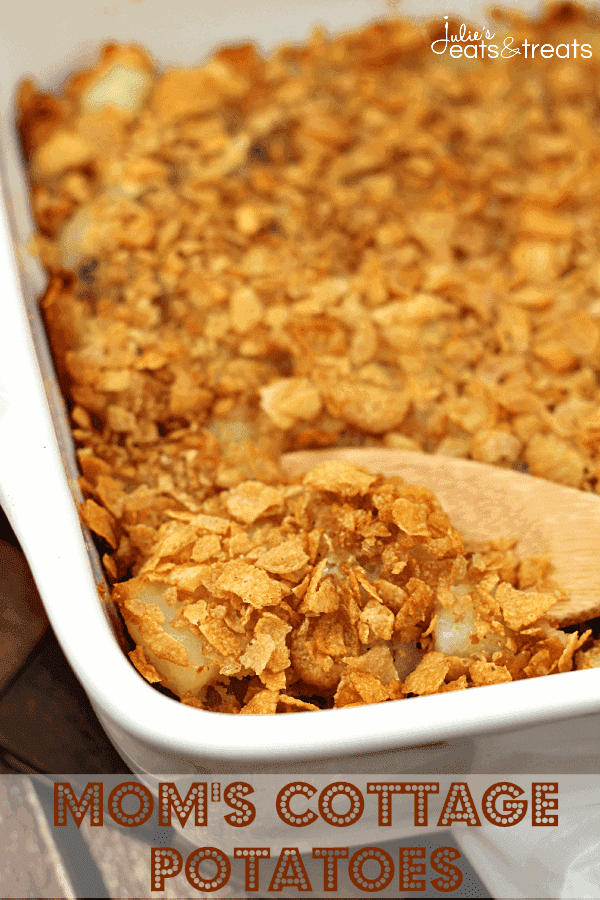 Mom's Cottage Potatoes ~ An Old Family Favorite! Homemade Potato Casserole Loaded with Potatoes & Cheese!