Lucky Leprechaun Treats ~ Quick and Easy Marshmallow Treats Stuffed with Lucky Charms! Perfect Treats for St. Patrick's Day!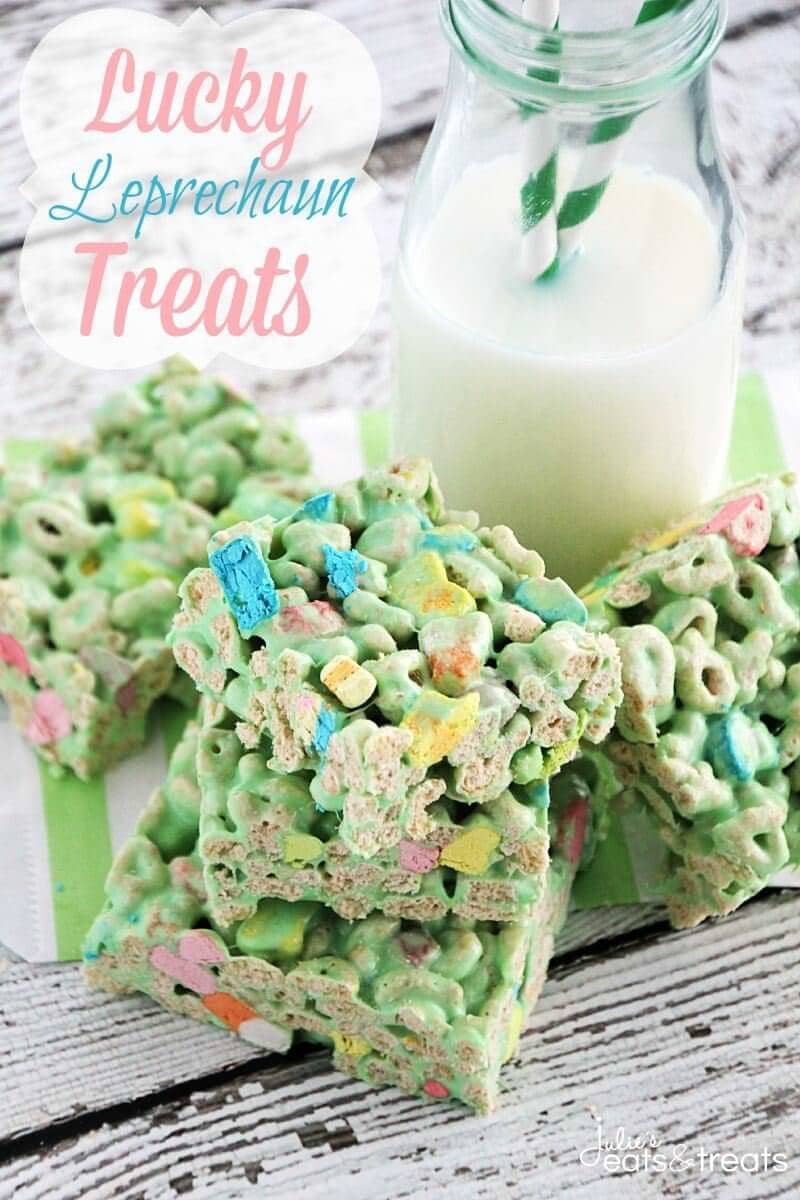 As you browse Pinterest things are so pretty, perfect and I pin away. Imagine this great life of mine full of perfection and perfect things. Then I look around my house and well reality sets in. It's a little, or a lot, mismatched, there are toys spread across the floor. There may, just may, be some dust and dirt under the couch. The thoughts of perfection go flying out the window as soon as I thought them. It was just really a blink and they were out the door. I'll never have one of those perfectly styled houses or cute little mantel displays that change with the seasons. I try to cope with that in the best way possible.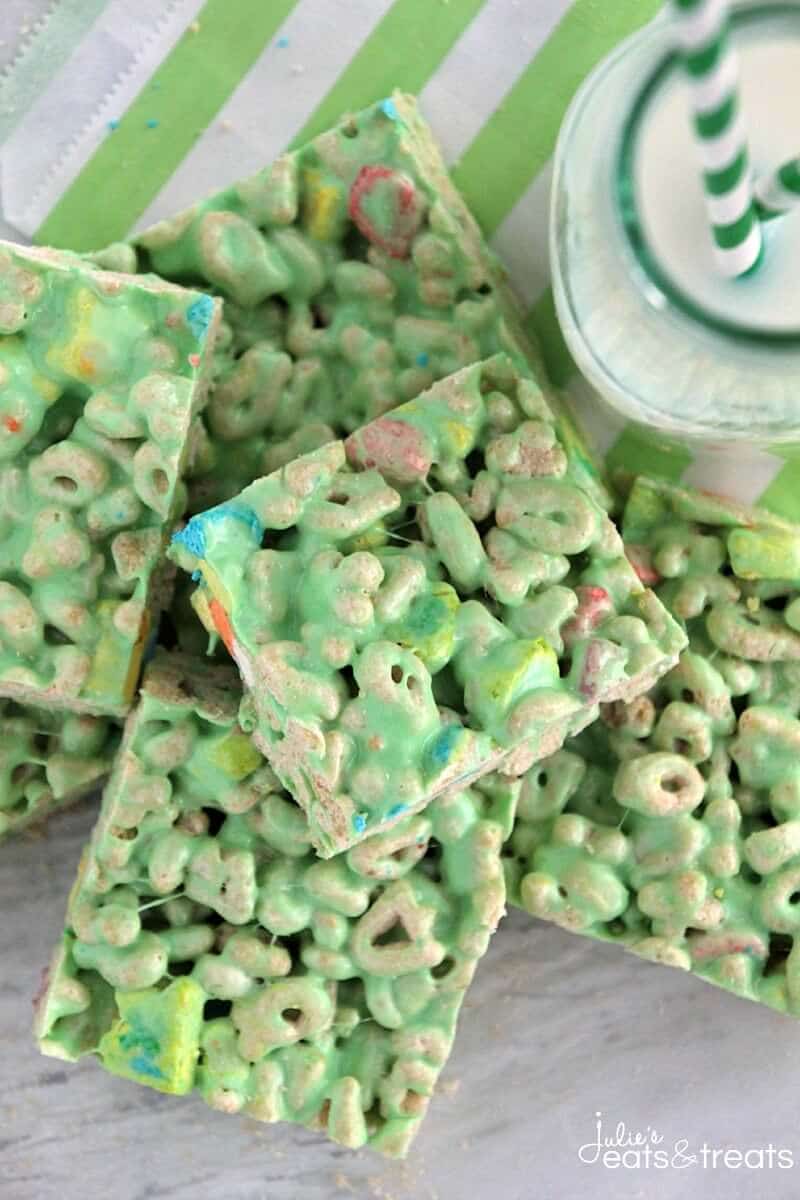 The best way possible? You know what that is? Looking and my two beautiful daughters that are happy and loved. Yup. I can do that. And darn I do it well, most of the time. Sure we get short tempers at times and they push our buttons more often then we would like to admit but I love them fiercely and when they ask for "cuddles Mama" when I want to go do my workout I sit in the rocking chair and soak it up. They know they are loved and they are happy. They don't care if things are perfect in the house or things match. They just care about the hugs, cuddles and time they spend with us.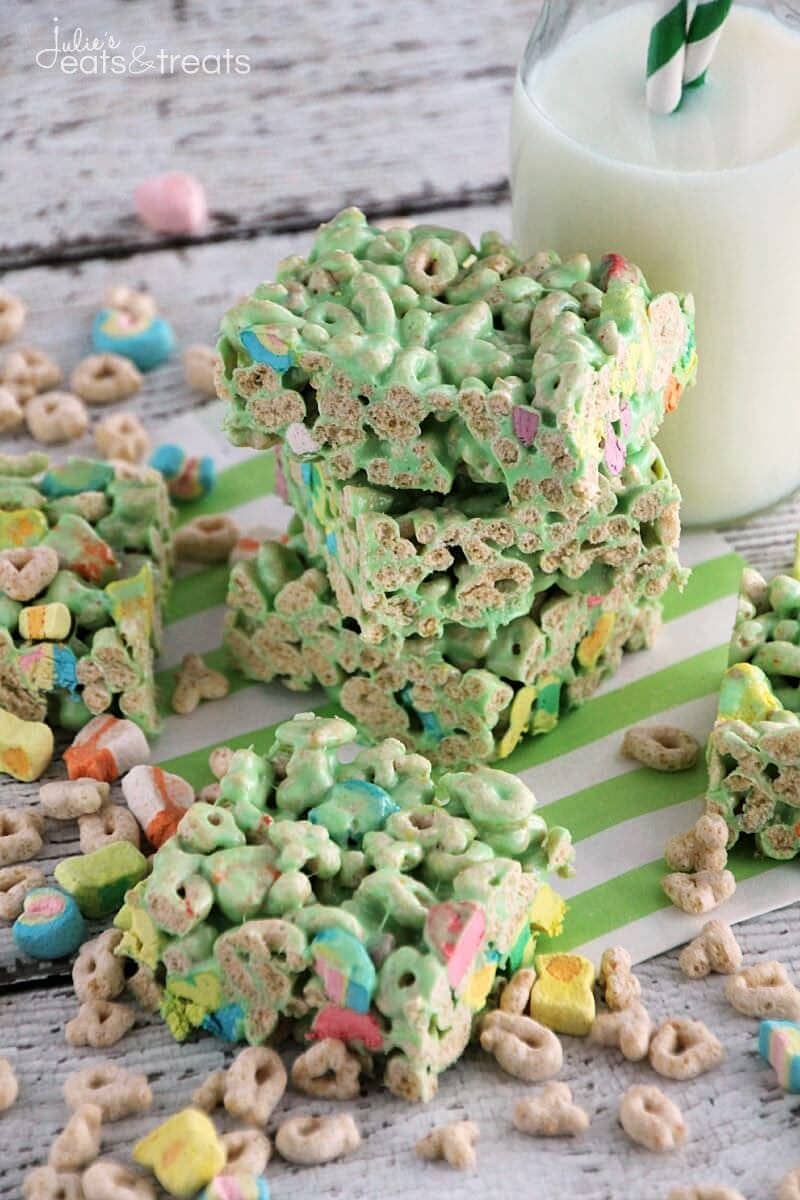 I'm all for easy things when it comes to Pinterest. This my friends is totally easy. You can do this. You can make time because it only takes 15 minutes! It's a beautiful thing isn't it? If you see this festive treat on Pinterest PIN IT! You can do it! You don't have to pin it and then look at your boards and think of all the time you wish you had to do those things. Or is that only me?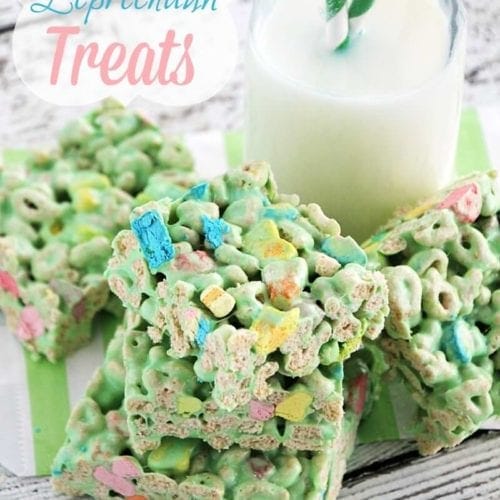 Lucky Leprechaun Treats
Lucky Leprechaun Treats ~ Quick and Easy Marshmallow Treats Stuffed with Lucky Charms! Perfect Treats for St. Patrick's Day!
Ingredients
6

c.

Lucky Charms

1

10 oz package marshmallows

3

Tbsp

butter

Green Food Coloring
Instructions
Grease a 9 x 13 inch pan.

Place Lucky Charms in a large bowl.

In a microwave safe bowl place butter and marshmallows. Microwave in 30 second increments, stirring after each time until marshmallows are melted. Mix in green food coloring. Pour over cereal. Mix and press into prepared pan. To easily press mixture into pan spray fingers with non-stick cooking spray.

Store in airtight container. Best if ate on within two days.
Nutrition
Serving:
1
g
Calories:
440
kcal
Carbohydrates:
91
g
Protein:
7
g
Fat:
7
g
Saturated Fat:
2
g
Cholesterol:
6
mg
Sodium:
648
mg
Potassium:
210
mg
Fiber:
4
g
Sugar:
45
g
Vitamin A:
2745
IU
Vitamin C:
25.2
mg
Calcium:
411
mg
Iron:
21.1
mg
Looking for More St. Patrick's Day Treats?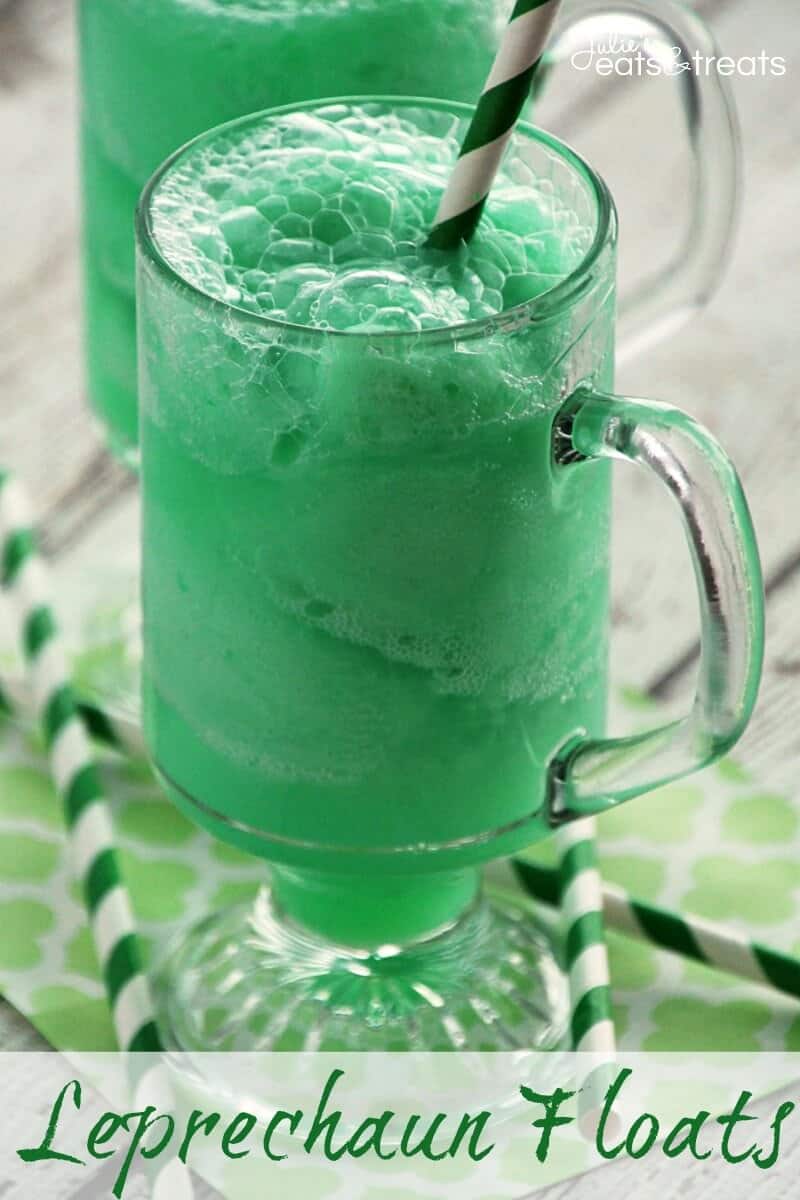 Leprechaun Floats ~ Quick & Easy Floats with Lime Sherbet and Sprite for St. Patrick's Day!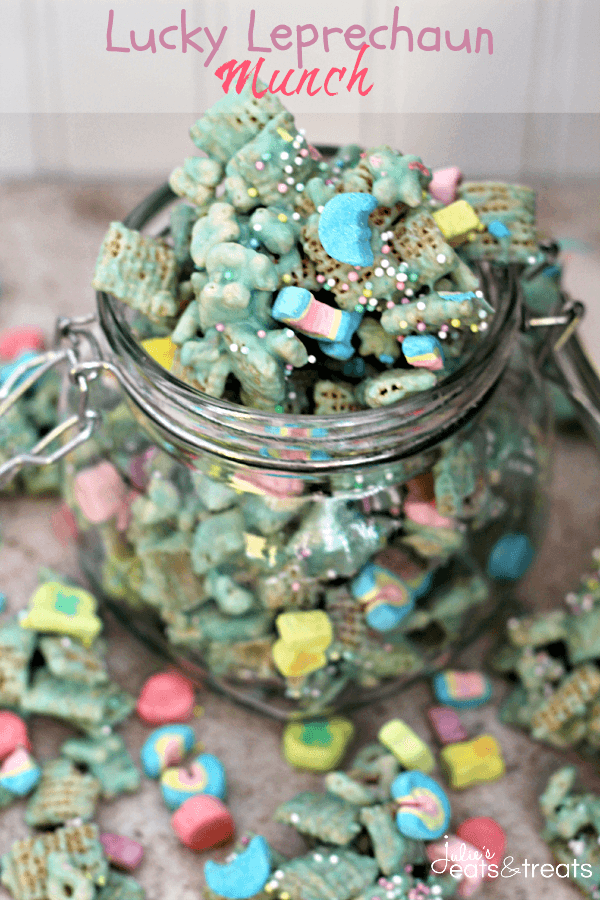 Lucky Leprechaun Munch ~ Chex Mix Loaded with Lucky Charms!