Monster Munch Halloween Snack Mix + VIDEO
 Monster Munch Halloween Snack Mix ~ Sweet & Salty Snack Mix Loaded with Popcorn, Candy Corn, Peanuts & Reese's Pieces!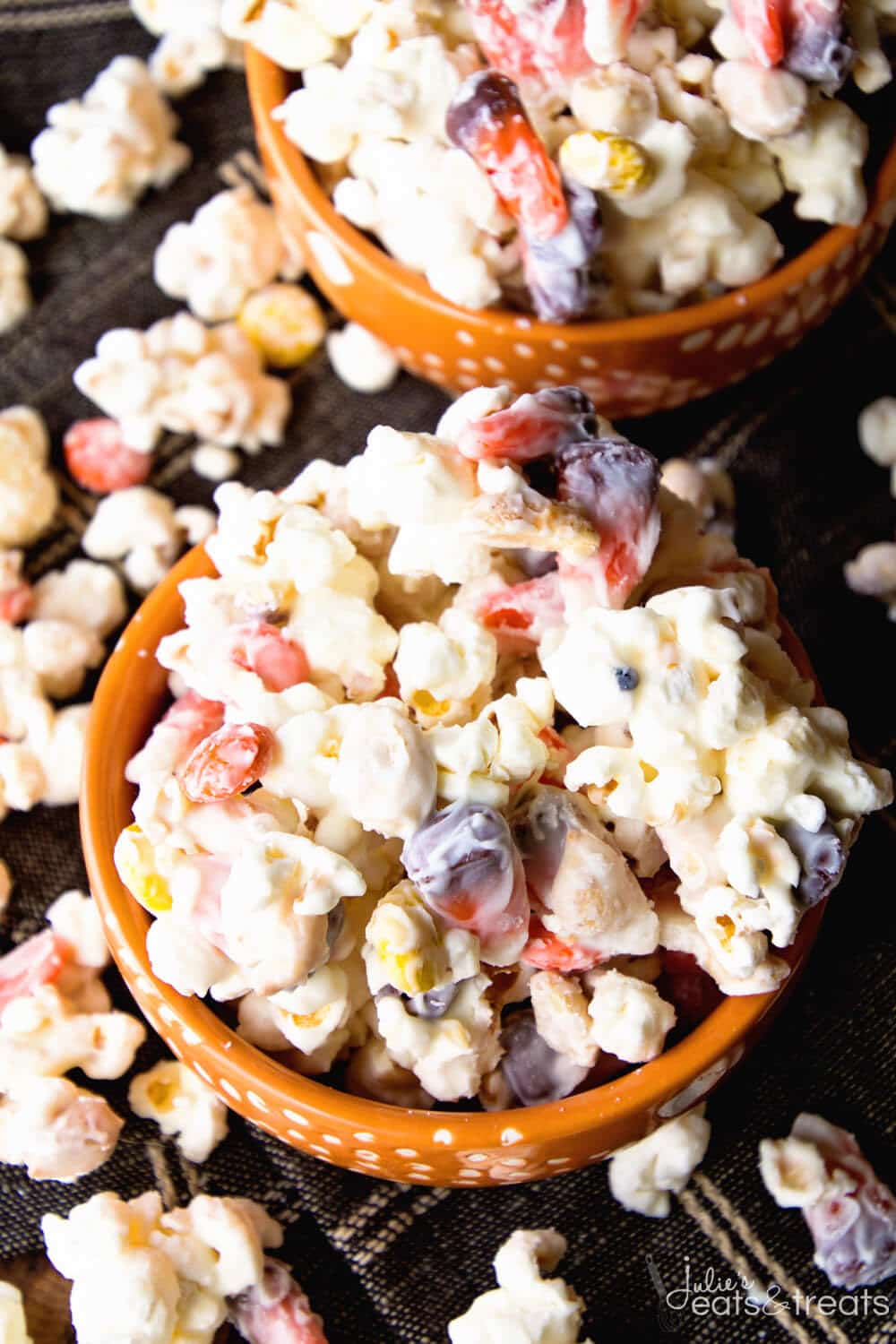 Last week I had my annual Fall/Winter open house for Scentsy and I knew I had to whip up some fall creations. Along with the Apple Bars with Caramel Frosting I already shared with you I made this snack mix.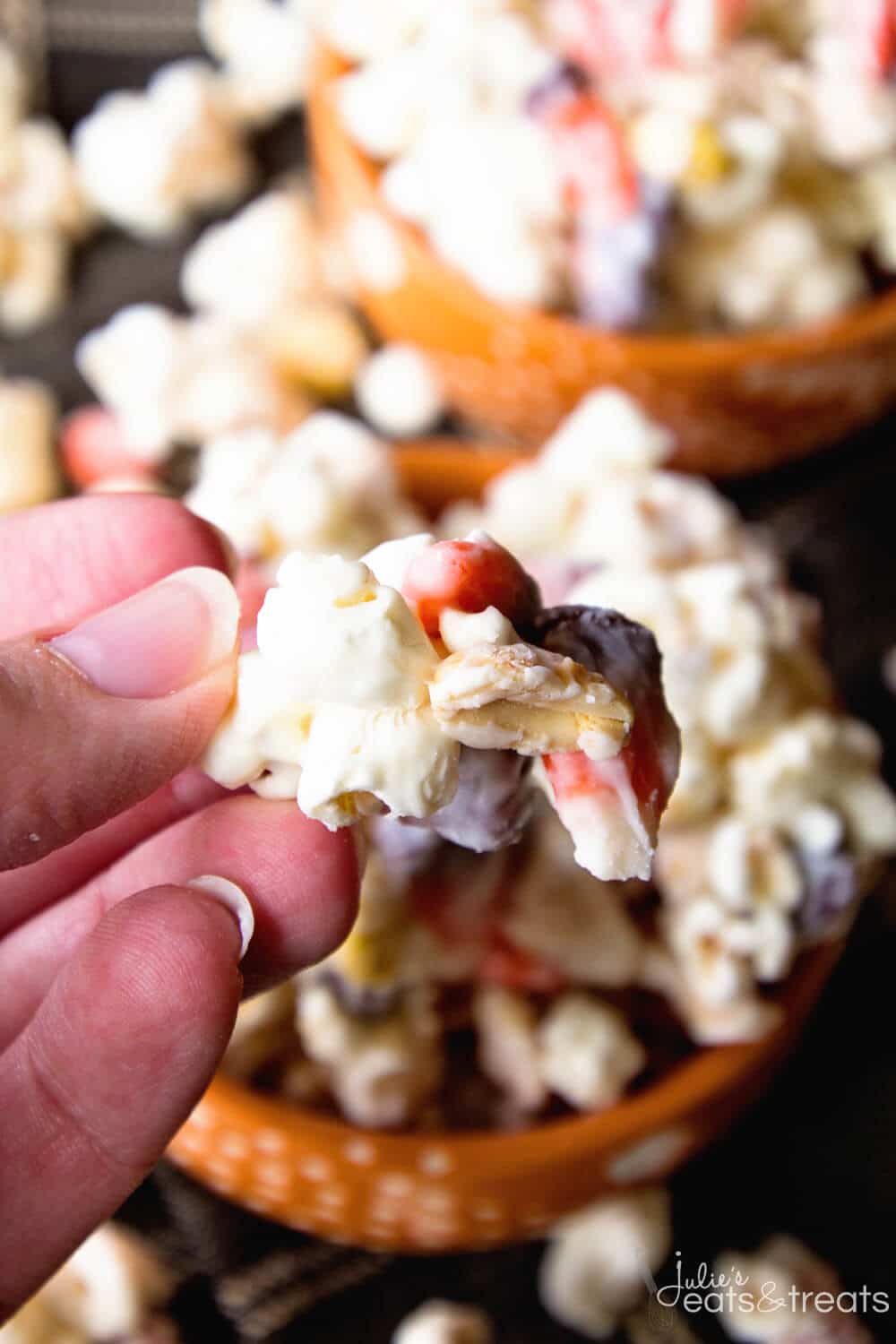 I had spied this mix a long time ago and of course I pinned it on Pinterest for a later date. Luckily for us I did this because I would have lost it in the pile of recipes and it wouldn't have got made. I love Pinterest because I'm a very visual person and if I can go and look at pictures it's much more likely to get made.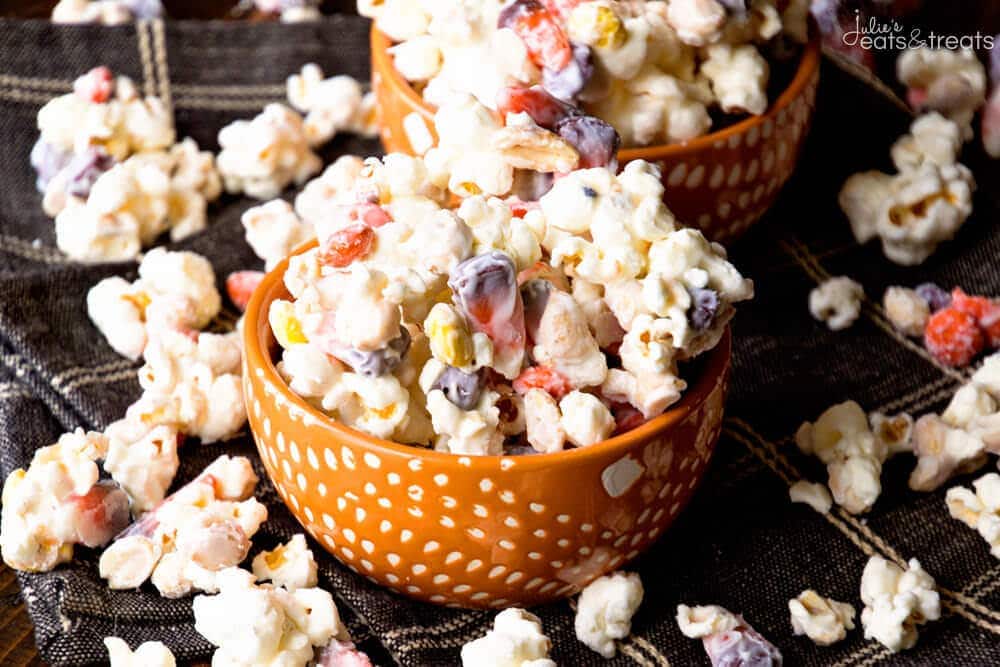 This snack mix is adaptable if you want to mix in a few different things or substitute things but I don't think I'd change a thing. I like it just the way it is. It's nice and festival for a Halloween party or fall party if you have one coming up. Jason's aunt sampled this at my open house, then went to work and told my aunt how awesome it was, who then relayed to my mom how amazing this snack mix was, so my mom had to come over and try it. See that's how to good it is. It's flying around the county here in Minnesota about how wonderful this snack mix was! Try it and you won't be disappointed for a quick and easy fall treat!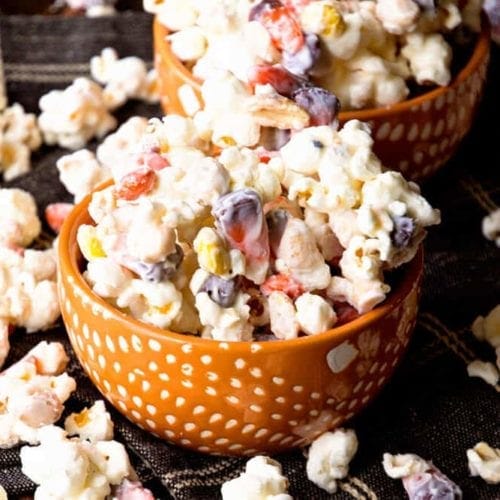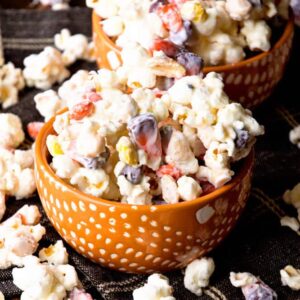 Monster Munch
Sweet & Salty Snack Mix Loaded with Popcorn, Candy Corn, Peanuts & Reese's Pieces!
Ingredients
1

package vanilla almond bark

1 lb

12

c.

popped popcorn

about 1/2 c. kernels

1

11 oz package candy corn

1

c.

dry roasted

salted peanuts

1

c.

Reese's Pieces
Instructions
Pop popcorn and place in a HUGE mixing bowl. The biggest you have. You'll need it and it's much easier to mix if you aren't struggling to keep it in the bowl. Mix in peanuts, candy corn and Reese's pieces.

Put the almond bark in a microwave safe bowl and melt according to directions on the package. Be careful not to go to long without stirring it or it will get hard and not mix.

Pour the melted almond bark over the snack mix and stir until everything is well coated. Spread out on waxed paper. Let sit until completely dry and then break into clumps. Store in airtight container
Nutrition
Calories:
393
kcal
Carbohydrates:
49
g
Protein:
5
g
Fat:
19
g
Saturated Fat:
11
g
Sodium:
189
mg
Potassium:
150
mg
Fiber:
1
g
Sugar:
44
g
Calcium:
18
mg
Iron:
0.4
mg
Recipe from: Our Best Bites
Pictures Updated and Video Added – 10-23-16
 Craving more Snack Mixes?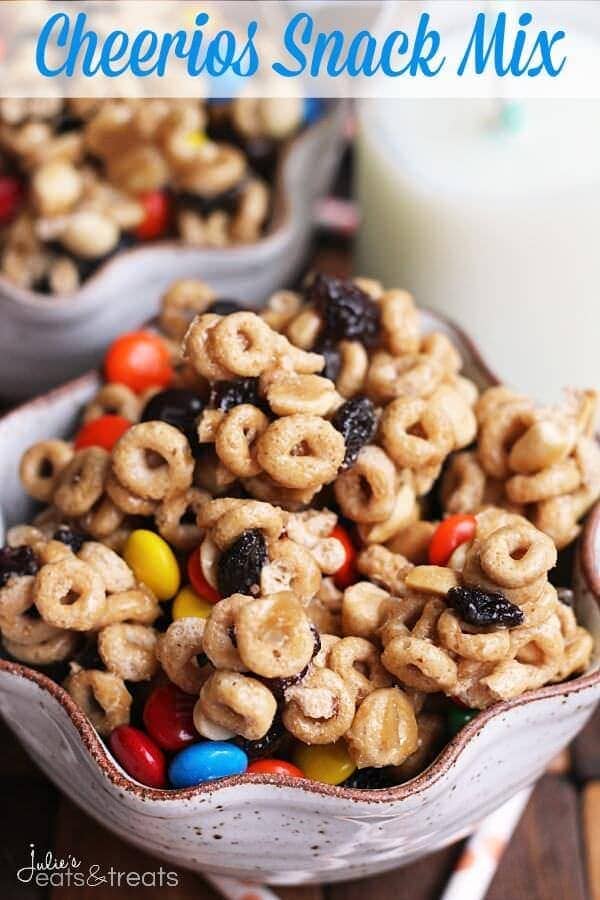 Cheerios Snack Mix ~ Easy, Sweet & Delicious Snack Mix Stuffed with Cheerios, Peanuts, Raisins & M&M's!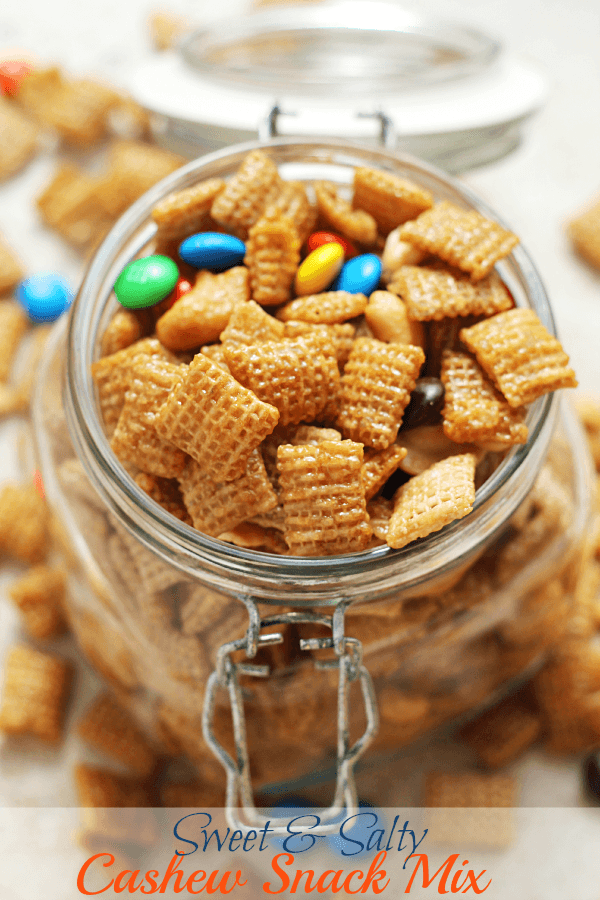 Sweet & Salty Cashew Chex Mix ~ Easy Snack Mix Loaded with Cashews, Chex, M&Ms & Cashews and Smothered in Caramel!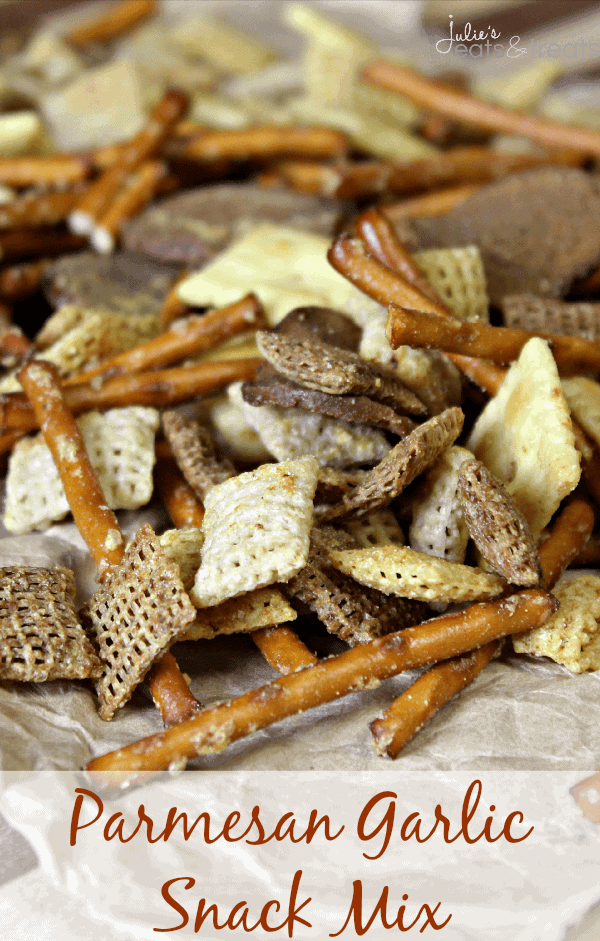 Parmesan Garlic Snack Mix ~ Loaded with Chex, Pretzels, White Cheddar Cheez Its, Rye Chips and topped with Parmesan & Garlic seasoning!