Easy Vanilla Pudding ~ This Quick and Easy Pudding Only Requires 3 Ingredients! Light, Fluffy and Delicious!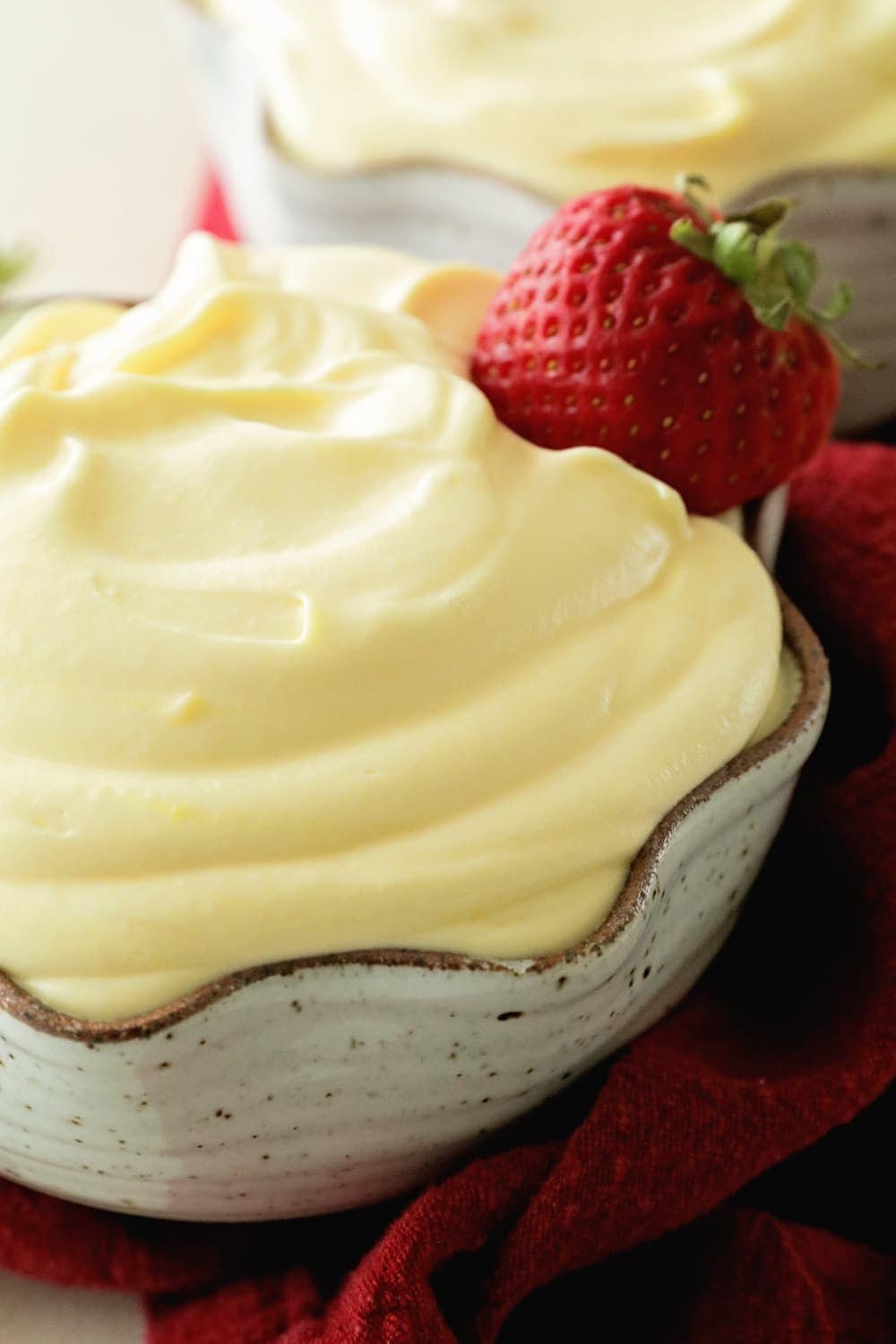 First of all I know this Easy Pudding Recipe is like stupid easy and hardly a recipe at all because it only has three ingredients, but you guys. I seriously get compliments on it every single time I serve it which always makes me giggle. You'd think I slaved over it for hours. It's always a hit with the kids and it seems the grown ups can't resist it either. It's my "go to" recipe when I know I have some picky eaters coming my way! They can never resist it.
If you are feeling all fancy make sure you slice up some strawberries that people can top it with because that makes it even better! My great brother-in-law decided that when we were camping one time and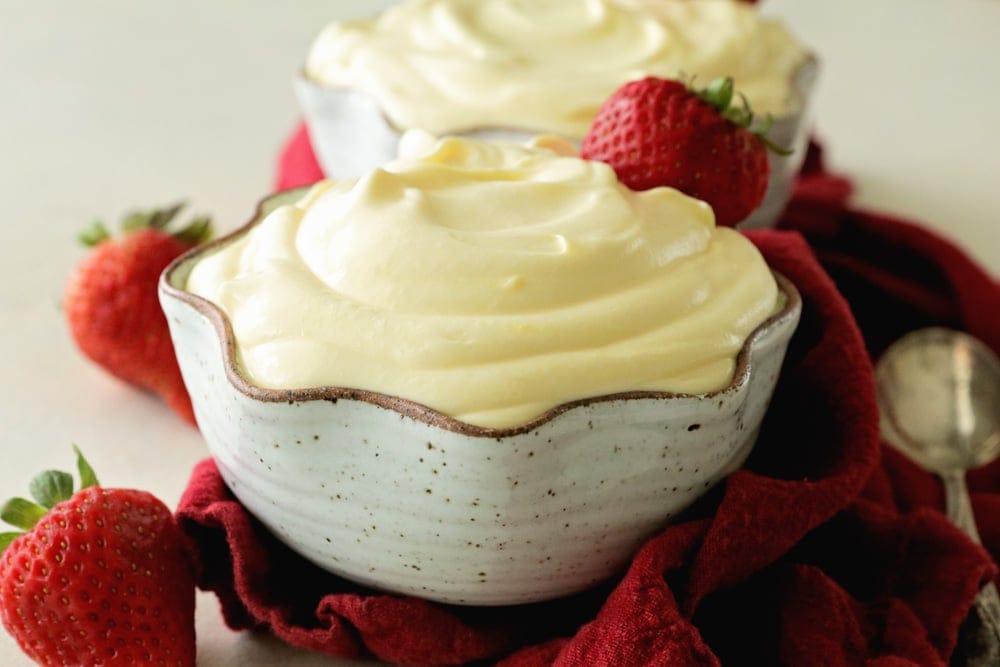 This recipe comes from when I was in about 5th grade and in 4-H. Each month at the meetings a few kids had to do "demonstrations". My friend, Lucy, made this pudding and we have been hooked ever since. It's soooo easy and so yummy. I must have new after this recipe that she was a keeper as she's still one of my best friends. About a year and a half ago she got married and moved away and I miss her just as much as I did the day she moved.
Why is it you just can't replace that "history" in a friend. She literally has been with me through it all. The horrible awkward days as a pre-teen, the days of a teen which were still horribly awkward, finding ourselves in college, moving home when we found out that's where our heart really were, getting married etc. She's been there. We used to tease my hubs that he really was dating Lucy just as much as me when we were dating because she pretty much came everywhere we went!
Well, to a degree don't get me wrong, but we were pretty much glued at the hip. Where one went, the other was close behind. There's truly and unconditional love and understanding we have for each other and no matter how many miles separate us we can pick up in the exact spot we left off even if it's been awhile since we chatted. I look forward to many, many more years being that girls best friend!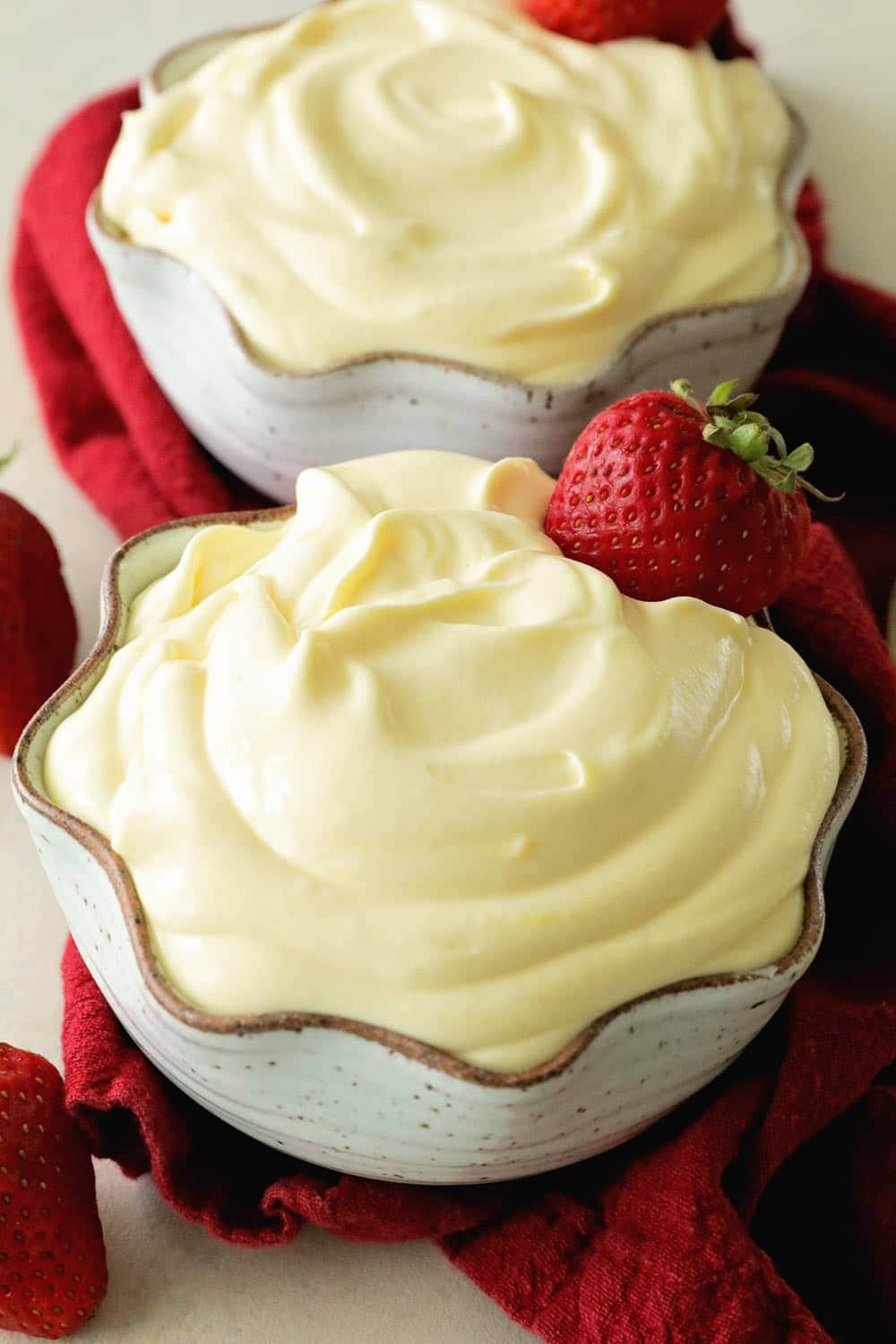 If you need a last minute dish to bring somewhere make sure to always have these three ingredients on hand!
The last time we had guests over for dinner I made this. I always feel slightly guilty making it because people come to my house expecting to be impressed with my cooking, but sometimes I opt to go the easy route and this recipe is just that.
Funny thing is that I'm pretty sure out of the Asian Steak Kebabs, Crab Pasta Salad and this easy pudding I got the most compliments on this pudding! See it just goes to show you that more difficult does not always mean better!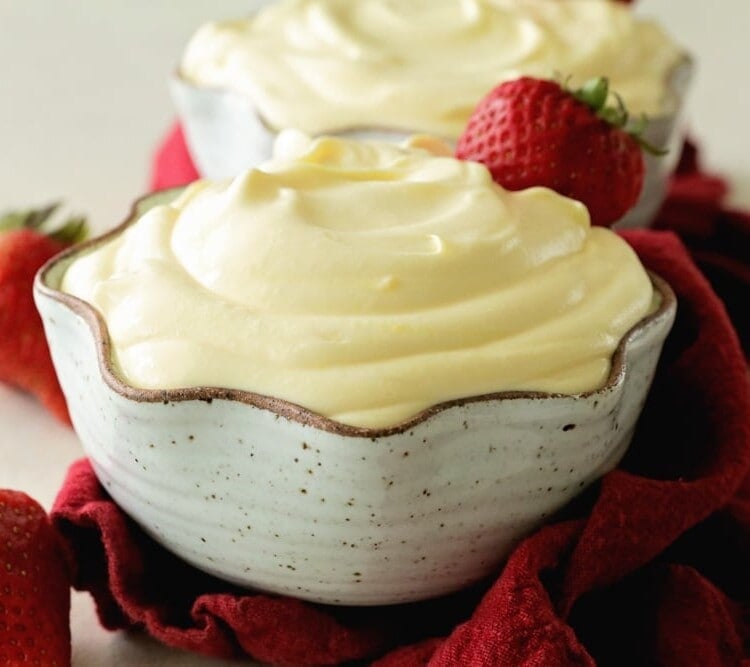 3 Ingredient Vanilla Pudding
Easy Vanilla Pudding ~ This Quick and Easy Pudding Only Requires 3 Ingredients! Light, Fluffy and Delicious!
Ingredients
2

3.4 oz boxes instant vanilla pudding

1

8 oz container Cool Whip

4

cups

milk
Instructions
Whisk together pudding mixes and milk until dissolved.

Fold in Cool Whip.

Store in refrigerator in an air tight serving container until ready to serve.
Nutrition Information
Calories:
138
kcal
(7%)
,
Carbohydrates:
23
g
(8%)
,
Protein:
3
g
(6%)
,
Fat:
3
g
(5%)
,
Saturated Fat:
2
g
(13%)
,
Cholesterol:
11
mg
(4%)
,
Sodium:
150
mg
(7%)
,
Potassium:
130
mg
(4%)
,
Sugar:
19
g
(21%)
,
Vitamin A:
165
IU
(3%)
,
Calcium:
112
mg
(11%)