Need a quick and easy cocktail? This Black Russian Cocktail is a two ingredient drink. A delicious mix of vodka and coffee liqueur. All you need to do is pour the vodka over ice cubes in an old-fashioned glass and top it with the coffee liqueur and you have an easy cocktail!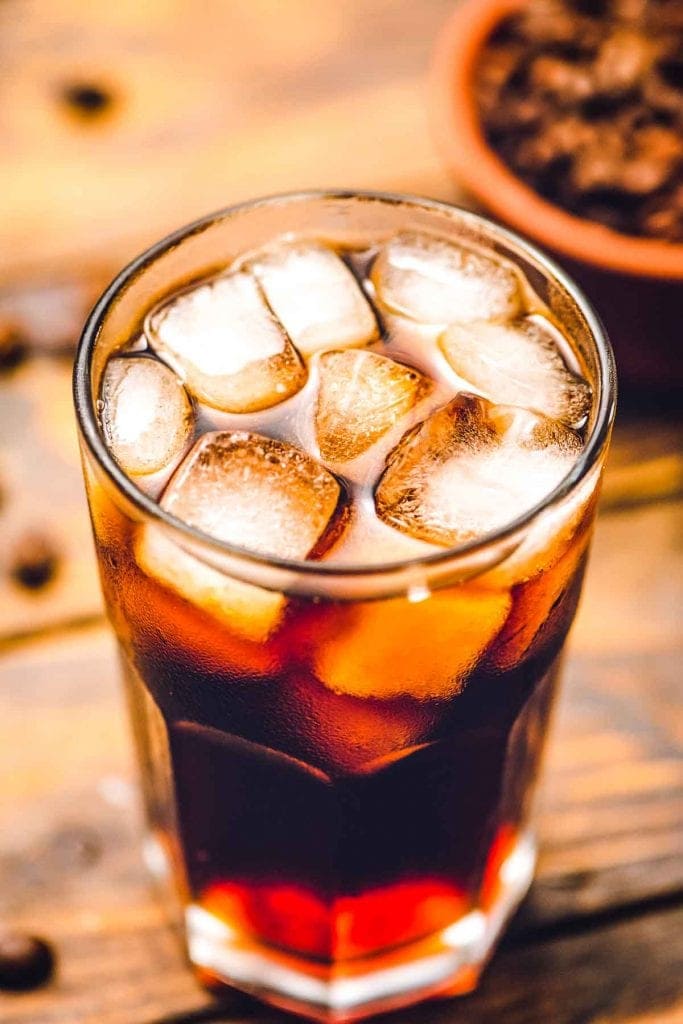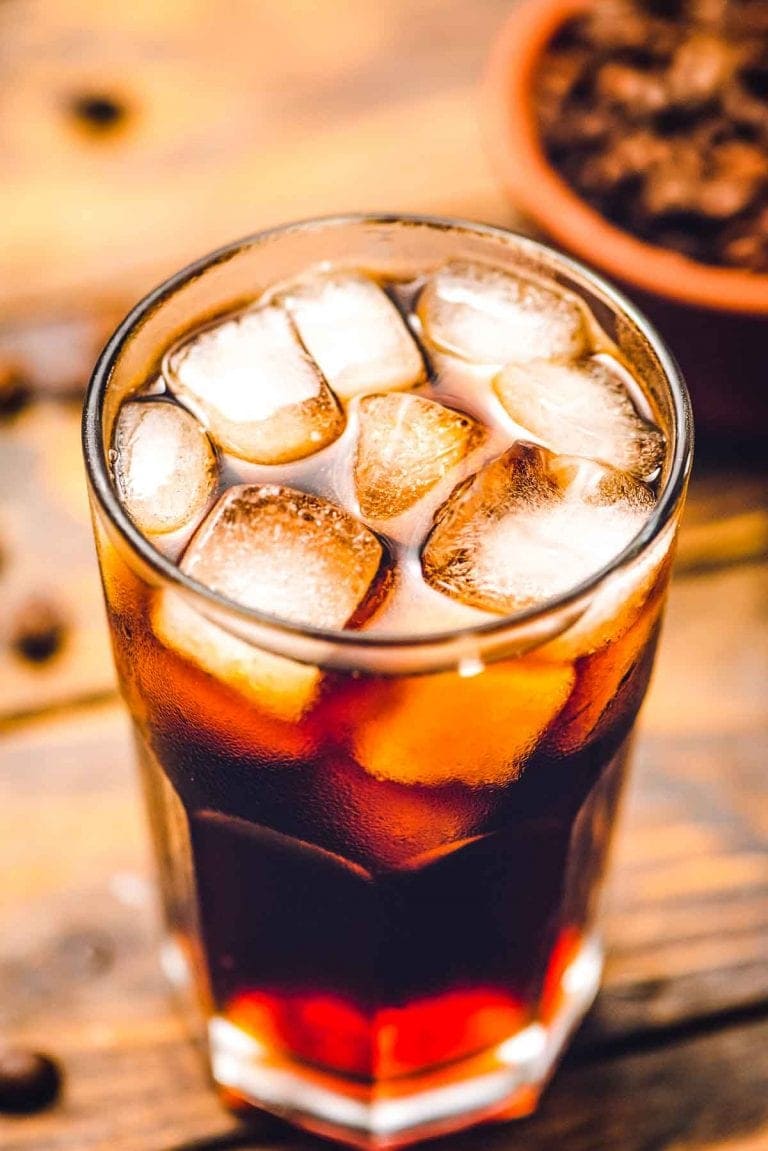 It doesn't get any easier than a two-ingredient drink. Yes, only two ingredients including vodka and coffee liqueur! A Black Russian Cocktail is a quick and easy drink you can make in just minutes. It's a smooth drink you serve over ice. If you like coffee-flavored drinks I think you're going to love it!
Why is it called a Black Russian?
It is a cocktail made with vodka and coffee liqueur that is served over ice. The drink isn't actually a traditional Russian drink but instead gets its name because it has vodka, a liquor that originated in Russia. It's a simple cocktail that you can just mix and serve over ice.
Variations
There are several variations like a White Russian which also has coffee liqueur and vodka, but it has cream which gives it it's signature white color.
Another drink called Black Magic has coffee liqueur, vodka and lemon juice.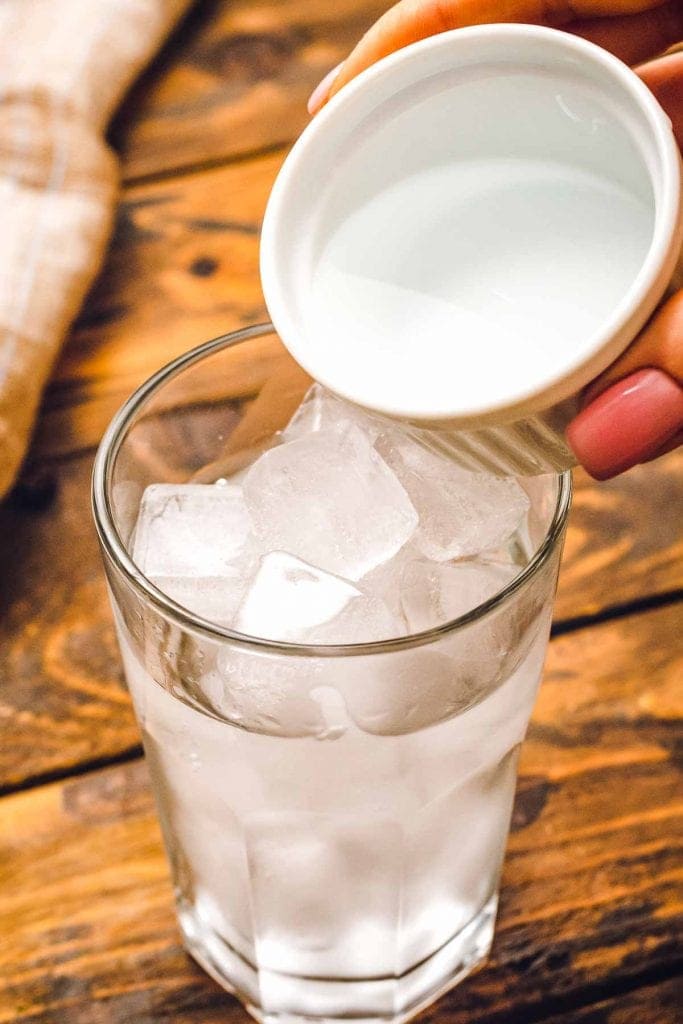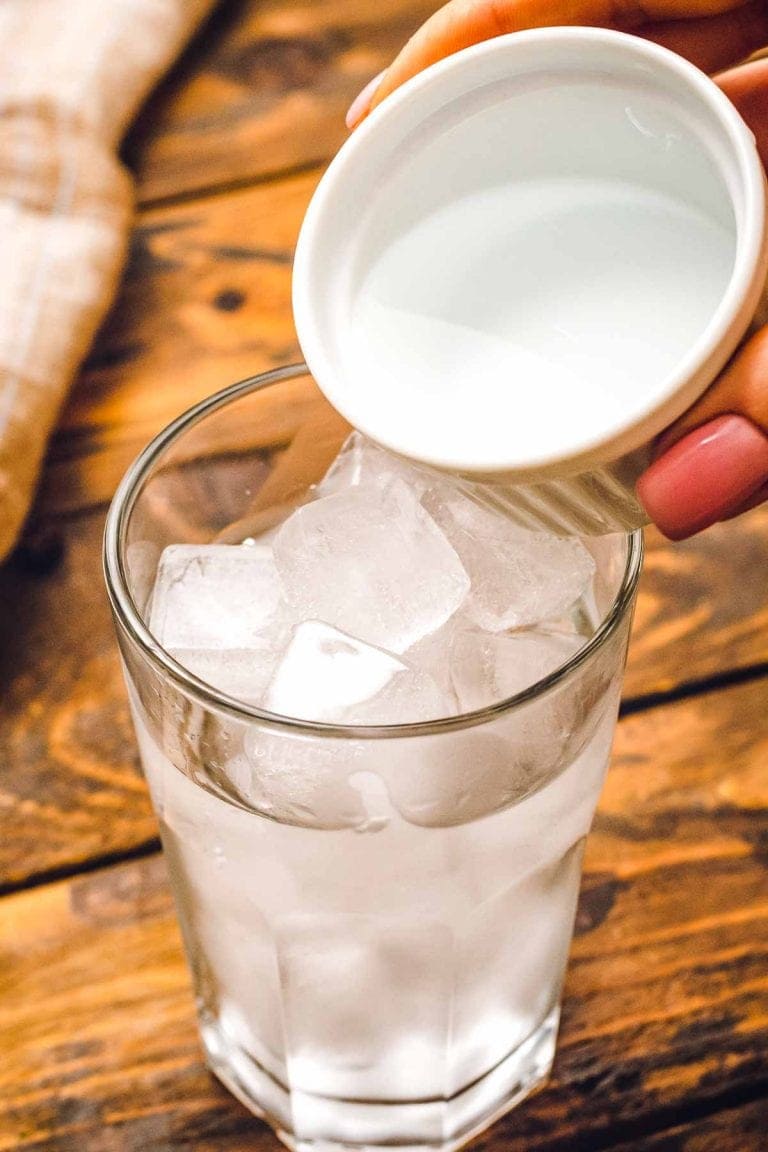 One Simple Step!
The ratio of ingredients is easy to remember with this one: it's just two parts vodka and 1 part coffee liqueur. I like to use Kahlua but you can use your favorite coffee liqueur.
So for one drink, you will need:
2 ounces vodka
1 ounce Kahlua – Any coffee liqueur will work, but we prefer Kahlua
Fill an old-fashioned glass with ice. Add the vodka followed by the Kahlua and stir. Once you've tried it you can adjust the ingredient amounts to suit your tastes – some people like to add more Kahlua, so feel free to experiment.
I like to stir the drink before serving it but sometimes you'll see bartenders add the Kahlua and just let it sink into the vodka instead of stirring them together. It's really up to you, so do what you like best!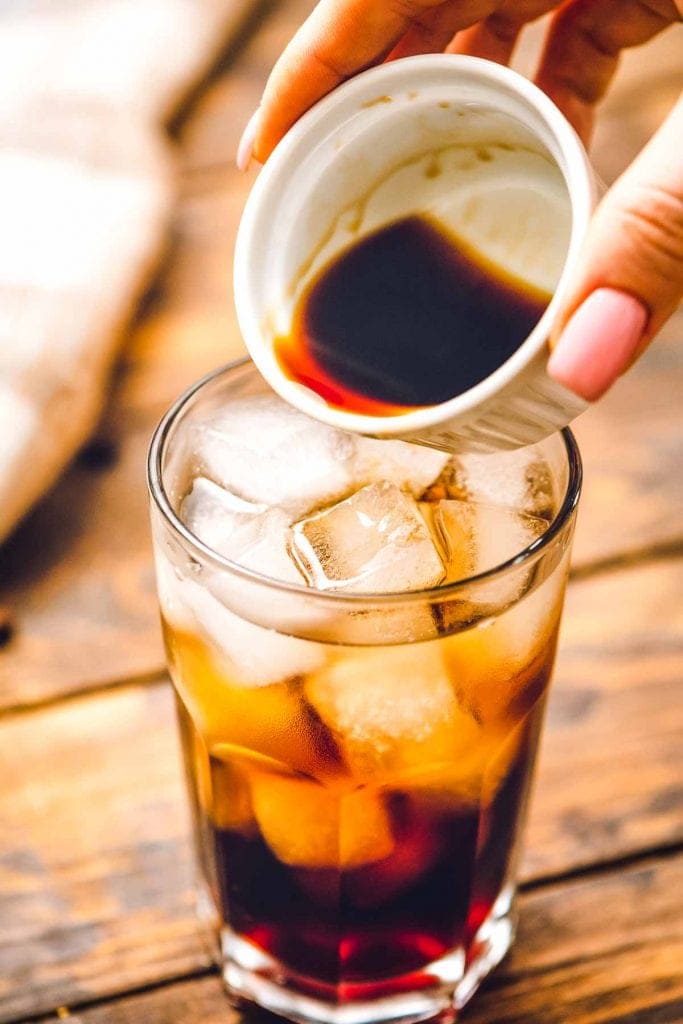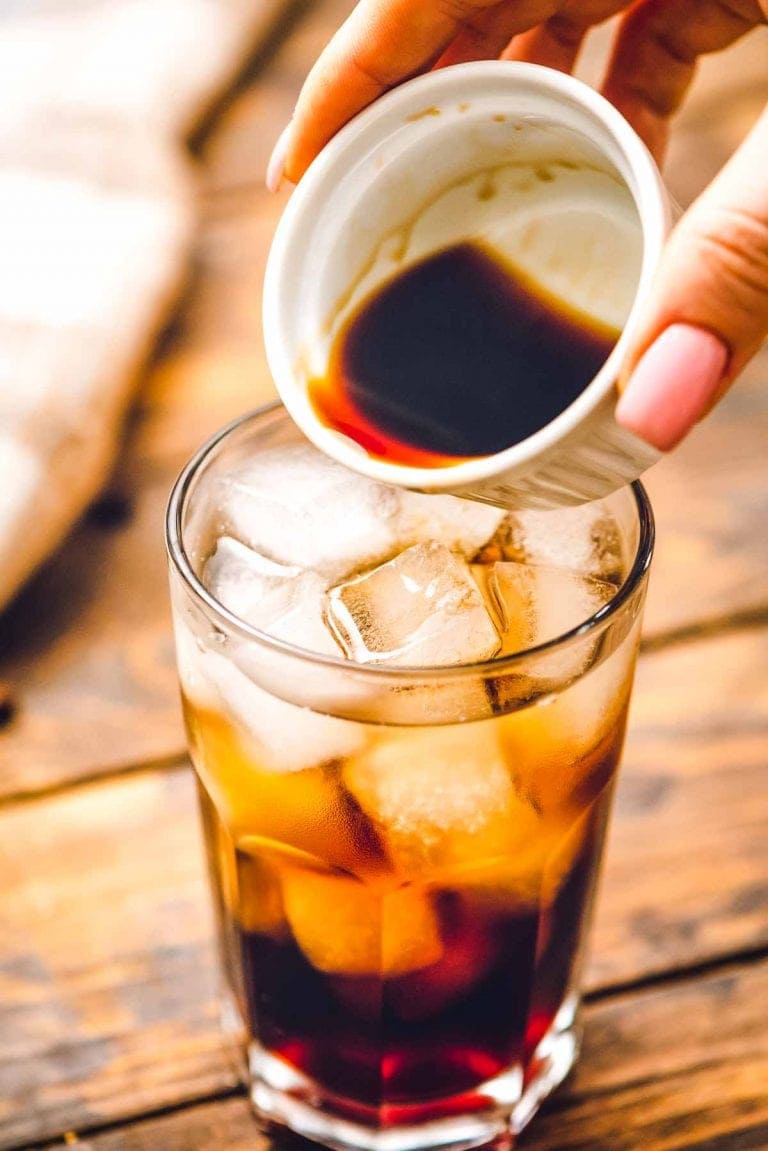 What does it taste like?
Because it's made with coffee liqueur it tastes like a spiked coffee drink. It's smooth and rich, but it does pack a boozy punch! Unlike a White Russian, which feels like a dessert cocktail, a Black Russian is lighter and not creamy rich.
This is such a quick and easy cocktail! We love making it for guests, but it's so easy you can easily mix up a single drink for yourself.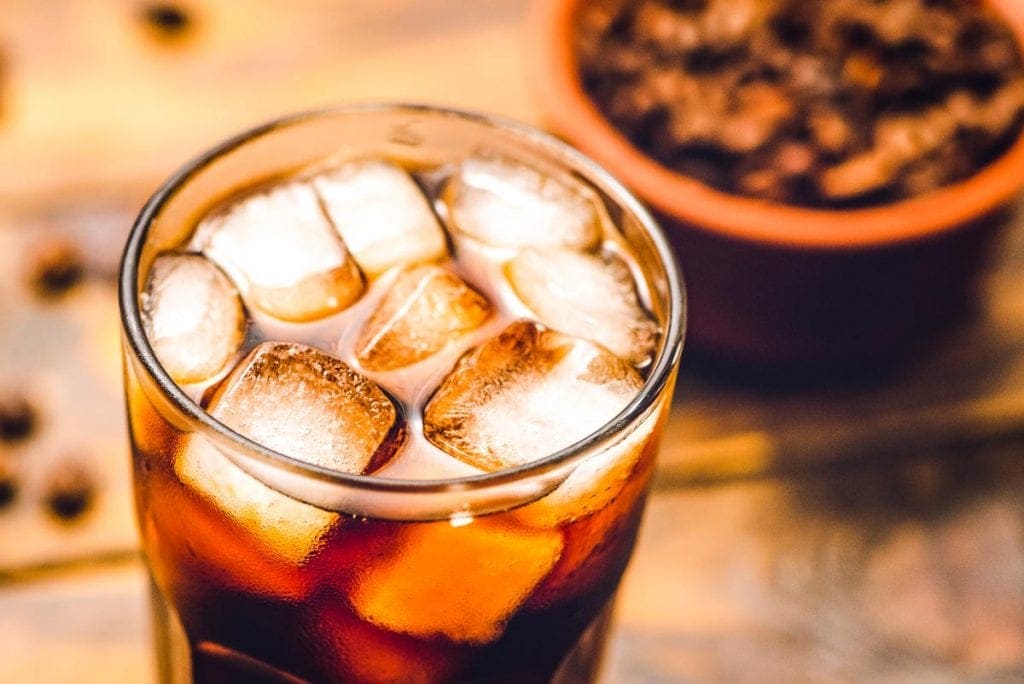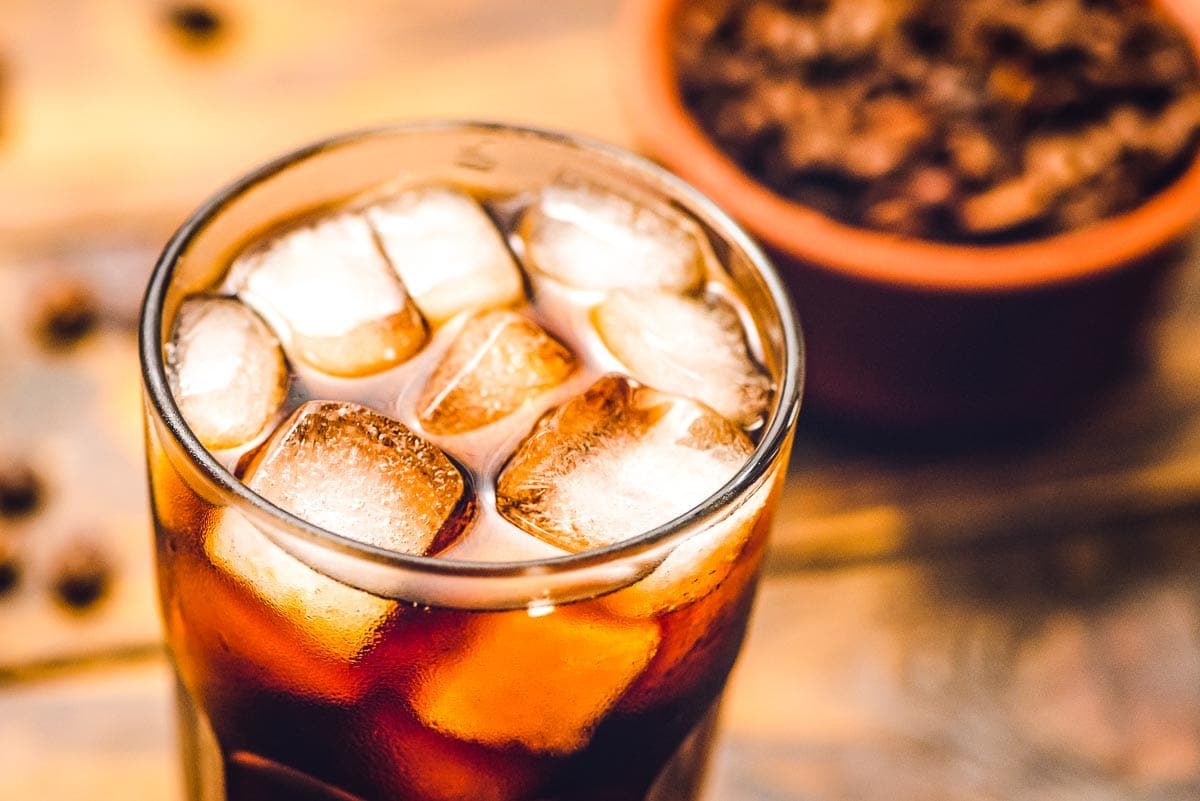 Quick and Easy Cocktail Recipes
Looking for more easy cocktails to try? Here are some you might like, too!
Try it and love it? Rate it, please!!!? Seriously though a five-star rating below will make my day! If you snap a photo, please be sure tag me on Instagram at @julieseatsandtreats or #julieseatsandtreats so I can see your amazing drinks!!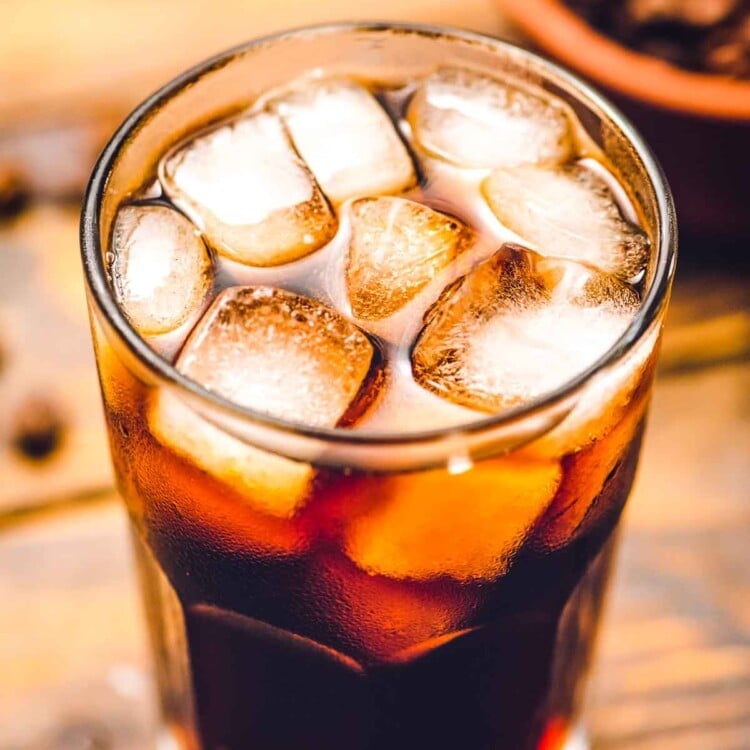 Black Russian
Quick and easy cocktail with a mixture of vodka and coffee liqueur!
Ingredients
2

oz

Vodka

1

oz

Kahlua

or other coffee flavored liqueur
Instructions
Fill a large highball glass with ice

Add vodka and Kahlua, stir.
Tips
Some bartenders prefer to pour the vodka, then the coffee liqueur, and let it settle without stirring.
Nutrition Information
Calories:
228
kcal
(11%)
,
Carbohydrates:
13
g
(4%)
,
Protein:
1
g
(2%)
,
Fat:
1
g
(2%)
,
Saturated Fat:
1
g
(6%)
,
Sodium:
3
mg
,
Sugar:
13
g
(14%)