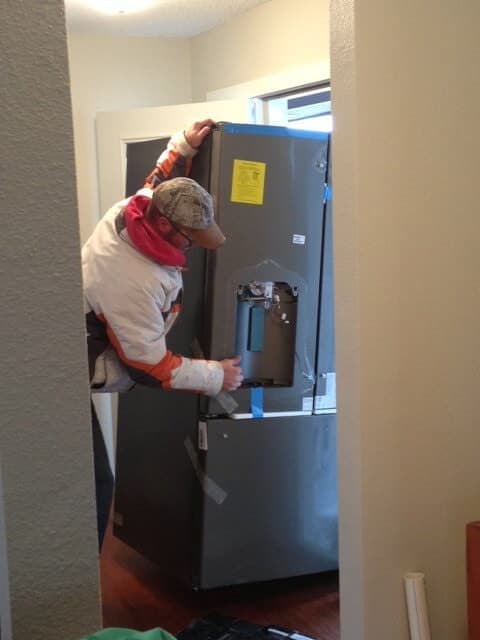 Well the moving day is nearing and I have a ton of stuff to do still. The hubby is also burning the midnight oil! We actually moved up the moving date a few weeks back by a week. Now I'm wondering if that was such a good idea but we are going with it!
This week we were busy installing appliances, the carpet came for the bedrooms and I continued moving things in and packing! That fridge…squeaked in by HAIRS. I of course showed up just in time to see the guys bringing it in. I could have done with out that!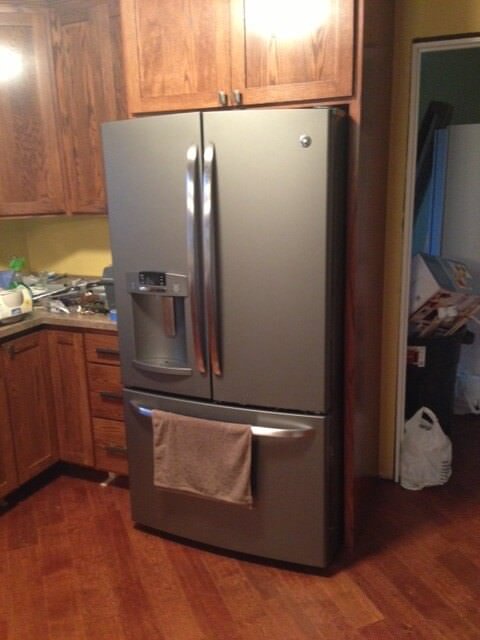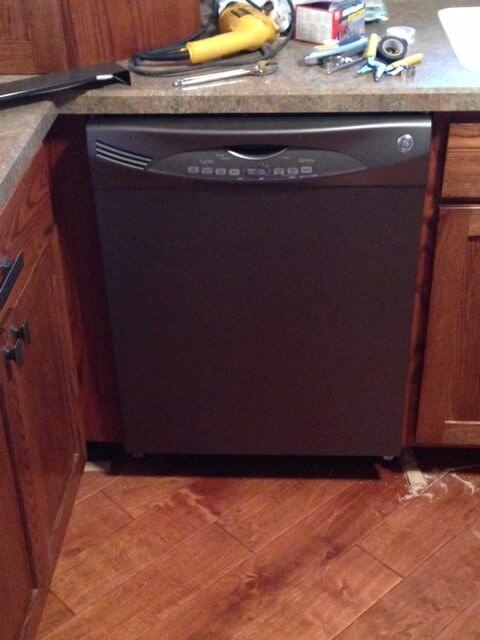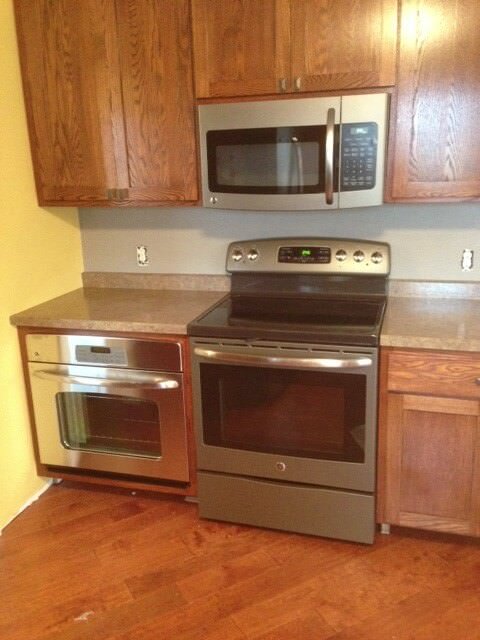 You may be wondering why I didn't get a double wall oven and then a stove top. Here's the deal. I didn't want to give up my counter space. By doing it this way I was able to put another wall oven in beside the oven/stove and have a counter over the top of it. If I would have did the double wall oven/stove top combo I would have lost that counter space and I wasn't about to lose my precious counter space!
We went with the new Slate appliances from GE. They are a bit darker than stainless and they don't leave finger prints. AMAZING! I'm already thankful for that choice. They look great. The only bummer is they don't make a wall oven so that is in stainless. It doesn't look bad, but the non finger printing appliances have me spoiled already!
List – Updated
1. Gut Upstairs
2. Side entire house (Siding off, Tyvek On!)
3. Trim out house (ORDERED! ARRIVED! STARTED!)
4. Jack up floor or ceiling
5. Fix Bathtubs
6. Frame windows and patio doors
5. Sheet rock in kitchen
6.Mud & Tape Upstairs
7. Paint, Paint, & Paint
8. Re-do wiring in kitchen
9. Install new windows
10. Install Kitchen Cabinets
11. Install Flooring
12. Install Appliances
13. Install Vanities, toilets etc. in bathroom (Tub fixtures left, and one toilet to hook up!)