Chocolate Banana Baked Oatmeal Cups ~ Perfect for Breakfast, School Lunches and Snacks! These Baked Oatmeal Cups are Packed with Protein, Make Ahead and Freezer Friendly!
Be sure to subscribe to my newsletter HERE so you never miss a new recipe!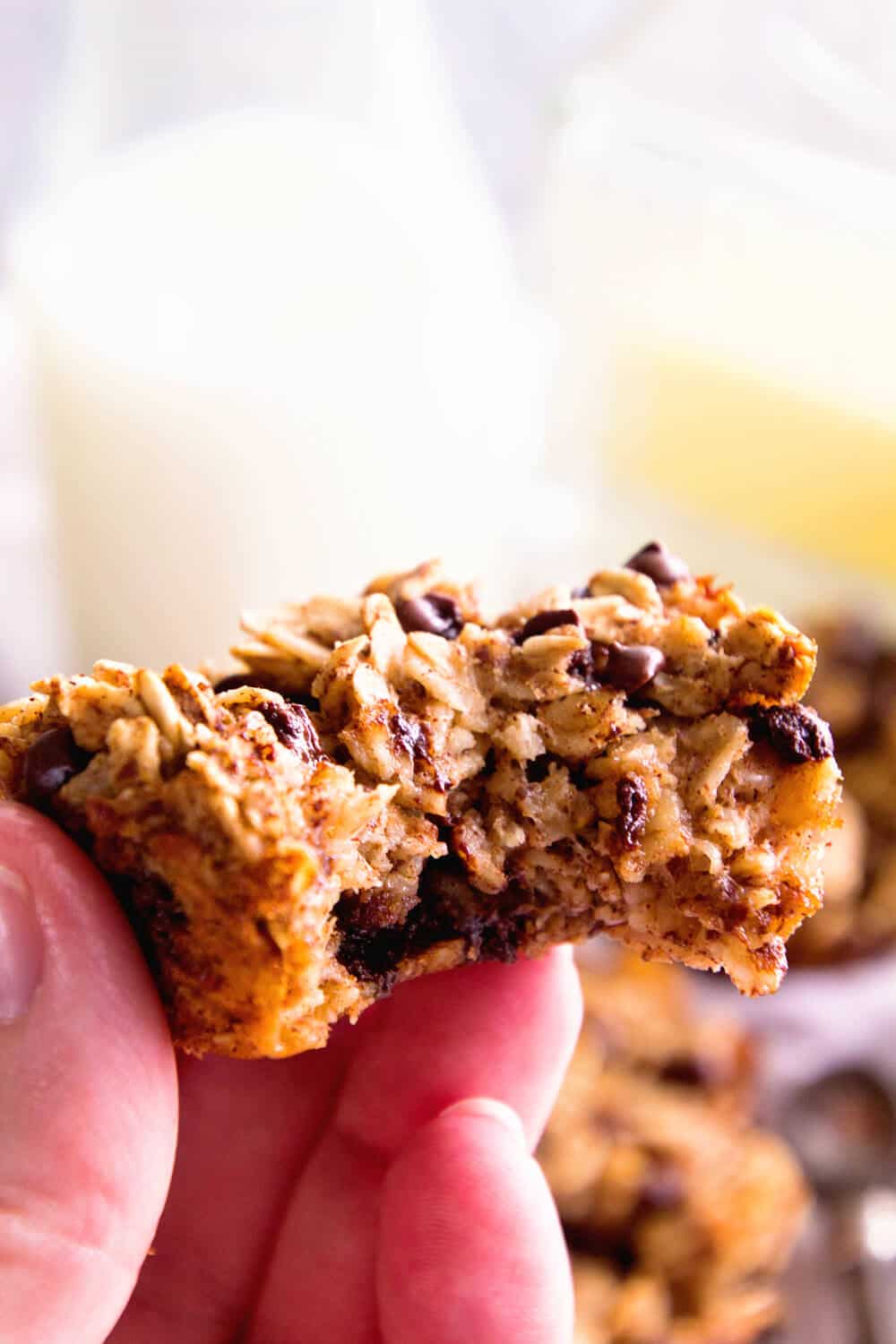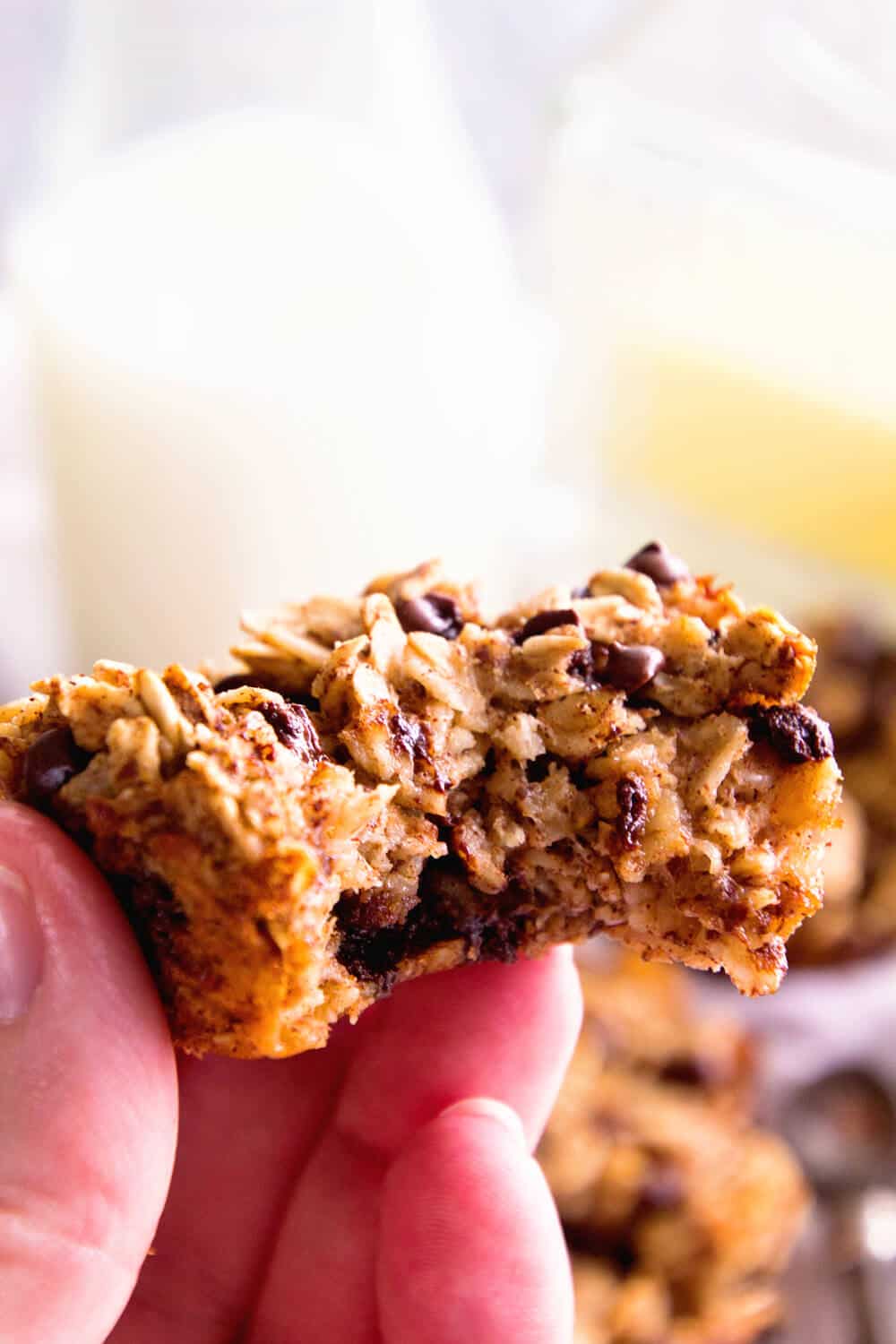 I'm officially on Easter detox today. It's kind of like Christmas detox. My house and my stomach! You guyssssss so much candy and food consumed over the weekend! It started on Friday with our traditional egg dying party at my aunt's house. All of us cousins are invited over with our children and we dye eggs, hunt for Easter eggs and then have a pizza party! It's so much fun! I look forward to it every year.
We are a large clan and the entire neighborhood is flooded with cars! Every year it seems to grow a little and we just got news that our cousin, who currently lives in California, is moving back this summer with his family so it will be even bigger next year!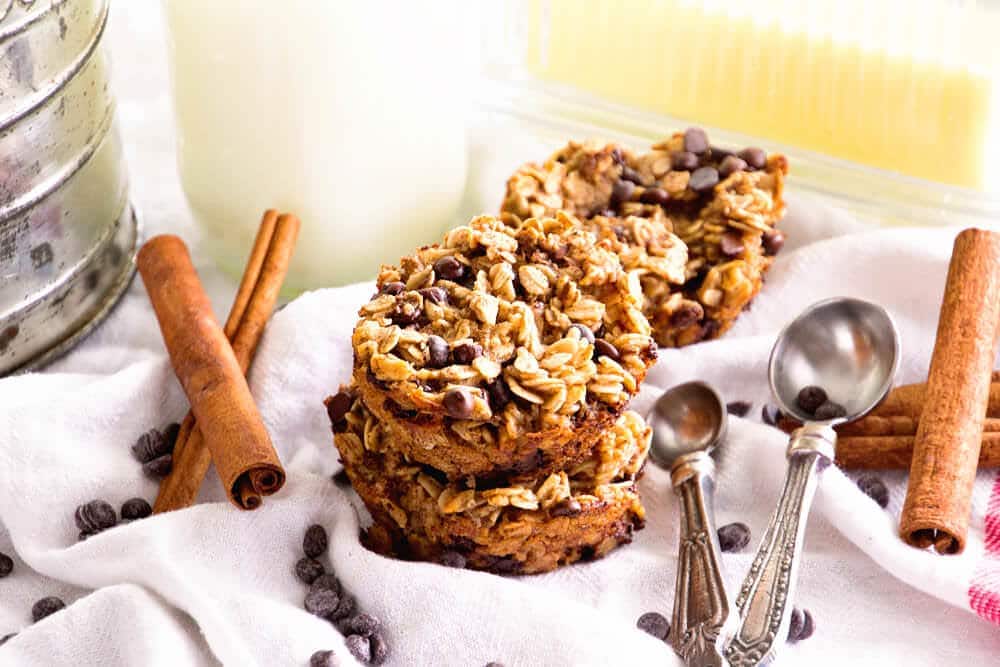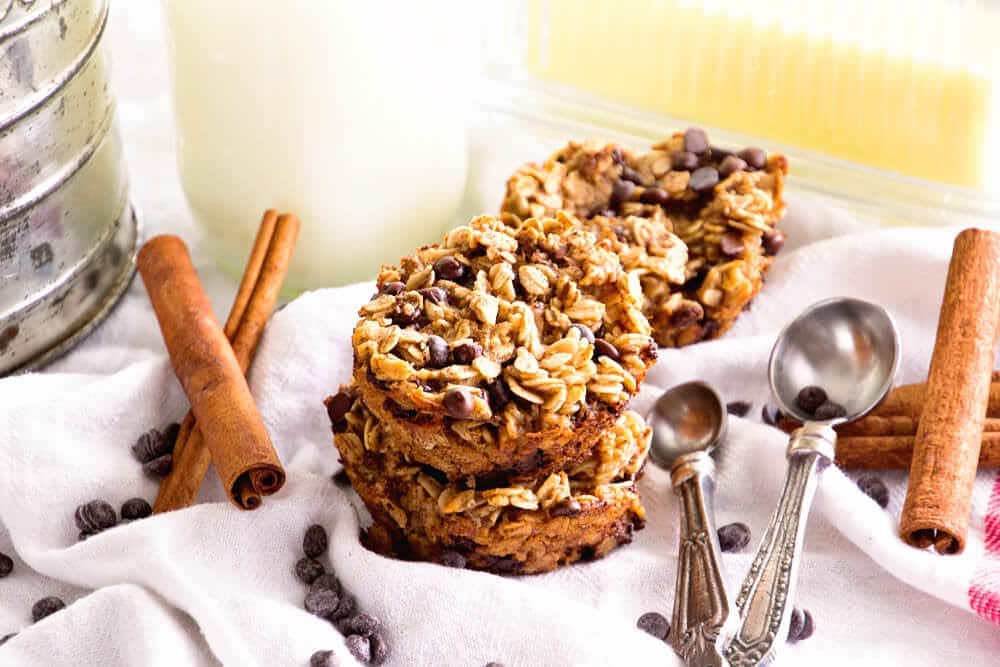 MY OTHER RECIPES
Saturday was pretty low key around here. We hung out and I made muffins for church plus ran and got the last minute Easter basket fixings. Talk about leaving it to the end! I was sweating that one because there's not a lot of choices when it comes to shopping around here!
The kiddos headed out to Grandpa and Grandma's house to see the cows and calves with Dad in the morning so Mom got groceries and shopped alone. Alone. Welllll not alone alone. I still had Koert, but hey I'll take it! So much easier! Actually Miss K just got to the age where it's kind of fun to shop with her for the most part and run errands. She always has a smart remark to share with me so more often than not I'm doubled over in stitches. Way better than being alone on my errands most of the time!
The hubs made dinner on Saturday which is always a win in my book! I got him a smoker for his birthday present and he is all excited about making everything possible on it. I'm embracing it! Now, women, I got him something that technically causes him more work. Was that like him buying me a vacuum cleaner for my birthday?!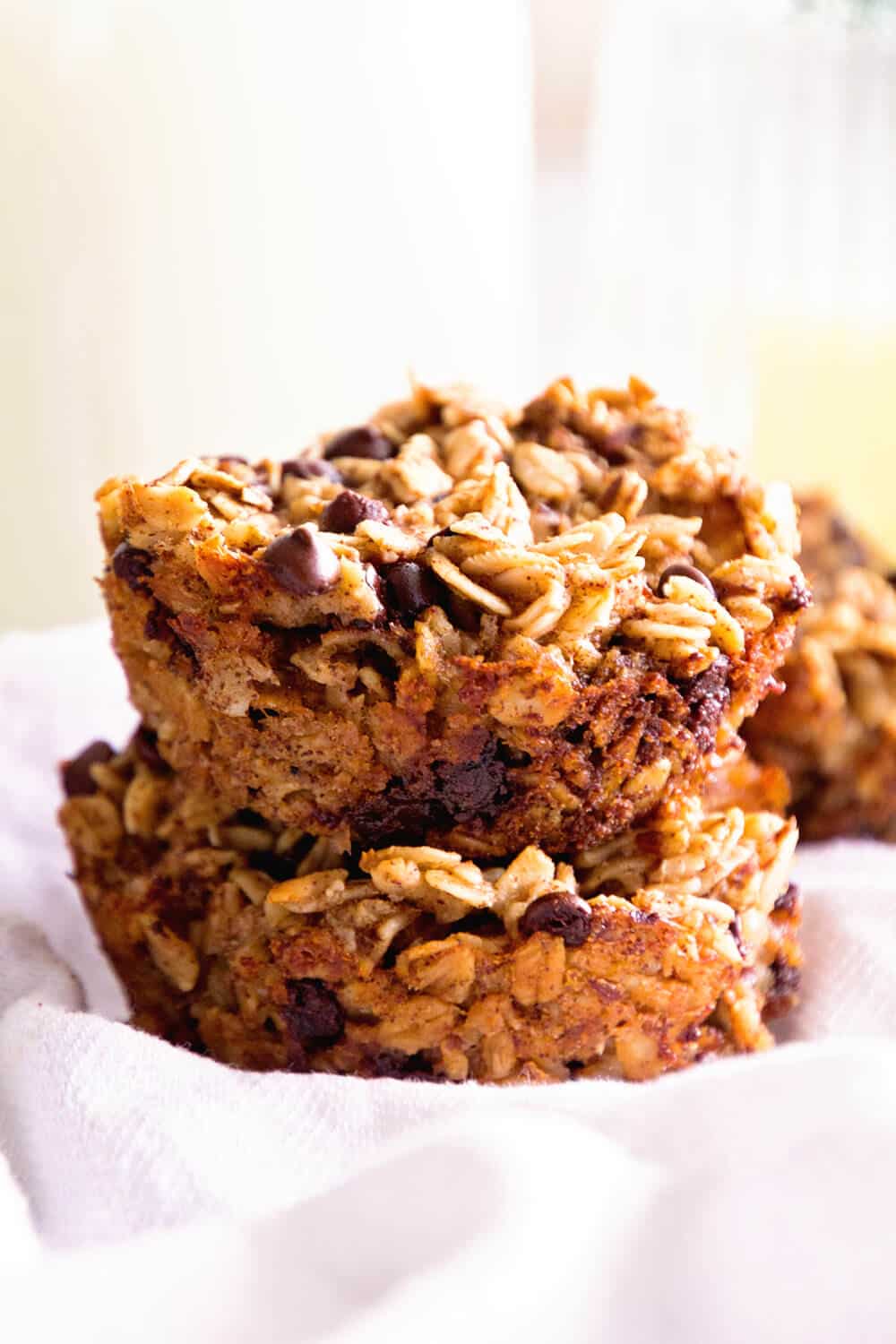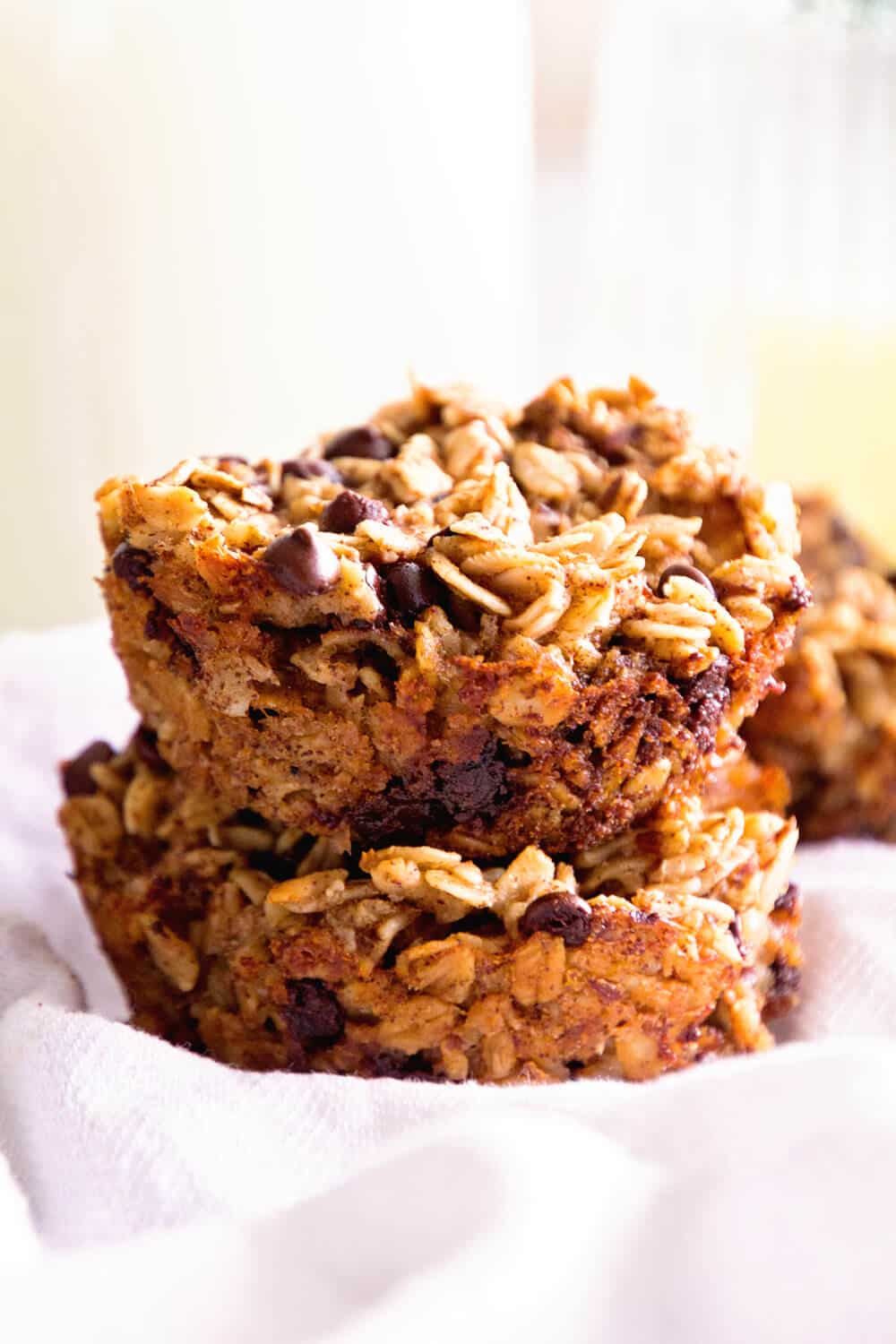 Sunday was Easter baskets, egg hunting followed by church then off to the hub's side for Easter dinner. I was in charge of the dinner rolls. In fact they told me to bring a "package" of dinner rolls so I didn't even feel tempted to make homemade ones! Ahhhhh, they must know I can hardly keep it together right now! I'm totally fine with this. In fact I said SWEET and got that package of dinner rolls that's for sure!
It's the season of life right now with three littles. I figured my time will come to pick up the slack and let someone else bring the package of dinner rolls in a few years right?
After that dinner I need a detox that's for sure. Ham, potatoes, corn, bread, salads, desserts and everything in between! These Chocolate Banana Baked Oatmeal Cups are the perfect wholesome treat for the week ahead. I love that I can bake them on Sunday and keep them in the fridge for a quick snack or breakfast. They are also good in the freezer for a month but mine never get there! We eat them to fast!
Chocolate Banana Baked Oatmeal Cups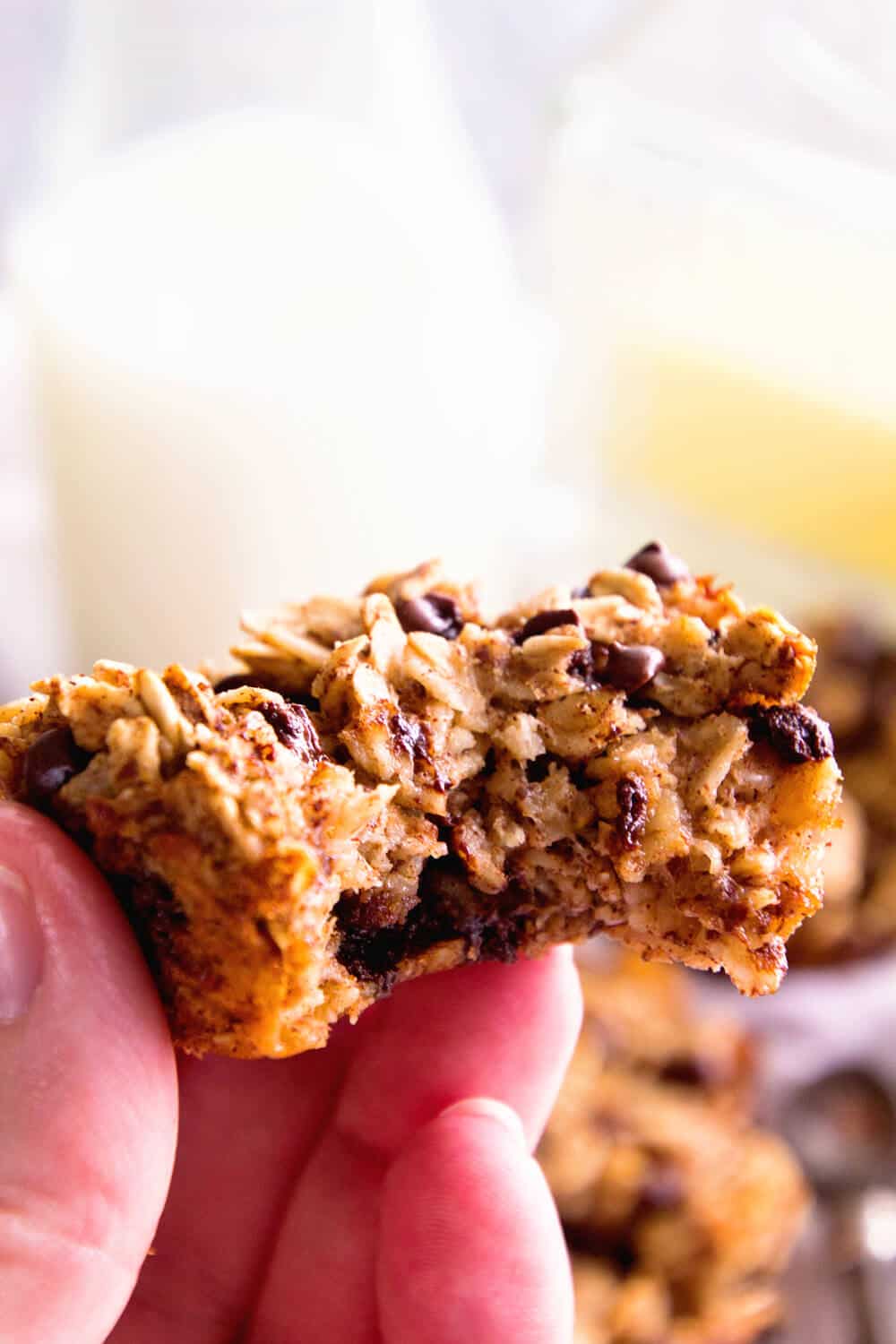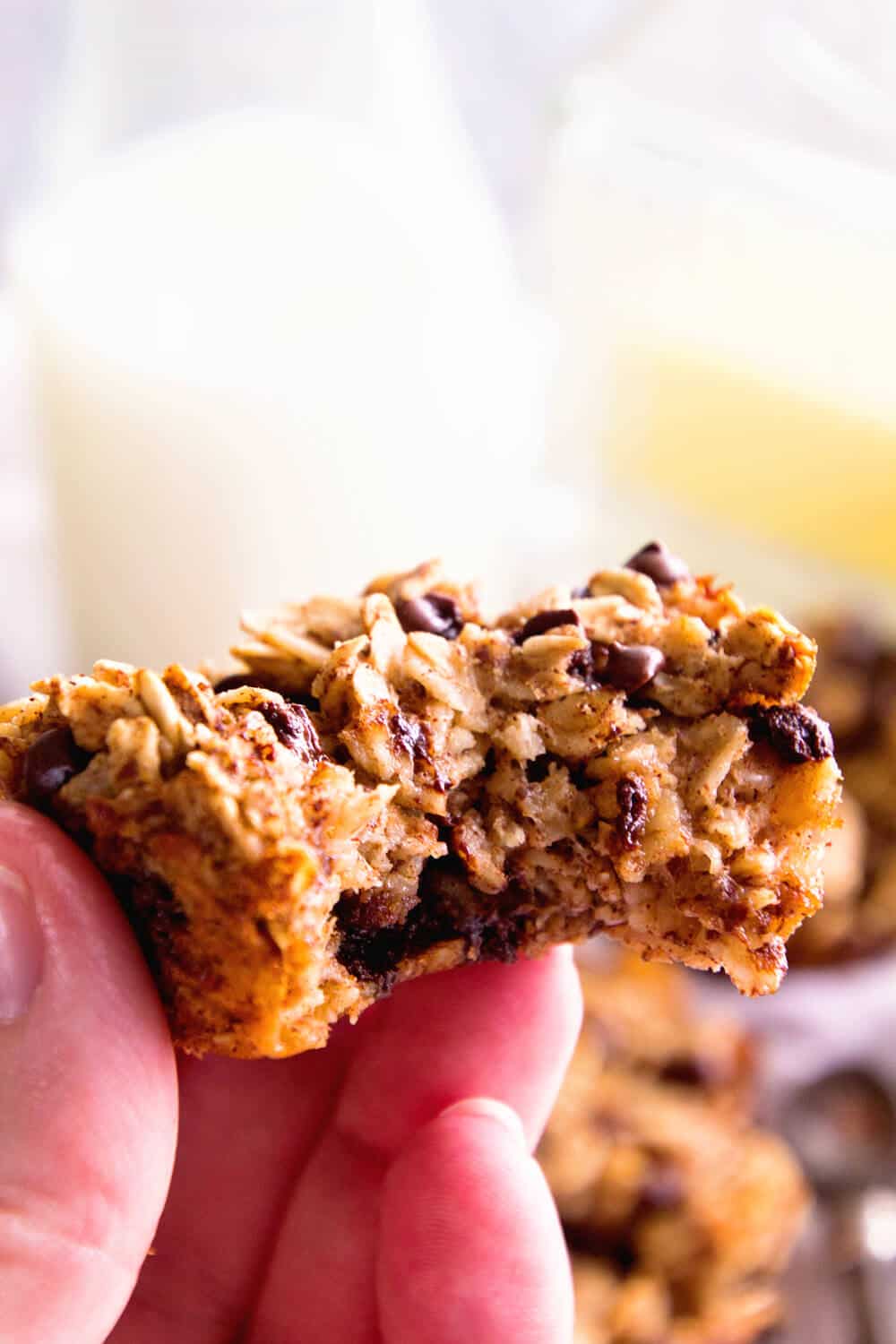 Ingredients
1 tablespoon ground flaxseed
3 tablespoons water
2 cups old fashioned oats
1 teaspoon baking powder
1/2 teaspoon sea salt
1 teaspoon ground cinnamon
1 large ripe banana, mashed
2 tablespoons coconut oil, melted
1 cup milk
2 tablespoons brown sugar
1 teaspoon pure vanilla extract
1/2 c. mini chocolate chips
Directions
Preheat the oven to 350°F. Grease a muffin pan with nonstick cooking spray and set aside.
Combine the ground flaxseed and water in a small bowl. Set aside while you prepare the other ingredients.
Combine oats, baking powder, salt and cinnamon in a large bowl. Set aside.
Combine mashed banana, flaxseed mixture, melted coconut oil, milk, brown sugar and vanilla extract in medium sized bowl.
Add the wet ingredients to the dry ingredients and mix to combine. Stir in chocolate chips. Pour the mixture into the prepared muffin pan, filling each cup evenly. Bake for 20-25 minutes or until the cups are a golden brown on top and set in the middle. Remove from the oven and let the muffins cool in the pan for 5 minutes. Remove from the pan and serve warm.
Recipe Notes
Oatmeal cups will keep in the refrigerator 2-3 days in an airtight container or in freezer up to a month. Reheat in the microwave.
Loading nutrition data...

did you make this recipe?
Tag @gimmesomegrilling on
Instagram
and hashtag it #julieseatsandtreats
Adapted from Two Peas & Their Pod