Crumb Banana Muffins ~ Delicious, Homemade Banana Muffins Loaded with a Amazing Crumb Topping! Perfect for an Breakfast!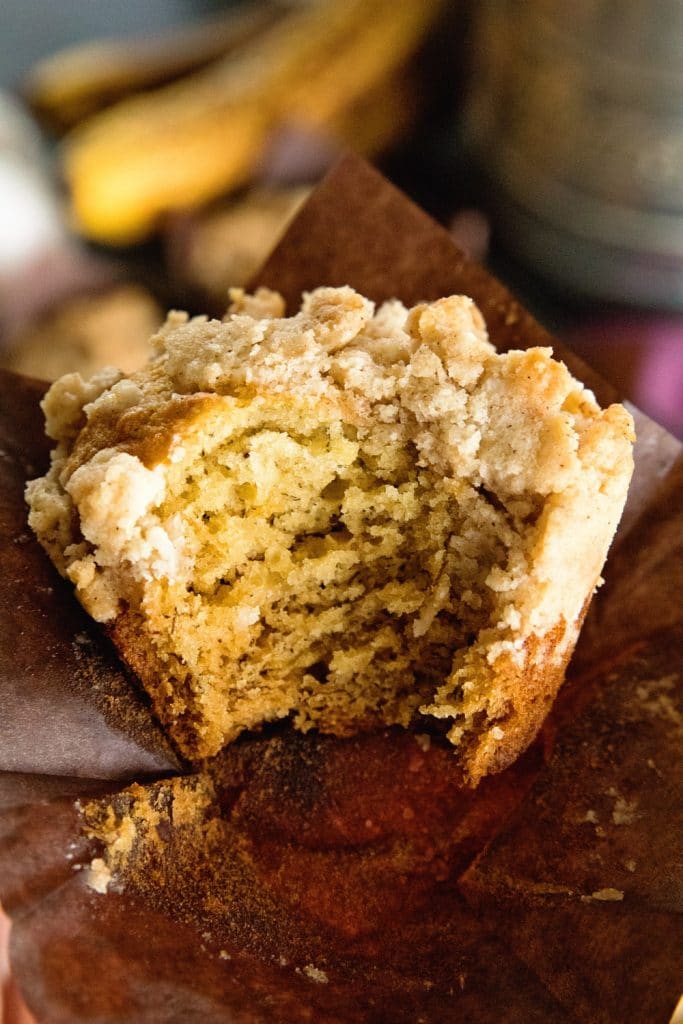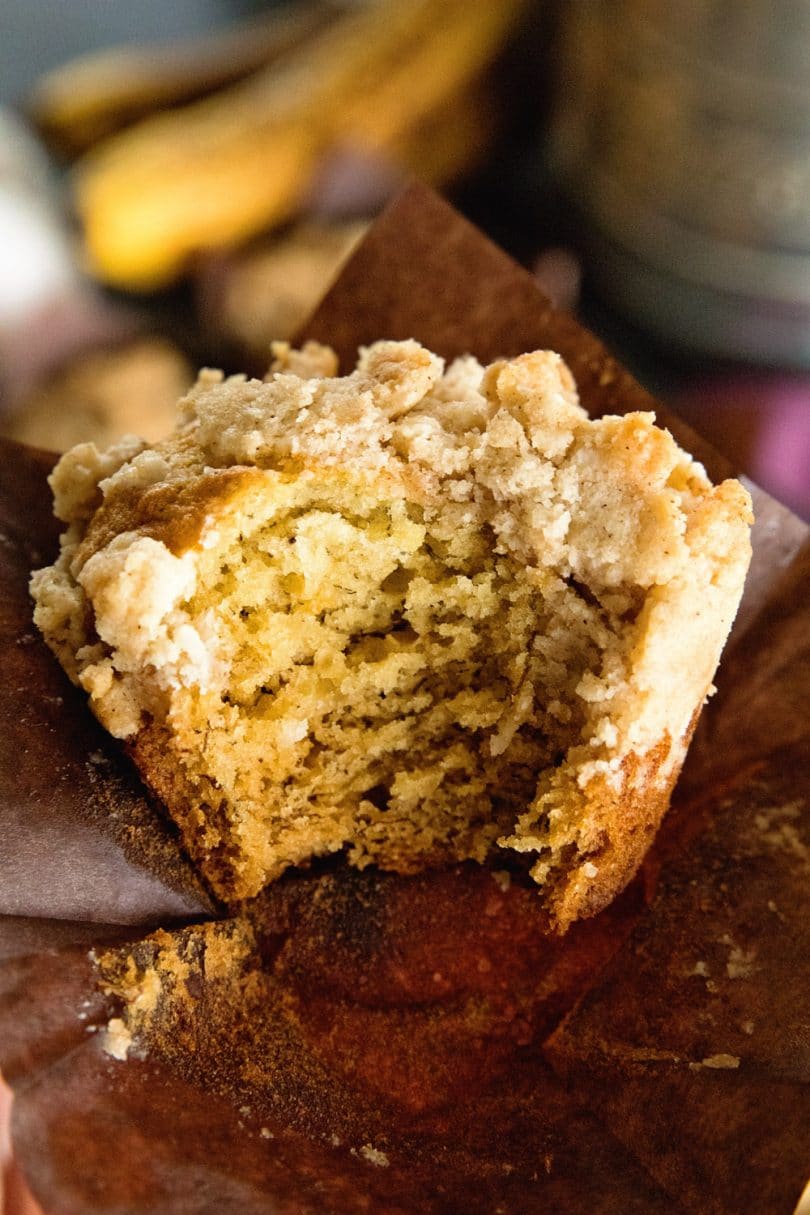 I hope everyone had a wonderful Mother's Day this past weekend! Mine was pretty much the best ever. It all started the week before with Miss K and her enthusiasm for the day. I never get real excited about it because, let's face it, I'll still be wiping butts and doing the Mom grind! That's just the season in my life. I'm good with it. Sure, sure I'd like to be whisked away on a spa getaway with my besties, drink Mimosas and gossip, but it's just not in the cards right now. Someday, someday that will be my goal!
Like I said, my day was made by little Miss K and her excitement. It was hard not to get excited too! She was literally counting down the days until Mother's Day. She had my entire day planned out. Thanks to my kids daycare Mom, Miss K had this breakfast in bed thing totally figured out. I told my hubs I'd make some Egg Muffins the night before so he just had to reheat them that morning but low and behold I found him the night before whipping them up before I got to him. Did I mention he's a winner? I also gave him instructions on how to make my coffee because Miss K know Mom needs coffee for breakfast and she wouldn't let him get away without it!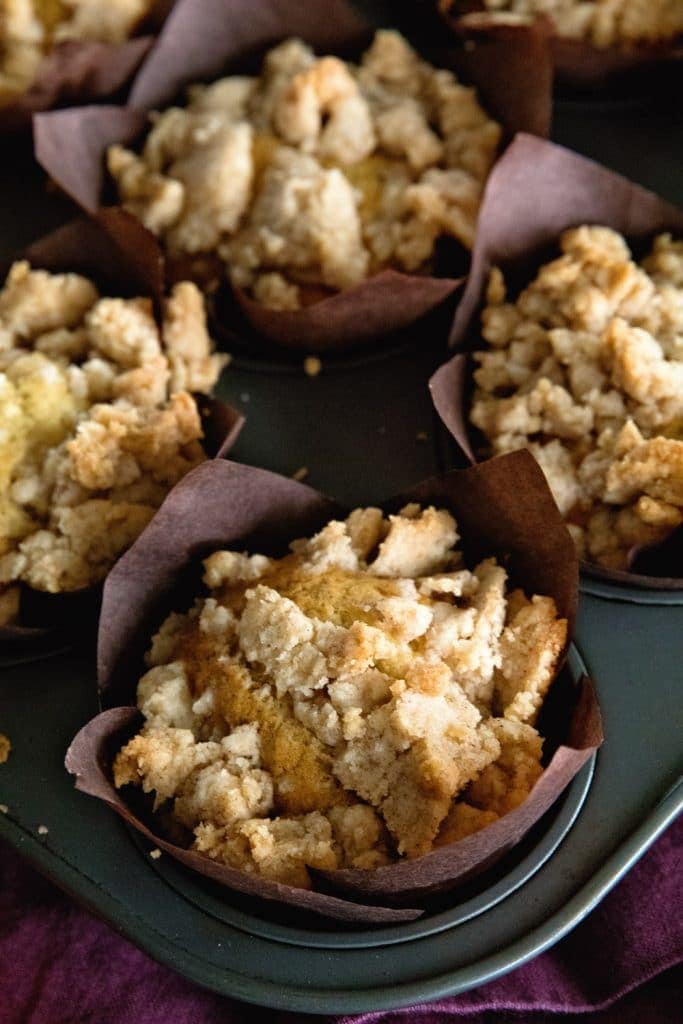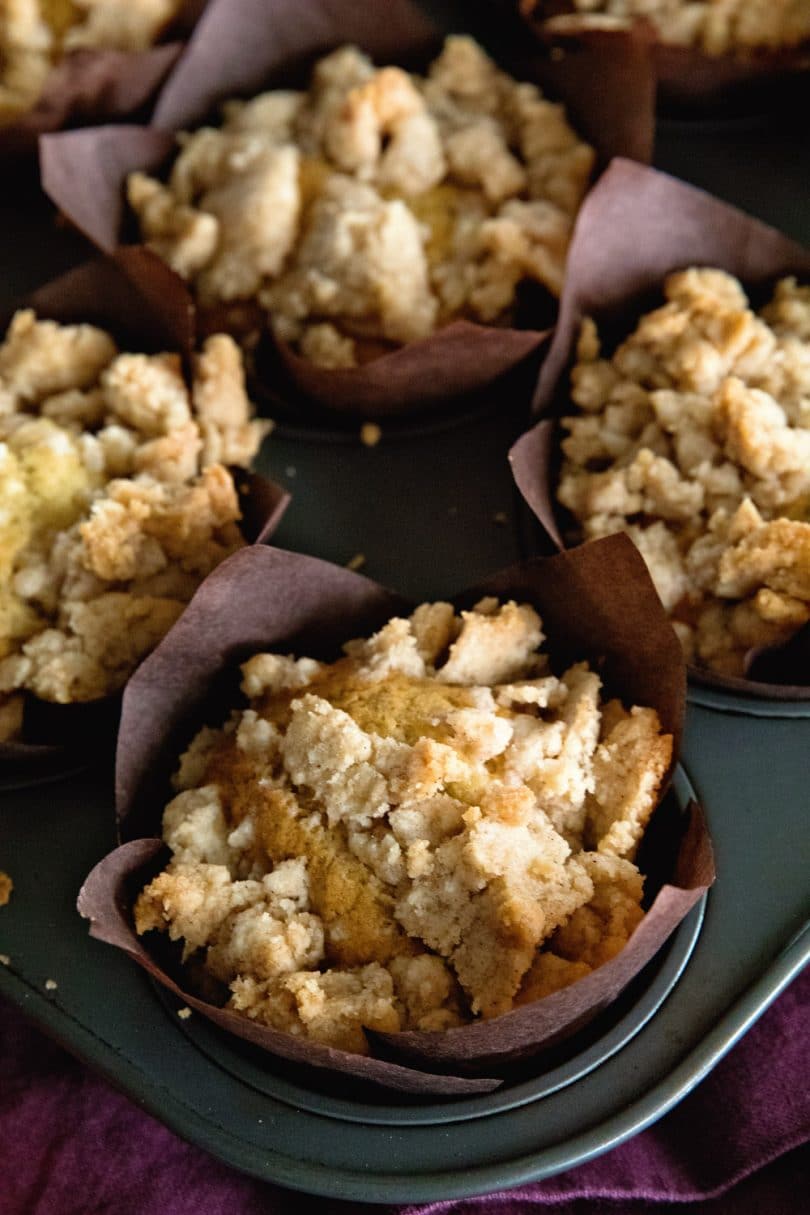 Mother's Day morning he walked into their bedroom at Miss K had her head propped up on her hands and was smiling from ear to ear! She yelled, "IT'S MOTHERS DAY LET'S MAKE BREAKFAST"!
Off to get me breakfast they went. I heard them rummaging around upstairs but honestly, I fell back asleep! Soon they were waking me up and had a tray and everything. Miss K was very amendment about the tray too. There was also one little box in my hub's hands and I was getting excited. It sure looked like a ring box! I tried to play it off so I wouldn't grab it from his hands. You guys, my husband is NOT the jewelry giving type.
He finally handed it over and I tried not to tear off the paper to fast. Inside was a beautiful ring with the three kid's birthstones set in it. I was ECSTATIC! Once again, he does not give me gifts like this. He was pretty proud of himself. I was pretty proud of them all!
To keep it real… there was only a little coffee spilled on the quilt as I ate in bed due to RyRy getting a little crazy. A quick wash later and it was all good!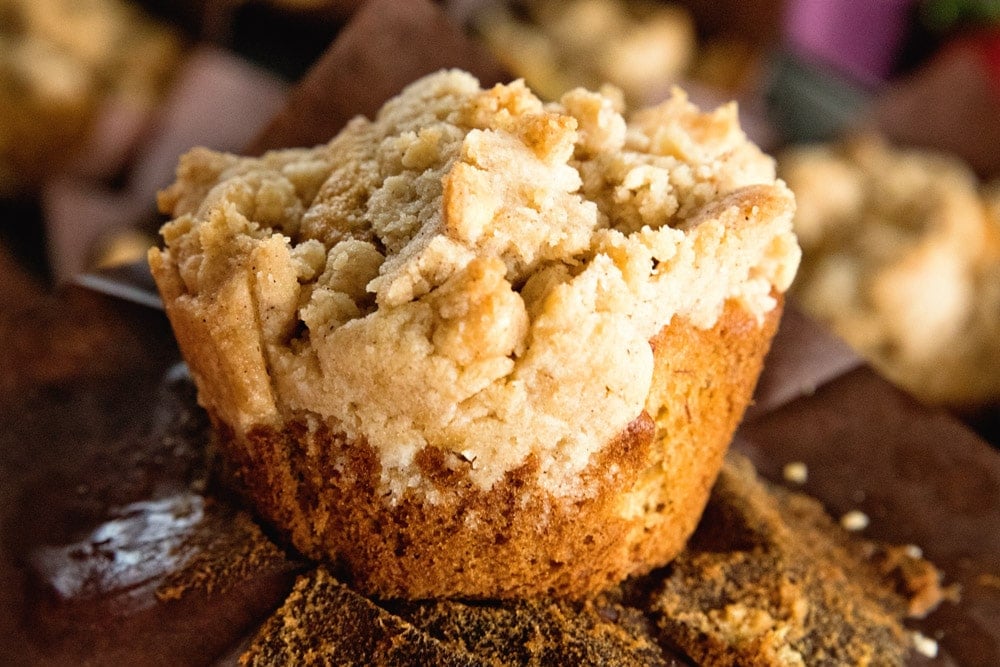 The rest of the day was spent at the cabin relaxing, then home to do laundry. I mean, it might be Mother's Day but I still got to run the house! Then we met my family for a dinner out. It was a terrific day.
Next year, I hope Miss K is still all about breakfast in bed because I'm going to ask for these Banana Muffins. The crumb topping you guys… to die for. I'm all about the crumb!
I used these Muffin Liners that are a little taller to help hold the crumb mixture on!
You might like my pumpkin cream cheese muffins and chocolate zucchini muffins, too!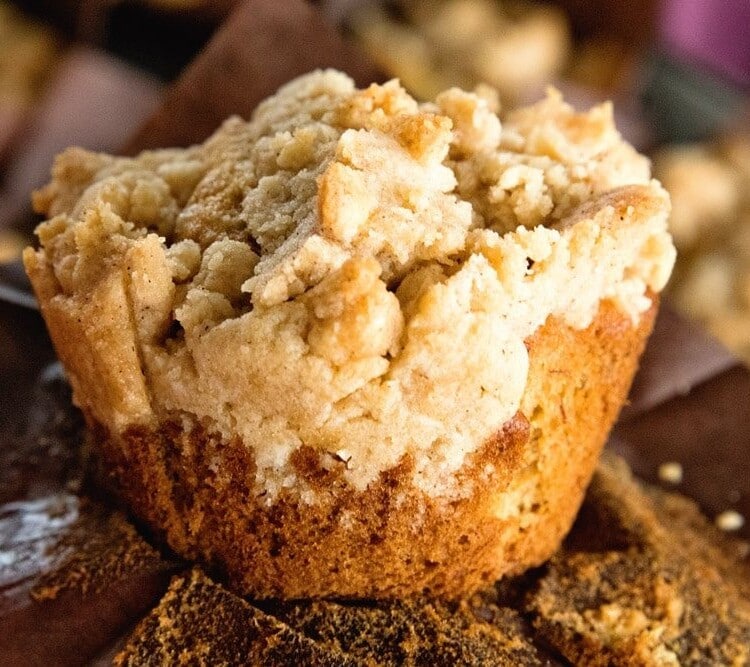 Crumb Banana Muffins
Delicious, Homemade Banana Muffins Loaded with a Amazing Crumb Topping! Perfect for an Breakfast!
Ingredients
Muffin
3

large bananas

mashed

1/2

c.

white sugar

1

egg

beaten

1

tsp

baking soda

1

tsp

baking powder

1 1/2

c.

all-purpose flour

1/3

c.

butter

melted
Crumb Topping
1/3

c.

granulated sugar

1/3

c.

brown sugar

3/4

tsp

ground cinnamon

8

tbsp

unsalted butter

melted

1 3/4

c.

cake flour
Instructions
Preheat oven to 350 degrees.

Line muffin pan with baking cups or spray them lightly with cooking spray. Set aside.

In a large mixing bowl combine bananas, sugar and egg. Add melted butter and stir until combined.

In a separate bowl combine dry muffin ingredients. Add to wet ingredients and stir until just combined.

Using a 1/4 cup measuring cup divide up batter into prepared muffin pan. Set aside.

For the crumb topping, in a medium bowl, whisk together sugars and cinnamon. Pour the butter over top and using a wooden spoon, mix until incorporated. Then add the cake flour and mix until mixture resembles a thick and cohesive dough.

Sprinkle a generous amount of the crumb topping on top. Do not press the crumb topping into the batter. Let set on top of muffin batter.

Bake 20-25 minutes or until toothpick inserted comes out clean. If you wish for the crumb topping to have a darker brown appearance broil muffins for a few minutes, make sure to watch this closely.

Store muffins in air tight container for up to two days.
Tips
I used these Muffin Liners that are a little taller to help hold the crumb mixture on!
Nutrition Information
Calories:
468
kcal
(23%)
,
Carbohydrates:
77
g
(26%)
,
Protein:
8
g
(16%)
,
Fat:
14
g
(22%)
,
Saturated Fat:
8
g
(50%)
,
Cholesterol:
48
mg
(16%)
,
Sodium:
162
mg
(7%)
,
Potassium:
227
mg
(6%)
,
Fiber:
2
g
(8%)
,
Sugar:
26
g
(29%)
,
Vitamin A:
440
IU
(9%)
,
Vitamin C:
2.6
mg
(3%)
,
Calcium:
42
mg
(4%)
,
Iron:
1.9
mg
(11%)