Healthy Banana Bread Recipe
Healthy Banana Bread Recipe ~ Delicious Mini Banana Bread Loaves that are Lightened Up with Coconut Oil, Whole Wheat Flour and Truvia! Moist, Easy and Delicious Banana Bread!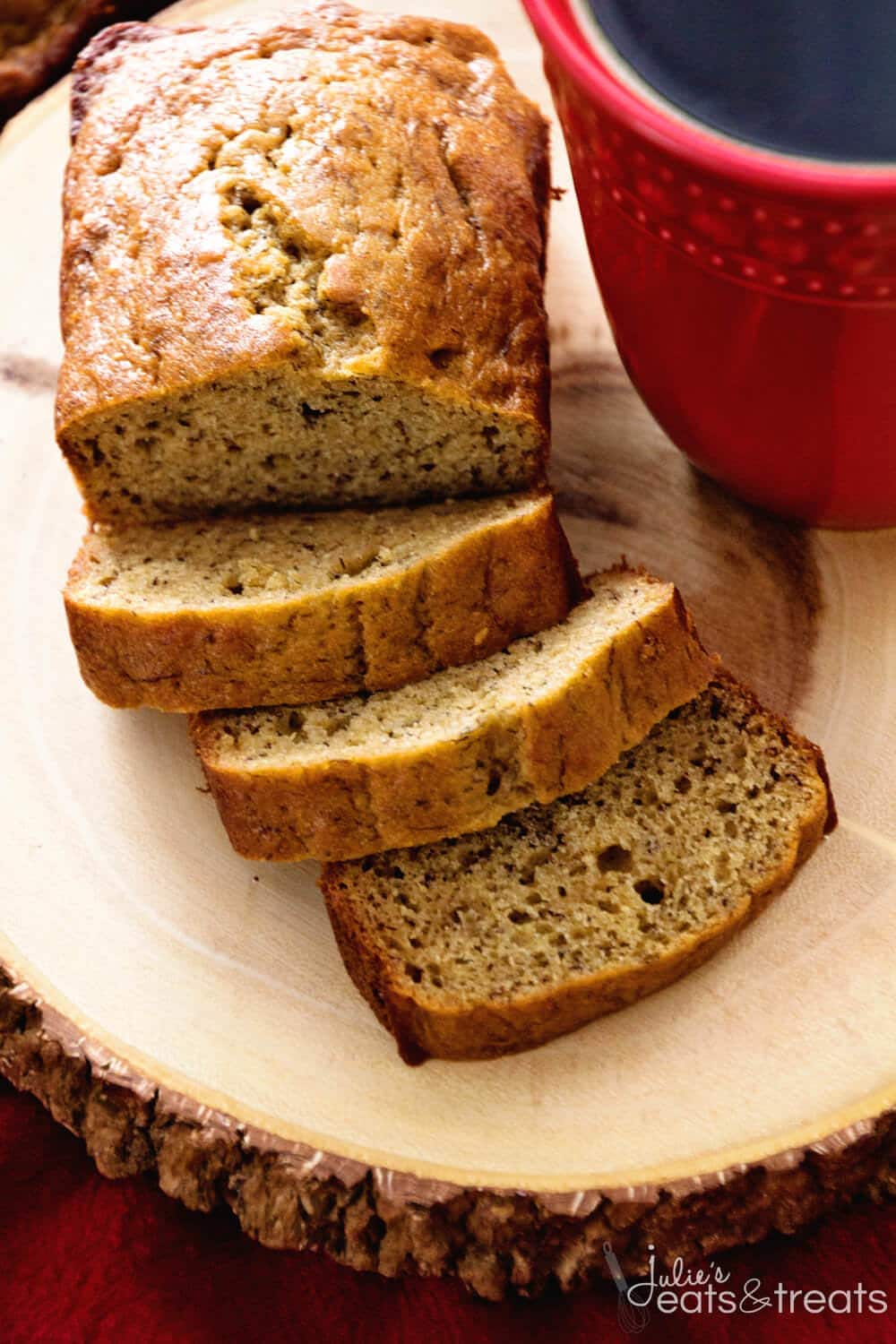 Sometimes I just crave a big hunk of banana bread and it seems like you do to because you love this Banana Bread recipe! Sometimes I like to live on the edge a little and make a banana bread with a twsit! When I'm in that mood I make Cinnamon Swirl Banana Bread. The only problem is that I can never stop at one slice! Fresh out of the oven is when it's the hardest to resist temptation! That's when I decided it was time I gave us another alternative with a Healthy Banana Bread option! It uses coconut oil, whole wheat flour and Truvia to lighten the traditional recipe up a bit. Then when I go for that second slice, which I know I'm going to do, I won't feel quite as guilty!
Banana Bread is my comfort food. I'll admit it. If it's a cold blustery day in the winter it's that thing I crave to eat. I love to make it, enjoy the delicious aroma while it bakes and of course love to dig in once it's done, often times burning the top of my mouth! Or if I'm having a bad day it's the same deal!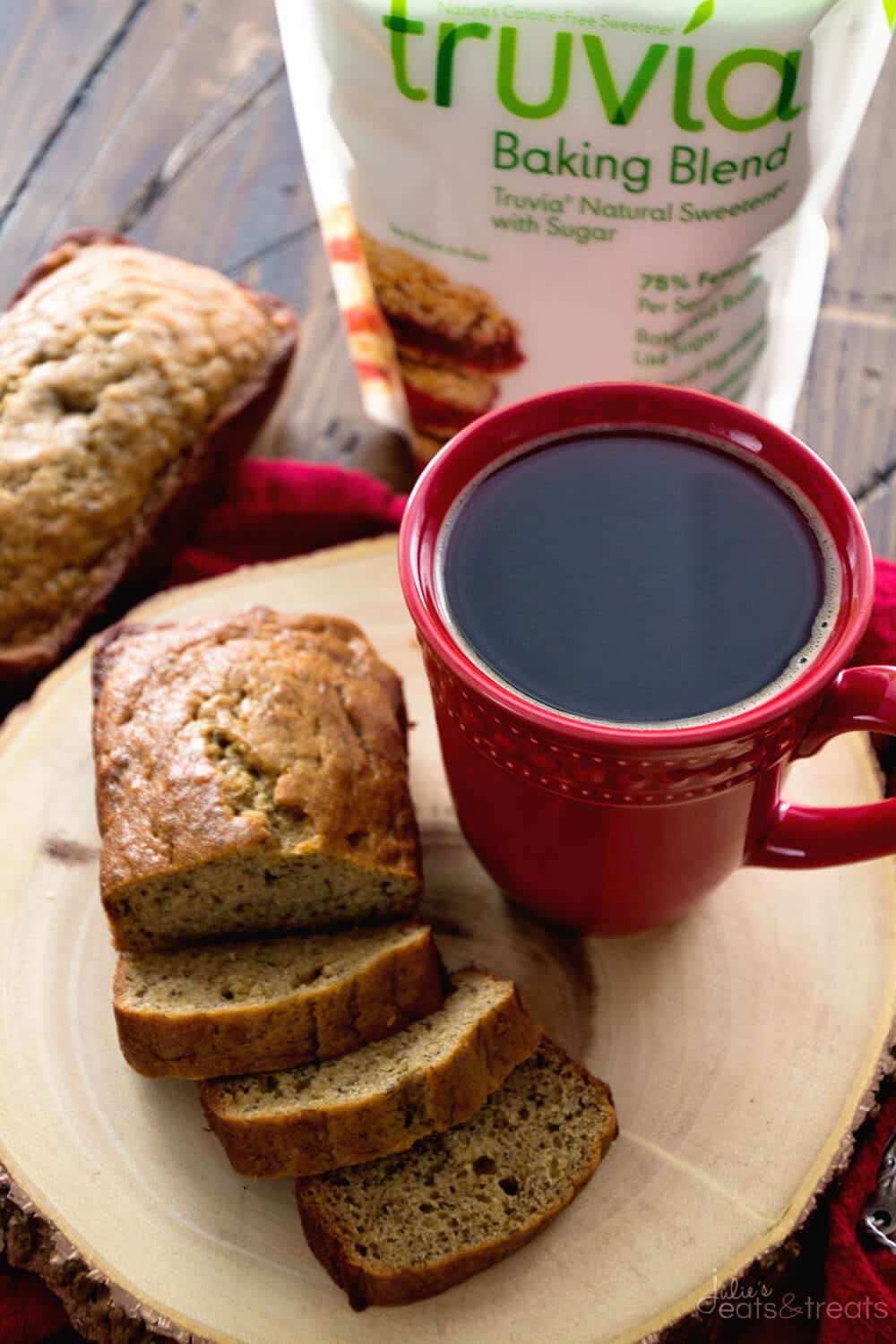 Last week I had one of those bad days where I was craving some Banana Bread. You see I appear to have it all together or at least that is what I'm often told. In my head I'm laughing hysterically at this conversation because I know I don't have it all together. Far, far from it. I must do an excellent job of covering this up! For instance last weekend after church I had a slight panic attack because I realized that Easter was the next weekend. For some reason I thought there was another week in there. I had bought the girl's dresses and had them ready to go but I didn't have a white sweater to go over RyRy's and in Minnesota you need one in March! After some searching the hubs found one online that would be here in time and the crisis was averted.
Or so I thought…
Until I got that package and it seemed REALLY heavy for a tiny little white sweater. I opened up the package and low and behold it contained three pairs of men's cargo pants. Instant panic. I live in small town Minnesota it's not like I can run up town and purchase one, henceforth why I ordered it online! Immediately I go to Facebook to vent and my amazing, supportive friends are offering up their sweaters. My sister-in-law saved the day and picked one up on the way home Friday.
And if anyone wears a Men's size 34×30 and would like some dark brown cargo pants I totally can hook you up!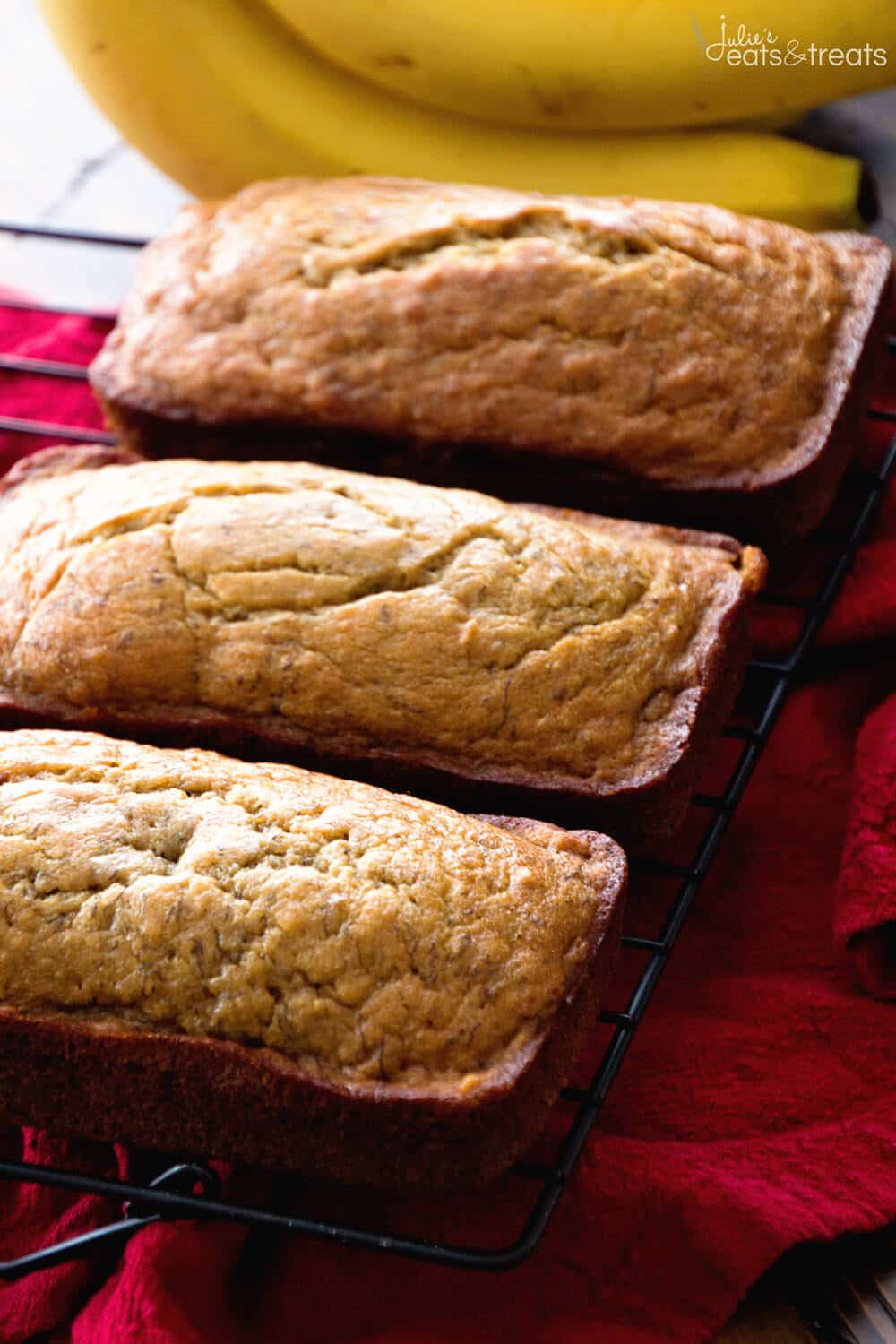 I fully plan to do a little bit better in the planning department next time! Hold me to that will you?
As I said before I lightened this delicious banana bread up by using  Truvia® Baking Blend. It's one of my favorite secret ingredients because it helps me reduce the calories in delicious baked goods and not sacrificing the flavor. Truvia® sweetener is natural, great-tasting sweetness that was born from the leaves of the stevia plant. This Banana Bread is perfect for when you need that big slice or two of Banana Bread when the craving hits!
*This post was compensated by Truvia. All opinions are my own as always.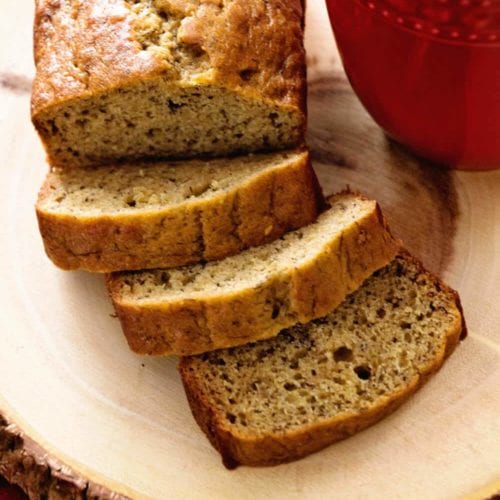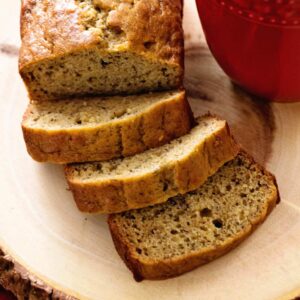 Healthy Banana Bread Recipe
Healthy Banana Bread Recipe ~ Delicious Mini Banana Bread Loaves that are Lightened Up with Coconut Oil, Whole Wheat Flour and Truvia! Moist, Easy and Delicious Banana Bread!
Ingredients
1/2

c.

coconut oil

liquid form

1/2

c.

Truvia baking blend

2

eggs

1/2

c.

Greek Yogurt

3

ripe bananas

mashed

2

tsp

vanilla extract

1 1/4

c.

white whole wheat flour

1/4

tsp

salt

1

tsp

baking soda
Instructions
Preheat oven to 350 degrees. Spray four mini loaf pans with non-stick cooking spray.

Cream together coconut oil and Truvia baking blend in a mixing bowl using a hand held mixer. Add egg one at a time; beating after each addition.

Mix in Greek Yogurt, banana and vanilla extract until completely incorporated.

In a separate mixing bowl combine flour, salt and baking soda. Gradually add to wet ingredients mixing as you go.

Divide batter between the mini loaf pans, filling each halfway.

Bake for 30 minutes or until the tops are browned and a toothpick inserted into center of loaf comes out clean.
Nutrition
Calories:
149
kcal
Carbohydrates:
20
g
Protein:
3
g
Fat:
6
g
Saturated Fat:
5
g
Cholesterol:
16
mg
Sodium:
100
mg
Potassium:
94
mg
Fiber:
1
g
Sugar:
8
g
Vitamin A:
35
IU
Vitamin C:
1.6
mg
Calcium:
20
mg
Iron:
0.5
mg
Things You Might Need for this Recipe!
More Recipe with Truvia!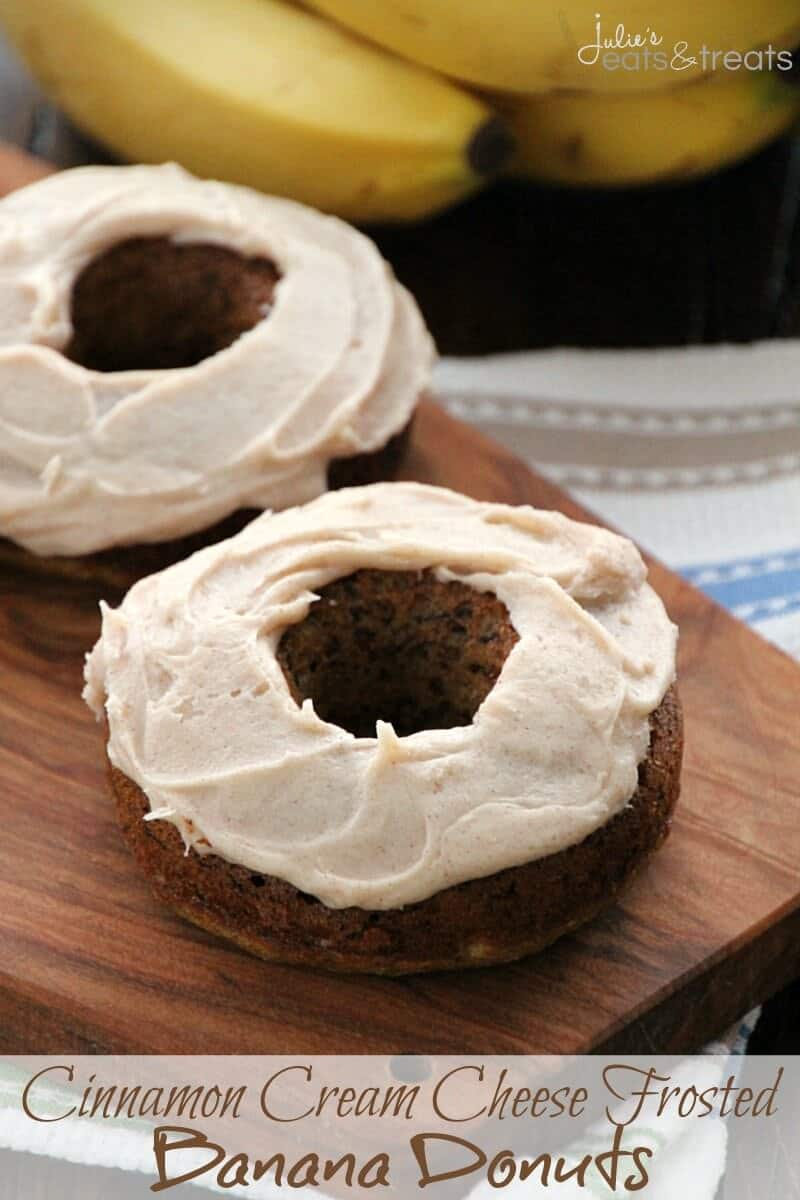 Cinnamon Cream Cheese Frosted Banana Donuts ~ Delicious, Easy, Moist Baked Banana Donuts Topped with Cream Cheese Frosting Loaded with Cinnamon!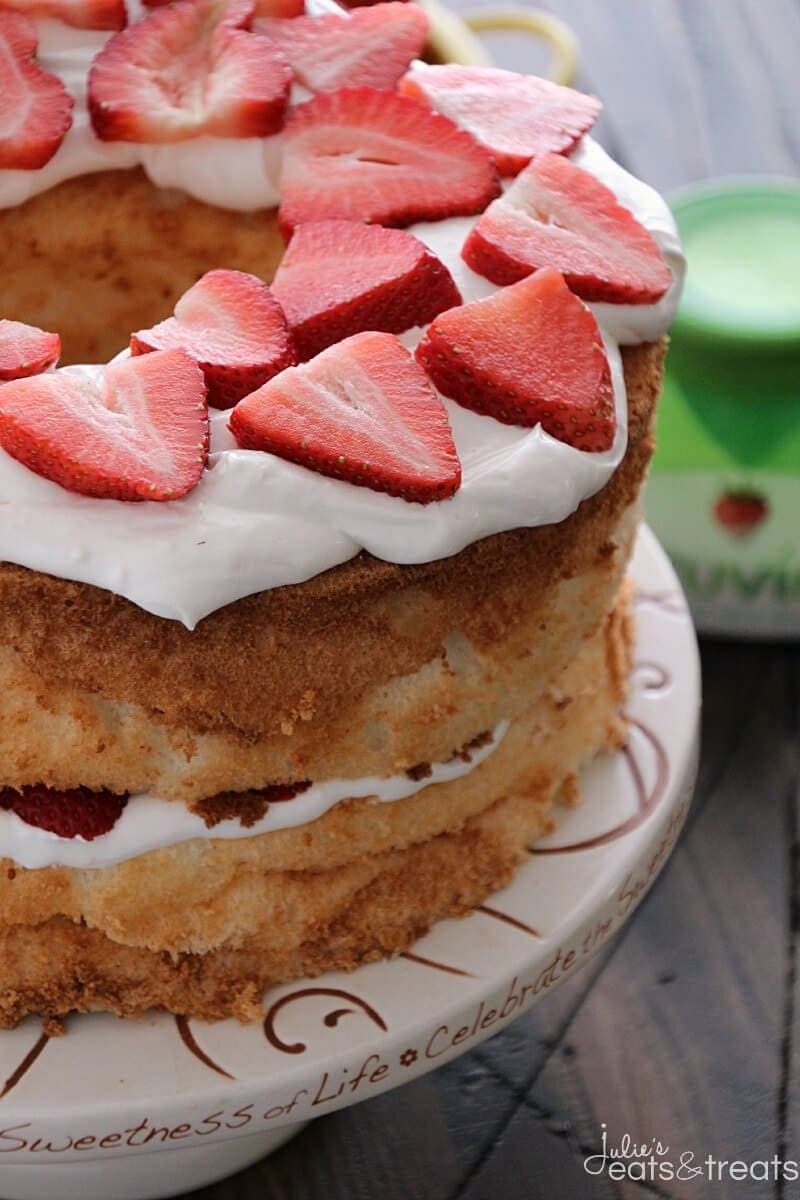 Strawberry Lemon Fluff Angel Food Cake ~ Light, Fluffy Angel Food Cake Pilled with Light & Creamy Lemon Filling and Fresh Strawberries!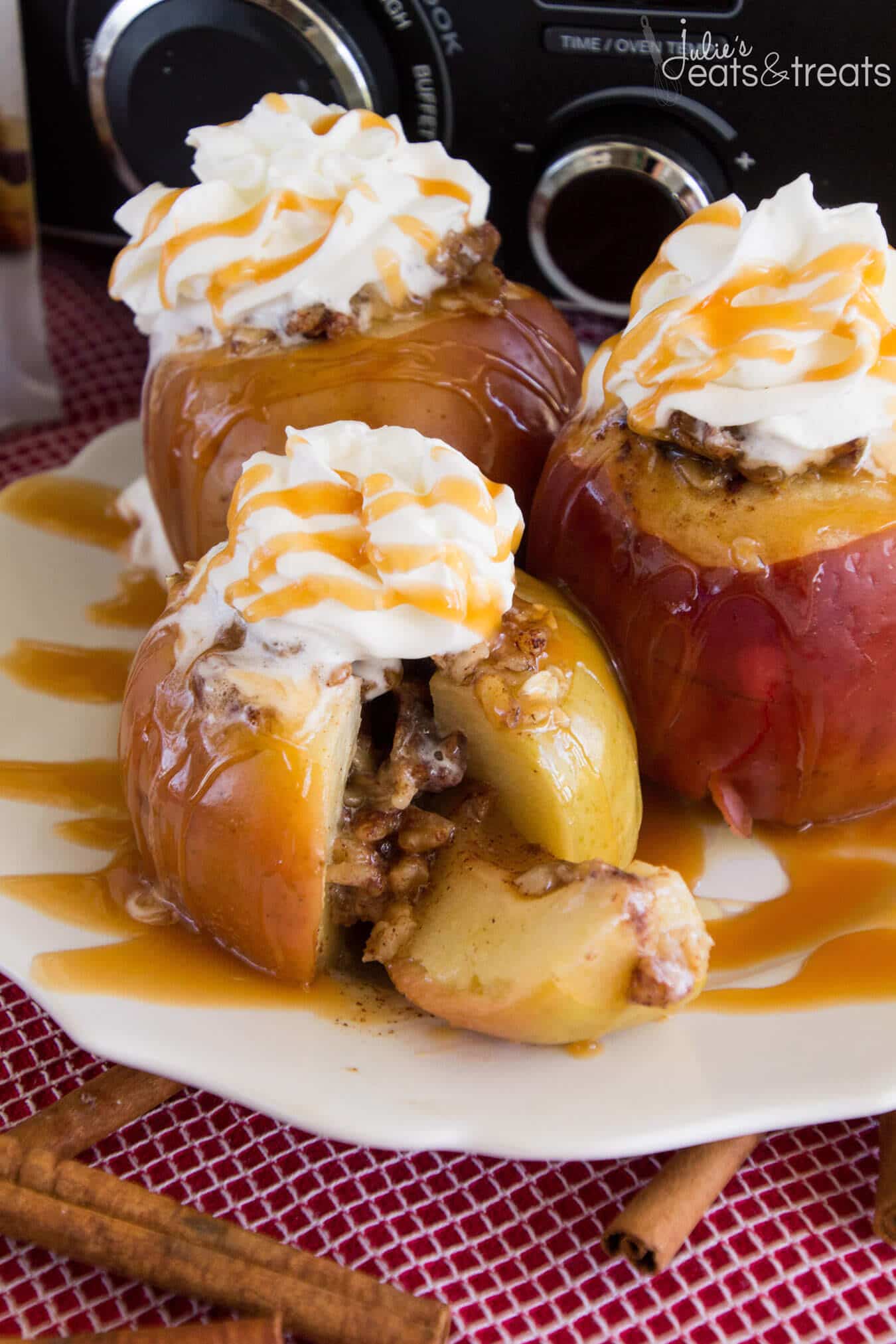 Light Crock Pot Baked Apples Recipe ~ Delicious, Apples Stuffed with Oatmeal, Brown Sugar and Walnuts then Baked to Perfection in the Slow Cooker! Then Drizzle them with Caramel!