Stuffed Garlic Mushrooms ~ These quick and easy stuffed mushrooms are rich and full of flavors thanks to garlic, butter, parsley and cheese stuffing. They are the perfect small bite appetizers!
Be sure to subscribe to my newsletter HERE so you never miss a new recipe!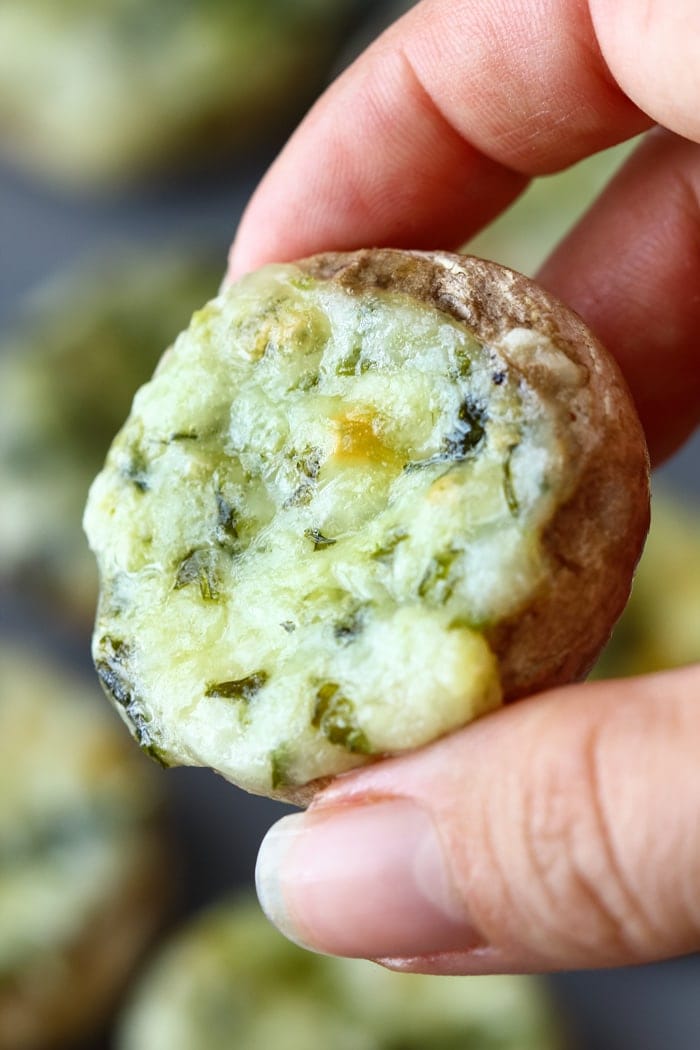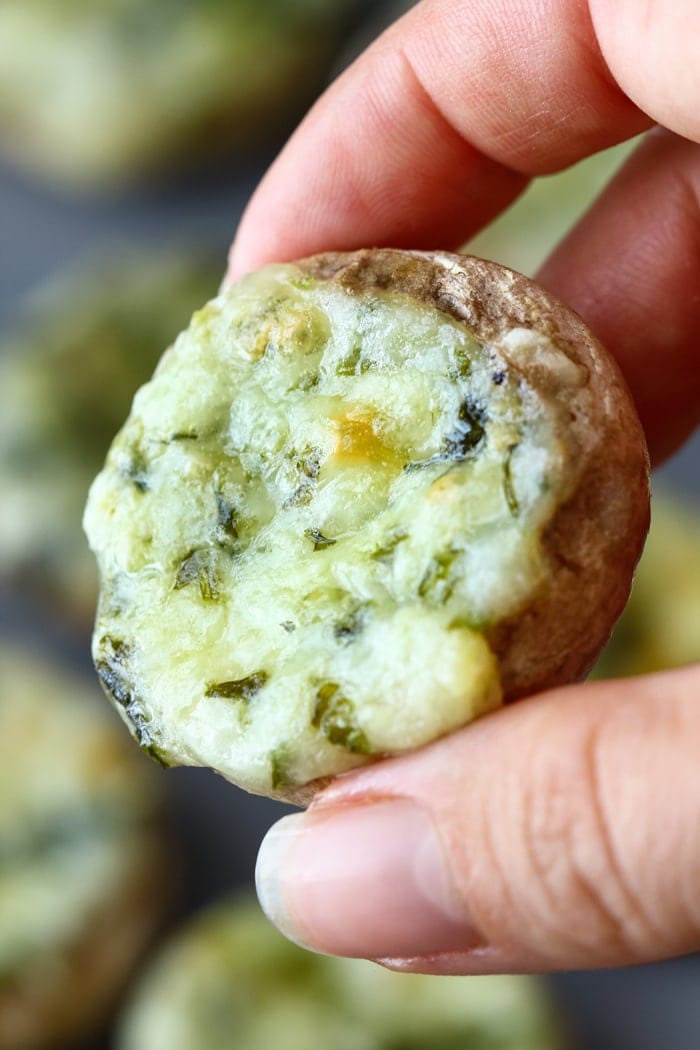 Guys, if you are looking for party food ideas or small bite appetizers, Game Day appetizers or just more recipe ideas for home entertaining, these stuffed mushrooms are it! The perfect finger food for any occasion! One of my other favorite mushroom recipes is Crock Pot Ranch Mushrooms.
Now those who know me would tell you that I prefer bite-size food to large meals. That is why I love creating snacks, bite-size food and appetizers. They are such fun to make and you can get so creative!
If I had to choose one of my favorite snacks it would have to be ham and cheese parcels. When it comes to party food, these garlic stuffed mushrooms would definitely be on my party list alongside with mango chicken puffs and spicy chicken wings!

MY OTHER RECIPES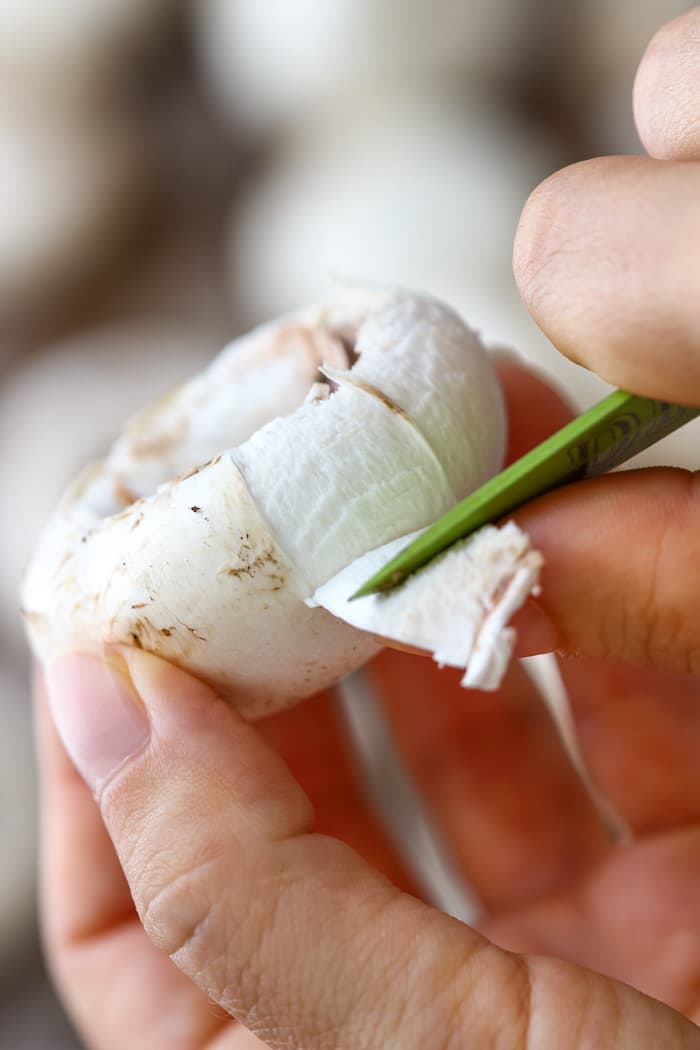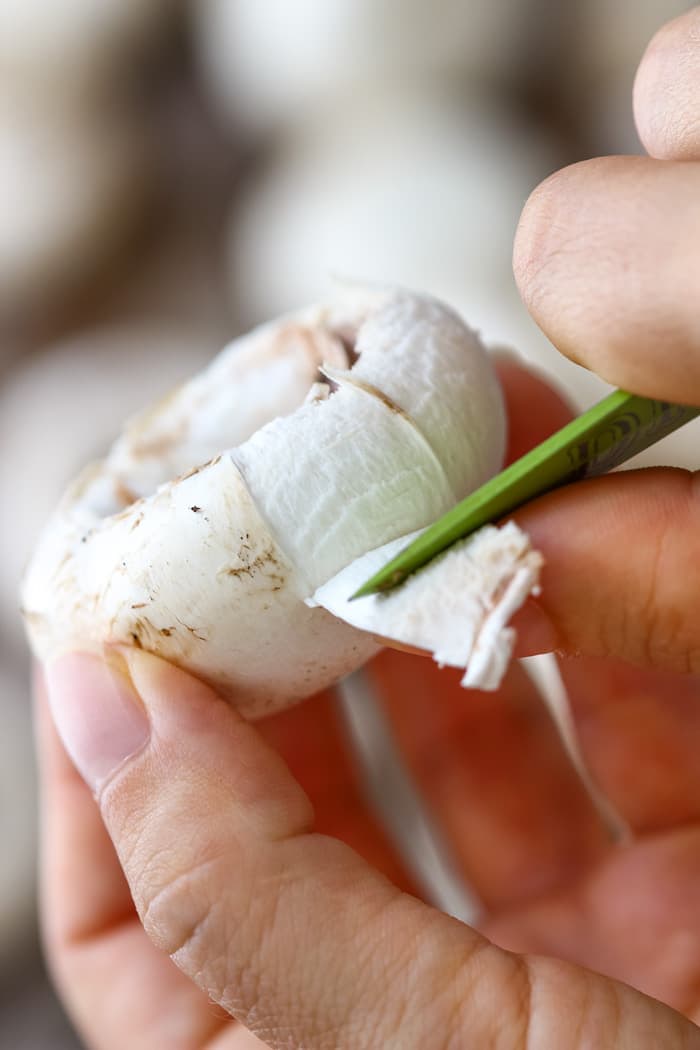 However, I have to admit that the more appetizers I create the more I am having hard time choosing the favorite one! Well, what can I say? I love them all. They are always such fun to make. You can improvise, use your favorite ingredients and try what works best for you.
Take these garlic stuffed mushrooms: I didn't think much when I decided to make them for the first time. All I had was a vision: garlic flavor. I mixed some simple ingredients together and stuffed the mushrooms with the mixture. Guys, I couldn't be happier with the result.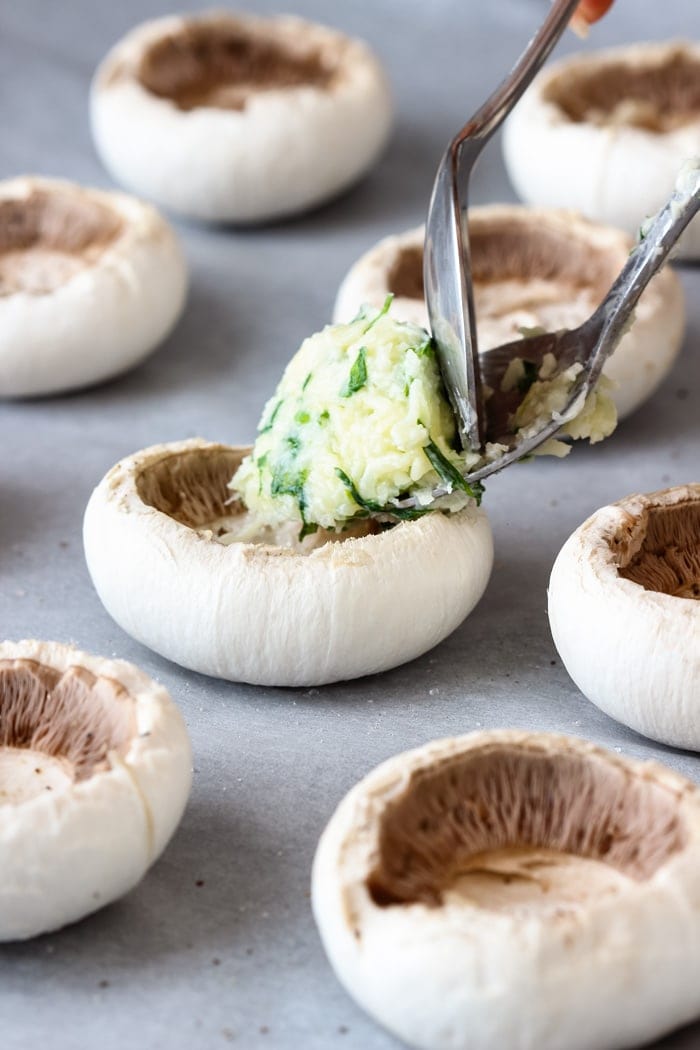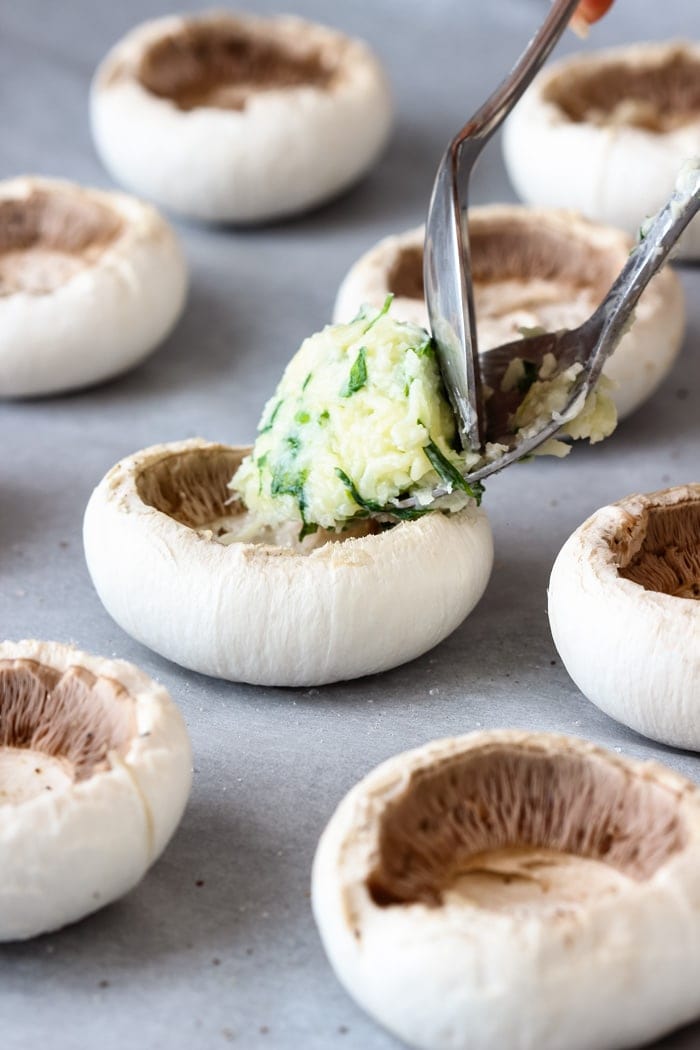 To make these garlic stuffed mushrooms you don't need any fancy ingredients. Just get some fresh garlic, cheese, parsley and butter. Oh and seasoning of course.
Stuffed Garlic Mushrooms Ingredients
Button Mushrooms

Grated Cheddar Cheese

Unsalted Butter,

Garlic Cloves

Fresh Parsley

Salt & Pepper
Now all you need to do is mince the garlic & finely chop the parsley. I let the butter sit at room temperature so it's easy to work with. Then it's time to mix everything together to get a paste-like stuffing. Be careful with seasoning: what I do is I taste the cheese first to see how salty it is and then add salt if I feel it is needed. As for the black pepper – add it to your taste. Once you have your stuffing ready, move onto button mushrooms.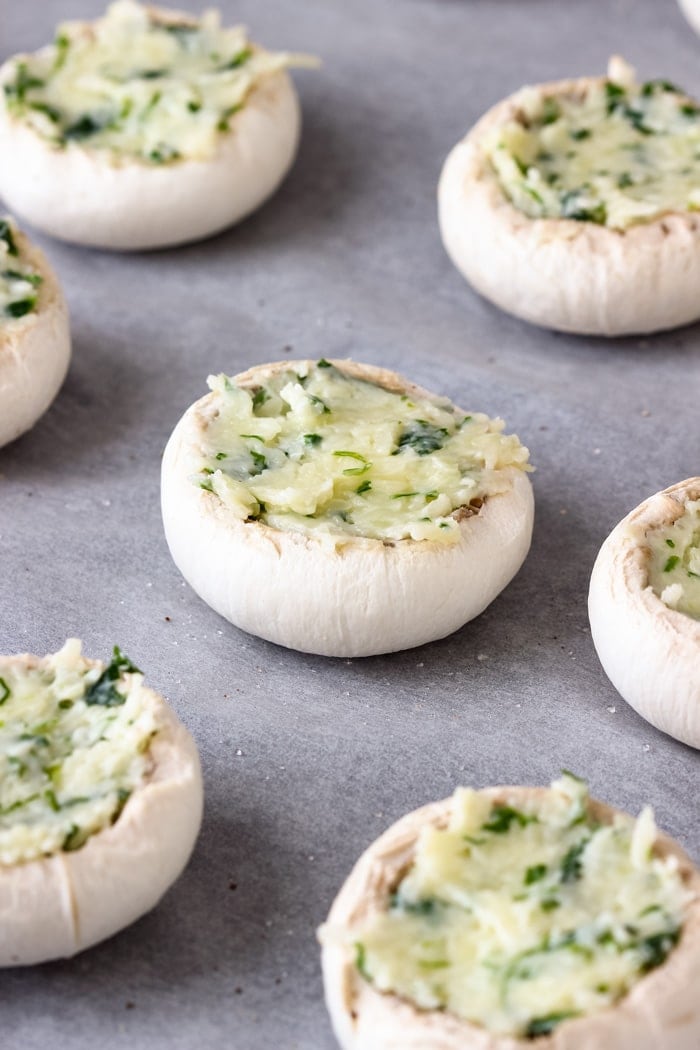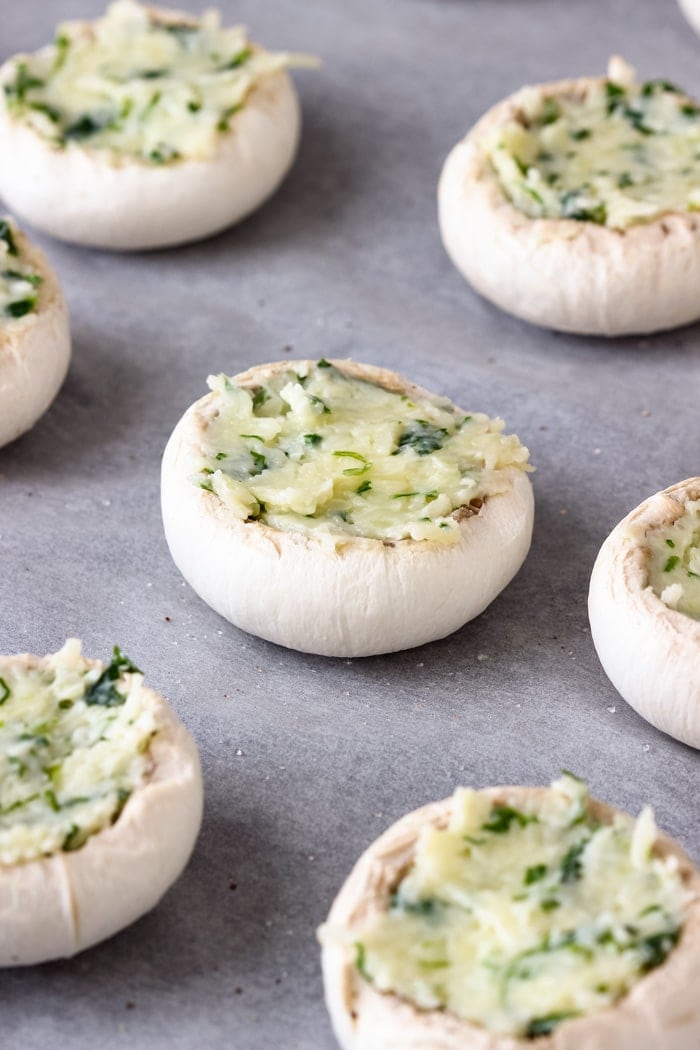 If you have your own way to clean mushrooms, then go ahead and do so. In general, you should not wash them just use a food brush or a cloth to remove the dirt.  However, I use a completely different way of cleaning my mushrooms. I simply remove stems first and then peel off the outer layer. It is very easy, you can do it by hand or with a help of a knife.
Sprinkle each mushroom with salt (and more pepper if preferred) and fill with the garlic stuffing. Place them onto a baking tray lined with a sheet of baking parchment. Baking these garlic stuffed mushrooms takes about 15 minutes.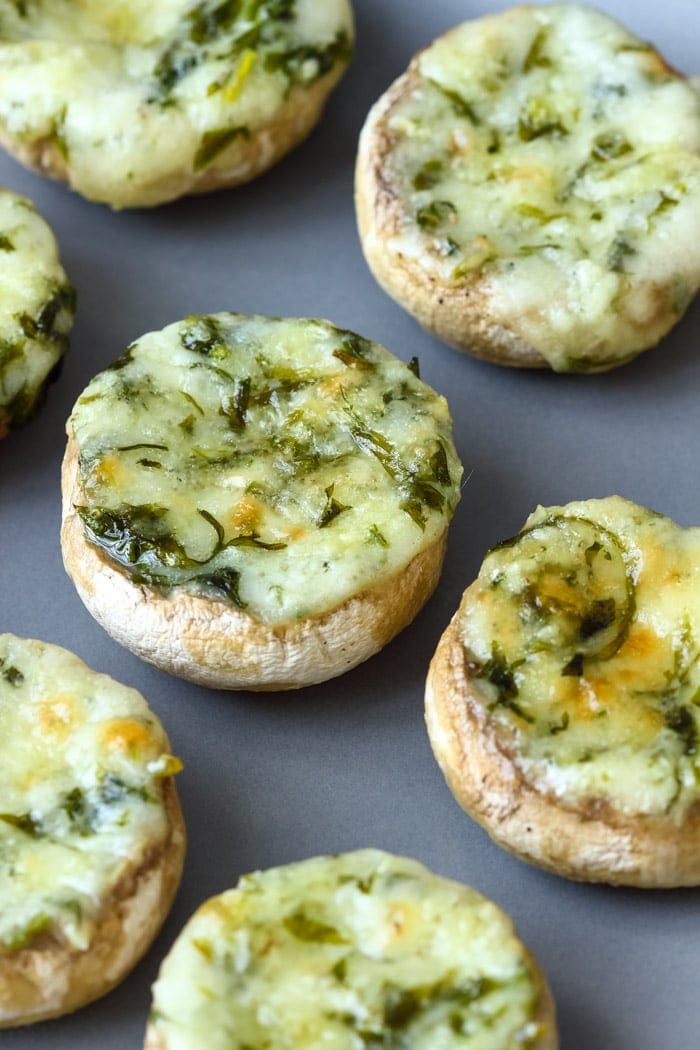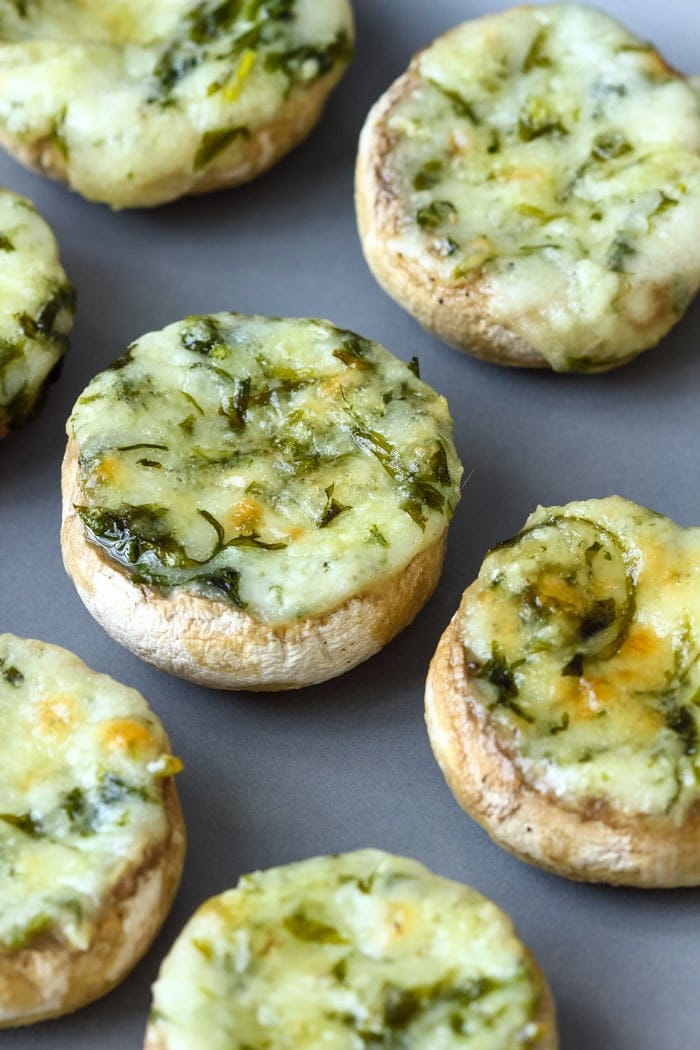 I think they taste best while still warm so if you are planning a party and want to make garlic stuffed mushrooms I highly recommend prepping them in advance. Just pop them in the oven right before your party starts. However, this is just my preference – I like them warm. Just so you know they still taste delicious when cold.
Happy Entertaining!
Garlic Stuffed Mushrooms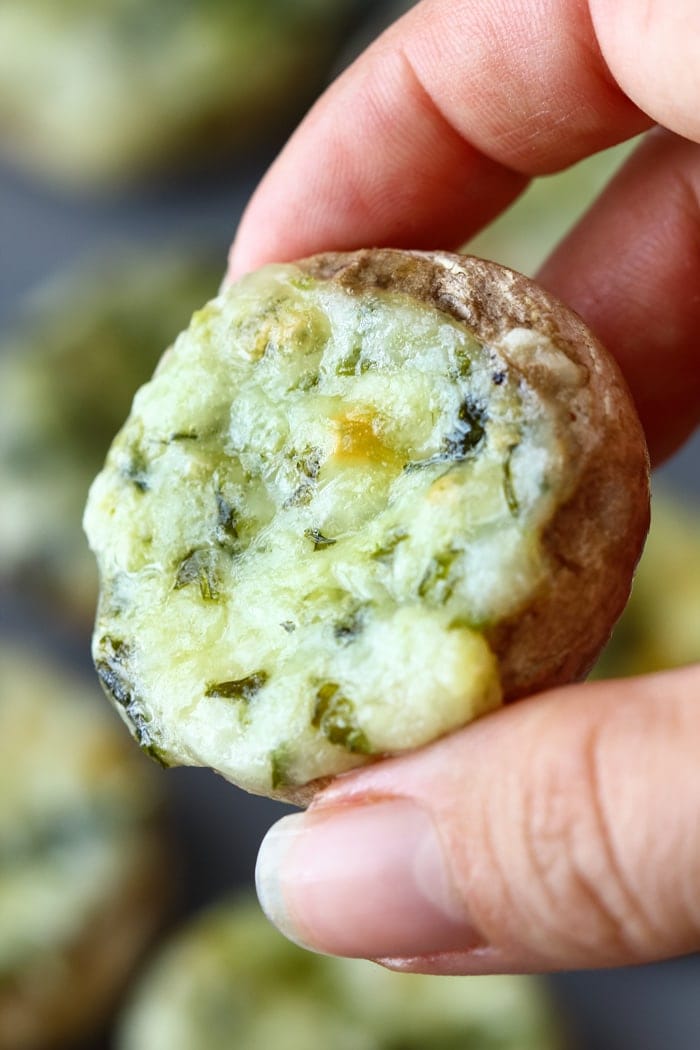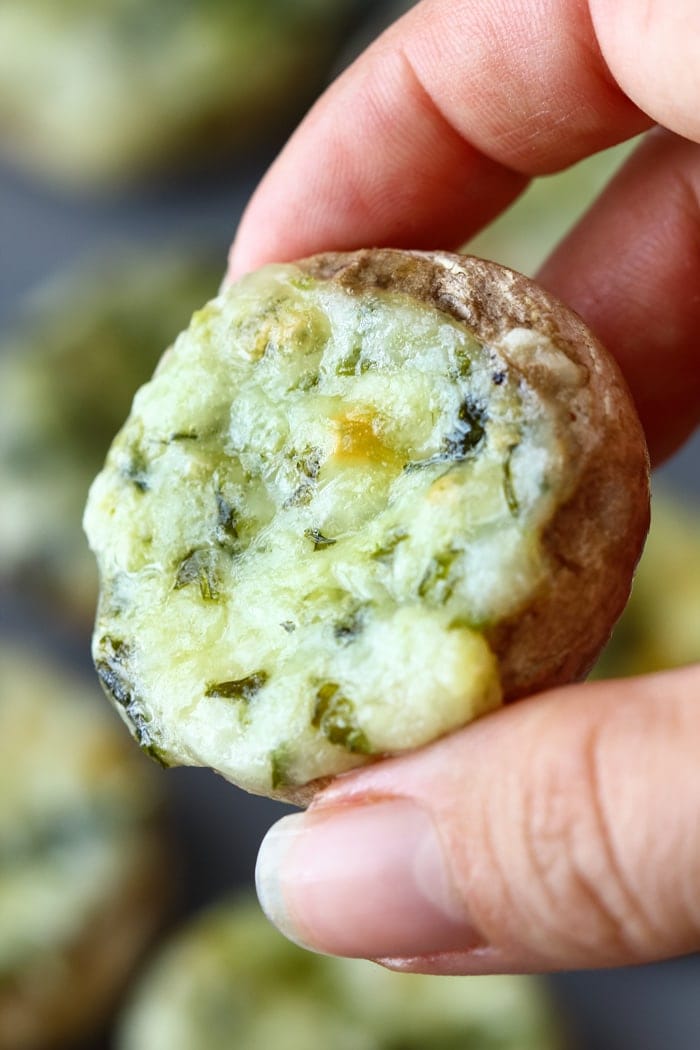 Ingredients
20 Button Mushrooms
1 cup Grated Cheddar Cheese
2 tbsp Unsalted Butter, at room temperature
5 Garlic Cloves
1/8 cup Fresh Flat Leaf Parsley
Salt & Black Pepper to Taste
Directions
In a small bowl combine minced garlic, finely chopped parsley, pepper, cheese and butter.
Clean the mushrooms and remove the stems. Do this carefully so you don't break the mushrooms.
Season each mushroom with salt and black pepper and fill with the prepared garlic stuffing. Place them onto a baking tray lined with a sheet of baking parchment.
Bake in a preheated oven at 375 F for 15 minutes.
Enjoy warm or cold!
Recipe Notes
To clean the mushrooms use a damp cloth or peel the outer layer instead.
Depending on the size of the mushrooms you might need more or less of the stuffing.
Loading nutrition data...

did you make this recipe?
Tag @gimmesomegrilling on
Instagram
and hashtag it #julieseatsandtreats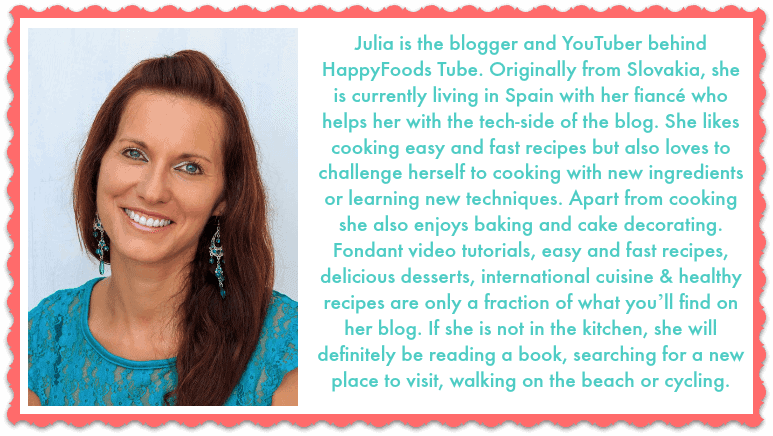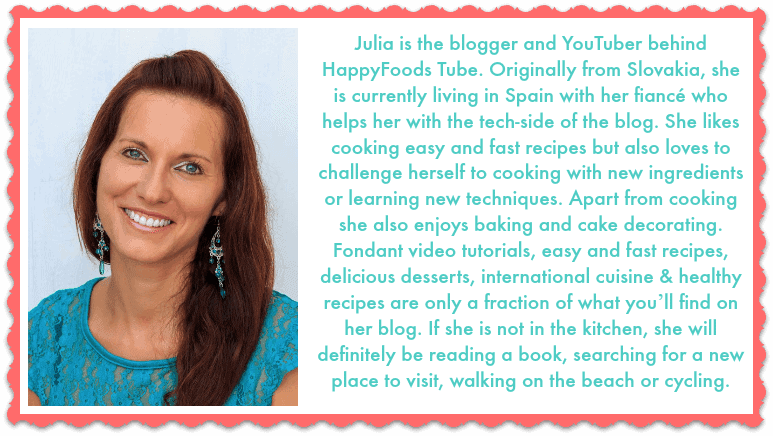 Connect with Julia Here!
Facebook | Twitter | Pinterest | Instagram