Sweet & Salty Cashew Chex Mix
Sweet & Salty Cashew Chex Mix ~ Easy Snack Mix Loaded with Cashews, Chex, M&Ms & Cashews and Smothered in Caramel!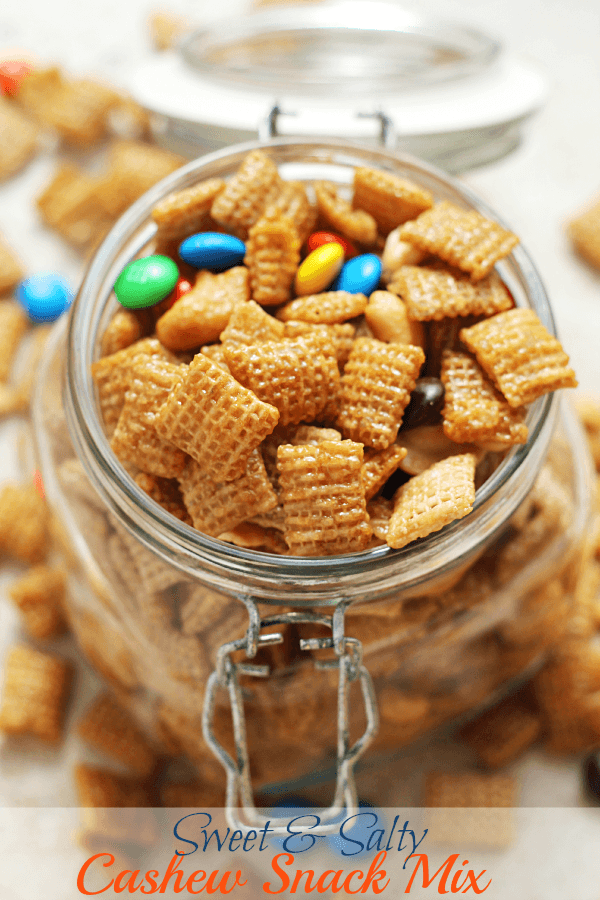 How was your Easter? Mine was absolutely, with out a doubt amazing!
We started off the morning with church service, which we successful endured. Oh, that sounds terrible, but with an almost two year old sometimes that's the only way to describe it! My husband leaned over half way through the service and said he was going to sweat through both of his shirts from wrestling Miss K! She's not naughty but she's a normal, active kid and you know how that goes! We got home and go her down for a hour nap, then went out to the hubs relatives and had a nice Easter meal.
And man oh man was the weather GORGEOUS! And we deserve it. End of story.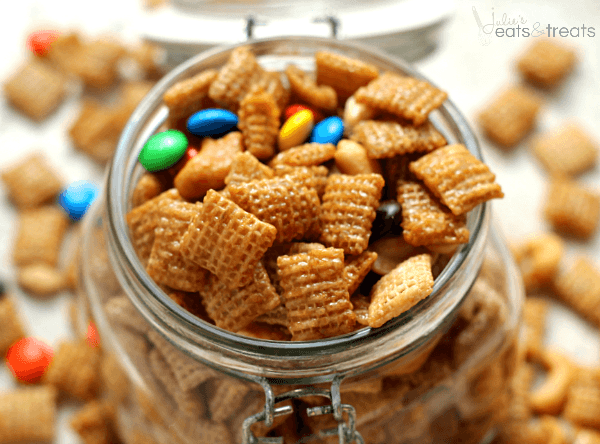 We ate our Easter meal out on the deck and it was awesome. This mom forgot sunscreen because we were just wearing boots a few days ago and my child got a little sunburned. #momfail
Miss K LOVED the Easter egg hunt! We continued to throw eggs out in the yard just because she wanted to run and get them. It was hilarious! She's also into this "Hold My Hand Mom" every time we are walking and it kind of melts my heart.
After that we came home and swung, went on a walk and ate dinner out on the patio. I hope this weather is here to stay!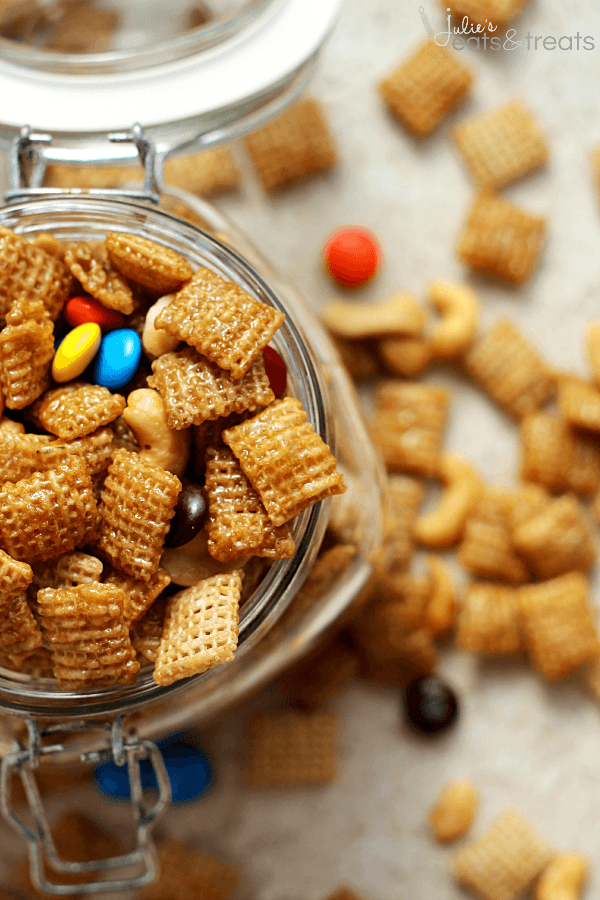 Speaking of amazing weather I suppose soon the dog days of summer will be here and we will be trying to think of treats to make that doesn't include turning on the oven to bake something! I have the perfect sweet treat for you today! This snack mix is so addictive like most of them! It's sweet, salty and perfect!
I brought it to work to share and my coworker referred to it as "Crack". I'd have to agree.
People will be fighting you for the bowl when you make this! Don't worry there will be plenty to go around!
More great Snack Mix treats to try and love!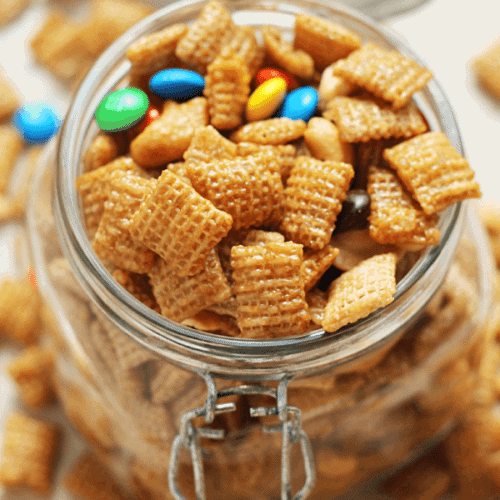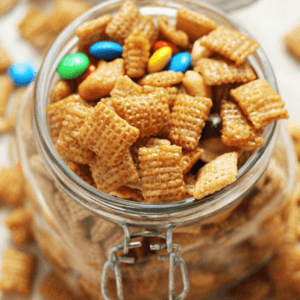 Sweet & Salty Cashew Chex Mix
Sweet & Salty Cashew Chex Mix ~ Easy Snack Mix Loaded with Cashews, Chex, M&Ms & Cashews and Smothered in Caramel!
Ingredients
1

c.

butter

1 1/2

c.

brown sugar

1/2

c.

light corn syrup

1

14 oz box of Rice Chex cereal

1

tsp

baking soda

1

tsp

vanilla

1

8 oz can of cashews

1

c.

M&Ms
Instructions
In a small saucepan bring butter, brown sugar and corn syrup to a boil. Remove from heat and stir in baking soda and vanilla.

In a brown paper bag combine cereal and cashews. Pour caramel mixture over cereal in bag. Fold top of bag over and shake. Place in microwave and microwave 2 minutes, remove and shake again. Repeat two more times.

Pour onto wax paper and sprinkle M&Ms on top of snack mix. Cool.
Nutrition
Calories:
459
kcal
Carbohydrates:
63
g
Protein:
5
g
Fat:
21
g
Saturated Fat:
10
g
Cholesterol:
34
mg
Sodium:
208
mg
Potassium:
155
mg
Fiber:
1
g
Sugar:
37
g
Vitamin A:
405
IU
Vitamin C:
0.2
mg
Calcium:
48
mg
Iron:
2
mg
Got the Munchies?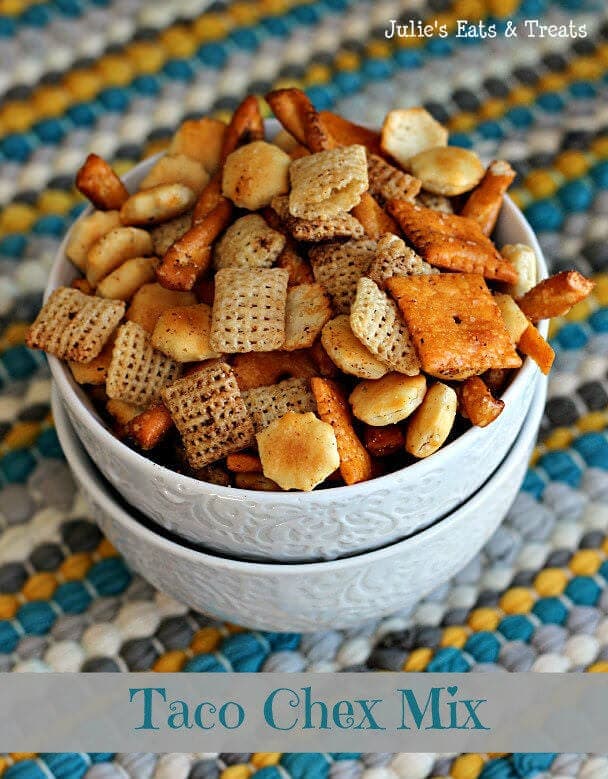 Taco Chex Mix ~ Spice up your favorite snack mix!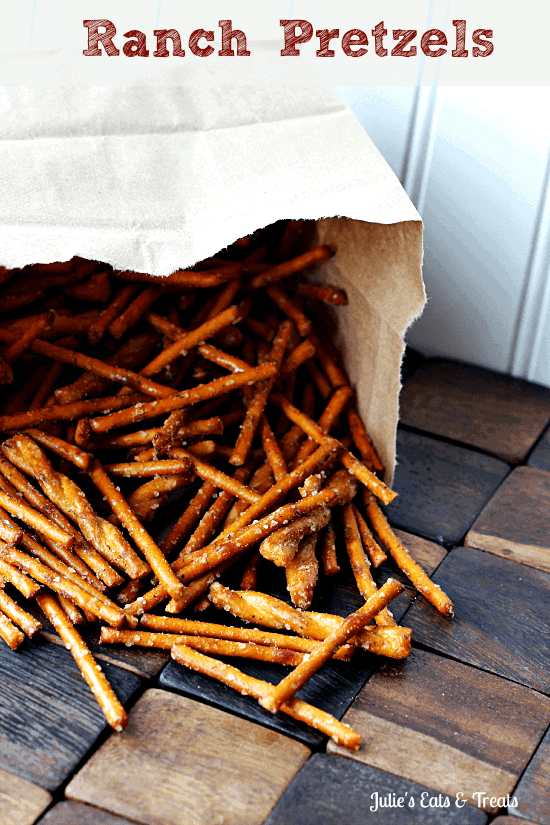 Ranch Pretzels ~ Easy and Addictive treat for everyone!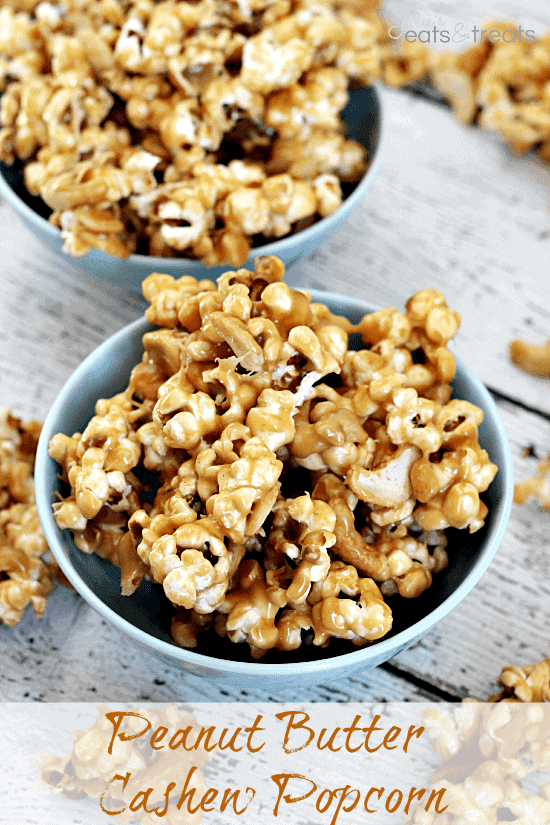 Peanut Butter Cashew Popcorn ~ Ooey, Gooey Peanut Butter Sauce smothering popcorn and cashews!