Cheesy Sausage Pigs in a Blanket
Cheesy Sausage Pigs in a Blanket ~ Flaky Crescent Rolls Stuffed with Sausage and Cheese! Quick, Easy and Perfect for Breakfast!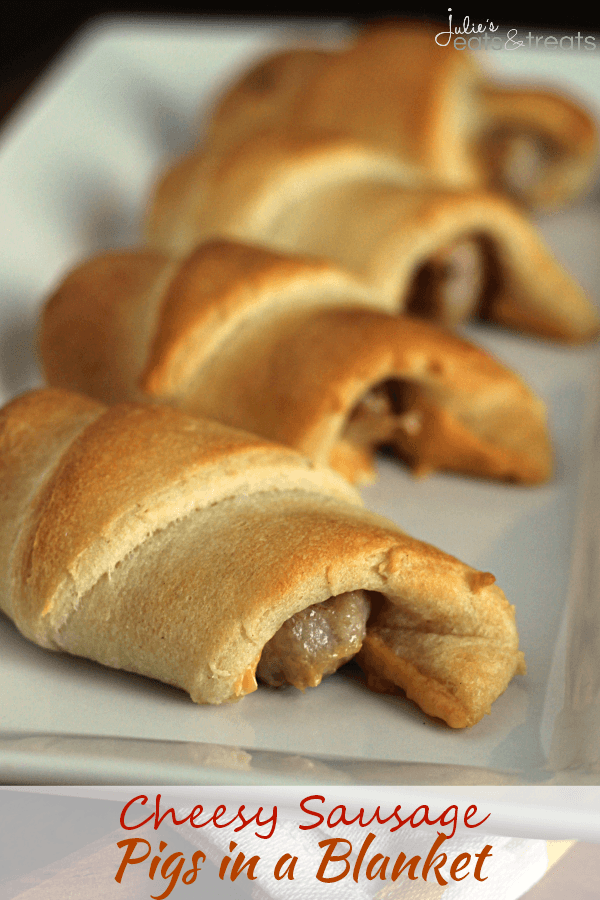 Do you ever have those moments where you have an epic thought? You feel like a light bulb should appear over your head and a little bubble and disco lights might even appear?
I had one of those moments while I was at work the other day. It was the moment I thought up of these delicious little Pigs in a Blanket. I'm not real sure why they popped into my head because I was doing nothing related to food at work and yet it was meant to be. Let's say I got so excited I immediately grabbed my phone and texted the hubs to tell him about them. I knew he would be just as excited because this man loves his breakfast and this was right up his alley.
Much to my dismay I received no excitement back. Then I quickly looked at previous text messages and it appear that the hubs does not like. I'm pretty sure there is ten text messages to him for every one that he actually sends back. I'm feeling a little unloved at this moment.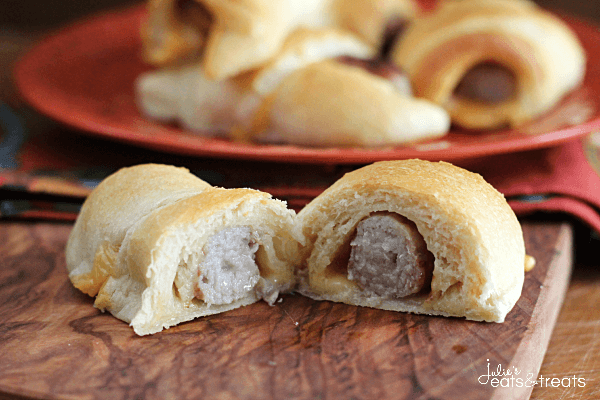 I should probably give him a break since he does drive most of his day at work and we know that is a good reason not to be texting, but yet I'm a little hurt. I guess I'll keep sharing my epic moments with him, trust me they are few and far between. Usually the texts are politely reminding him to do something. Wait, that could be why he never texts me back!
Yes, I really think that's probably it. It's the nagging. The polite, I might be nagging but I hope this doesn't sound like it, text message to remind him of something he said he would do about three days ago. Usually it eventually gets done but it my require prodding. I wish I didn't need to prod. I don't like to be that nag!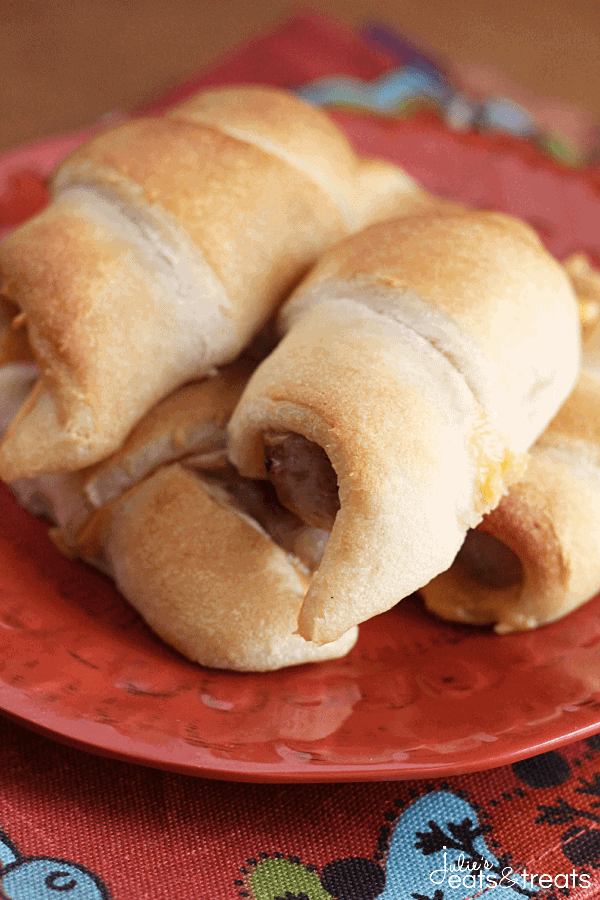 He did redeem himself that other morning when we were at the cabin for the weekend. Upon waking up he asked what I had planned for breakfast. I told him the two options and he picked these Cheesy Sausage Pigs in a Blanket of course. I knew he would! Then he got to work making them. That's right he made them! He might have had a few questions on what exactly my plan was for the recipe but he took over and handled it. He even made scrambled eggs to go with them!
When I was editing photos I leaned over and asked him what he thought of them and he smart quip was well considering you didn't even make them I'd say that I did pretty well on it! And he did!
If you are looking for a fun twist on breakfast these are quick, easy and the whole family will love them!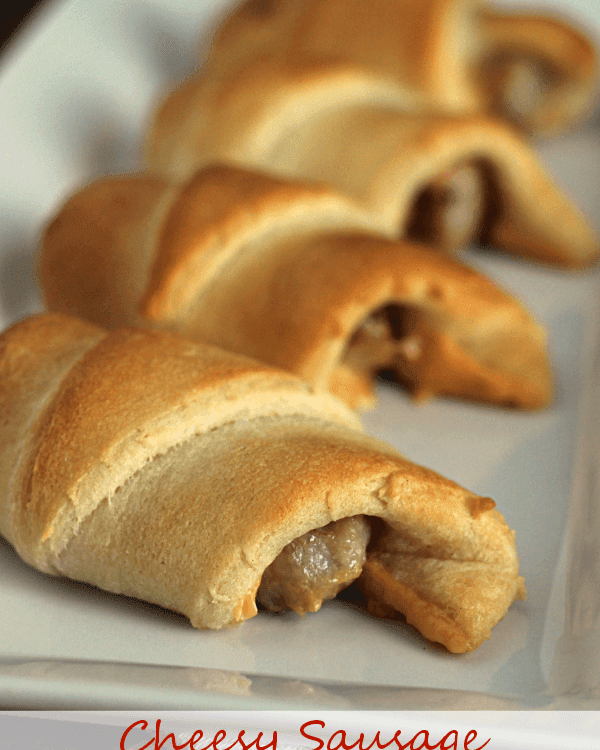 Cheesy Sausage Pigs in a Blanket
Cheesy Sausage Pigs in a Blanket ~ Flaky Crescent Rolls Stuffed with Sausage and Cheese! Quick, Easy and Perfect for Breakfast!
Ingredients
1

8 oz package Crescent Rolls

8

sausage links

4

slices

of cheese
Instructions
Brown sausage links according to package directions.

Unroll crescent rolls and divide into triangles.

Cut each piece of cheese at a diagonal into two pieces to fit the crescent roll shape. Place on crescent roll. Top with a sausage link. Roll sausage link up in crescent roll and place on baking sheet.

Bake at 375 degrees for 12 minutes or until crescent roll is browned.
Nutrition Information
Serving:
1
,
Calories:
129
kcal
(6%)
,
Carbohydrates:
1
g
,
Protein:
6
g
(12%)
,
Fat:
10
g
(15%)
,
Saturated Fat:
5
g
(31%)
,
Cholesterol:
29
mg
(10%)
,
Sodium:
241
mg
(10%)
,
Potassium:
63
mg
(2%)
,
Vitamin A:
155
IU
(3%)
,
Vitamin C:
0.2
mg
,
Calcium:
103
mg
(10%)
,
Iron:
0.4
mg
(2%)
 Looking for more Quick & Easy Breakfast Ideas?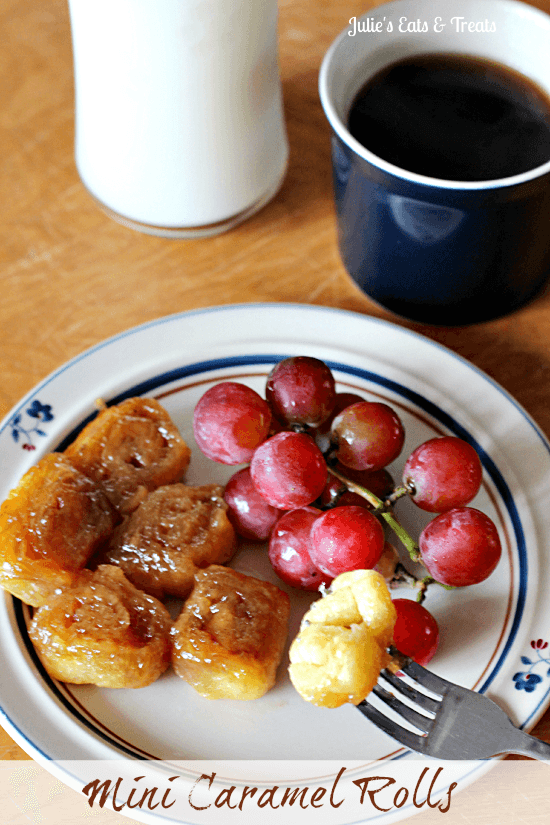 Mini Caramel Rolls ~ Quick and Easy Caramel Rolls made with Crescent Rolls!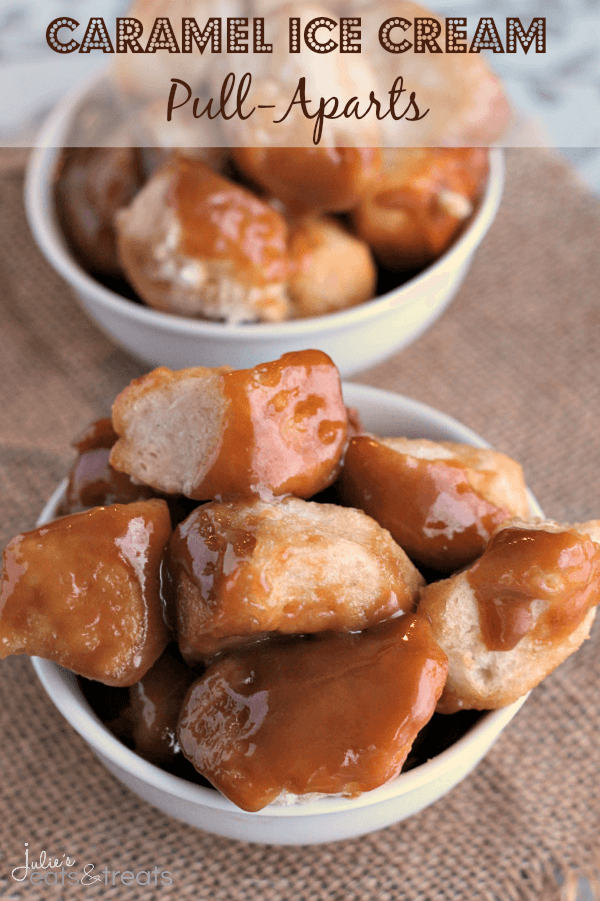 Caramel Ice Cream Pull~Aparts ~ Bite-Sized biscuits loaded with an ooey, gooey caramel sauce made out of ice cream!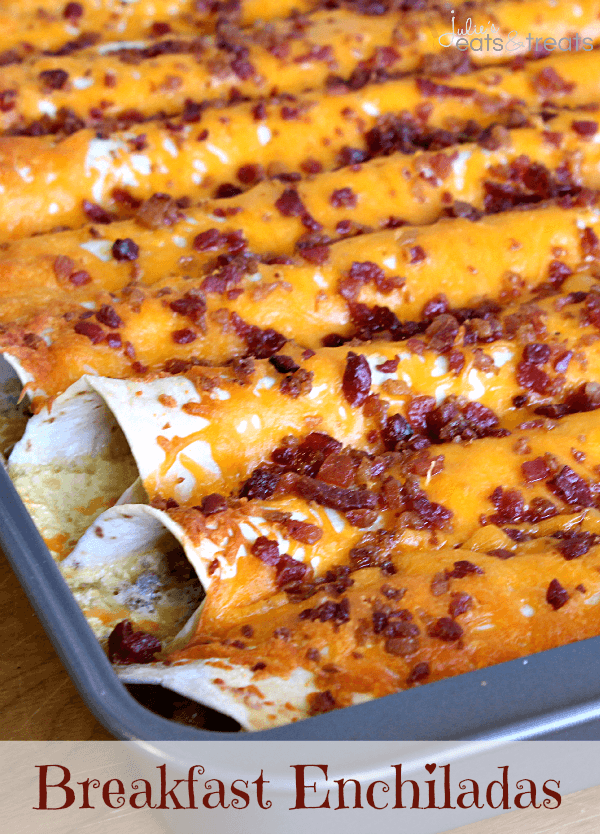 Breakfast Enchiladas ~ Tortillas stuffed with sausage, eggs, cheese and bacon then topped with more bacon and cheese! Make the night before!