Caramel Ice Cream Pull-Aparts
Caramel Ice Cream Pull~Aparts ~ Bite-Sized biscuits loaded with an ooey, gooey caramel sauce made out of ice cream!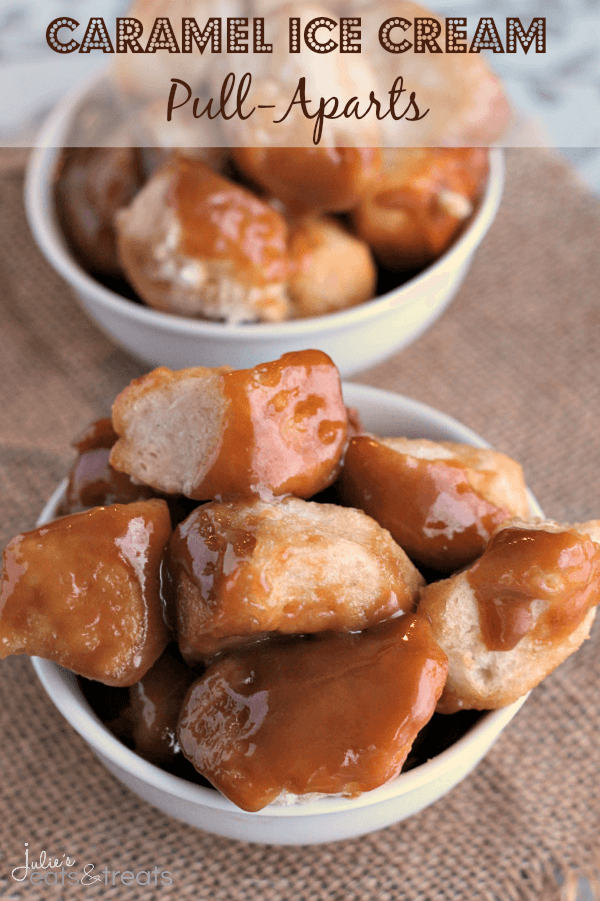 "The Caramel Rolls"
That's how I refer to these.
You see my hubby has been talking about these little babies since we first started dating. When ever I make something similar to these "Caramel Ice Cream Pull-Aparts" he quickly brings about these amazing rolls that his mom used to make and how they would sit down and devour them. For instance one conversation he informed me he could have ate a whole pan. Honestly, I wouldn't put it past him.
That man can eat. And stay skinny.
Therefore I slightly hate him, while I love him.
Make sense? Mmmmk glad all you ladies can understand!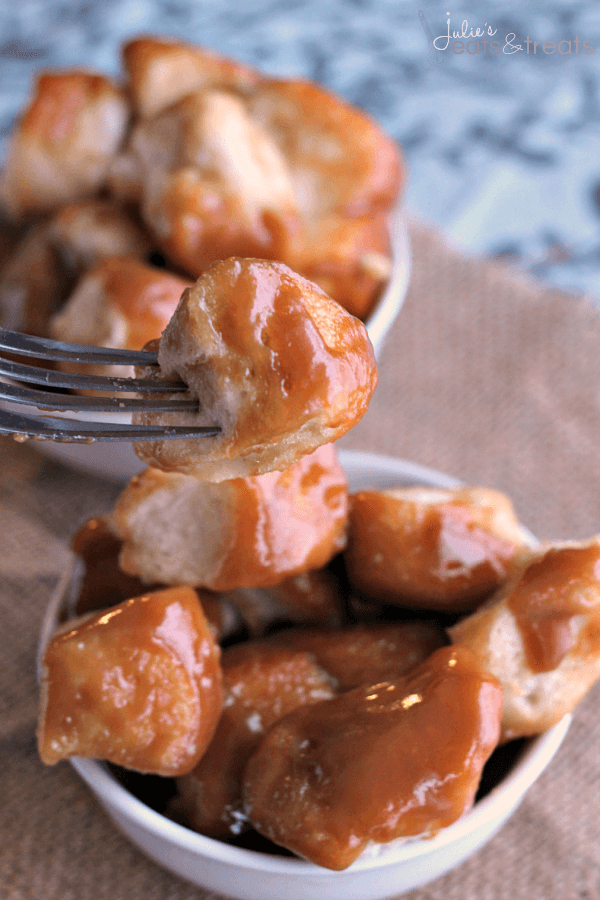 During Christmas my sister-in-law said she had "The Recipe" and the hubs jumped all over that. Needless to say this recipe was waiting in my inbox within a few days, along with several other recipes his Mom used to make. You can bet those recipes will be making their way to this blog. My husband won't let me forget that I have all those down home favorites!
We went to the cabin over New Years and your New Years Day breakfast were these Caramel Ice Cream Pull~Aparts. After all of the hype I can assure you that they lived up to every bit of it! Ooey, gooey yumminess is pretty much how I would describe it!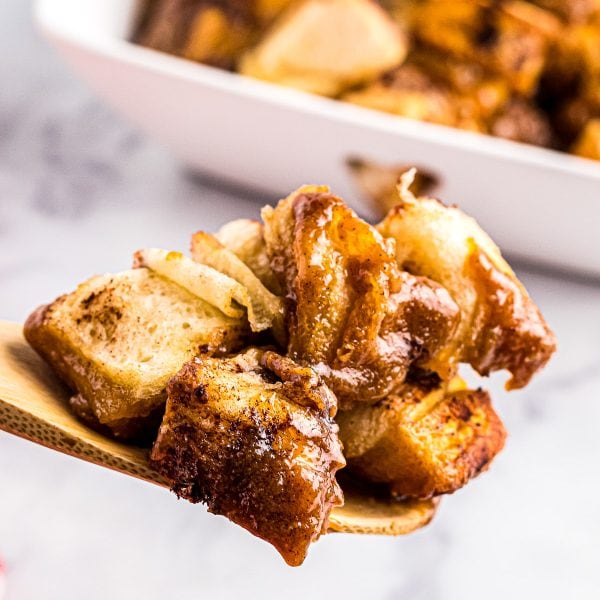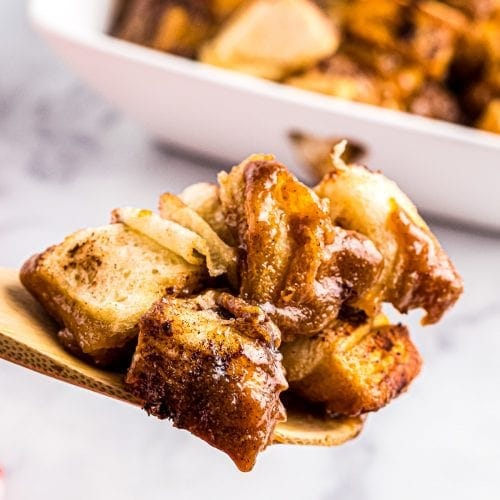 Caramel Pull Aparts
Bite-Sized biscuits loaded with an ooey, gooey caramel sauce made out of ice cream!
Ingredients
1/2

c.

butter

1

c.

ice cream

1

c.

packed brown sugar

3

containers Pillsbury biscuits, cut into quarters

7.5 oz each

2

tsp

cinnamon
Instructions
Preheat oven to 375 degrees.

Grease a 9 x 13 pan with non-stick cooking spray. Place quartered biscuits in pan. Sprinkle biscuits with cinnamon.

In a small saucepan melt butter, ice cream and brown sugar. Bring to a boil. Pour over biscuits.

Bake biscuits in oven for 18 minutes are until they are golden brown and cooked through. Cool 5 minutes. Flip pan over onto serving platter.
Notes
This recipe is so easy I don't often make it ahead. You can have it in the oven in 15 minutes! But, if you prefer you can assemble it the night before and keep it in the fridge. You may need to add a few minutes to the baking time if it goes into the oven cold.
For the ice cream, I use vanilla but you can switch up the flavor! Try pumpkin ice cream, pralines and cream, butterscotch or other flavor you like to give these you own special twist!
Keep the leftovers in the refrigerator in an airtight container. You can warm the pull-apart bread in the microwave so it tastes like it just came from the oven!
Nutrition
Calories:
581
kcal
Carbohydrates:
79
g
Protein:
6
g
Fat:
27
g
Saturated Fat:
10
g
Cholesterol:
38
mg
Sodium:
903
mg
Potassium:
251
mg
Fiber:
1
g
Sugar:
37
g
Vitamin A:
445
IU
Calcium:
97
mg
Iron:
3
mg
Loving Caramel Breakfast Treats?