Breakfast Crescent Rolls ~ Easy Crescent Rolls Breakfast Recipe for Filled with Sausage, Peppers, Egg and Cheese Filling! Plus, it's a Freezer Breakfast Recipe!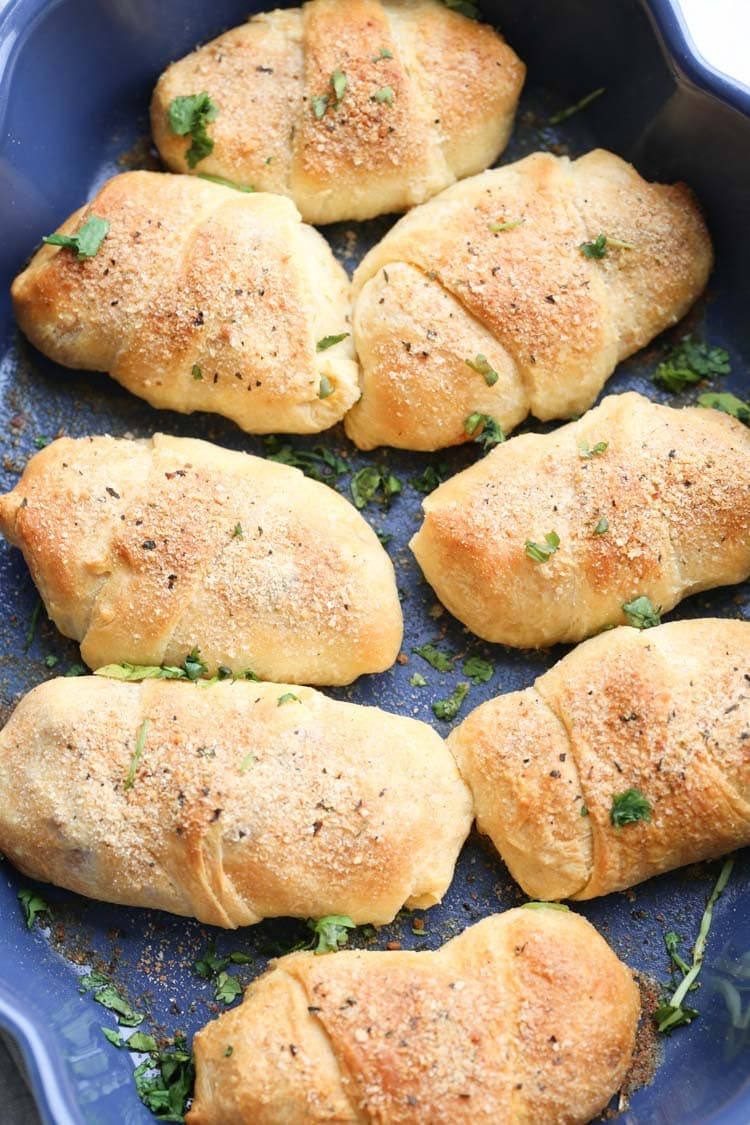 Taking flakey crescent to a whole new level. Though our kids enjoy crescents plain, they love a recipe even more if I prepare the crescents and add some kind of filling. The Breakfast Crescent Rolls becomes so satisfying and enjoyable. You still have the crescent but a great surprise of eggs, sausage, cheese and peppers inside. I love that you can easily adapt these to any breakfast filling that you love!
Breakfast is my favorite meal of the day. I love recipes like this one for breakfast. I also love this Cheesy Bacon & Egg Crescent Ring. There's just something so wonderful about sitting down first thing in the morning and enjoying a satisfying breakfast with your family. I love knowing that my family is well fed before everyone heads out for a busy day, whether it be to school for the kiddos or work for my better half. It's so wonderful to know that they left the house happy and upbeat and a hearty breakfast will do that. It's amazing how much breakfast can impact the rest of your day. Breakfast and a hot cup of coffee. Yes! You can't forget the coffee because that is a cherry on top of a really, really good cupcake.
If you are just to busy these Chocolate Banana Baked Oatmeal Cups or Crumb Banana Muffins make great grab and go options too!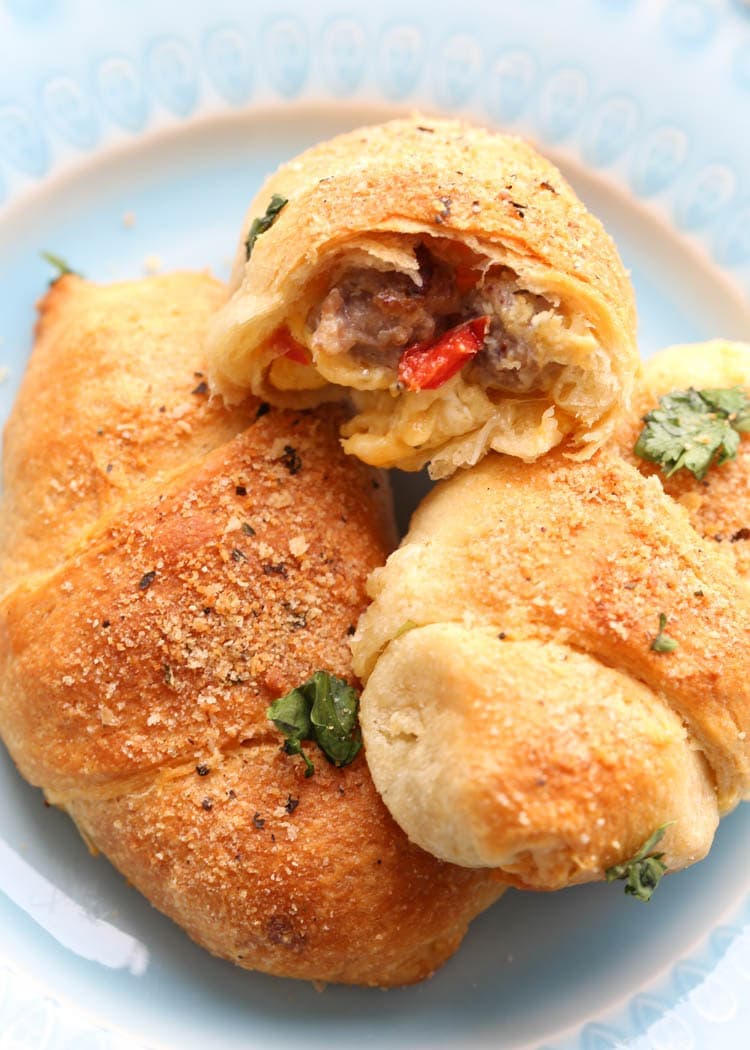 Every year around the New Year's, my husband goes on a missions trip to Haiti. This year he is going to Mexico and I am going with him. I have mixed emotions about me going. One part of me is super excited about serving others with my husband and the other part is really nervous about leaving our kiddos for that long.
They are staying with family and are super excited to do all the fun things they have planned – go figure. Anyhow, I have been freezing a ton of food for them for when we are gone. I've been making casseroles, quesadillas and different breakfast sandwiches (and breakfast fritters) to freeze for them so they have food to eat and don't have to worry about cooking. I made several portions of these Breakfast Crescent Rolls for them to have as well. They are really easy to reheat and a great freezer breakfast recipe. All you have to do is thaw them and then just put them in the oven to heat. You'd never know they were frozen.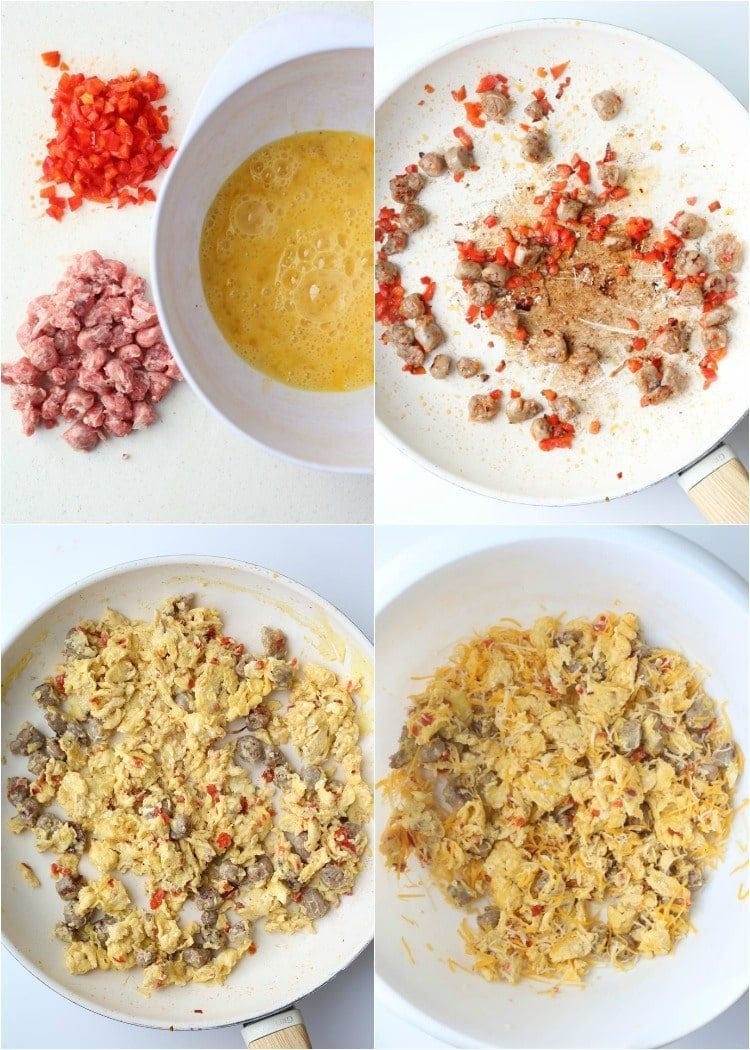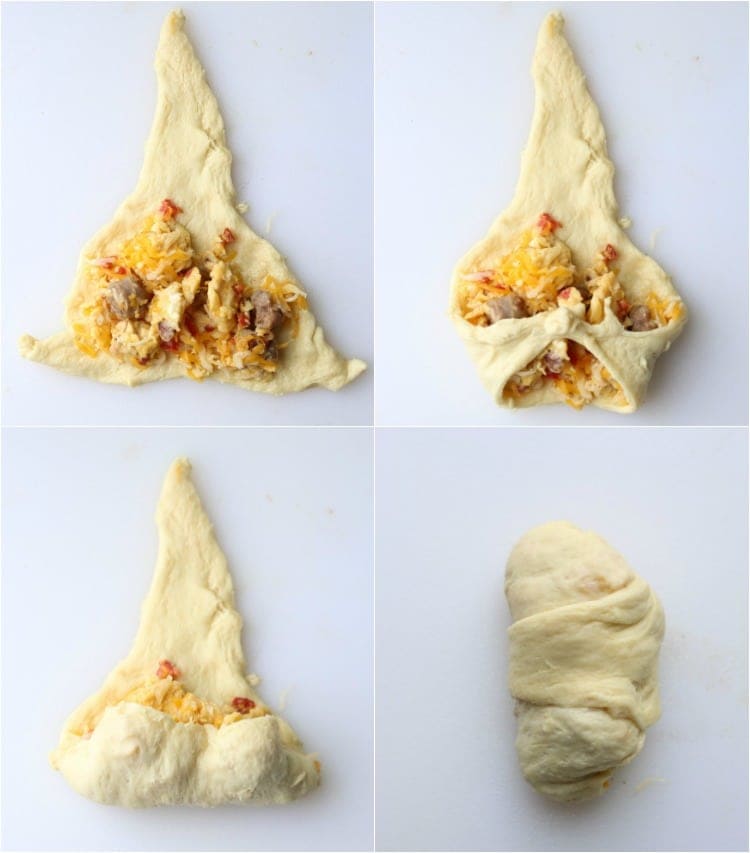 This recipe is kind of like an omelet in a crescent. Like an omelet, you can add any ingredients you prefer! You can add sautéed mushrooms, cubed tomatoes, even chopped fresh spinach to the mixture. For the meat, you can substitute ham or bacon if desired. The possibilities are endless with this recipe.
Breakfast Crescent Rolls Filling Options
Ham
Bacon
Sausage
Onion
Mushrooms
Fresh Spinach
Peppers
Cheese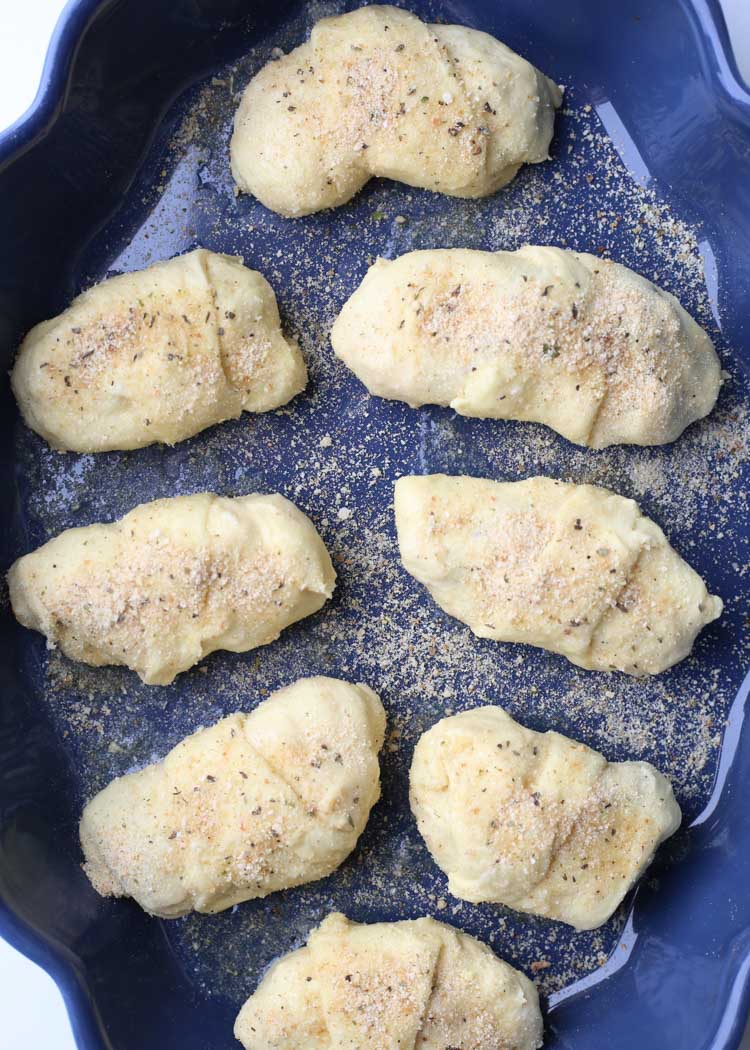 Ingredients Needed for Breakfast Crescent Rolls
These breakfast crescent are the perfect dish for breakfast, or even if you are hosting brunch for friends and need something easy to do, or even for a lazy dinner. We frequently use crescents to fill them with different fillings. We have a recipe for spinach artichoke inspired puffs and a really great recipe with chicken and broccoli puffs. Both are wonderful when served at parties. They go so quickly.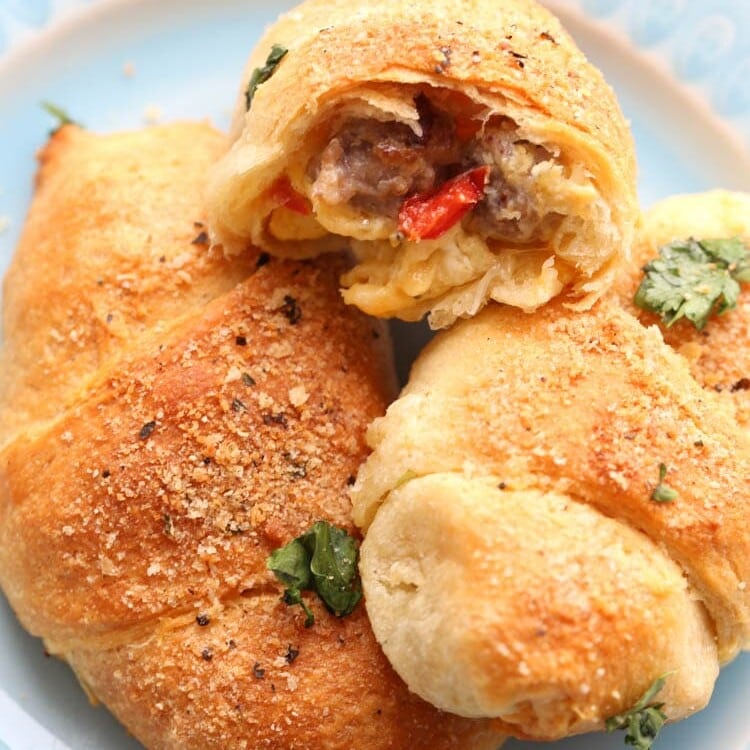 Breakfast Crescent Rolls
Breakfast Crescent Rolls ~ Easy Breakfast Recipe for Crescent Rolls Filled with Sausage, Peppers, Egg and Cheese Filling!
Ingredients
1

8 oz package Pillsbury crescent rolls

3

sausage links

cubed

1/4

red pepper

chopped

4

eggs

1

c.

shredded cheese

1

tsp

olive oil

2

Tbsp

butter

melted

1

Tbsp

Italian bread crumbs

Salt & pepper to taste
Instructions
Preheat oven to 375°F.

Cube sausage links into small slices. Chop the red pepper into small pieces. In a bowl, whisk the eggs, lightly salt and pepper, mix again.

In a frying pan pour 1 tsp oil, add the sausage and pepper, sauté until done or golden.

Pour eggs into the pan with the sausage and pepper. Cook until eggs are fully cooked. Set aside to slightly cool.

Add the 1 cup cheese, mix.

Roll out the crescents and add a generous portion of filling. Close edges of the crescent, roll up, pinch edges closed.

Brush tops and sides with butter and sprinkle bread crumbs on top.

Bake and 15-17 minutes, until golden.
Tips
Freeze after they are baked and completely cooled! Bake at the same temp until fully heated (around 8 – 10 minutes), depending on oven.
Nutrition Information
Calories:
557
kcal
(28%)
,
Carbohydrates:
26
g
(9%)
,
Protein:
23
g
(46%)
,
Fat:
40
g
(62%)
,
Saturated Fat:
19
g
(119%)
,
Cholesterol:
236
mg
(79%)
,
Sodium:
1058
mg
(46%)
,
Potassium:
158
mg
(5%)
,
Sugar:
6
g
(7%)
,
Vitamin A:
1050
IU
(21%)
,
Vitamin C:
9.5
mg
(12%)
,
Calcium:
328
mg
(33%)
,
Iron:
2
mg
(11%)
More Recipes You Might Enjoy!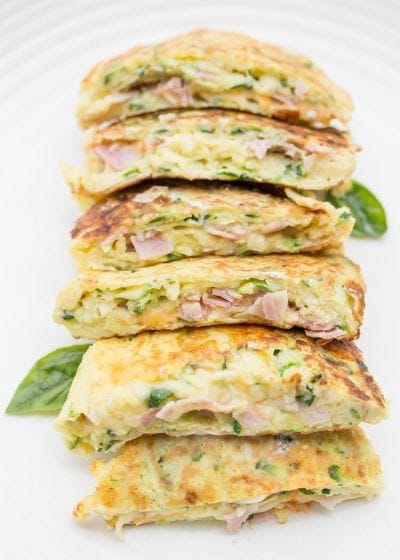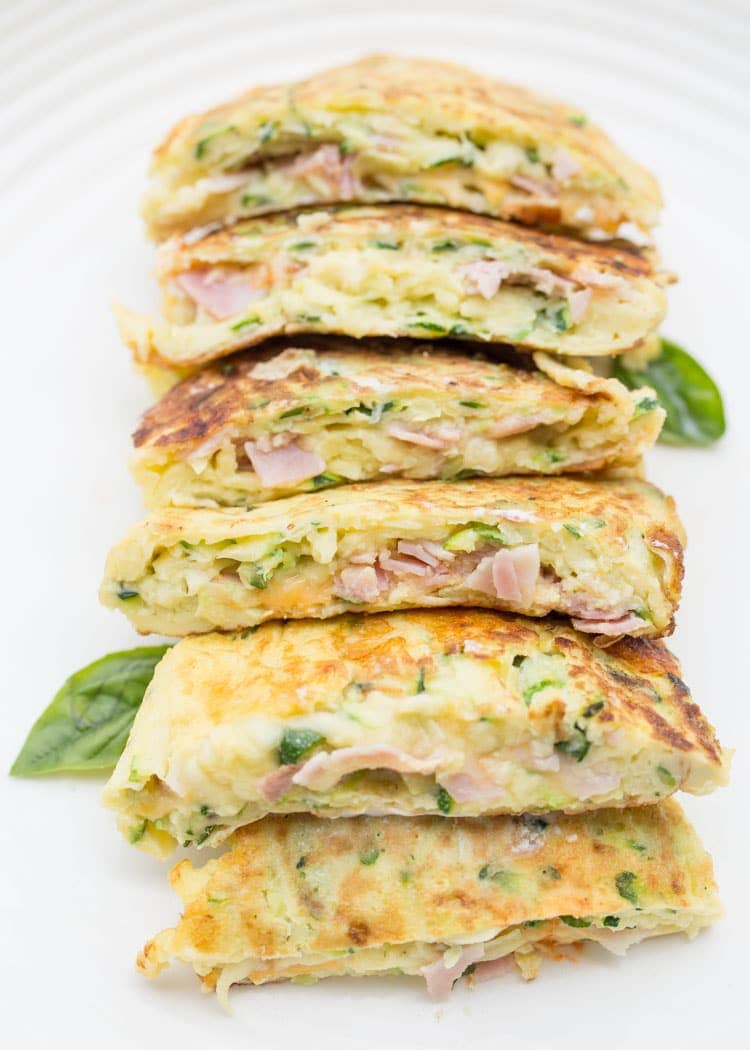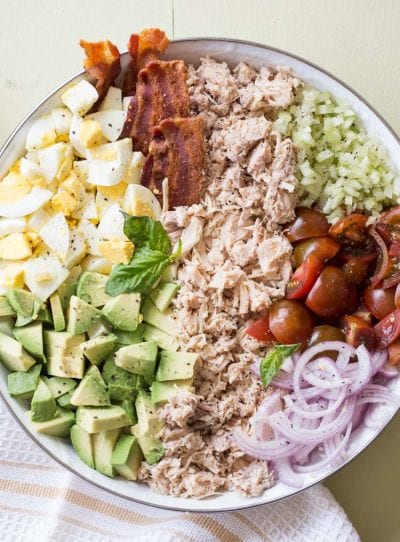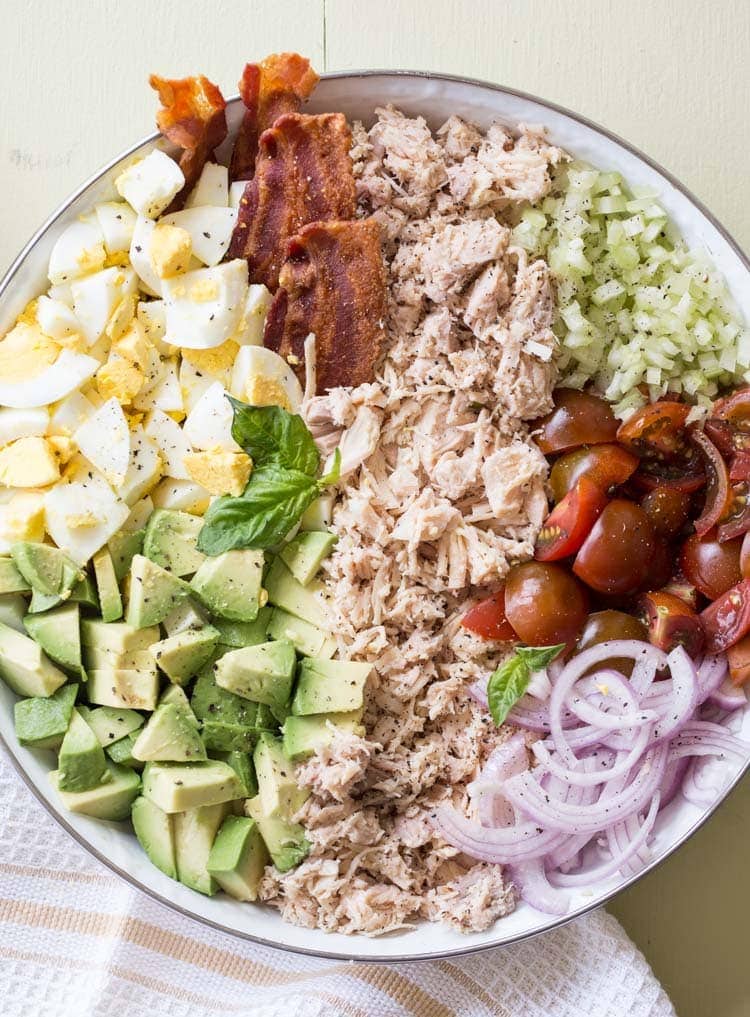 CHICKEN VEGETABLE PASTA STIR FRY